Stephen Fry is a little bit of all things impressive, he's a skilled actor, writer, comedian, presenter and activist. He's known for his comic act in Fry and Laurie and played the Wodehouse-created character Jeeves in Jeeves and the Wooster. He acted as Gordon Deitrich in the thriller V for Vendetta and his performance in Wilde earned him a Golden Globe nomination. Fry had a pretty rough childhood and has had his share of struggle because of his bipolar disorder. His documentary series Stephen Fry: The Secret Life of the Manic Depressive had him delving into the painful experience of having a bipolar disorder. Stephen Fry's wit is edgy and sharp and he articulates remarkably well and with clarity of perception, (as is evidenced by his voice over for all Harry Potter audio books). Here are some of his quotes for you to enjoy: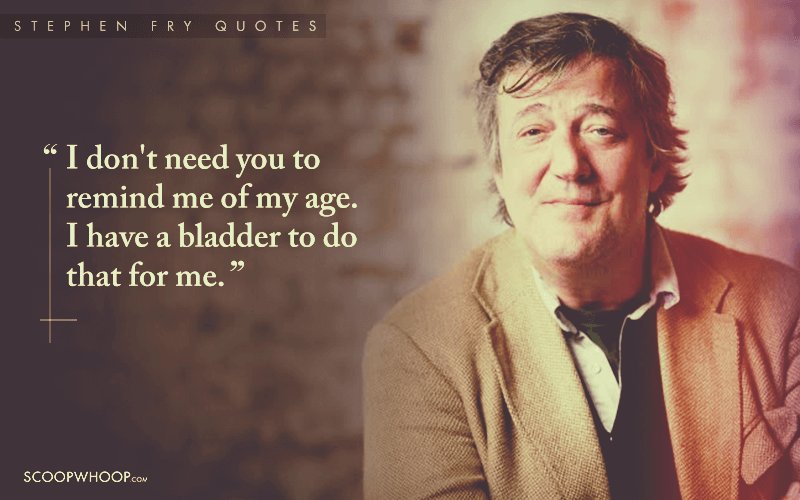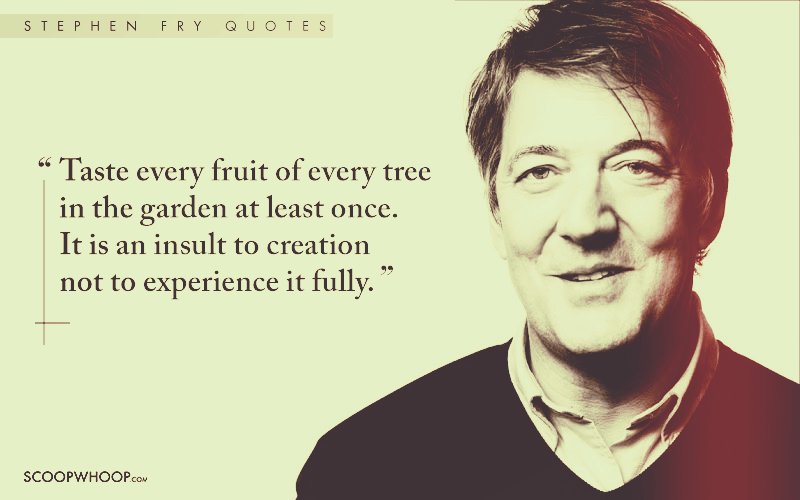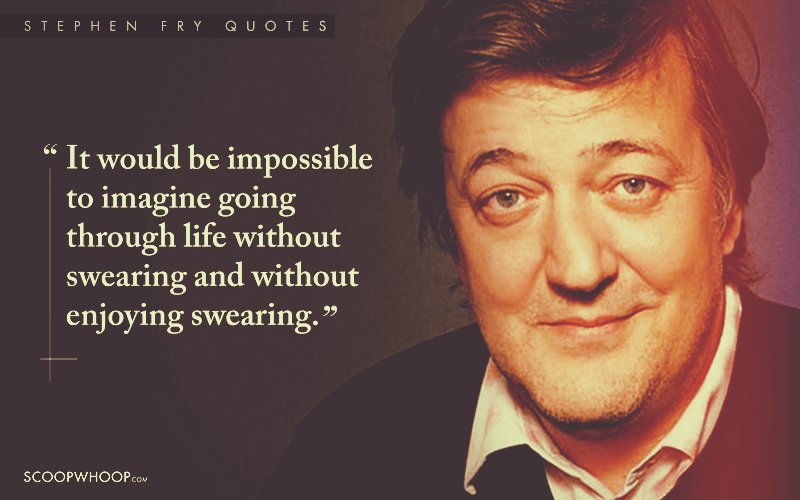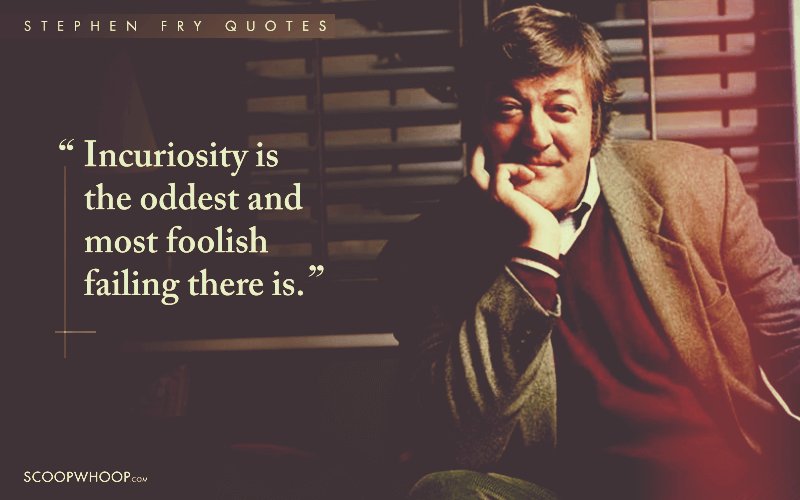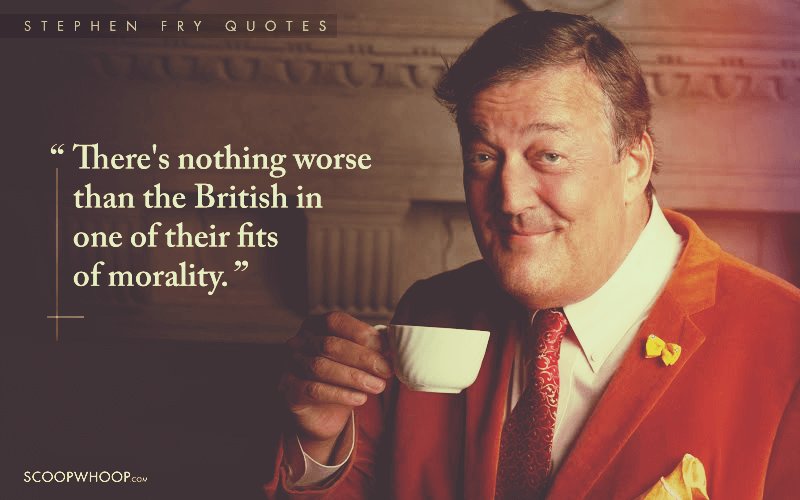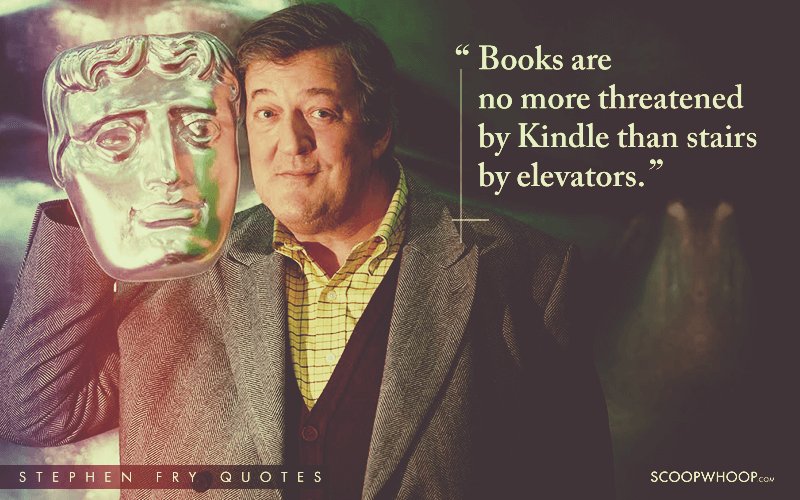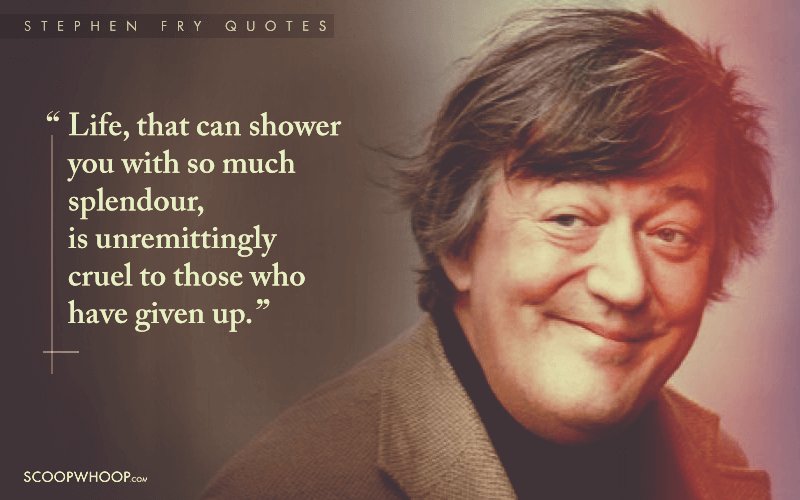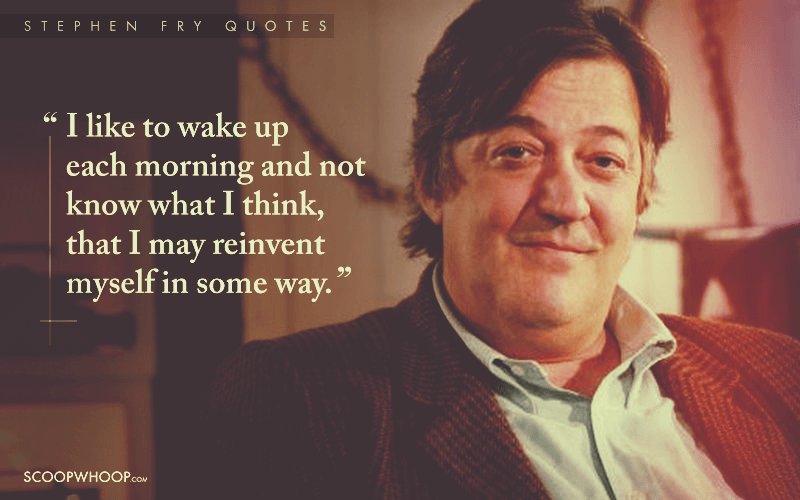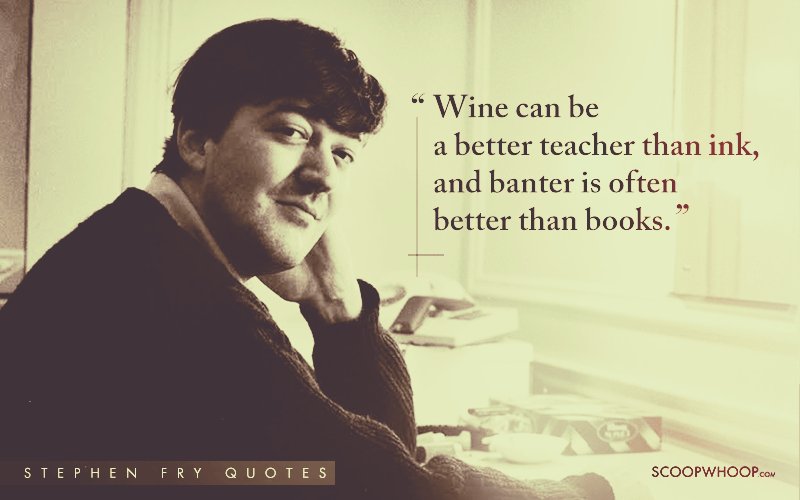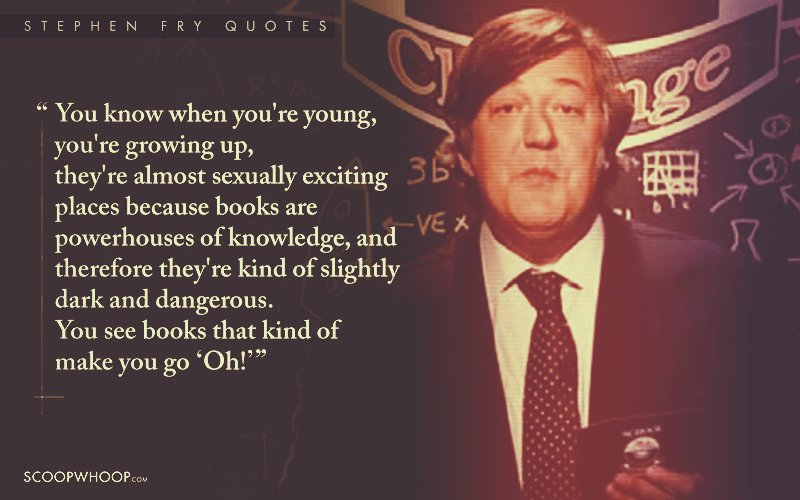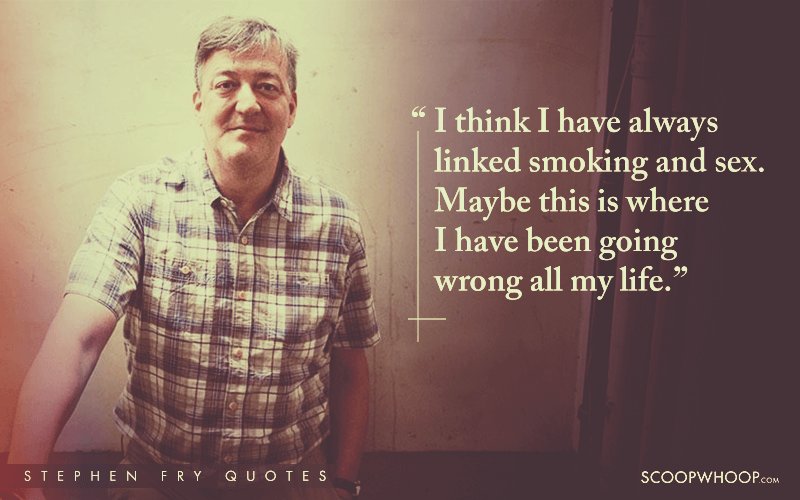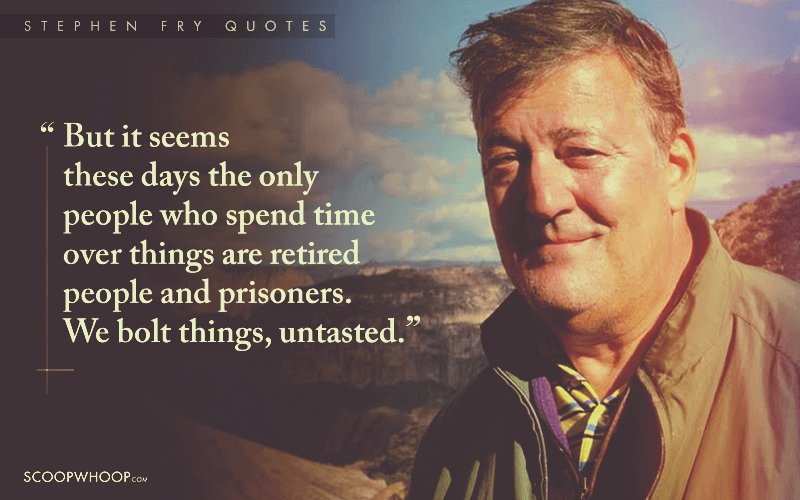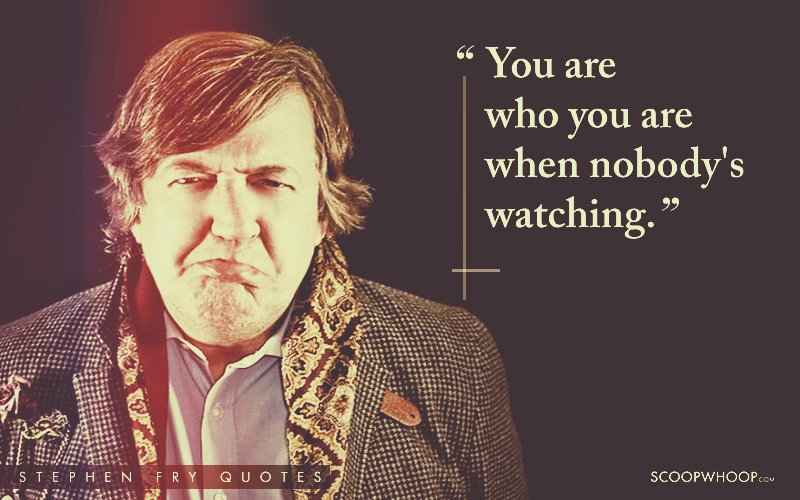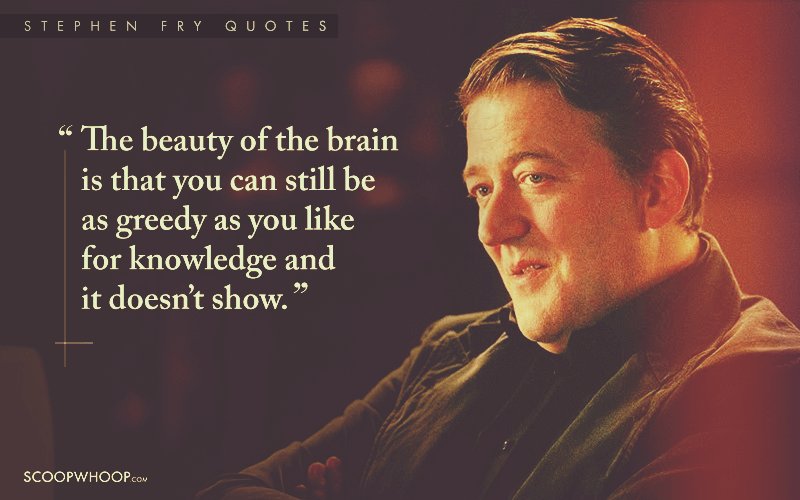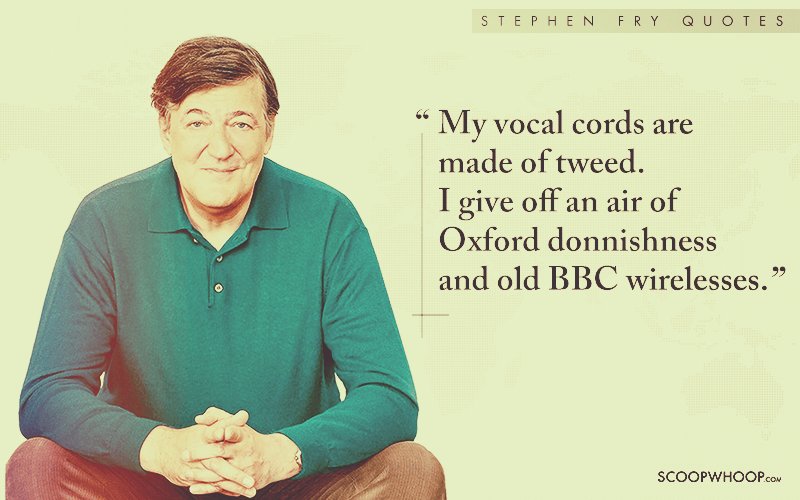 It's a treat just to listen to him talk.
Design Credits: Utkarsh Tyagi.