If you are working in the tech industry and the latest layoff developments have left you looking for a new job, this article is just the thing that you should read today. In a concise LinkedIn post, this Lucknow techie has shared interesting career advice about how she landed interview calls from some of the big giants in tech – Google, Microsoft, Amazon, Goldman Sachs, and Infosys.
Taking to LinkedIn, Deeksha Pandey revealed the five-step strategy that helped her get interview calls and online assessment links from companies such as Google, Microsoft, Amazon, Goldman Sachs, and Infosys. Now working at Google, Deeksha revealed that the first thing she did was to subscribe to over 100+ companies' career pages so that she could receive a notification whenever a new position was advertised.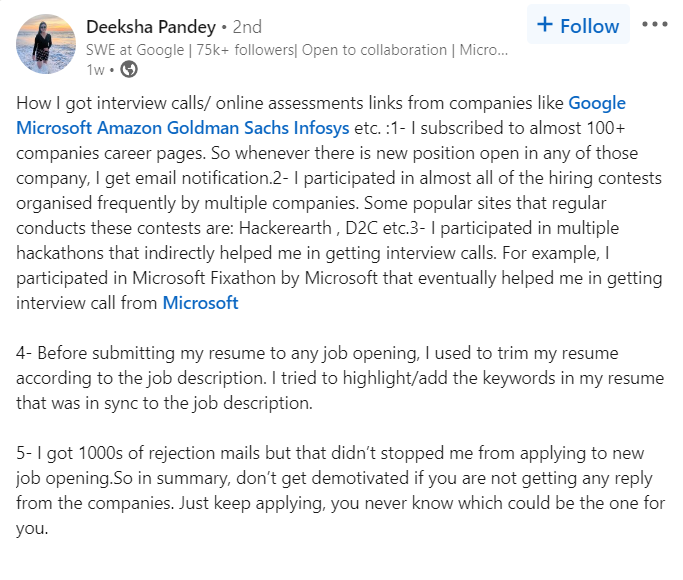 Secondly, she participated in hiring contests organised frequently by multiple companies. And not just that, she also participated in multiple hackathons. She added how trimming your resume is highly beneficial. Deeksha noted that she tried to highlight and add the keywords in her resume that was in sync with the job description.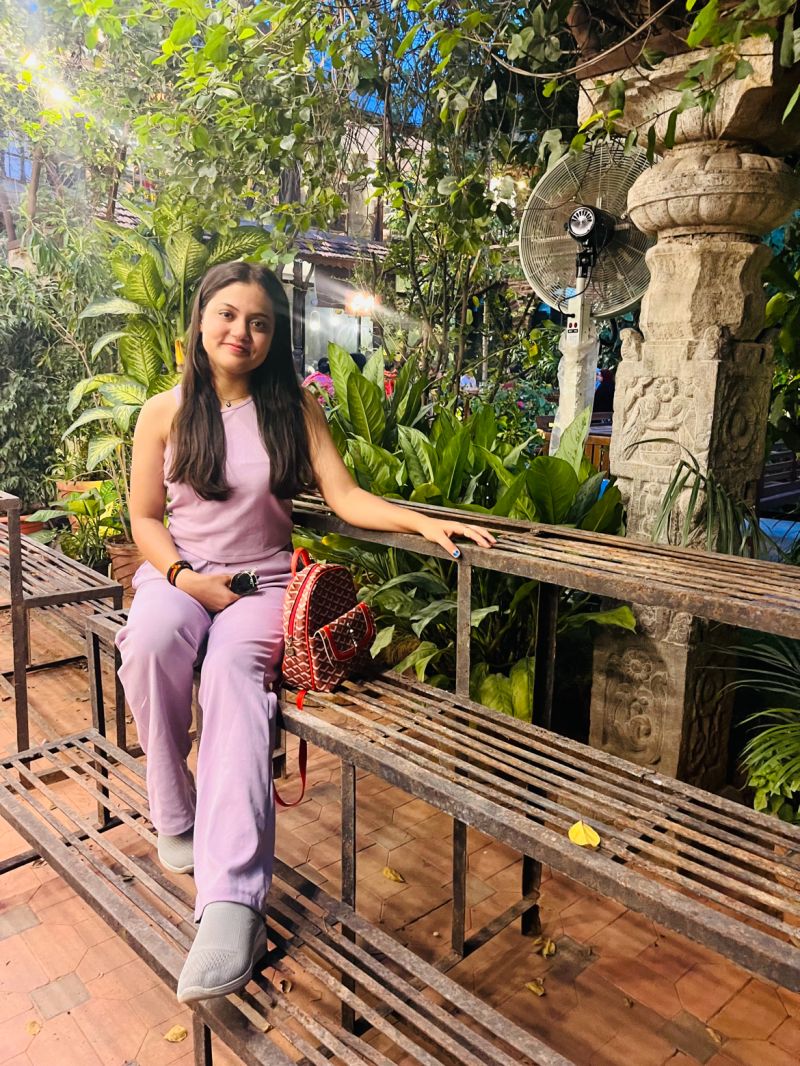 The Lucknow-based techie added that she received over a thousand rejection emails but she kept on applying for jobs. Deeksha's post went viral on LinkedIn and has resonated with many people. Her post has fetched over 3K reactions. Here's what people had to say about it.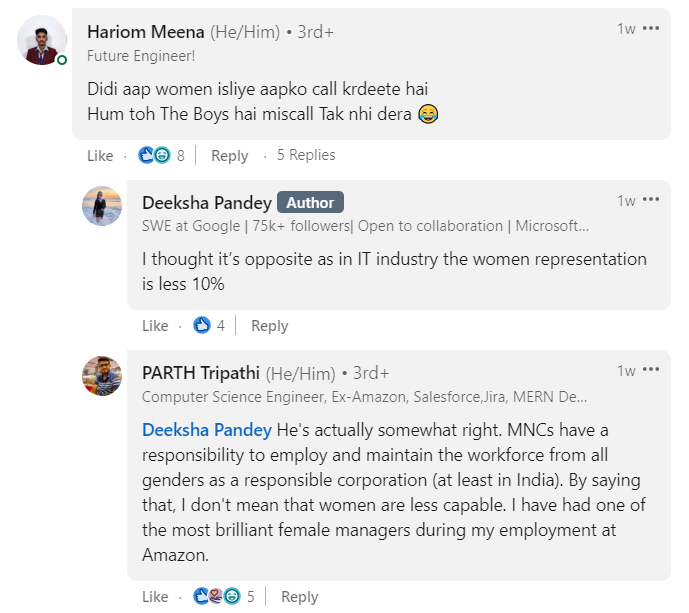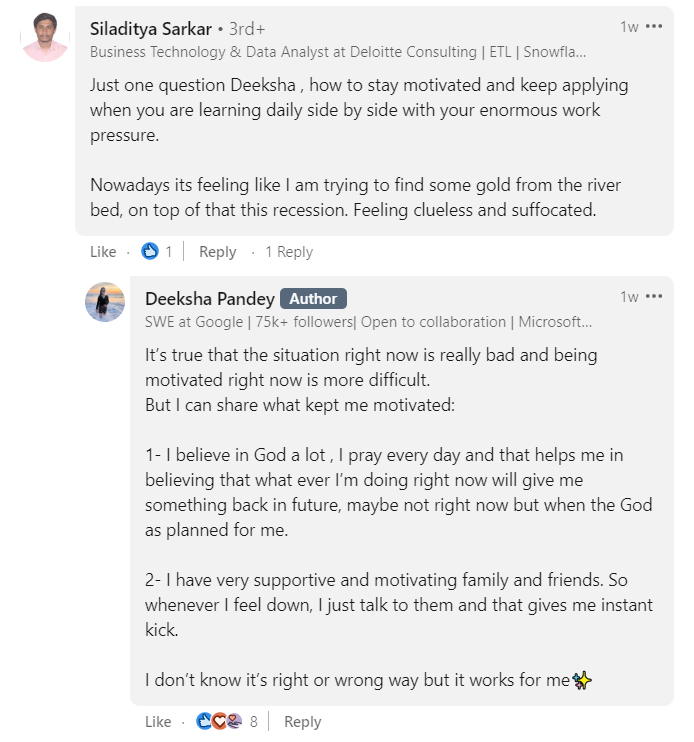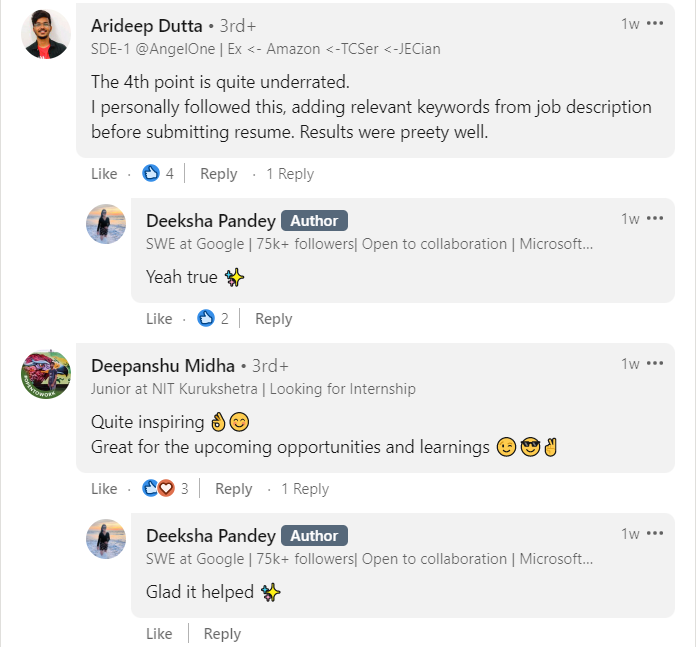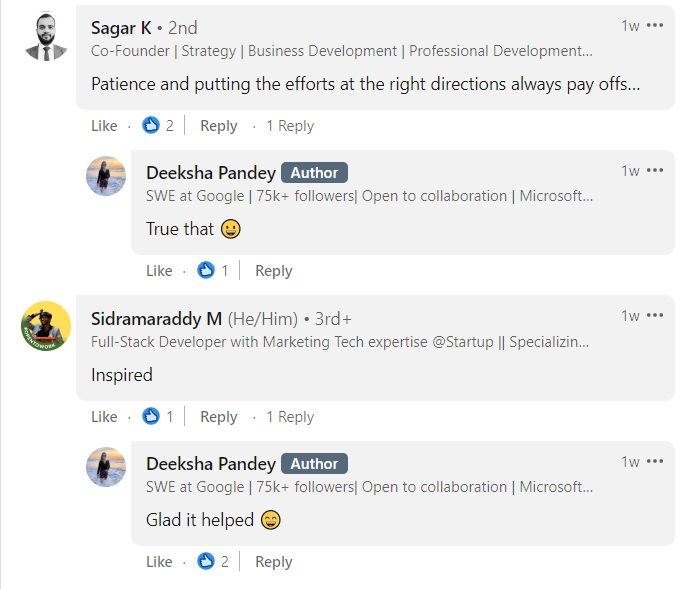 Persistence will take you miles.