While we continue going on about our lives, we don't realize that there are men in uniforms who fight every single day to ensure that we're safe. These soldiers leave their families behind to make sure that our families can be safe. And when danger approaches our nation, they make sure that it returns away right from the border, even if it means laying down their lives for us.
"Ya toh tiranga lehra ke aaunga ya toh tirange mein lipta chala aaunga. Lekin waapis zarur aaunga."
These words by Captain Vikram Batra aptly sum up the spirit with which the Indian Army lives, just like his life sums up the spirit of the bravehearts who fight at the border. It was with this exact spirit and attitude that he motivated the men of his own battalion to keep fighting during the Kargil War.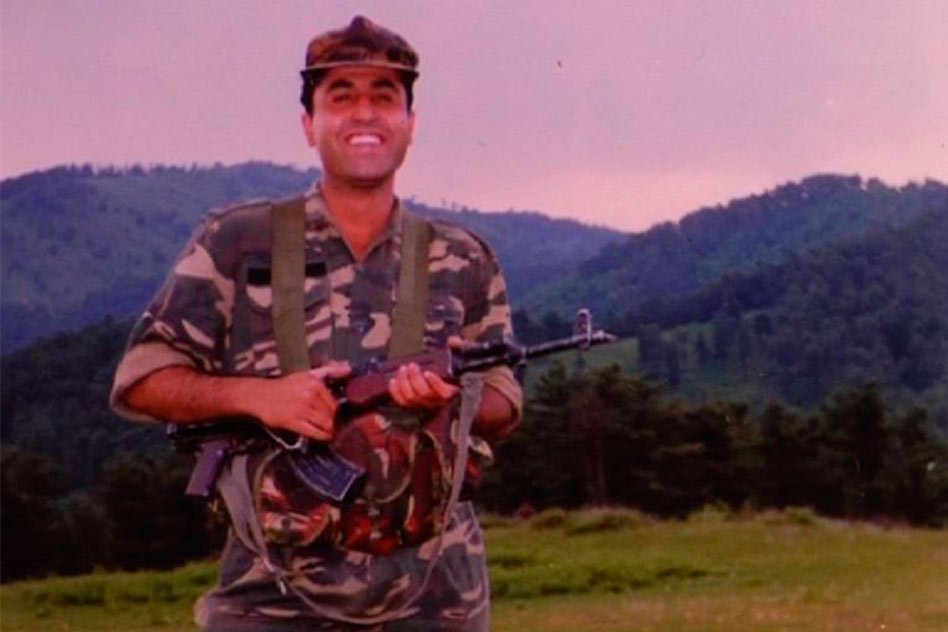 But to say that Captain Vikram Batra was a martyr does not quite fully capture his personality, his struggles, his passion to fight for the nation and the various sacrifices that he made. 
To know Captain Vikram Batra, we've got to know the young man's story. Because 22 years later, he still lives on in the hearts of every Indian. 
Vikram was born in Himachal Pradesh in 1974 to parents who were educators. He was the third of four kids, his youngest sibling being his identical twin brother who was exactly 14 minutes younger to him. Years later, after he laid down his life for the nation, his mother was to realise why she had twin boys: one was for the nation, always, and the younger one was for her.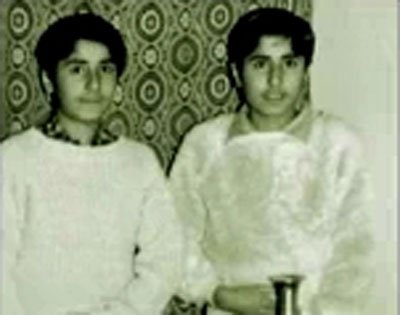 Throughout school, Vikram had been great at sports, playing table tennis and practicing karate with equal efficiency. In fact, he was also a great student who represented his school at Youth Parliament competitions in Delhi.
With this go-getter attitude, Vikram packed his bags to move to Chandigarh and get a degree in Medical Sciences. Throughout his college life, he remained a part of the Army Wing of National Cadet Corps. In fact, he got a chance to perform at the Republic Day parade because of it. It was his first glimpse of the army life and it was then that he had decided to live it.
Once he was back home after his performance at the Republic Day parade, he told his parents he would join the army. He had a great offer from the merchant navy that would have given him a more comfortable life and great financial returns but all that he told his mother was: 
"Money is not everything in life. I have to do something bigger in life, something great, something extraordinary, which may bring fame to my country."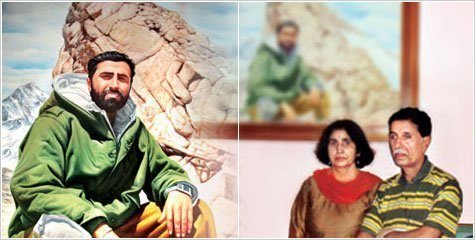 Once he was done with his undergrad, he went on to pursue his Master's in English from Chandigarh and kept preparing for the Combined Defence Services Examination.
Years had passed since he left that small town in Himachal Pradesh but he was still a go getter who was working towards his dream every single day.
But if he had an unflinching love for his nation, he also had a deep bond with Dimple. It was during his time in his Masters that he met and fell in love with her.
The two were together for four years but were always at a distance. Vikram was preparing to become Captain and had to train hard at the academy in Dehradun. He would come down to Chandigarh whenever he got leave. The two couldn't wait to tie the knot which would happen only once the Kargil War got over. As it turns out, Dimple is still in waiting. Thinking about having a conversation with Vikram, she told The Quint in 2017: 
Not a single day in the past 17 years, have I felt detached from you. It feels as if you are away on a posting. I feel so proud when people talk about your accomplishments. But along with that there is some regret in the corner of my heart. You should have been here, sharing, listening to the stories of your brave deeds, of how you are the inspiration to the youth of today. I know in my heart that we are going to meet again, it's just a matter of time.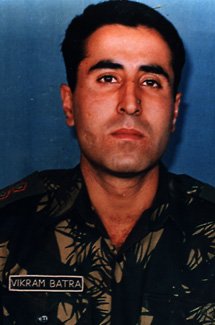 It was 1997, the year that Vikram finally transformed into Captain Vikram Batra of the 13th battalion of the Jammu and Kashmir Rifles. His brother recounted the day on a post on Facebook:
"It was 6 December 1997. Vikram Batra's dream came true. He took the oath as an Officer of the Indian Army. Mom and Dad pinned up the stars on his shoulder. He stood there smiling from ear to ear in his crew cut and several kilos thinner after the rigorous training. It was a grand moment. But it wasn't going to be an easy life and Vikram knew that."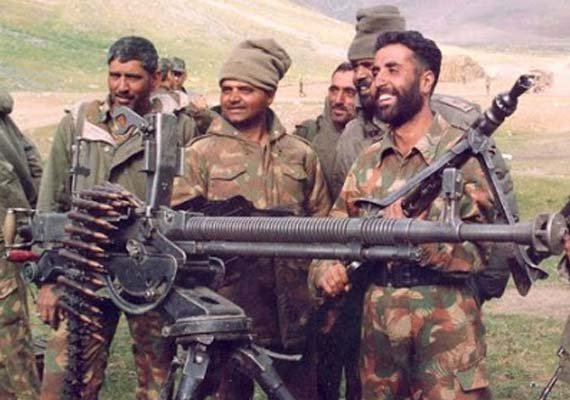 He had always been great because he had a passion to serve the nation. He just knew it to be his calling. In fact, the intercepted messages from the enemy tell us that he was called Sher Shah by them. Even the enemy knew who they were dealing with.
And then the Kargil War broke out.
After fighting bravely for days, that too in a terrain whose height and atmosphere are both extremely difficult to deal with, Captain Vikram Batra was not going to back down. It was in early July that he found himself in circumstances where he had to make a direct assault on the enemy. At a height of 16,087 feet and panting for his breath, he made progress, screaming the battle cry of JAK RIF – "Durge maata ki jai."
The attack resulted in 7 soldiers of the enemies dying and Indians getting an upperhand in the area. The opponent army was retreating but there was still a fight. And then Batra realised that one of his soldiers had been shot. He had to evacuate his soldier to take him to a safer place where he could get help.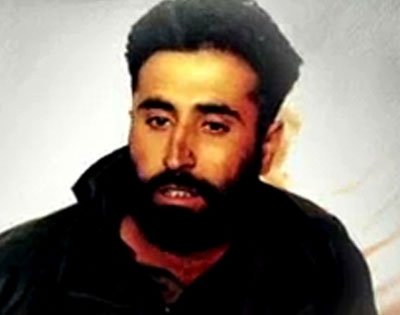 "The Safety, Honour and Welfare of your country comes first, always and every time. The Honour, Welfare and Comfort of the men you command comes next. Your own Ease, Comfort and Safety comes last, always and every time."
This message by his brother captures the void that Indian Army's Sher Shah left in the hearts of people who loved him:
"We would dream of the day he would command his regiment and I would get a chance to attend some of the regimental functions with his family and children. That dream is lost now."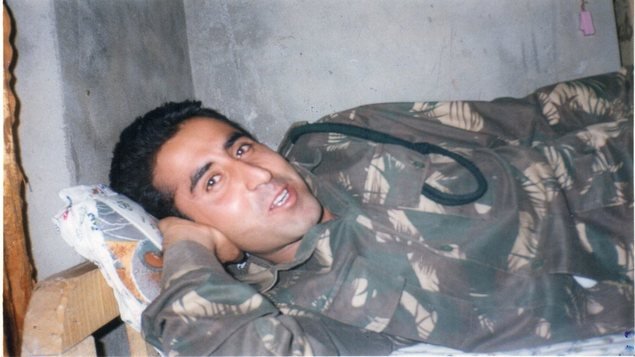 "Never could I have imagined, even in my wildest dreams, that the stories we saw in the famous TV serial, Param Vir Chakra, which we watched at a neighbour's house in 1985 (we didn't have a TV at home back then) would one day become so real for me. And Vikram would be the hero. Vikram was awarded the country's highest gallantry award, posthumously. He was only 24. His famous words from the height of 18,000 feet: "Yeh Dil Maange More," after victory over the enemy, still ring in my ears.
It's been ten years. A lot has changed. And a lot has remained the same. I have many more grey strands in my hair. Vikram is as youthful as ever. Time cannot touch him."
When you're a braveheart with a heart that is always yearning for more, time cannot ever touch you.