An Indian wedding is an affair like no other. The five-day long drama, numerous dresses to be worn, the loud sangeet competition, the overnight phere, innumerable days full of hungama and relatives you never knew existed – all of this is an experience in itself! 
Getting hitched anytime soon and looking for ideas? But too bored of the cliched Indian wedding stuff and want yours to be a little hatke? Tired of seeing the same-old mandap and hearing Punjabi songs ringing in the background? Well, you've come to the right place.
We bring to you some really cool firangi wedding ideas that you can execute and make your desi shaadi a little more happening, without burning a big hole in your pocket:
1. The Bohemian wedding
This theme can be a perfect option for you if you have a minimalist style and want your wedding to be different and unconventional.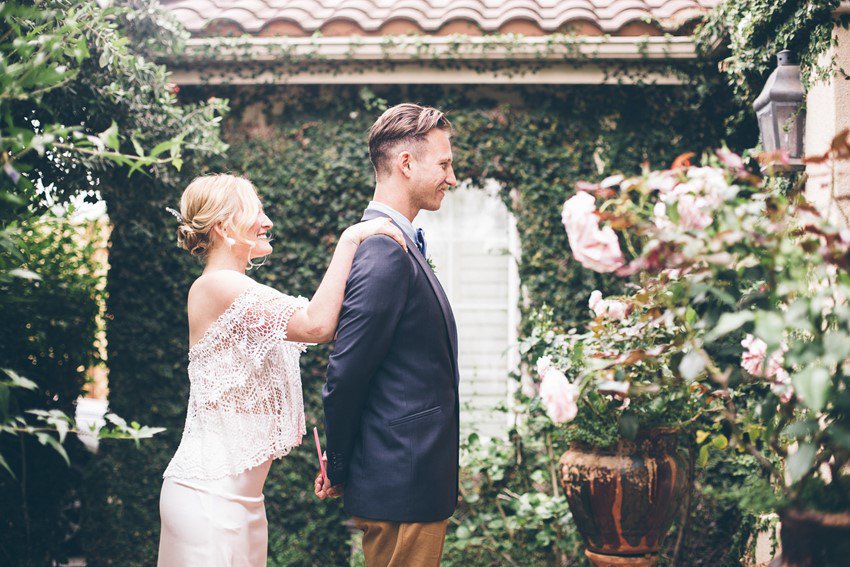 Practically, a bucket of money can be saved on the decoration bit by just letting these yellow bulbs hang around on the way to your mandap. They have a charm of their own, and will light up the whole path with those magical feels.
If you're planning a summer wedding, ditch that 15 Kg lehenga and go for softer shades like pink and white, and still look effortlessly elegant.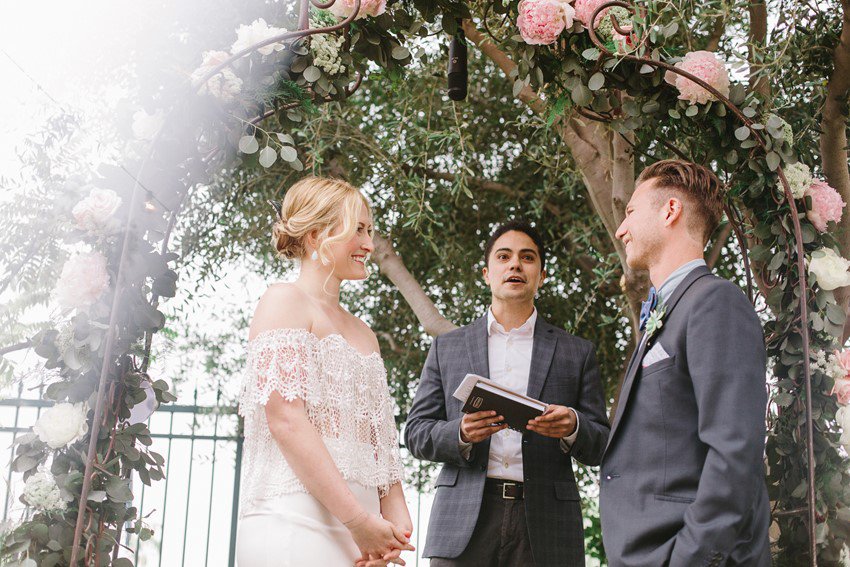 2.
 The Red Riding Hood wedding
Always been fascinated with the Red Riding Hood? Well, here's your chance to finally live up to that fairy tale wedding.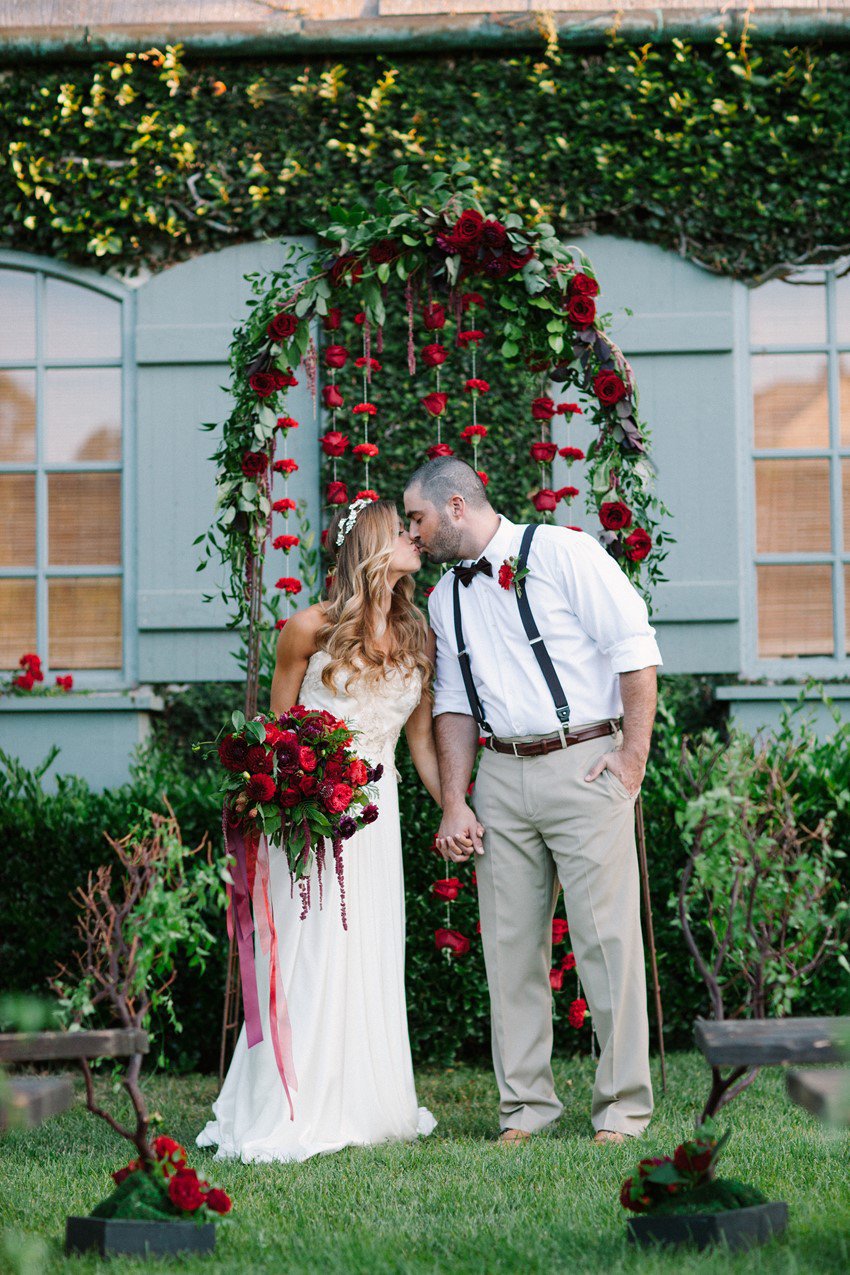 The combination of red, white and black is going to stay in fashion forever. Adorn the table with this combination to add character to the decor. We're pretty sure your guests are going to love this.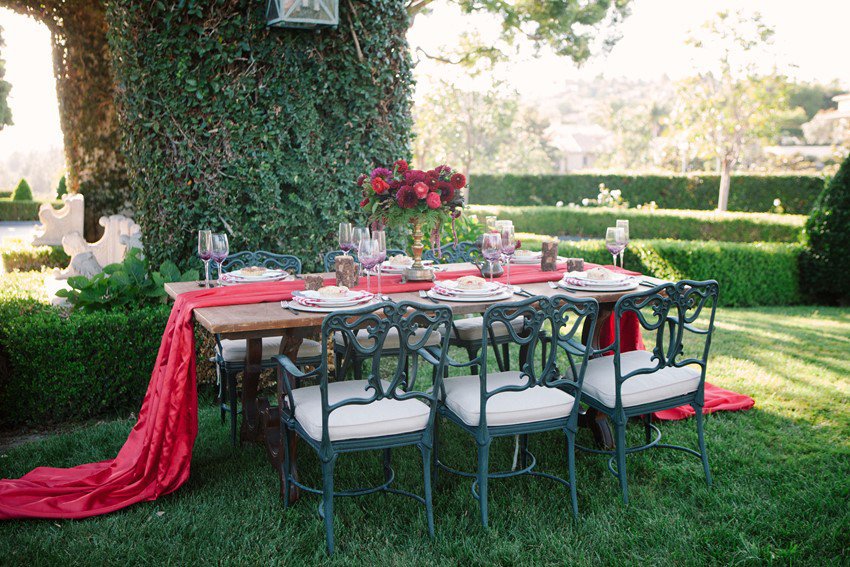 Keep the food organised and artsy by using old wooden furniture as serving tables and the drawers as separate platter options.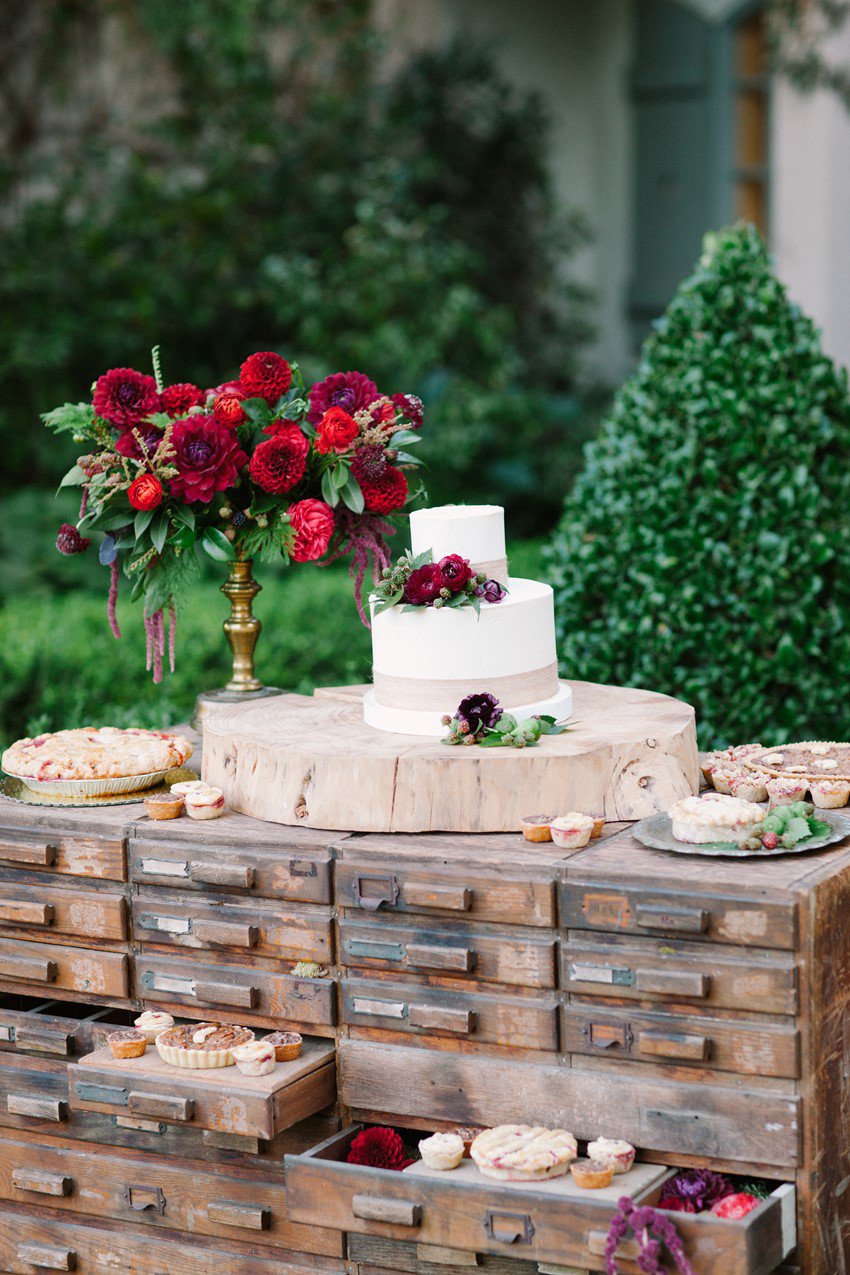 3. The Forest backdrop wedding
The serene and silent backdrop of a forest makes a wedding an affair to remember! Book that farmhouse you haven't visited for a really long time and recreate a forest look for that subtle wedding.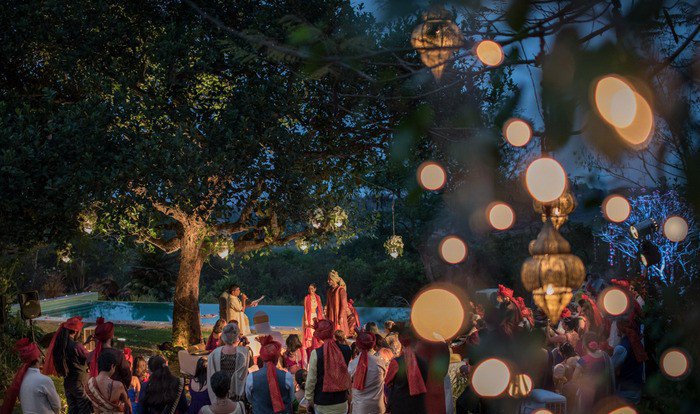 Add extra stars to the sky by playing around with these ornate lanterns to set up the perfect lighting. This setting would look magnificent during the night.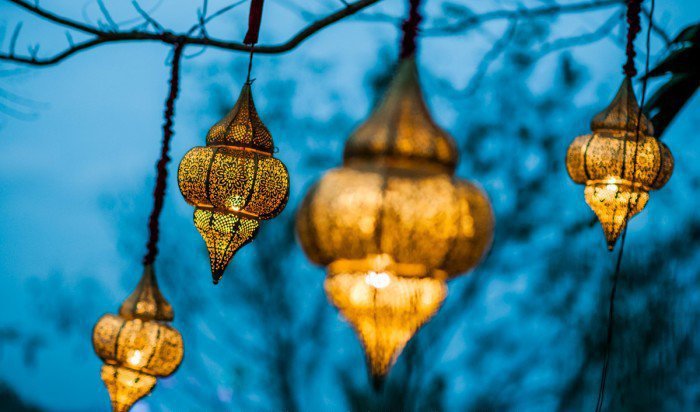 Wear clothes that perfectly compliment the softness of the forest. Sync in to the environment by choosing pastel shades as the theme of your wedding.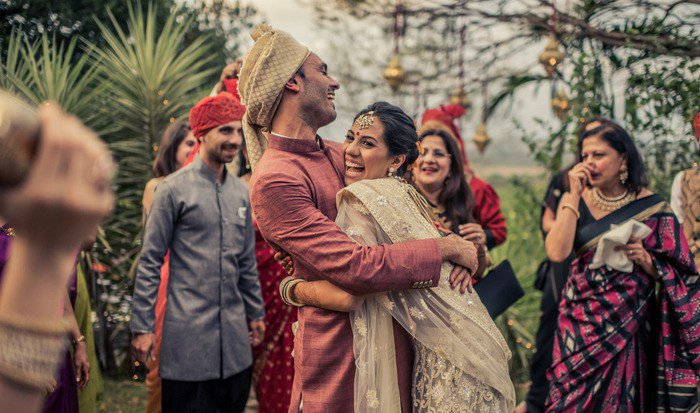 4
. The Game of Thrones wedding
For all you crazy Game of Thrones freaks, create a wedding whose memory will never die. (Take that, Martin!) With a GoT themed wedding, you can give your winter wedding a twist, without being too mushy. You can even up the ante by adding a 'bring your own dog' element and making them dress up like wolves! 
Book an enormous hall which will give a rustic appeal to your special day, decorate it with a royal touch and make every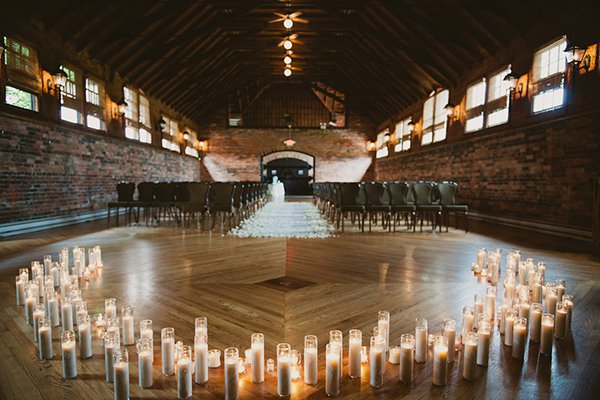 You can also ditch the 'Aap mere bhai ki shaadi me zaroor, zaroor aana!' and get these super cool Save the Date invitations printed instead.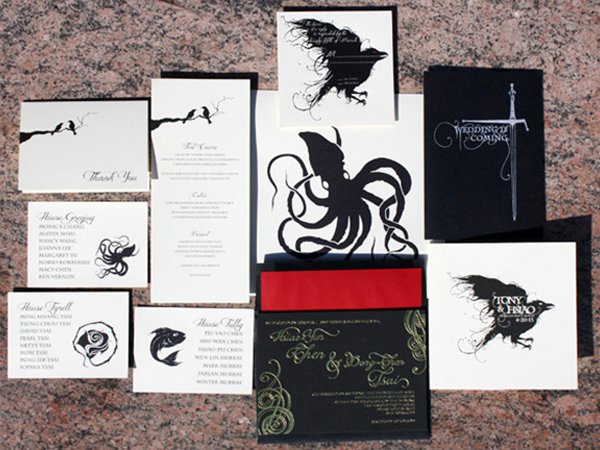 5. The Football wedding
If she loves football, marry her! And if you are marrying her, well, bring along the football and the stadium!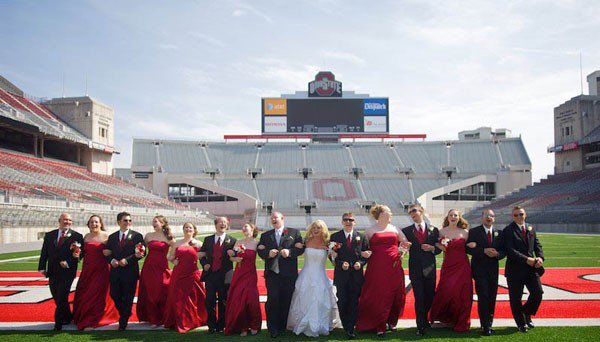 Make the perfect 'Save the date' invitations by getting this amazing photo shoot done.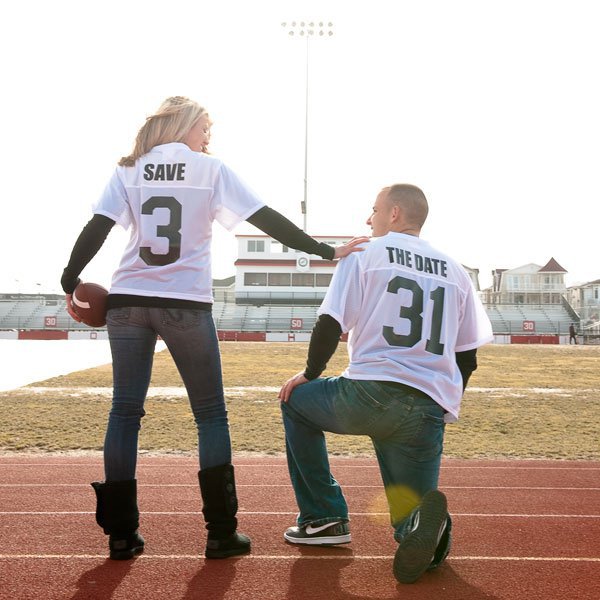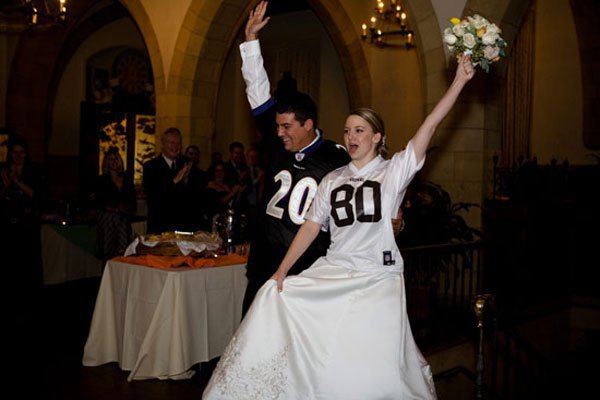 6. The Book-lovers wedding
If both of you have a love affair with books, this might just be the perfect theme for you.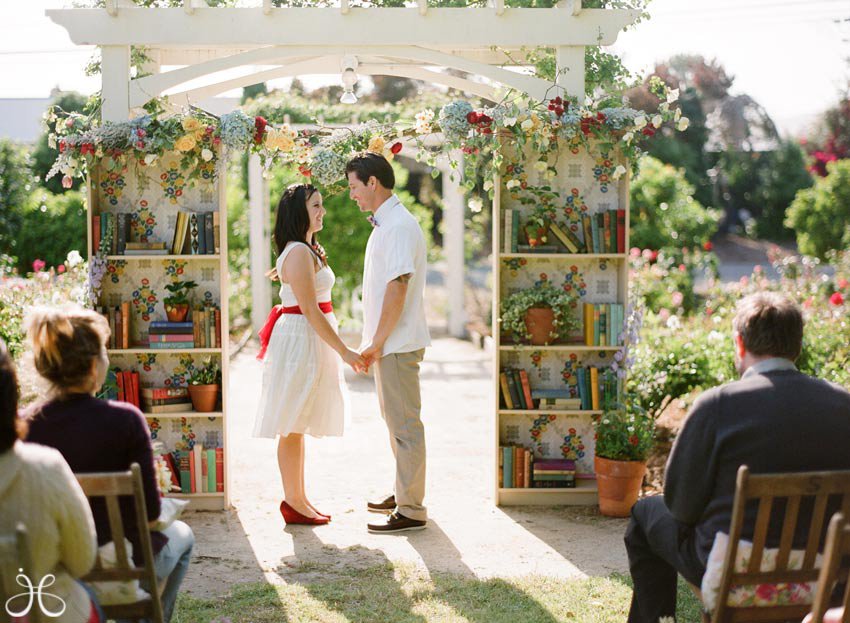 We've all seen too many fancy chandeliers in the history of Indian weddings! How about you make one out of your partner's favourite books? This is a super easy idea and would add a personal touch to your wedding as well.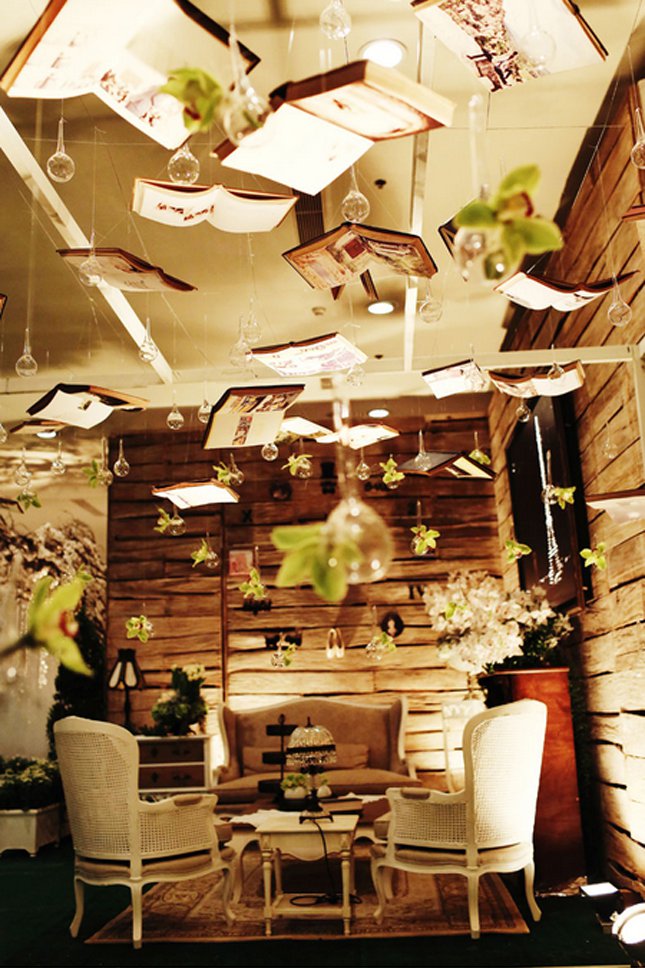 Save those flowers for later and make an aisle out of books! Collect all the books you both love, and put those in an organised manner as a backdrop to your aisle to say you both are going to stay in this together.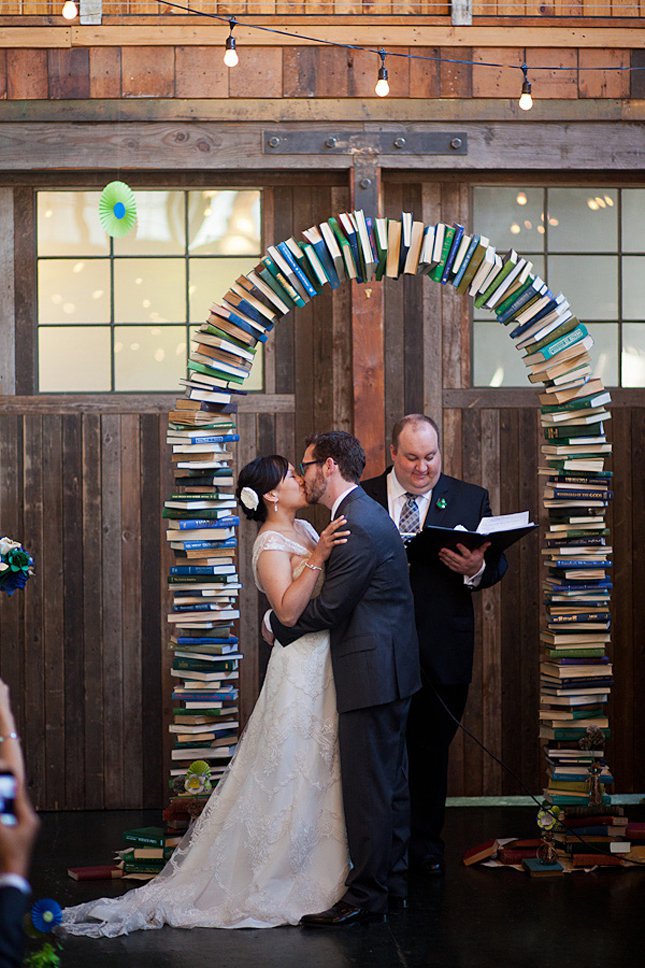 7. The Romeo & Juliet wedding 
If you plan to have a destination wedding, Juliet's Balcony in Verona can be the perfect place to say 'I do!' (Yes, we are not kidding!) You can actually book Juliet's balcony and exchange your vows exactly where Romeo confessed his feelings for Juliet.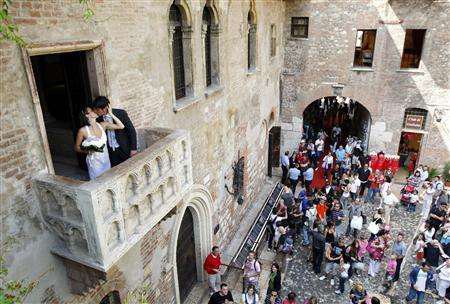 Rent out the balcony and enact the exact scene from Romeo and Juliet, by climbing up the branches and kissing your beloved to seal the deal.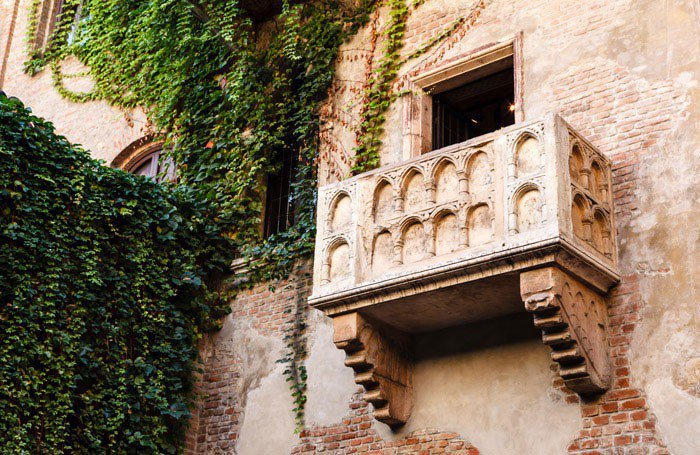 And while you're there, have an extended vacation, honeymooning around in Shakespeare's city of love!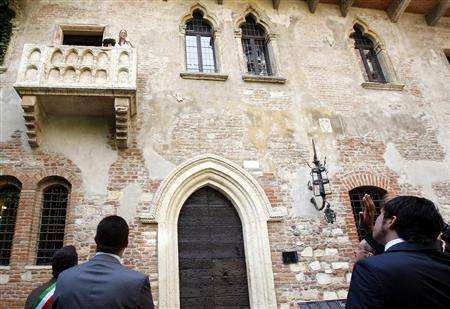 8. The Disney wedding
Is there any woman in this world who would say no to a Disney princess outfit for her wedding? We believe not! For those who have crushed over the Disney princesses since forever and envied their outfits, this can be the best wedding theme.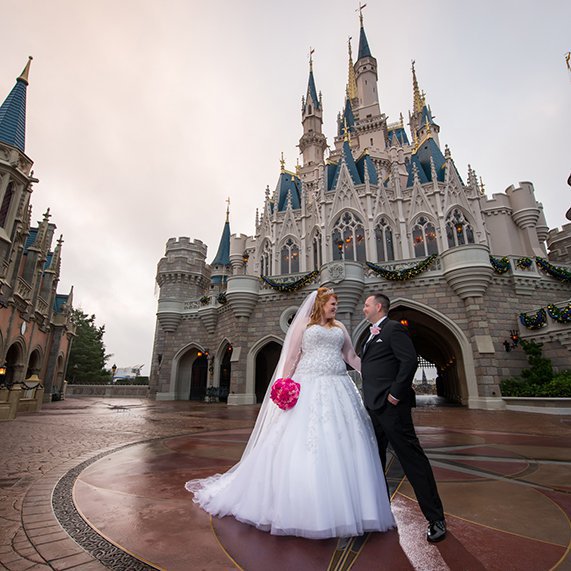 Visit Disneyland if you have the moolah, or else, set up a similar look in any nearby amusement park using caricatures and body suits of your favourite Disney characters.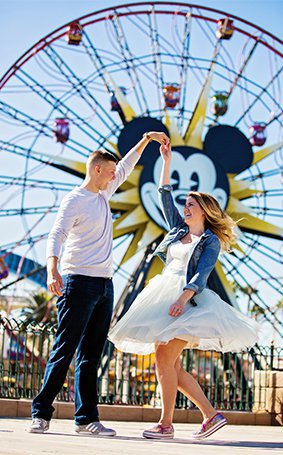 The Disneyland background and ambience will make all your pictures look perfect. How cool would it be for your kids to look back on your wedding pictures and go all whoa!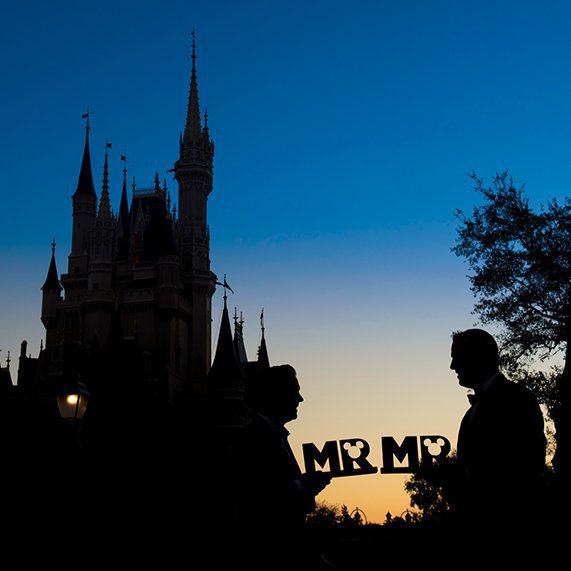 Because love and music has no language! Bring down the best musicians and plan an extravagant marriage by giving the baaratis lots of music to dance to!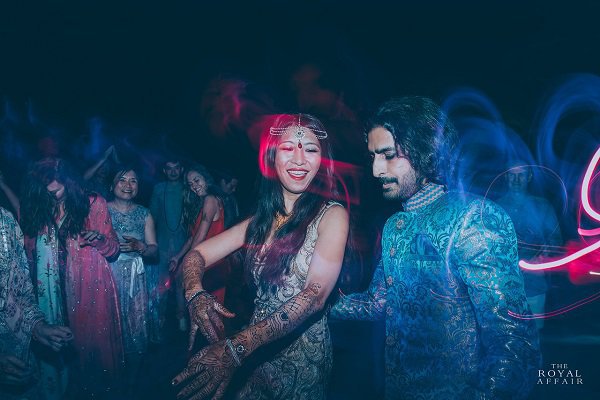 Wear anything comfortable instead of sitting in your lehenga, to enjoy your own wedding. Nobody wants to sit around on the stage and pose for 1,000 pictures in one go.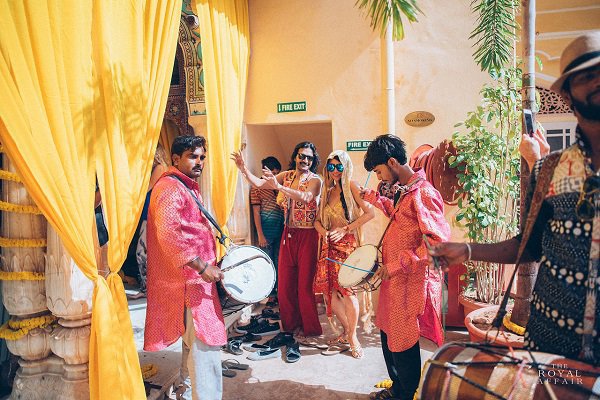 Make your wedding full of Band Baaja and Baarat, literally! Bring together all the fireworks to compete with stars for the shimmer.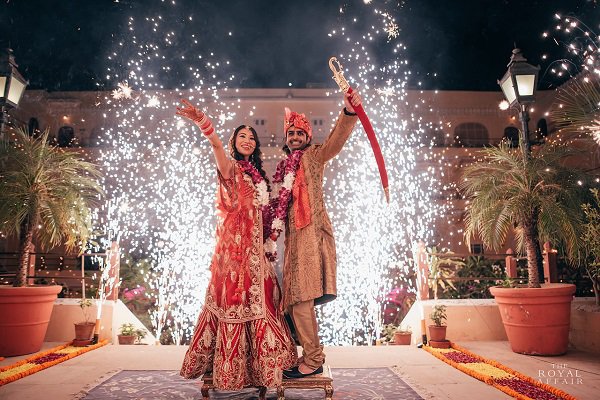 10. The School wedding
If you two happen to be childhood sweethearts, go old school with a school-themed wedding. Visit your school and setup the aisle in the classroom where you laid your eyes on each other for the very first time.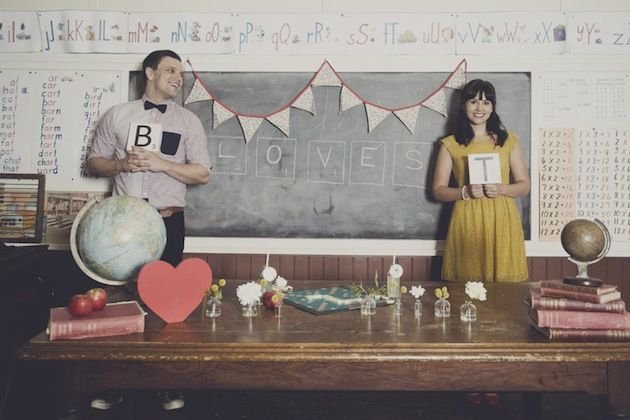 Make small paper planes, distribute them to guests and ask them to send their blessings your way!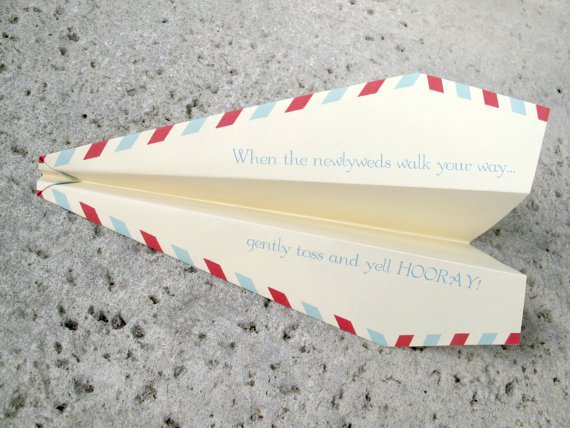 Keep chalks and dusters handy and make people scribble up their best wishes on the board.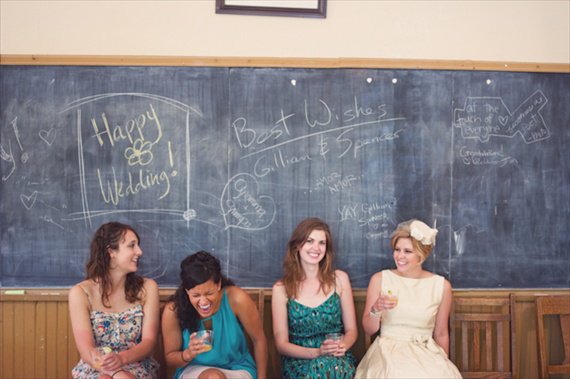 11. The Super Heroes wedding
Why have that glitzy shaadi when you can have your personal comic con? Plan a wedding flaunting your love for superheroes.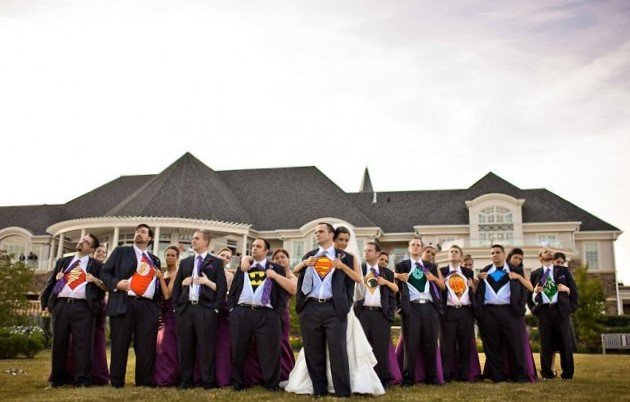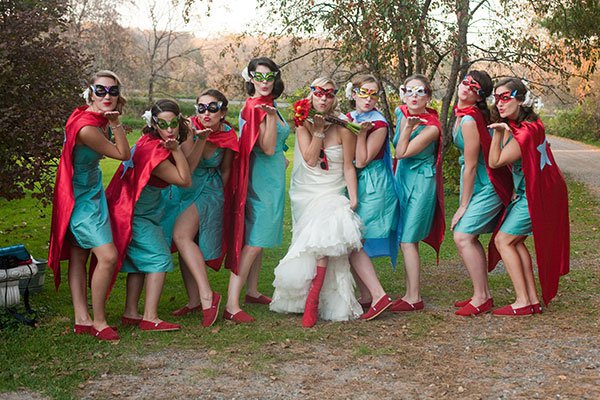 Ditch those sweets and give away return gifts designed as superhero badges! Or maybe, get chocolates packed in superhero covers. Could there be anything better?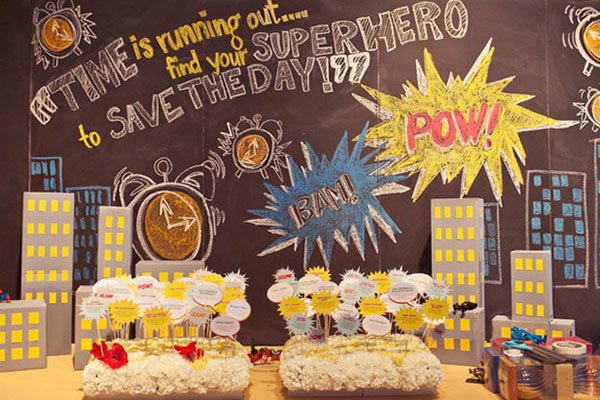 12. The Star Wars wedding
If you both love Star Wars, this can be your dream wedding. Wouldn't it look great when Obi-Wan says, "Let the force be with you, forever."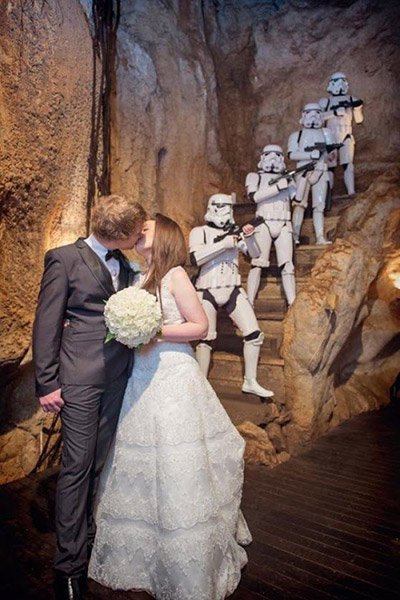 If you love your partner to the death star and back, plan a simple backyard wedding to express your emotions.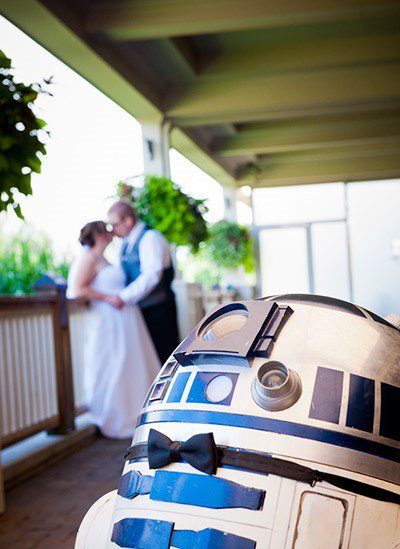 Make your friends hold those shiny light sabers to ensure a dreamy entry to the aisle.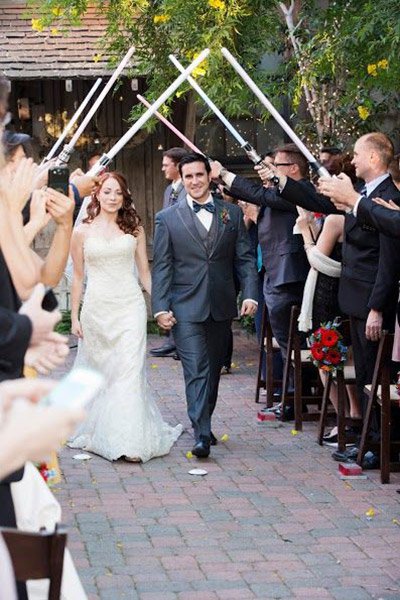 Because a Harry Potter wedding memory stays, 'Always.' If you two are true Potterheads, pick a large hallway, embellish it with intricate details of all that you love about Harry Potter and you're good to go!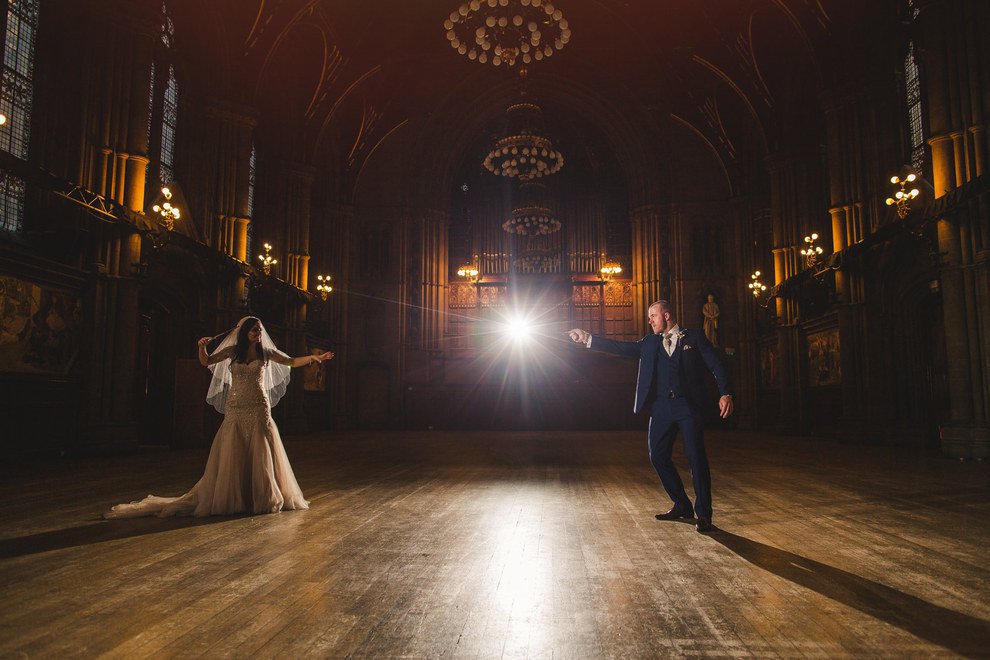 Will Harry Potter lovers even be able to eat this cake without feeling the pain of cutting this masterpiece? Well, I wouldn't!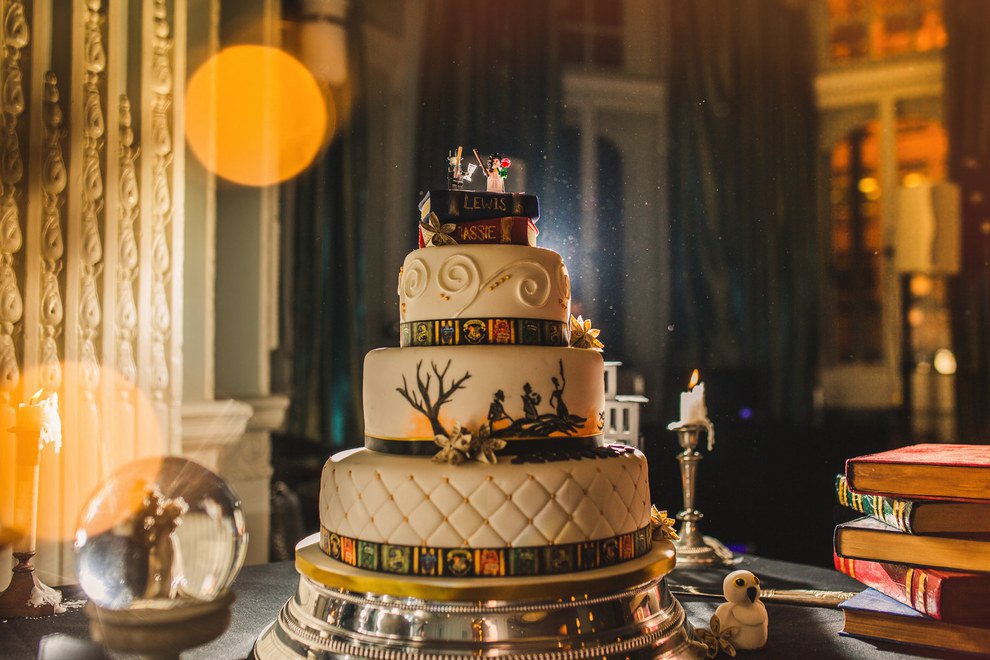 Use books and all those fancy Harry Potter paraphernalia to set the centre of the table.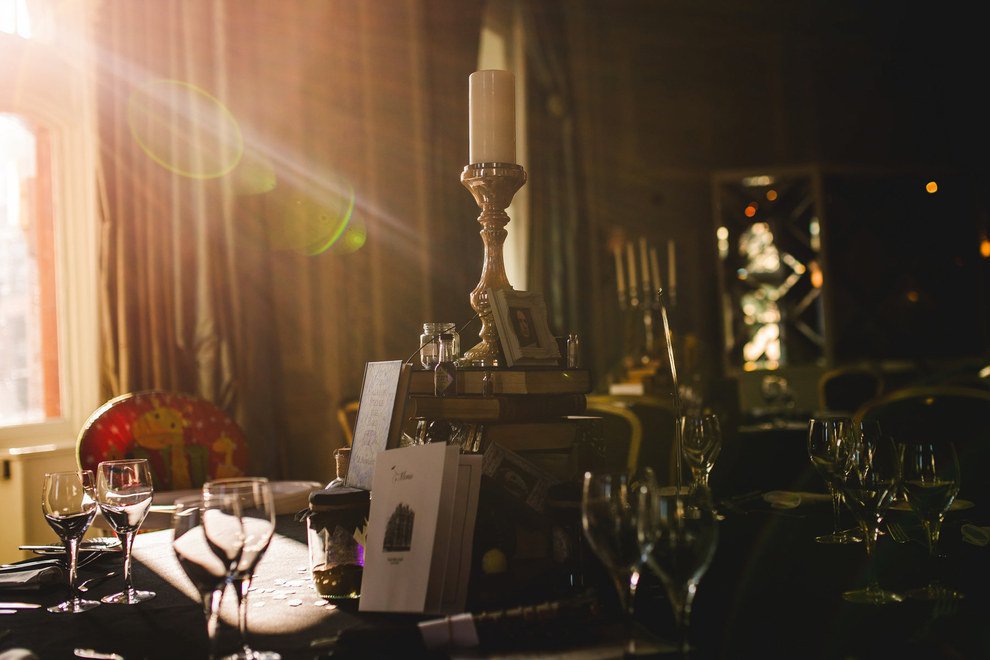 14. The F.R.I.E.N.D.S. wedding
Make 'I'll be there for you!' your foremost vow and set a basic 'orange sofa' setting to the decor. Can any F.R.I.E.N.D.S. lover miss that detail in your wedding?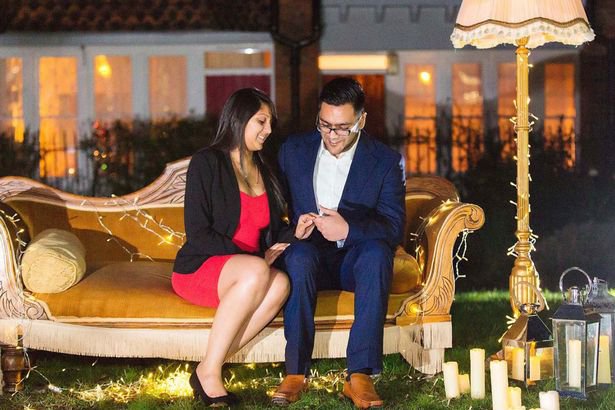 We all remember the lobster story from friends! So this cake can be the perfect way to tell your partner that you're never letting them go.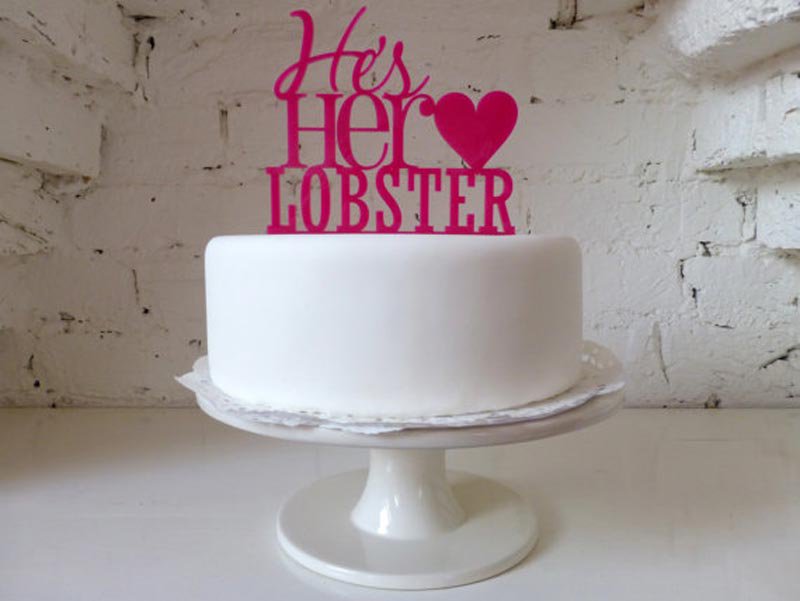 Who wouldn't want to spend a day in the F.R.I.E.N.D.S. galaxy? Keep a Central Perk setting in your very own wedding to complete the theme to perfection.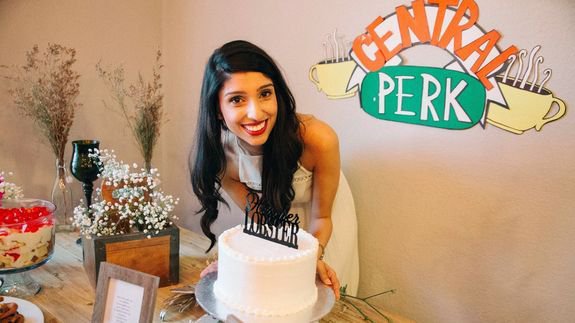 Now, which one would you pick out of these?
Masthead Image Source: starbursteffects.com  | Feature Image Source: bridesofbrisbane.com.au