AI has become a big part of our reality, so it isn't surprising that we're seeing the launch of an AI news anchor now. Sana is India's first AI news anchor, she was launched at the India Today Conclave this year and has even introduced herself to Prime Minister Narendra Modi.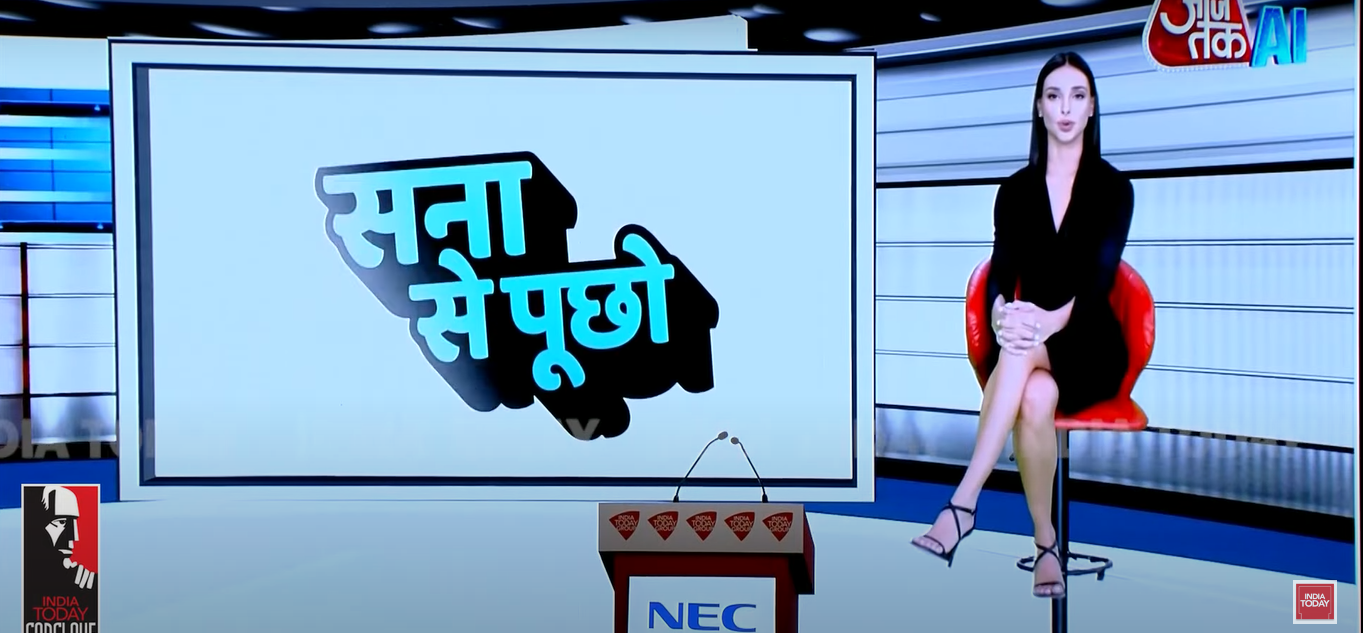 The internet has some really interesting reactions to Sana's introduction to the world. Though, some are a little terrified of how quickly AI technology is becoming a part of our reality. Kalli Purie, the vice chair of the India Today Group, launched Sana during the conclave. And, she has already debuted as a co-anchor on Aaj Tak's Black & White.
You can watch the launch right here.
Sana has reported the weather and co-anchored with editor and journalist Sudhir Chaudhary. You can find her on Twitter and Instagram, as well.
Here are some responses people have had to Sana:






What's next, AI world leaders?