It is a lot easier to start the day when you know it is gonna end with beer! But what after the party is over? All that you are left with, the next morning is a hangover, and, well, empty beer bottles. Now, you cannot mess with anatomy, but you can surely put those beer bottles to some good use. 
Looking for ideas? Here are 15 easy, effortless ways to avoid hogging your bin with those empty beer bottles and to re-purpose them to make them look like a piece of art:
1. Glasses
Cut your beer bottles carefully and have those perfect party glasses for free!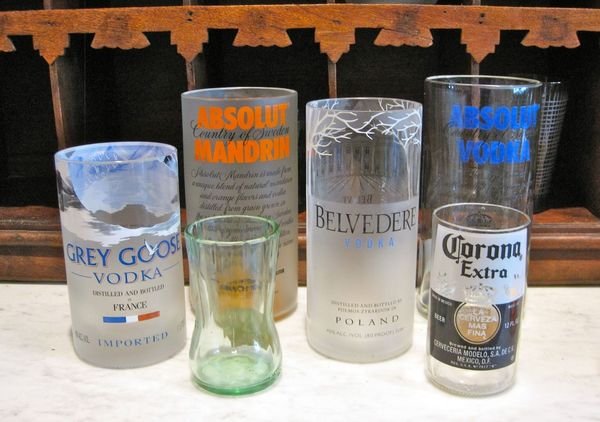 To learn how to do it, click here.  
2. Lights
Just clean the beer bottles and put in some Christmas or rice lights inside, and you're done! This can be a great option for a contemporary looking bedside lamp. We recommend!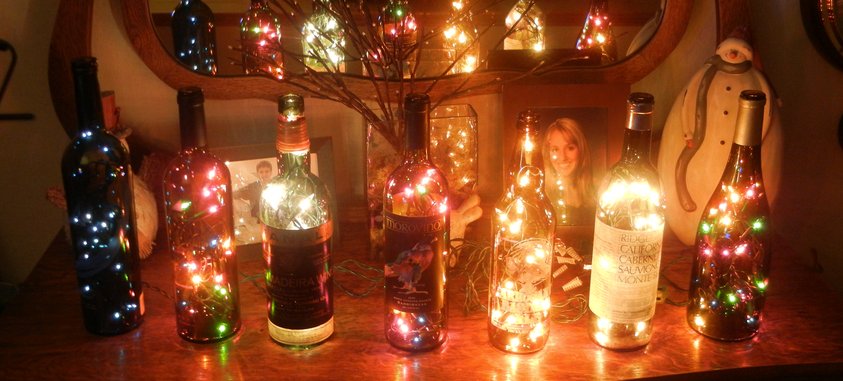 To learn how to do it, check here.   
3. Coasters
Just glue together some beer bottle caps and make uber cool coasters.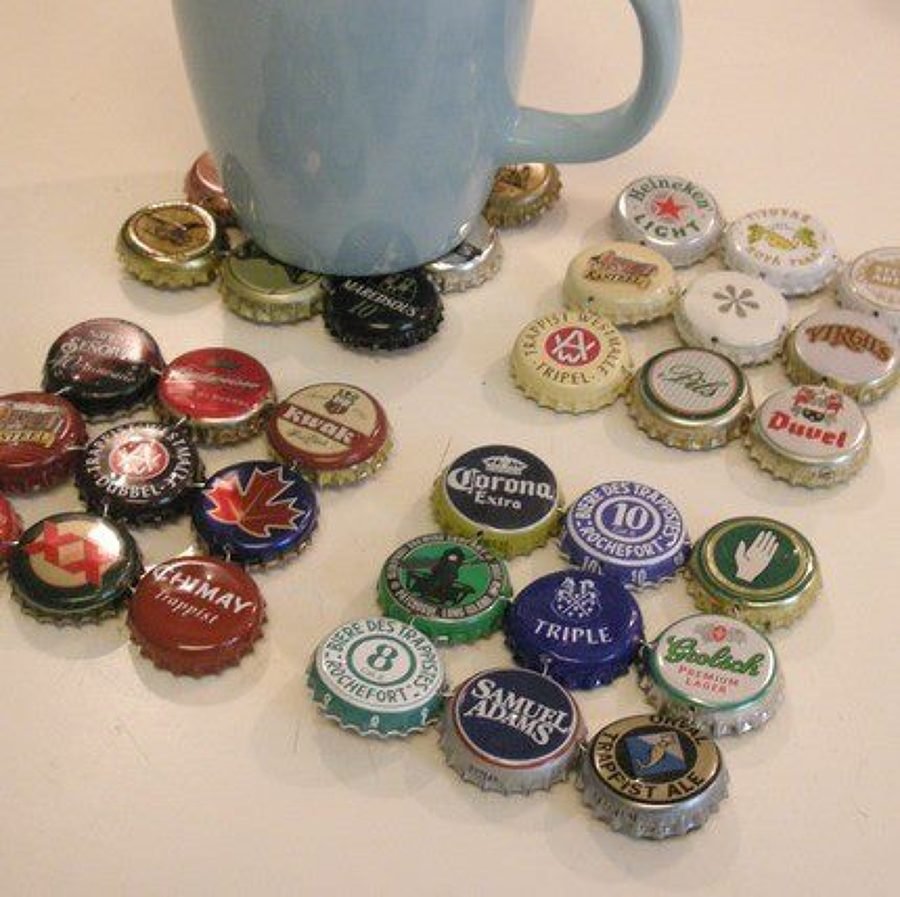 To learn how to do it, click here.  
4. Planters
Just cut the bottles, smoothen the ends, and grow small plants in them. You can practically place them anywhere as they take very little space and look ornamental too.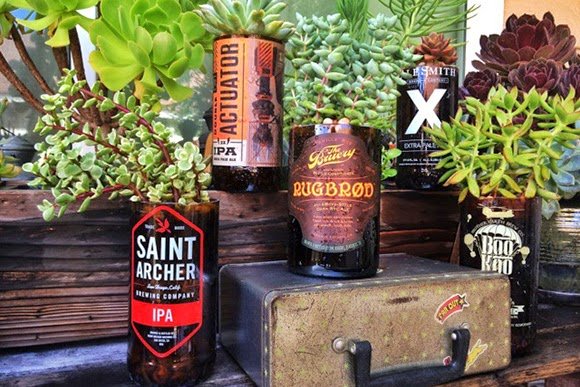 5. Bracelet holder
Organise all your bracelets and watches by placing a beer bottle in your closet and putting them around the bottle. Cool, right?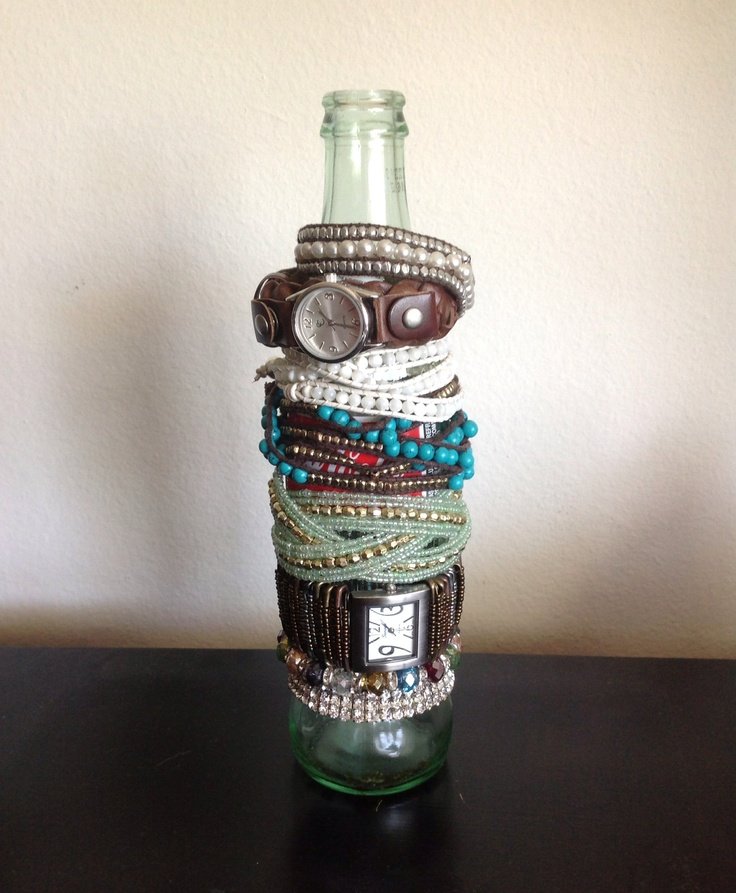 6. Soap dispenser
Who needs a boring soap dispenser when you can particularly use a beer bottle instead? This will not only look different but is also pretty handy and easy to make.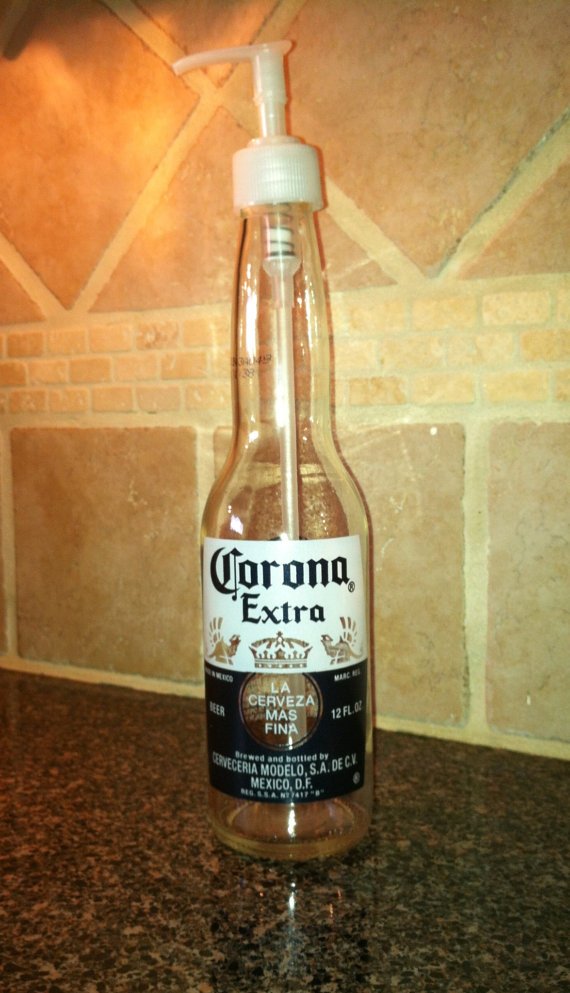 To learn how to do it, click here.  
7. Light series
Instead of bulb covers, use beer bottles to hang around in your backyard and make it your favourite hangout place in the house.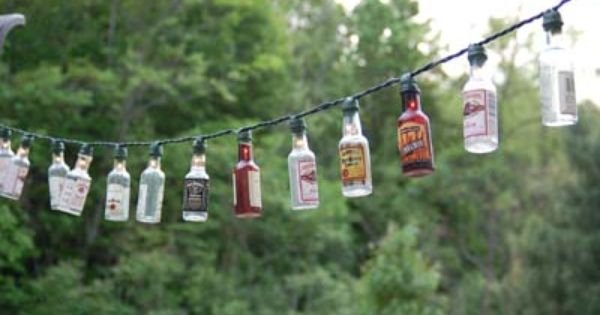 8. Earrings
For a woman who loves beer, this can be the easiest one-minute gift which will surely make her go bonkers!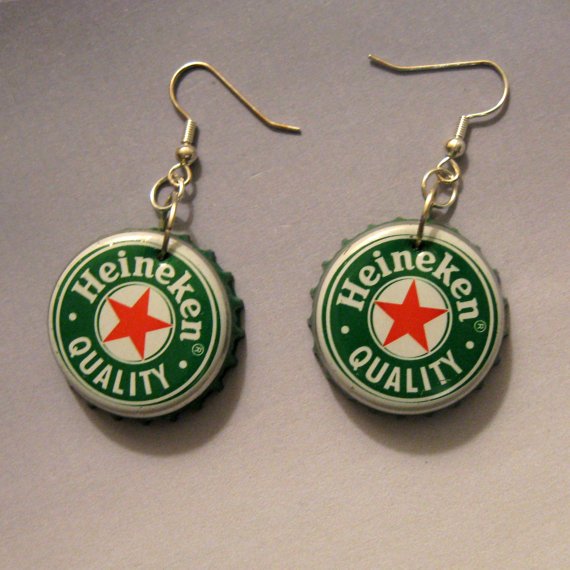 9. Wrapped bottles
Just wrap around your beer bottles with yarn or wool and make them look like a work of art. Nobody needs to know that they cost you nothing! *Wink*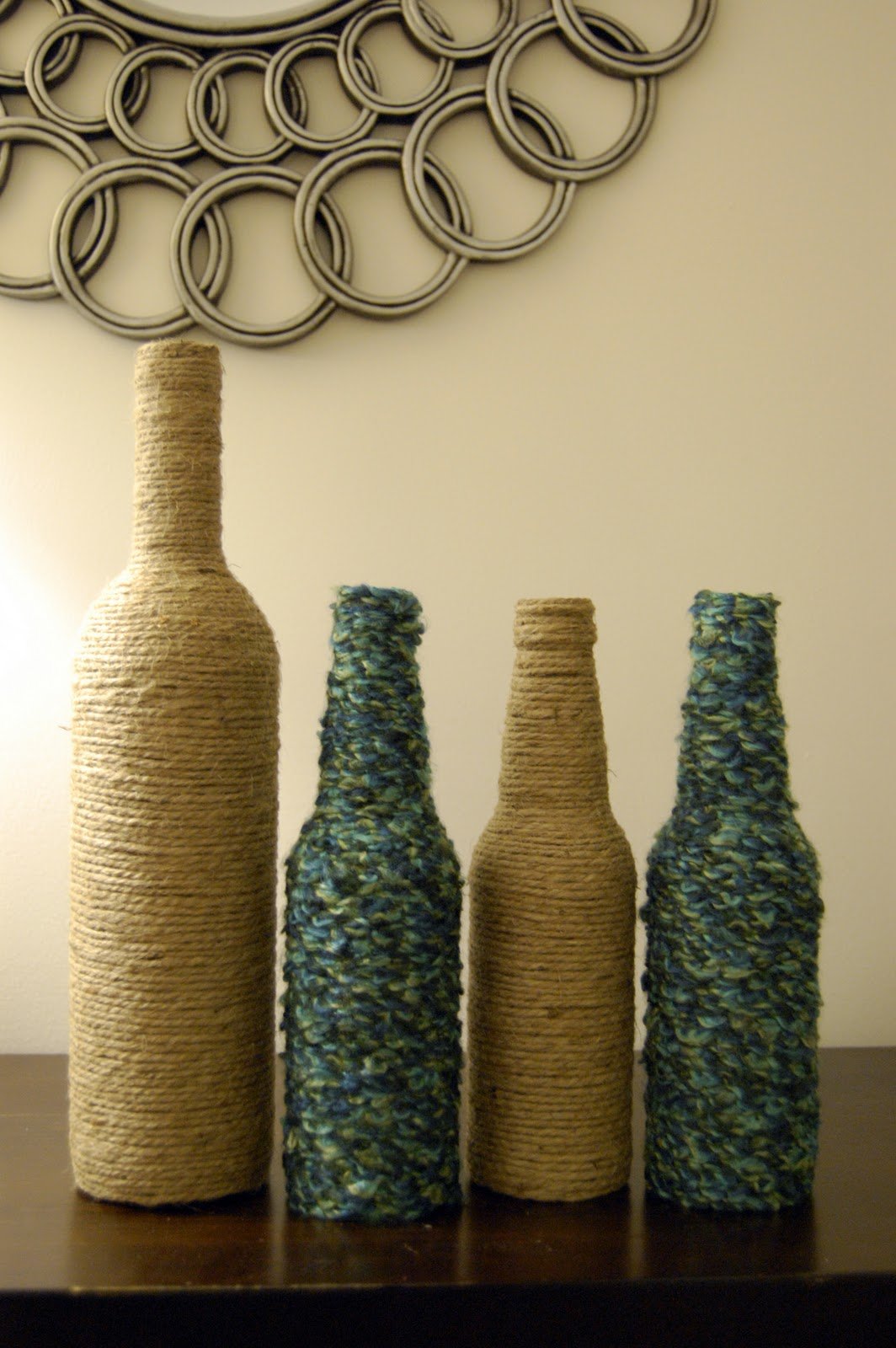 10. Candles
Just cut the beer bottles, add hot wax and a thread flick, and you are sorted. Who doesn't like coming back home to the smell of scented candles?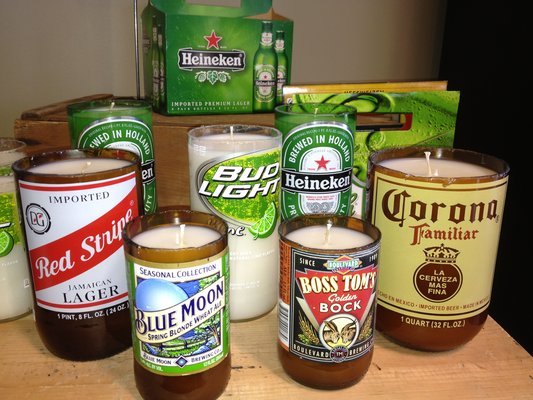 11. Cap candles
And if you want to save yourself from the effort of cutting glass bottles, you might as well use the bottle caps. They can be used to make small candles for one-time use.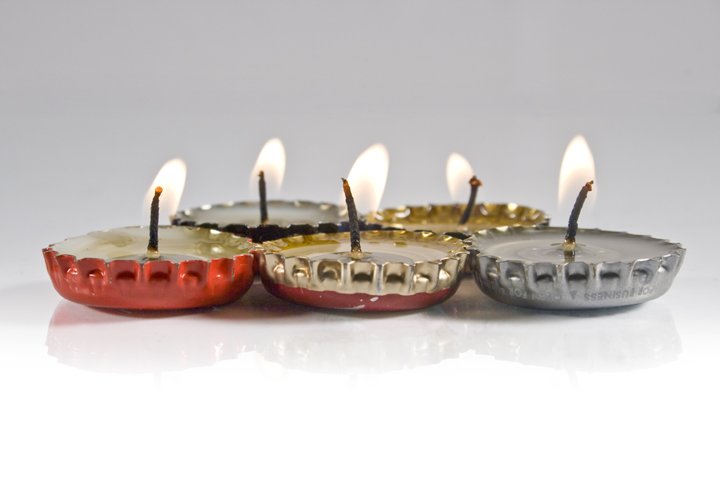 12. Lamps
Ditch the boring wooden lamp and make one from your favourite beer bottle. This way, you will have an original piece just by your bedside.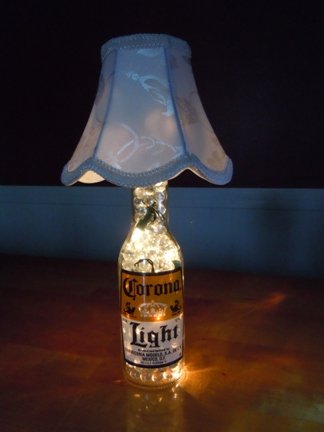 13. Wall decorations
Lighten up your room's boring wall by installing beer bottles in experimental patterns. There is surely an artist in you; let it out with this easy trick.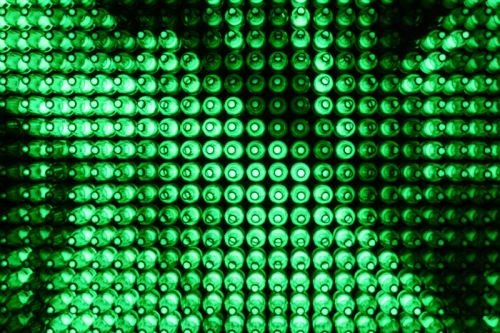 14. Chandeliers
To lighten up the house and your day, this is all you need. Insert light bulbs in beer bottles and arrange them in a chandelier setting. You are going to love this for sure!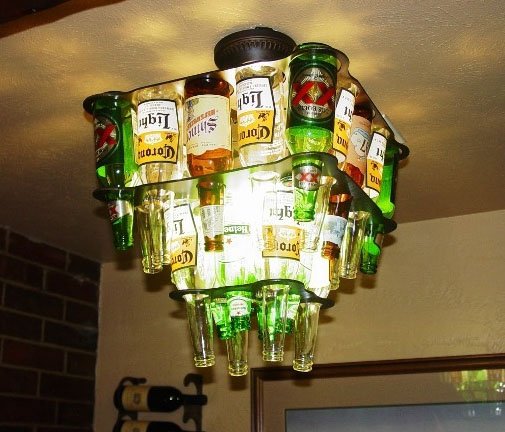 15. Cap wall art
And for the ones who are too lazy to work with beer bottle art, we recommend using caps. Make a huge collection of these caps (Don't let anybody throw them) and arrange them in a pattern of your choice by using glue!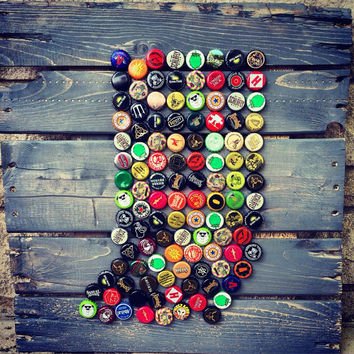 Beauty sure lies in the eye of the beer holder! 
Checkout –
Health Benefits Of Drinking Beer