It might be hard to believe now, but Indian television was once a happy place. Well, that was before the mindless saas-bahu sagas took over the idiot box and made it idiot in a literal sense. Indian TV shows like Sarabhai vs Sarabhai, are witness to an era when it was quality and not quantity that was emphasized upon.
Take for example these classic Hansa-Praful jokes from the evergreen show Khichdi that'll tickle your funny bone no matter what. Now that the series is about to return this April, we couldn't help but revisit some classic jokes from the series.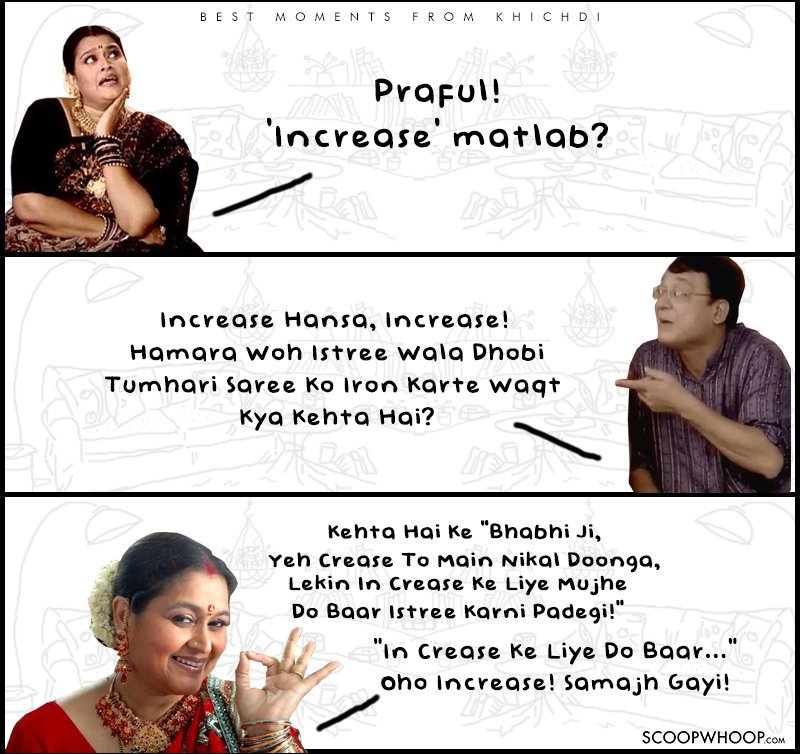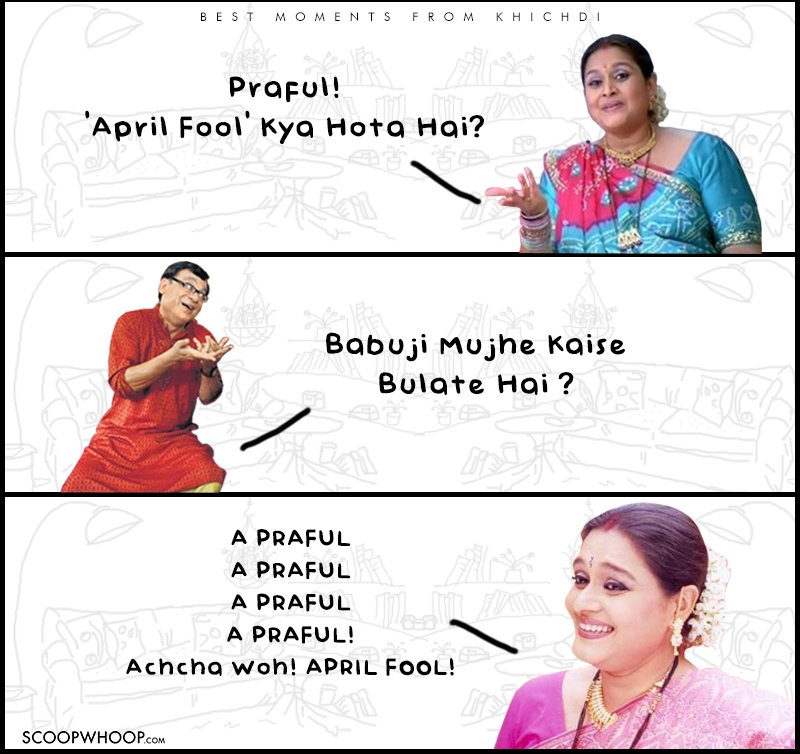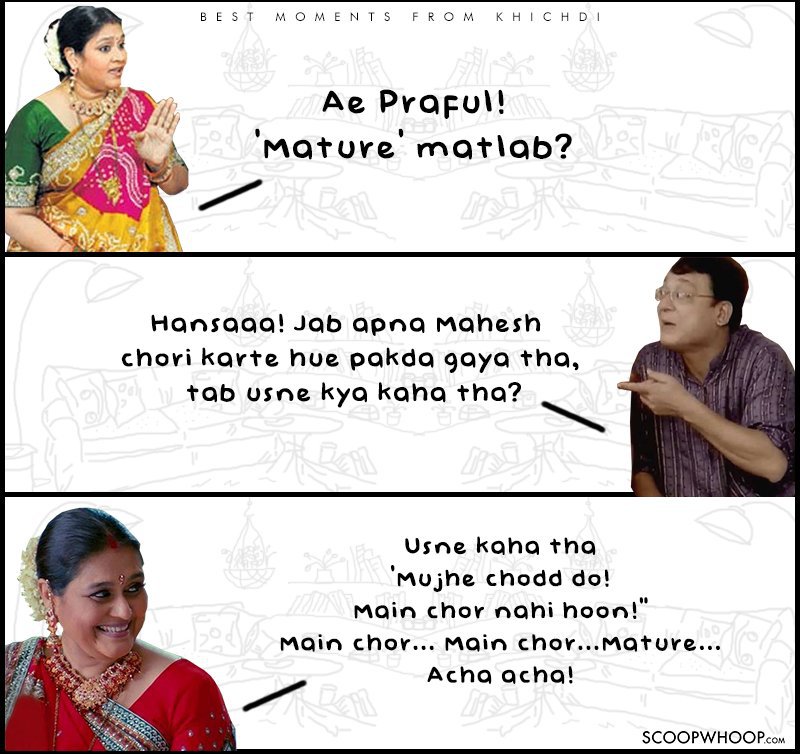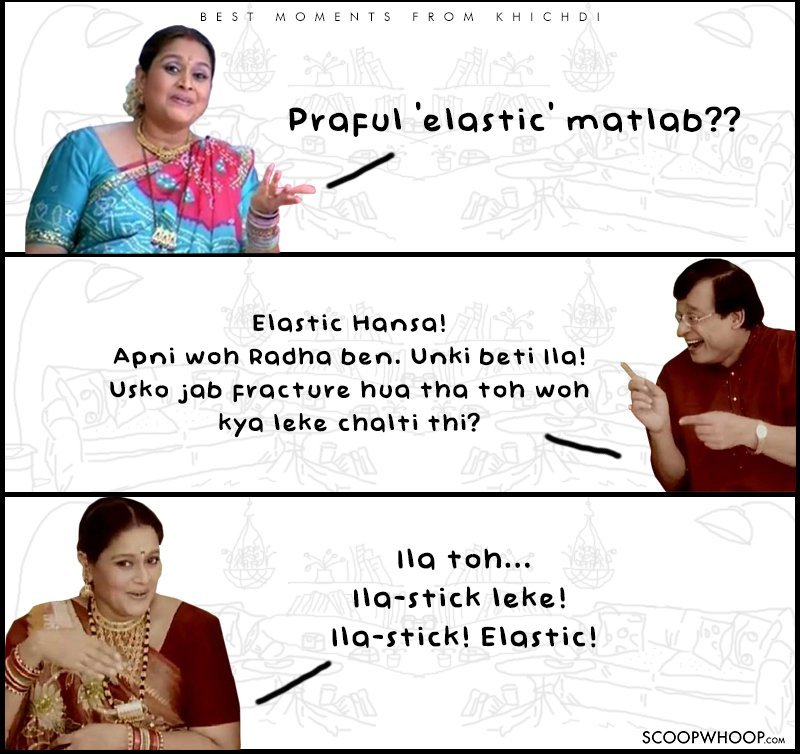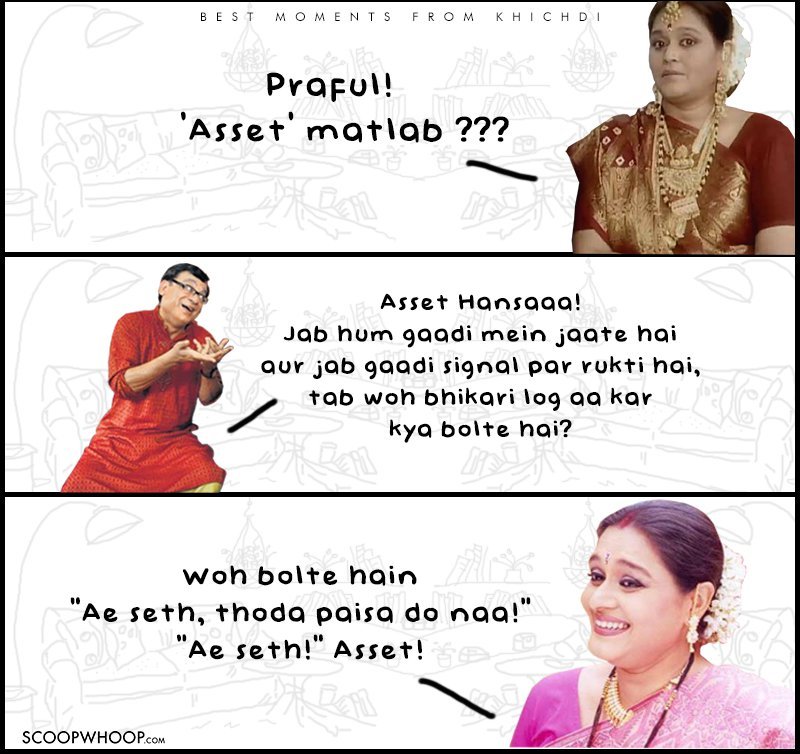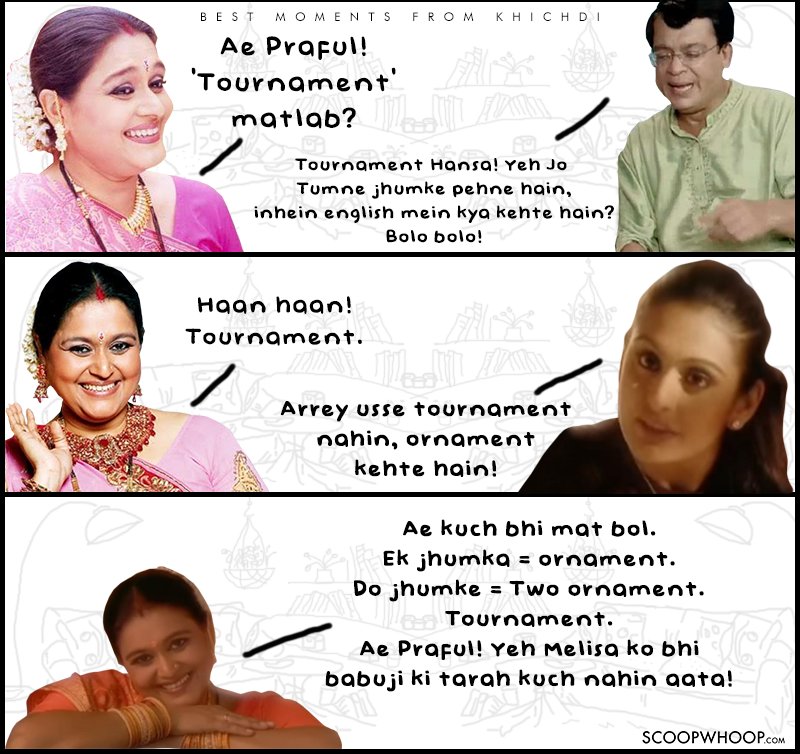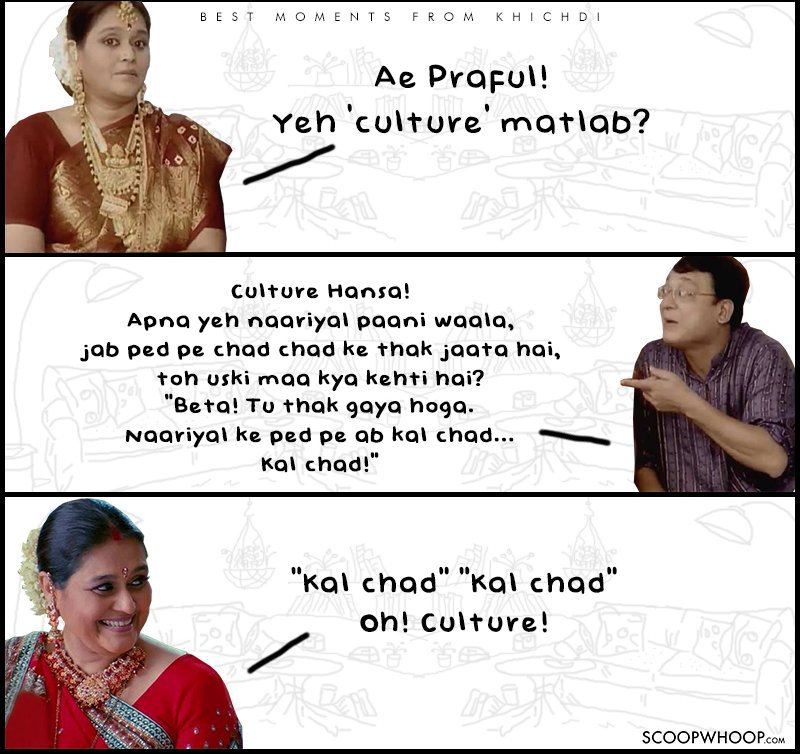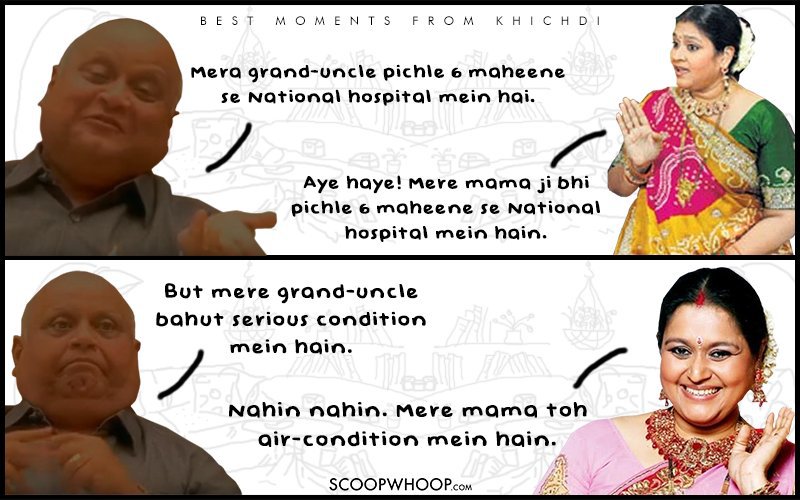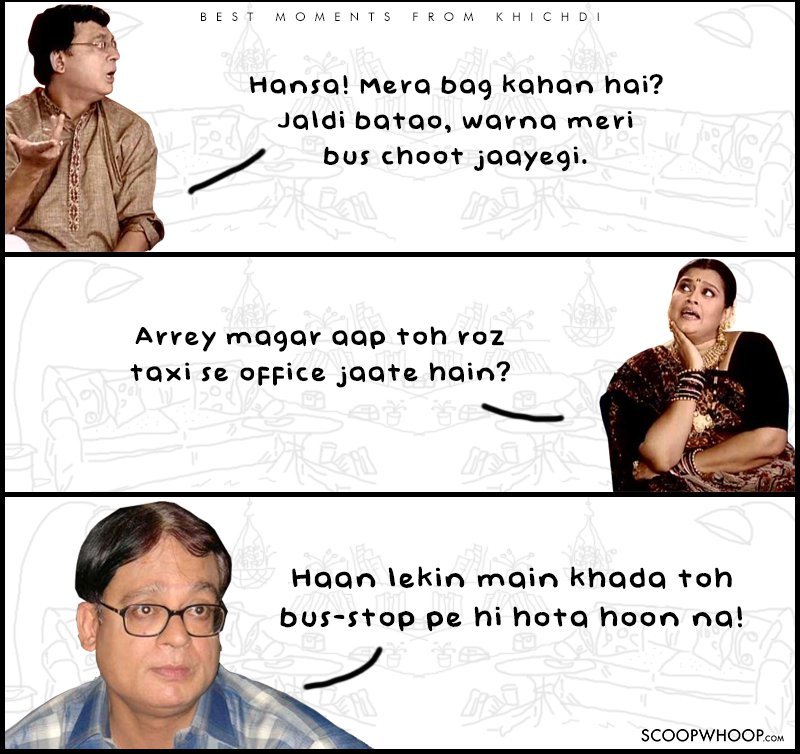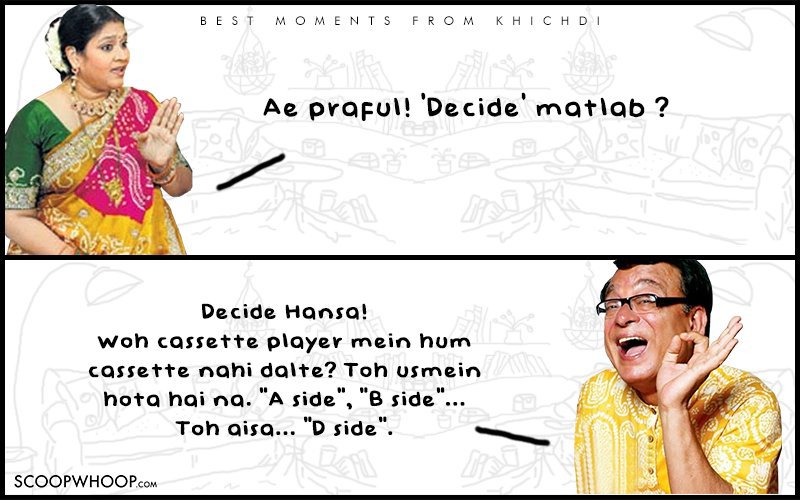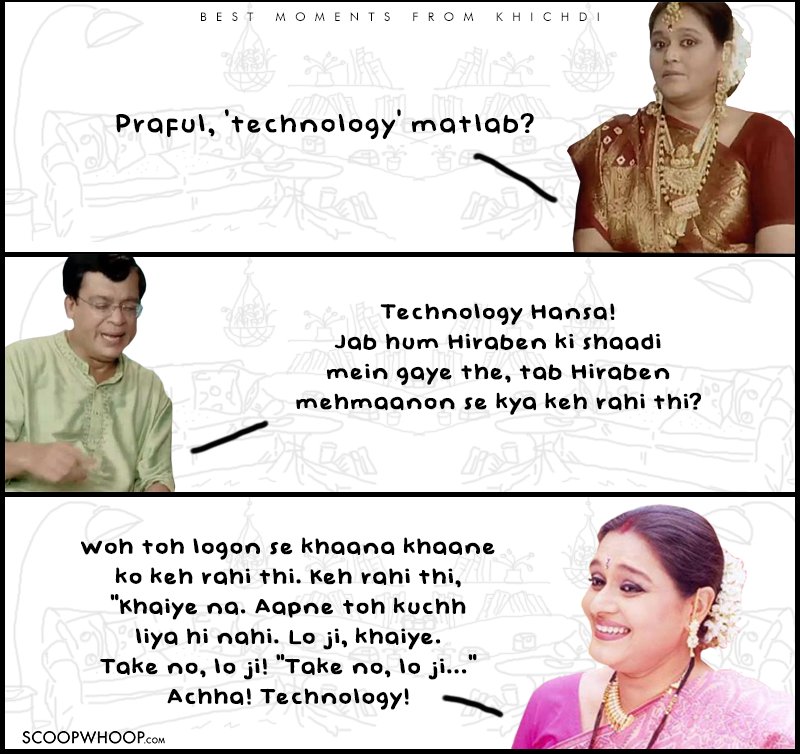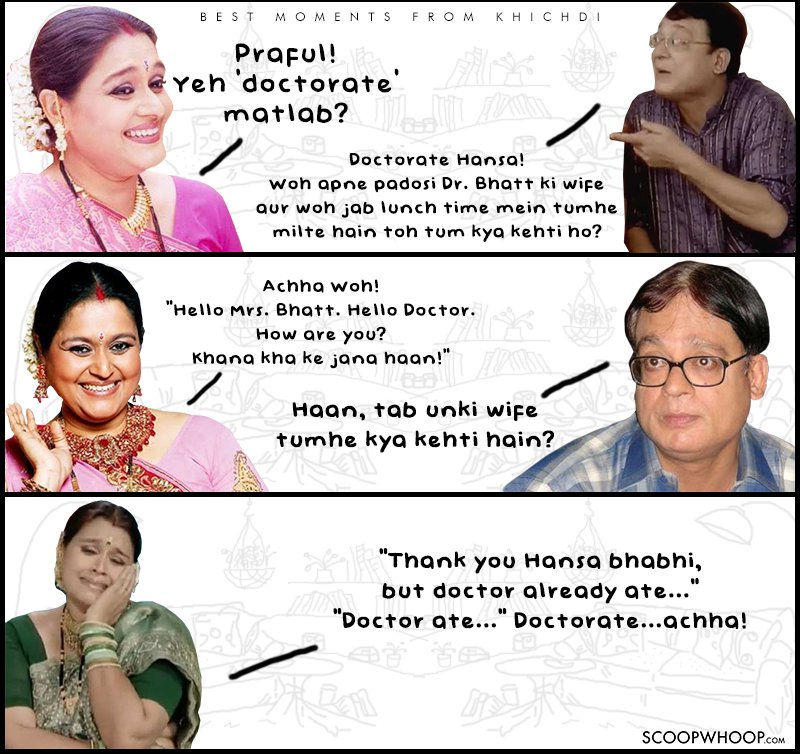 Can we have this awesome show back please? You can take Naagin and Sasural Simar Ka in return!
Awesome designs made by: Shruti Mathur