Celebrities love their toys. And this applies for the Indian celebs as well. With fame comes money and if you have it, why not flaunt it? Lots of Indian celebrities buy fancy cars and get them customized according to their style and specifications.  So here's a set of 10 famous Indians with immense love for their machines. From the Maruti Suzuki Gypsy to the Nissan GT-R, we have it all in India.
1. Gul Panag and her SUVs
The former Miss Universe contestant has a unique choice of automobiles. From a Royal Enfield to a Reva E20. But her top favourite is the custom-built Mahindra Scorpio Getaway. It even has a roof top tent and chemical toilet amongst many other things. She drove this as a part of the Discovery Channel's "Off Road with Gul Panag" programme.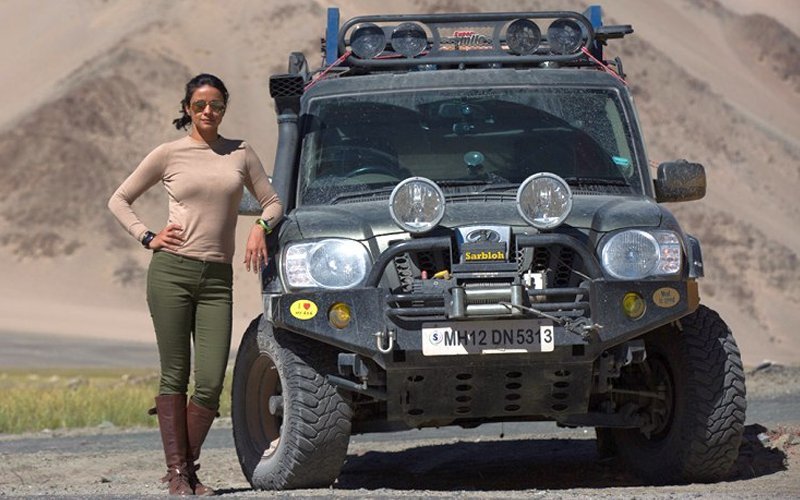 2. John Abraham and his Maruti Suzukii Gypsy
The world is aware of John's love for automobiles. From a Yamaha R1 to an Audi Q7, he has them all. Out of all the monstrous beauties, the one that is his favourite is the Maruti Suzuki Gypsy. An iconic rally car, this one has been his childhood crush.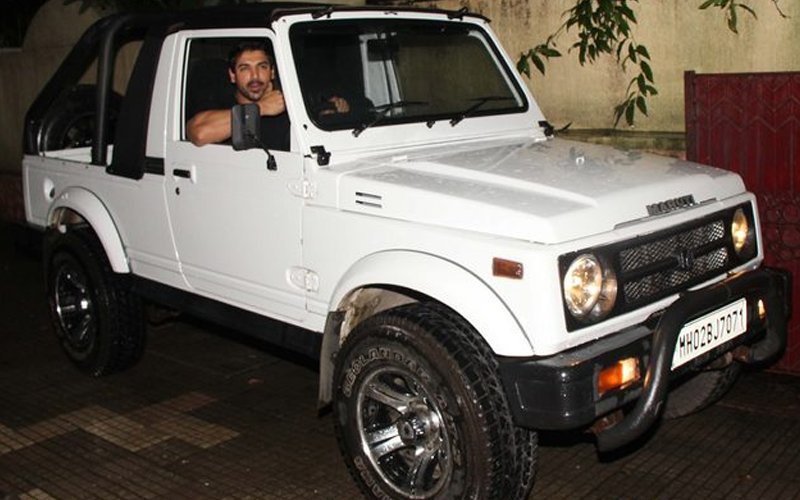 3. M.S. Dhoni and GMC Sierra
The Captain Cool of Indian cricket has a never-ending love for his mean machines. He owns bikes and cars of brands which are not just lesser known in India but also quite relatable to Dhoni's image. His prized possessions being the Confederate Hellcat x132 which he rode all the way from Jaipur to Delhi after a match while the rest of the team took a flight. His most unique vehicle is the GMC Sierra, a pick-up truck from the american market which is basically power and road presence like nothing else.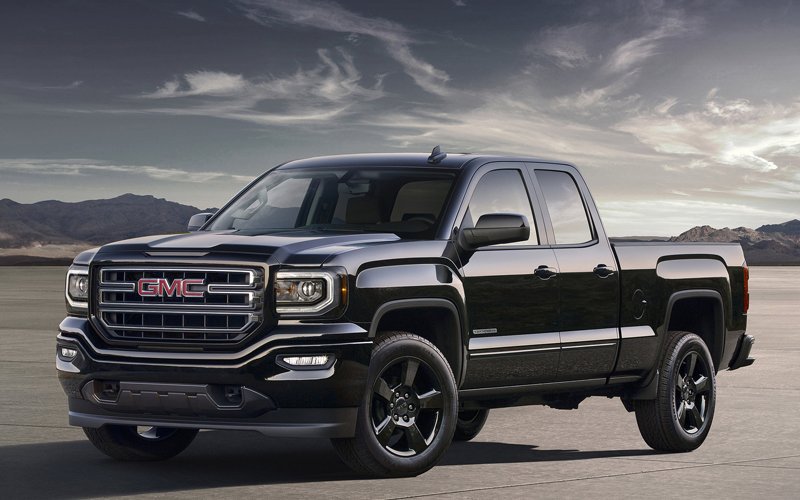 4. Gautam Singhania and BMW E92
In sync with Raymond's tagline, The Complete Man and his love for cars is no secret. Beyond all the corporate suits, he has a completely different side of being a racer and also owns the Supercar club called Parx Supercar Club. His garage is home to a lot of cars like the Lotus Elise, Nissan GT-R to name a few. But out of them all, he is seen around on the tracks drag racing in his BMW E92.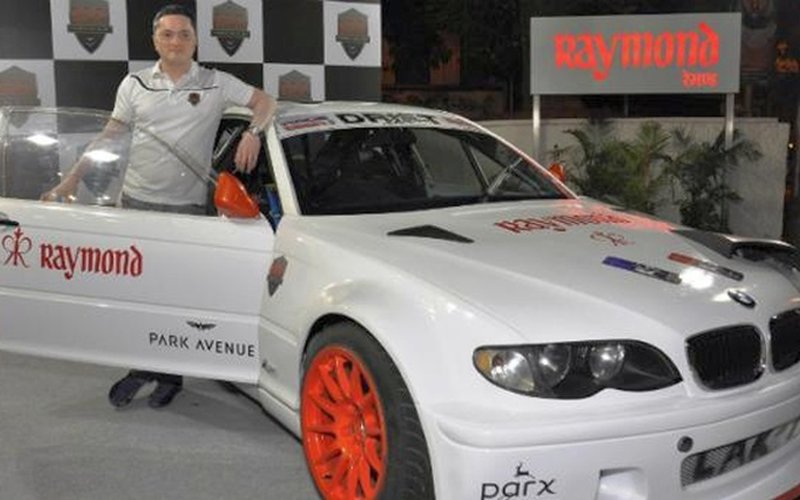 5. Aamir Khan and the Merc S600
Being the perfectionist that he is, Aamir Khan has turned his Merc into a bomb proof car which made his pocket lighter by around Rs 10 crores. This was mainly because of the death threats he received after 'Satyamev Jayate'. He is the third Indian after the Prime Minister and Mukesh Ambani to have a bomb proof car.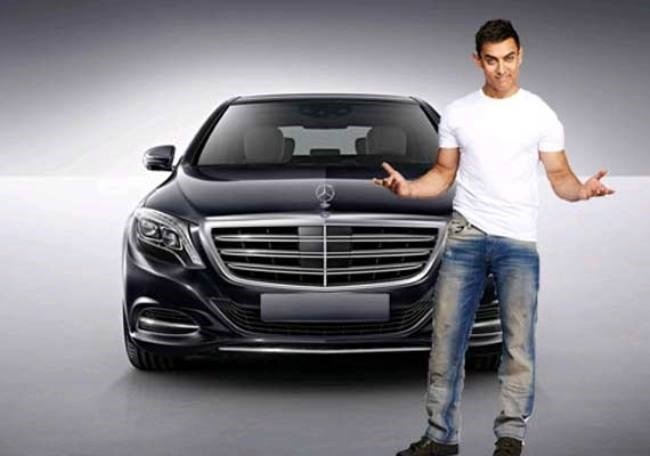 6. Sachin Tendulkar and the BMW 7 Series
The Master Blaster likes his cars to be the best just like him. His love for BMW is fairly visible. He is also the brand ambassador of the brand and one of the first owners of the BMW i8 in India. He traded his Ferrari for a Nissan GT-R which clearly shows his immense knowledge and love for cars. He owns a custom-built BMW 7 Series which has his signature even on the seats which have been designed according to his preferences.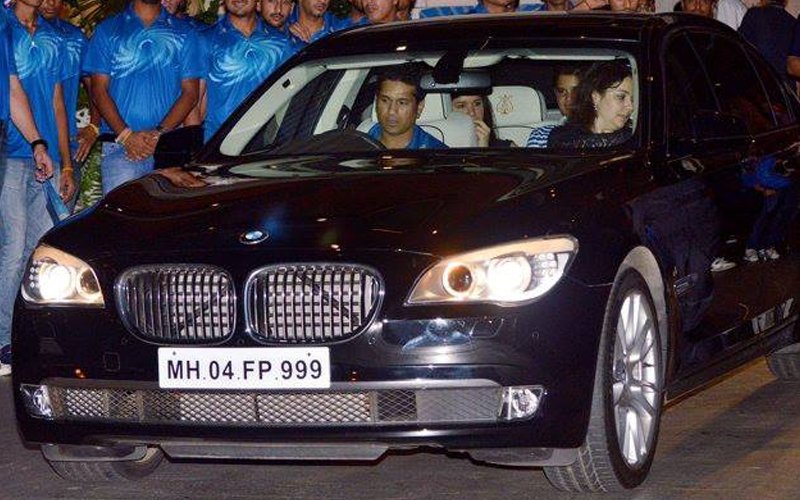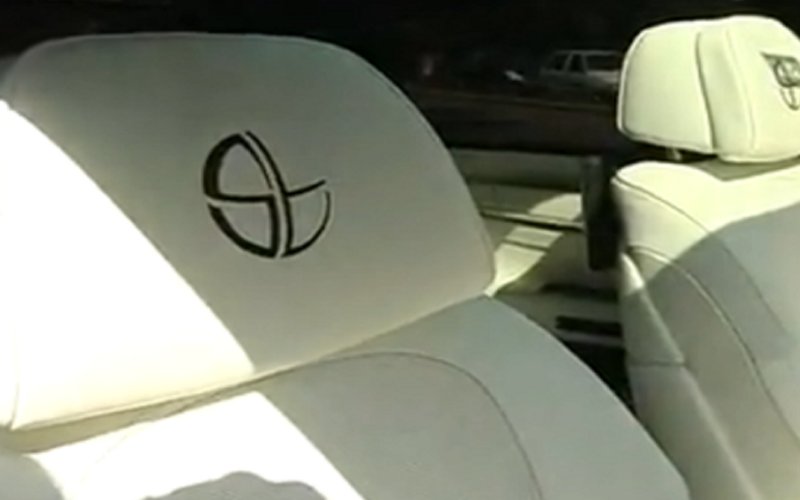 7. Ranbir Kapoor and the Mercedes G 63 AMG
The chocolate boy's life is like an open book to the world. From his choice of registration number on his cars to his exclusive choice of rides is mind blowing. He drives a Mercedes G63 AMG which is personal favourite of mine, making this man an automatic choice in this list.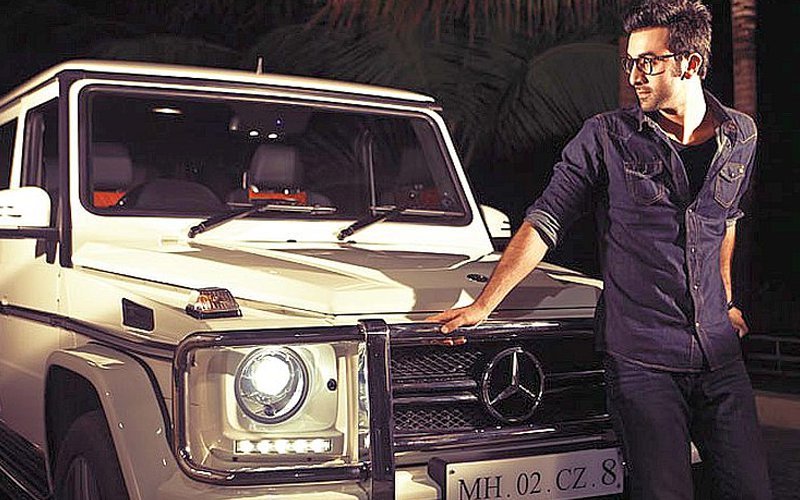 8. Abhishek Bachchan and Audi A8L 4.2L
The Junior Bachchan, along with his father, owns a fleet of luxury cars which includes the Rolls Royce Phantom and the Bentley Continental GT among others. Abhishek was the first one to get his hands on the Audi A8L 4.2, customised exclusively for him. It has a bold shade of red all through the seating, the control panel and the steering wheel with automated massaging seats in the rear to cruise through Mumbai traffic in sheer comfort.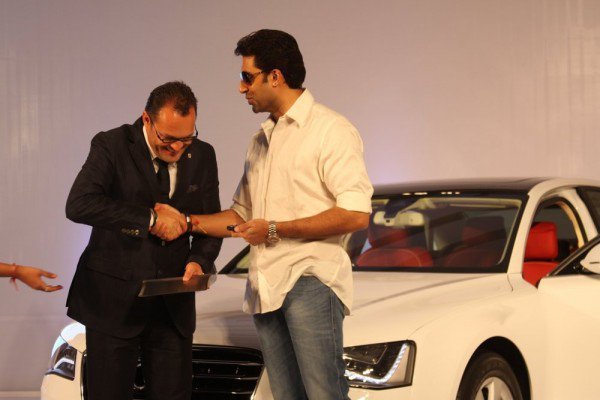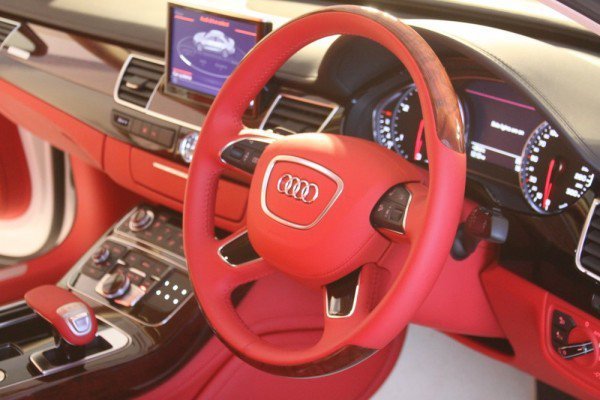 9. Imran Khan and his Ferrari California
The proud feminist and well known actor owns a couple of cars but his prized possession is his custom–made Ferrari California which he bought in 2014. In an interview with TOI, Imran Khan was quoted saying, "I was 11 when I received my first toy Ferrari. It was F-430. I fell in love with it and ever since I've always wanted to own a real one. I don't know about the date when it will be delivered to me but I have booked a Red & black one. It's a sports performance package, where I have asked for a few changes. The machine is modified; seat covers as per my taste."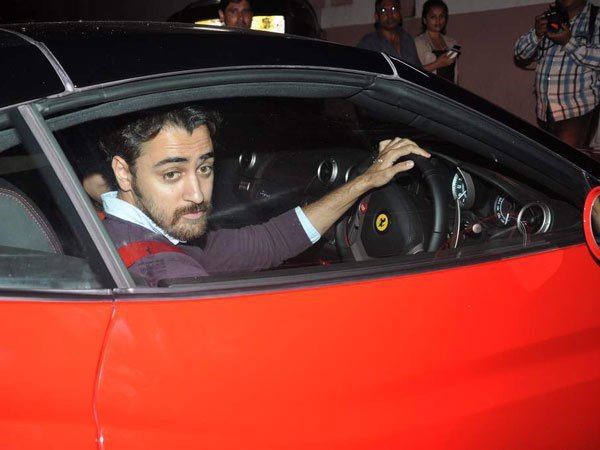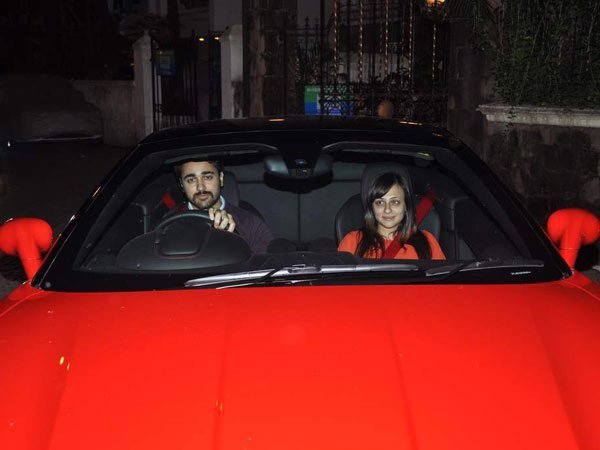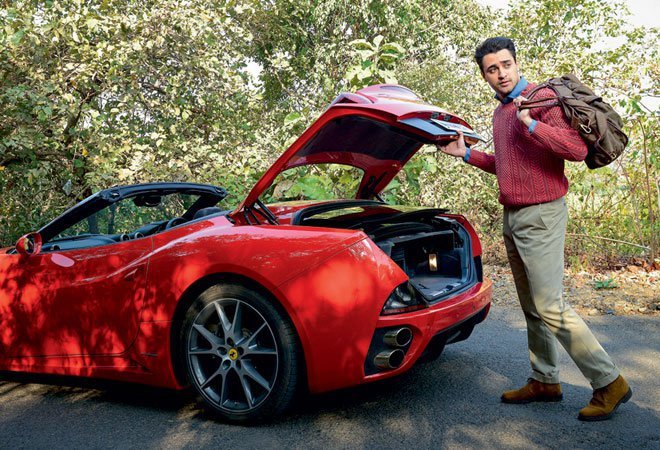 10. Shahid Kapoor and Jaguar XKR-S
Shahid's love for JLR is quite evident and along with the Porsche Cayyene and many others, the Jaguar XKR-S which is the supercharged version of the XK coupe is his favourite. It is powered by a 5.0 litre V8 Supercharged petrol engine, pumping out a monstrous 550 bhp and is capable of achieving a top speed of 300kmph while 0-100kmph comes in almost 4 seconds.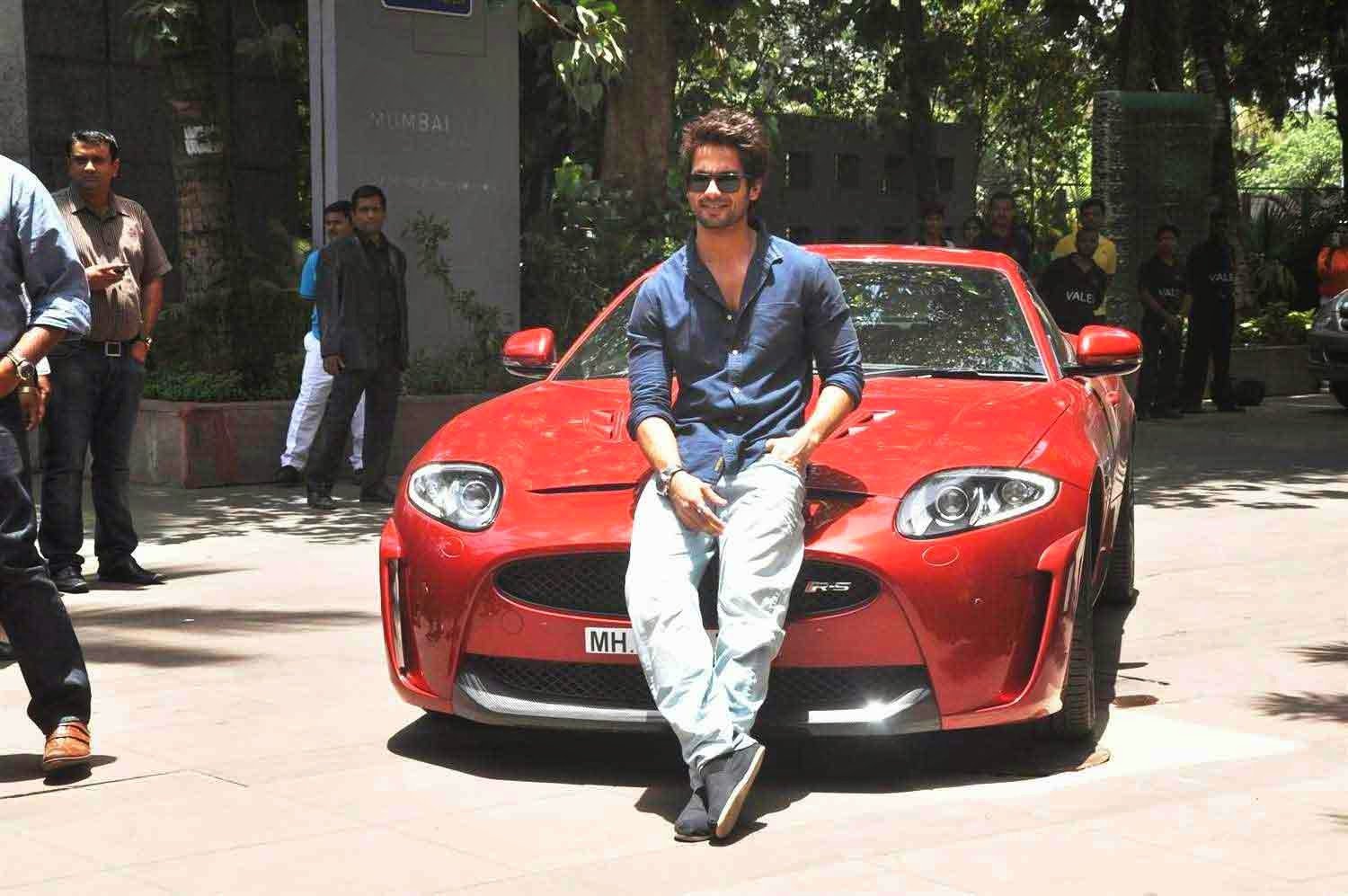 Okay then, I'm going to take my Renault Duster for a spin now.