Body art is an amazing form of self-expression. You can speak your mind, and wear it like a badge of honor. But, mind you some people who don't think it through also make a mess of it. They become a part of your identity.
It's also been one of style quotients for many celebrities. Tattoos can look undeniably cool, and some of our favorite celebrities wear it as an accessory. We list the 20 best ones:
1. Adele
Just like her no-frills performances, Adele got a simple initial of her name in a beautiful font.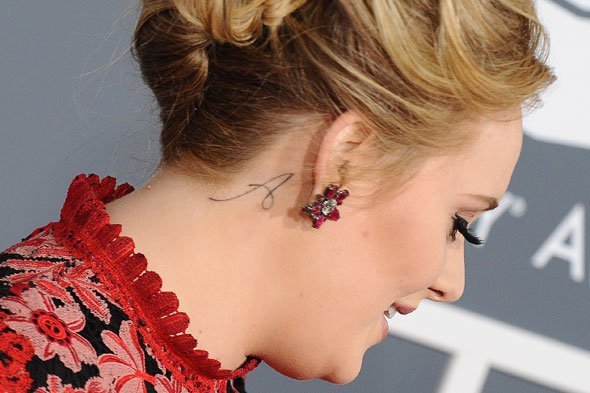 Source: Taddlr
2. Selena Gomez
The popstar got this beautiful tattoo in Arabic which roughly translates to 'love yourself first'.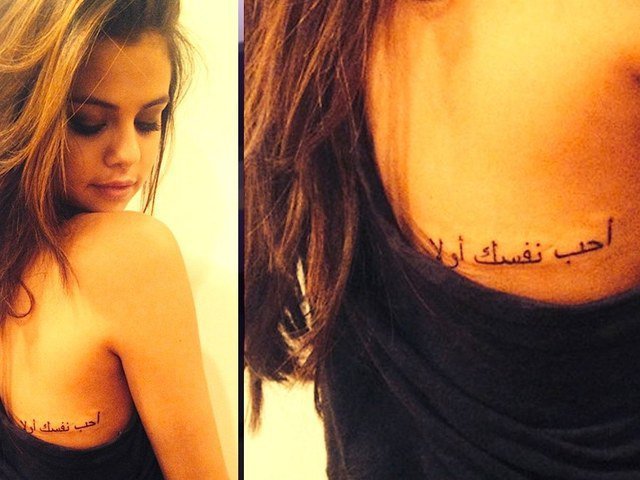 Source: listtv
3. Rihanna
The music sensation got this beautiful tattoo of a hybrid of this Egyptian queen with wings just below her breasts.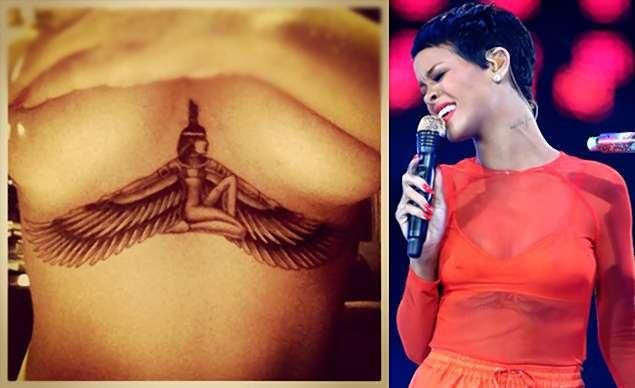 Source: nydailynews
4. Lana Del Rey
Among her various tattoos, her most beautiful ones are the nuggets of wisdom imprinted on her wrists.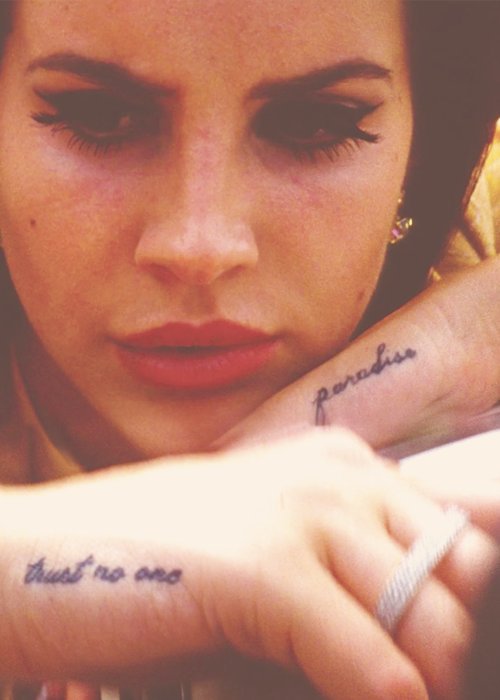 Source: Mirror
5. Stan Wawrinka
Stan got these wise words by Samuel Beckett imprinted on his arm and that helped him win his first grand slam in 2014.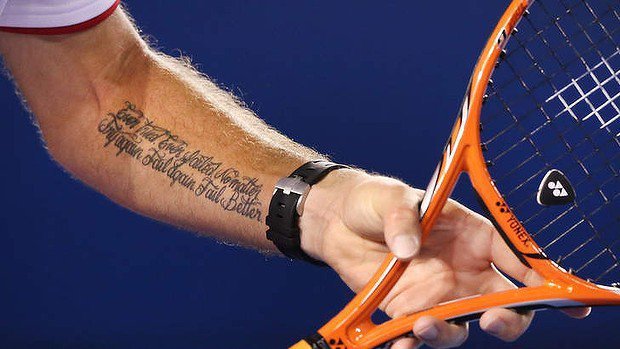 Source: Guardian
6. Angelina Jolie
A tattoo aficionado, Jolie got the coordinates of all her children's adoption centres imprinted on her arm.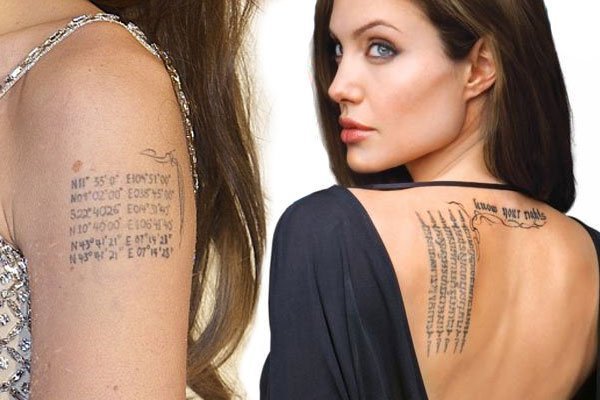 Source: alteredidentity
7. Scarlett Johansson
'Black Widow' got this beautiful bracelet drawn on her wrist, she wouldn't need accessories after this.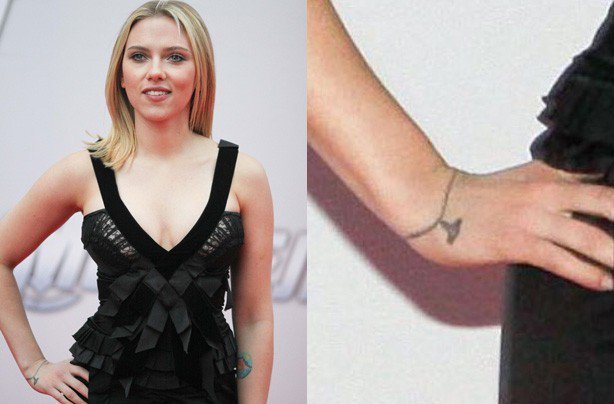 Source: hotwallpaperz
8. Adam Levine
Adam Levine is a tattoo addict, he loves the pain of the needle and which is why he's covered.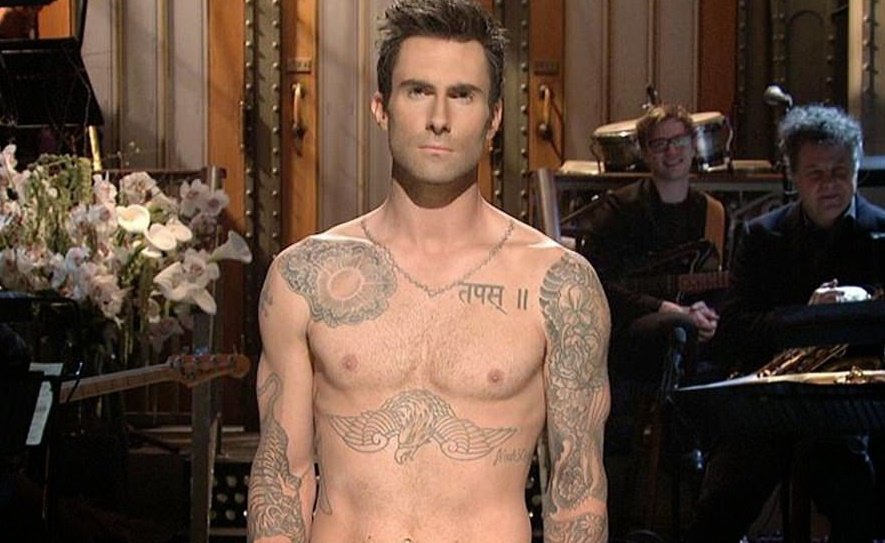 Source: Blogspot
9. David Beckham
The football star is fond of the needle as well, as he got names of his sons, tributes to Christianity all over his body.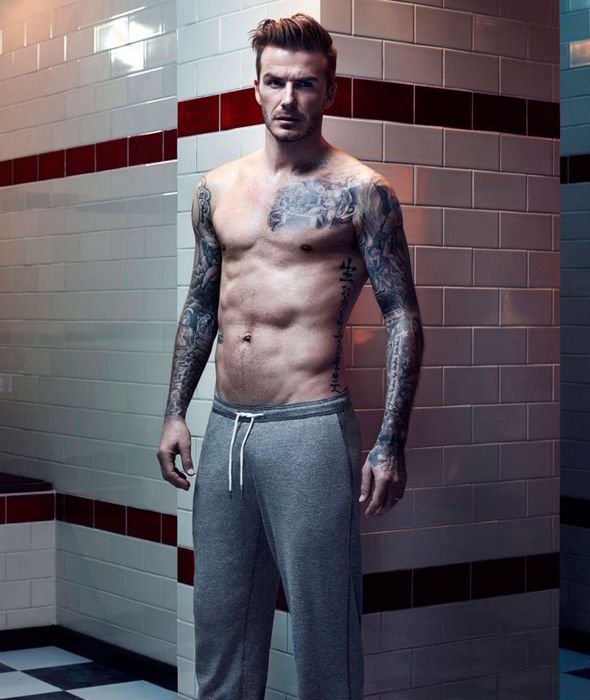 Source: Express
10. Brad Pitt
The human outline on Brad Pitt's left forearm depicts Europe's oldest mummy, Otzi. Otzi was found in an Italian glacier in 1991.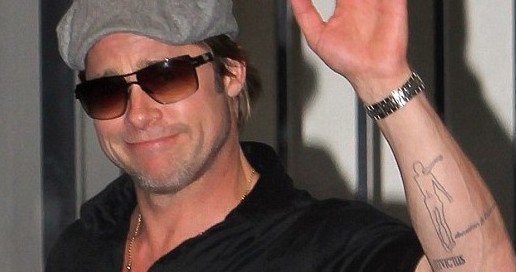 Source: therichest
11. Saif Ali Khan
Nawab Pataudi's tribute to his lady love in classic devanagari is worthy of applause.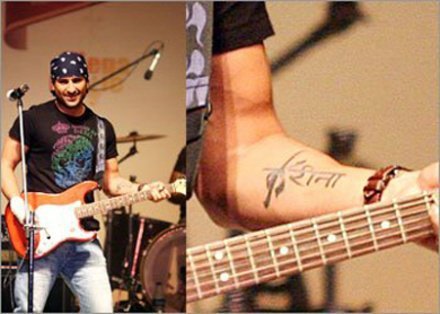 Source: apunkachoice
12. Arjun Rampal
Rampal matches his fierce intensity on screen with tattoos of his daughter's name on his left arm and a beautiful design on his right.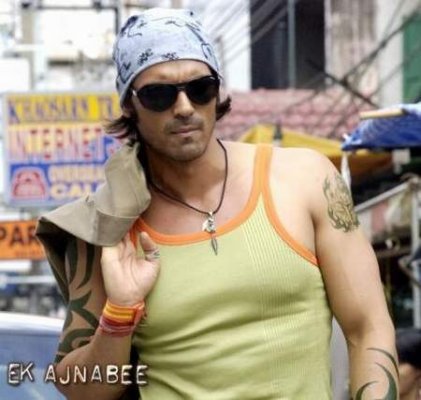 Source: fimho
13. Priyanka Chopra
Piggy Chops gave this tribute to her late father, after his passing. Left us with tears in our eyes!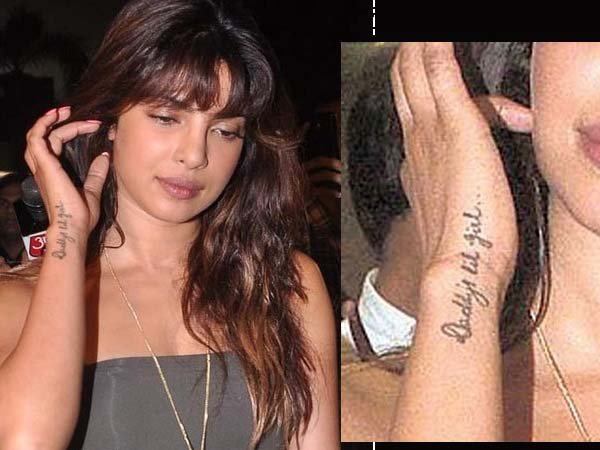 Source: filmibeat
14. Manny Pacquaio
The Filipino boxer has the tattoo resembling a meteor on his left arm, a warning to his opponents of what they should expect in fights maybe?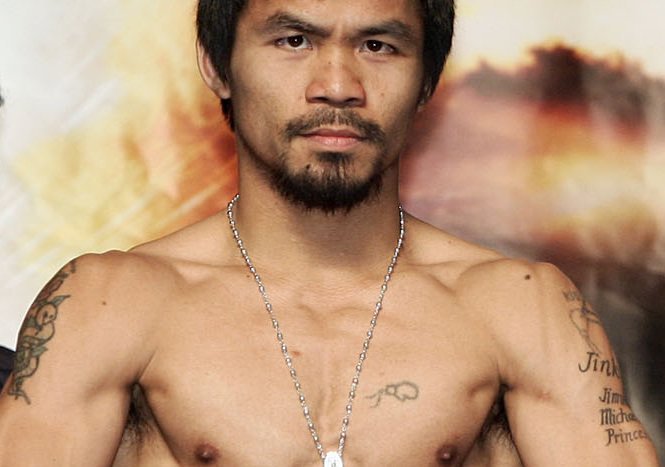 Source: sicktattoos
15. Imran Khan
Imran Khan got this tattoo at a young age, and describes the procedure as the most painful thing to have endured.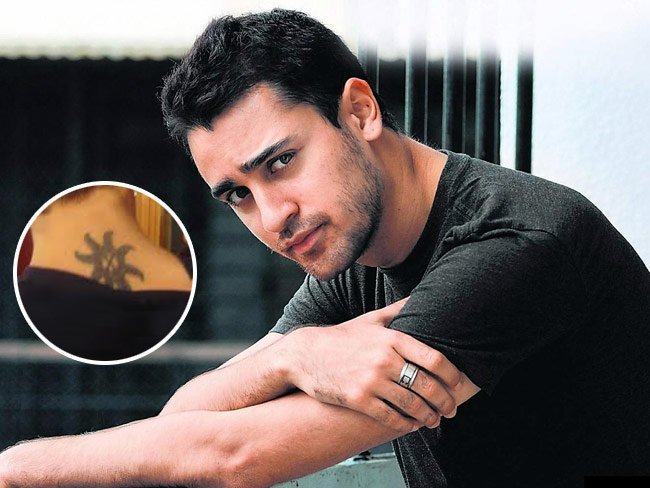 Source: India Today
16. Hrithik Roshan
Once in marital bliss, Superhero Roshan got matching tattoos with wife Suzanne!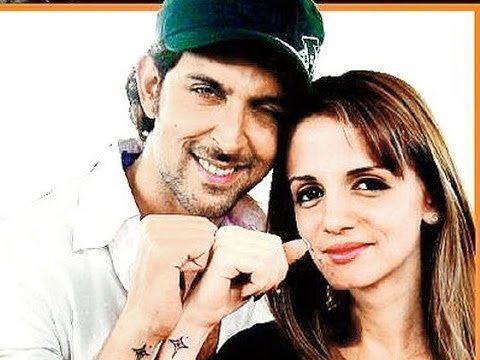 Source: Youtube
17. Sanjay Dutt
The rockstar of Bollywood has Lord Shiva imprinted on both his arms, with fascinating detail.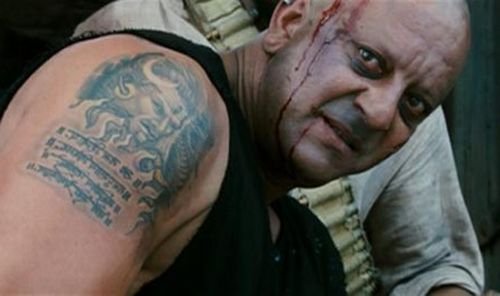 Source: Indiavision
18. Sushmita Sen
The former Miss Universe got her 7th tattoo in the form of having 'God' written on her right wrist in Hebrew.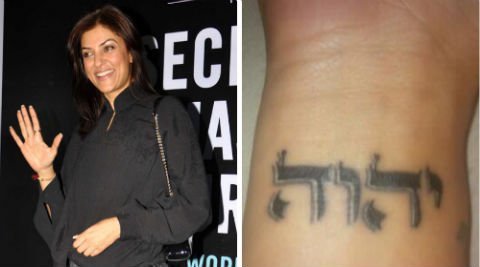 Source: IndianExpress
19. Dwayne Johnson
Former WWE star and actor Dwayne 'The Rock' Johnson has entire Samoan clan imprinted on his left shoulder and chest.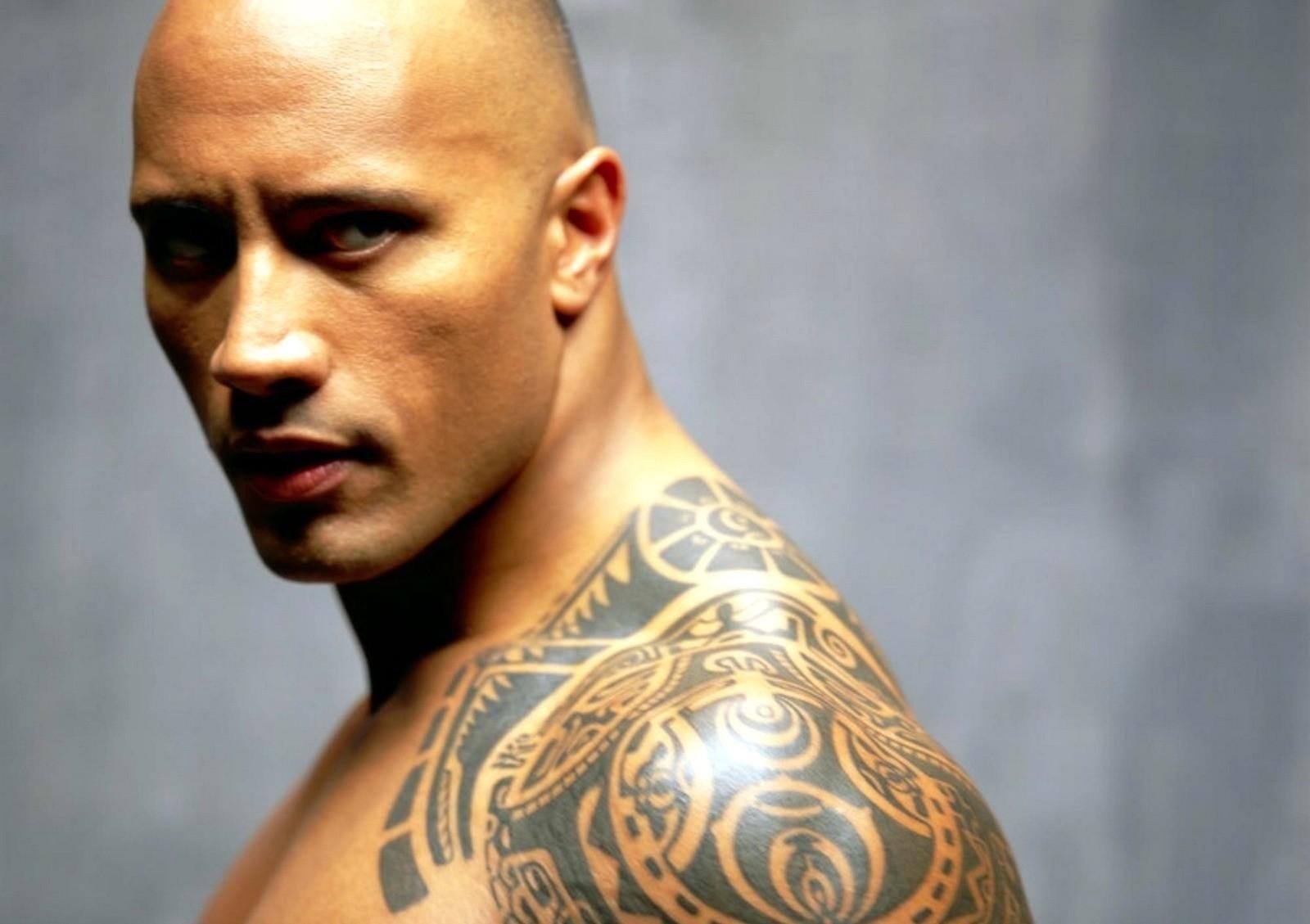 Source: downloadwallpaperhd
20. Kangana Ranaut
The actress got this hybrid of a serpent and a bird drawn on the nape of her neck, which looks beautiful and intricate at the same time.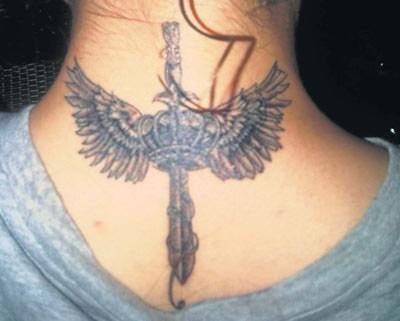 Source: Mtv India
So cool, aren't they?