In association with
Amazon Minitv
The internet has been buzzing after binge-watching the third instalment of Aisha Ahmed and Yashaswini Dayama's super-relatable show 'Adulting,' that's streaming exclusively on Amazon miniTV!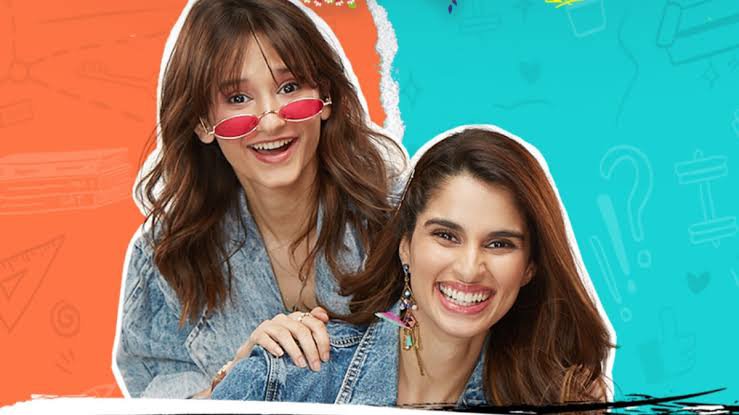 And with the series having been given so much love, the BFFs decided to join YouTuber, Suhani Shah in one of her iconic live streams where they interacted with, and showered their love on the fans of the show. The trio played games, chatted, and gave away Amazon vouchers to the live audience.
Amidst a ton of laughter and fun, there were definitely some moments that became the highlight of the hour and a half stream. Here are 5 of them!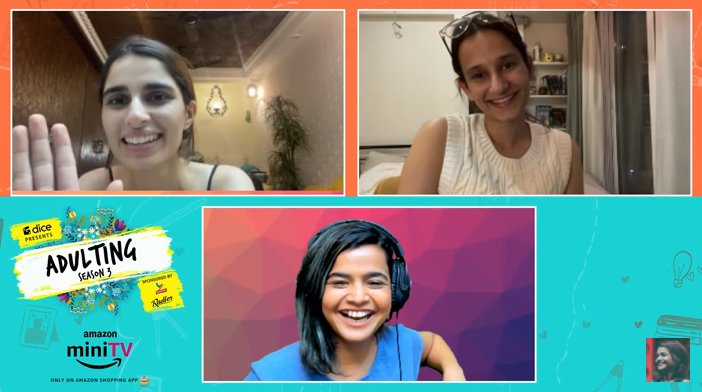 1. Aisha Ahmed's puppy story. 
Aisha taught us that, if you ever want to play two truths and a lie, throw in an adorable puppy story and everyone will melt (and lose). That's exactly what the actor did when the trio played their first game during the live stream. 
2. Yashaswini being adorable as always. 
From the time Yashaswini became popular the one word that's always been associated with her is "adorable." The actor, who could not be closer to her character Ray, always manages to win our hearts. If we were to pick one particular moment from the stream, it would definitely be when Yashaswini tried counting backwards and messed up! You have to watch it to believe it.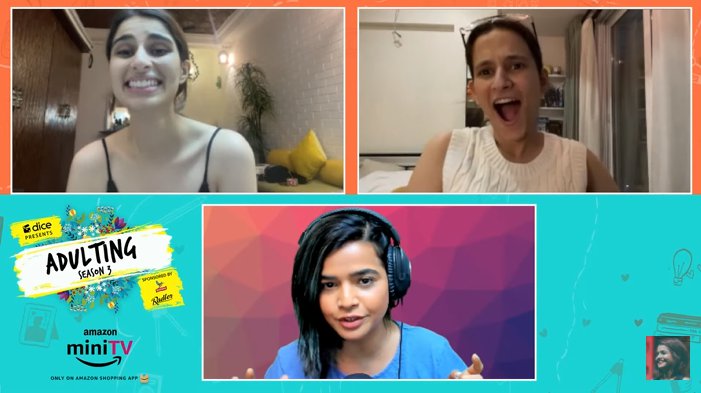 3. Aisha's mind not picking up any social cues. 
If there were to be bloopers for the live stream, Aisha Ahmed would feature in 99% of them! She kept messing up in the most wholesome manner possible. Lucky for her, whenever she did, "Cutie Aisha" flooded the chatbox to cover up her blunders. 
4. The BFFs and their "generosity."
Aisha and Yashaswini proved how much they loved their fans by constantly showering them with Amazon vouchers and increasing the price limit. It was pretty clear that if they had all the money in the world, they'd give it to the people who got the questions right.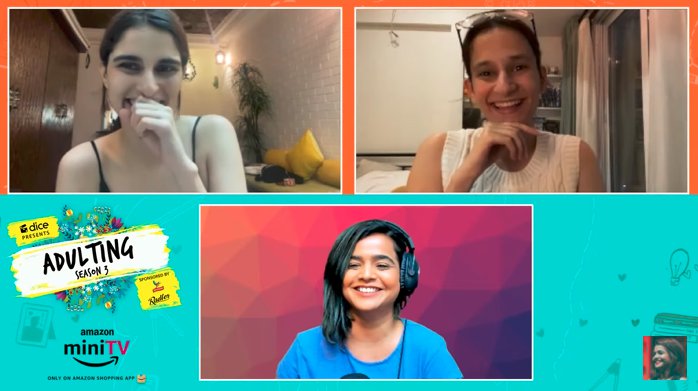 5. The magic trick by Suhani that left the BFFs stunned. 
One of the defining moments of the stream was when Suhani Shah performed her magic trick on Aisha and Yashaswini, leaving the two of them completely stunned about how the YouTuber got into their minds! Again, you've got to watch it to believe it. 
So, my fellow "adults" if you haven't already, don't forget to check out the live stream down below. And, for now, Android users can binge-watch the show on Amazon miniTV. IOS users are asked to kindly sit tight for a bit, or beg their friends for their Androids. Oh, how the tables have turned. *evil laugh.* 
Happy streaming from Nikkhat, Ray, and Freddy!