Bollywood hasn't always been upfront about sex. From making flowers pollinate to zooming into two people aggressively holding hands, Hindi movies have shied away from the topic for the longest time. However, there are a few scenes that stand out, for being sexist or just plain stupid. Here are our top picks:
Hum Dil De Chuke Sanam
Talk about being dramatic! When Nandini's mom asked her if she'd had sex with Sameer, she straight up went Carrie and started yelling usne meri aatma ko chhua hai. This was one awkward scene to watch with my parents.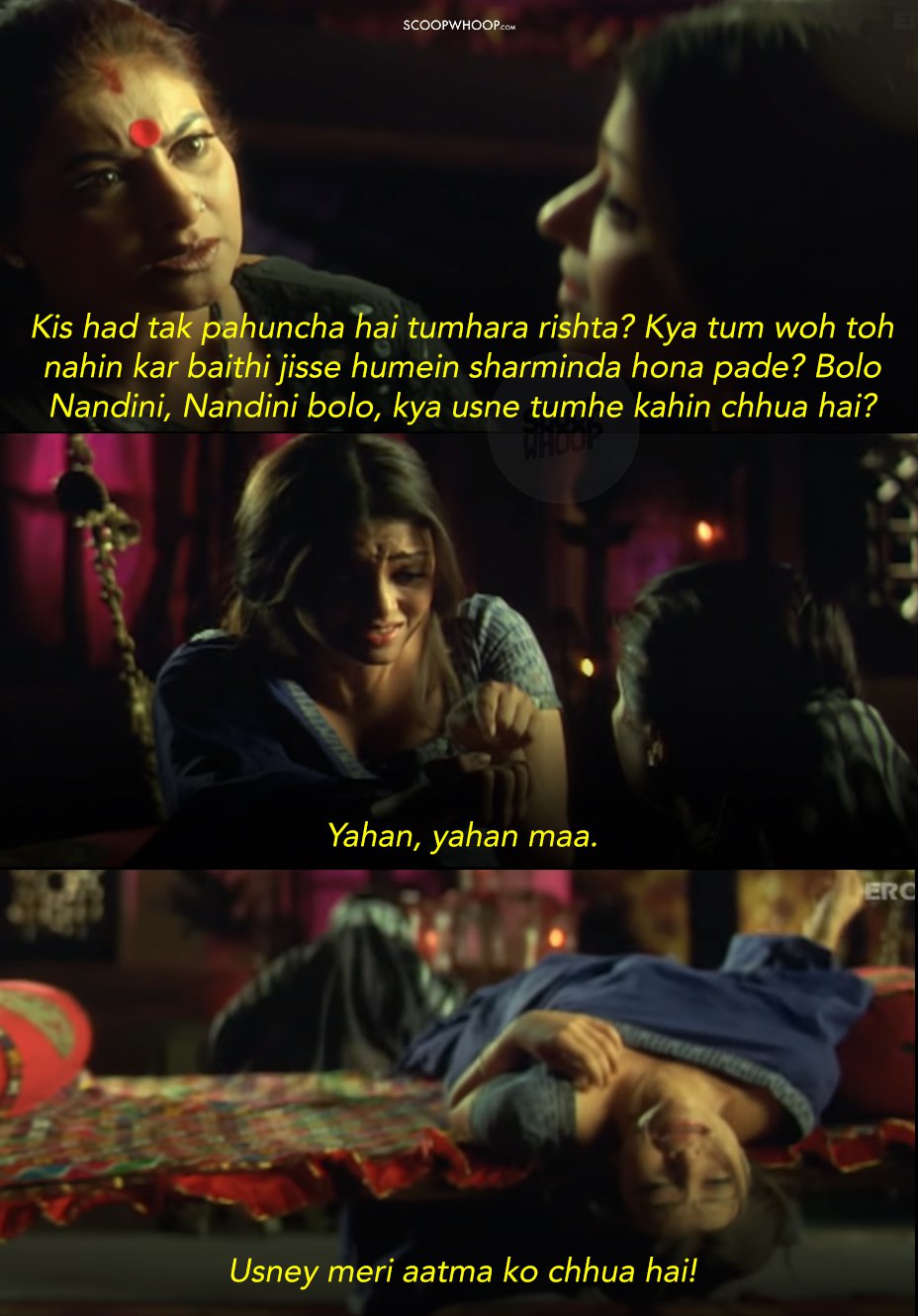 Main Prem Ki Diwani Hoon
The iconic dialogue, toh phir problem kya hai? stems from this scene! Sanjana's mother asking her if she's had sex with the 'fake' Prem and then yelling out, toh phir problem kya hai? when she denies it, is hands down one of the most cringe-y scenes in Bollywood.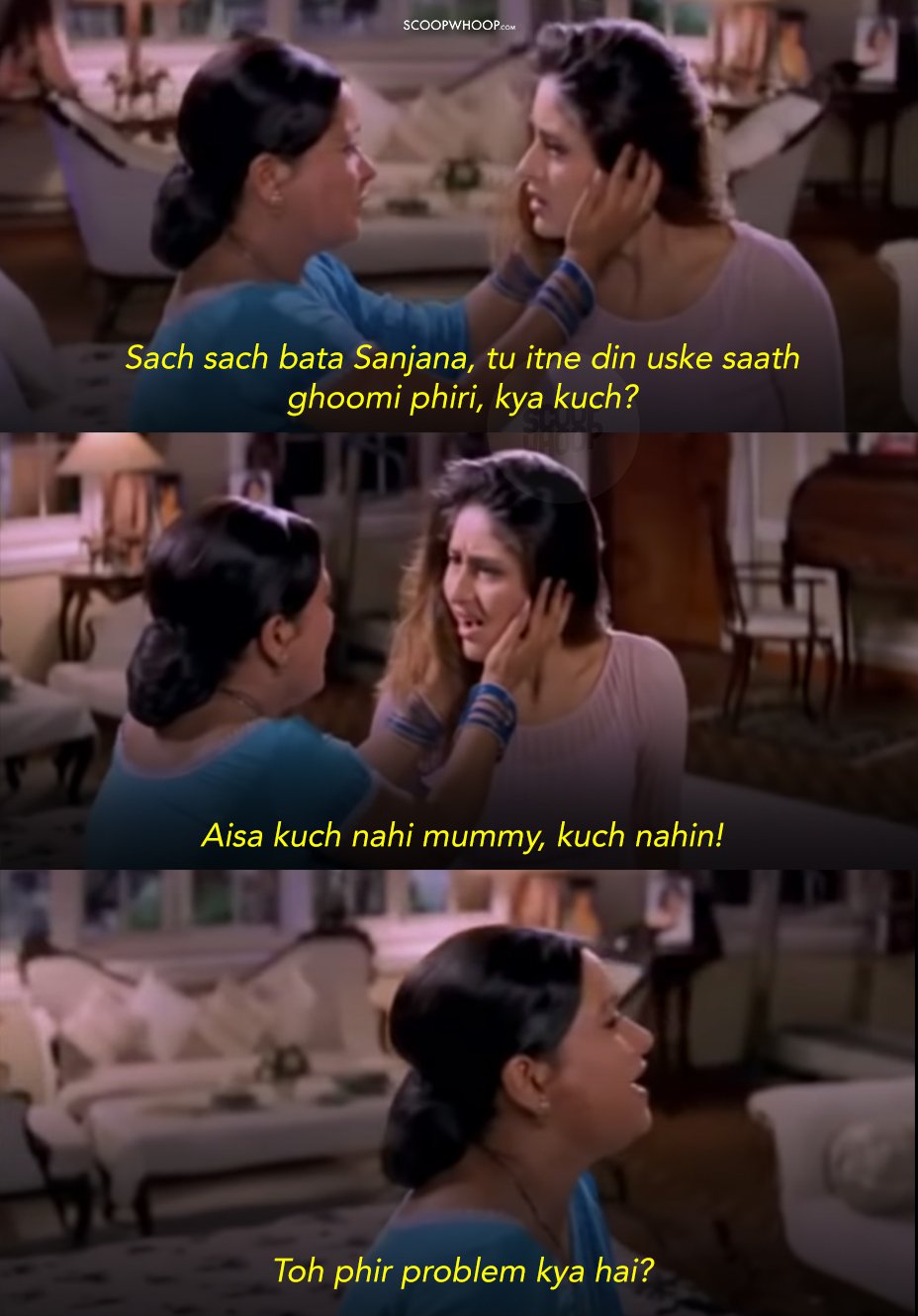 Vivah
There was an entire 6 and a half minute song about Shahid Kapoor being entitled to Amrita Rao! Mujhe haq hai, this song was stuck in your head for way too long and you know it. From asking her to come to his terrace to the typical intimate finger intertwined hand-holding, they covered all the grounds of an awkward sexy time conversation.

Dilwale Dulhaniya Le Jayenge
The 'morning after' can ever so often be awkward, but Raj made it much worse by being a complete jerk! That isn't funny, look at that poor girl you almost gave Simran a heart attack. This is why my generation has trust issues.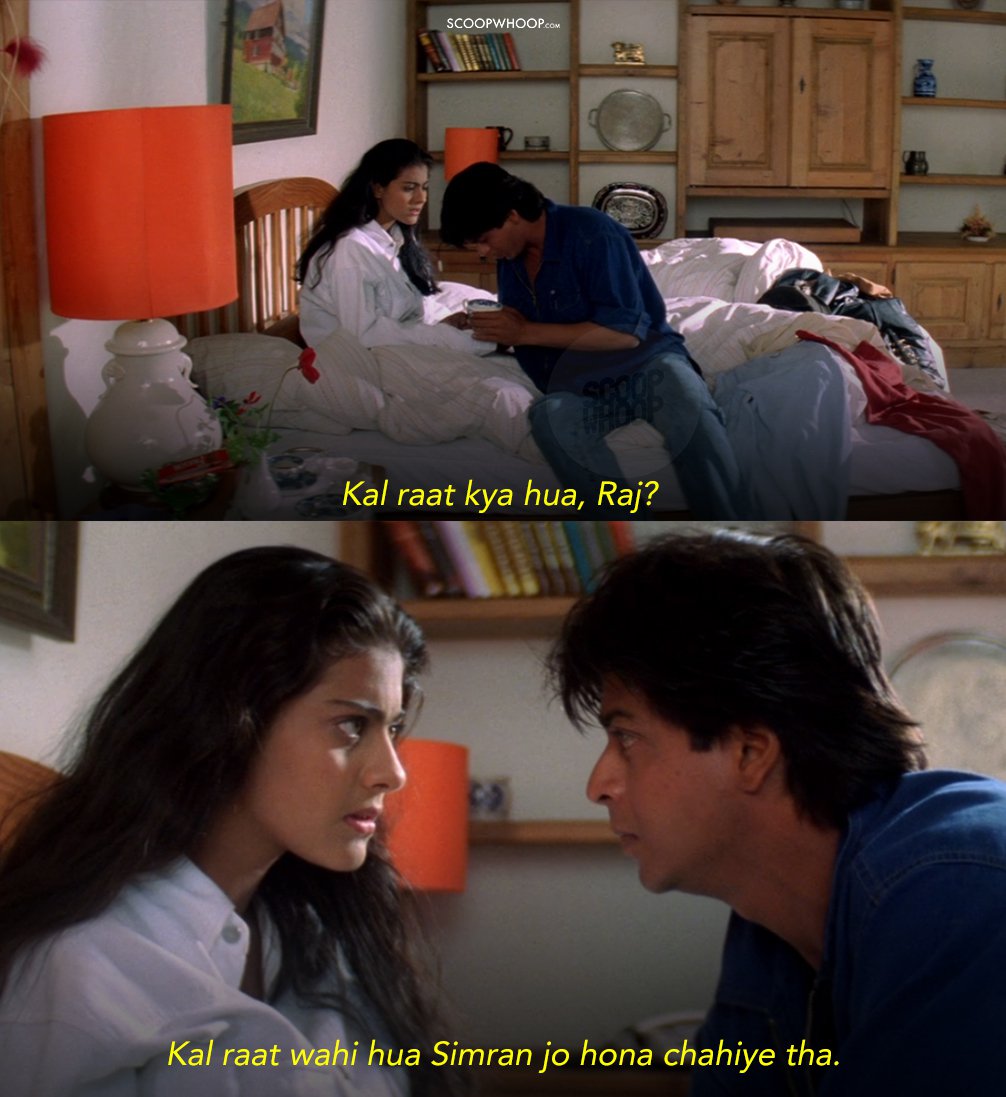 Ishq Vishk
Shahid Kapoor fucked up WAY before Kabir Singh. This scene was not just a hard class in sexual harassment, it was made worse by our girl taking him back at the end of the movie. Consent, anyone?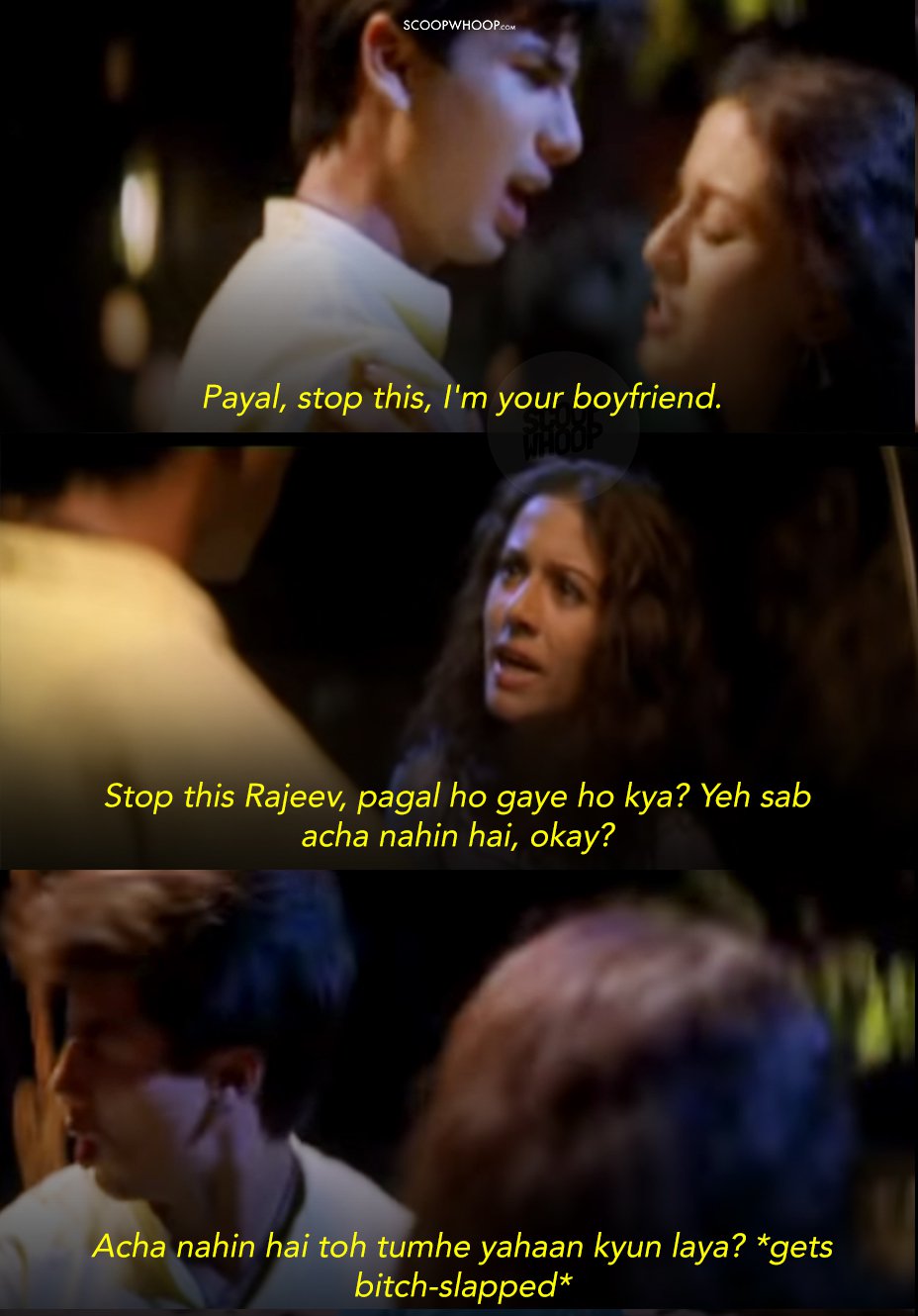 Prem Aggan
From mujhe voh haseen dard deedo to main tumhara imtihaan le rahi thi, this scene was messed up on so many levels. And to be honest, quite hilarious as well. While the rest of the movie made no sense either, this scene had us rolling on the floor because who needs an honest conversation when you can both manipulate each other? 

Dil Hai Tumhara
Breaking the news to a child can be hard, but Rekha took it quite far by giving Preity Zinta an earful about her 'characterless' mother and her najayaz status in life. Ladies and gentlemen, on one side there is Masoom and on the other there is Dil Hai Tumhara.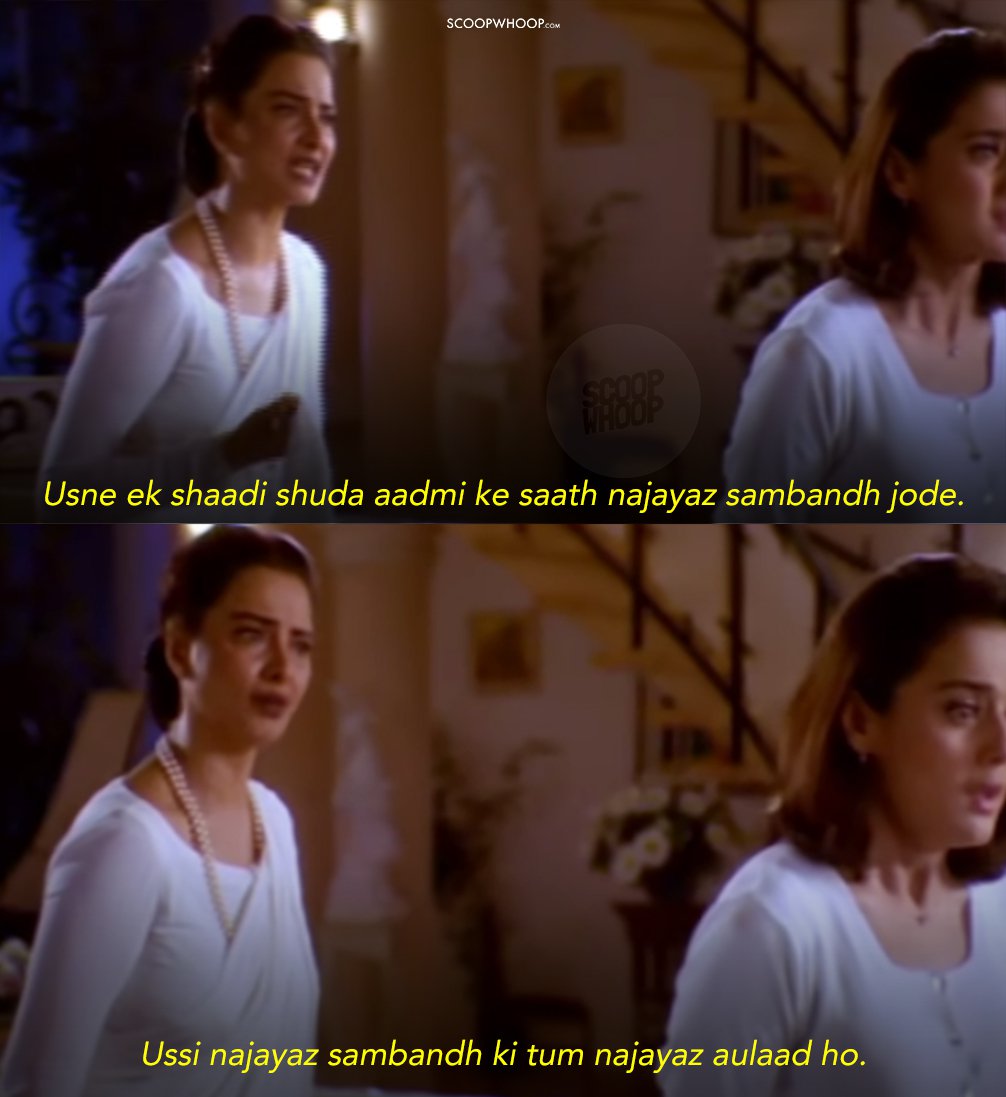 Which one's your favourite?