18 years ago when Katrina Kaif stepped into the Hindi film industry, people were quick to typecast her. 18 years, and over 40 movies later, Katrina Kaif has established herself as one of the industry's leading stars, with movies from different genres under her belt. 
However, Katrina hasn't just set the Box Office on fire. With a compelling mix of grace and sass, Katrina has time after time stood up for herself, voiced her opinions, and shut down inappropriate comments. 
1. She called out co-actor Ranbir Kapoor when he clearly mansplained over her, during an interview for their movie Jagga Jasoos. 
During one of the promotional interviews for Jagga Jasoos, the interviewer asked Katrina about her character in the movie. Before she even got a word in, Ranbir butted in and took over the interview – even when it was all about her character. However, she was quick to point out to Ranbir that what he was doing was wrong. (Not like he understood it at the time).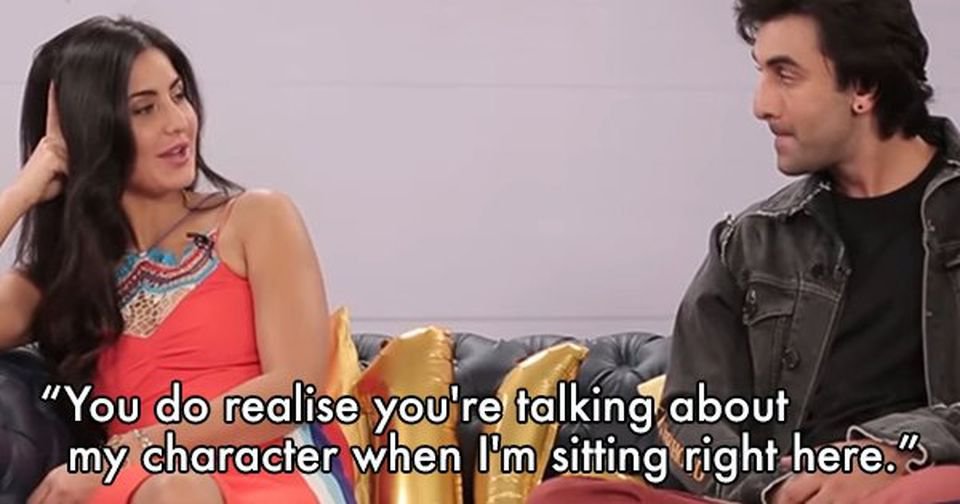 You can watch the complete interview here. 
2. During a promotional event, she clearly expressed her displeasure about being discounted to 'somebody's girlfriend' in the papers. 
In an interview, Katrina remarked that it was unfair to identify women simply as 'someone's partner' when there was so much more to them than that.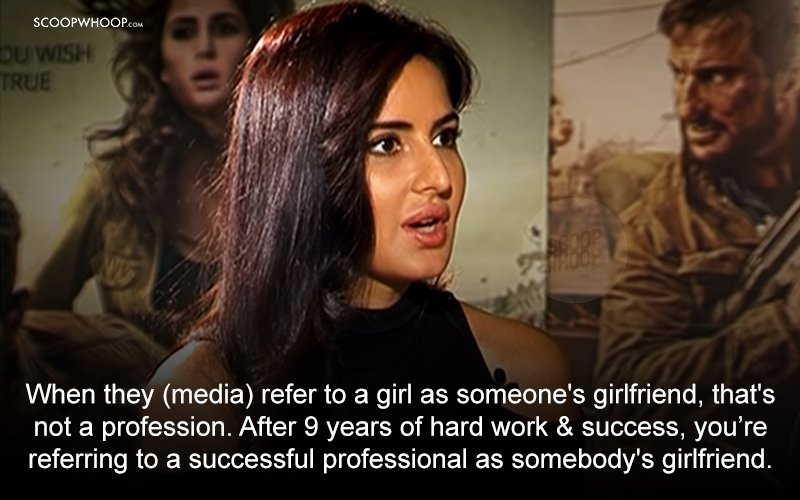 You can watch the complete interview here.
3. Katrina has always talked about having an individual identity, and in an interview, she remarked about the kind of regressive questions professional women are expected to deal with. 
In an interview, Katrina commented that it was regressive that people were only interested in the men in a woman's life.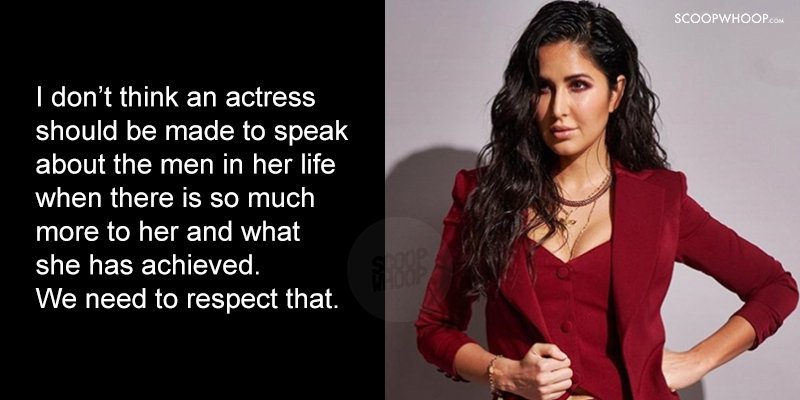 4. Over the years, Katrina has repeatedly expressed that there is a need for greater female-centric films. 
Though people are now open to, and accept, greater diversity in movies, Katrina is someone who has always shared that there is a need for more movies with female leads.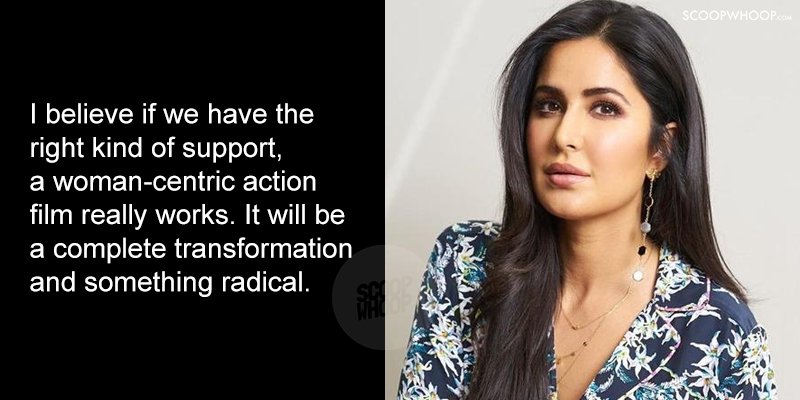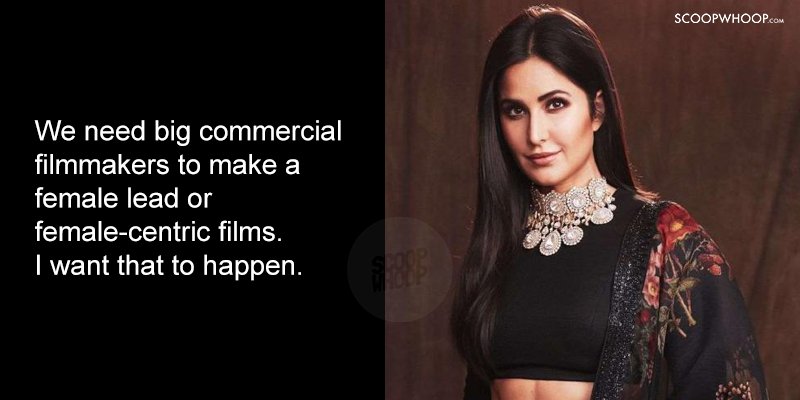 5. And, contrary to 'popular opinion', she has even talked about her desire to work in a two-heroine movie. 
Even when the media doesn't tire of pitting her against other female stars, in an interview with Anupama Chopra, Katrina talked about how she'd love to be a part of a two-heroine cop drama.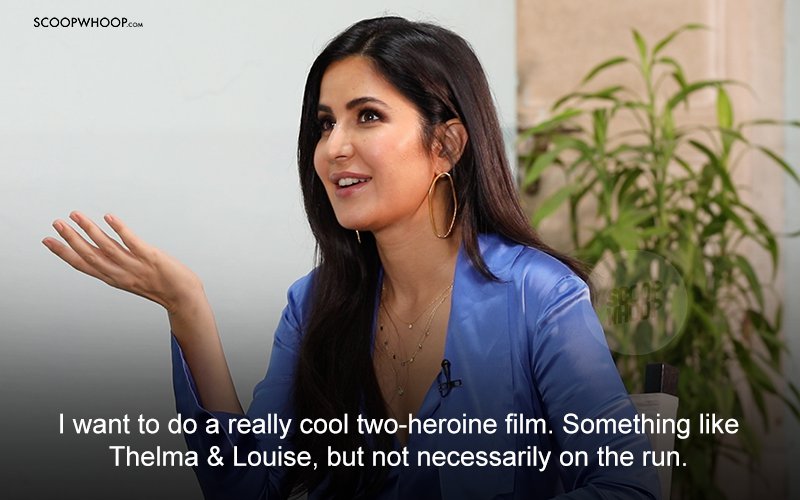 6. Katrina also talked about the kind of diverse, real roles that should be written for women. 
Despite multiple attempts to typecast her, Katrina's filmography holds a diverse array of movies like Rajneeti, Namastey London, and the recent Zero. And despite the movie's failure, her role in Zero was appreciated for being raw and relatable. Katrina talked about the same during an interview with Anupama Chopra.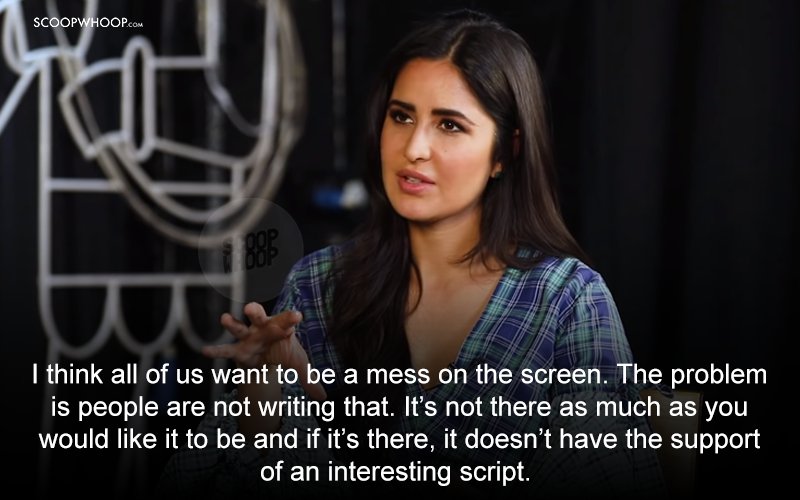 6. When Katrina's private photos – with her then partner Ranbir Kapoor – were leaked on the internet, she handled the invasive questions with poise and a little bit of sass. 
Katrina wrote an open letter stating that clicking and leaking her photos was an invasion of privacy. However, post that, when the media continued to badger her – and even asked her about it during a press event for Dhoom 3 – she did not lose her cool. Her wit and grace, when faced with such questions, was truly commendable.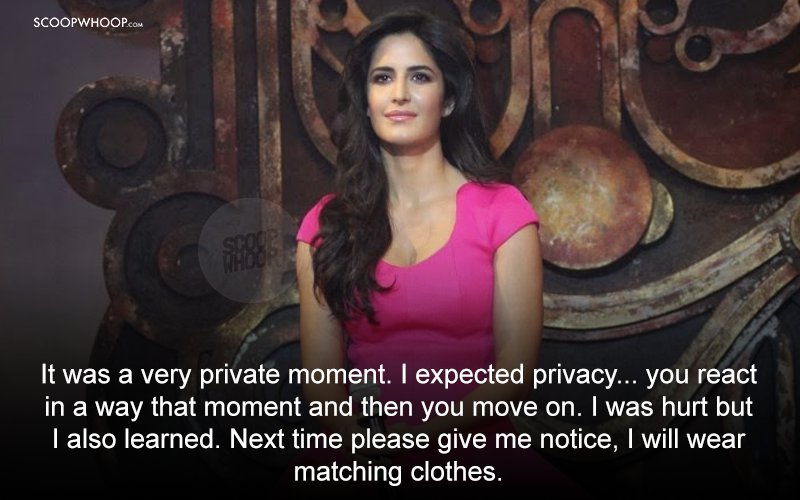 7. And we witnessed the same sass when she appeared on Koffee With Karan and managed to shut down even the OG king of sass, Karan Johar.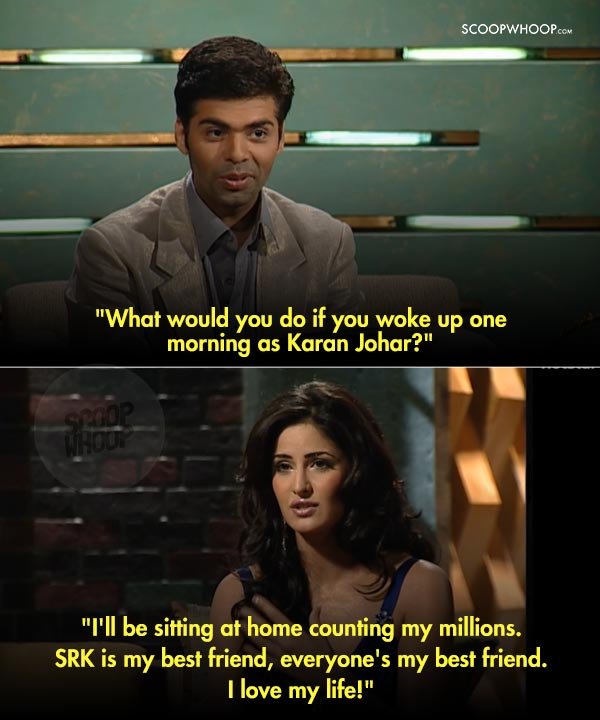 8. And though she's often considered as a private person, Katrina has openly talked about how her dreams changed over time. 
It was an empowering moment indeed when Katrina admitted that while most of us may grow up with a particular dream – that is usually age bound due to illogical societal norms – we don't necessarily have to stick to the same dream.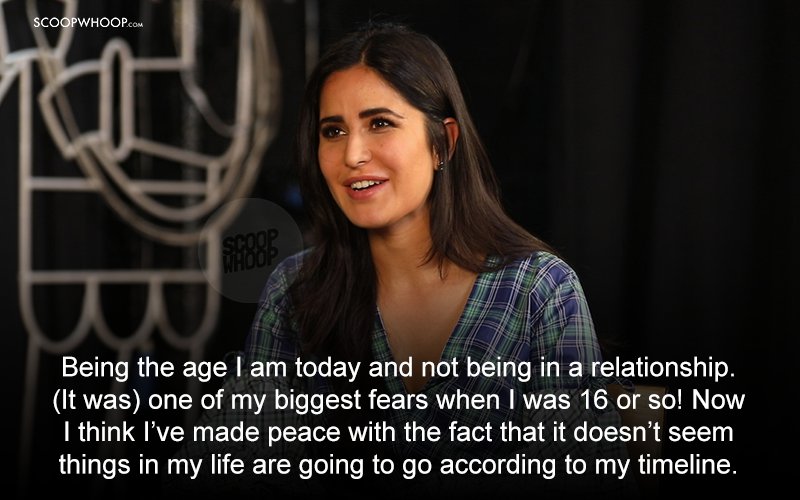 Despite all the criticism she's received, Katrina has continued on her journey towards success, one intelligent remark and one earnest performance a time.