One of the best things 2023 has brought in for us is blockbuster Pathaan. The film has grossed ₹591 crore all over the world, and is being celebrated for it's plotline, stellar cast and great action sequences. And now, this video of a press conference celebrating the movie's success has also left fans in awe of the cast. Here, take a look at all the times our hearts melted watching SRK, Deepika Padukone and John Abraham speak at the event:
1. When Shah Rukh Khan talked about meeting his fans from his balcony and showed his gratitude for it.
He's always been grateful for his journey and the love his fans have for him and it's so heartwarming!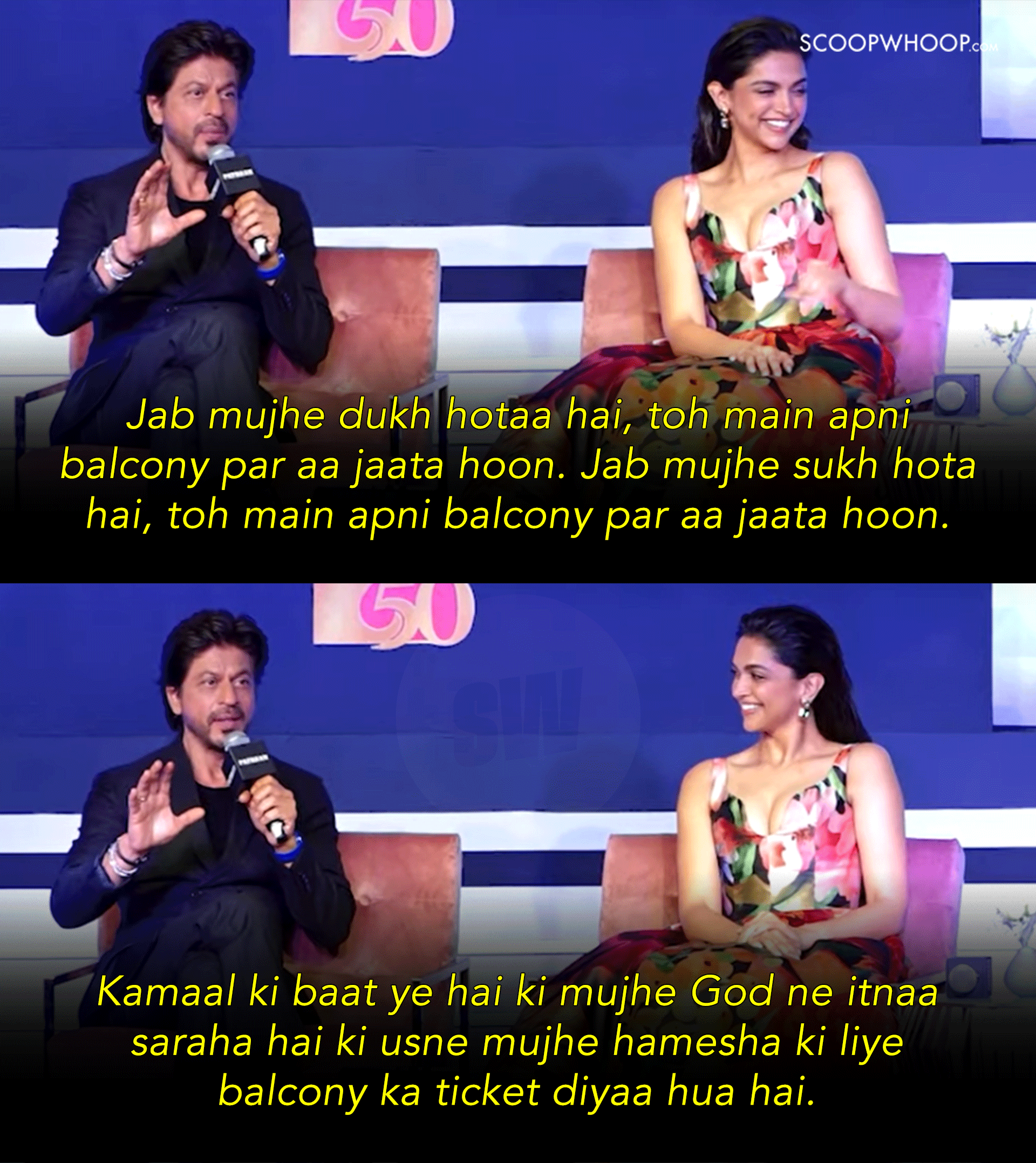 2. And then when he talked about seeing his children grow up.
Because don't we all love seeing SRK be the loving dad he is! It's sweet AF.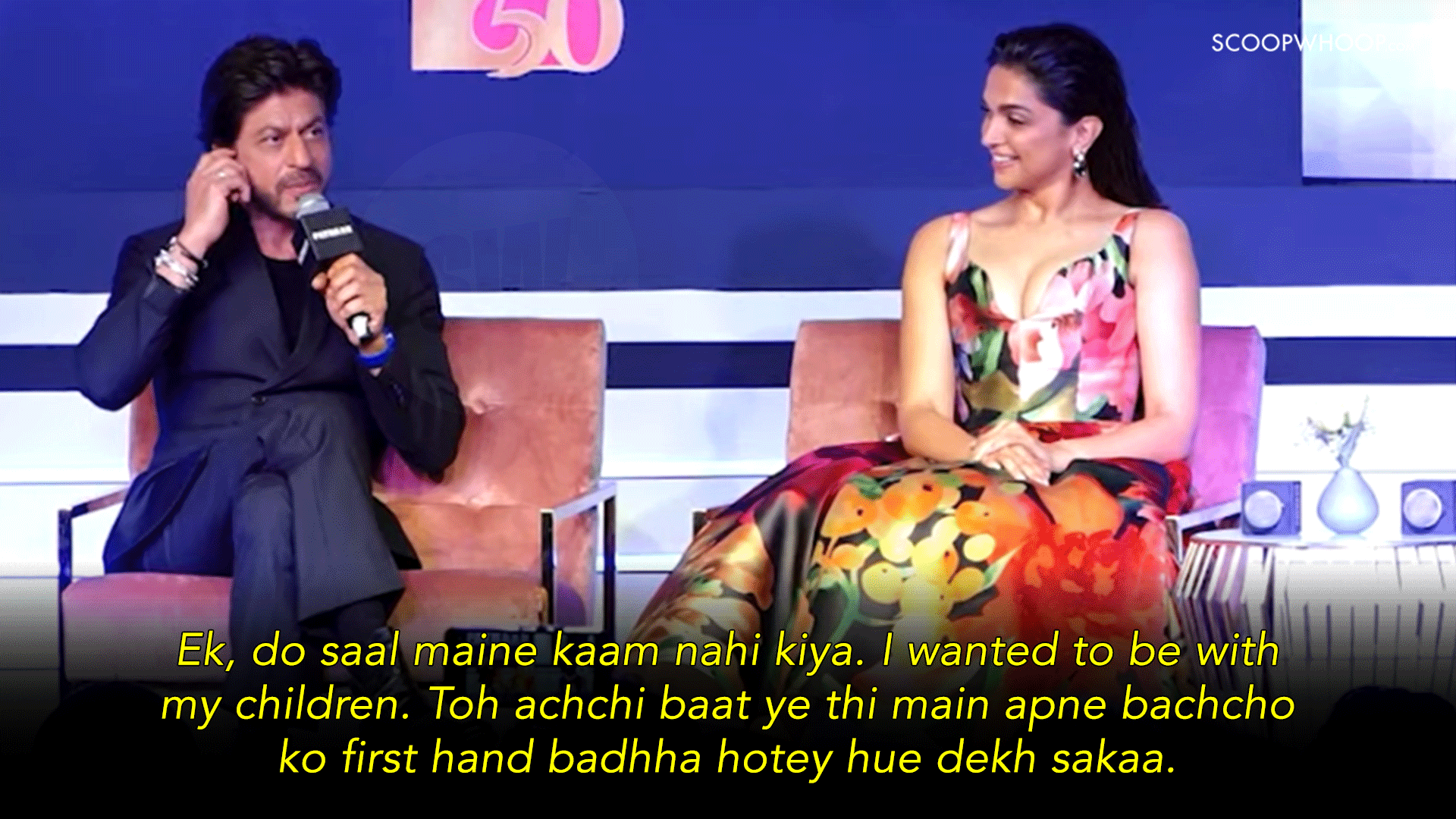 3. When the Pathaan actor explained India's cultural diversity in the best way possible.
Shah Rukh Khan has a history of speaking proudly about India and the beauty that lies in its diversity and culture. And this is just another great example of it.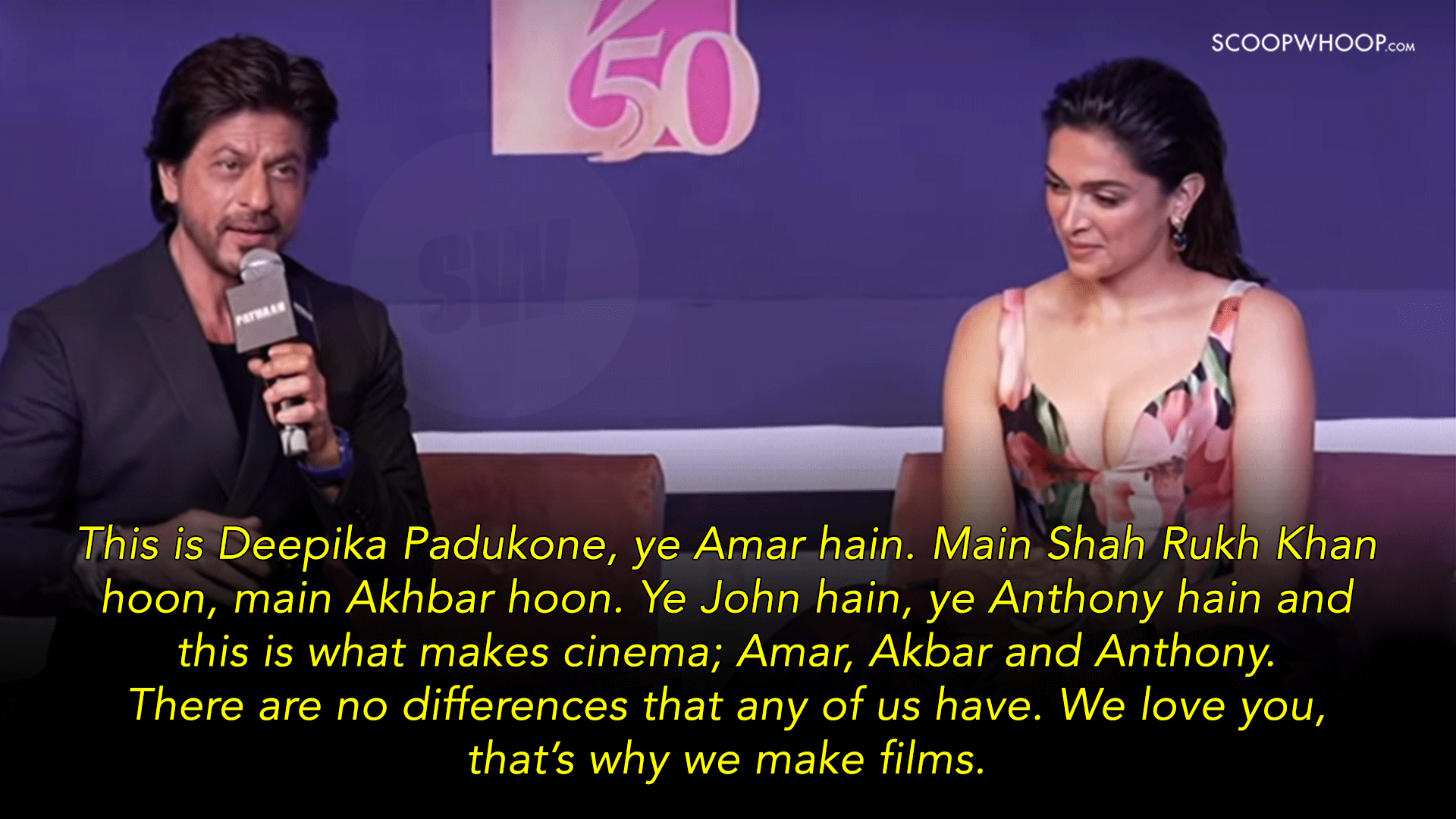 4. The fact that both John Abraham and SRK were constantly praising each other, throughout the event.
Maybe there was an era when multiple actors in a single film gave rise to unhealthy competition and negative vibes at work, but not anymore! And we loved seeing the bromance between these two.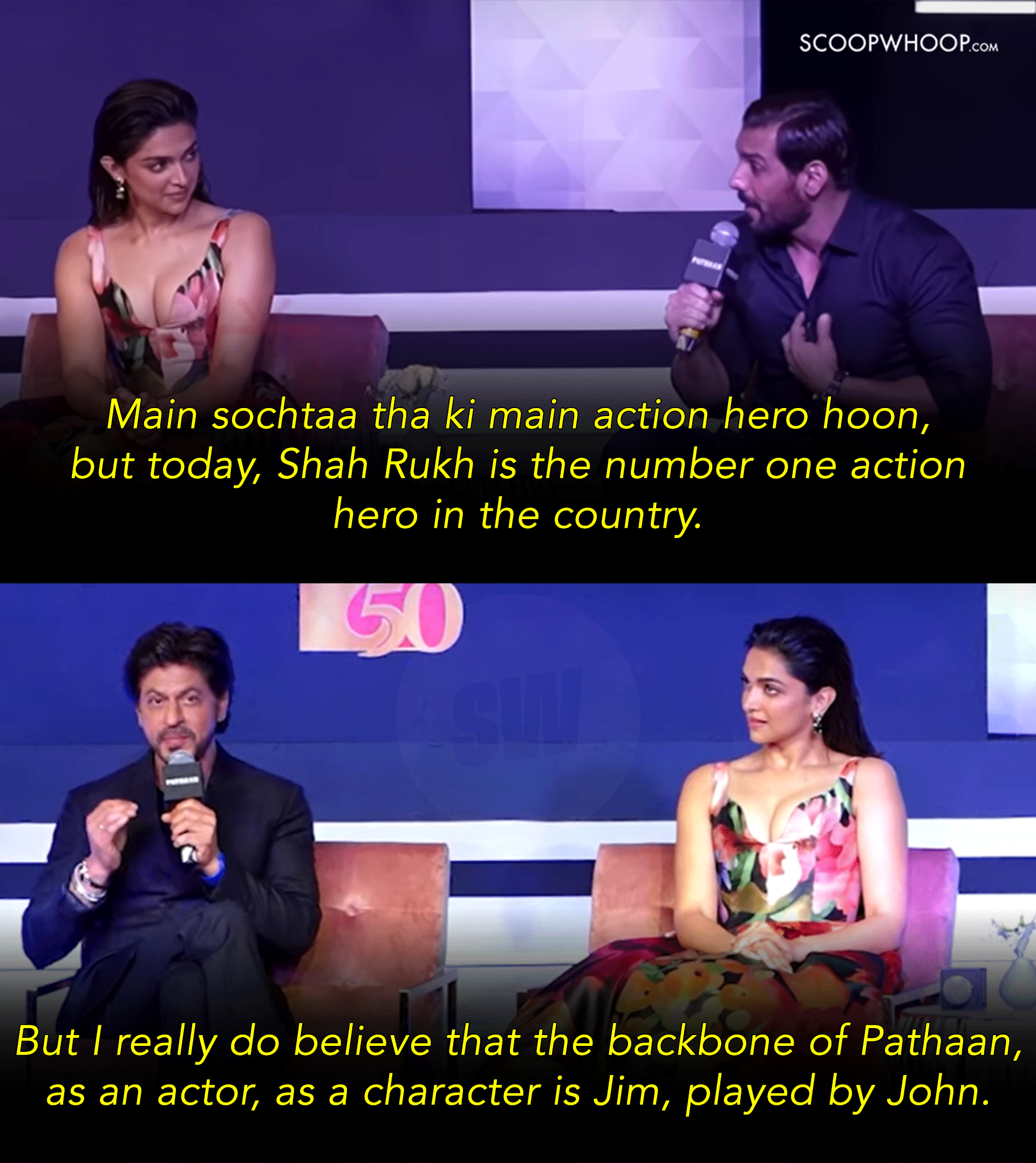 5. When a few people from the crowd shouted they loved Shah Rukh Khan and he said he loved them too!
Need we explain why this moment is so adorable?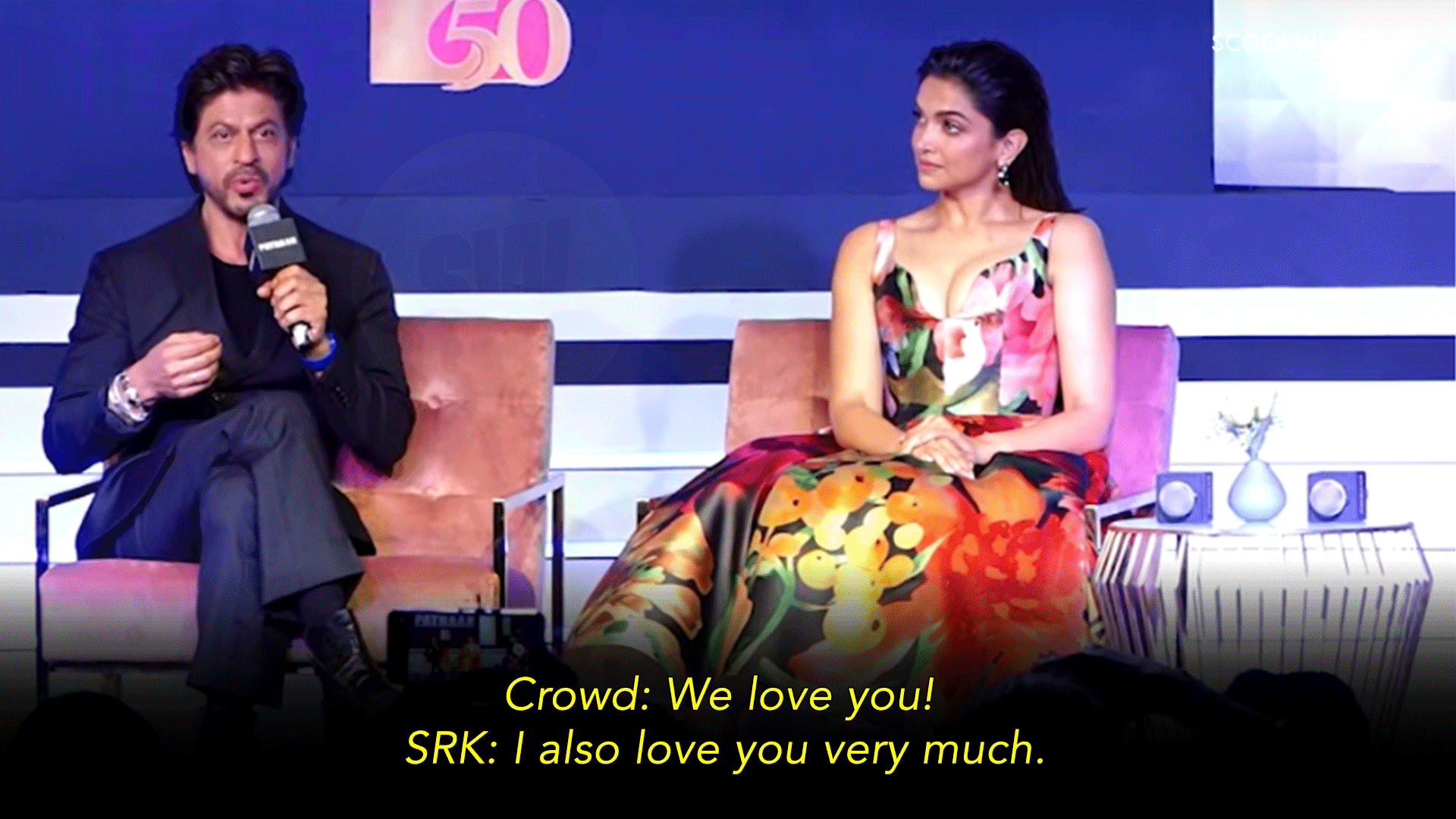 6. When John Abraham was super kind and thanked each and every person who helped make the film.
I mean, we love anyone who gives everyone the credit they deserve.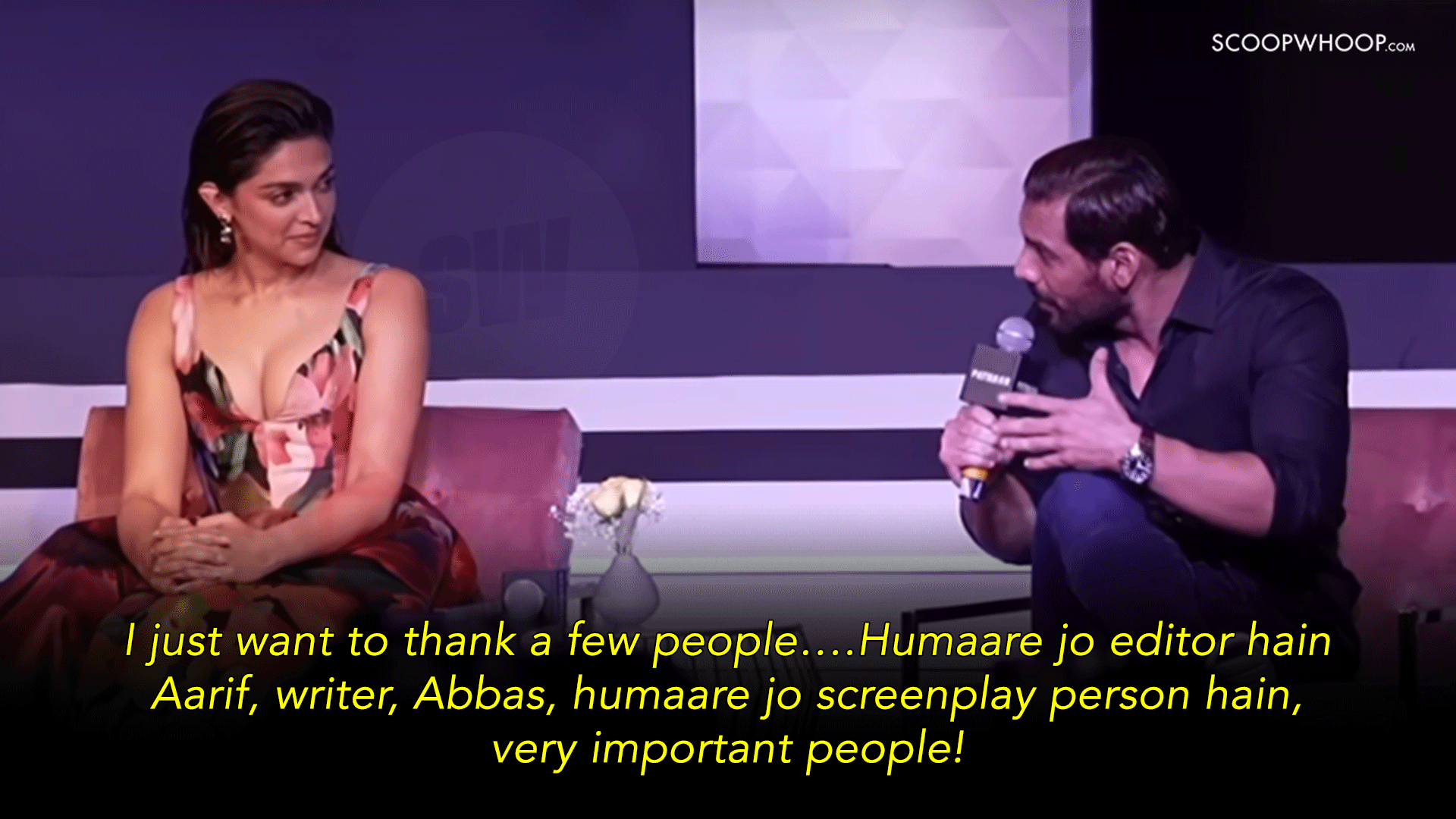 7. When SRK summarized what film making is all about to him in a single sentence.
He just loves spreading love you guys! It's so endearing.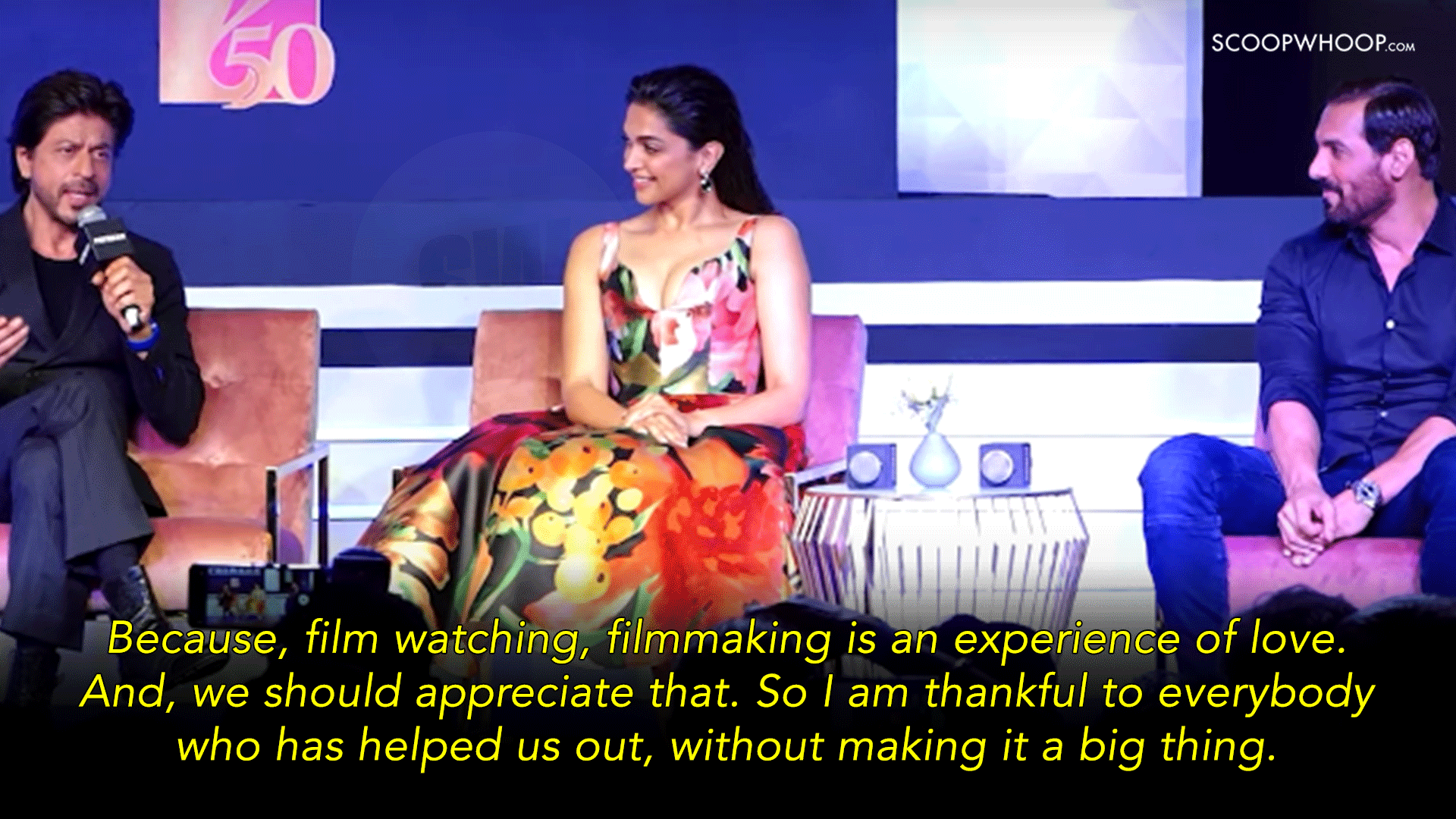 8. When both Deepika Padukone and Shah Rukh Khan sang for each other.
And that too Aankhon Mein Teri!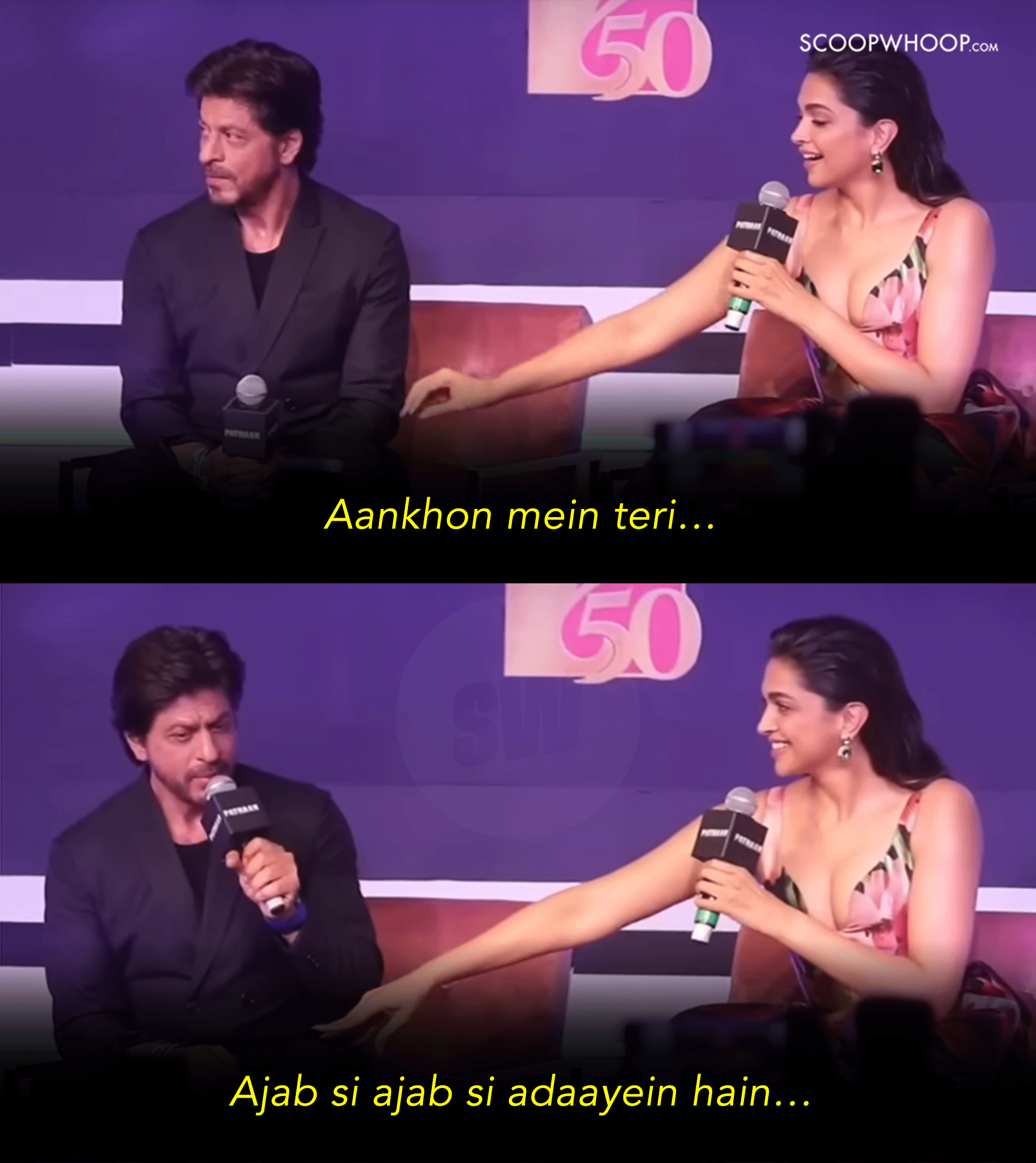 9. When SRK spoke about never rushing making his films.
It's proof of how gentle, meticulous and full of love he is.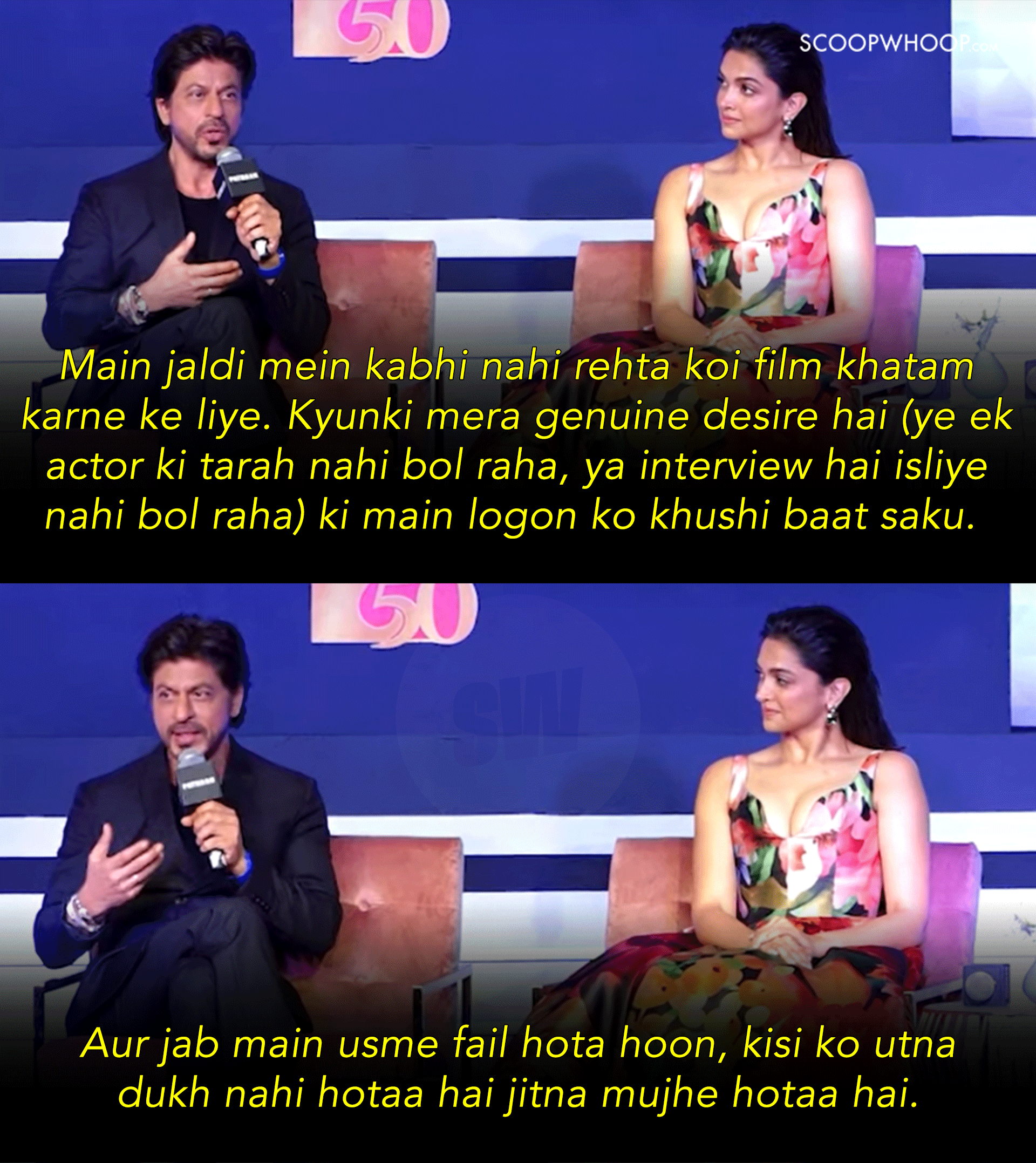 These three created magic at this press event! Pure magic.