There are Indian pop stars and then there is Falguni Pathak. Pathak is not just any run-of-the-mill pop star but a musical sensation, without whom our Dandiya nights would be incomplete. Apart from her melodious voice, Falguni's music videos are known for depicting cute love stories that we all adored. Remember, Yaad piya ki aane lagi? Of course, you do! 
Queuing up all her videos on loop, we spotted a ton of actors both from TV and Bollywood singing and dancing to her tunes. It was a treat for us to see them in Falguni's videos and to wonder where they are now! Check out these stars before they stepped into the spotlight.  
1. Riya Sen in Yaad Piya Ki Aane Lagi
Riya Sen was the bubbly girl-next door who fell for a guy while shopping for a concert. We remember how the guy helped Riya with her saree, when it got stuck in the car. The innocence in Riya's eyes still looks so charming!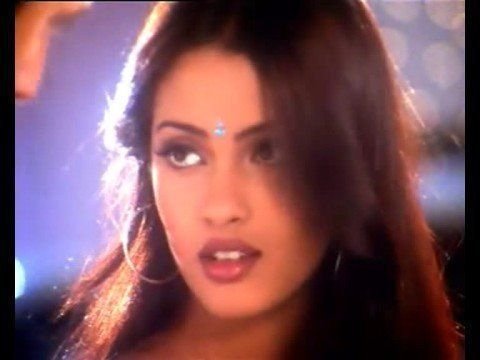 Riya Sen has since gone on to star in Bengali, Tamil and Malayalam films in addition to making her way to Bollywood. An actress who comes from a long and revered family of actors, Riya has the looks and the talent in her genes!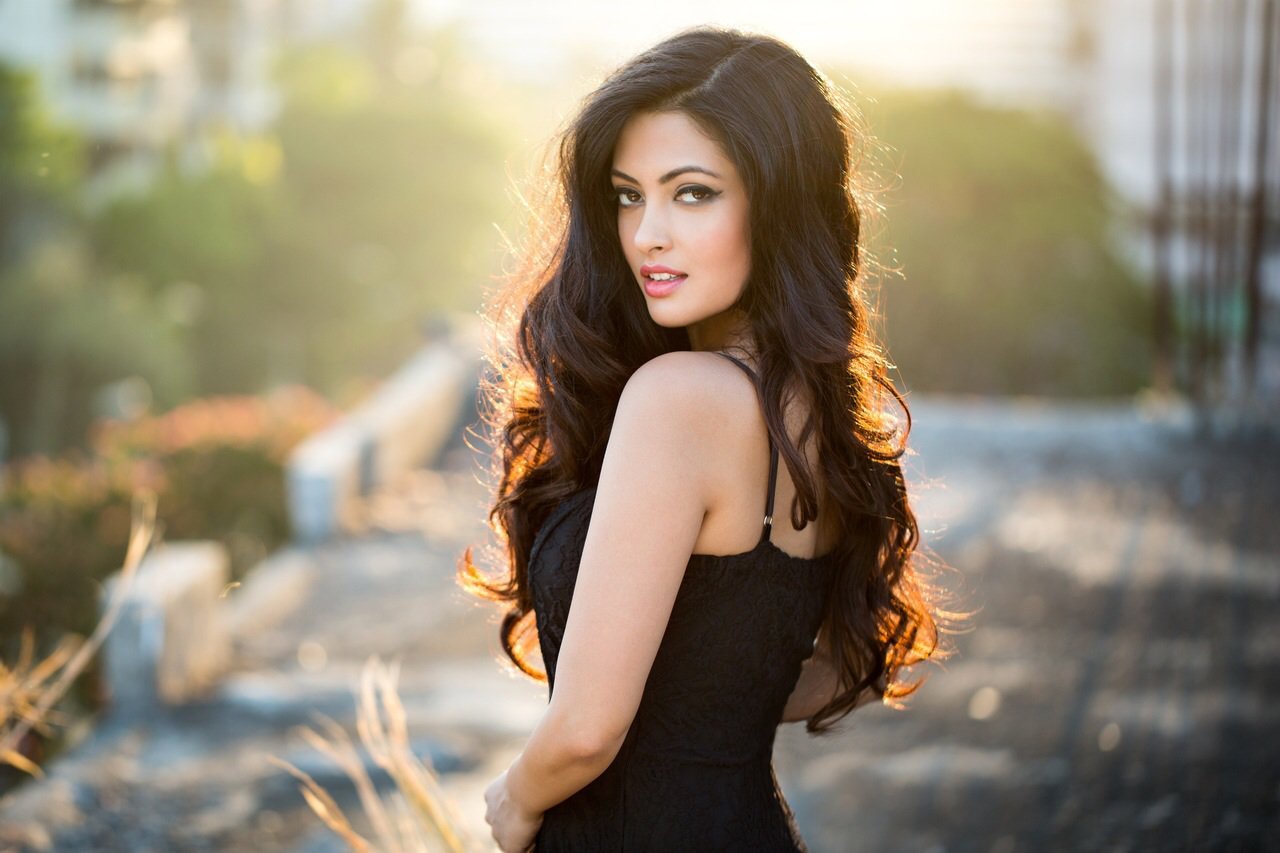 Have a look at Riya in Yaad Piya Ki Aane Lagi. 
2. Vivan Bhatena in Maine Payal Hai Chhankai
Popular model, photographer and TV soap star, Vivan Bhatena, appeared in this song. You might also remember him for his cameo in movies like Chakk De India, Karthik Calling Karthik and Hero.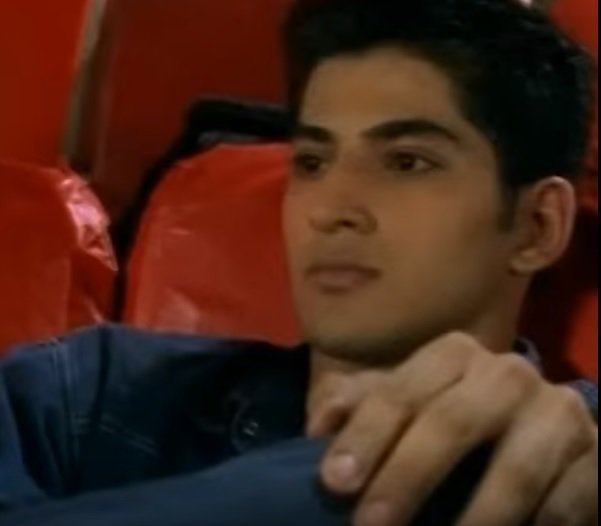 Vivan Bhatena has also appeared in TV shows like Kumkum and Maayka. He is also an avid photographer. Watch out for him in a villainous role in the upcoming Dangal.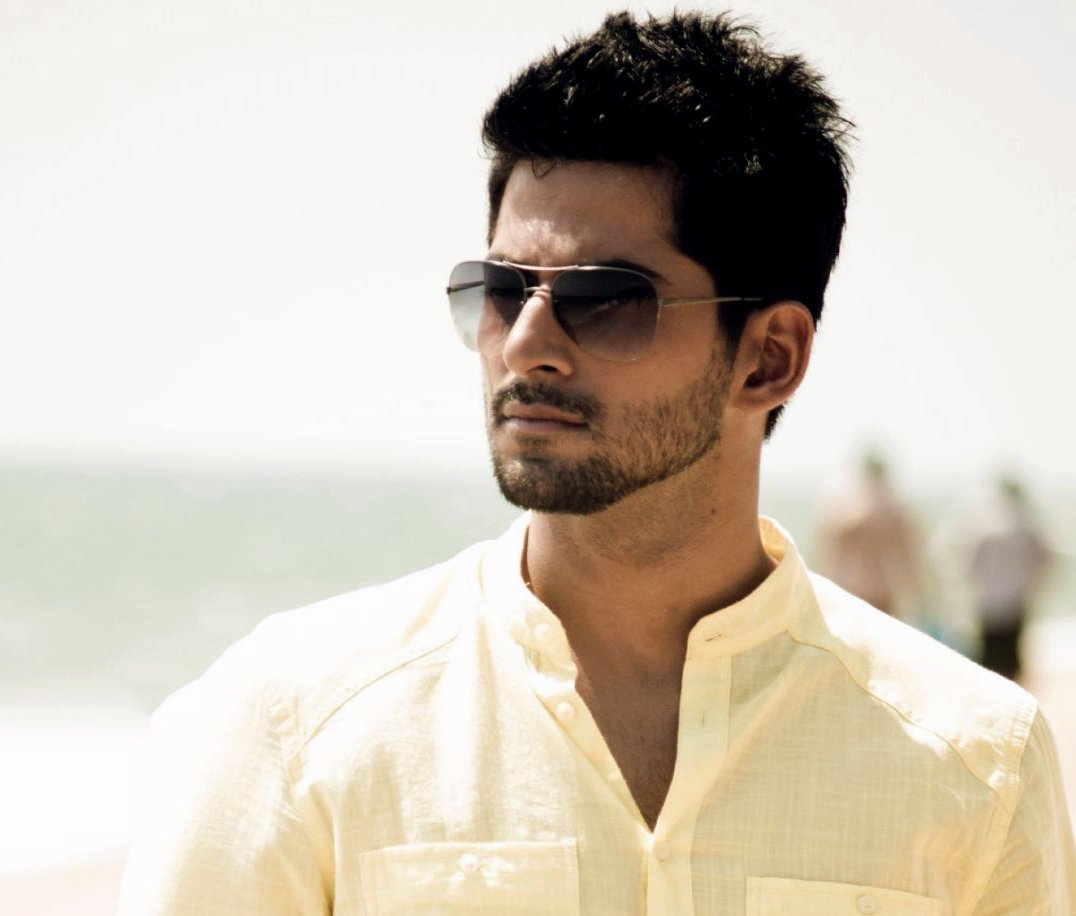 Check out the song here. 
3. Sandali Sinha in Pal Pal Teri Yaad
Remember Piya from 2001's Tum Bin? Before getting her heart broken in Tum Bin, she played the sad girl applying vermilion to students at the farewell. The actress hasn't been very active in Bollywood and is most recognized in her role as Piya.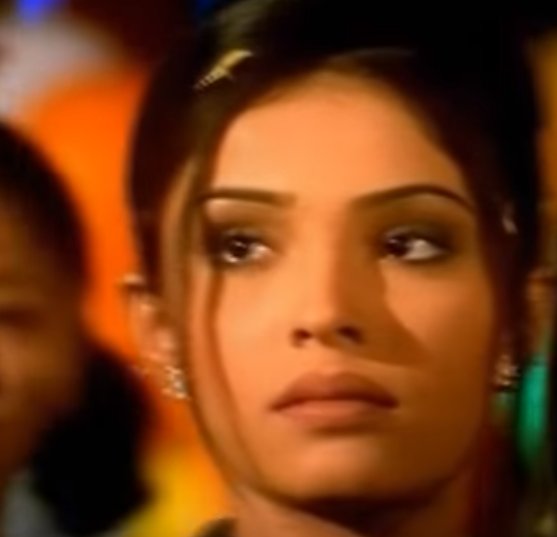 Sandali as seen in 2012. She should make a comeback to Bollywood, shouldn't she?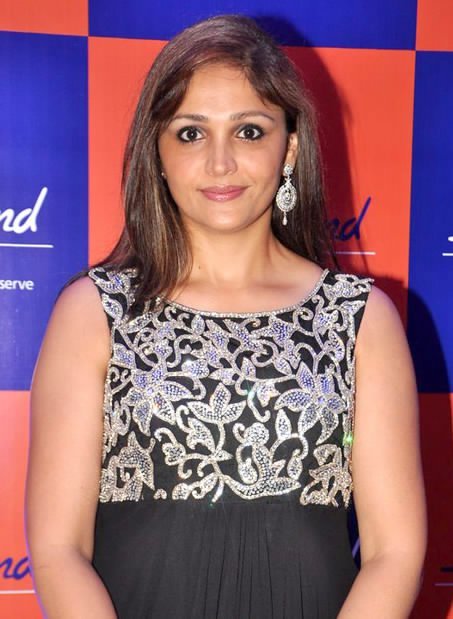 Check Sanadali's mood swings in the video here. 
4. Indraneil Sengupta in Pal Pal Teri Yaad
Does his smile remind you of a TV actor? He is also actress Barkha Bisht's husband, who was seen as the jovial classmate welcoming people with a guitar in his hand. Once a happy chap, always a happy chap. Indraneil became a household name with the TV show, Pyaar Ke Do Naam…Ek Radha Ek Shaam.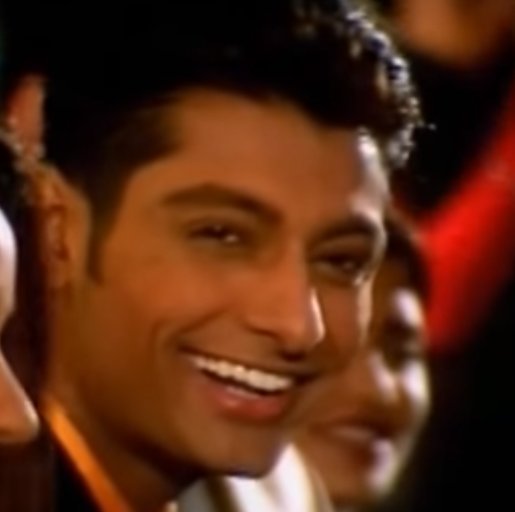 He played the role of a criminal in the Hindi film Kahaani in 2012 and is currently cast in Zee's Jamaai Raja. He has also spread his acting chops with key roles in Bengali cinema.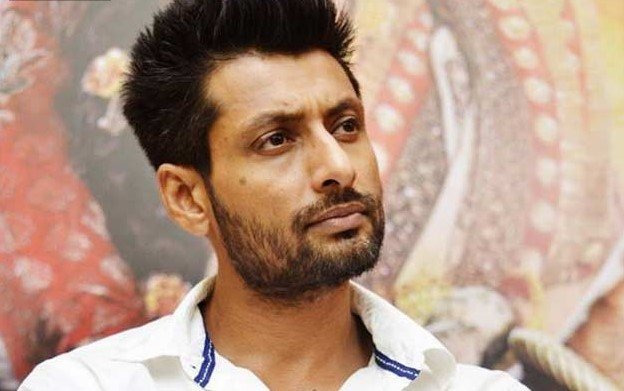 Check out the song here for more farewell feels. 
5. Divya Khosla Kumar in Aiyo Rama Haath Se
Divya might have directed Yaariyan and Sanam Re but with her appearance in this Falguni Pathak video, she proved that she is incredibly camera friendly as well. She is the girl driving the car, passing that sweet smile to the guys in the car at a red light. Divya is married to producer Bhushan Kumar. She looked stunning, even back then!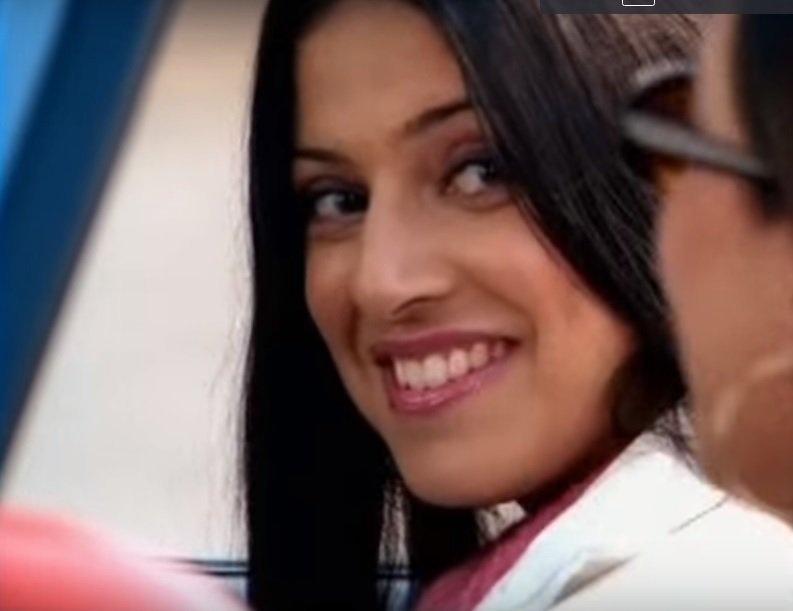 Divya is also quite the budding fashionista! We love her ensembles whenever she's out at a red carpet event. She has also starred in songs Humne pee rakhi hai and Akkad Bakkad, from her movie Sanam Re. She still has an affinity for music videos, doesn't she?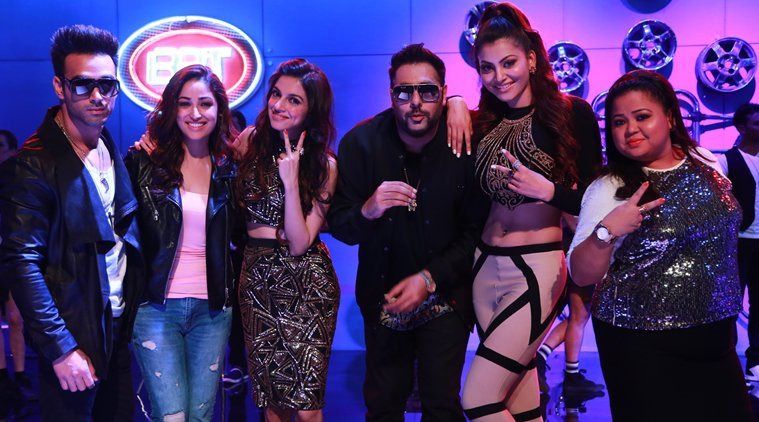 Check Aiyo Rama Haath Se here. 
6. Gurdeep Kohli in Haire Mere Hui Gulabi 
Before becoming Dr. Juhi Singh in Sanjivani: A Medical Boon, Gurdeep got a head start in this music video as the lively college girl. Her radiant smile still shines through, after all these years.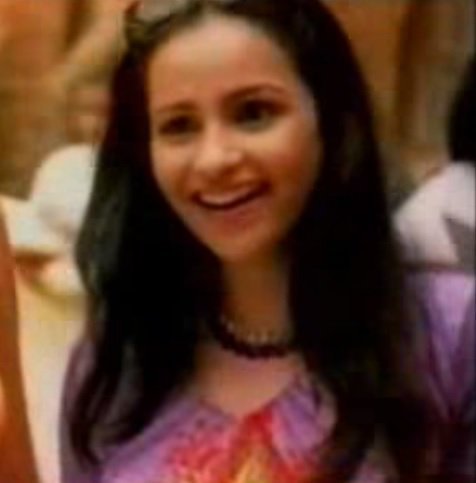 Gurdeep has also acted in shows such as Sindoor Tere Naam Ka and has appeared in various shows on Disney TV. She has also anchored a cooking shows on Zee Khaana Khazaana. She debuted in Bollywood with Rowdy Rathore and was seen on a bunch of TV shows, namely Diya Aur Baati Hum and Dil Ki Baatein Dil Hi Jaane.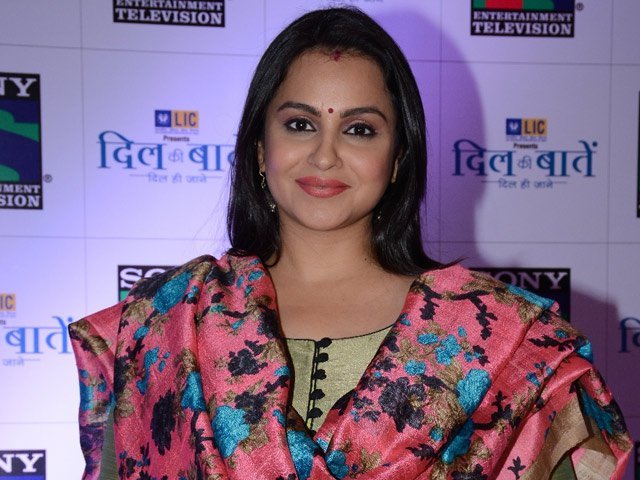 Check Gurdeep's mischievous antics in the video here. 
7. Ayesha Takia in Meri Chunar Udd Udd Jaaye
You've gotta remember her from Tarzan: The Wonder Car, Socha Na Tha and Dor, but Ayesha was seen here in this video, before making a leap into films. The girl donning the red furry jacket is Ayesha! We can't believe she looks so young here.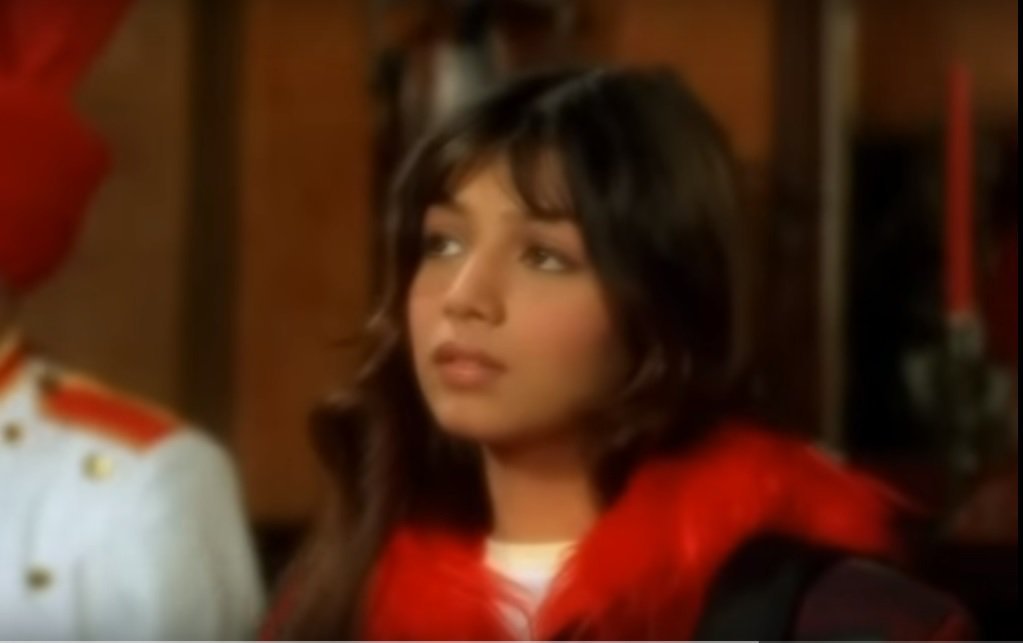 Ayesha also forayed into anchoring with Sur Kshetra, a musical reality show in 2012. As of today, Ayesha's still working in the industry!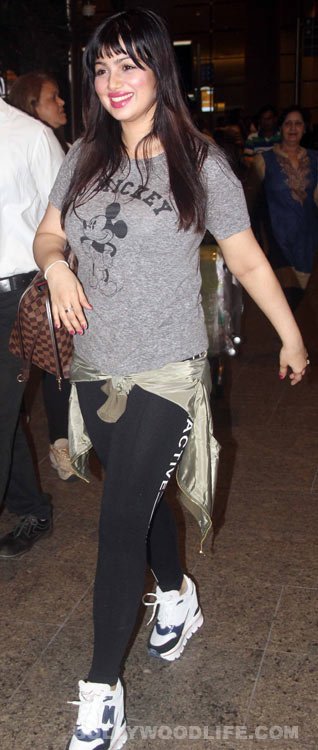 8. Shahid Kapoor in Doli Doli
Shahid Kapoor appeared in a couple of music videos, way back in the 90s including Aankon Mein Tera Hi Chehra by Aryans, but did you know he also appeared in Falguni Pathak's Doli Doli? We were amazed to see him paired with Rubina Dalaik, another popular face of Indian TV, in the video. Such a small world it is!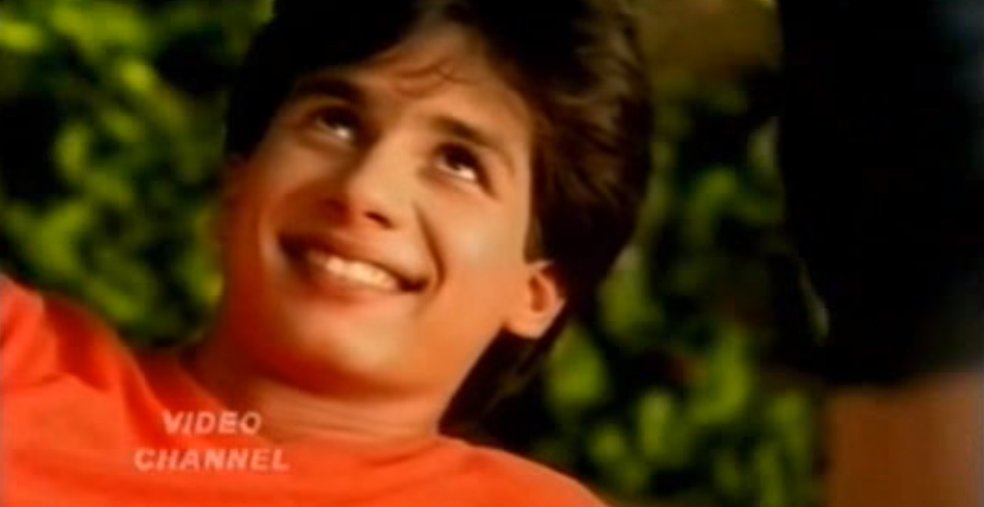 And we don't need to say anything about Udta Shahid, now do we?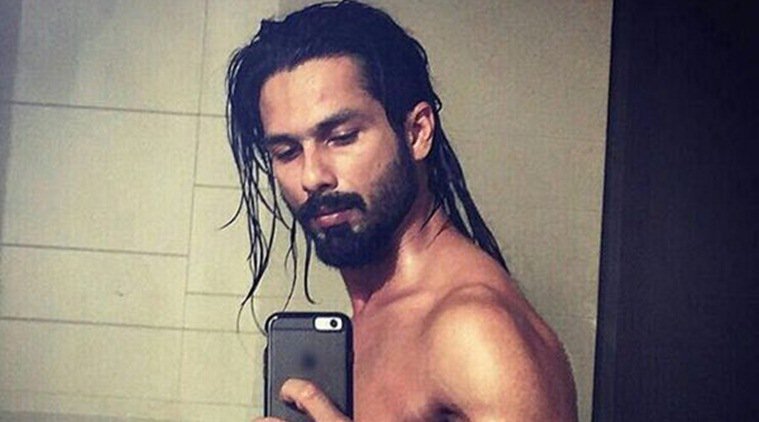 9. Rubina Dilaik was in the same video as well. 
Chotti Bahu played a school girl in this video. Just look at her expressions and those red ribbons!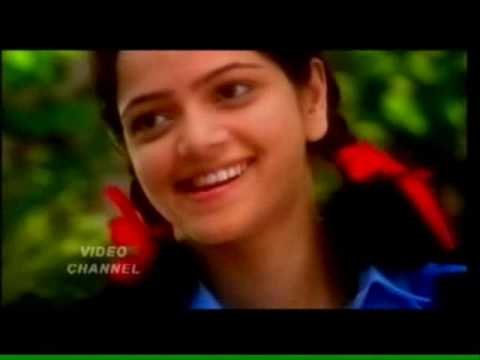 All set to appear in Shakti on Colours TV, Rubina is still ravishing today as she was back in the 90's.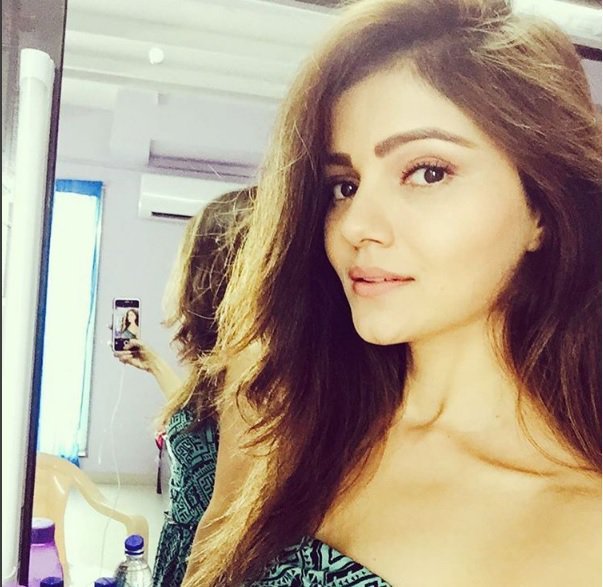 10. Aamna Sharif in Ye Kisne Jaadoo Kiya
Kahiin Toh Hoga's star actress, Aamna was seen with Falguni in this video, back in the day! If there is one thing that hasn't changed, it's her timeless beauty. Aamna has gone on to star in movies like Aloo Chaat and was seen in a TV show, Hongey Judaa Na Hum.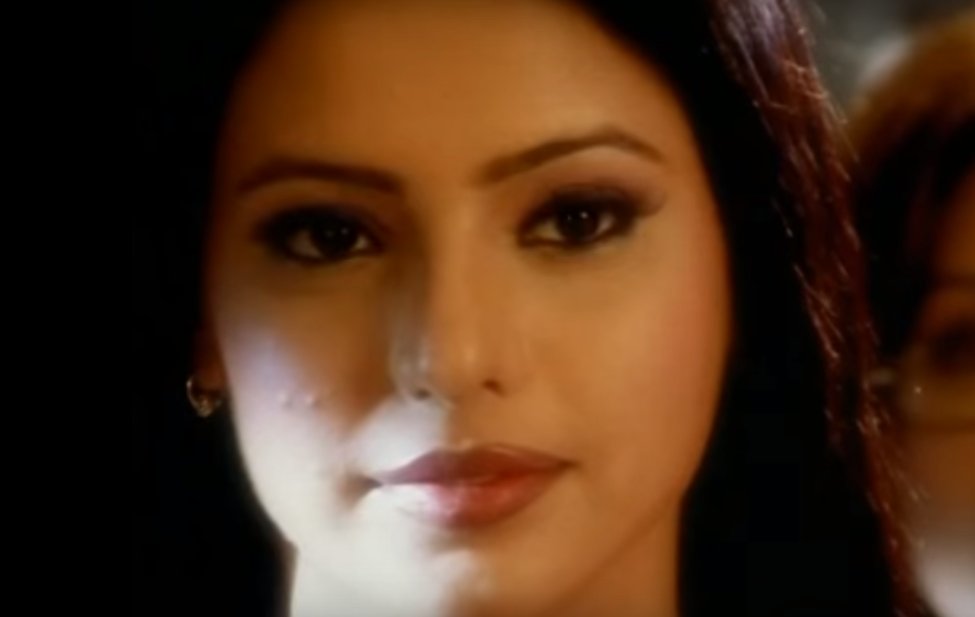 Aamna appeared in Ek Villain alongside Ritesh Deshmukh recently.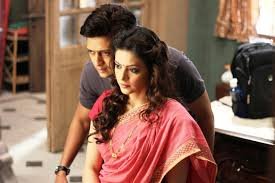 11. Iqbal Khan in Indhana Winva
TV's resident heartthrob, Iqbal Khan, first appeared in this music video before becoming Ekta's angry young man in Kaisa Ye Pyar Hai. Incidentally, the girl in the video is Sneha Chhabra, who is Iqbal's wife in real life! Now, how lovely is that?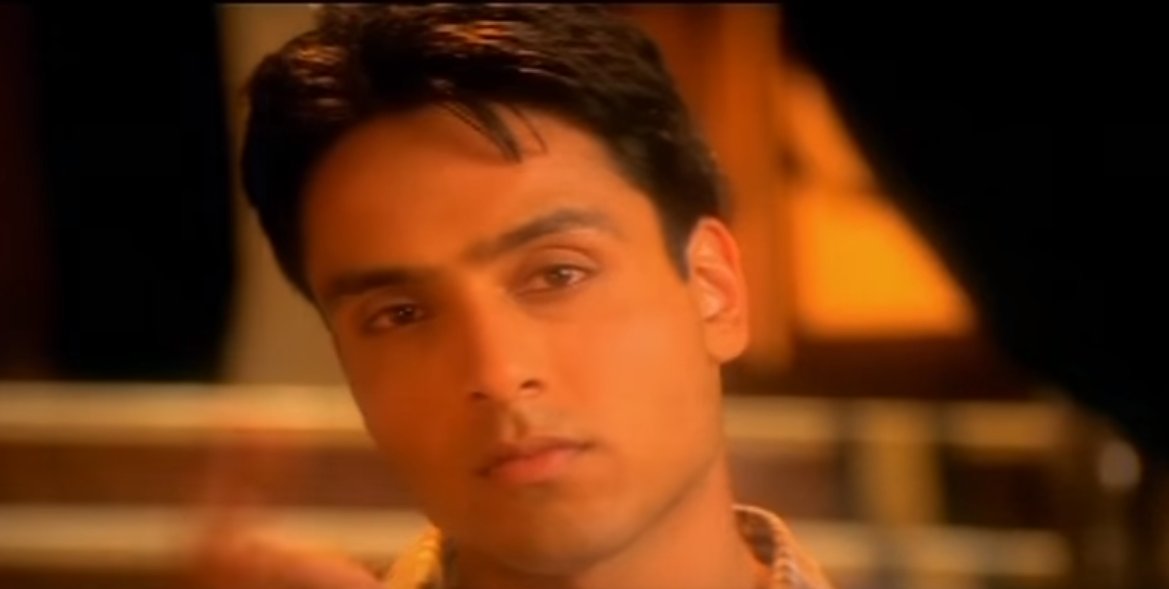 Iqbal is currently playing the lead in the TV show Waaris and has done some character roles in Bollywood movies like Fun2Shh. He was also a participant in Khatron Ke Khiladi. He is handsome as ever, ain't he? *Drools*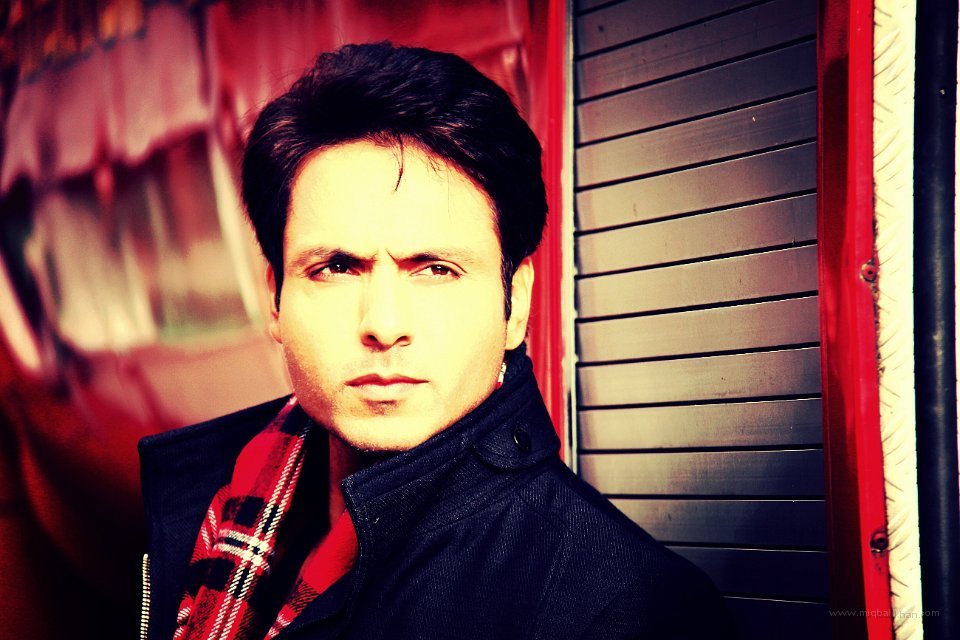 Check out Indhana Winva here!
12. Sriti Jha in O Piya
We were caught off-guard when we saw Sriti in this video. In it, she is the girl who is trying to reach her beloved's balcony with the help of a rope while dancing! Yeah, don't ask, the 90's were weird that way.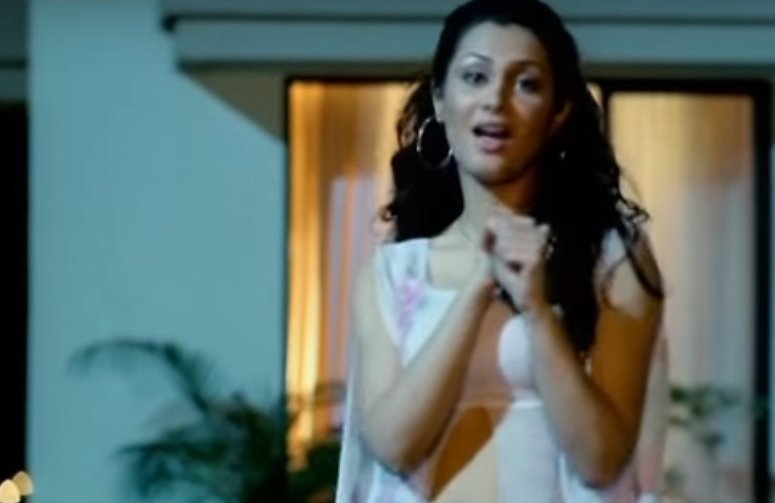 We were so used to seeing Sriti as Pragya in Kumkum Bhagya that we had to run the video twice to see if we were mistaken, but nope, it really is Sriti! She looks kinda hot though! No?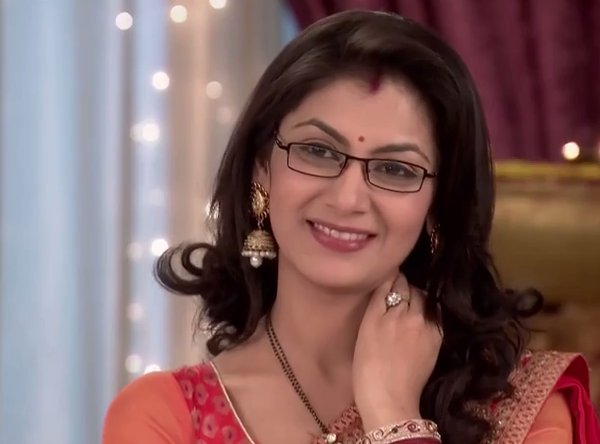 Check O Piya here.  
We had no clue that these stars first appeared in Falguni's videos. Now that we know this, we love Falguni's videos even more now!
*Puts Yaad Piya Ki Aane Lagi on repeat mode*