Bollywood heroes are required to laugh, cry, dance, swim, horse-ride their way into our hearts. But Aditya Roy Kapoor, now he is a dedicated actor who's spent his whole career nailing one emotion down pat, that's crying. Crying like you've never seen. Crying all the time.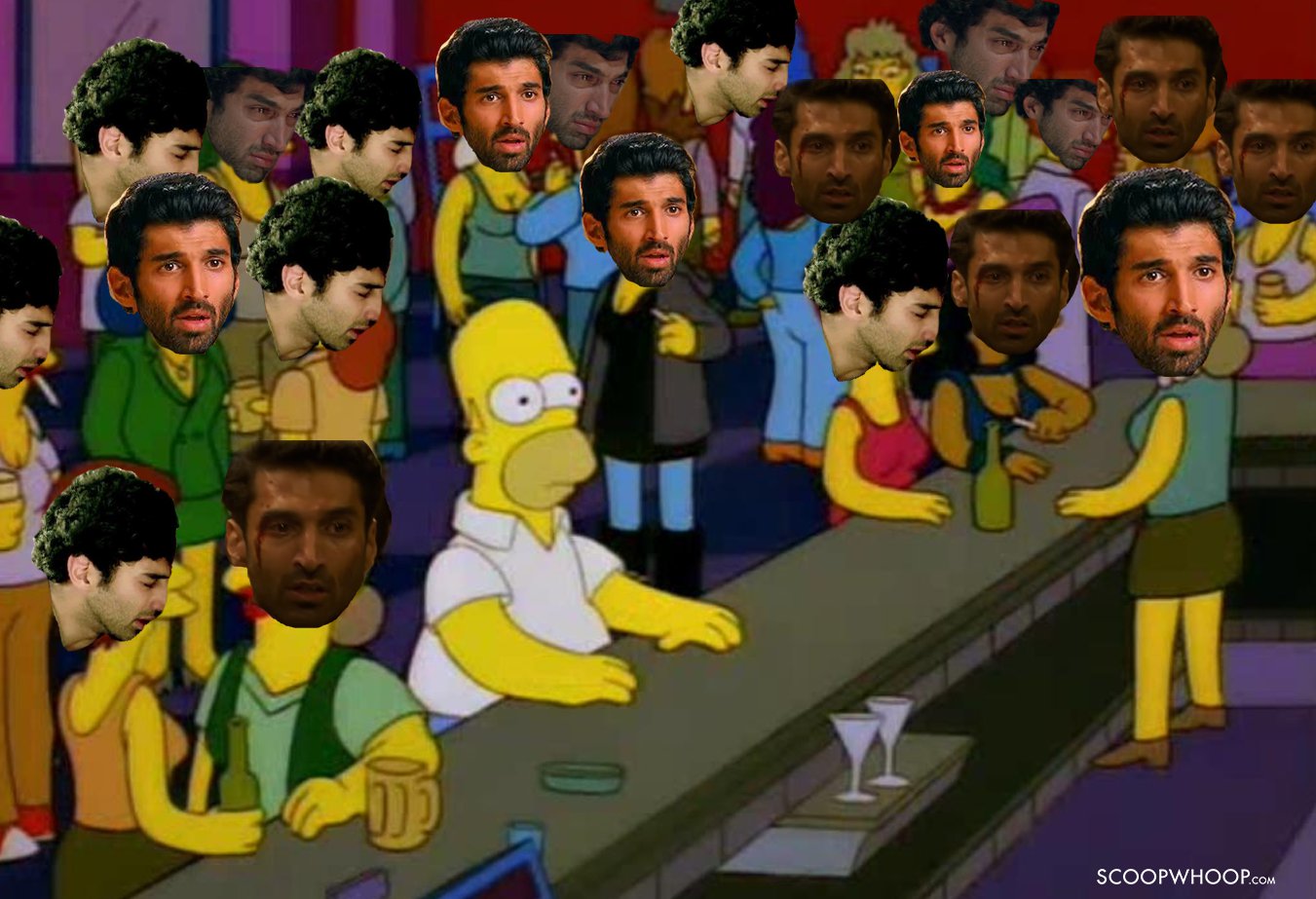 This 35-year-old got his breakthrough in Bollywood with the romance drama, Aashiqui 2 – 80% of which was comprised of people crying, tears flying, and our boy, Aditya whining.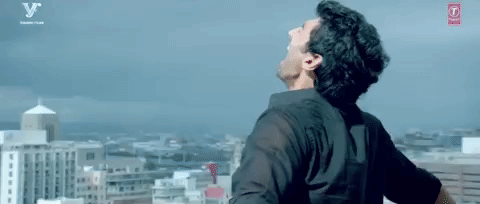 He played a modern existentialist in his first film as a protagonist – brooding over the meaninglessness of fame and everything else in life, with nothing, not even a loving relationship being able to fill that void.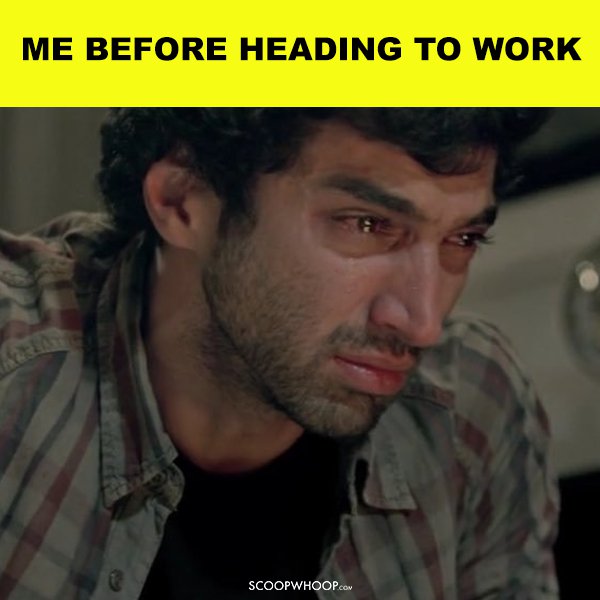 Drink, cry, repeat.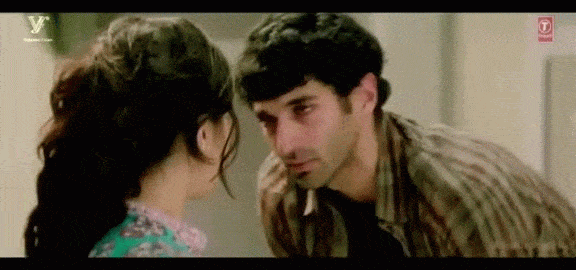 Who'd have known that this film was to set the entire mood of his filmography, with 'Sun raha hai na tu, ro raha hoon main' as its theme song.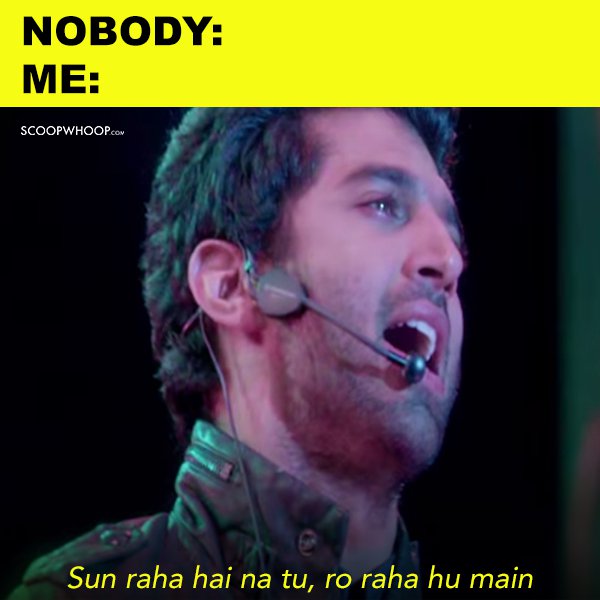 His recent film, Kalank, at least from the trailer seems like another one in the row of this sob fest, and we're ready with tissues.
Koi toh ro(k) lo?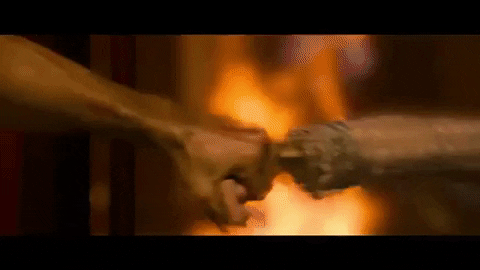 In Yeh Jawaani Hai Deewani, my man was crying coz his friend prioritised his career over friendship, then his new initiative didn't pan out as he hoped it would, and then there is his addiction to gambling and drinking.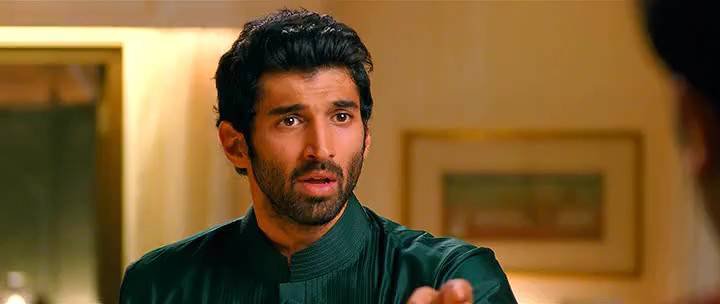 Matlab zindagi mein gam(ble) hi gam(ble) hai.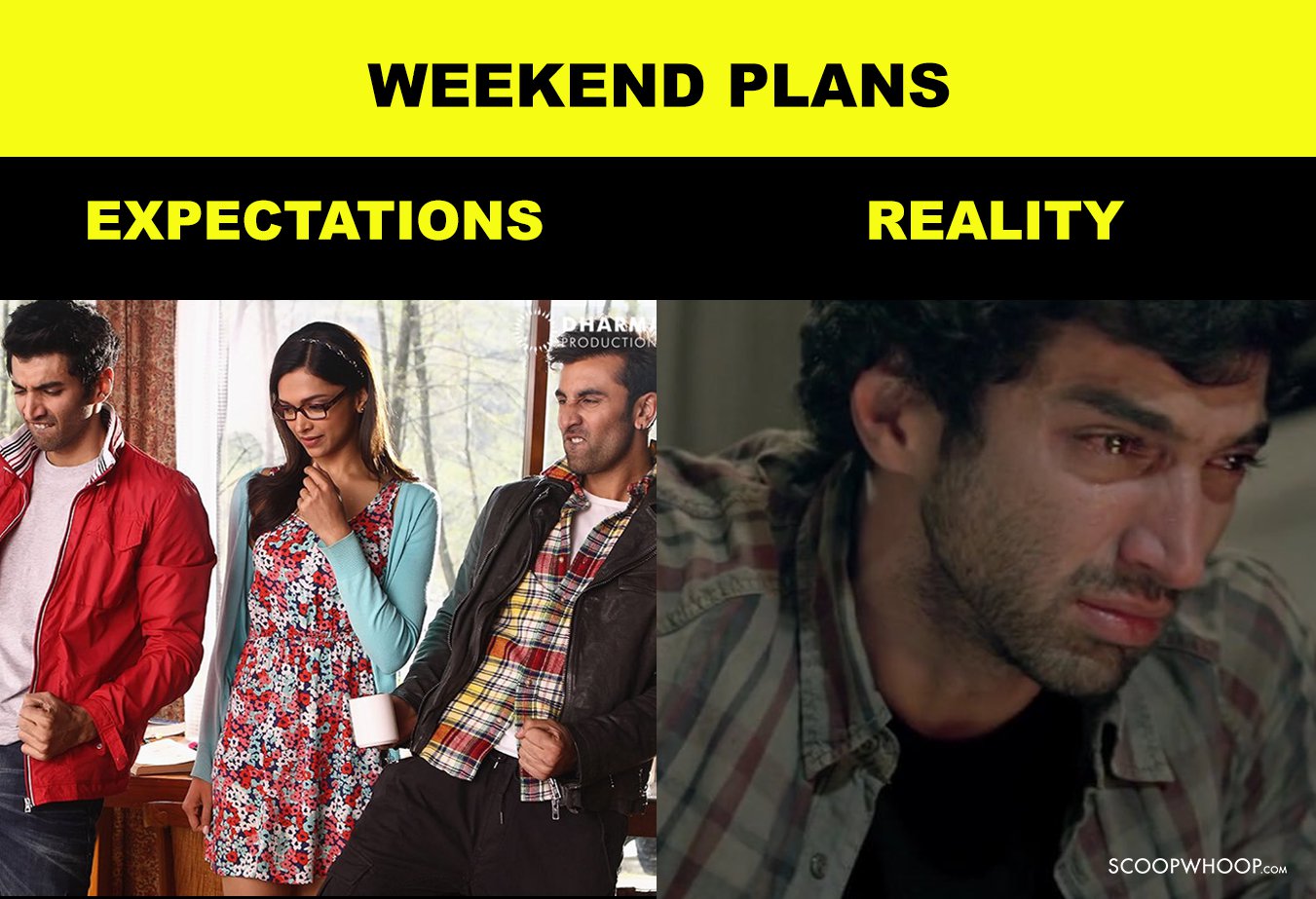 In Daawat-e-Ishq, our lover boy gets duped and dumped. 
I mean, can we even blame the guy? That gotta hurt!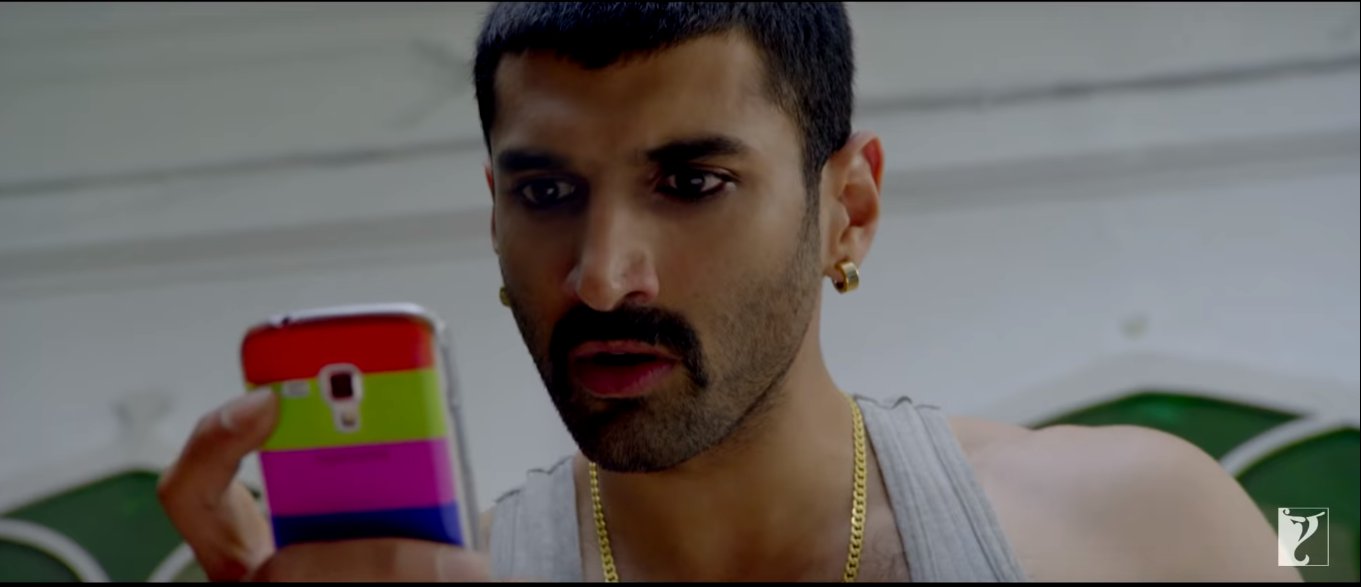 In Fitoor or as I like to call it 'Fir-brood', you basically have Aditya's character pondering his way through the entire 2 hours and 11 minutes of the film.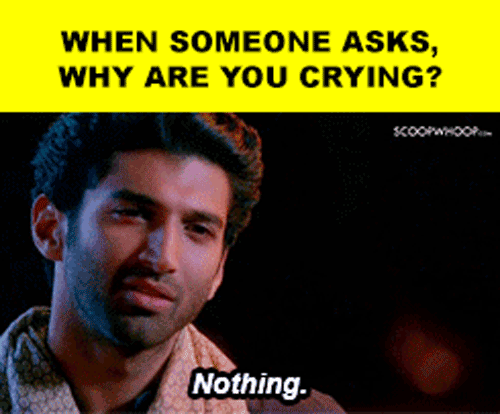 Also, high-key, crushing over the intensity of his emotions. AAAA.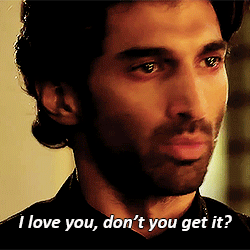 When your lover and passion are both door ka khwaab, then what can you do? Here I am crying just because someone sent me 'ok' instead of 'okay', so obviously, they hate me now!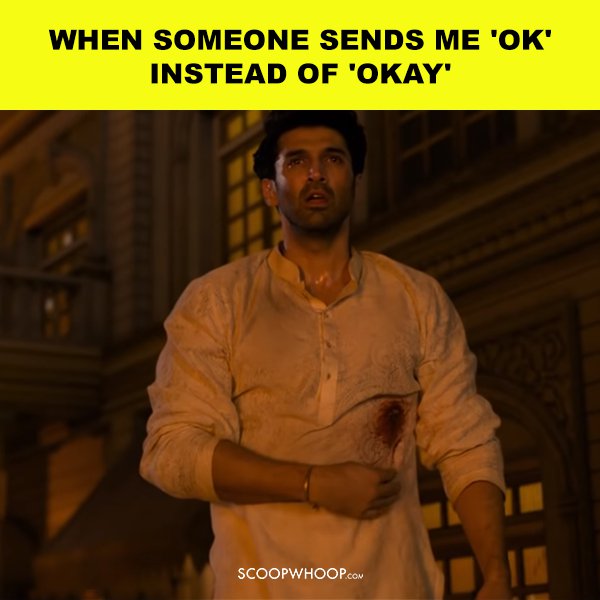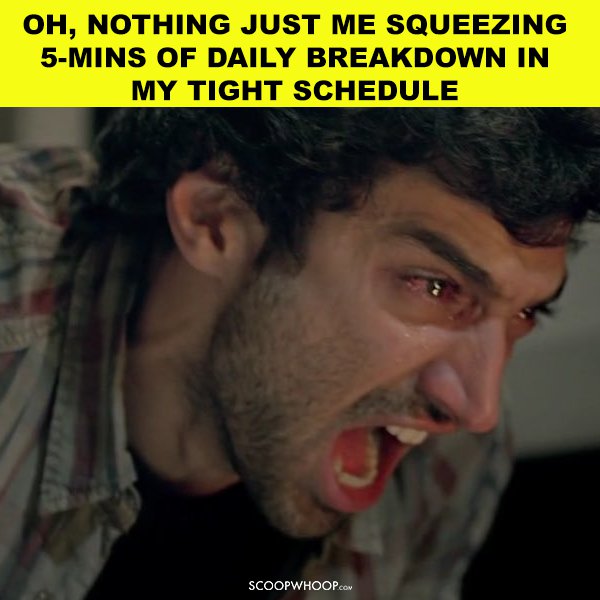 While Ok Jaanu brought a much-needed respite to our smitten boi here, we kinda missed our Aditya Roy(a) Kapur, eh? Eh?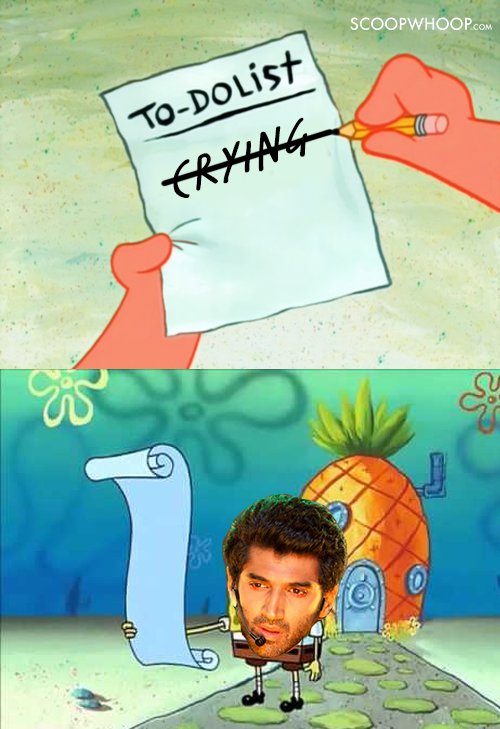 Point being, Aditya's broody and whiny characters are basically a legit mood. And we- as people doing this adulting thing only by crying every chance we get- can totally relate.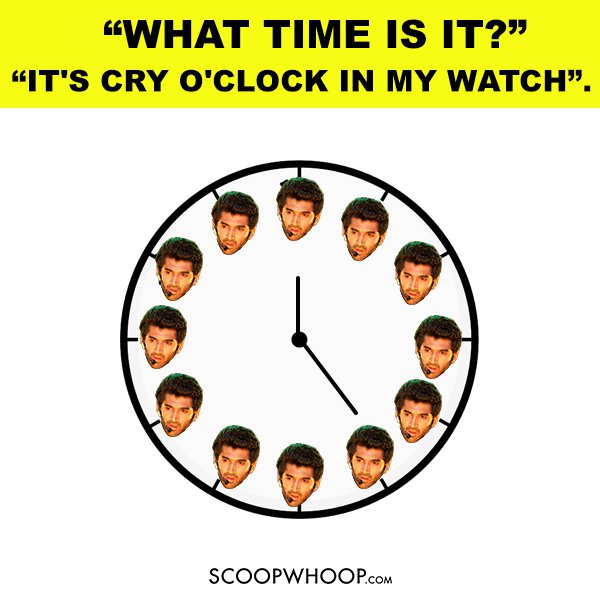 We also gotta acknowledge that every time Aditya cried onscreen our heart skipped a beat to run to him and hug him. His acting is always that convincing.
when aditya roy kapur laughs and says "accha" im crying i love him

— taj (@TAJVlNDER) November 12, 2014
IM STILL SOBBING AND ADITYA ROY KAPUR WHOS IN AASHIQUI IS ALSO IN YE JAWAANI HAI DEEWANI I DONT THINK ILL BE ABLE TO WATCH IT WITHOUT CRYING

— sara (@zayndrick) October 10, 2014
Why you cry, let me just die for you.
Look, what you have done to us, Aditya…
Watching Aashiqui 2 songs and crying over how perfect Aditya Roy Kapur was in that film 😭🙈💖🔥

— Binu🌸 (@aestheticallyFM) January 12, 2016
Anyhoo. Oh, would you look at that, it's almost time for my afternoon cribbing.
Design credits – Lucky Mehendiratta.