Just like taking an Instagram-worthy picture, coming up with an interesting Twitter bio is a task too. Especially when you are a famous celebrity who's achievements are well-known by all, what do you write in your bio that perfectly describes you and your personality? Well, to know that let's have a look at the Twitter bios of famous celebrities.
1. Amitabh Bachchan
Big B's Twitter bio is a line by his father Harivansh Rai Bachchan – "तुमने हमें पूज पूज कर पत्थर कर डाला ; वे जो हमपर जुमले कसते हैं हमें ज़िंदा तो समझते हैं "~ हरिवंश राय बच्चन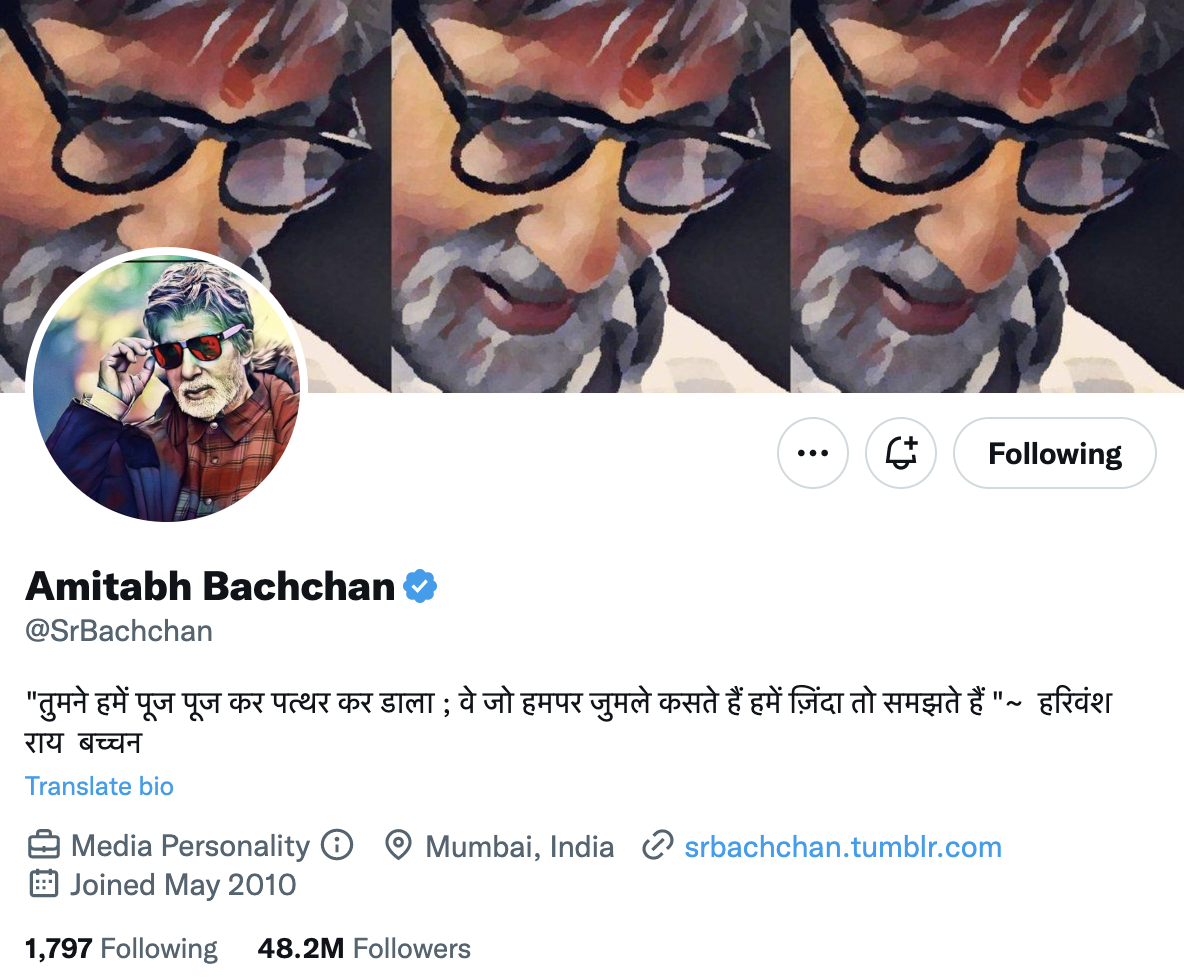 2. Anushka Sharma
Anushka Sharma's Twitter bio is a mock-Latin aphorism "illegitimi non carborundum", which translates to "Don't let the bastards grind you down."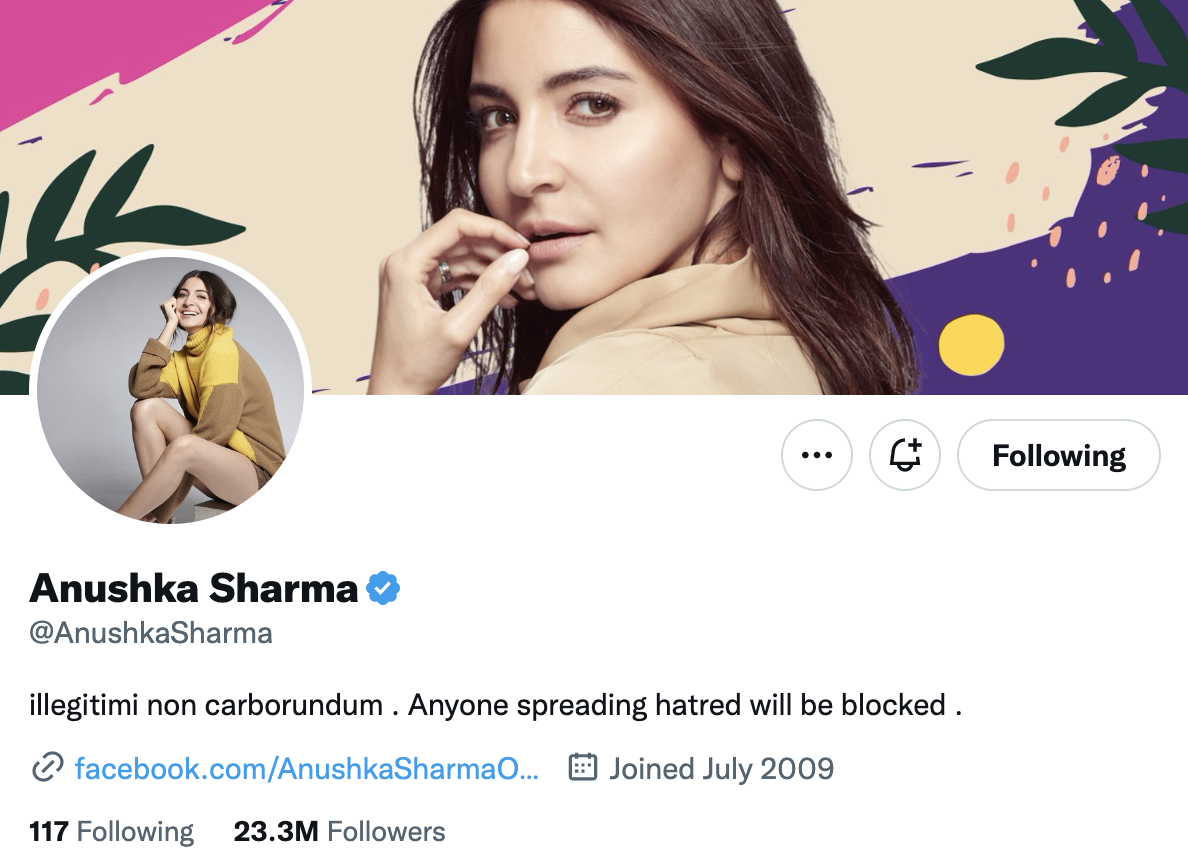 3. Virat Kohli
A proud husband and father ❤️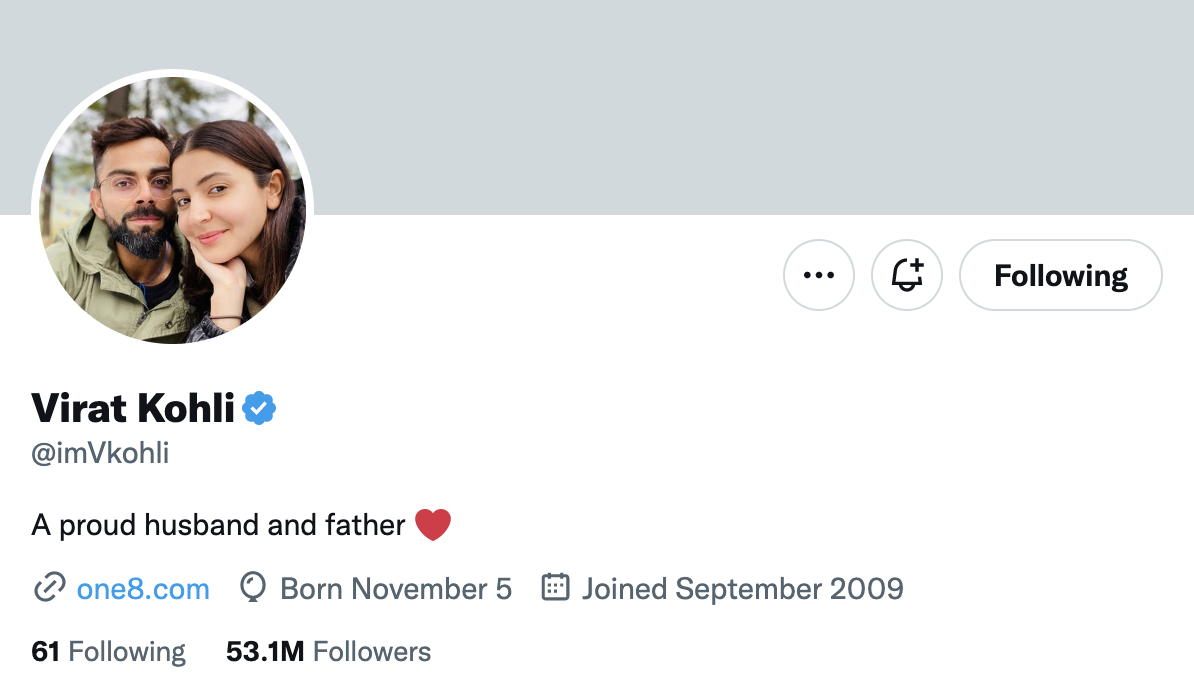 4. Priyanka Chopra
Dreamer.. Achiever..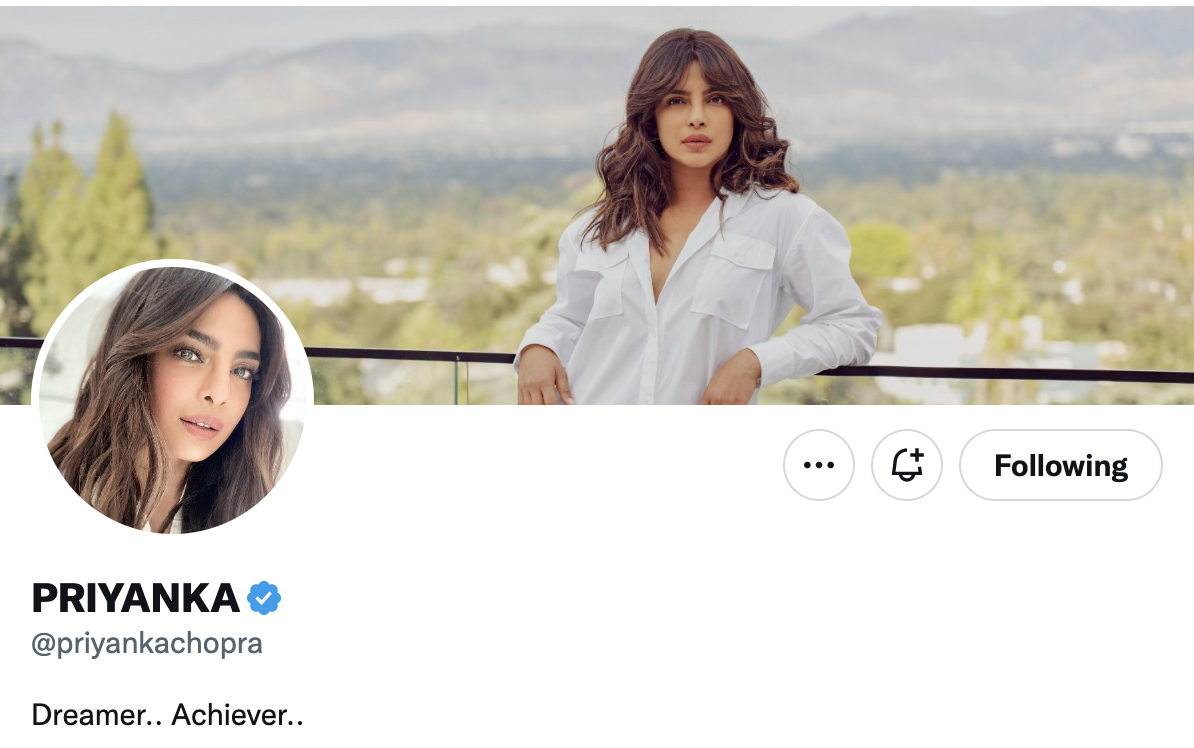 5. Hrithik Roshan
Man on mission- to live the best life possible come what may.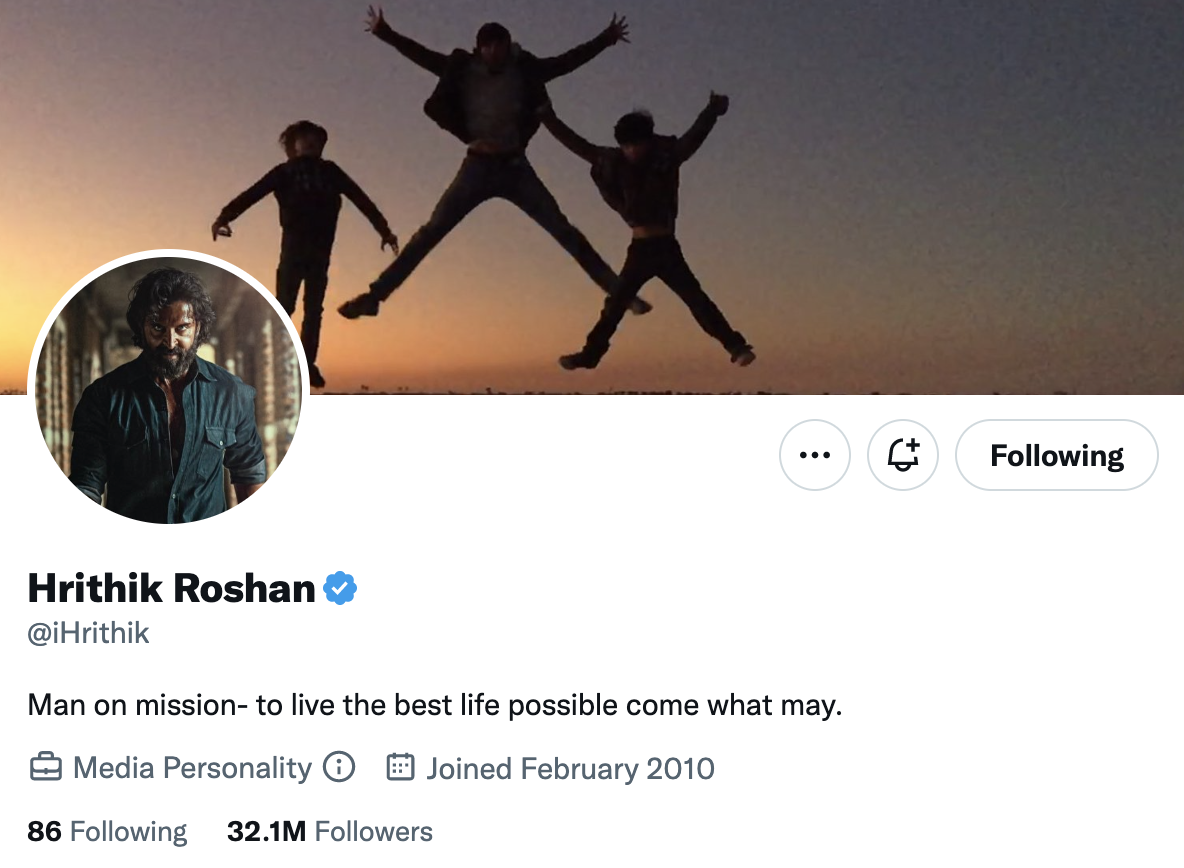 6. Parineeti Chopra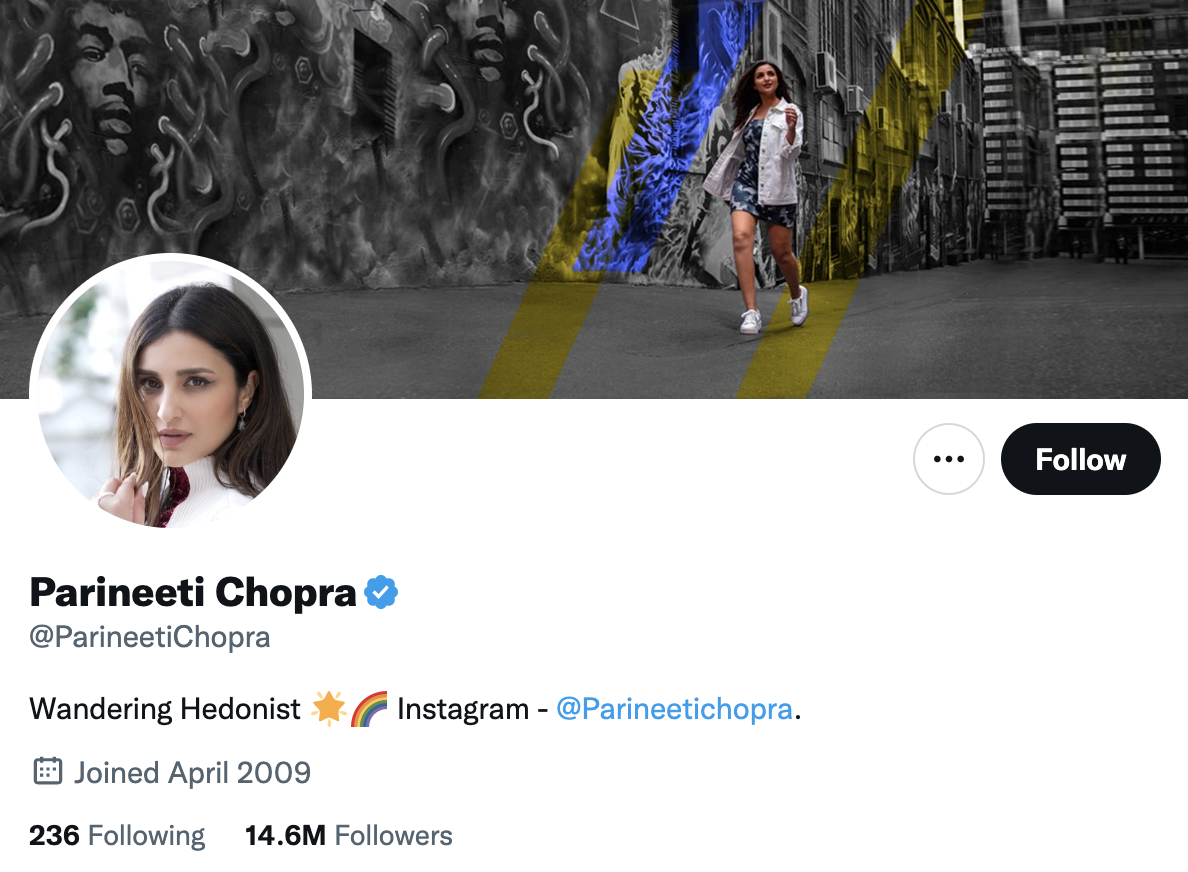 7. Ranveer Singh
Living the dream…….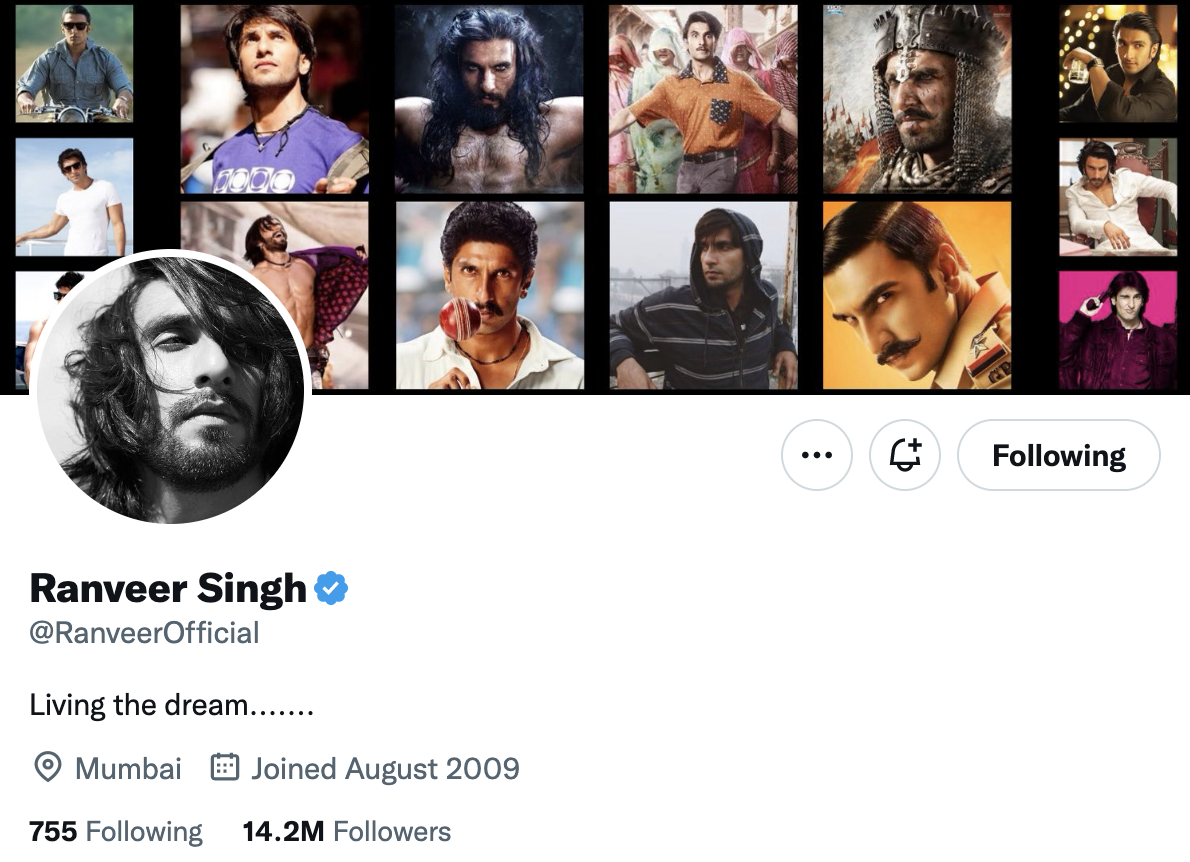 8. Madhuri Dixit Nene
Feeling connected with each other makes life worth living. Happy to keep in touch!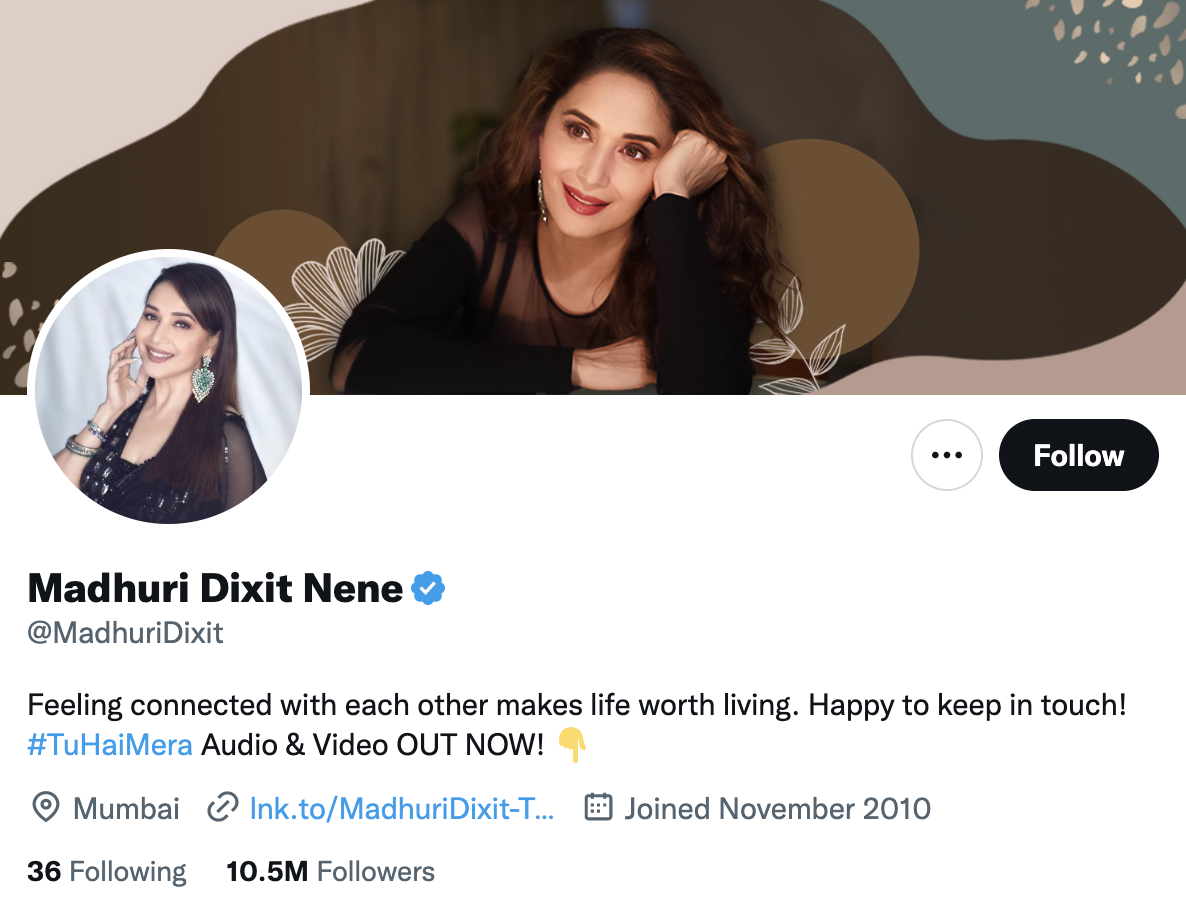 9. Jeff Bezos
Amazon. Blue Origin. Washington Post. Bezos Earth Fund. Bezos Academy.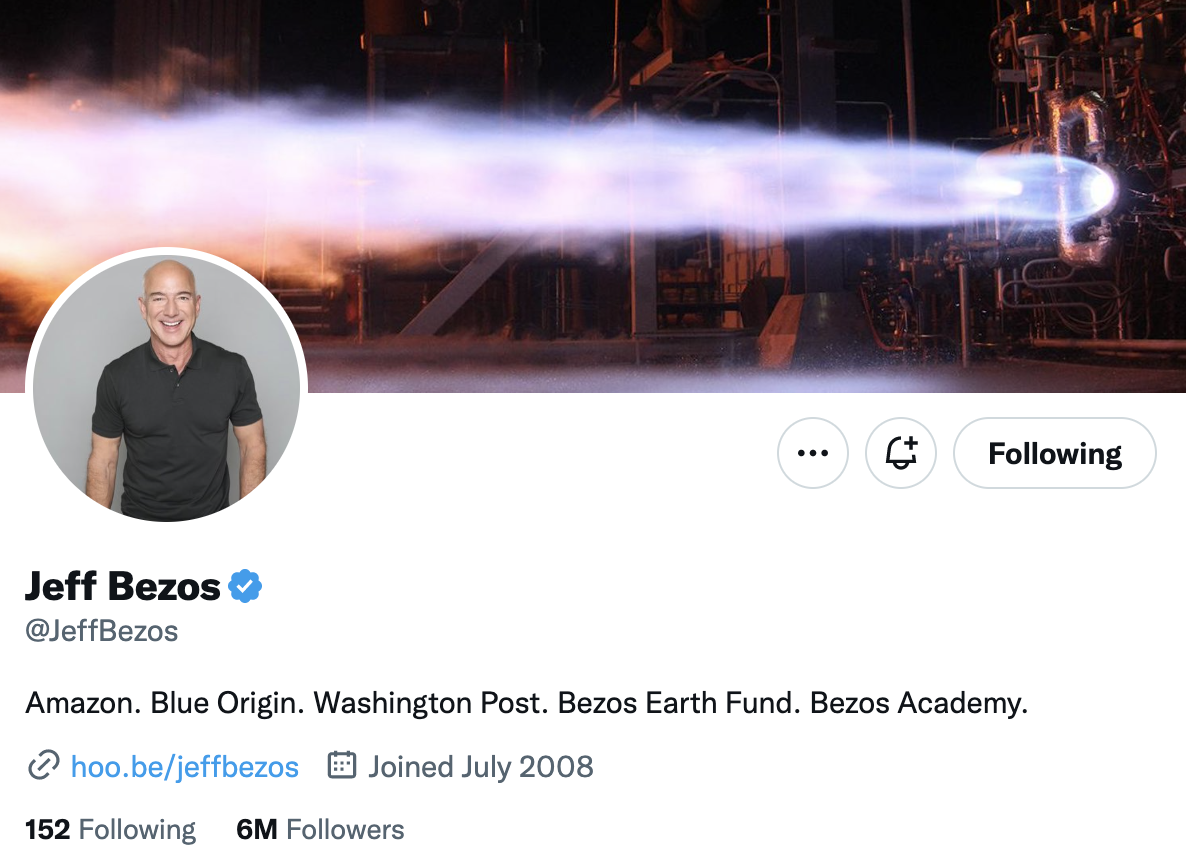 10. Ajay Devgn
I talk more in movies than in real life…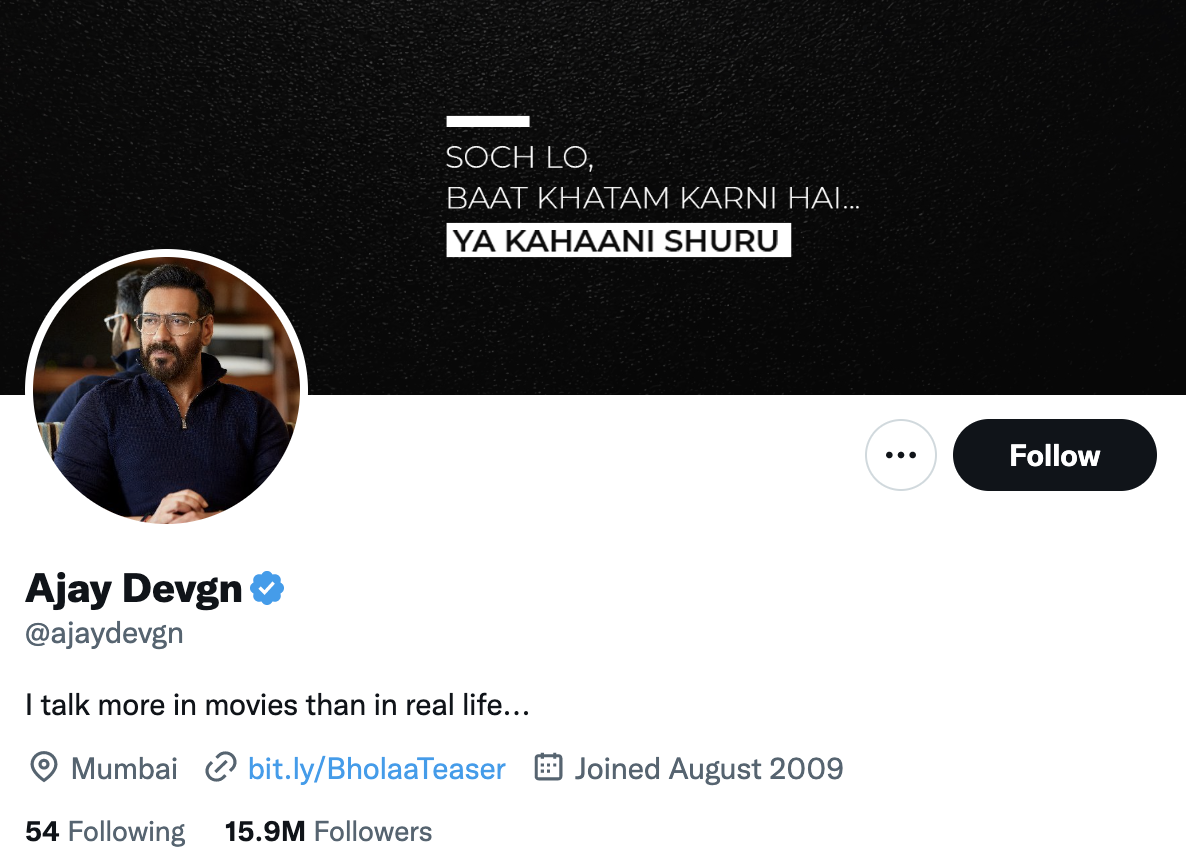 11. Salman Khan
Film actor, artist, painter, humanitarian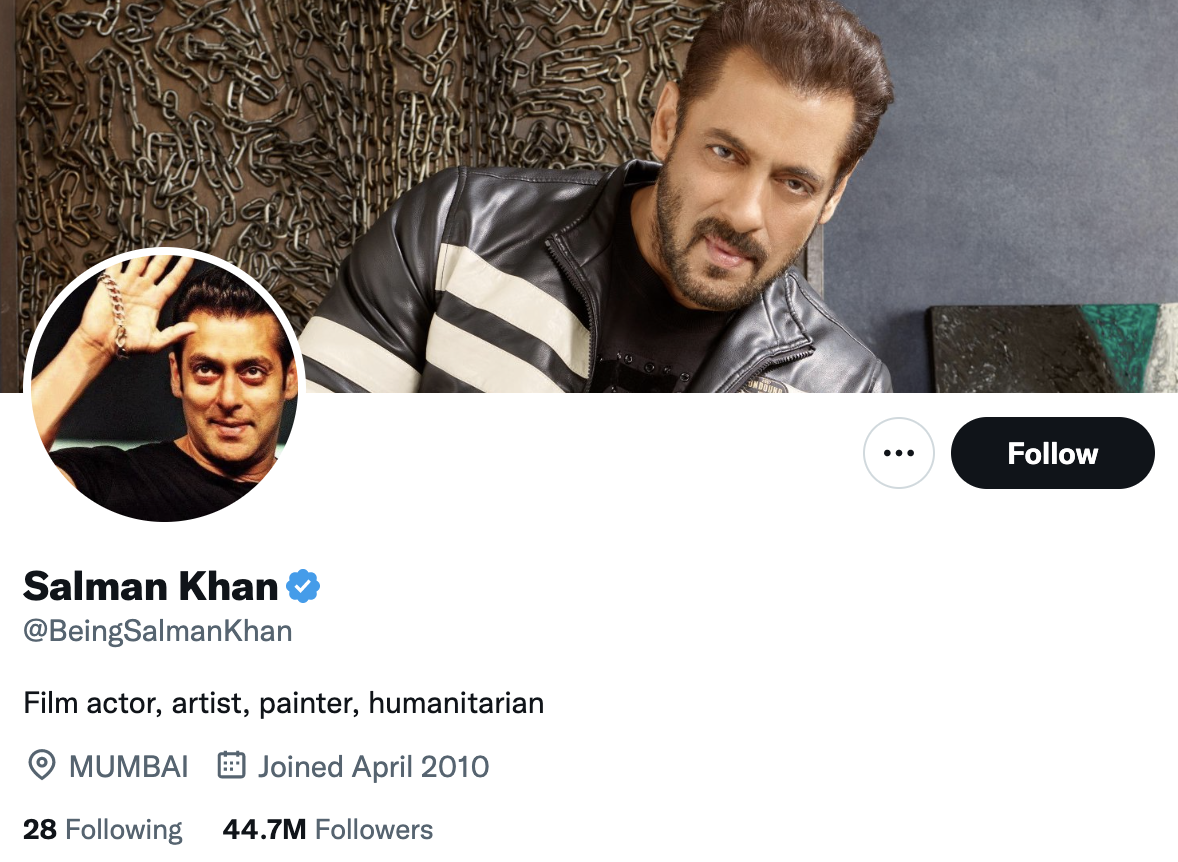 12. Cole Sprouse
super cool and nice guy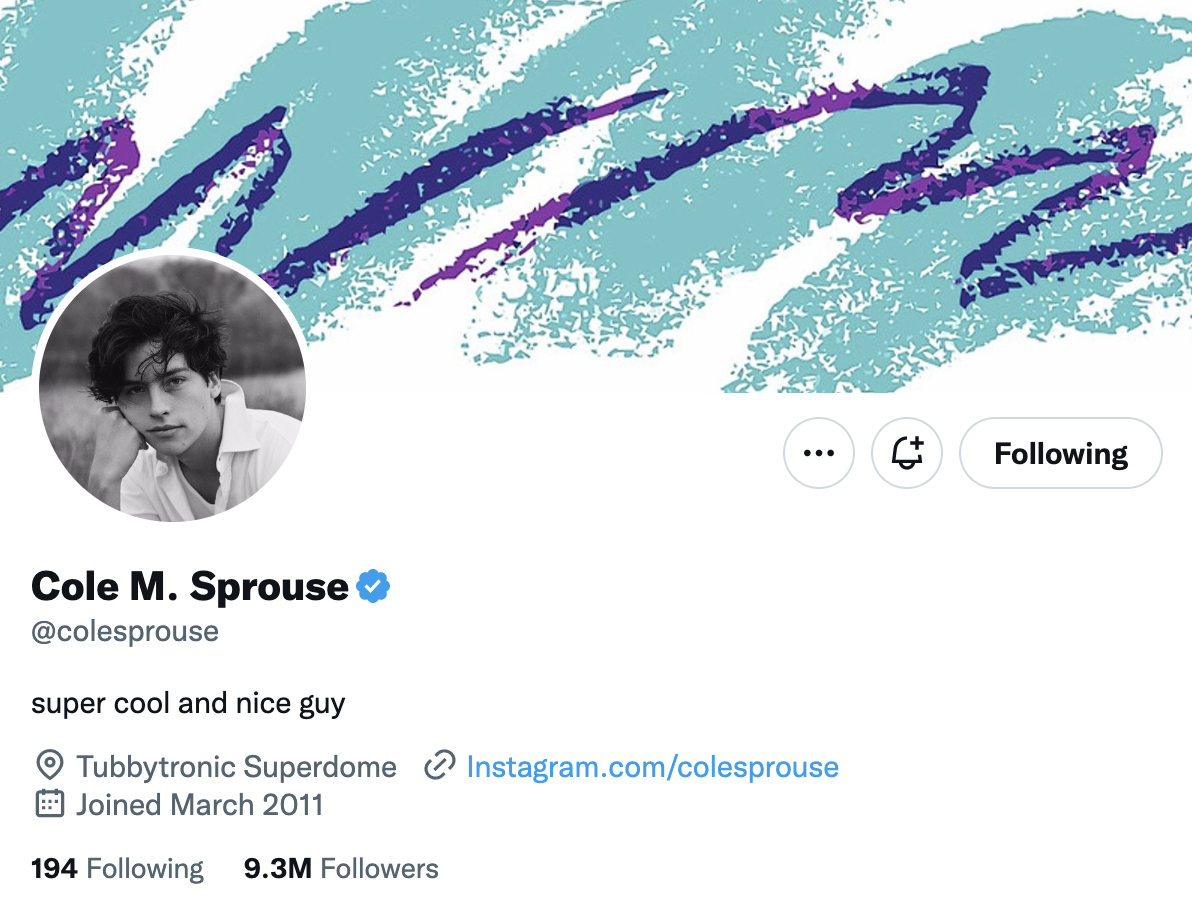 13. Kalki Koechlin
This one time abroad I didn't have ID to get into a bar so I told the bouncer 'Google me, I'm famous.' The rest of the time though, I don't feel that important.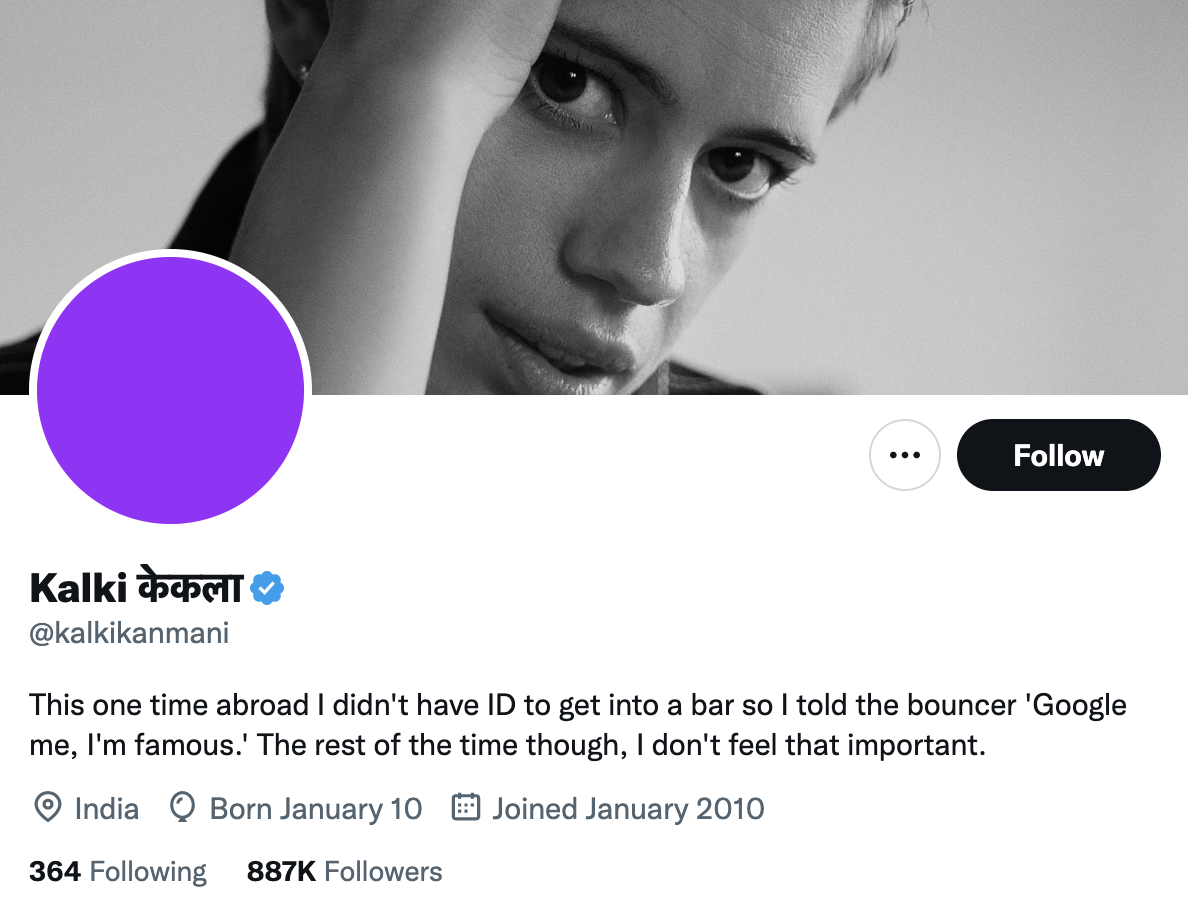 14. Robert Downy Jr.
You know who I am.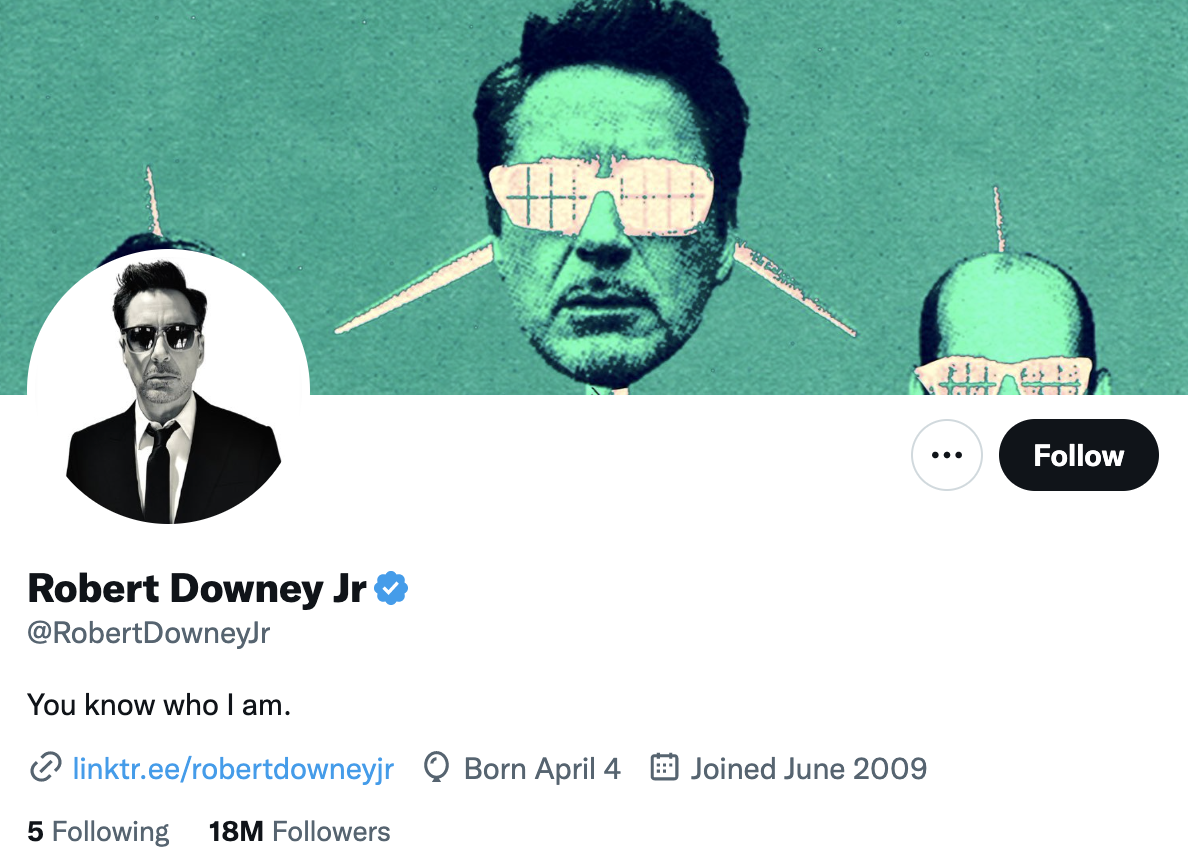 15. Twinkle Khanna
A bulletin board for news, updates and links pertaining to Twinkle Khanna's columns, books and projects.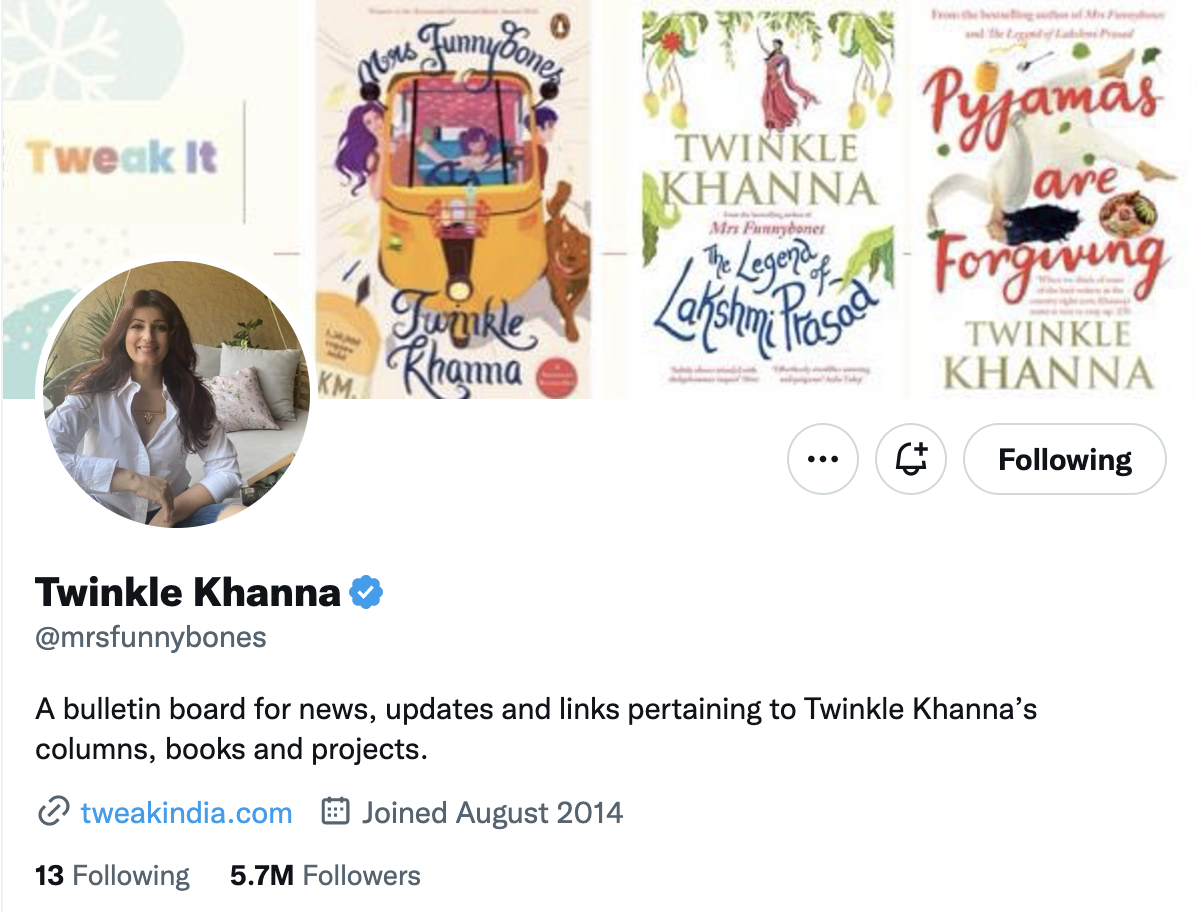 16. Chrissy Teigen
de-motivational speaker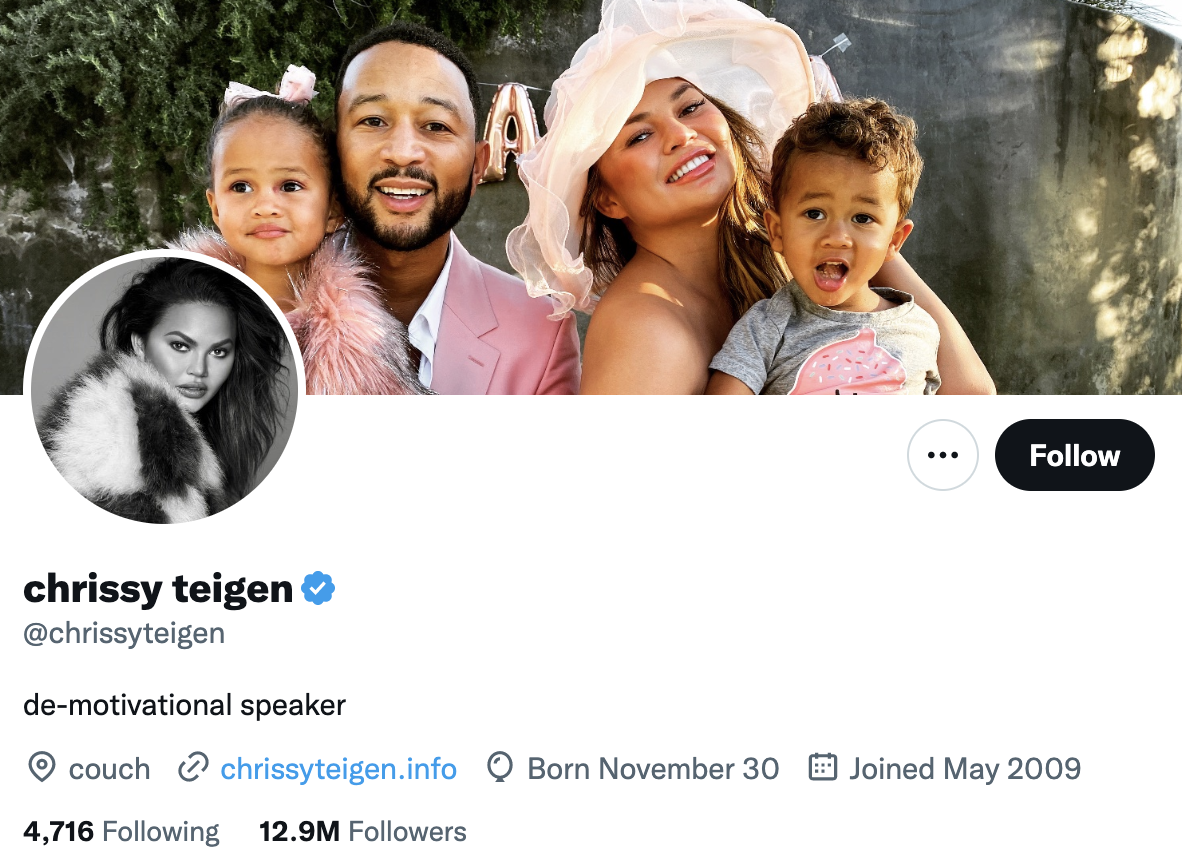 17. James Blunt
Cockney rhyming slang for the good stuff; Proof that one song is all you need.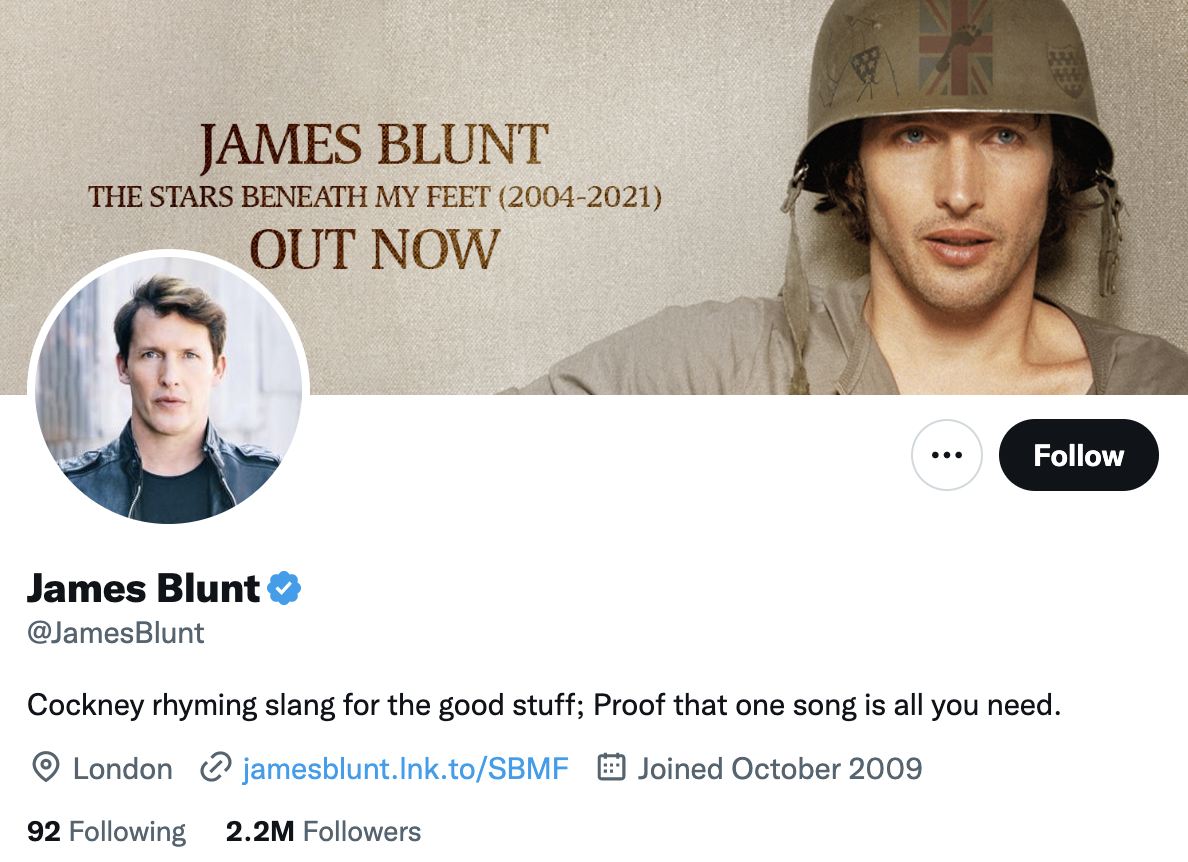 Maybe these bios will give you some help with writing your bios as well.