Julia Michaels is an American singer and songwriter.
She is also videsh waali Anushka.
I am not saying that, people are. 
Michaels bears an uncanny resemblance to Anushka Sharma, which she is reminded of every day, on every picture, on every social media account.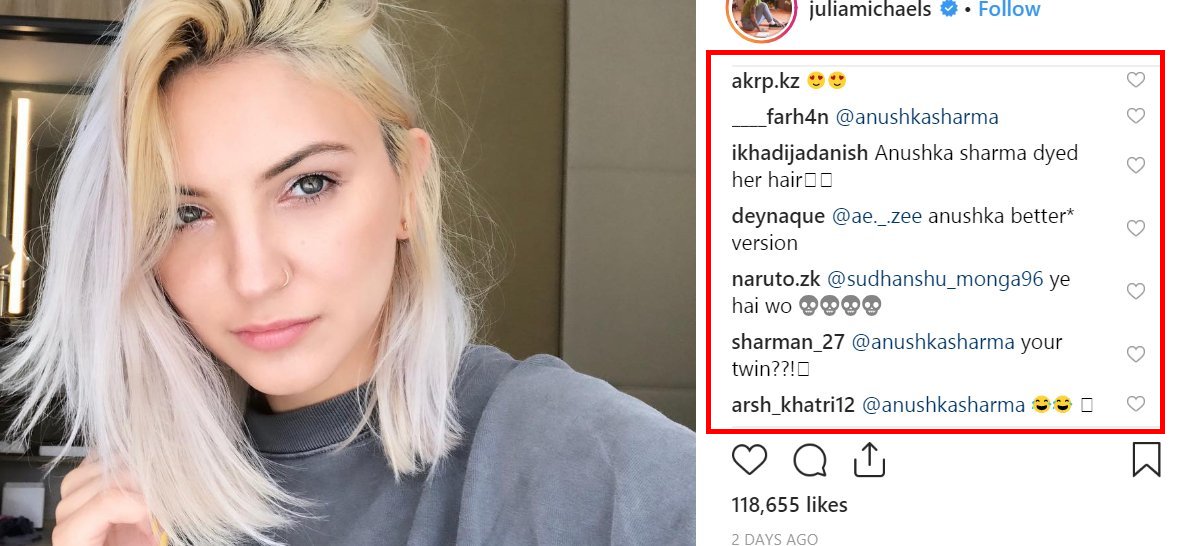 To be honest, I kinda see why. 
Now, we have never been the ones to be subtle about these things, have we?
The memes are here to stay!
Also, I wonder what Anushka has to say about this!