Five years ago, in a movie where neither his story nor his character was the central subject, Aparshakti Khurana (as Omkara in Dangal) won over the audience with a wide smile and an unexpectantly nuanced performance – after all, technically it was his debut role.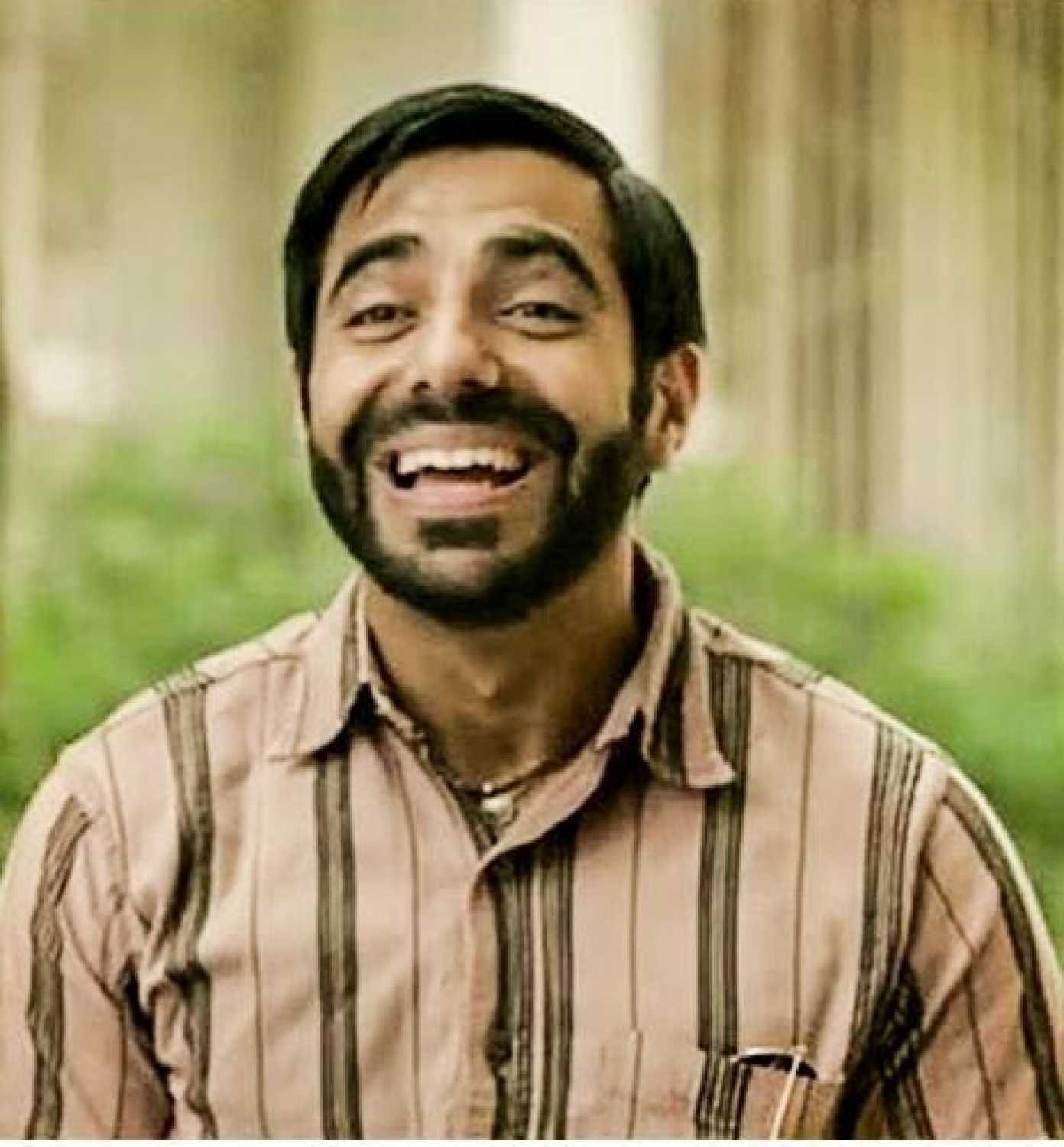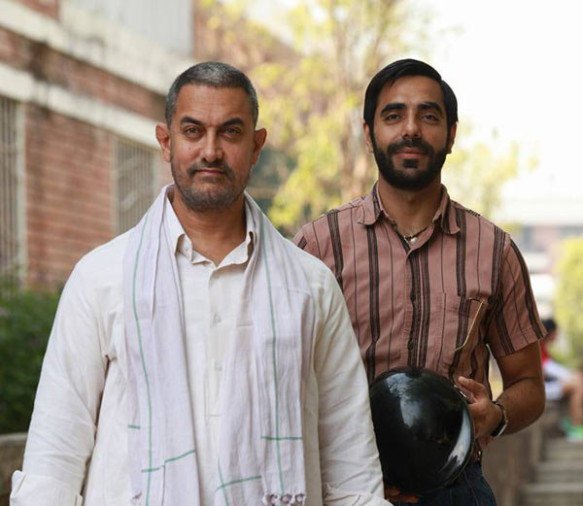 5 years and a handful of brief roles later, the audience banks on him as an entertainer – but the film industry appears to have missed the memo. Because even now, the film industry consistently stereotypes him as a comedic relief – rather than let him take center stage. 
maddock films writers' room:

dinesh vijan: so any ideas???
writers: ….
dinesh vijan: ….
intern writer: how about casting aparshakti khurana as the funny sidekick?
writers: ….
dinesh vijan: that's it boys!!! we have our next film

— Poulomi Das (@PouloCruelo) October 31, 2021
Aparshakti Khurana is born to play Hero's friend.

— Bollywood Memers (@BollywoodMemers) October 30, 2021
In a series of impressive performances, the latest being his role in Jabariya Jodi and Hum Do Hamare Do Aparshakti has consistently upped the ante – no matter who he was sharing screen space with.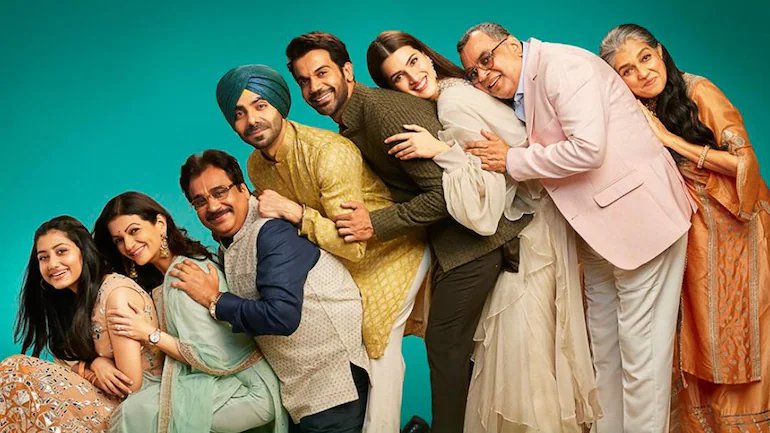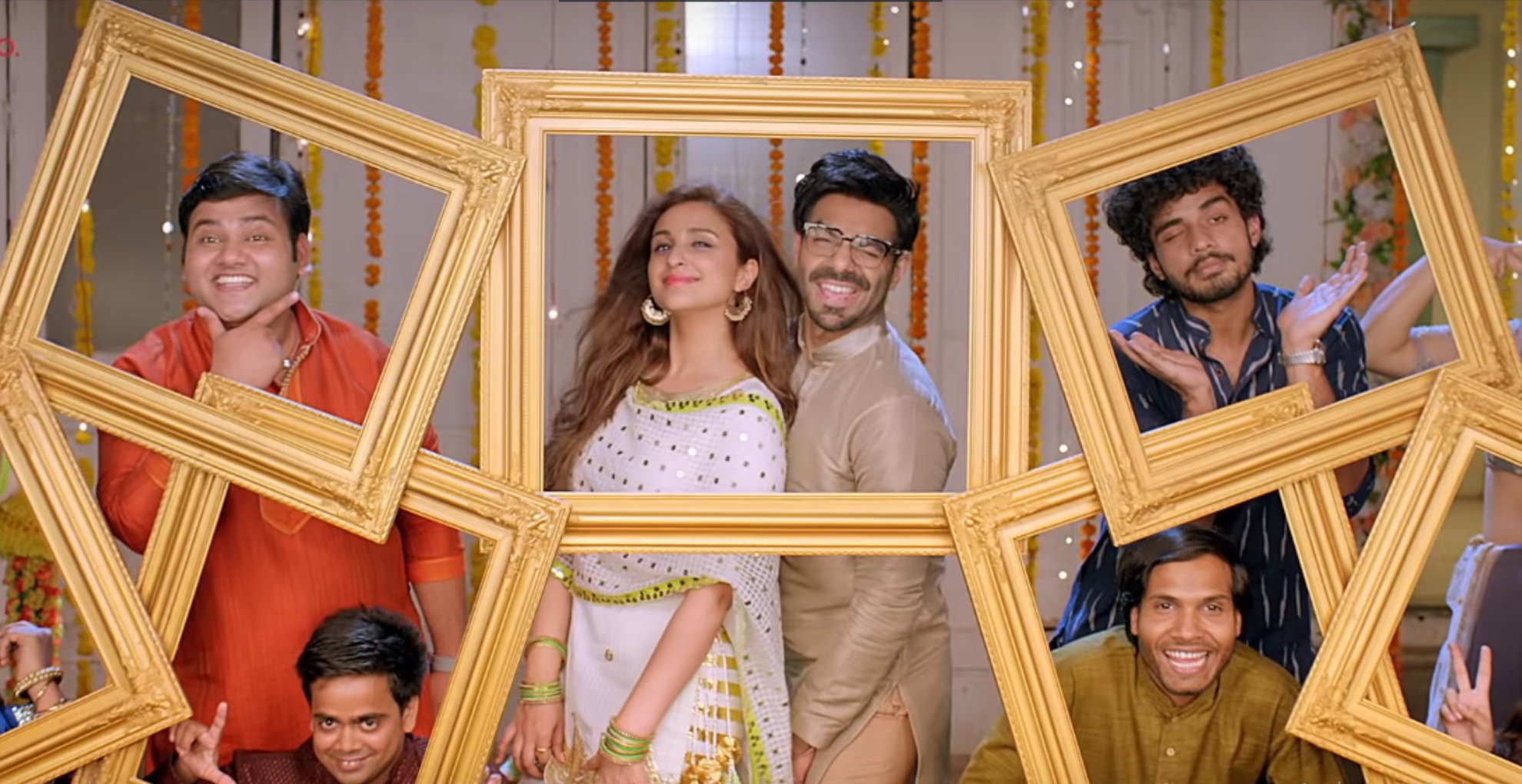 Right from the start, Aparshakti has ensured that when the camera pans on him, his quirky, honest, and humorous portrayals keep the audience hooked. 
Which, considering he's shared screen space with actors like Rajkummar Rao (Stree), Aamir Khan (Dangal), Manoj Bajpayee (Saat Uchakkey) and others, is a testament to his talent.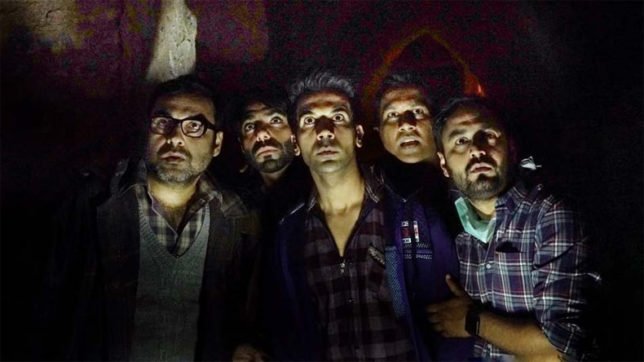 Additionally, his ability to make every character appear natural – no matter the fictional world it's set in – is worth celebrating. Because physical appearance, including clothes and make-up, is only part of what makes a character work. A large part is an actor's potential to imbibe the mannerisms, ace the accent, and delve into a character so completely that it appears he was born to play that role. 
And whether it was as the 'eloped groom' Aman Singh Wadhwa in Happy Phirr Bhag Jayegi, the adorable cousin Omkar in Dangal, the affable but cynical Bittu in Stree or the practical, loyal-to-a-fault friend Chakram Gandhi Sheikh in Luka Chuppi, Aparshakti Khurana never delivered a false performance.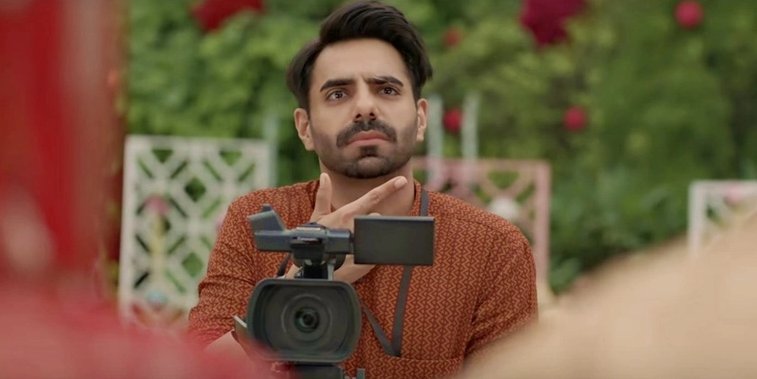 Naysayers may call out his roles to appear 'conventionally similar'. And if thoroughly analyzed, on paper, his roles will fall under the 'hero ka dost' category. 
And yet, you don't walk out of the movie hall thinking of him as 'hero ka dost'. You remember his dialogue delivery, you remember a gesture he made or a particular expression through which he made even the most absurd statements sound authentic.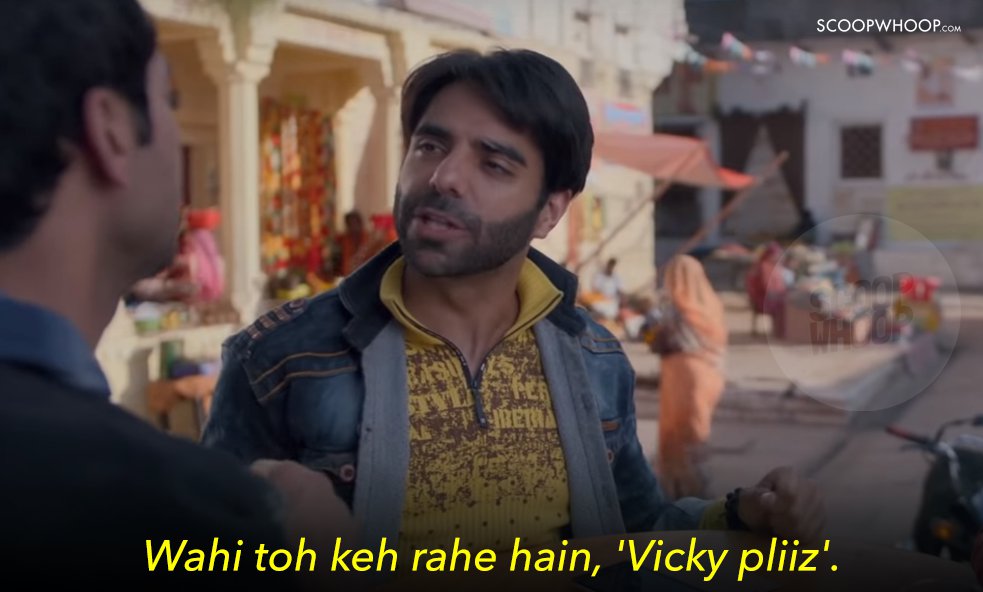 Even in movies that were entirely missable (as Rajma Chawal), his limited role was the saving grace – the one (and often only) thing that initially you remembered, and now, after getting accustomed to his genius, you look forward to. 
He has enabled the audience to develop a faith in his performances – one that guarantees that no matter what the movies get wrong or right, at least the scenes that he will appear in will leave you thoroughly entertained. 
65. Aparshakti Khurana & Pankaj Tripathi in Stree

They were the star performers in the film for me & runs the show. Both were just amazing in their respective roles. pic.twitter.com/cozWbu7t31

— R I D D H I T (@Nadan_Parindey_) July 6, 2019
I love Aparshakti Khurana so much. It's high time directors sign him as a lead actor. He has so much potential 👏

— rish. (@riishita) June 3, 2019
The few films, like Kanpuriye and Helmet, where he shed the 'side role' to play lead had people noticing his performance, even when the films themselves, slipped under the radar.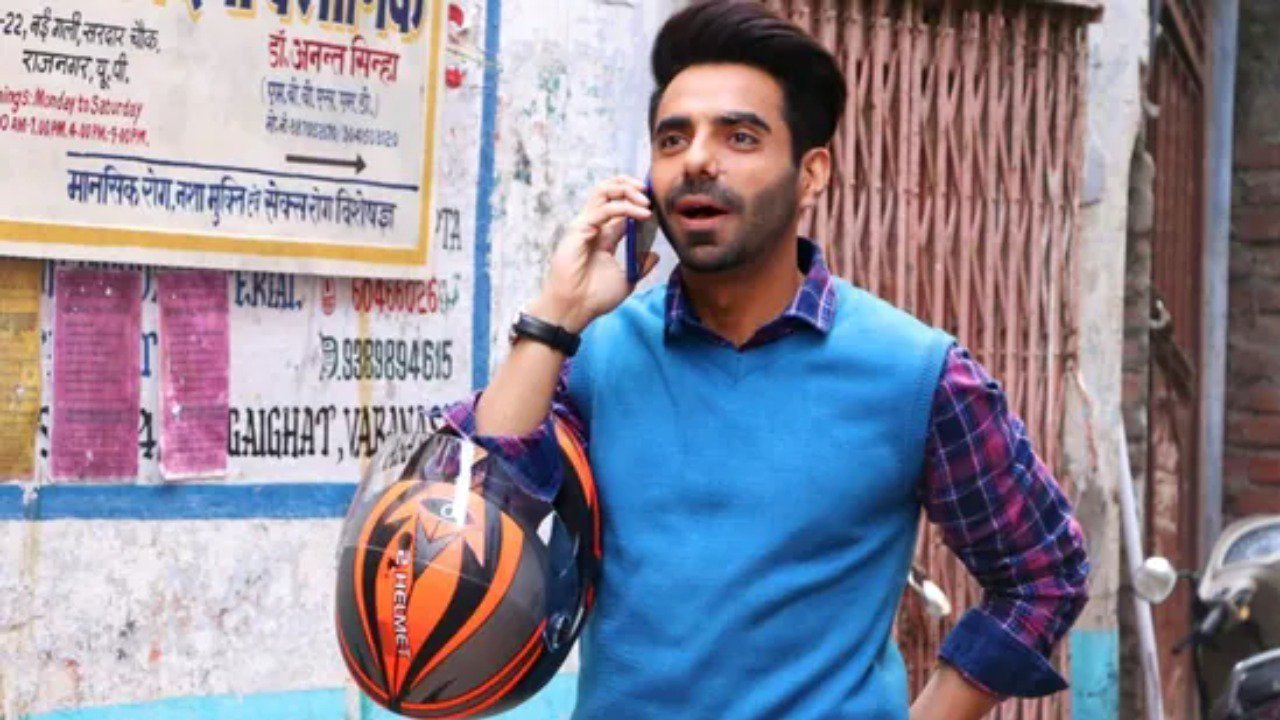 It's true that an impressive performance – no matter the screen space – will leave an impact with the audience. And yes, brief but powerful roles can set up the path for full-fledged roles. But, Rajkummar Rao's career trajectory is the exception, not the norm in this industry. And far too many times talented actors have continued to impress – but from the sidelines. Case in point: Jimmy Shergill
Jabariya Jodi Review: It's hard to think of a recent movie that so rapidly went from being non-offensively boring to what-in-the-name-of-Jabariya-Jesus-is-going-on 😭 Also, is Aparshakti Khurana slowly becoming the new Jimmy Shergill? https://t.co/OWzIXLHwhX

— Ankur Pathak (@aktalkies) August 9, 2019
With Dangal he had allowed us to sit up and take notice of his talent. With Stree, he convinced us that there's more to him than just being the other Khurana brother. With Jabariya Jodi he proved that the spotlight may be on the 'stars', but he was the one casting a long shadow.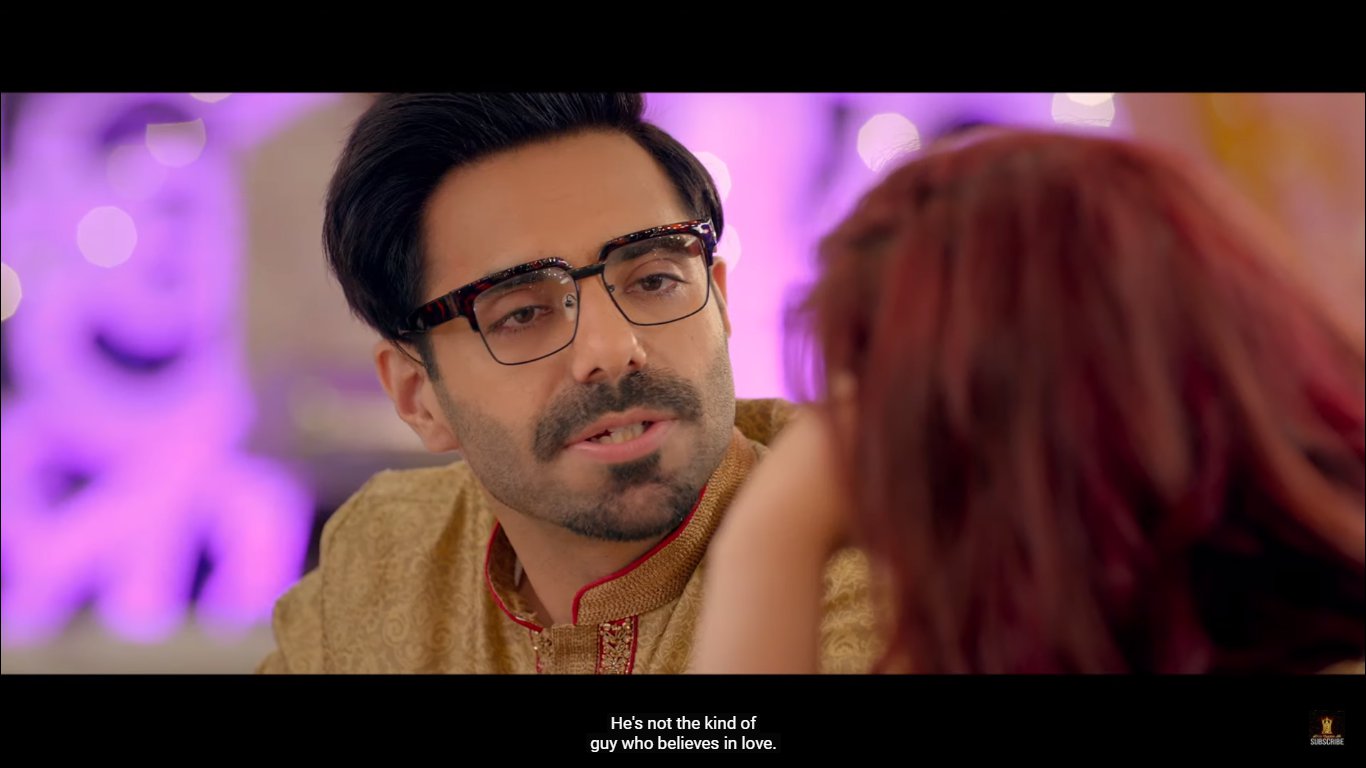 Bollywood, let's not relegate Aparshakti Khurana to just being the 'comic element'. It's time we watch him rule not just our hearts, but also the silver screen.