Our favourite cricketer – Yuvraj Singh AKA Yuvi has recently brought down the curtains on his victorious cricket career. I am sure y'all know that already but, do you know what he is up to these days? Well *coughs* I know what's up with him! 
So recently, while scrolling through my feed, I came across this video in which Yuvraj Singh is being interviewed for a 9-to-5 job… 
At first, I was shocked to see Yuvi being in a regular job interview. I mean, switching from playing cricket for the nation to working at a paper-selling company – the change is drastic Yuvi Paaji! Matlab I know this workplace looks fun and all but what's the actual reason behind this major career switch?   
Anyway, I was toh really excited to see Yuvi on screen post his retirement so, without wasting a single second, I played the video! 
And, I'll tell ya what? This video is so hilarious that I couldn't keep myself from sharing the best moments from it… So, here are some of my favourite scenes from the video that'll definitely make y'all laugh out loud!   
1. When Chaddha tells Yuvi that he looks like Yuvraj Singh… Yeah, dude 'cause HE IS Yuvraj Singh!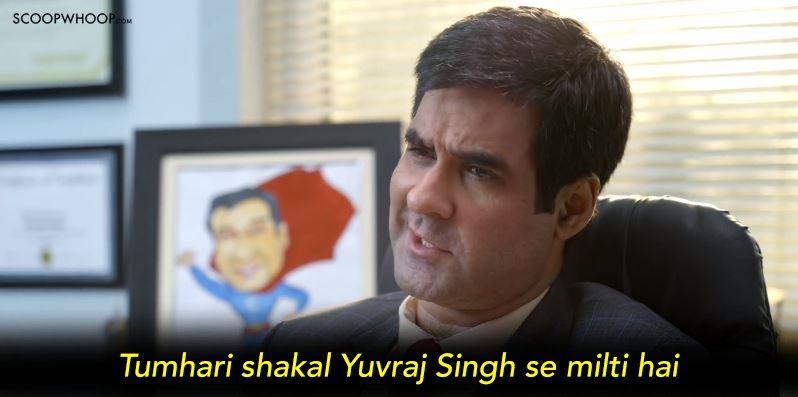 2. When you get to know the actual meaning of dal makhani…  I bet it won't be your favourite dish anymore LOL!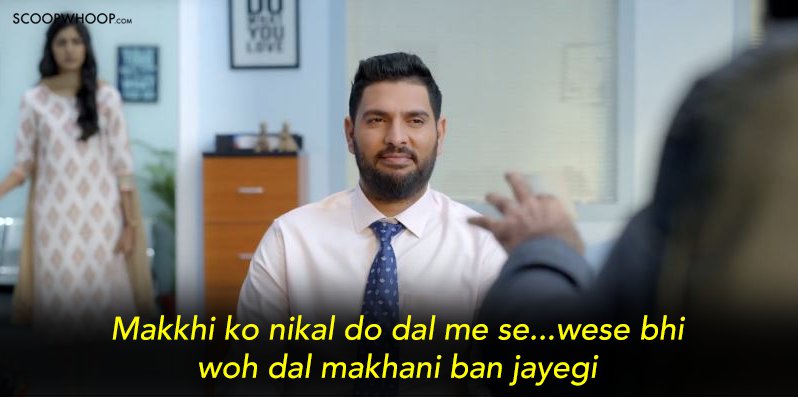 3. And, Yuvi even gets tricked into signing on everything from a cricket bat to a paper! Kyuki signature test bahut jaruri hai…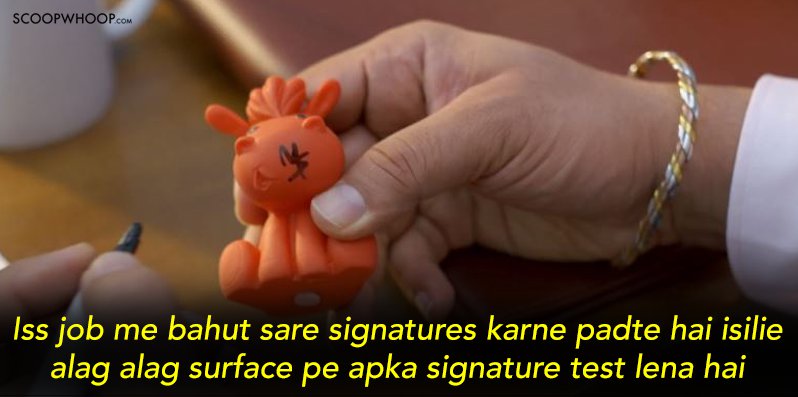 4. That moment when Chaddha shows Yuvi the trick that made him a star during his college years. HEY! I can do that too!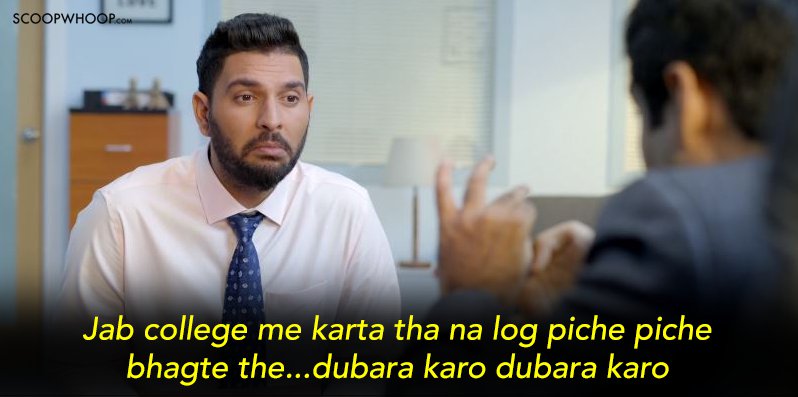 5. And, guess what? Yuvi ACTUALLY knows the Hindi term for Cricket. Yuvi rocked, Chaddha shocked!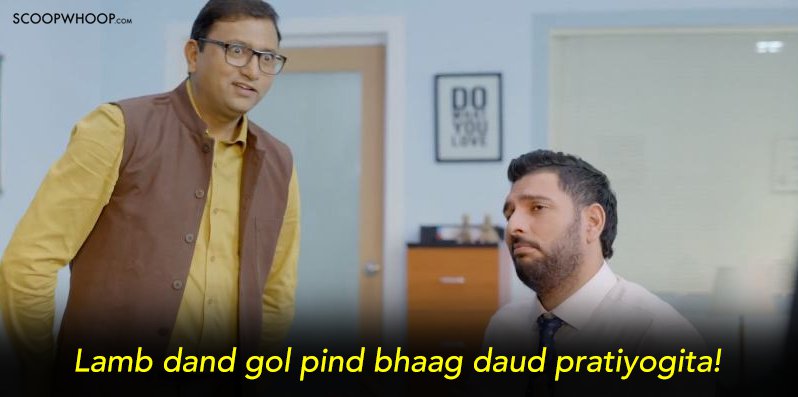 6. That scene where Chaddha challenges Yuvi to toss all the paper balls inside the dustbin and Yuvi slays it like TOTALLY!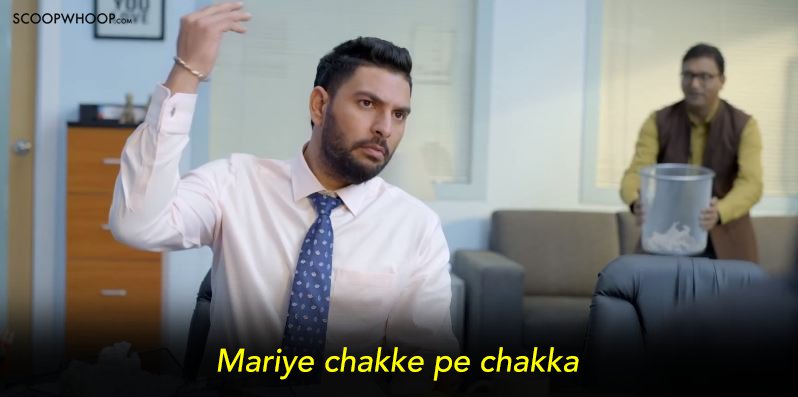 7. According to Jagdeep Chaddha, Wilkins Chawla mein stardom nahi, professionalism chalta hai… Yeah, yeah, I can see that!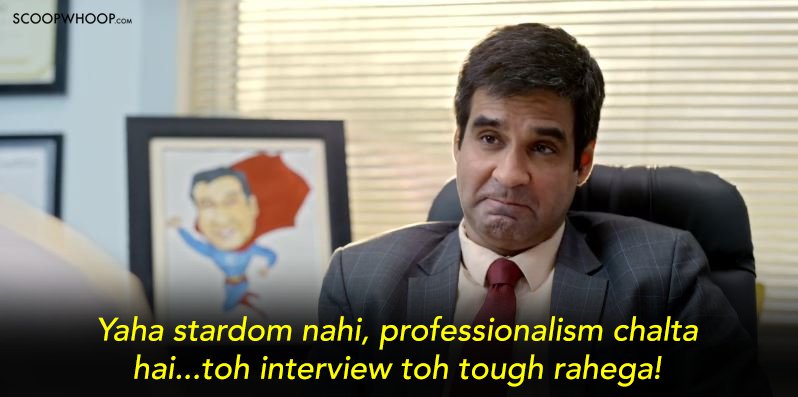 8. When TP says we won't take a salary from you after Yuvi asks about his package. FUNNIEST. SCENE. EVER.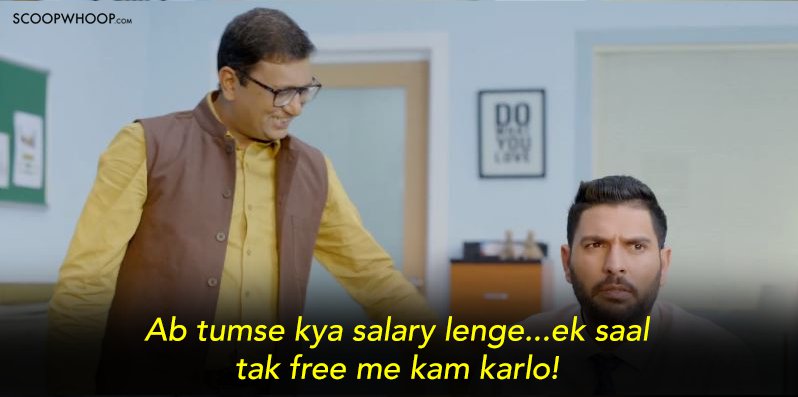 Okay so, by now you must have figured how chucklesome this video is, right? Then, why waste time when you can actually give yourself a nice laughing session? Go on, watch the video here:  
By the way, I am
toh
wondering if Yuvraj's gonna be a part of this show or not? I mean, in the end, Chaddha has hired him to work in Wilkins Chawla, so will he be an employee in
The Office
? Come, let's watch the 
show
 on
Hotstar VIP 
and find out!              
In association with
HOTSTAR SPECIALS