Bollywood award shows are anything but serious business. It's a hoo-haa about the same old performances along with shitty nominations.
Here are 11 memes that totally grasp the concept of what goes down at these award shows.
1. The list is never-ending.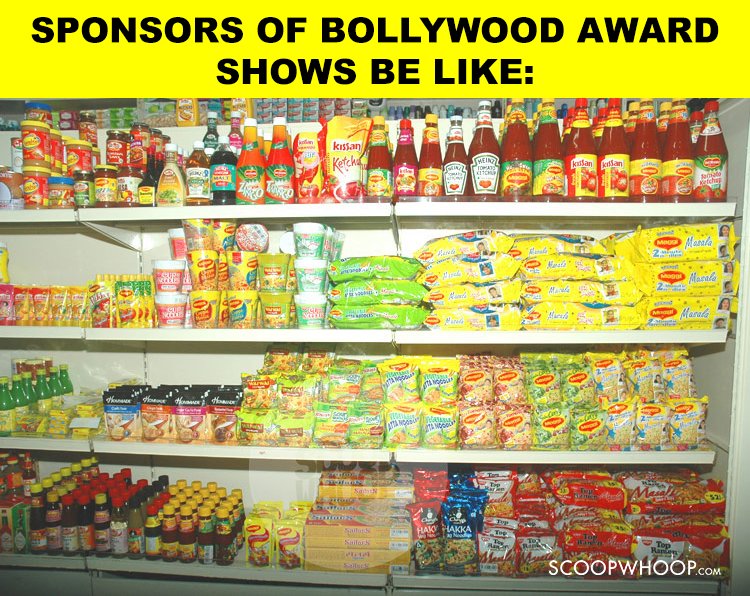 2. Where are the good performances?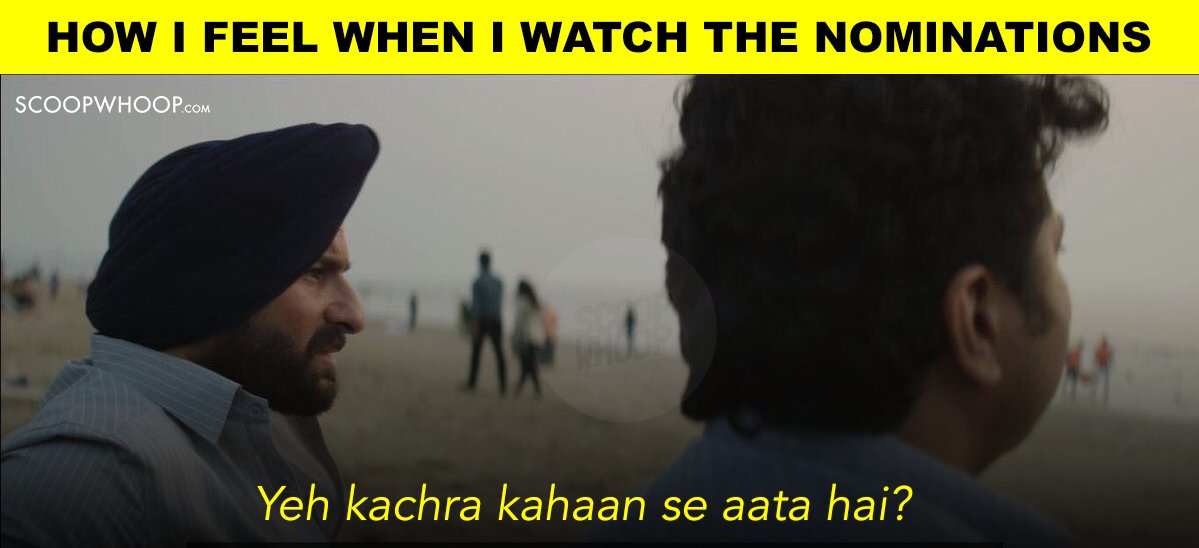 3. You get an award for just showing up.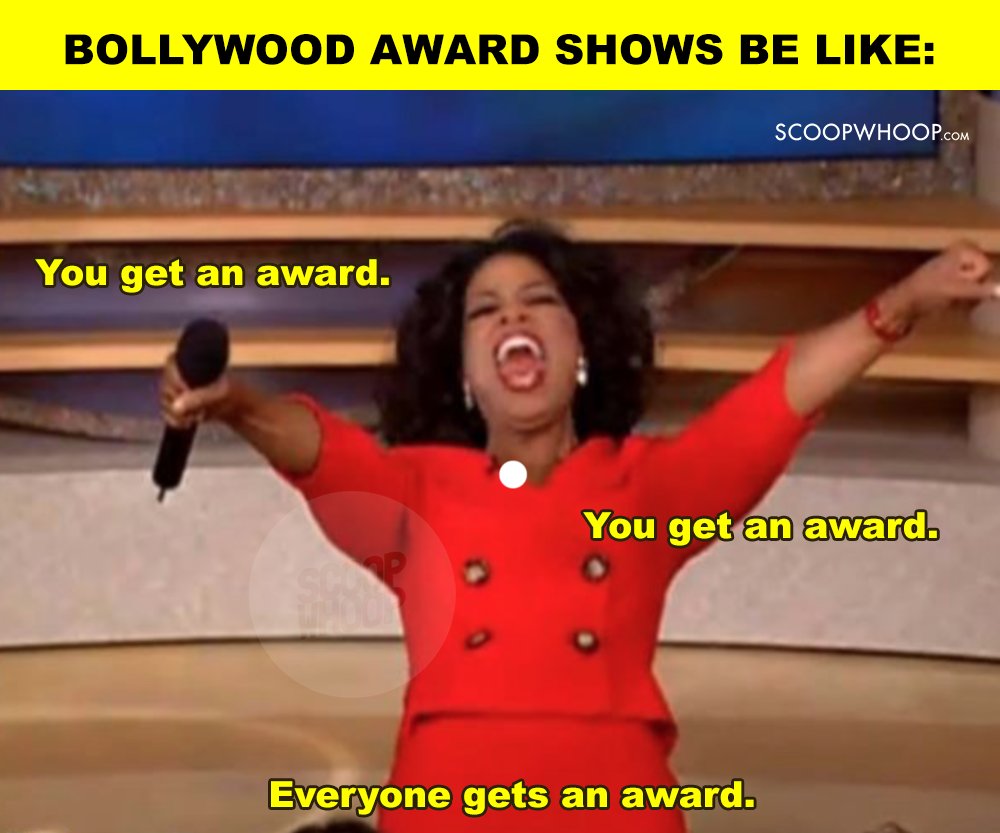 4. What even is happening?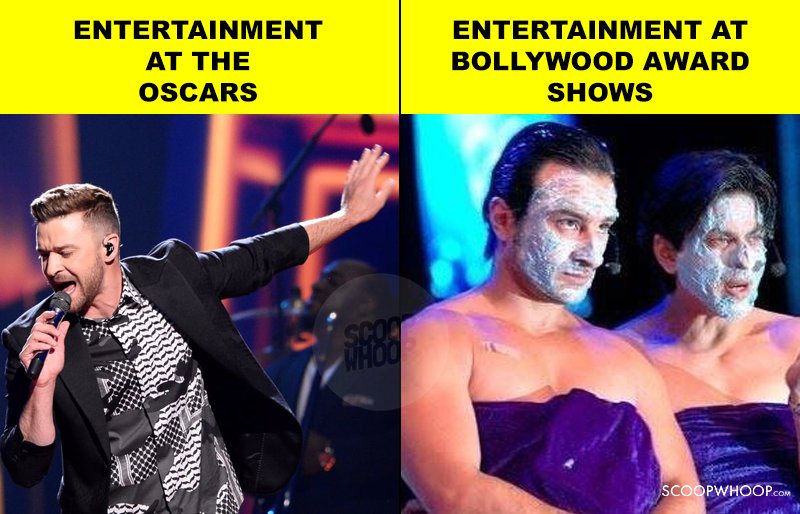 5. Rohit Shetty was like, "HOW?"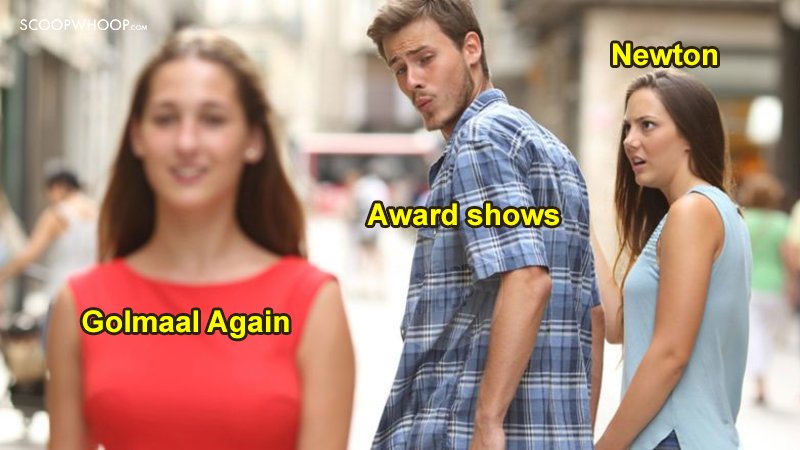 6. Kahaan se aaya hai woh?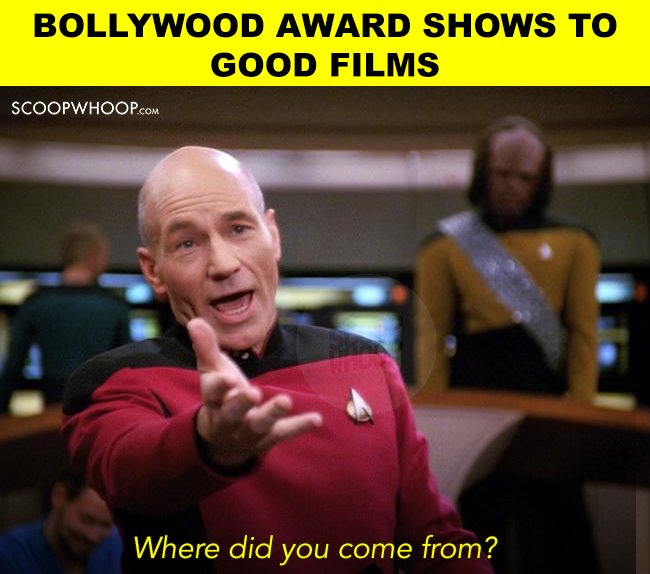 7. The editing glitches are hilarious.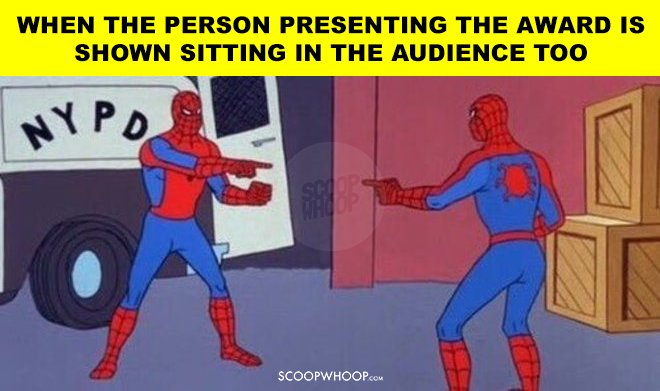 8. Such rare instances.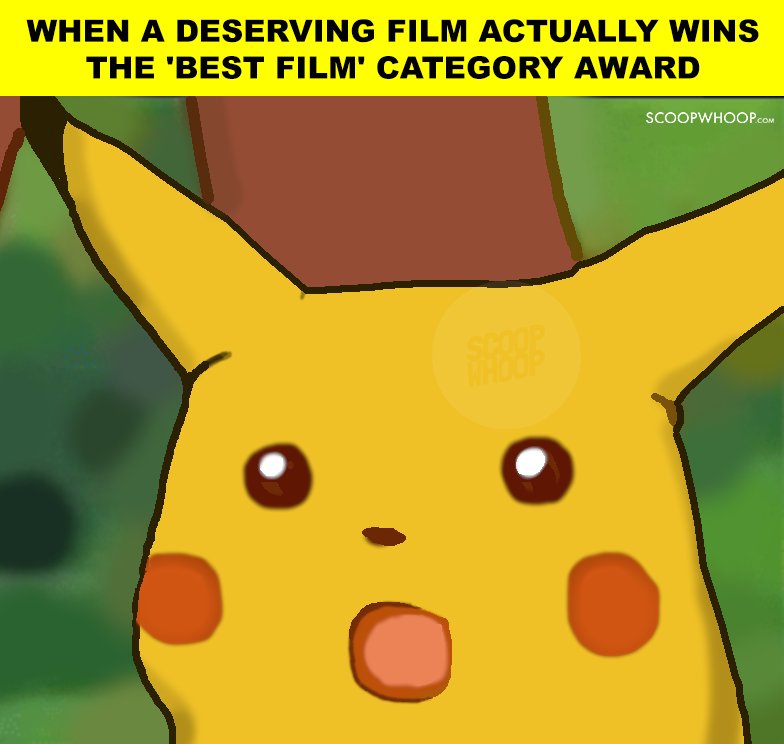 9. It's heartbreaking.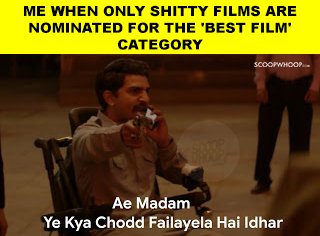 10. How can someone talk so much?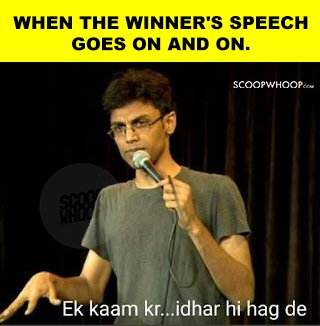 11. …..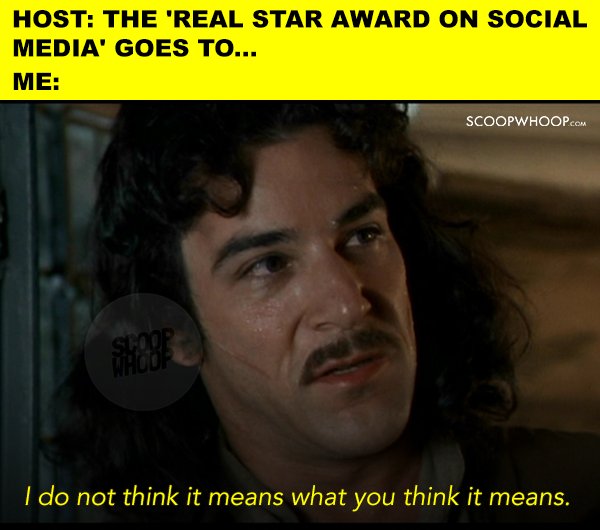 12. Awkwardness at its best.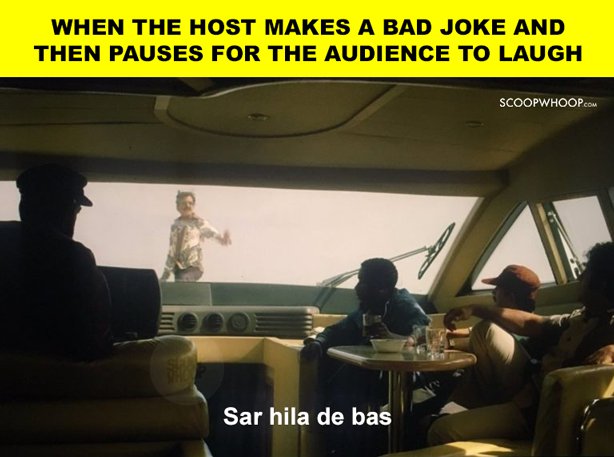 13. Your chances look slim.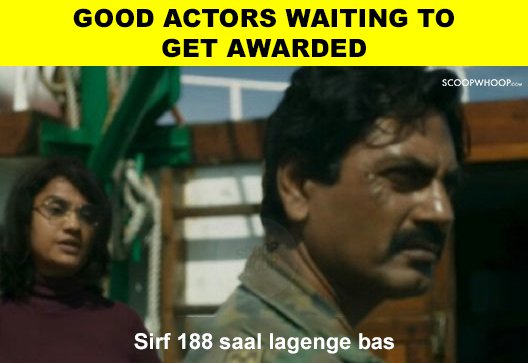 14. "Main madarchod hoon jo isme aaya."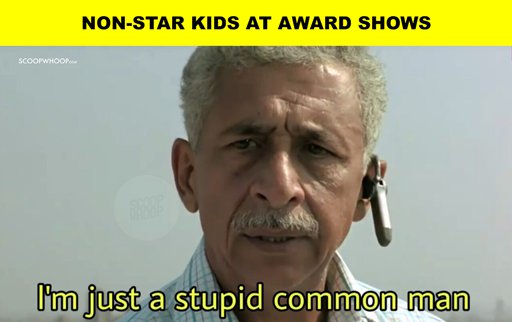 15. FOMO!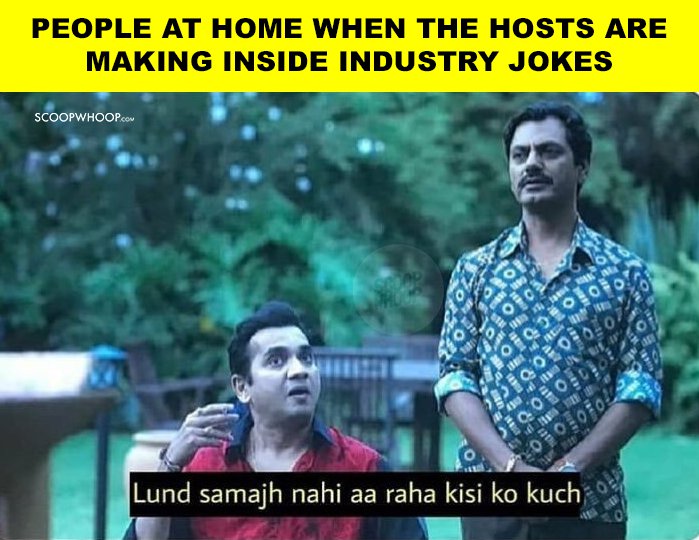 The best meme-maker award goes to me.