In the 15 years that Ayushmann Khurrana has been a part of the Hindi film industry, he has truly redefined what can translate into 'commercial success'. Because his movies have managed to smash Box Office records, without resorting to the tropes Hindi cinema is famous for. 
And his latest movie, Article 15, appears to be an intriguing take on a very important subject – caste difference. In an interview with Anupama Chopra, for Film Companion, Ayushmann talks about selecting movies with important subjects, living up to people's expectations, and his upcoming movies.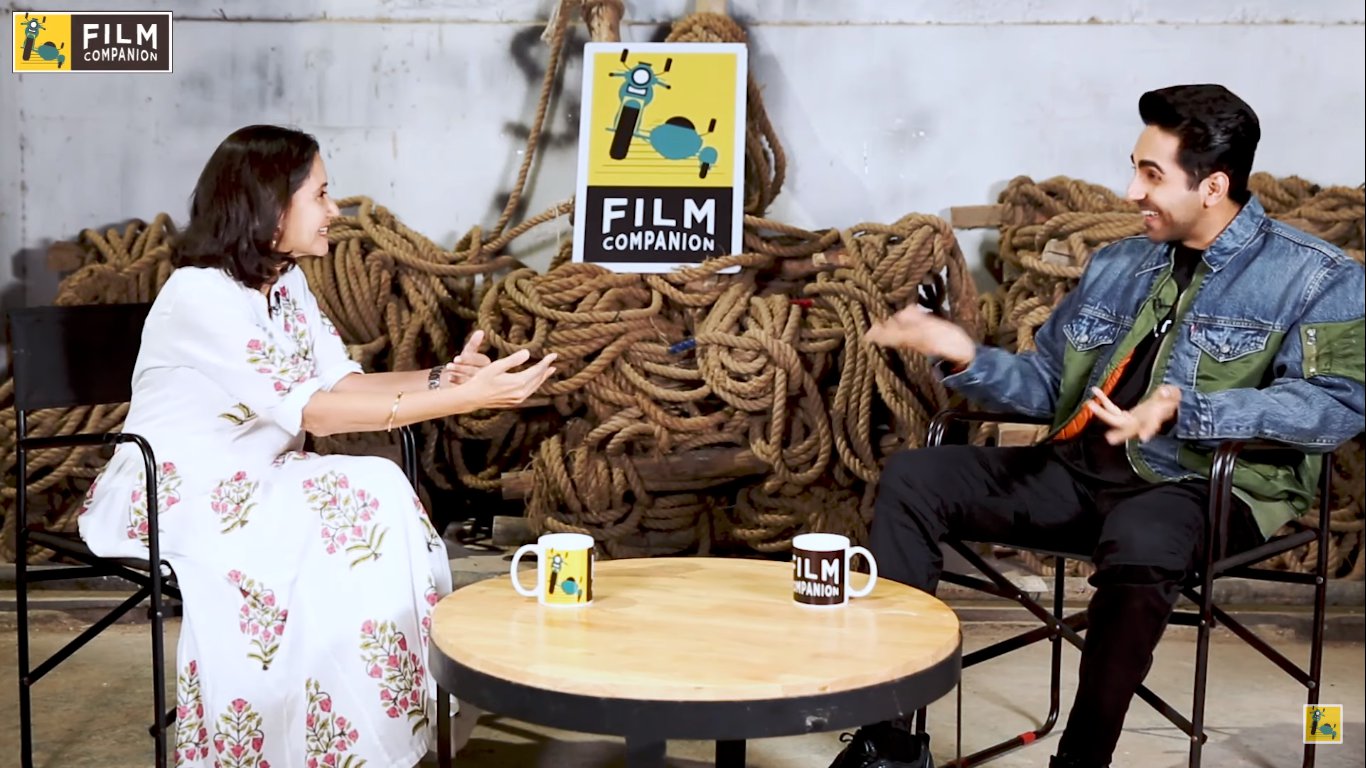 Ayushmann talks about how caste difference is a social issue unique to India and brings with itself myriad problems that many of us are blind to. And a movie like Article 15 is an important film precisely because of the message it sends across.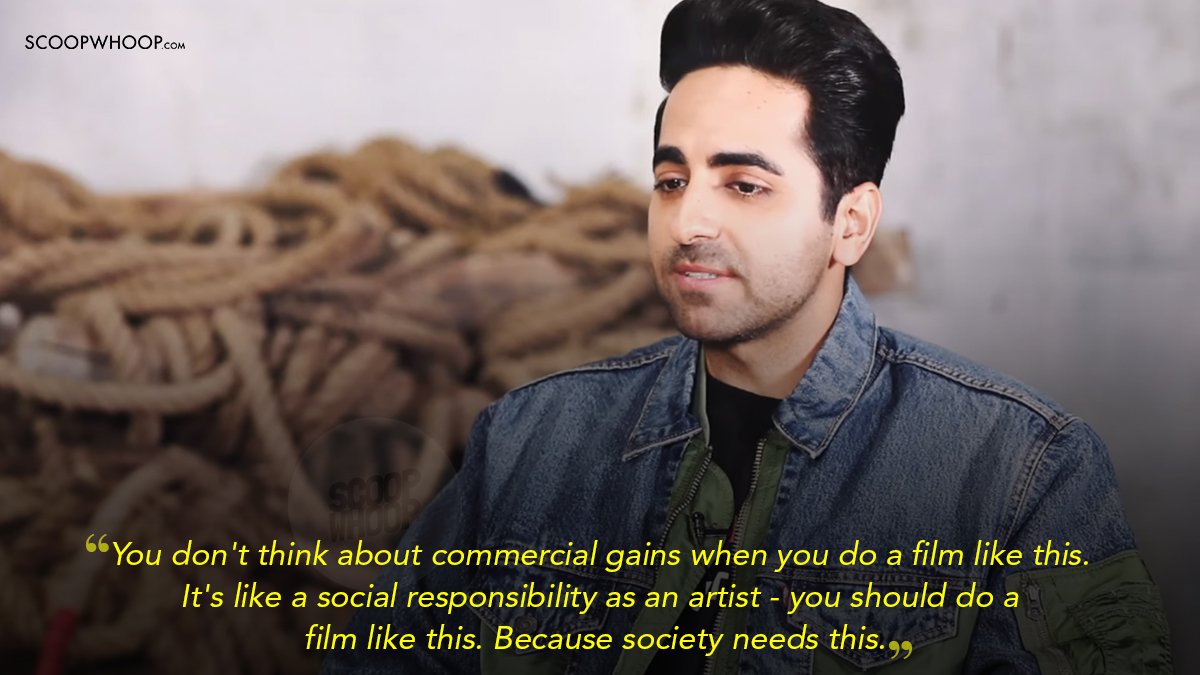 Anupama Chopra comments on how, except for a few sporadic ventures, Hindi cinema has remained virtually 'blind' to caste representation and issues in their movies. A concern that does not necessarily affect Marathi or Tamil cinema, so to say.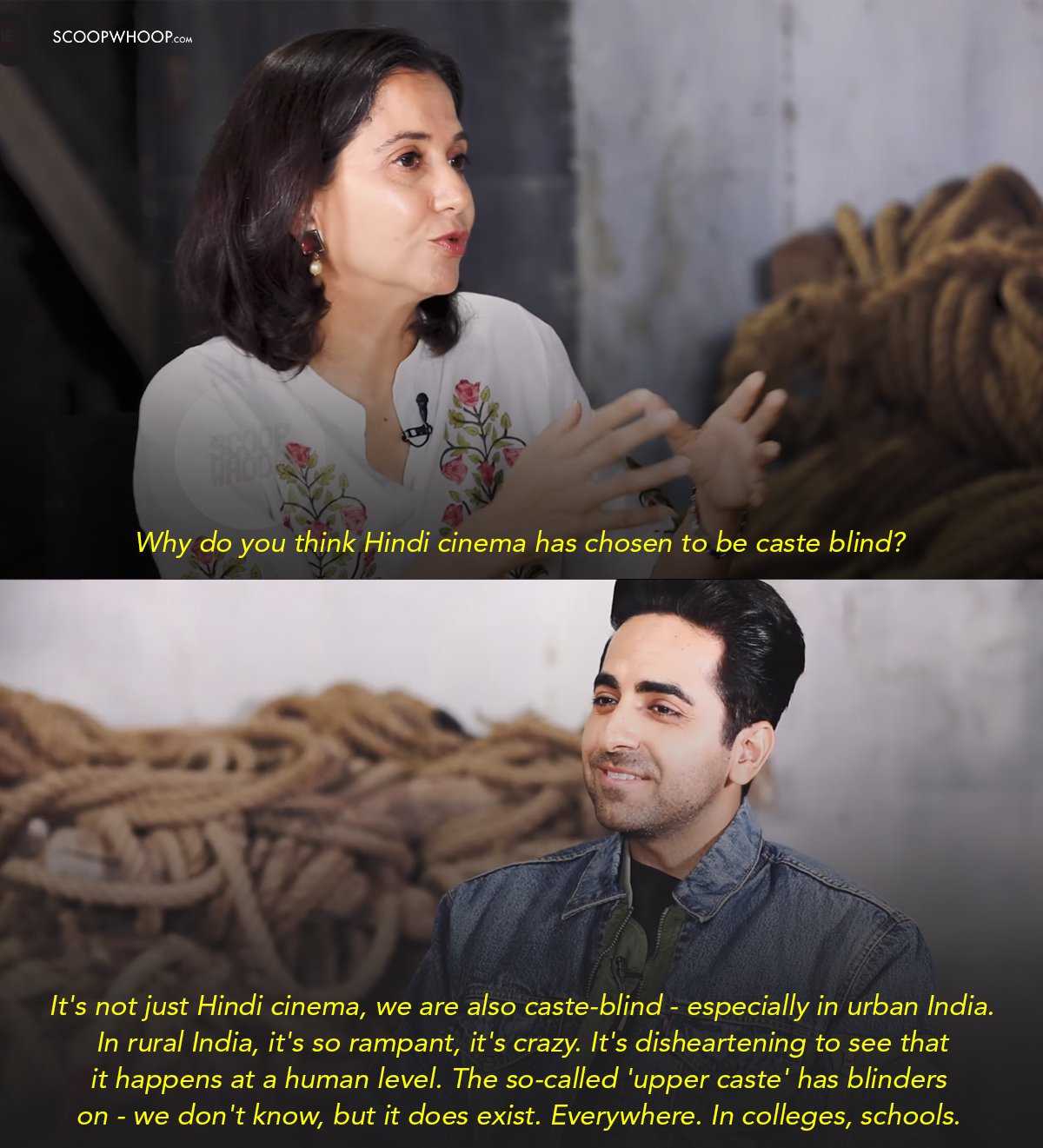 She also talks about the initial criticism the movie is facing- that it panders to the 'white saviors complex – for presenting an 'upper-caste' character as the hero for the 'lower caste.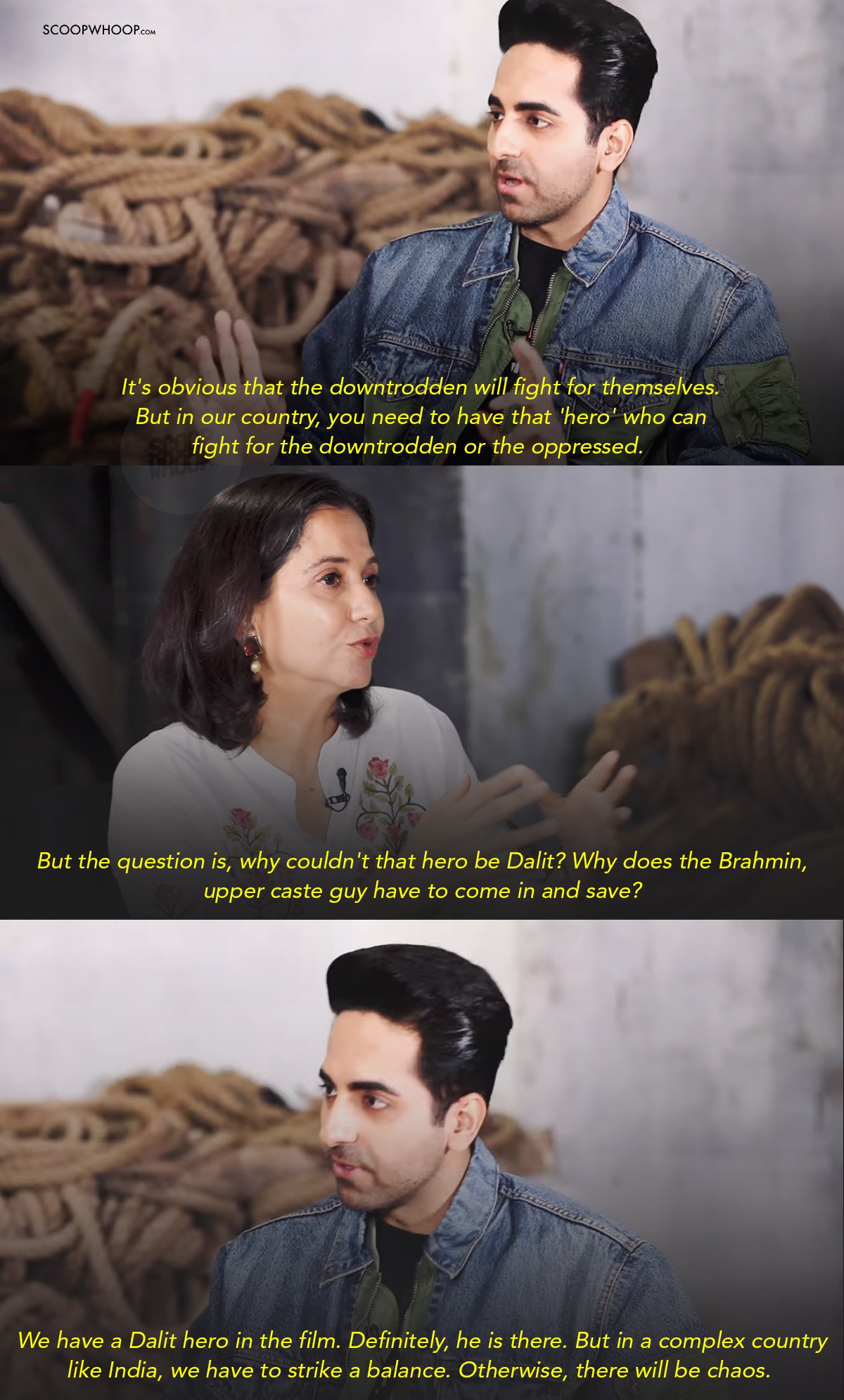 Intelligent and insightful, this conversation perfectly showcases why Ayushmann has become the hero we want to root for, irrespective – or rather because of – the movies he chooses. You can watch the complete interview here: 
H/T: Ayushmann Khurrana Interview with Anupama Chopra for Film Companion
All images are screenshots from the interview on YouTube unless specified otherwise.