She's one of those rare breed of actors who treat their craft with respect and work on it, every single day. And therefore, it's not surprising that Ratna Pathak Shah is an absolute favourite of critics and the audiences alike.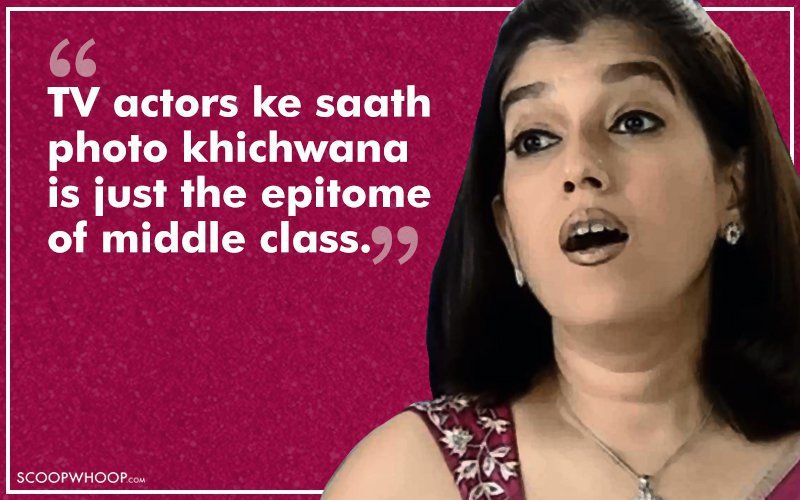 From Maya Sarabhai to Lipstick Under My Burkha's Buaji, the canvas of her work spreads far and wide. And when we're not fawning over her impressive body of work, her marriage and relationship with Naseeruddin Shah has us hoping for something similar in our own lives.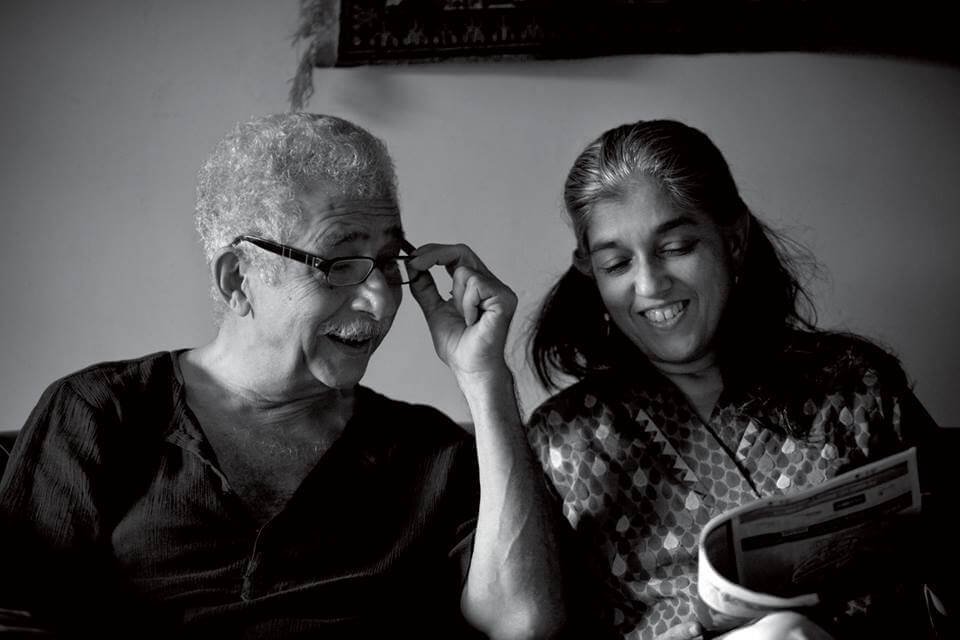 As a person, Ratna Pathak Shah is intelligent, sharp and extremely candid. You can always count on her to say what most others would shy away from. 
Here are 12 brutally-honest Ratna Pathak Shah quotes on everything from the state of Indian cinema to life as a woman in today's world:
On patriarchy and how it affects both men and women!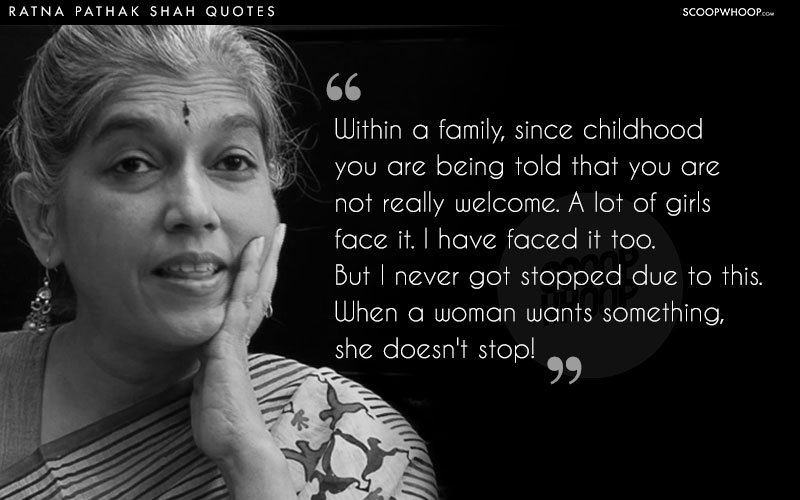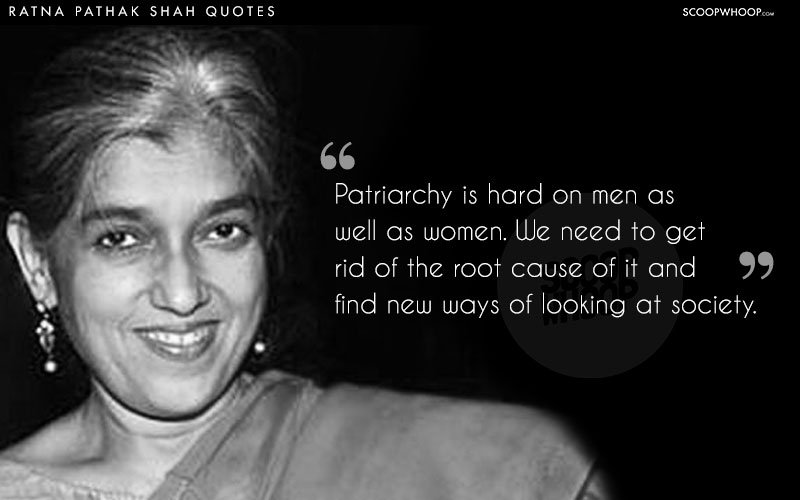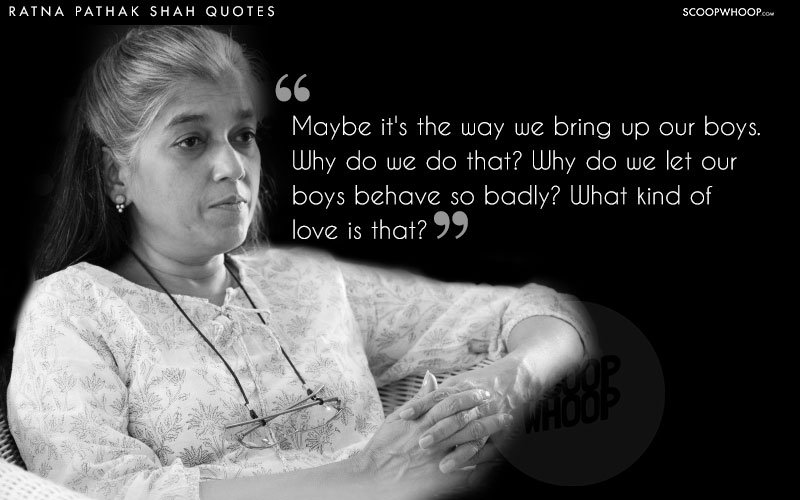 On her beautiful marriage and bond with Naseeruddin Shah!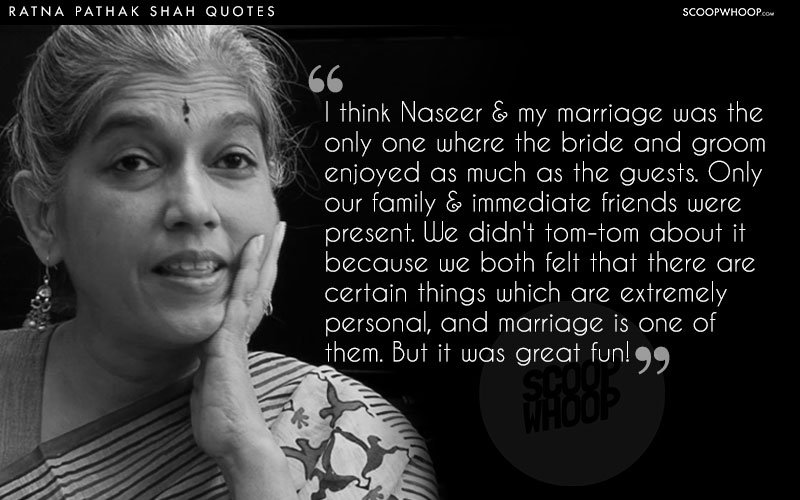 On her liberal attitude to life!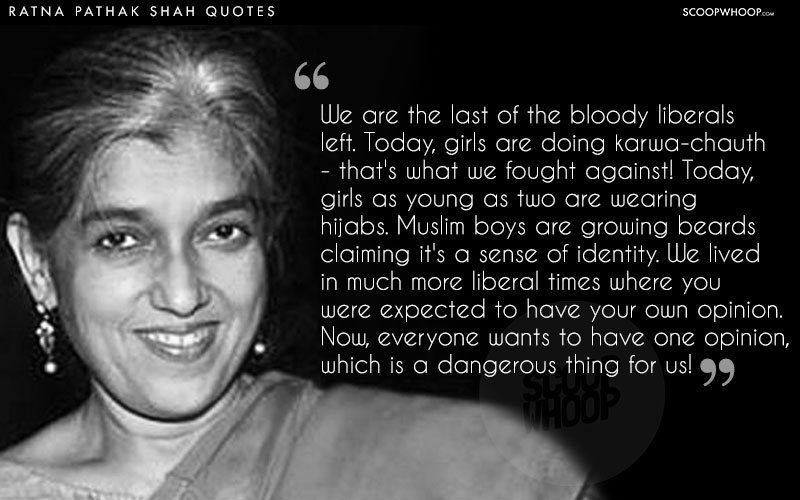 On the poor writing in both Indian films and television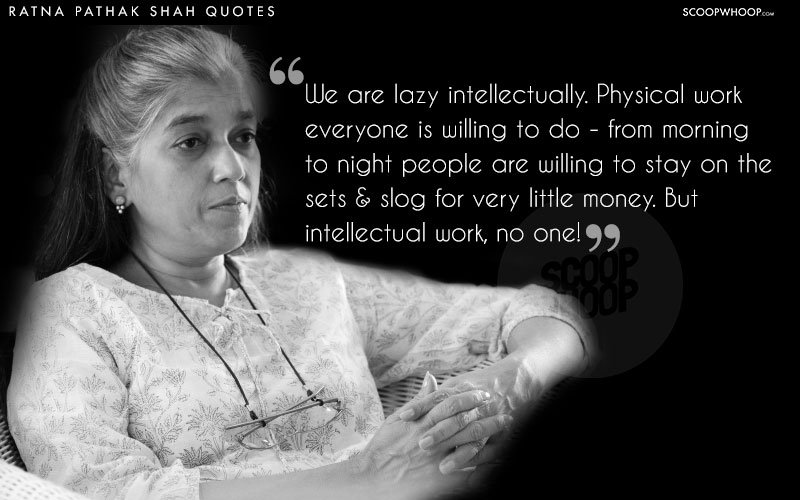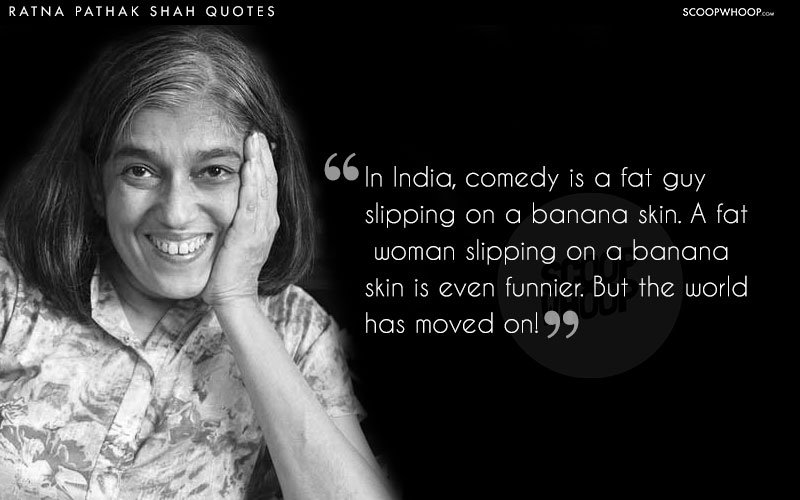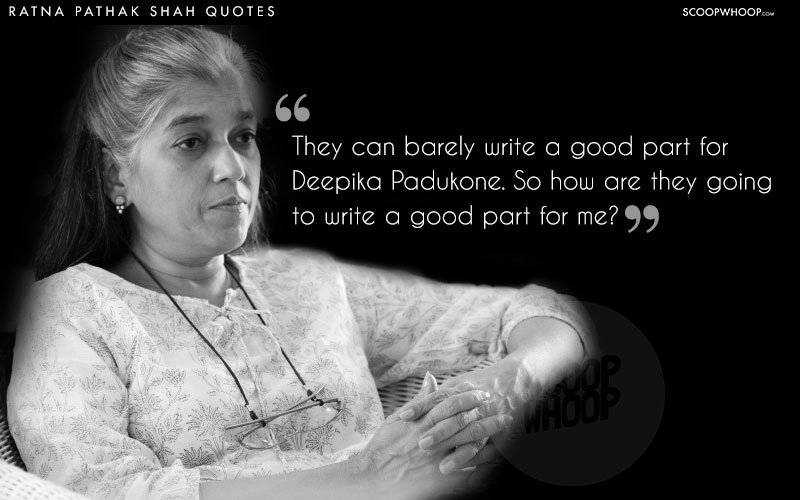 On the unfair 'star' system in Bollywood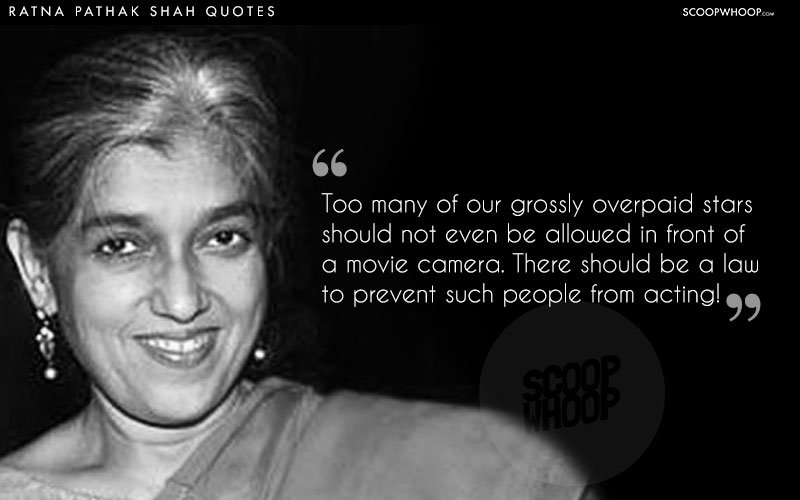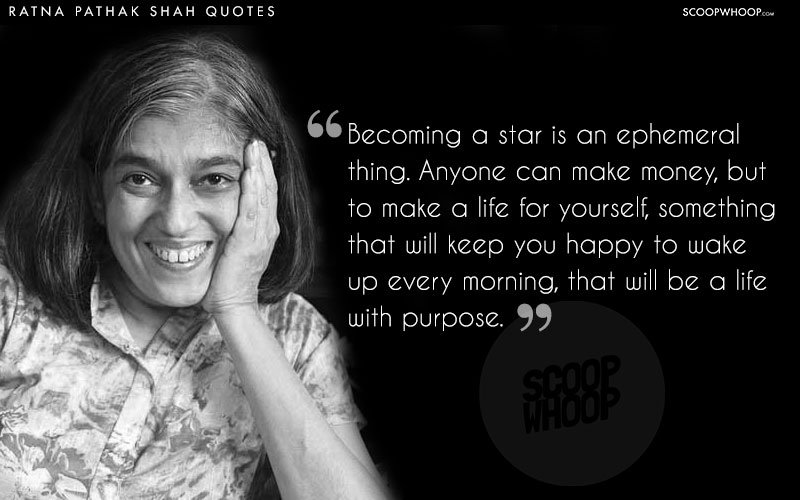 On Sholay being called one of India's best films!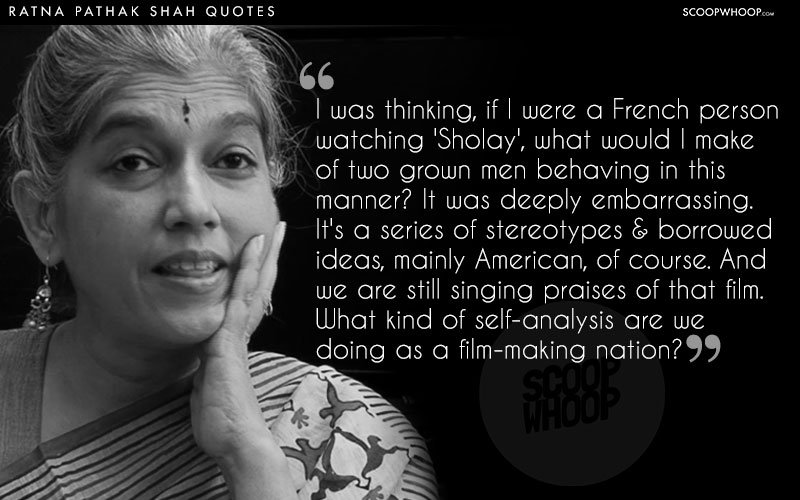 Lastly, on playing Maya Sarabhai but also relating to Monisha!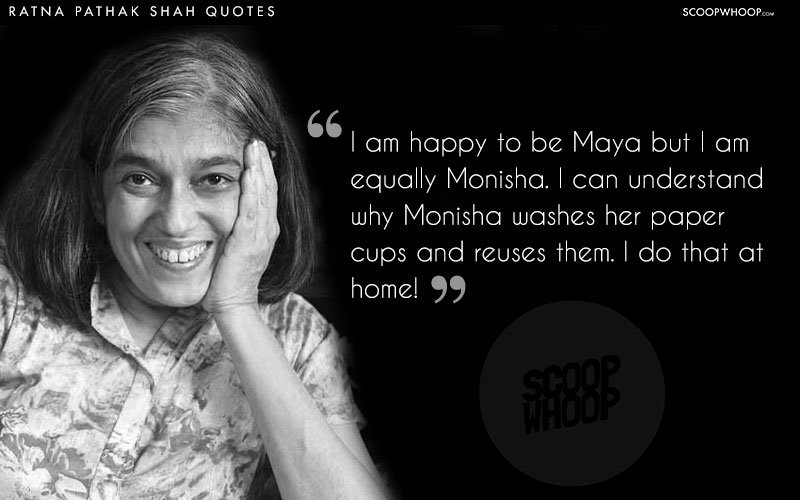 Designs: Ashish Kumar