One divine truth about art is that the final output is almost always different from the original drafts; it has to be. But sometimes, those edited-out portions are just too good to accept that they were abandoned. Such is the case of deleted scenes from our favourite Bollywood movies. Let's have a look.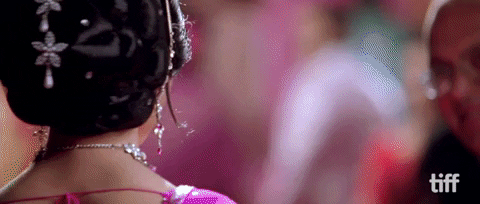 1. Kaira giving a reality check to an entitled desi uncle in Dear Zindagi
Entitled desi passengers are just the worst. They possess an unnatural sense of proprietary over everything and crib about the slightest inconvenience. This deleted scene from Dear Zindagi perfectly sums up just that, and the added generational difference makes the encounter oh-so-relatable for every millennial and Gen-Z.
On a side note, I feel all the deleted scenes should've been included in the film. They were just amazing.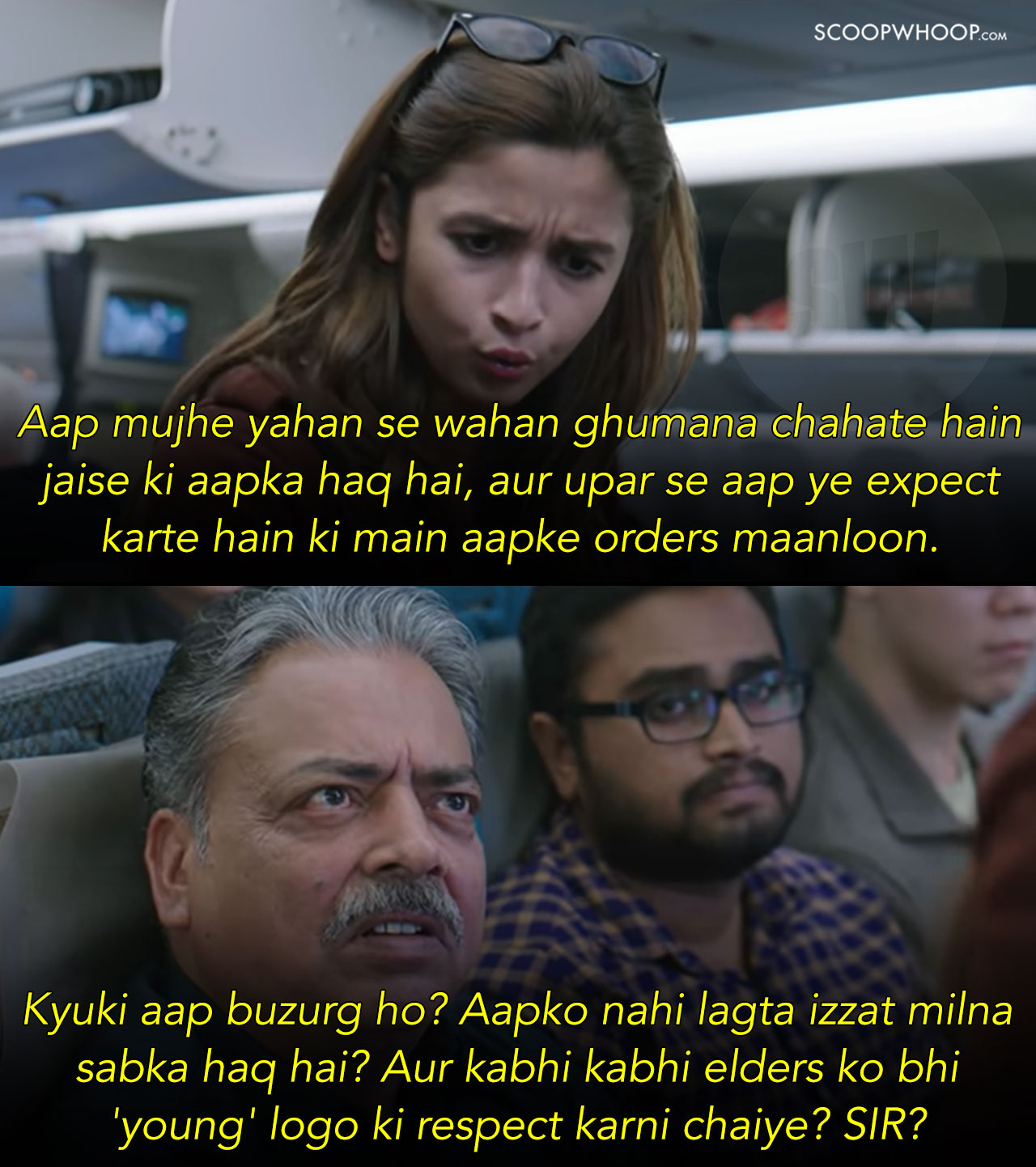 Watch the deleted scene here:
2. Bunny meeting Naina's mom in Yeh Jawaani Hai Deewani
Before they set out to explore scenic Udaipur and have meaningful conversations, there's a deleted scene where Bunny meets Naina's mom. Thinking that Naina's showering, he flirts with her while standing outside the bathroom door, only to realise it's her mom inside. The exchange is hilarious, and I wonder why it was removed from the final cut.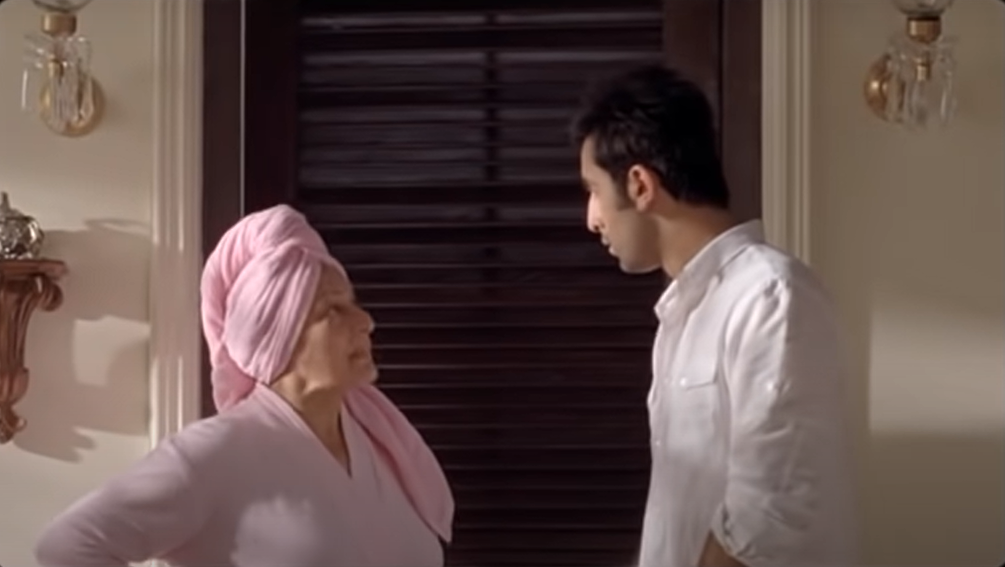 Watch the deleted scene here:
3. Aman actually reading Rohit's diary in Kal Ho Naa Ho
We all were smitten by SRK's charm in that iconic diary scene from Kal Ho Naa Ho. However, that sequence was a creative choice between the two versions. The deleted version had Aman reading what was actually written in Rohit's diary before proceeding on his own with the blank pages. It was shot in an old-age home where Naina used to read to the elderly. Yup, that entire portion was edited out of the film.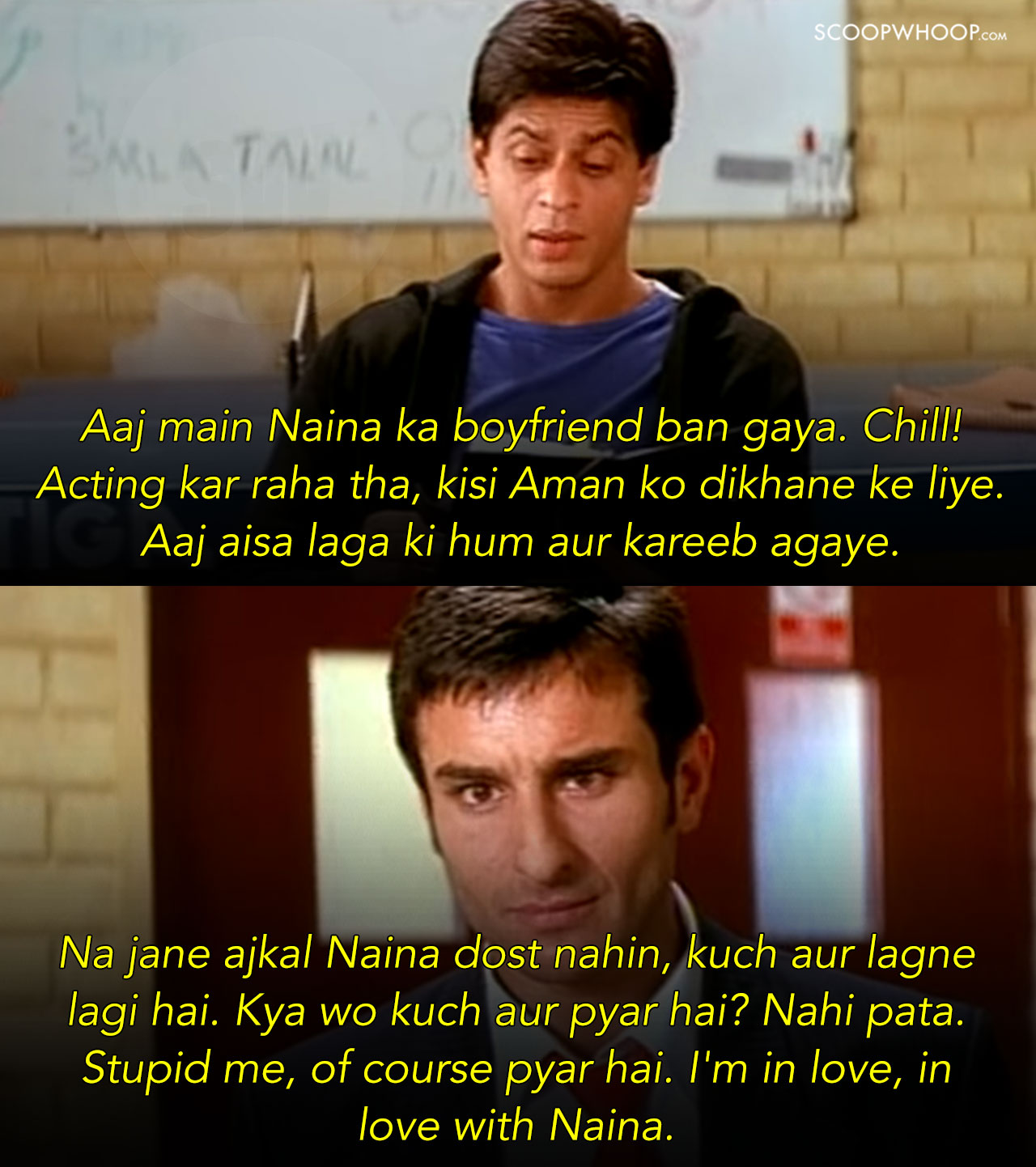 Watch the deleted scene here:
4. Rahul showing his Dad's photo to Rohan without realising he's his brother in Kabhi Khushi Kabhie Gham…
Dharma Productions dropped a bunch of deleted scenes from K3G eleven years ago on YouTube, with Karan Johar explaining each sequence and why they were deleted. Among the lot, Rahul and Rohan's emotional brotherly exchange on their dad's birthday is my favourite. The shot was removed because KJo did not want to take away from the bench scene that followed shortly after.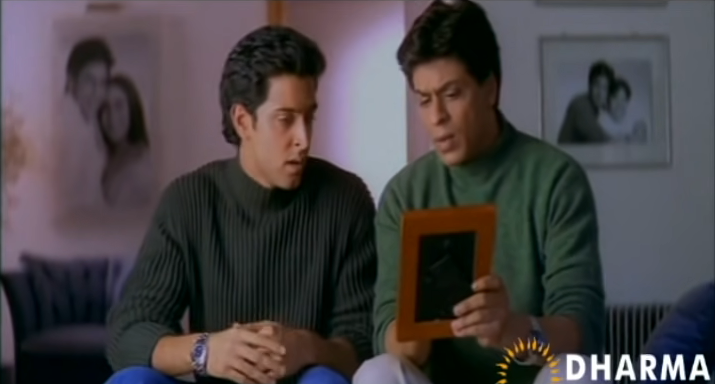 Watch the deleted scene here:
5. Lajo urging Baldev to consider their daughter's feelings in Dilwale Dulhaniya Le Jayenge
Watching DDLJ, I remember wondering how Lajo empathised with her daughter but never took a stand for her. Not that it would have caused any change of heart in Baldev, but it would've made sense before she abruptly asked the couple to flee for good. But apparently, there's a deleted scene where she actually tried to have a conversation. I wish it was included, although the film was already long enough.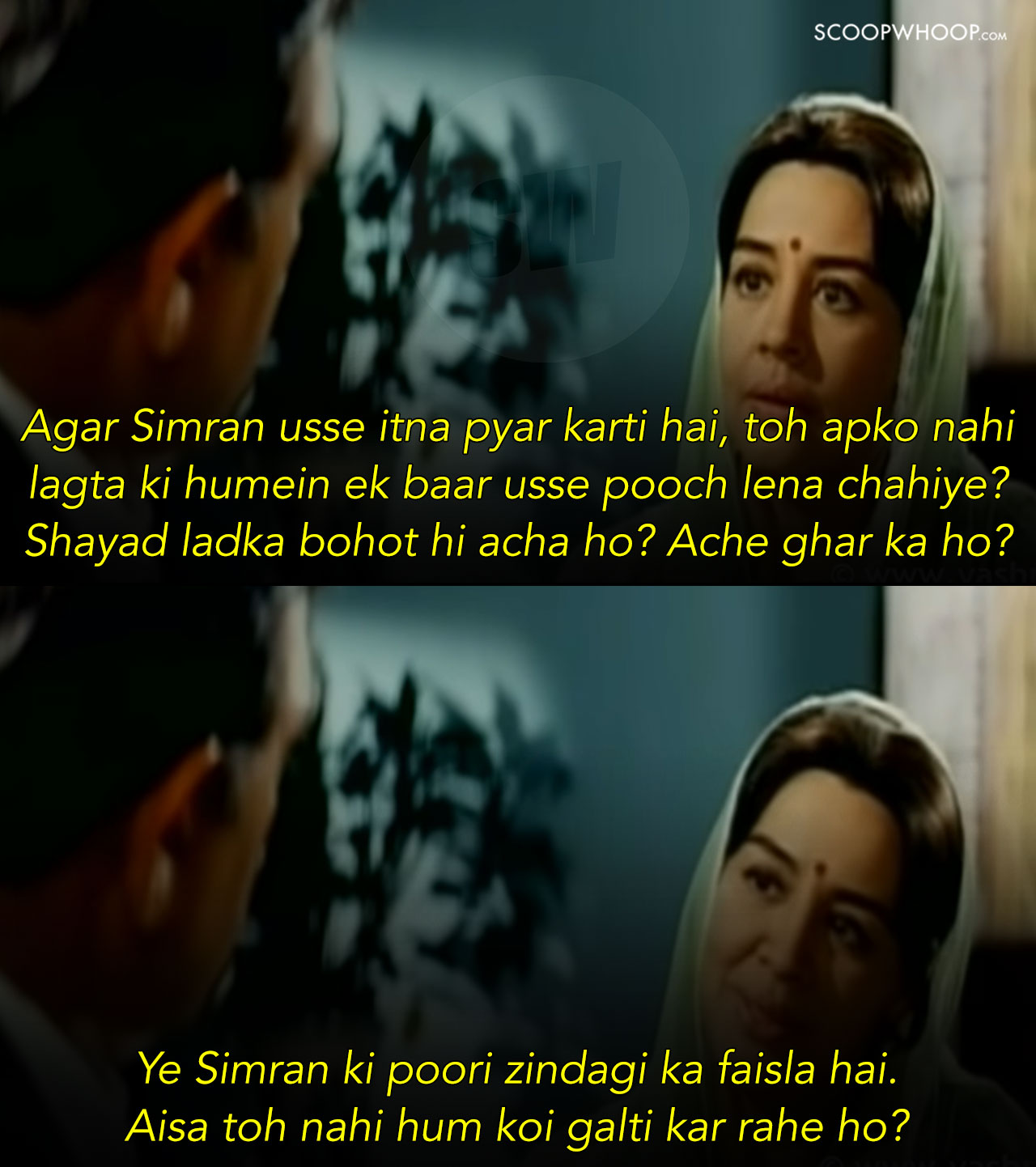 Watch the deleted scene here:
6. Veera talking to the mountains in Highway
Albeit her second, Highway was the first film which proved Alia Bhatt is a great actress. While there are many phenomenal sequences that got deleted in the final cut, a short scene with Veera talking to the mountains is very compelling. She's just contemplating her new-found happiness, freedom, and introduction to a scenic world away from the suffocating environment of her family.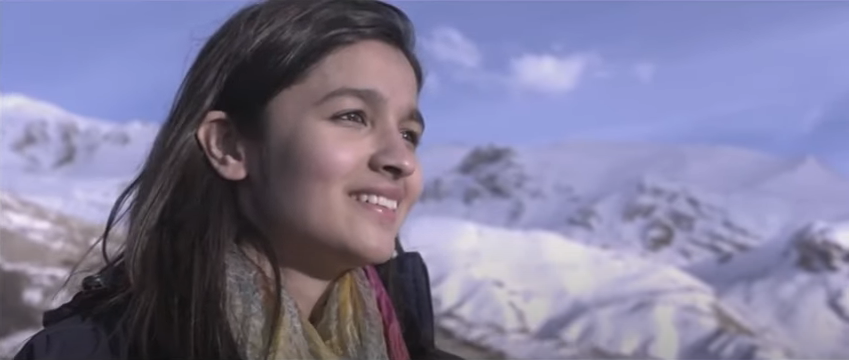 Watch the deleted scene here:
7. The hilarious star-studded sequence before the awards night in Om Shanti Om
What we saw in the film was an edited-out shortened version of what could've been a big HILARIOUS sequence. In the original cut, actors like R. Madhavan, Malaika Arora, Boman Irani, Zayed Khan, and Farhan Akhtar had bantered some really random shiz that didn't make it to the final cut. And they were hilarious AF.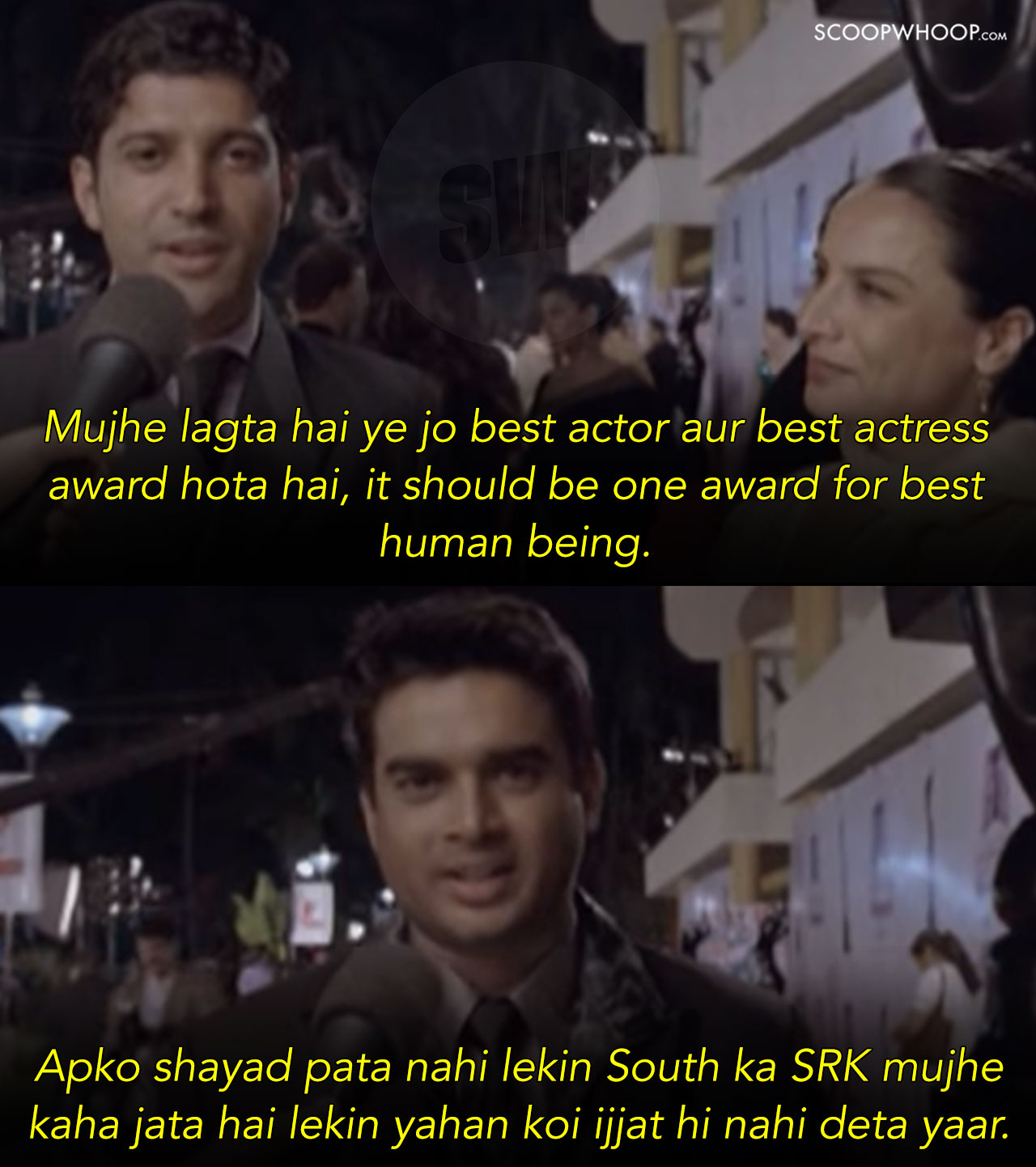 Watch the deleted scene here:
8. The chaotically humorous household scene in English Vinglish
There's a deleted home scene from English Vinglish that seamlessly weaves family dynamics, inner struggles, and humour into the chaos of the household. While Shashi and her daughter are at odds with each other, her young son is at his playful best, joking around in complete contrast to his mother and sister.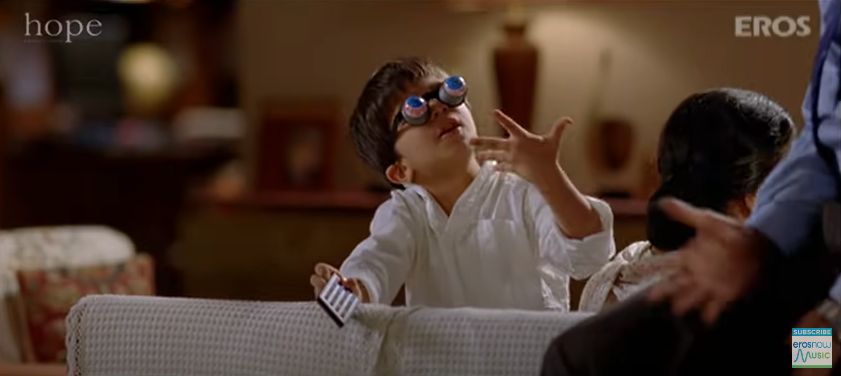 Watch the deleted scene here:
9. The breakup sequence in Tamasha
Imtiaz Ali's Tamasha is a wildly underrated Bollywood movie. Deepika Padukone and Ranbir Kapoor did a phenomenal job of portraying the complex relationship between their characters. But there's also a compelling deleted scene which is an extension of the struggle Ranbir's character goes through in the film.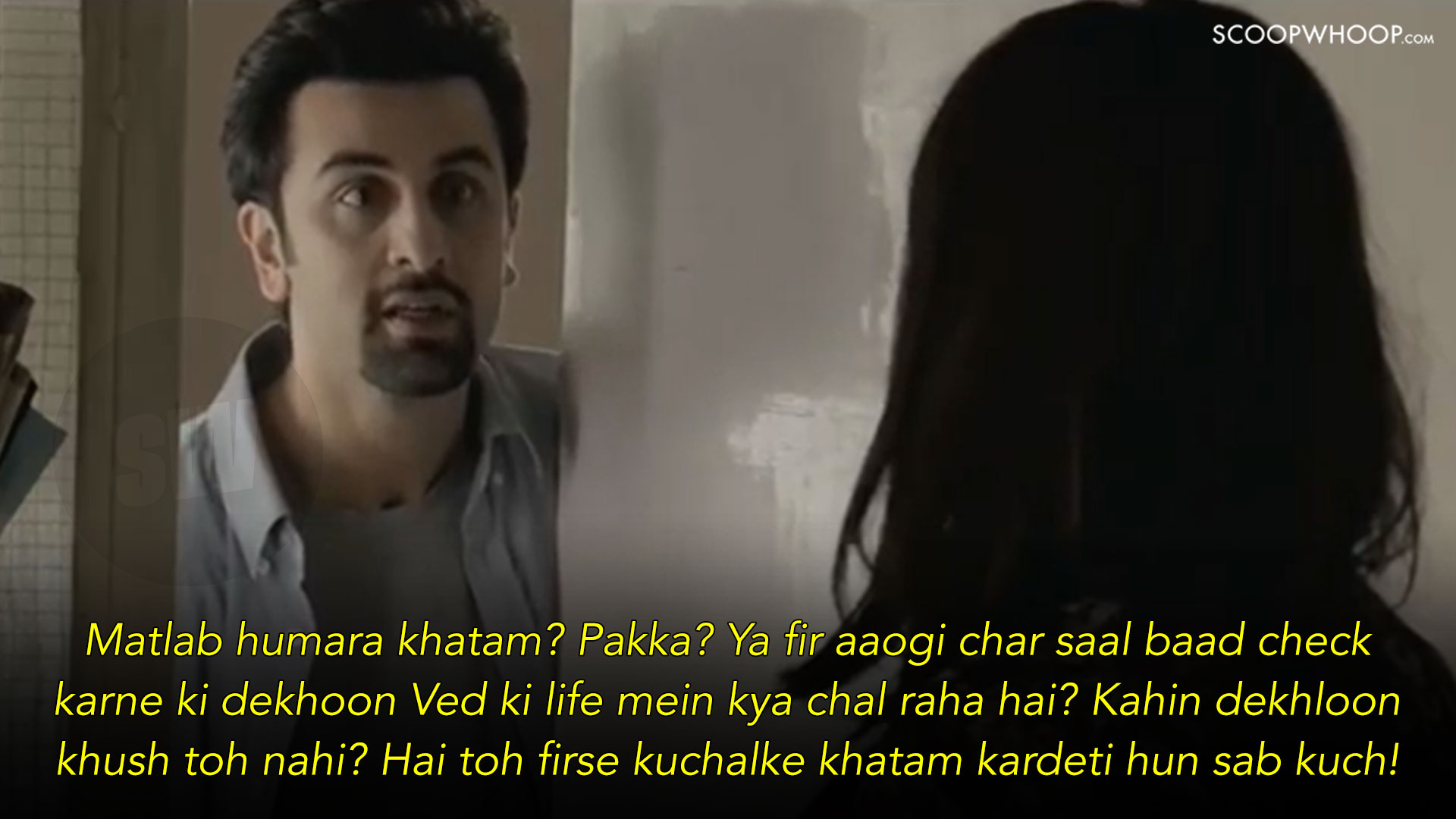 Watch the deleted sceene here
10. The shaking car scene in PK
PK thinks God would help him find his missing device, but now he's exhausted. "Kuch aur signal toh dijiye? Thoda hiliye-duliye kuch toh boliye?" he desperately asks, joining his hands to God's poster pinned on the back window of a car. This is when the car suddenly begins shaking, followed by loud moans coming from inside, and PK thinks it's God.

Watch the deleted scene here:
11. Alizeh's insecurity with Ayan's girlfriend in Ae Dil Hai Mushkil
Before Alizeh met Ayan's girlfriend, there's a short deleted sequence from the preceding night reflecting a tinge of jealousy from her end. This short exchange between her and Ali conveyed flaws in her feelings for Ayan, which weren't completely platonic, but a complicated shade of grey.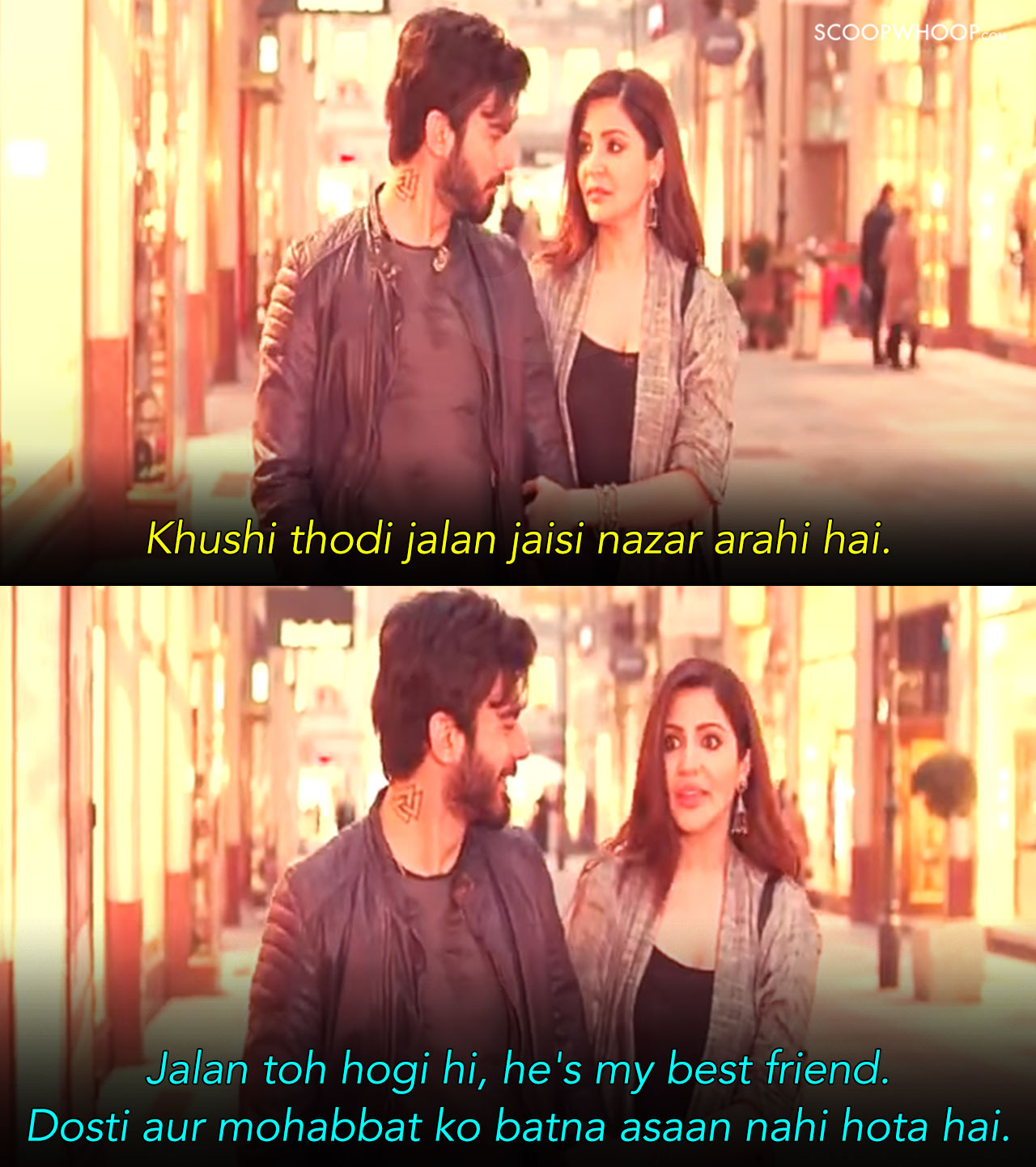 Watch the deleted scene here:
12. Alternate introduction to Tina in Kuch Kuch Hota Hai
Apparently, Kuch Kuch Hota Hai wasn't supposed to begin with Tina's passing right away. A god-bharayi scene was shot in which Tina stressed over the impending complications with her delivery while her family celebrated the upcoming baby. Karan Johar revealed he removed the scene on Aditya Chopra's suggestion.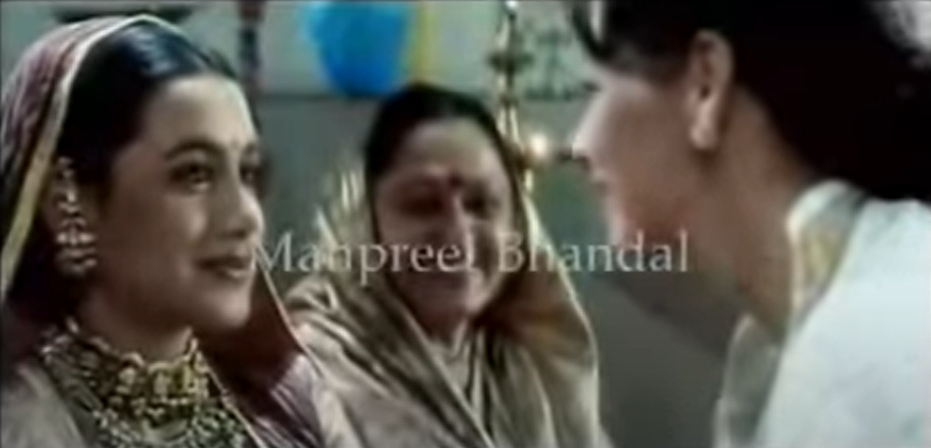 Watch the deleted scene here:
These magical scenes had to be let go because of creative decisions. But which of these would you have preferred in the film?