Following the much-anticipated release of Kartik Aaryan's Bhool Bhulaiyaa 2, the film is currently streaming on Netflix. The film, directed by Anees Bazmee, is a sequel to the cult comedy Bhool Bhulaiyaa, which starred Vidya Balan and Akshay Kumar in 2007.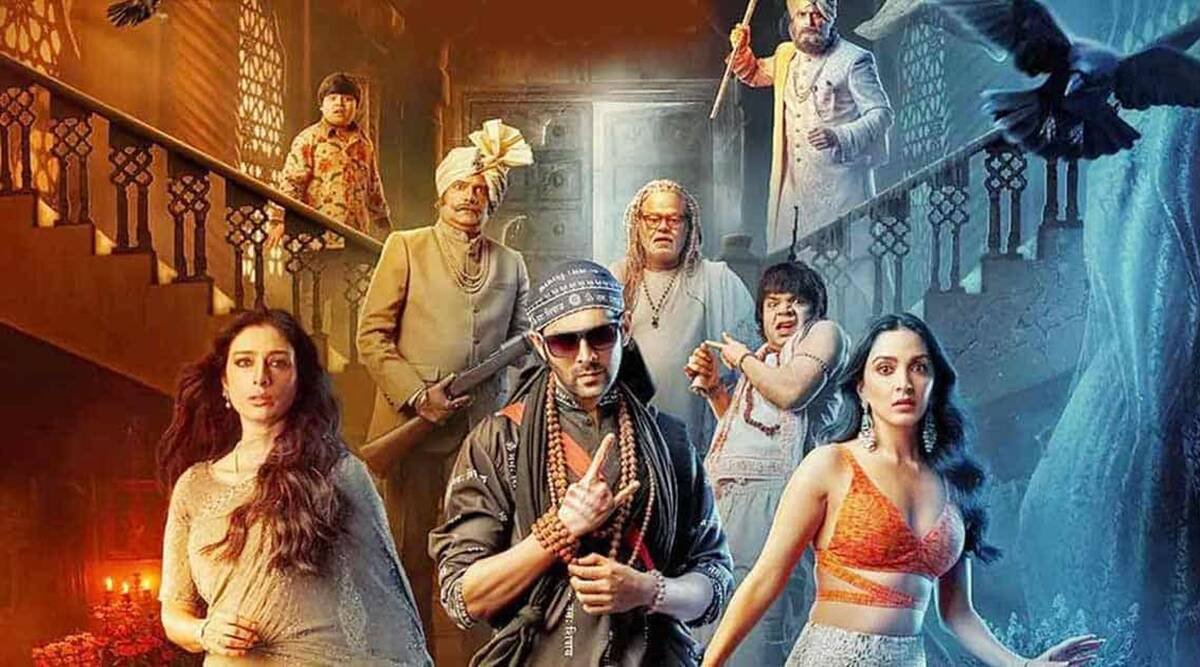 The film appears to have bombed on the OTT platform, despite the box office collections indicating otherwise. The audience has been debating if the sequel is better than Akshay Kumar's Bhool Bhulaiyaa. However, early Twitter reviews indicate that the sequel falls well short of the prequel.
Aside from criticising the story line, netizens believe Tabu's performance is the only thing worth watching.




Kartik plays Ruhaan, a con artist who allegedly converses with ghosts. Tabu portrays the dual roles of Anjulika and Manjulika, while Kiara plays his onscreen love interest who invites him to her haunted Rajasthan mansion.
So far, the film has made a total of ₹182 crore at the Indian box office. According to trade analysts, Bhool Bhulaiyaa 2 has set new records for fifth weekend box office revenues.