Pardon me for using a cliche but really, it happens only in India. 
A prolific filmmaker, one of our country's most admired, makes a fictional film based on a fictional poem about a fictional queen and a whole country is divided.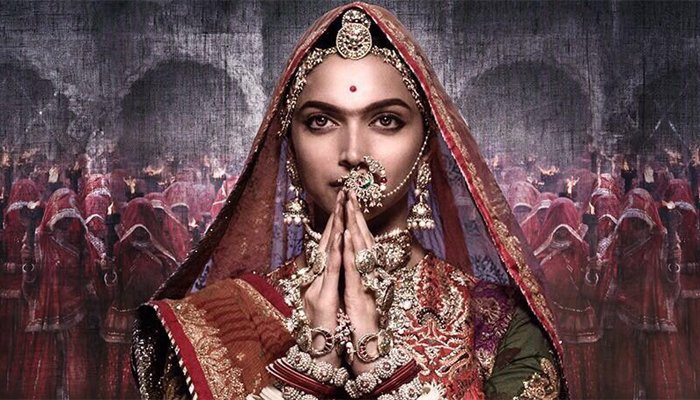 One community is offended. Without even watching the film, mind you. Because the said film tarnishes the reputation of their community. 
And the elected governments of various states, all belonging to the same political party, want to ban the film.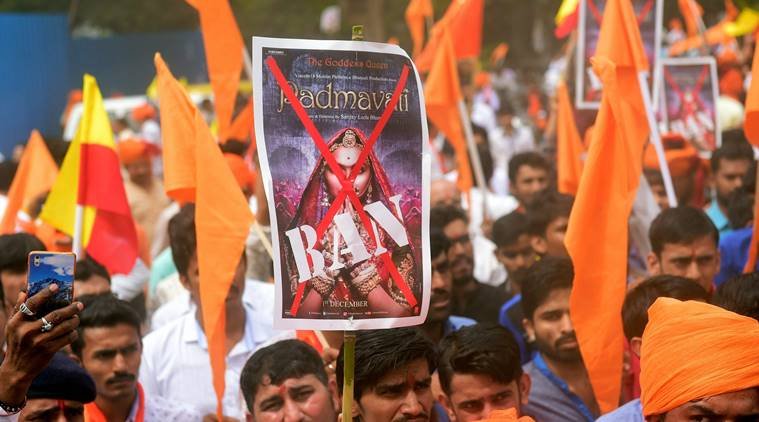 Meanwhile, the film's director and actress have been openly threatened, with a bounty of ₹10 crore (last checked).
Never a dull day in India, is it?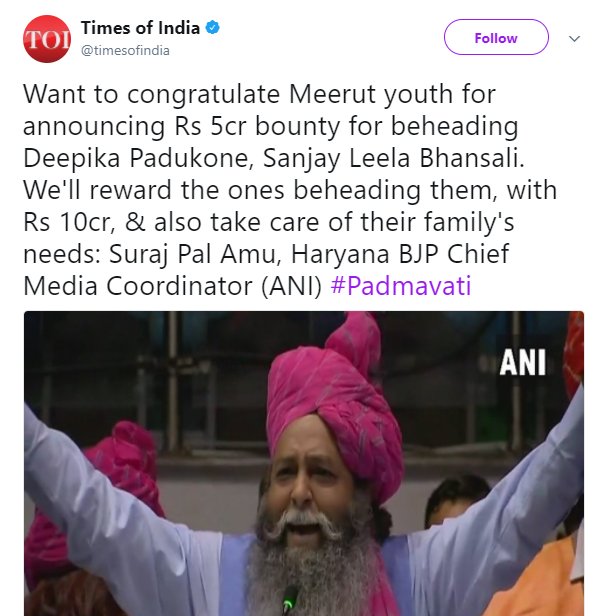 1. It all started with members of the Karni Sena barging onto the sets of (then) Padmavati, vandalizing the sets and assaulting Sanjay Leela Bhansali because from what they'd heard and believed, the film was distorting 'facts' and destroying history. 
This was back in January 2017, and the controversy, it seems, was only simmering.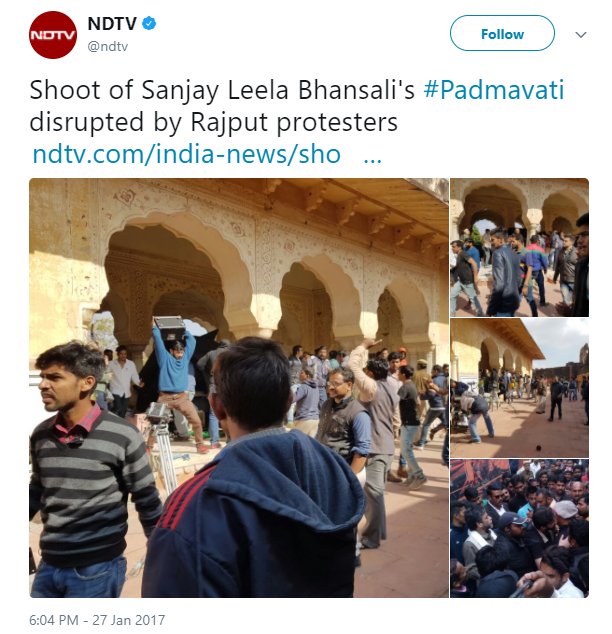 2. A couple of months later, the sets of the film were set on fire at night in Kolhapur. 
Why, you'd think? The Rajput groups behind it believed the film would showcase a dream sequence between Rani Padmavati & Allauddin Khilji, played by Deepika Padukone & Ranveer Singh!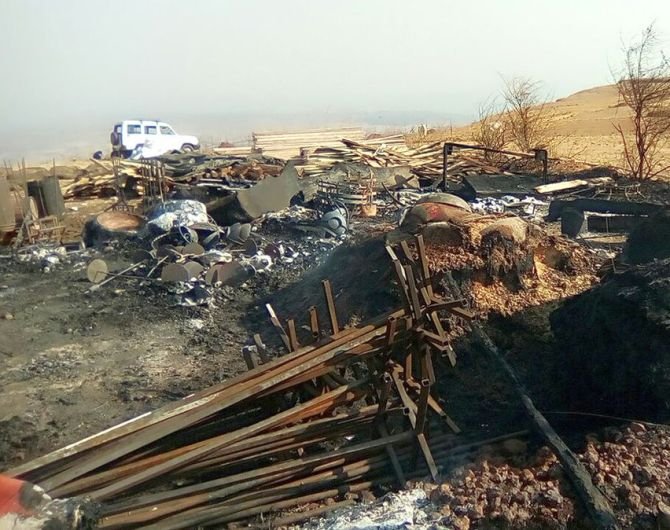 All of this was, of course, denied by Bhansali in a letter to the Rajput Sabha. But did it help? Obviously not!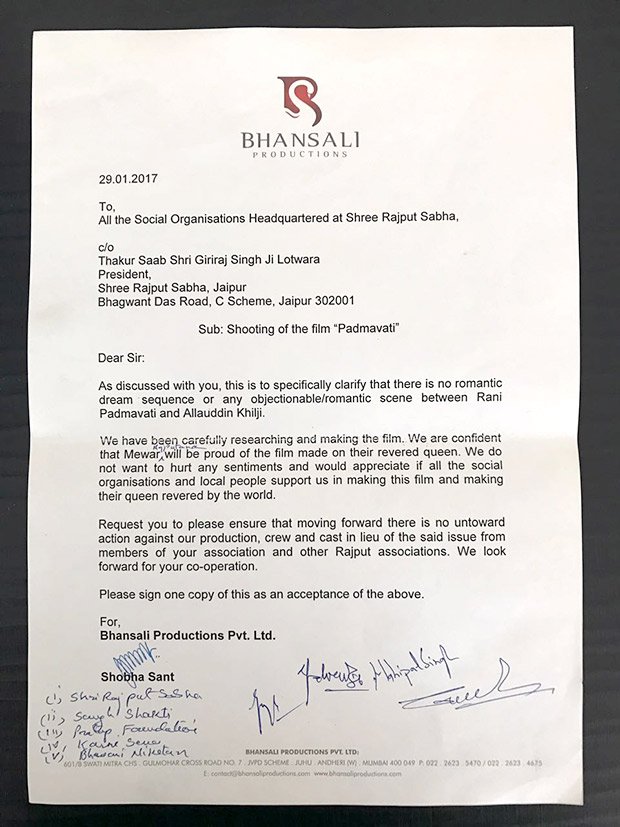 3. Karni Sena burnt posters of the film after they were released, as a mark of protest. 
4. They destroyed a beautiful rangoli of the poster made by a Surat-based artist, a rangoli that took over 48 hours to make BTW.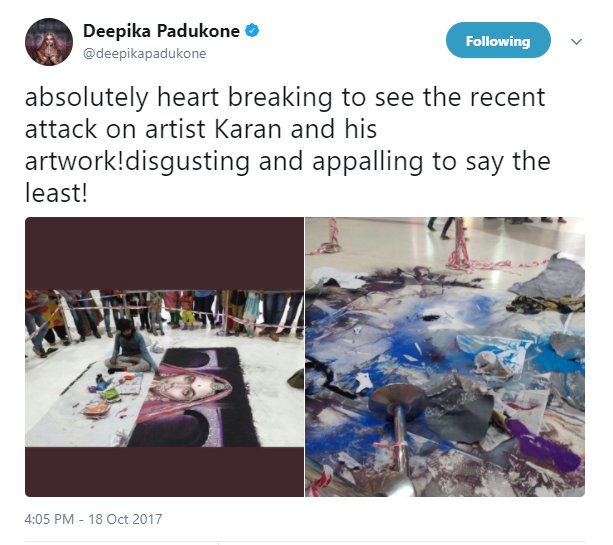 5. They openly threatened to chop off Deepika Padukone's nose, a la Shurpanakha from Ramayana. 
Yes, one of India's most prominent film actors was openly threatened and no one did anything!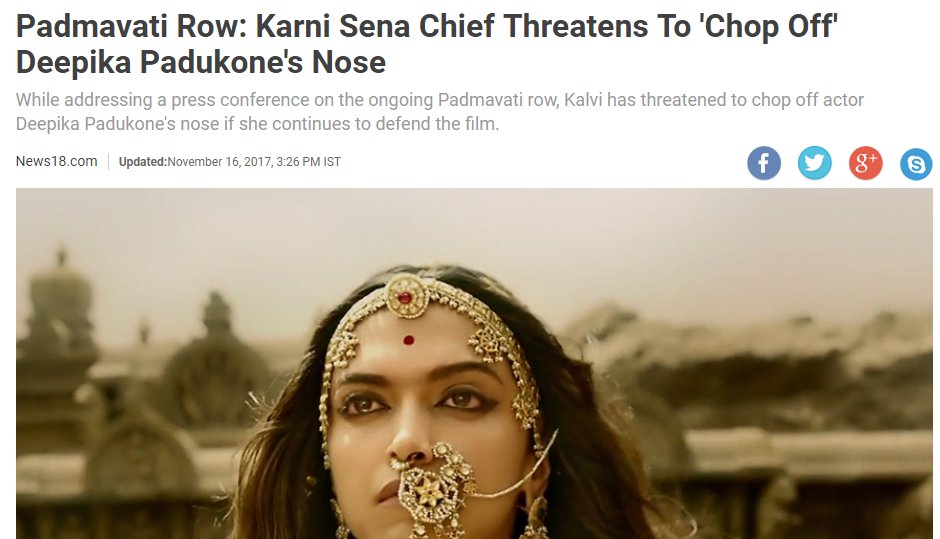 6. Just like Karan Johar at the time of Ae Dil Hai Mushkil, Bhansali released a video, clarifying all the misinformation around the film, hands folded with submission.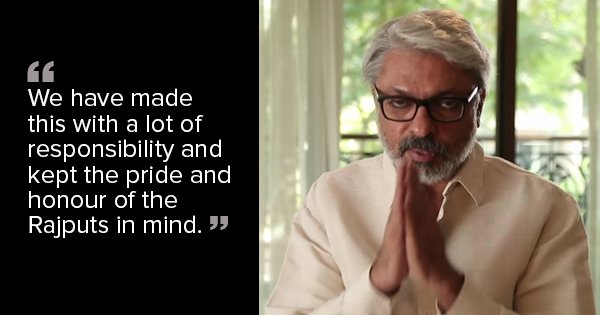 7. While the film was battling the CBFC for certification over some disclaimer issues etc, etc, the Regressive Rajputs decided to set a bounty on the heads of Bhansali and Padukone, threatening serious consequences if the film wasn't banned nationwide.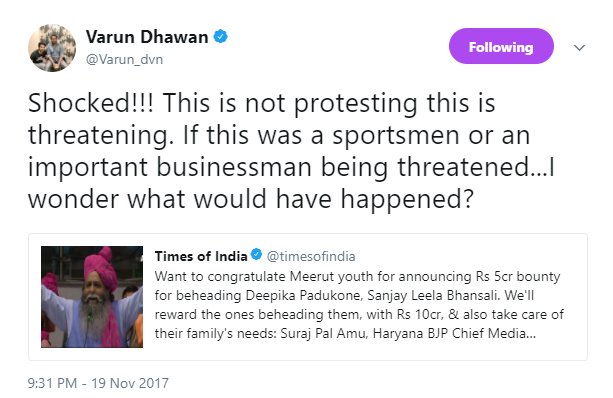 8. Meanwhile, the CBFC sought help from historians and the erstwhile royal Mewar family before certifying the film. 
9. Alongside this process, several BJP-ruled states chose to ban the film.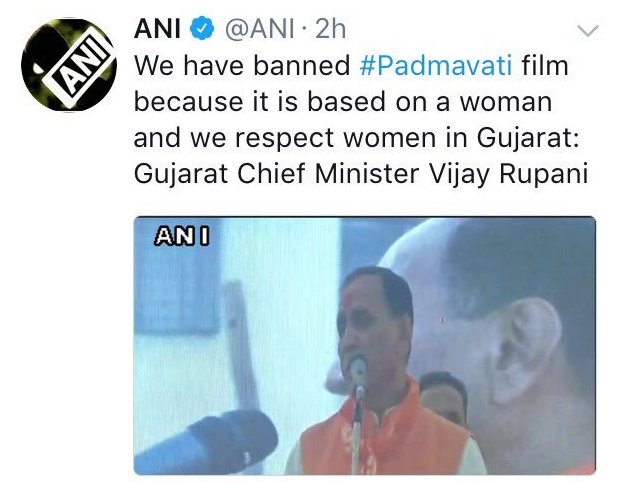 10. With the arrival of 2018, the film arrived with a name change – Padmavati became Padmaavat – and a whole bunch of disclaimers and clarifications in the form of a new poster announcing the release date. 
It would've been hilarious if it wasn't so unfortunate that a film had to do SO much just to ensure a simple theatrical release. But then, art, creative freedom and free speech have all been dying a slow death for a while now!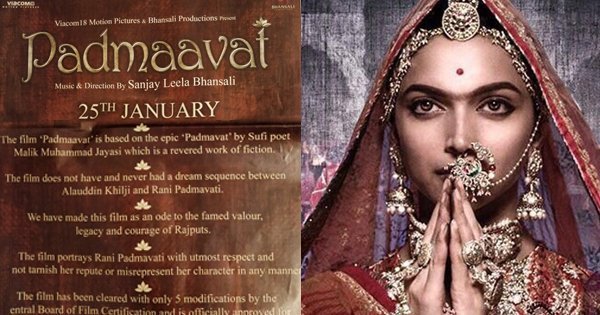 11. A school was vandalized only because the students chose to perform on a song from the film. Incredible India, indeed!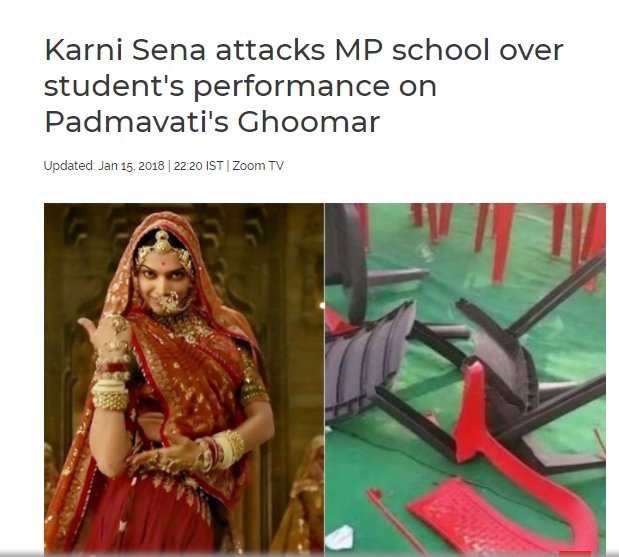 12. The Supreme Court revoked all state-imposed bans on the film for its 24th January release. But some of those governments have filed a petition to the apex court, asking it to reconsider the decision.
13. The multiplex association is really, really scared about exhibiting the film and distributors are worried if their costs will be recovered. 
14. Karni Sena were planning to make Bhansali commit jauhar i.e. jump into the pyre, if the film was allowed to release.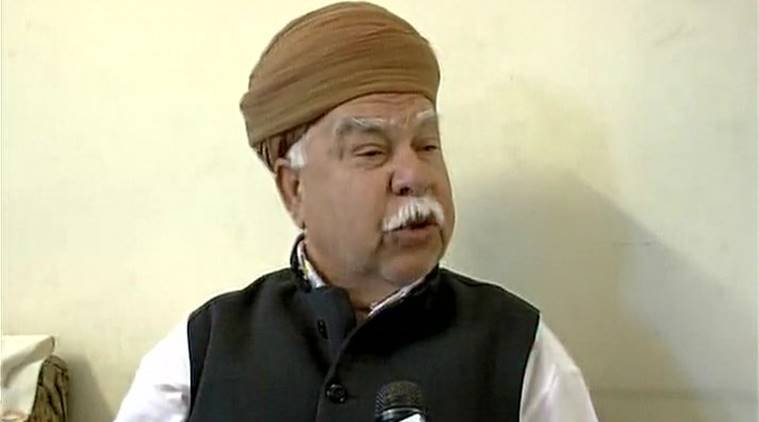 15. Deepika's midriff in Ghoomar has been given a sanskaari makeover, thanks to VFX. 
If only she knew about this while she was perhaps working out in the gym, trying to tone and define her stomach!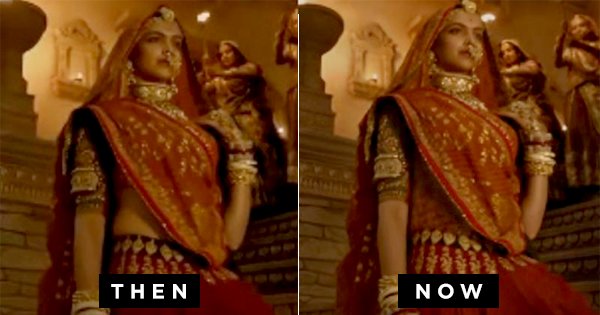 16. In other news, close to 200 women in Rajasthan marched for 'swaabhimaan', swords in their hands, threatening to self-immolate themselves if Padmaavat was allowed to release.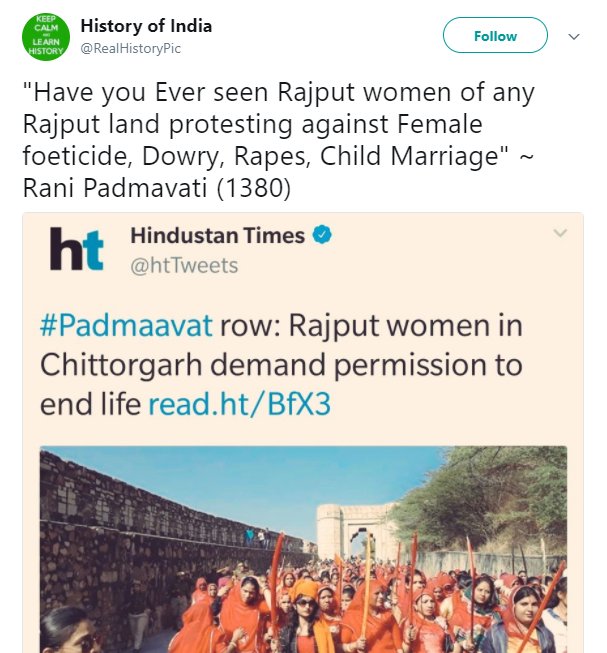 17. Also, a man in Bhilwara has climbed atop a 350 feet mobile tower and will only come down once the movie is banned across India. 
And you thought Veeru from Sholay was over-the-top (excuse the pun!).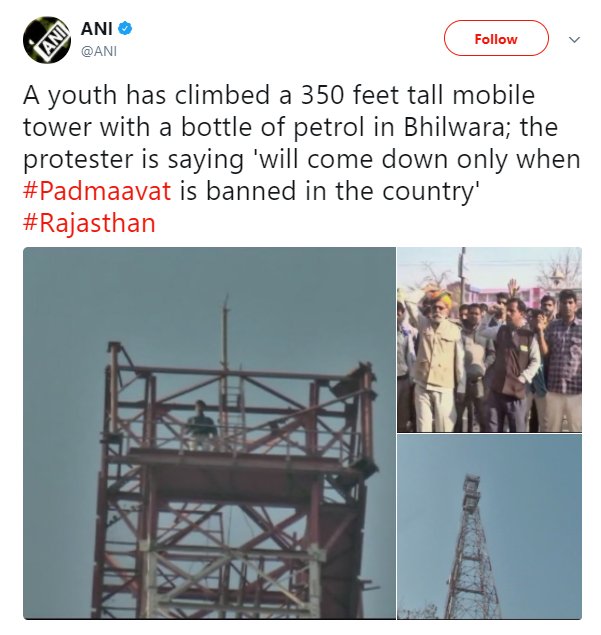 While you and I would have thought that our country has far bigger issues to deal with than a Bollywood movie, clearly, we're living in a different time. 
Who cares if crimes against women happen every single day in India? Let us all unite and protect the 'honour' of a fictitious queen because, hey, a Bhansali movie is certainly more harmful to Rajput pride and Indian society than a thousand rapists roaming on the street!
And obviously our Supreme Court has nothing better to do than to decide whether a film should release or not!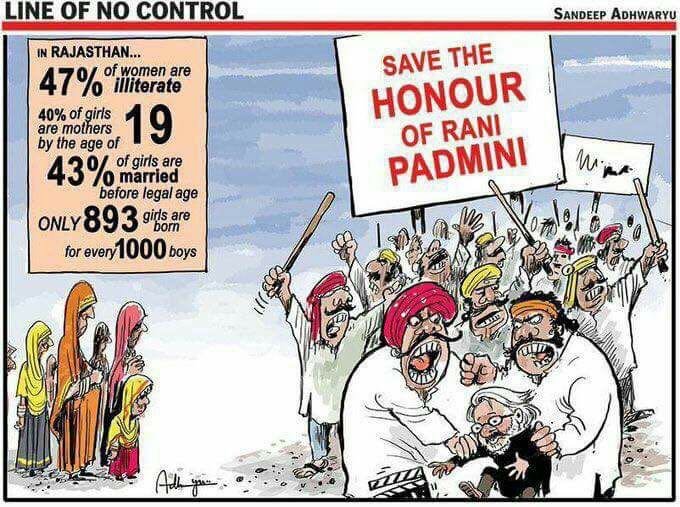 To Padmaavat or not, we'll find out really, really soon. And hopefully, Karni Sena will go back into oblivion having enjoyed its way-too-long 15 minutes of fame. 
The important question though remains  that just how bizarre can things turn in India, all for a film. The answer, of course, is blatantly obvious!