Last week I watched Bajirao Mastani with my family. My condolences to those who chose to go for Dilwale instead. Anyway, despite the grandeur of the sets and Deepika's eyebrows, the only thing that I could focus on was how this too was yet another love triangle just packaged nicely.  
Normally, I don't have a problem with Bollywood's repetitive nature but the thing with love triangles is that we see them so rarely IRL. Anyway, this film made me wonder whether this age-old formula works any more. So, I set to make a list of all the Hindi films (that I could think of) which not only had love triangles but were Box Office Hits too. There are many and it's not possible to list down all of them, so here are a few out of them:
1. Silsila (1981)
Plot: Apparently inspired from the real-life romance of the protagonists, Silsila sees Amitabh Bachchan leave the love of his life (Rekha) to marry his dead brother's pregnant fiancée (Jaya).  He then happens to meet Rekha (who too is married) and they begin having an extra-marital affair. Everyone finds out and unsurprisingly, Mr. Bachchan realizes the error of his ways and goes back to his wife , who takes the cheating *insert adjective of choice* back.
Why it worked: Because of the real-life angle it was inspired from.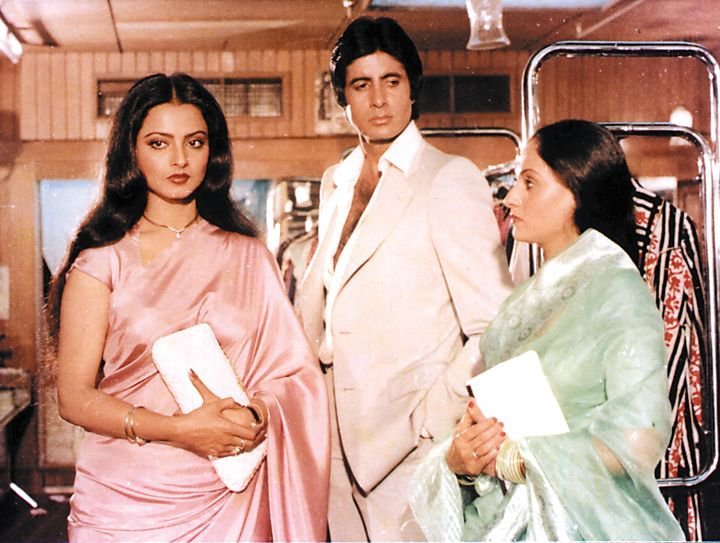 2. Saagar (1985)
Plot: Saagar is the most clichéd movie ever. Matlab, there's a gareeb guy who is secretly in love with his best friend. A rich man walks in just when the gareeb guy thinks he has a shot, and the girl obviously chooses the rich man. And just when you think that the girl will have to choose, one of the options dies and the other two get their Happily Ever After.
Why it worked: Goa.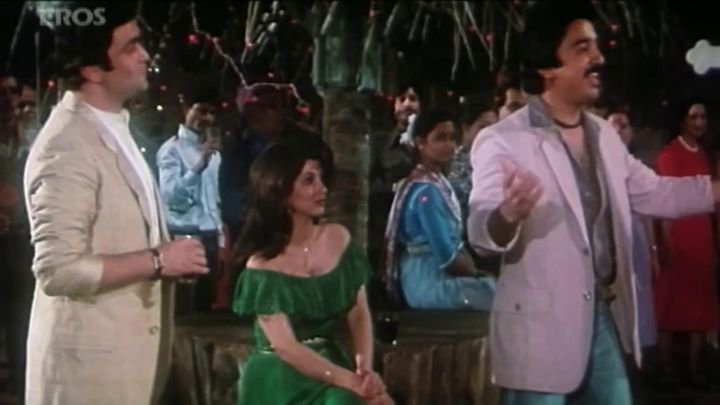 3. Chandni (1989)
Plot: You know how we get nightmares about messing up in front of our crush? That fear is the premise of this film. Rishi Kapoor has an accident while trying to serenade Sridevi on a helicopter. Now, if you get on a helicopter to maaro-fy style, accident toh hoga hi. Anyway, he and his family blame her for the accident. A heartbroken Sridevi finds solace in Vinod Khanna and just when they're about to get married, this super intelligent person comes back. Normally, a sane woman would reject the man who blamed her for his stupidity, but no she goes back to him with the blessings of Mr. Khanna.
Why it worked: If you know, please tell me.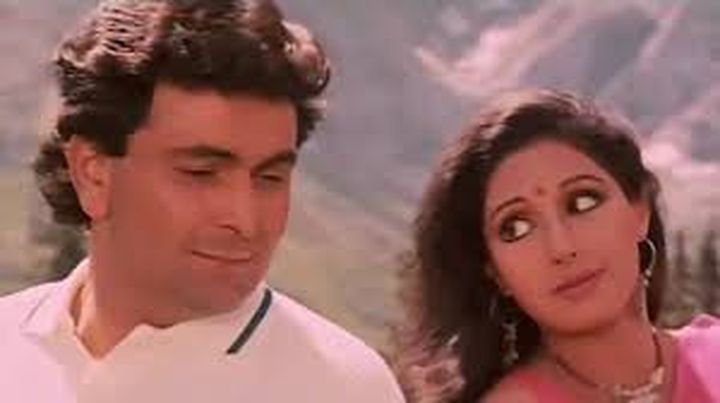 4. Baazigar (1993)
Plot: SRK is known for his lover-boy films, but I personally feel that he makes a better psychopathic killer. In Baazigar, he kills at least half the cast; breaks the hearts of both pre-rhinoplasty Shilpa Shetty and Kajol; and dies himself all in the name of revenge. The movie is as ridiculous as it sounds, but you can't help love it.
Why it worked: Because it's the coolest movie ever! Also, Shah Rukh-Kajol.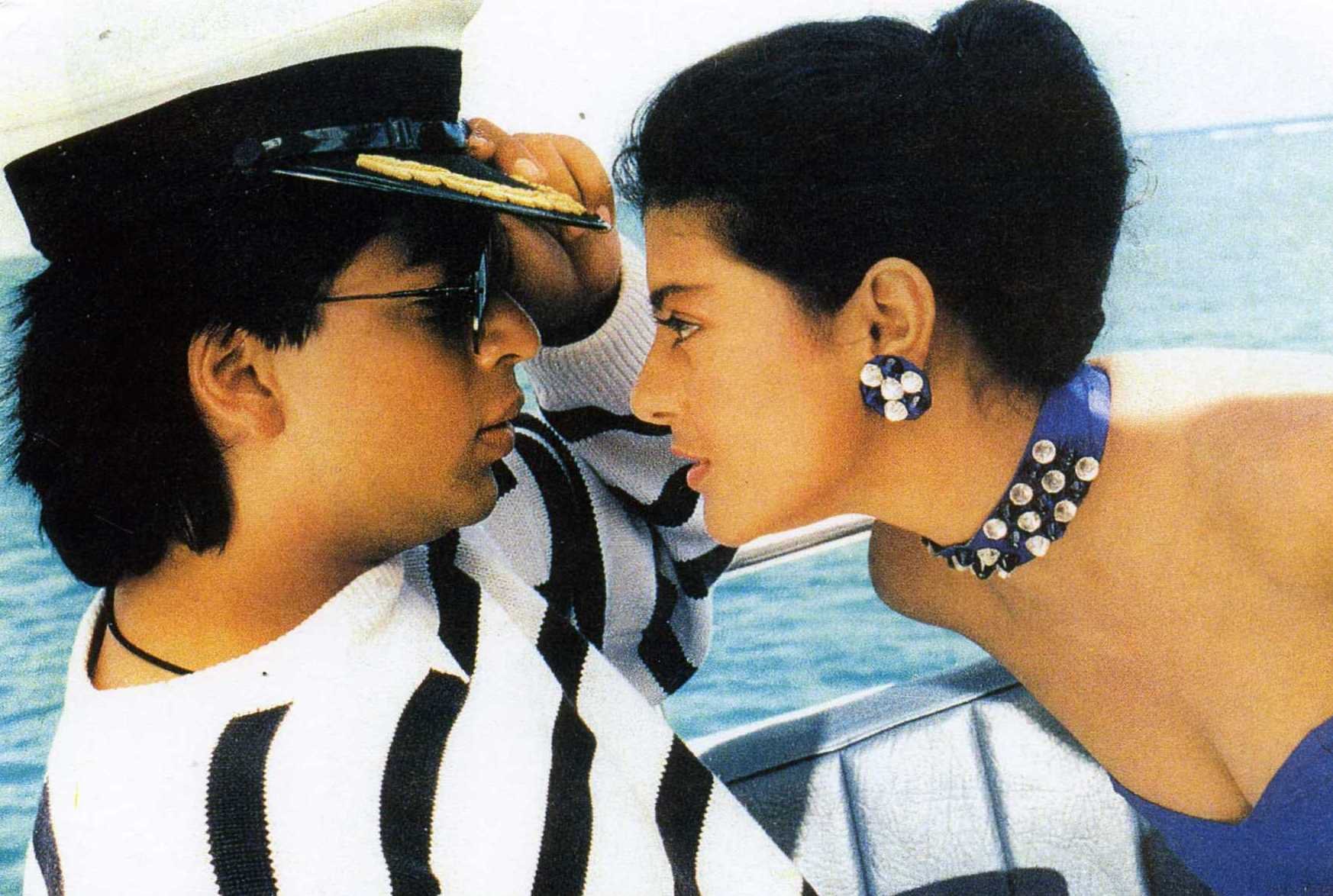 5. Dil Toh Pagal Hai (1997) 
Plot: Dil Toh Pagal Hai remains a cult favourite despite having the having a ghissa-pitta storyline of how the salwar-kameez girl is always preferred over the tequila-downing-shorts-donning woman. It not only has the Karishma-SRK-Madhuri love triangle but also the SRK-Madhuri-Akshay triangle. BUT, the sole reason why this film worked is cause no girl can resist Shah Rukh Khan going "aur paas, aur paas, aur paas"!
Why it worked: Dil, dosti etc. And of course, Shah Rukh Khan.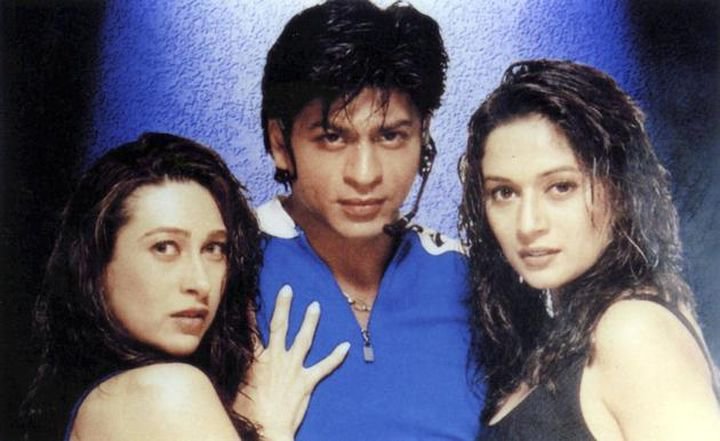 6. Judaai (1997)
Plot: Judaai was a film that blew my mind as a child (I was 6 when it came out). Thing is, you see people leave their partners for someone else all the time. However in this, Sridevi sells her husband to Urmila in return for money and a house. Matlab kuch bhi.
Why it worked: Because of the forehead to forehead bindi transfer scene AND for Kapil's bua going "Abba Dabba Chappa".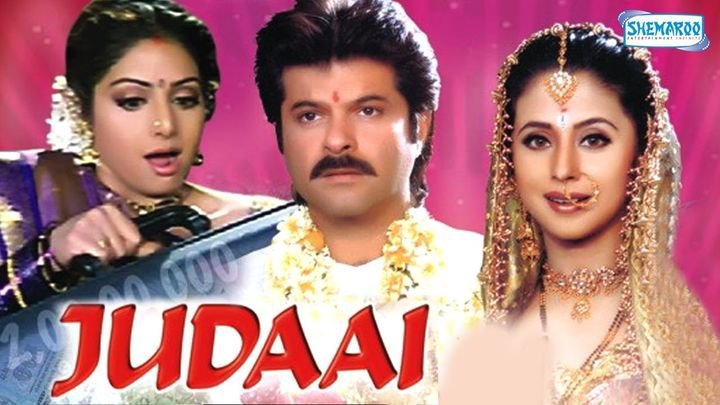 7. Kuch Kuch Hota Hai (1998)
Plot: As much as I loved the movie as a kid, I can't help but cringe everytime I see it now. Kuch Kuch Hota Hai is the reason why girls are so insecure. Matlab, SRK and Kajol are joined at the hip, but does he see her? NO! He falls for the short skirt wali NRI girl, and needs his daughter to make him see how ghar ki murgi needn't always be dal baraabar.
Why it works: Because its SRK, Kajol AND Rani.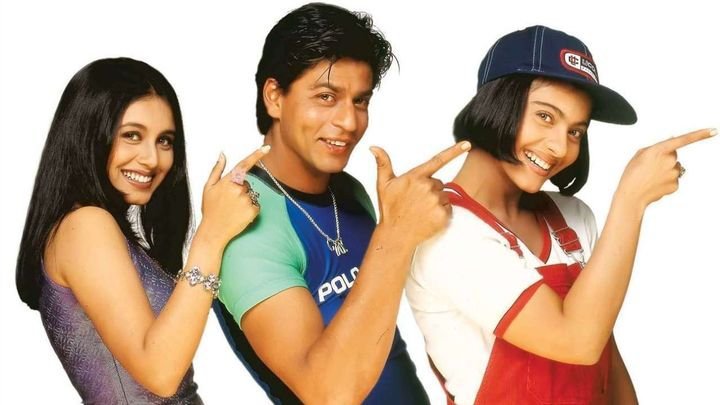 8. Hum Dil De Chuke Sanam (1999)
Plot: Hum Dil De Chuke Sanam is the story of a girl who falls in love with the hawaa-ka-jhoka. However, her parents don't approve and get her married to someone else. Her husband, who's an absolute sweetheart, takes her all the way to Italy just to unite her with her ex. BUT, she's like " I know I could have told you this any time before you spent a bomb on this trip, but I'm going to stay with you."
Why it worked: The colours, naach-gaana and a beautiful film.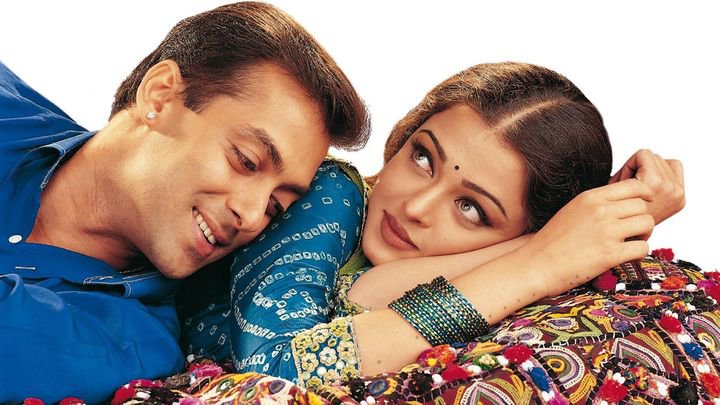 9. Taal (1999)
Plot: Once again, girl meets boy, they fall in love. Boy's family doesn't approve so girl moves on. Boy comes back and they (save the nice guy who loved the girl when no one did) live happily ever after.
Why it worked: The music.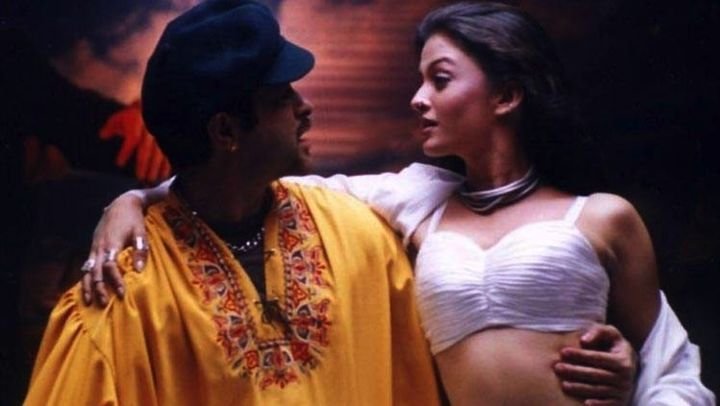 10. Dhadkan (2000)
Plot: Dhadkan has the same story as the movie above or the one above that or the one above that. You get the hint, right?
Why it worked: If you don't have a good script, make sure you at least have good songs.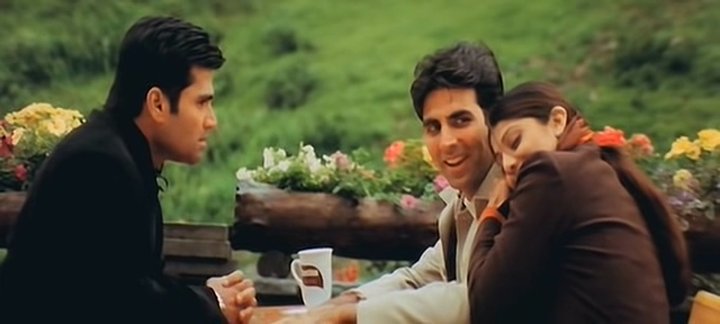 11. Darr (1993)
Plot: A happy couple goes through a nightmare when someone they're friends with turns out to be an obsessive stalker who'll go to any heights to get the girl.
Why it worked: SRK in a role that'll send shivers down your spine.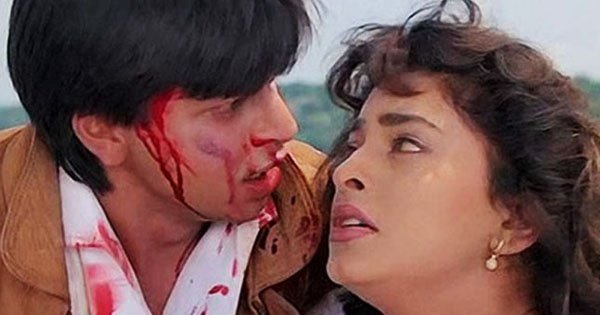 12. Lagaan (2001)
Plot: The only reason why India stayed up all night to watch the Oscars, Lagaan is about pados-wale Sharma ji ka beta. He not only teen guna lagaan maaf-ed but also picks the gaon ki gori over the desi mem.  
Why it worked: Because Mera Bharat Mahaan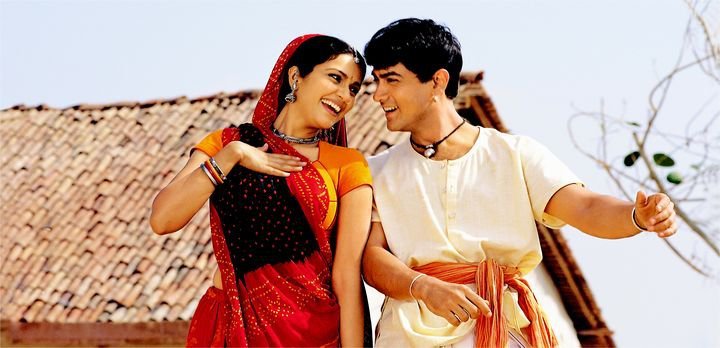 13. Rehna Hai Tere Dil Mein (2001)
Plot: Originally a movie that bombed at the BO, RHTDM has Maddy impersonating another man to woo Diya Mirza (lets not even talk about how stupid the idea is). Anyway, they fall in love and in walks Saif Ali Khan, the man Madhavan is impersonating. Instead of just letting go of Madhavan for life, Diya gets mad for a while but forgives him in the end.
Why it worked: Once again, music.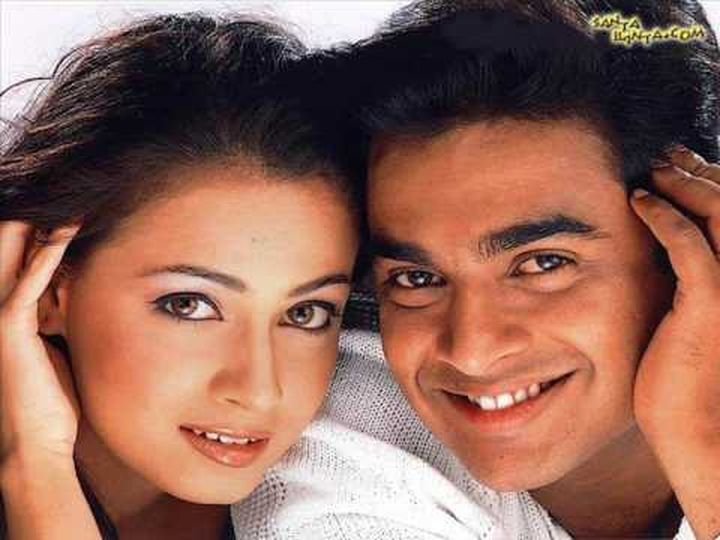 14. Devdas (2001)
Plot: SLB might have led you to believe that this was about the love triangle between Devdas, Paro and Chandramukhi but it's actually about the true love that dear old Deva finds in his whiskey bottle.
Why it worked: Shah Rukh Khan. AND Madhuri. AND Aishwarya.
15. Kal Ho Naa Ho (2003)
Plot: A GAP advertisement, this film is about how a girl ruins the most ultimate bromances of all times.
Why it worked: SRK dies in this. You can't hate a movie in which Shah Rukh Khan dies.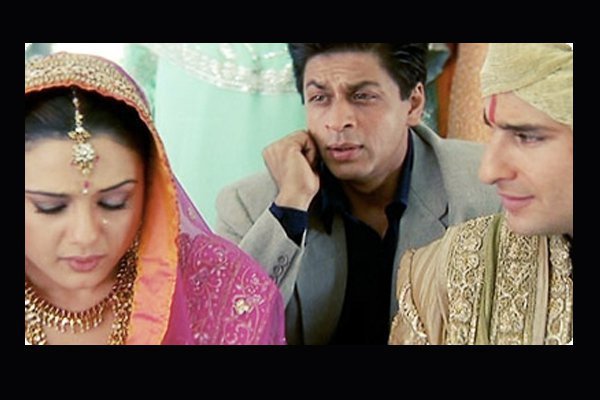 16. Jab We Met (2007)
Plot: This really really high on something girl meets depressed man. Shady motel side adventures happen and boy falls in love with girl. Girl is however in love with stupid Anshuman, naturally  the hero gives his blessing. Anshuman rejects her and she comes back to our hero.
Why it worked: Great chemistry, memorable dialogues, great music and a plot we just cannot get over.