In case you thought your Bollywood actors and actresses are all high school dropouts, you are grossly mistaken. Some of them are more qualified than you and I. It's just that despite their degrees and doctorates, they chose to pursue careers in Bollywood.
Let's have a look at 21 of the most qualified celebrities in B-Town!
1. Amitabh Bachchan
Big B has ruled Bollywood for several decades now but did you know that his qualifications are just as endless? He earned a Bachelor of Arts degree from Delhi University and now has 4 doctorates, one each from De Montfort, Leicester, Jhansi and QUT Brisbane University.
2. Vidya Balan
Vidya Balan has achieved a lot not only on-screen but off it as well. She has a Bachelor's in Sociology from St Xavier's College and followed it up with a Master's degree from Mumbai University.
3. Kareena Kapoor
For all of you thinking that Kareena is just a bimbo, let me tell you how wrong you are. After her schooling from Welham's Girls School in Dehradun, she studied commerce for 2 years at Mithibai College which she followed up with a summer course in Microcomputers from Harvard University. She has also studied law at Government Law College, Mumbai for a year.
4. Kay Kay Menon
His education is just as impressive as his acting skills. Kay Kay completed his Bachelor's in Physics from Mumbai University and did an MBA in Marketing from the Department of Management Sciences (PUMBA), Pune. He must have learnt to pull off those furious roles by watching one of his professors!
5. Sonam Kapoor
The fashion icon completed her pre-university education from the United World College of South East Asia, Singapore and then gained a Bachelors's degree in Economics and Political Science from the University of East London.
6. Genelia D'Souza
Not only is she a state-level sprinter and a national-level footballer, she also has a Bachelor's in Management Studies from St Andrew's College. What's more? She was so determined to get her degree that she completed the course while shooting for her first film.
7. John Abraham
He may be famous for his looks and his body but if John Abraham hadn't entered the world of showbiz, he would have been at a very good managerial post by now. Not only does he have a Bachelor's in Economics but he also has an MBA from MET, Mumbai.
8. Preity Zinta
She may have impressed many onscreen but what's more impressive is that Preity Zinta holds a Master's Degree in Criminal Psychology. Apart from her Bachelor's in the same field, she also did a B.A. Honours in English.
9. Parineeti Chopra
Parineeti had planned on becoming an investment banker had she not entered Bollywood. She has received a triple Honours degree in Business, Finance and Economics from the Manchester Business School in England.
10. Lara Dutta
Her confidence and smartness got her the Miss Universe title in 2000. So it does not come as a surprise that Lara has a Bachelor's in Economics and also a Minor in Communications from University of Mumbai. And for the record, she is fluent in French, Punjabi and Kannada.
11. Balraj Sahni
An extremely respected personality in the world of cinema, Balraj Sahni had a Master's Degree in English Literature from Lahore University, a Bachelor's in Hindi and a Master's in English from Punjab University. He also taught at the Visva Bharati University in West Bengal.
12. Ranveer Singh
Believe it or not, Ranveer used to think that acting is a difficult career path to follow. After graduating from H.R. College of Commerce and Economics, he gained his Bachelor of Arts degree from Indiana University, Bloomington and has worked as a copywriter with O&M; and JWT.
13. Minissha Lamba
Before gracing the silver screen, Minissha wanted to be a journalist, a character she pursued in Shaurya. She took her education seriously and majored in English from Miranda House, Delhi University.
14. Ashish Vidhyarthi
We all know him for his negative roles in Bollywood but very few would know that apart from being acclaimed for drama and comedy roles during his studying days, he also holds a Bachelor's degree in History from Hindu College, Delhi University.
15. Manoj Bajpai
From being the protagonist to a villain to a supporting character, Manoj Bajpai's versatility is not just seen on screen. He also went to Delhi University for a Bachelor's in History from Ramjas College and also taught at the Salaam Balak Trust in Delhi.
16. Sunny Deol
Sunny Deol went to a reputed Catholic High School in Mumbai and is also a notable alumni of R.A. Podar College of Commerce and Economics where he completed his education. If only he would have taken his dancing lessons as seriously!
17. Siddharth
Famous for his role in Rang De Basanti , Siddharth could have been great at a managerial post. He was awarded the CNBC Manager of the Year award. He went to Kirori Mal College in Delhi University for B.Com (Hon) and gained his MBA from SPJIMR, Mumbai.
18. Shekhar Kapoor
Shekhar Kapoor was earlier discouraged from getting into films and to good effect. He earned a Bachelor's in Economics from St Stephen's College, Delhi University and became a Chartered Accountant at the age of 22 with ICAEW, England. Thankfully for us, he eventually did get into film making!
19. Riteish Deshmukh
Not only did he graduate from Le Strasberg Theatre Institute, New York, he is also a graduate in Architecture from Kamala Raheja Vidyanidhi Institute of Architecture & Environmental Studies. Before taking up acting, he even worked with an architectural firm abroad.
20. Soha Ali Khan
She might not be as established as other Khans in the industry but her qualifications tell a different story. She studied Modern History at Balliol College, Oxford and then gained a Master's Degree in International Relations from London School of Economics and Political Science.
21. Ameesha Patel
Don't go by the dumb secretary role she played in Race 2 because this Gujju lass can give any boss a run for his money. She has a gold medal in Economics from the Tufts University in Medford in Massachusetts as well as a degree in Bio-Genetic Engineering from Boston University.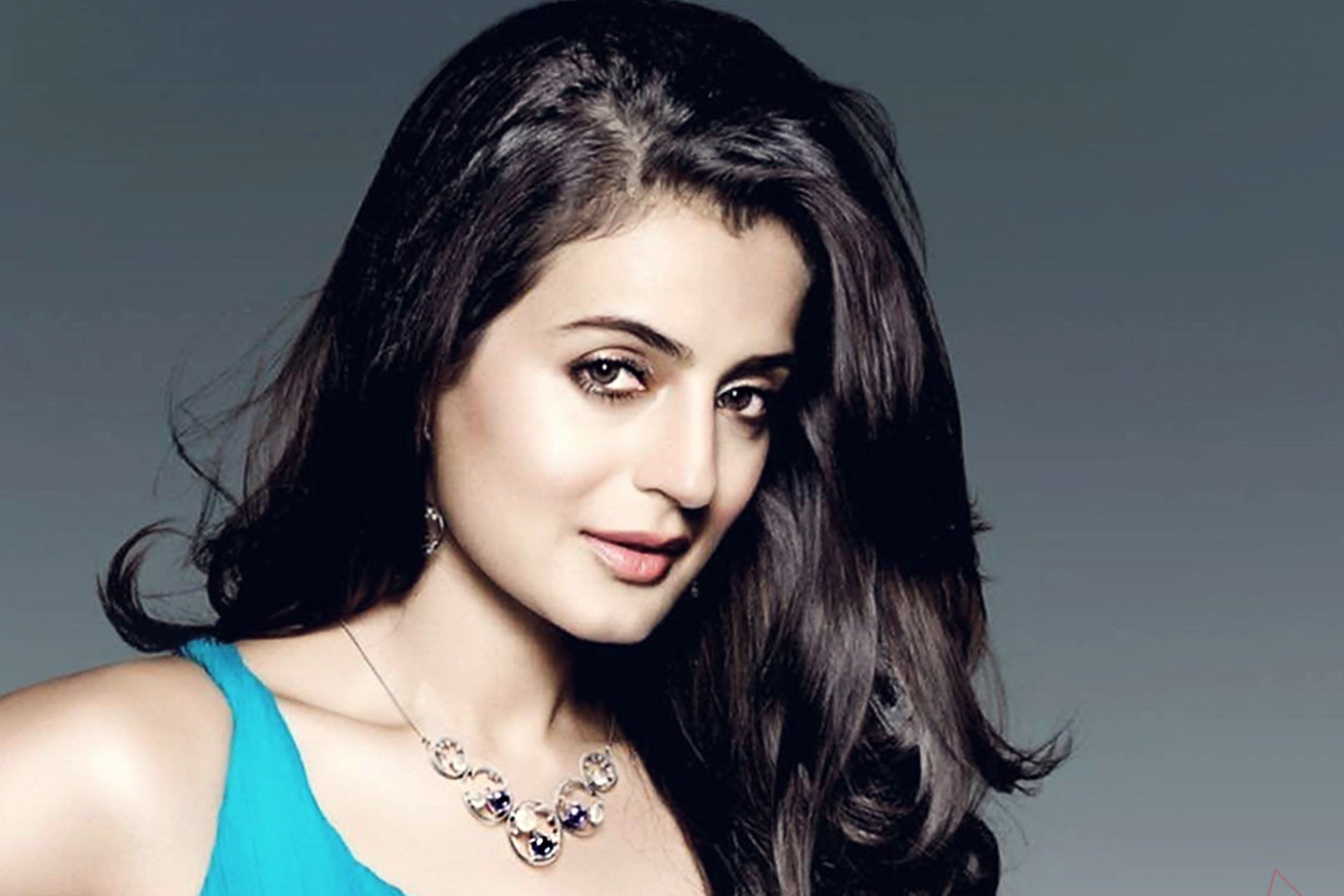 Have we missed anyone out? Please let us know in the comments section!