Now that Jawan is here for us to watch, there's a lot that people are enjoying about the film. The action sequences are one example. However, a lot of the credit for that goes to the stunt persons, action directors or body doubles in the film. These people deserve just as much appreciation, or more, for that matter – to work in situations and settings that are otherwise terrifying. We also hardly talk about them, or their experiences.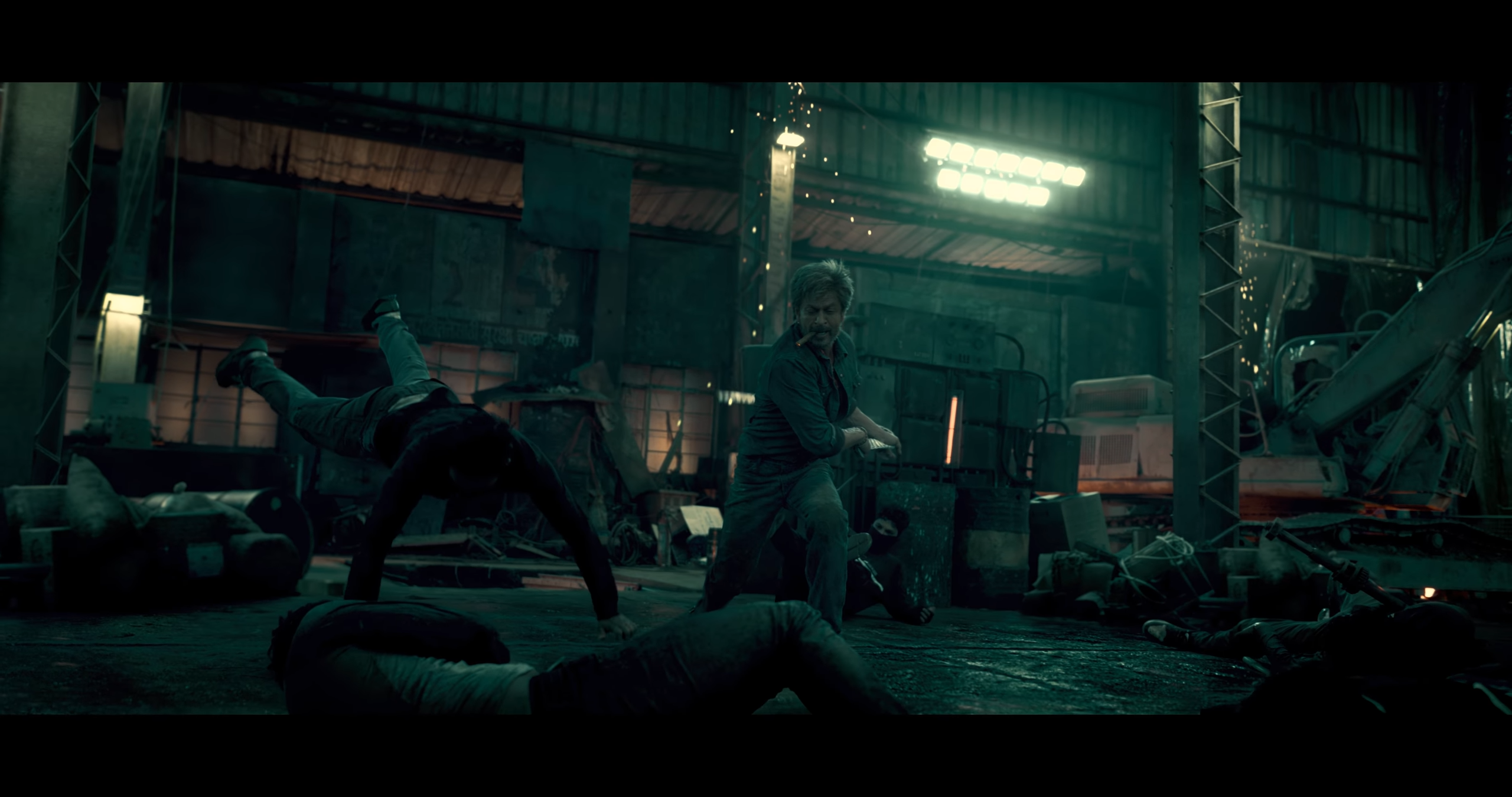 So, here are some experiences of stunt persons from sets of Bollywood films.
1. Saddam – Jawan
Saddam recently opened up about working as a stuntman in Bollywood. He talked about his recent work in Jawan, and the experience of sharing the space with Shah Rukh Khan. He shared that actors can be rude to stuntmen, something he has noticed, but SRK was particualry humble to work with. He also added that Shah Rukh Khan always checked if Saddam and other stuntmen were fine, after performing a fight sequence.
"Wo shot ke baad puchte the, "Laga toh nahin, theek hai na?" Also, if the shot went wrong, he would immediately say it was his fault. I was amazed at what kind of a star he is."
2. Anis Mirza – Shamshera
In a Reddit AMA, the stuntman talked about his experience of working with different actors. On being asked about safety regulations, Anis Mirza mentioned that the production treats them well in terms of safety on the sets. He also added that the training and dietary supplements or requirements for stuntmen are not paid for by the film's team.
"We do get respect and we are treated well by production in terms of safety, but it also depends on the actor director you work with. I wish that the training and dietary needs were paid for by the production."
3. Sanober Pardiwalla – Bang Bang!
During an interview, Sanober Pardiwalla opened about the sexism associated with her work. The stuntwoman has worked on a number of films like Bang Bang! and Dhoom, where she was required to do stunts on bikes and vehicles. She mentioned that people assume that a woman would not be able to manage certain things. She also shared an incident where she was asked if she could ride a scooty, despite the fact that the person had seen her work.
"Will a woman be able to do it is always a question without even seeing her work and experience. Once, I was called in for a scooty ad, where I just had to ride a scooty in a certain manner. The person who was filming, had seen my work but he came to me and said, "All your stunt work is fine, but can you ride a scooty?""
4. Sunil Rodrigues – Mukkabaaz
In an interview with Film Companion, Sunil Rodrigues talked about directing sequences from Mukkabaaz. The action co-ordinator emphasized the need to make action sequences look real, when it comes to fights in fiction.
"It's all about the actor's expressions and how he reacts to a punch. There are also some basic guidelines that you have to keep in mind – like if someone punches you in a certain way, you'll fall in a certain way. You won't lift your leg or do something dramatic. These guidelines help keep the action realistic."
5. Mansoor Ali Khan – Vikram Vedha
Mansoor Ali Khan is known for his work in films like Kaabil, Bang Bang!, Super 30, War, and Vikram Vedha. The stuntman talked about his experience of working with Hrithik Roshan, and how we went on to do multiple films with him. He also talked about training in martial arts before working in Bollywood films.
"I have been a stunt double for other actors too, but when I met Hrithik, mujhe unhone feel hi nahi karaya ki voh itne bade superstar hain. Hello bola aur gale mile, we shot normally. Then he said, "Hum saath mein aur kaam karenge." He is a kind person. He is caring and he appreciates me."
6. MS Balram – Raavan
The stuntman who worked on Mani Ratnam's Raavan, opened up about how his work wasn't credited. Abhishek Bachchan, who starred in the movie talked about a stunt that required him to dive. He mentioned that he had performed it himself. MS Balram, on the other hand, shared that the claims were false, and he was the stuntman for the particular scene. He added that he was proud to have worked with Mani Ratnam.
"I don't want any publicity, nor do I want to create any controversy since I am a great fan of the Bachchans. Moreover, it is Mani Ratnam sir's movie. I only want the movie to do well. But, it is true that I performed this thrilling stunt for Abhishek and was paid for it. I feel proud to have done this stunt."
7. Geeta Tandon – Mai
Geeta Tandon has worked on films like Udta Punjab, Chennai Express, and the web series Mai. She had opened about the internalized sexism in the industry – where people prefer men over women, performing stunts. She had also shared her experience of working with Sakshi Tanwar, and the fact that the actress cares about the people on sets.
"I have worked with a lot of celebs, so it's hard to pick. I recently worked with Sakshi Tanwar, who has been very nice to me, especially after finding out that I'm raising my kids alone. Be it on the sets or somewhere outside, she always came and spoke to me."
Probably one of the most difficult works on the sets, but they make it look effortless.