Bollywood has perfected the formula of producing romantic films. 
From fairy tale romances to real life love stories, Bollywood keeps reinstating our faith in love. And the films that work also give us some great dialogues, ones that describe the complicated emotion we call love. Thankfully, all these films end in happily-ever-afters. But what if they were to go beyond that?
Let's face it – in real life, break-ups happen. So, we devised our way around with some of Bollywood's most popular romantic dialogues and thought of how they'd be if the jodi was to break-up. And the results were fairly amusing!
Check 'em out:
The ones who get creepy after breaking up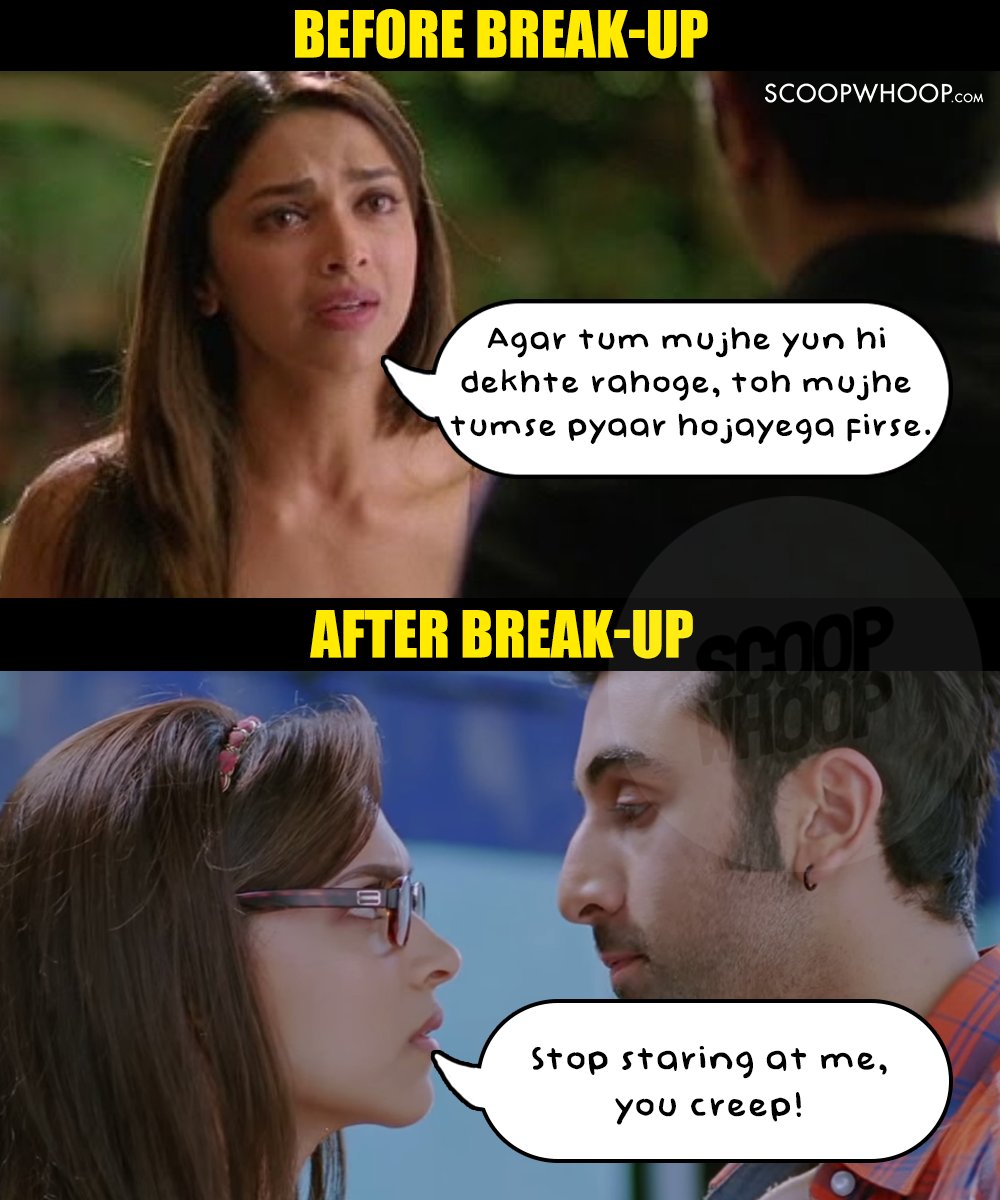 Who'd have thought that Rahul, out of all people, would miss the hints!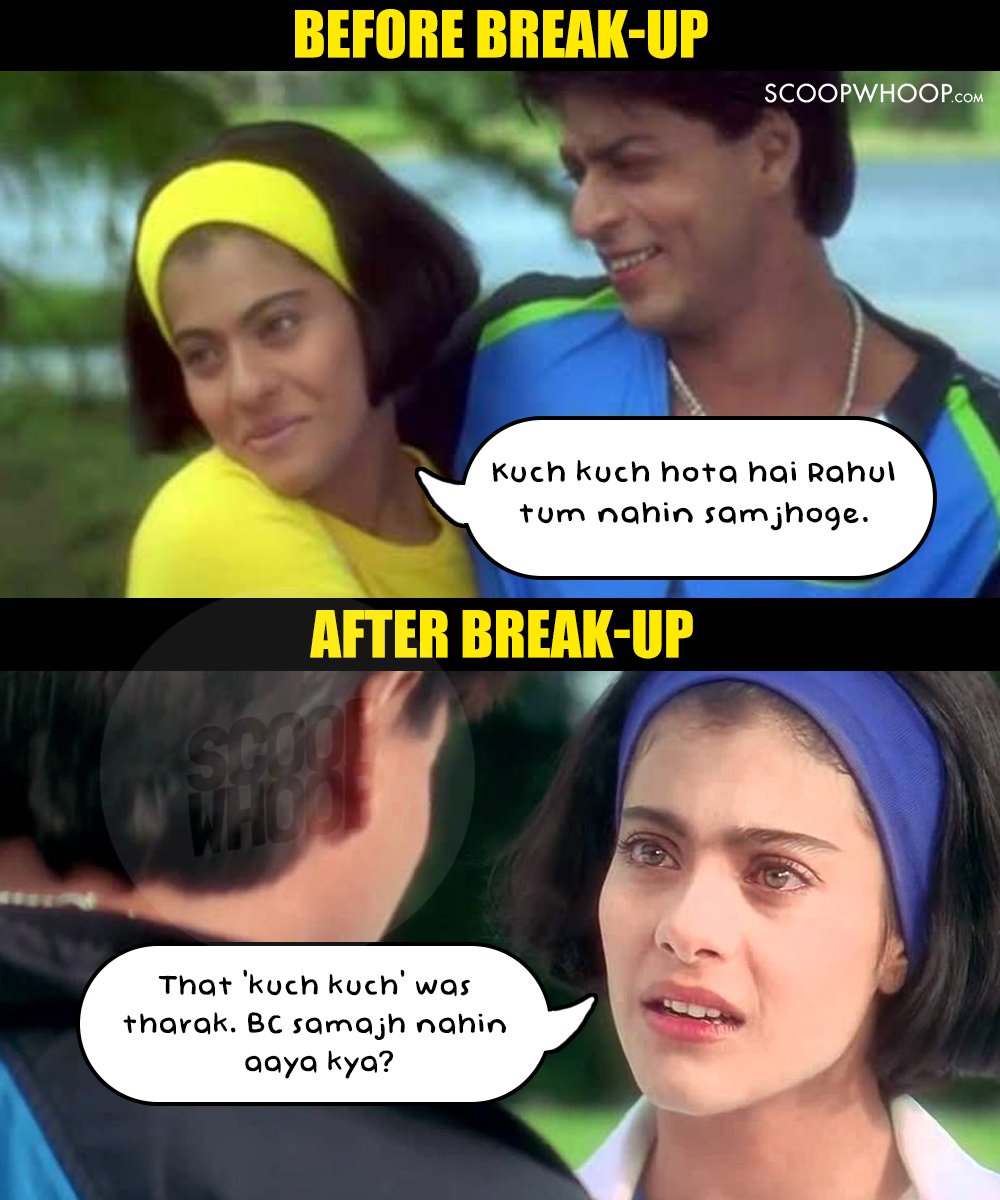 Prem just doesn't get it!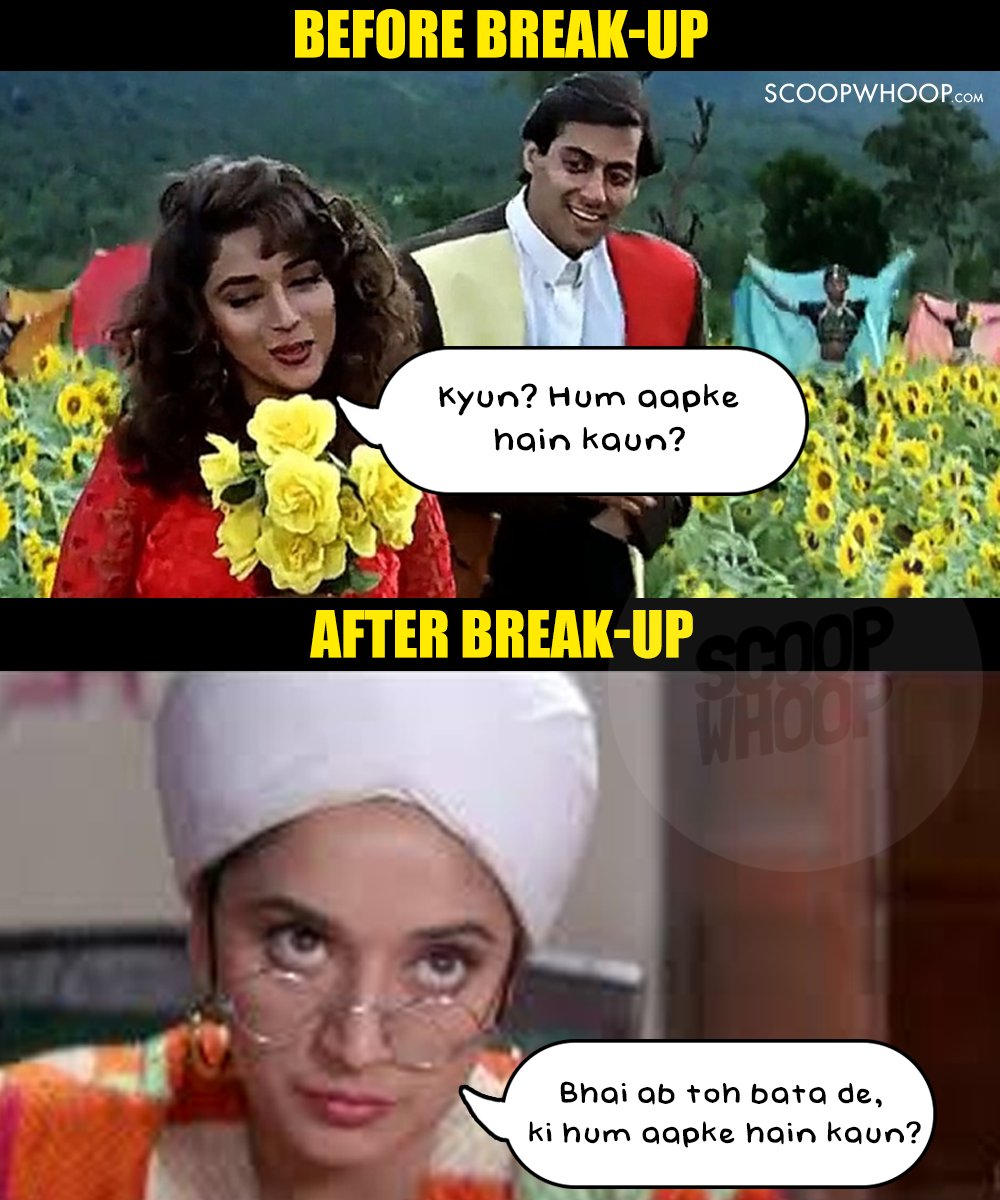 To the happy and single brigade.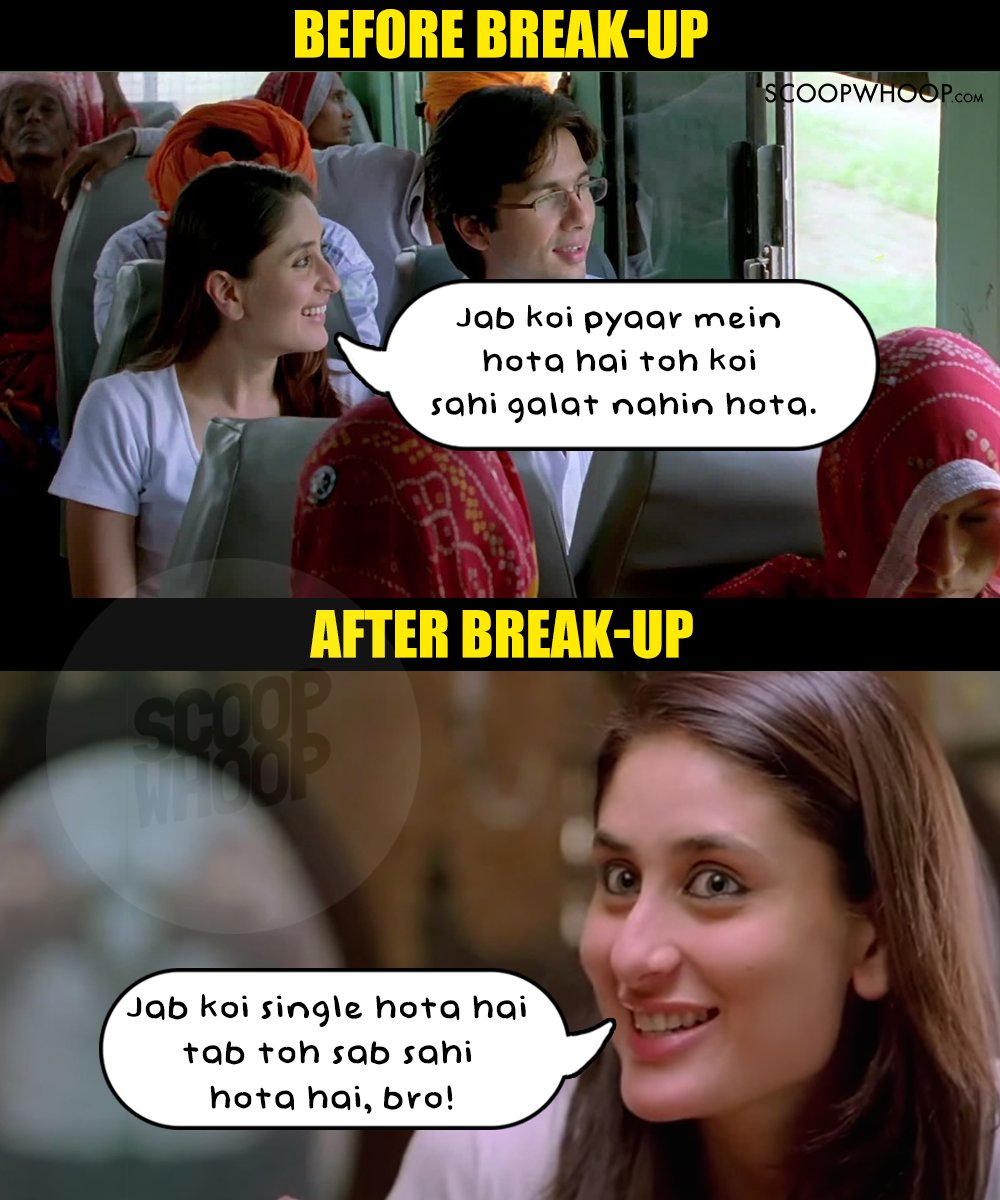 Ever heard someone say that their ex is like the devil? Well, that's that!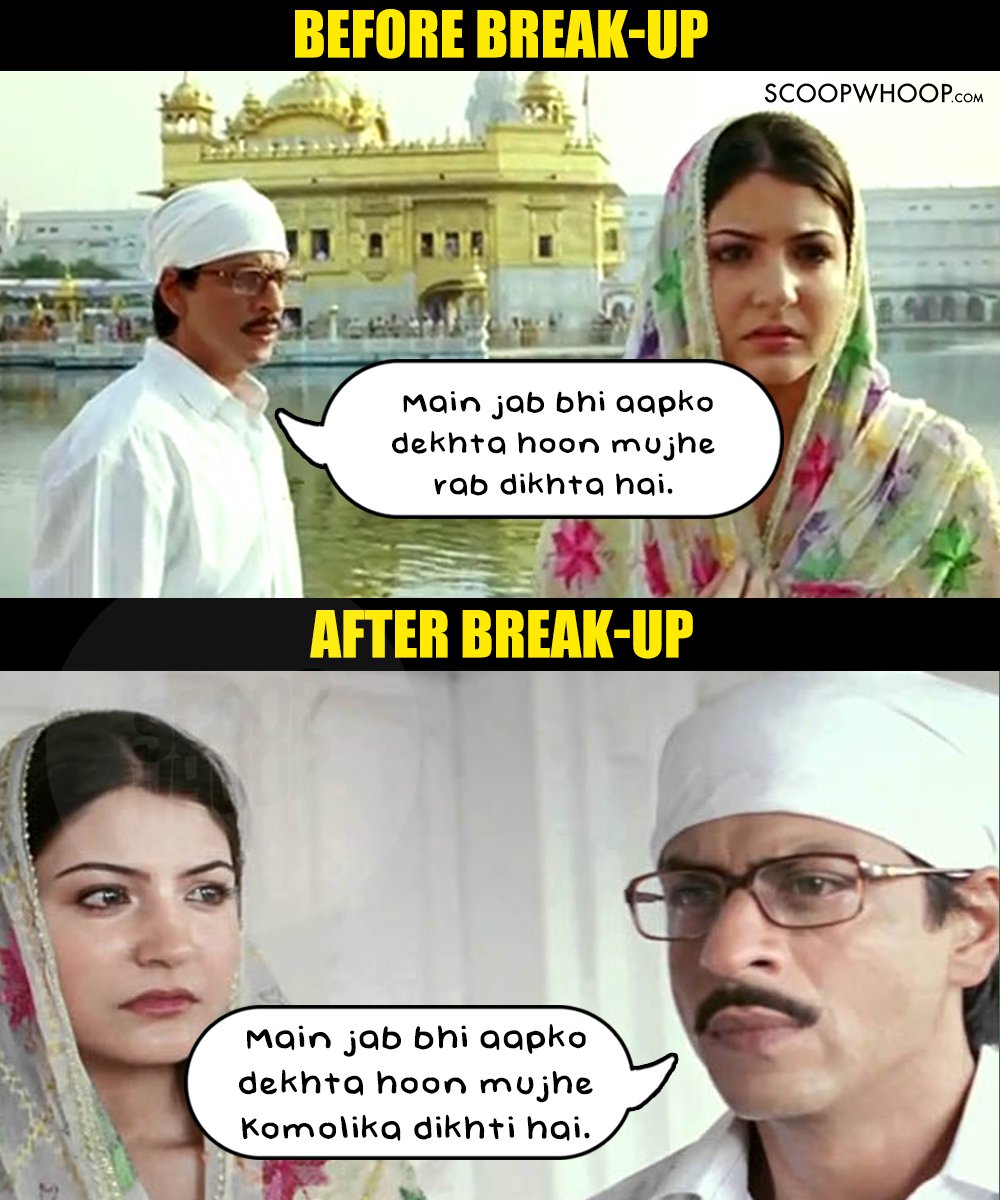 And sometimes we're just left reconsidering our choices.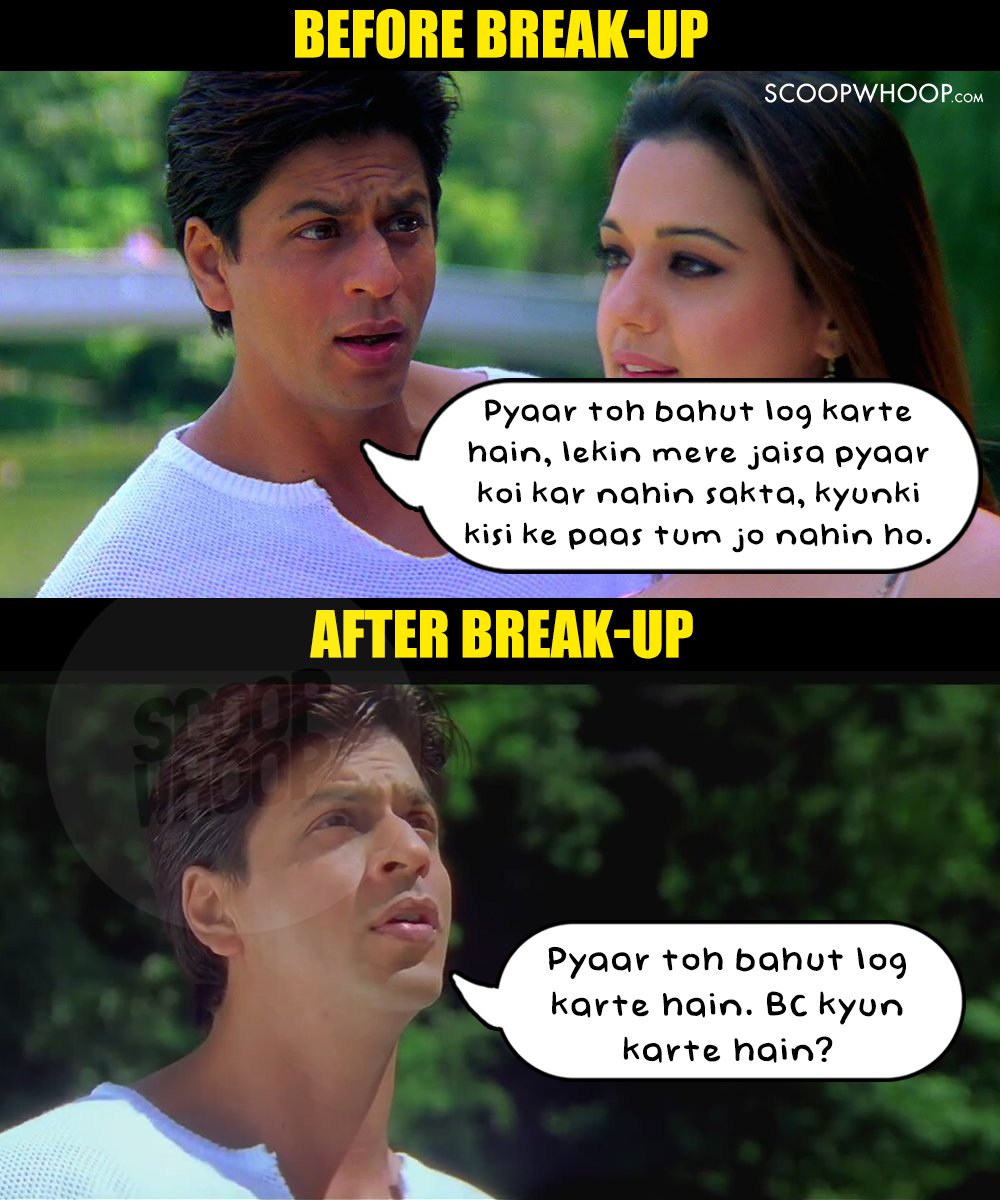 Then there are the ones with 'ulterior' motives!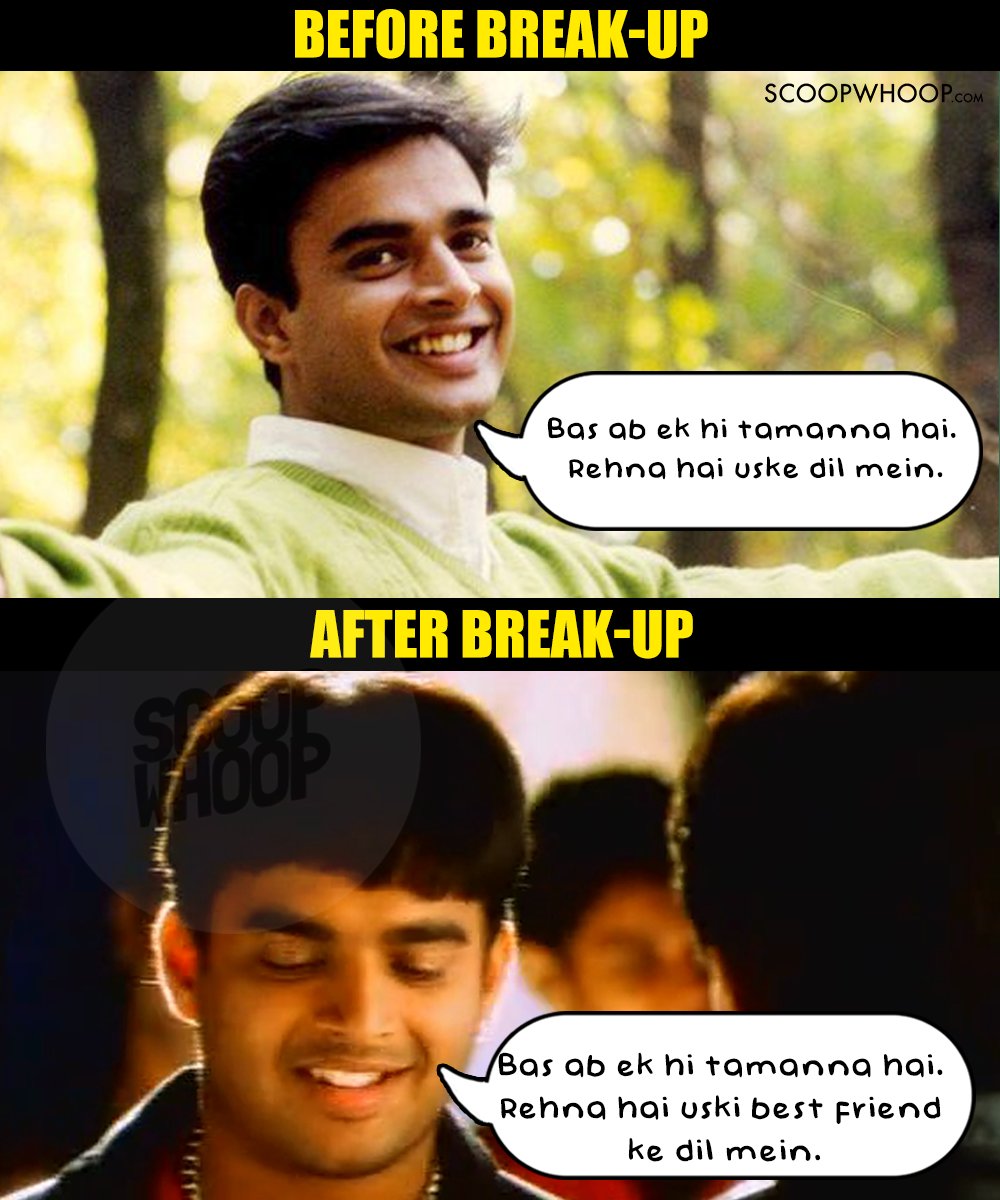 Moving on was never this easy!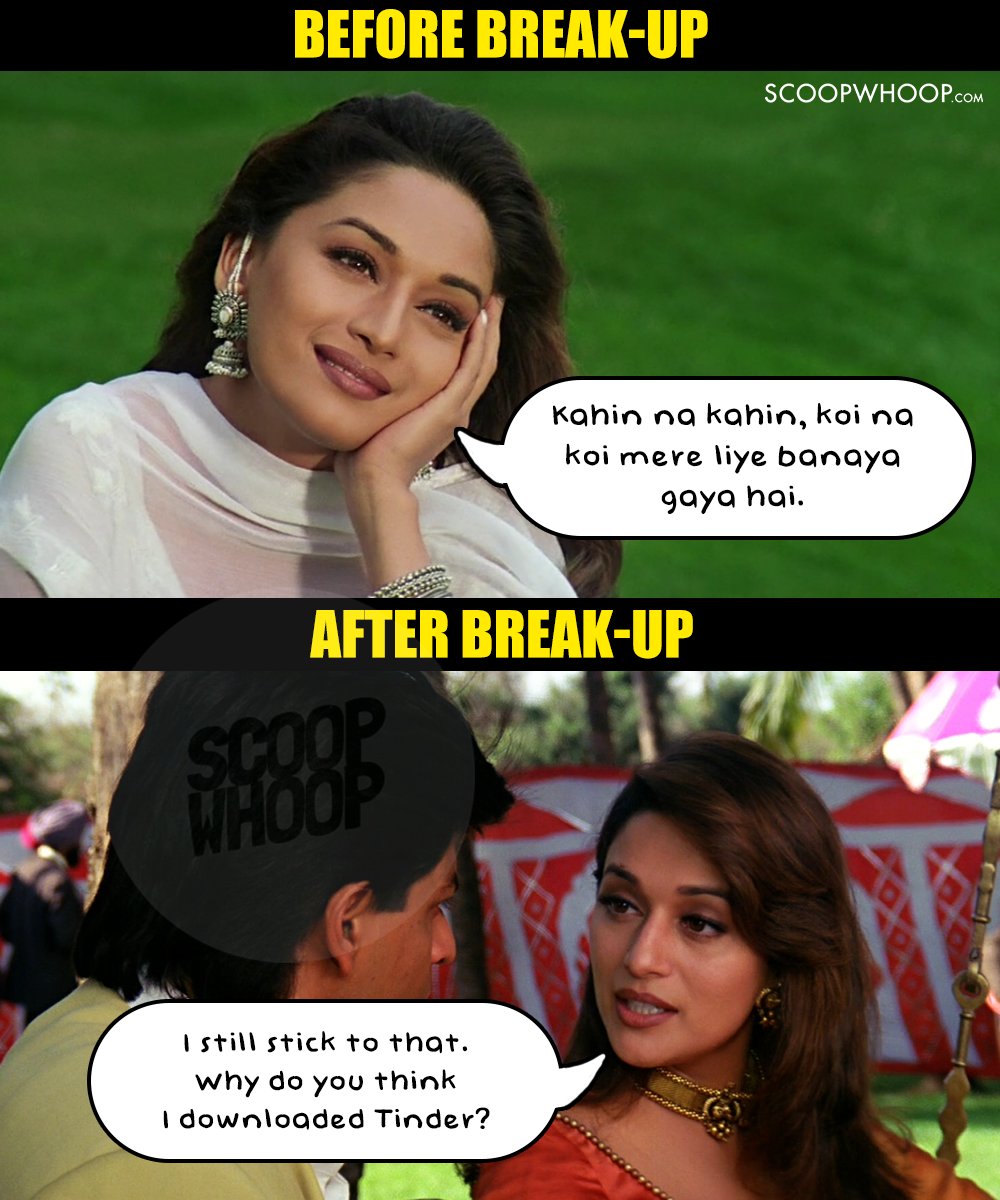 The creepy + shady + super-chep ex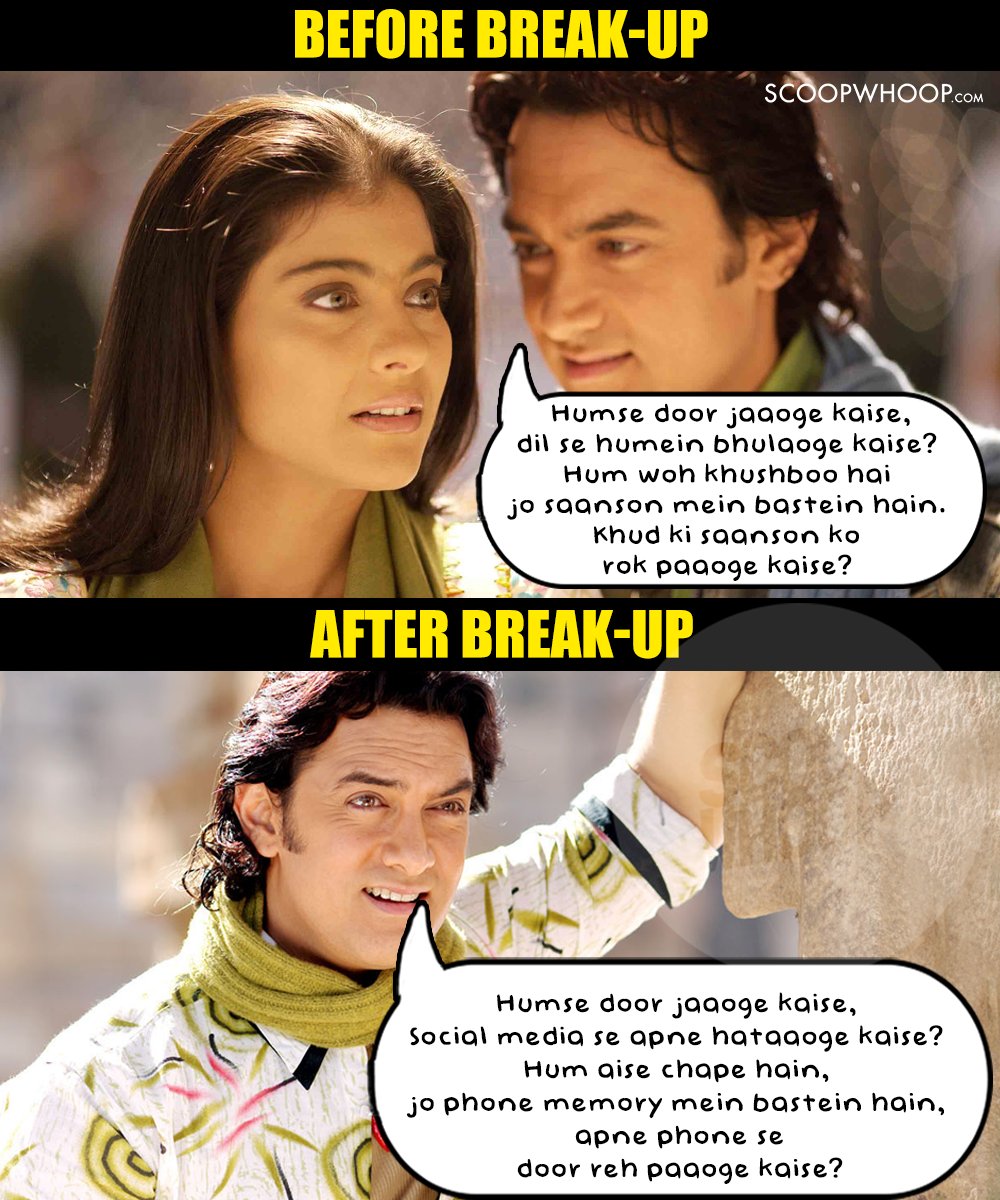 And finally, a shout out to all the cold turkeys out there!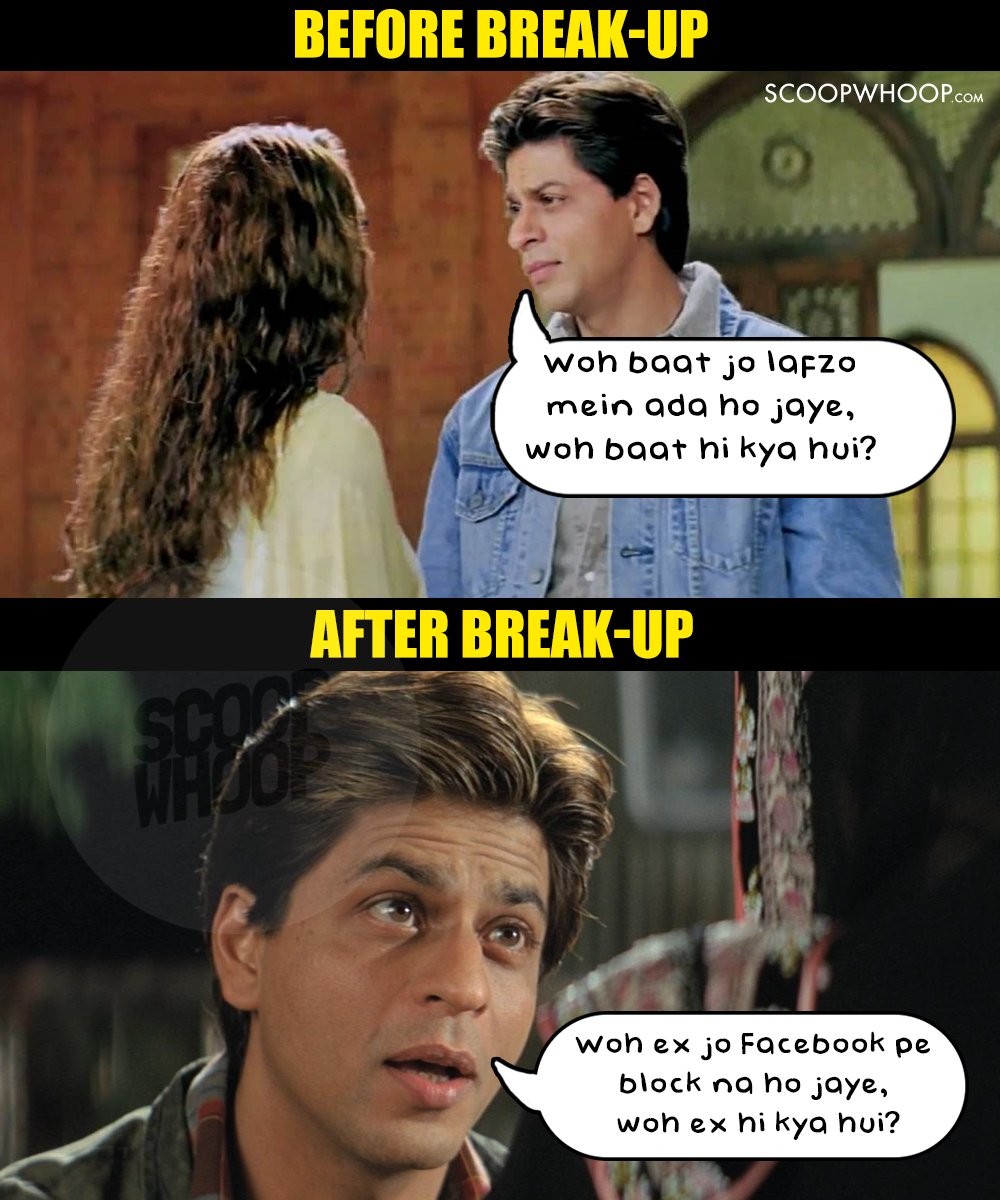 This was our little contribution in making the romantic narratives slightly real. 
For the hopeless romantics, we don't know what to say to you!
Designs by Ashish Kumar