Back in 2022, reports of BYJUS' toxic work culture began circulating online. Employees have called its work culture abusive and exploitative. From being asked to over-work to being treated harshly, numerous details have come to light about BYJUS' office culture. And now, a LinkedIn post by Masroor Jahangir shows a video about an employee standing up to her seniors about remuneration and general mistreatment.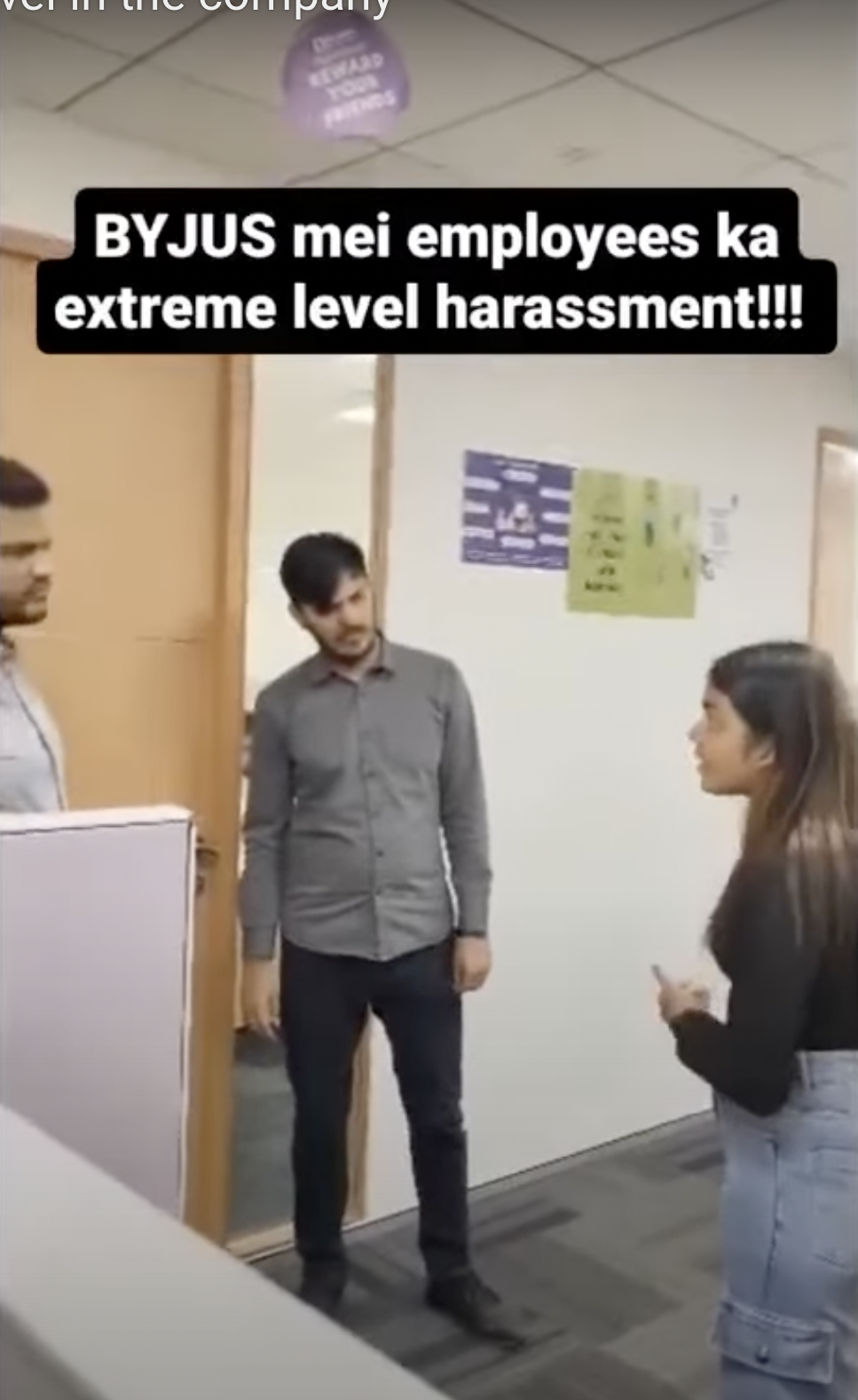 Here's the LinkedIn post: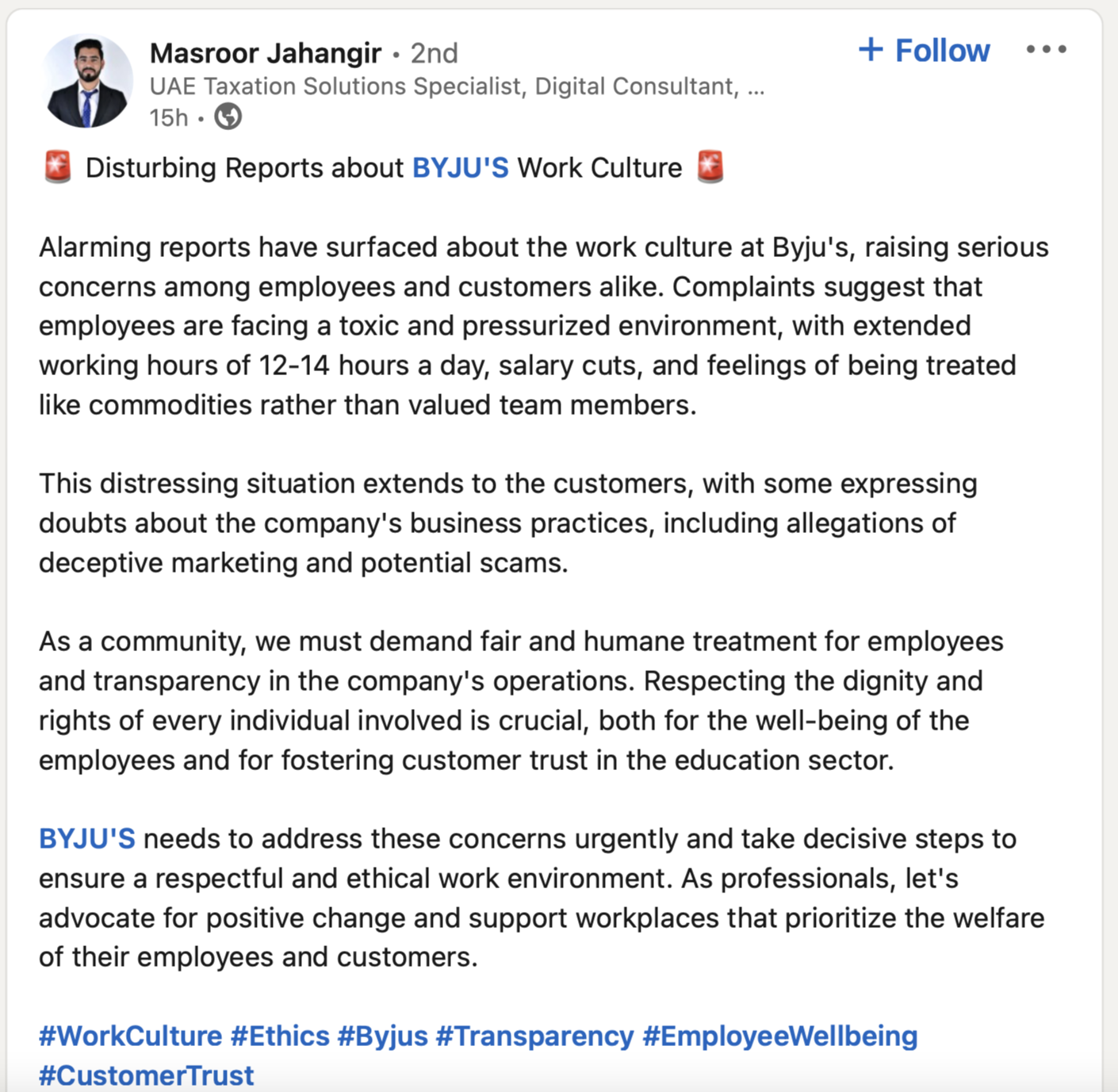 And here's the video:
Take a look at how people have responded to the video: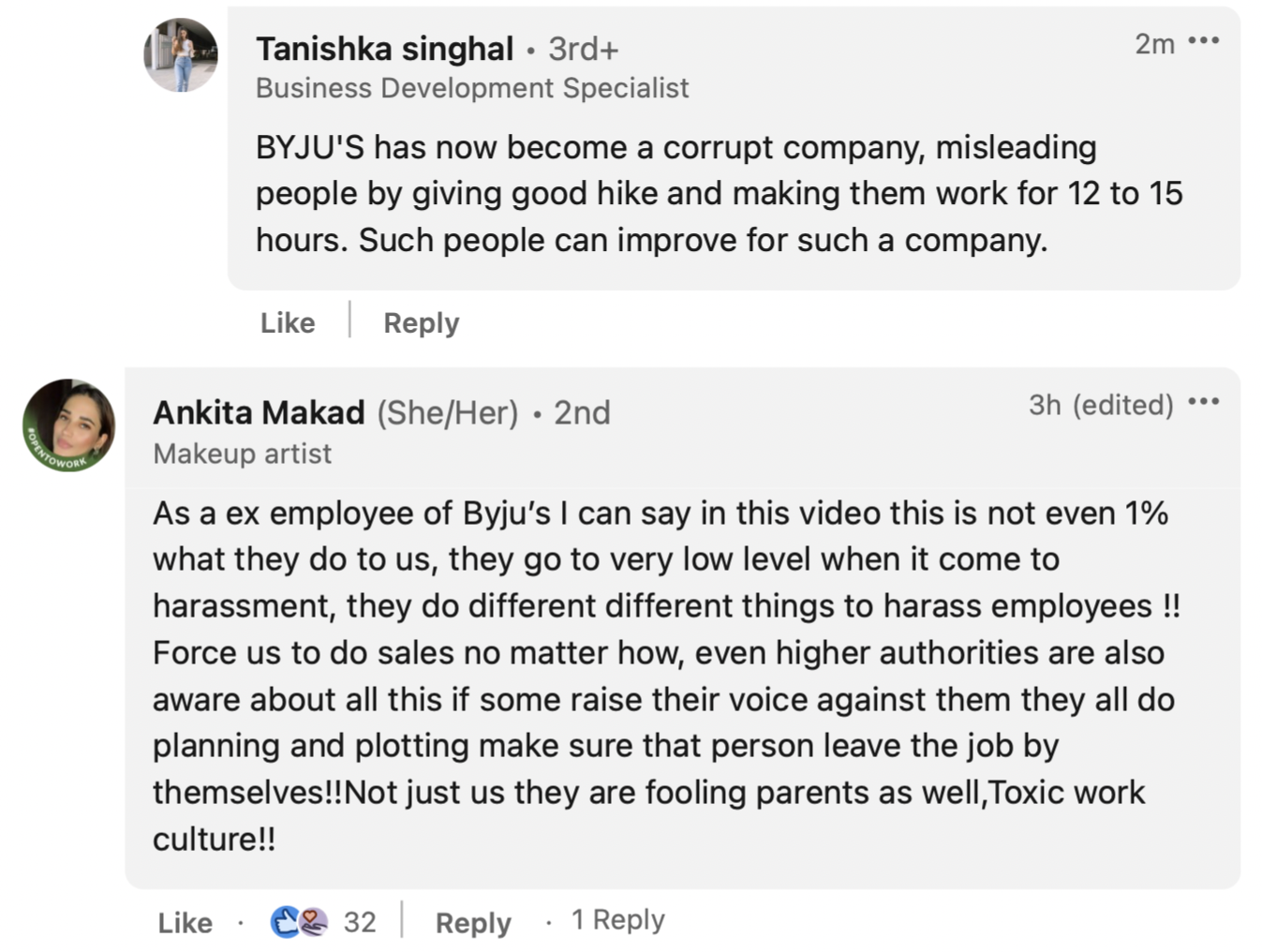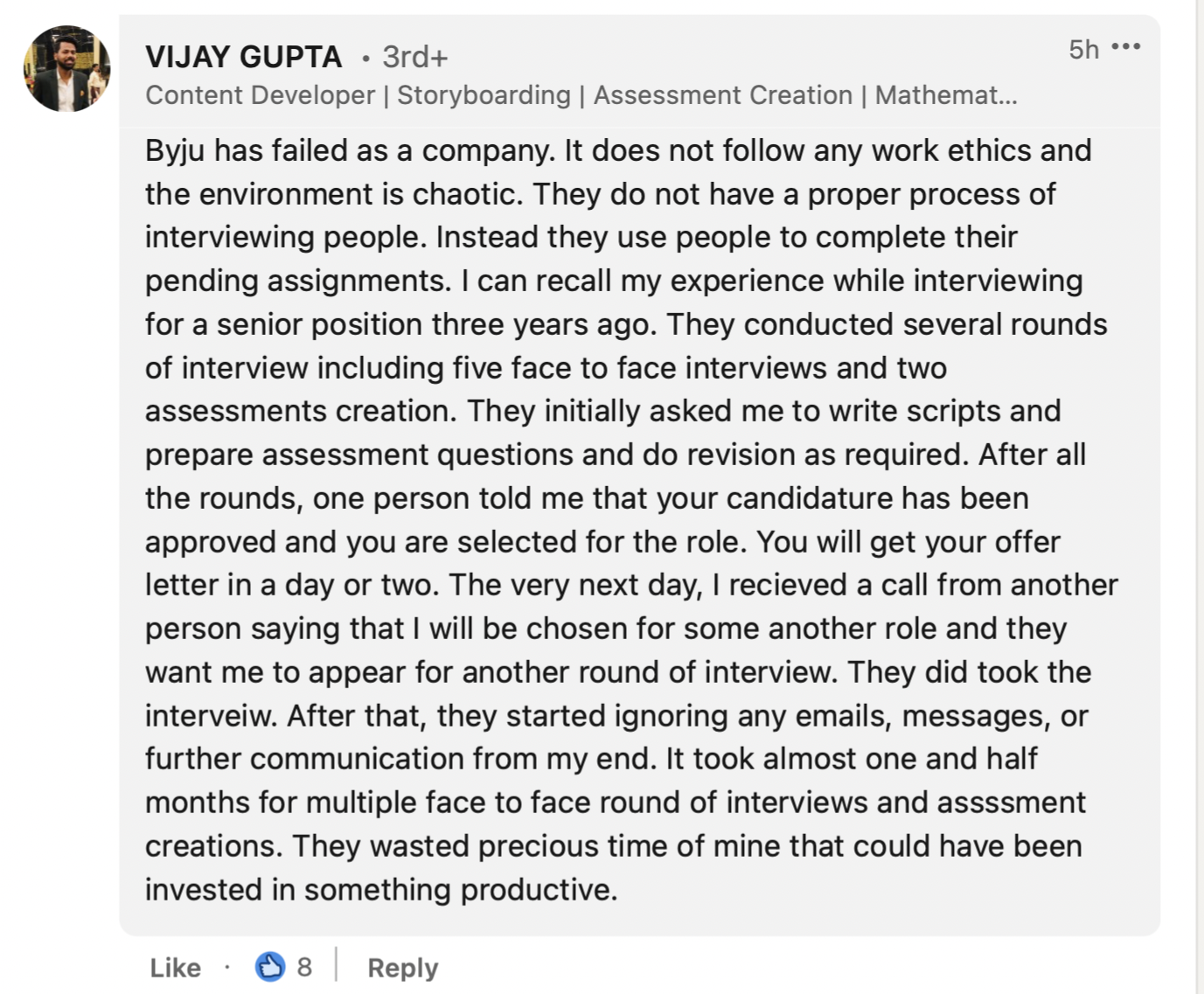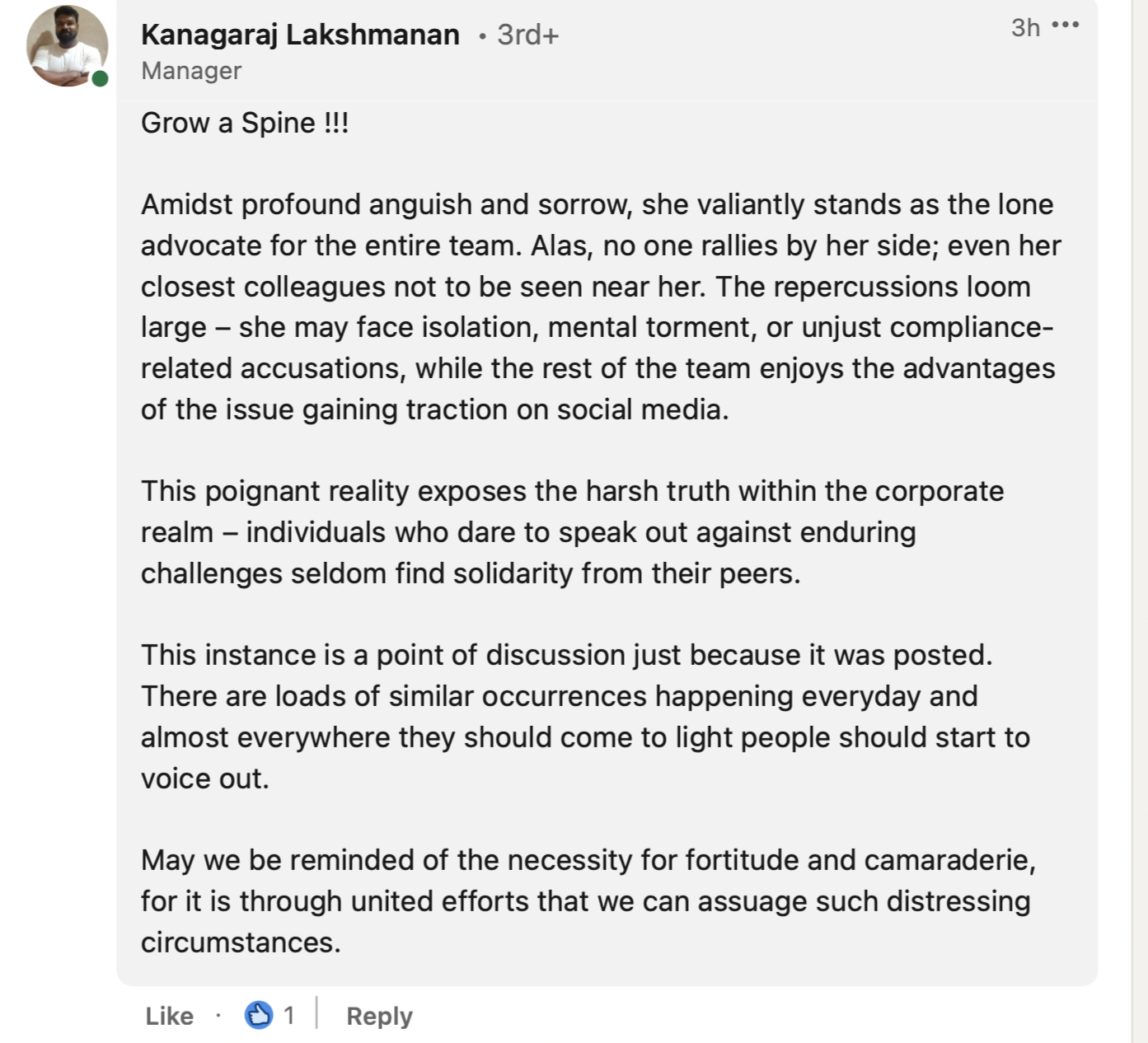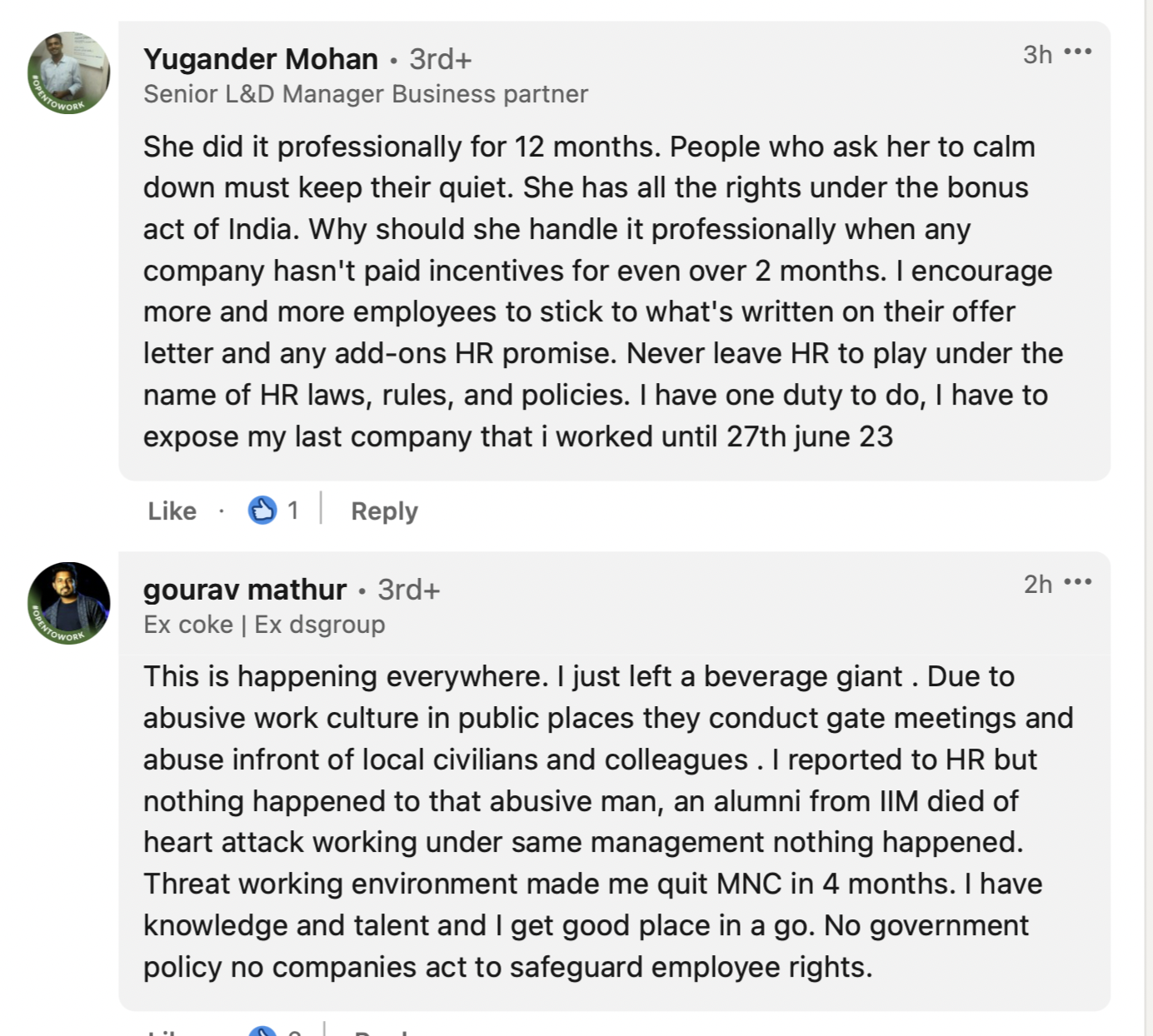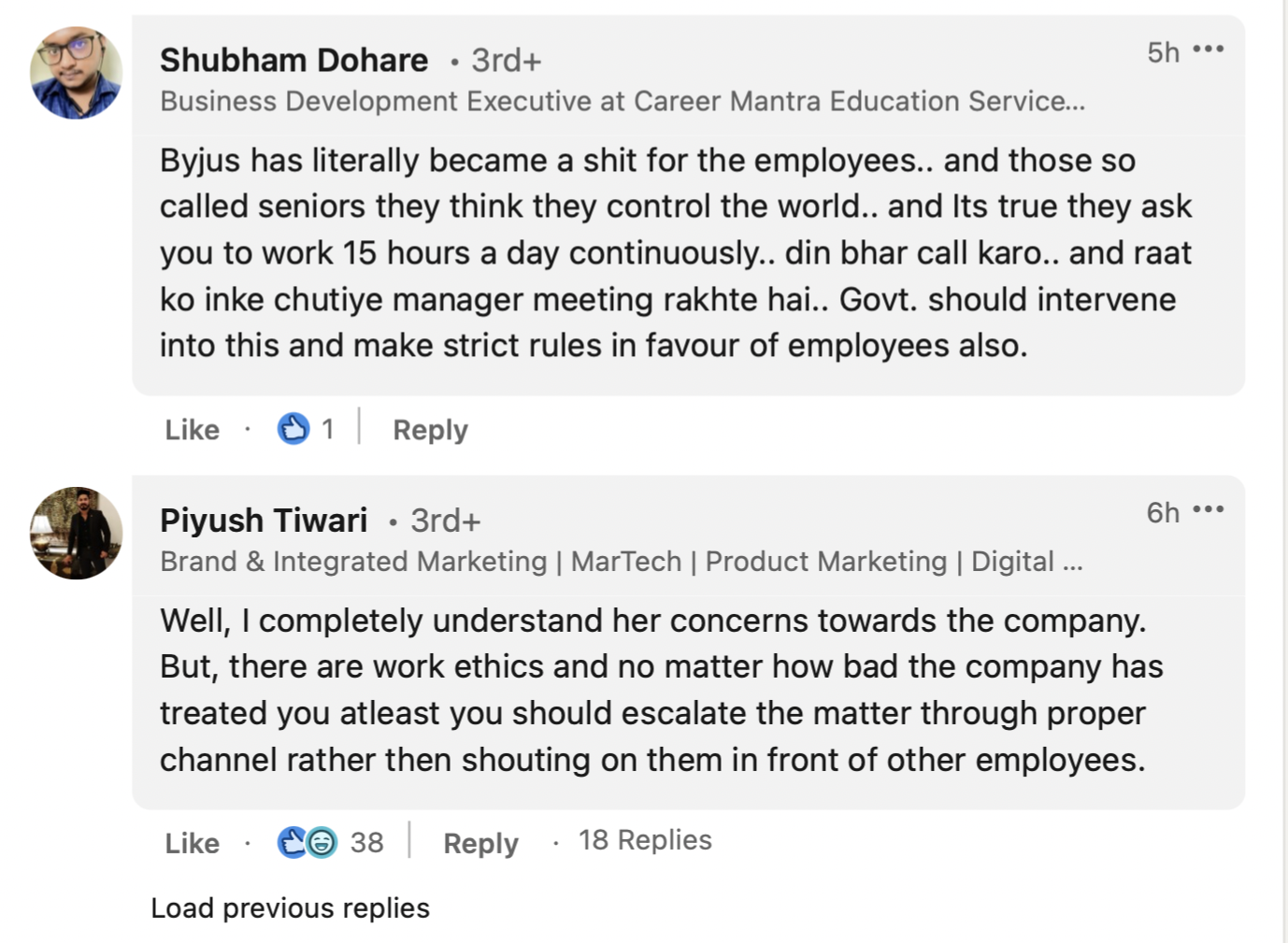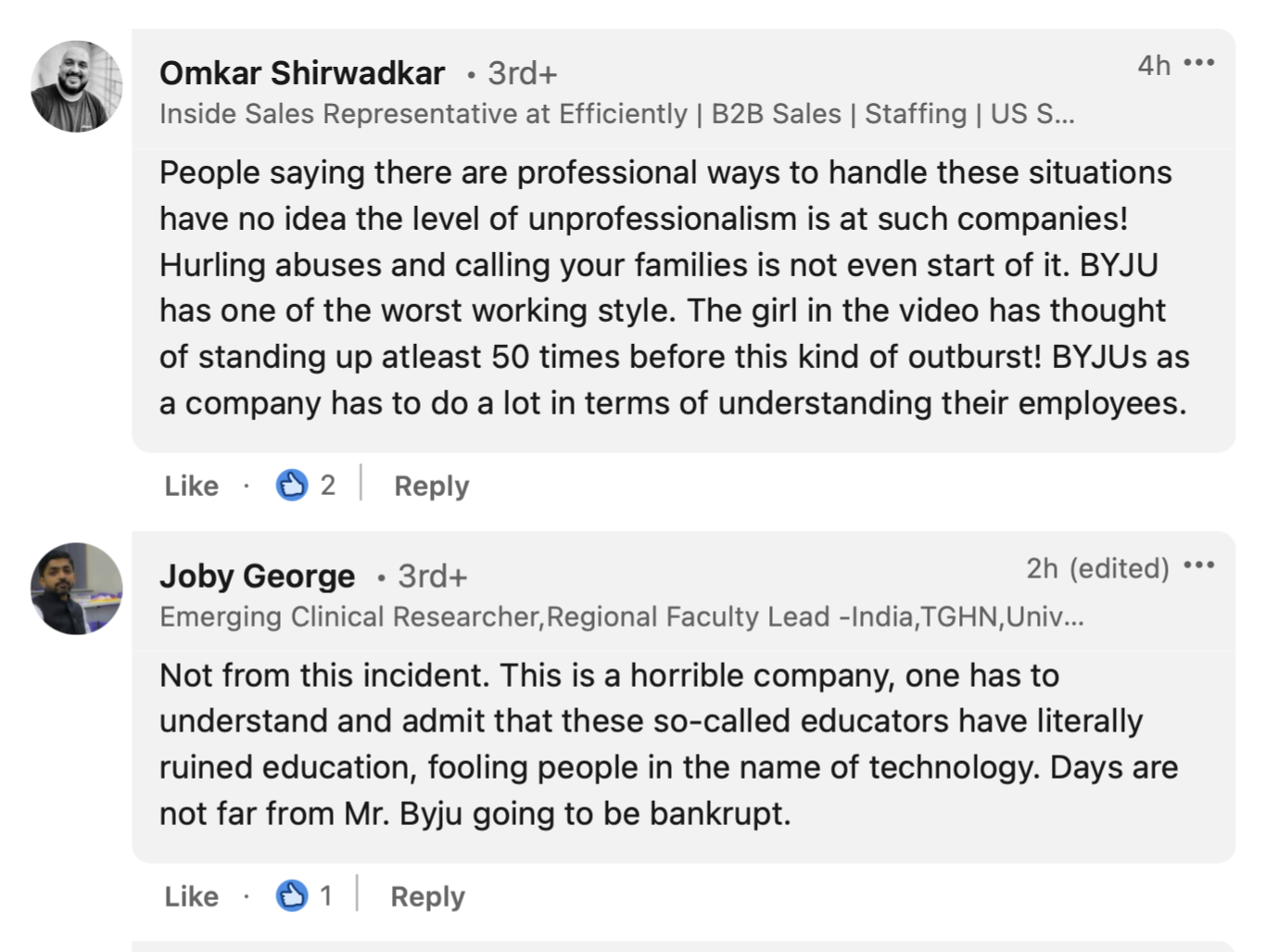 This is terrible.