Homosexuality is no longer a crime in India. Despite its decriminalisation by the Supreme Court in 2018, it is still a topic of debate regarding the legalisation of same-sex marriages. Last month, the Centre objected to same-sex marriages, saying that such solemnisations may have 'psychological' effects on children. To which, the apex court reportedly confronted the government's anxiety, stating that growing up with gay or lesbian parents will not necessarily make a child lesbian or gay.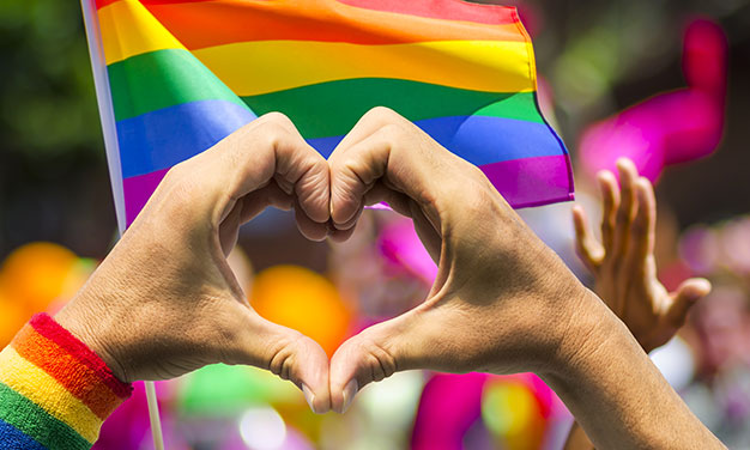 A day ahead of the constitutional bench hearing the petitions seeking legalisation of same-sex marriages in the SC, the Centre recently submitted a fresh application. It stated that these petitions reflect "urban elitist views for the purpose of social acceptance".
But before that, let's hear what the apex court said today.
According to a report by Mirror Now, the Supreme Court on Tuesday reacted to the 'urban elitist' remark made by the Centre. "Same-sex relationships widely accepted after scrapping 377…Not just in urban but all areas," the apex court stated.
Let's see how these 8 celebrities are expressing their support for the legalisation of same-sex marriages in India:
Director Hansal Mehta, who helmed Modern Love: Mumbai, took to Twitter to promote same-sex marriages. "Come on Supreme Court. Pave the path. Legalise same-sex marriages," Mehta wrote.
Filmmaker Vivek Agnihotri also came out in support of it while stating that "same-sex marriage is not an 'urban elitist' concept."
Actress Celine Jaitly tweeted, "I stand with the Indian LGBTQ in their battle for right to life to dignity…"
Vir Das tweeted, "Hoping our honourable SC legalises same-sex marriages today."
Businessman Tehseen Pooonawalla wrote, "The right to marry a consenting adult is a fundamental right under Article 21…society cannot take away this right…"
Director Onir, who identifies himself as gay, condemned the Centre's 'urban elitist' comment, saying, "Why does our happiness shake them so much?"
Editor, screenwriter Apurva Asrani requested citizens to support the legalisation of same-sex marriages. "Can you be united today for the right to love?" Asrani wrote.
Actress Sumona Chakravarti also supported it.
In its application, the Centre had claimed that the petitioners seeking its legalisation "do not represent the view of the entire population of the nation", Hindustan Times reported.
Let's unite for love, shall we?