Comedian Munawar Faruqui, who spent a month in jail earlier in 2021 on charges of "insulting Hindu gods and goddesses" has decided to quit comedy. 
Munwar took to social media to share that 12 of his shows were cancelled in the last two months, allegedly due to threats from right-wing groups. The latest show being in Bengaluru, which was cancelled due to threats to venue, despite having sold more than 600 tickets.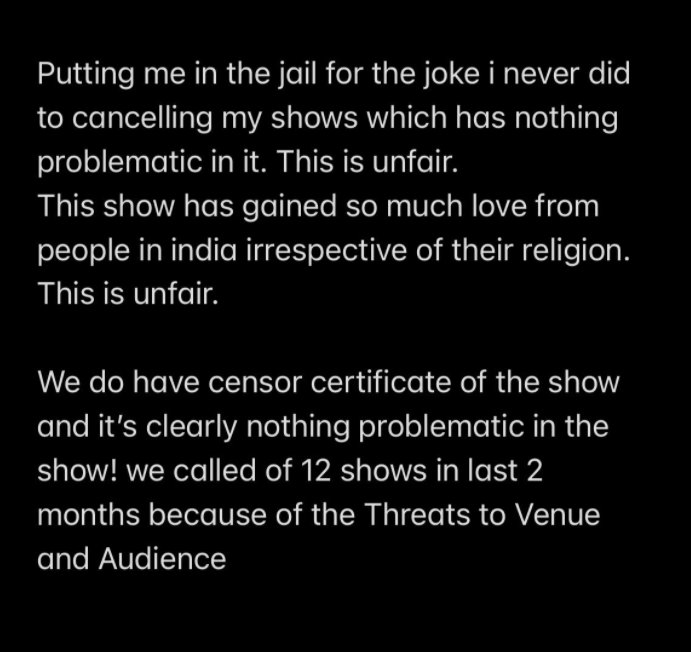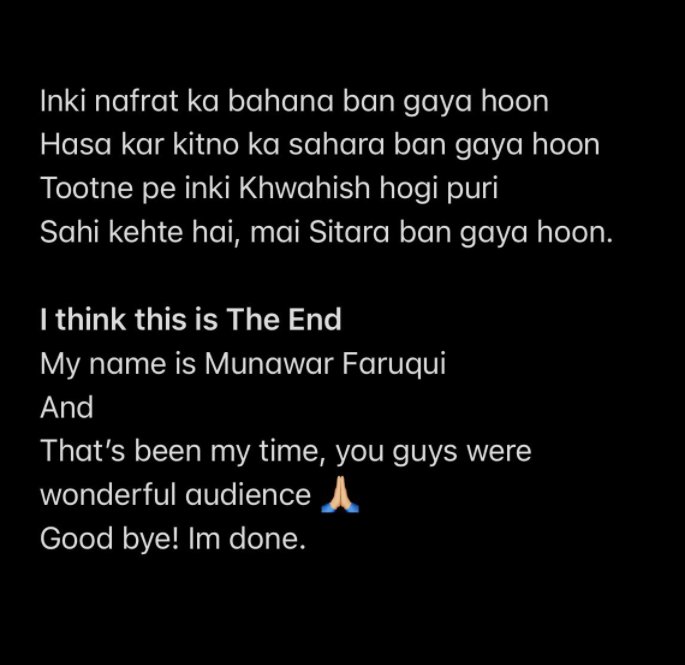 The comedian said that hate has won, as he decided that he no longer wants to do comedy anymore. 
Many have tweeted to Munawar, urging him to stay strong and not quit comedy. 
Also.. it's heartbreaking & shameful how we as a society have allowed bullying and gaslighting to become normalised. I'm sorry Munawwar! 💔 https://t.co/lC3fcMHusE

— Swara Bhasker (@ReallySwara) November 28, 2021
This is such a tragedy.

If anyone tells you that things in India are just fine, that critics are overstating things, point them to this.

One of our finest comedians forced into silence. https://t.co/Atty2M83Pw

— Amit Varma (@amitvarma) November 28, 2021
According to reports, Bengaluru Police urged the organisers to cancel his show. In a letter to the organisers, they stated, "There is credible information that several organisations are opposing this stand-up comedy show and it could create chaos and disturb the public peace and harmony, which may lead to law and order problems. It is learned that Munawar Faruqui is a controversial figure as he has made controversial statements on other religions' gods."