Sometimes, you have to deal with something really bad to be reminded of something truly good. 
I couldn't help but think back to all the wonderful things from the '90s and early 2000s. From the melodies to just the overall awesomeness of that era, that was a truly fantastic time. 
It was also the time when our day's plan revolved around the telecast of our favourite TV shows.
Those days, we took our TV way too seriously and maybe that's why content, back then, was well-thought of and fulfilling. I find myself turning back to TV shows, from that time, for a dose of desi laughter, whenever I'm done with American sitcoms, because let's be honest, Indian comedy that's currently on TV is below average (if not anything else).
Here's a list of our favourite comedy shows from the glory days that are timeless and insanely hilarious:
1. Dekh Bhai Dekh
The Diwan family was the most loved family on Indian television. 
With a brilliant cast, Dekh Bhai Dekh was one of those shows that showed the dynamics of every joint family in the funniest way possible. From Sushma Seth to Shekhar Suman and Deven Bhojani, every character in this show was equally loved and insanely funny!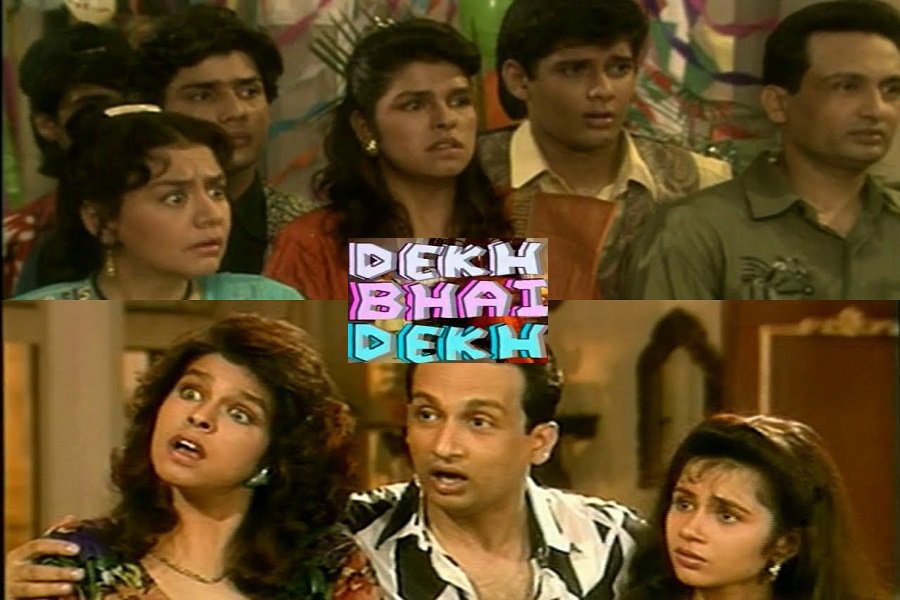 2. Zabaan Sambhalke
A Hindi remake of the British sitcom Mind Your Language, Zabaan Sambhalke was based on the hilarious chaos that went on inside the Hindi classes for adults. 
The show depicted diversity that went beyond India's geographical boundaries. Pankaj Kapoor plays an engineer-turned-Hindi-teacher who has a hilarious comeback for every odd question that his multi-lingual students throw at him.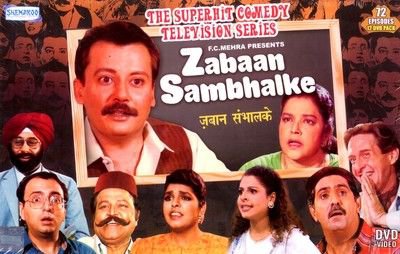 3. Shrimaan Shrimati
Reema Lagoo might be identified as Bollywood's resident maa ji now, but back in the day she gave us some crackling comedy performances. 
This was a show based on the simple concept of love-thy-neighbor's-wife and it was depicted brilliantly! And who can forget Prema Shalini, right?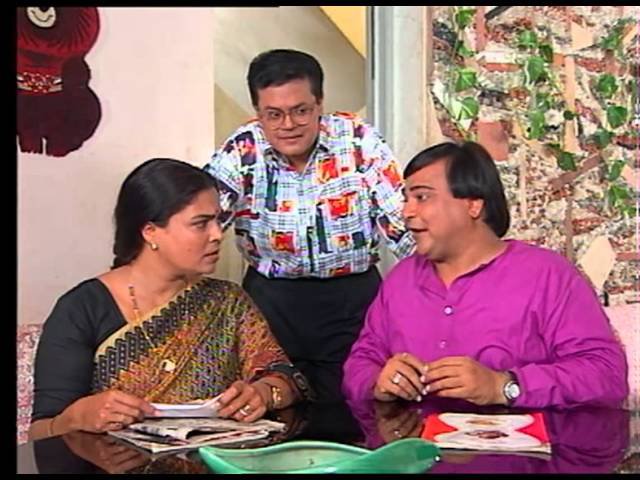 4. Yes Boss
What do you do when your boss just doesn't stop hitting on you and your husband works at the same office? 
Watch Yes Boss and you'll know how to tackle that situation. In fact, you'll be able to find humorous comebacks and some witty one-liners as well.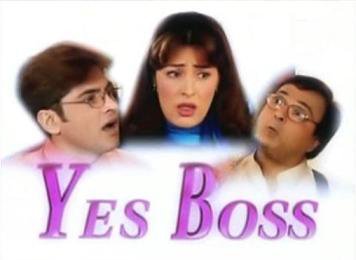 5. Tu Tu Main Main
Before Ekta Kapoor started the series of twisted saas-bahu relationships, Reema Lagoo and Supriya Pilgaonkar gave us a hilarious take on the regular banter between a saas and her bahu. 
A light-hearted comedy that made it difficult for us to take sides, this show was all we needed to brighten up our day. The two women were always up to some mischief and their spot-on comic antics were too good to miss!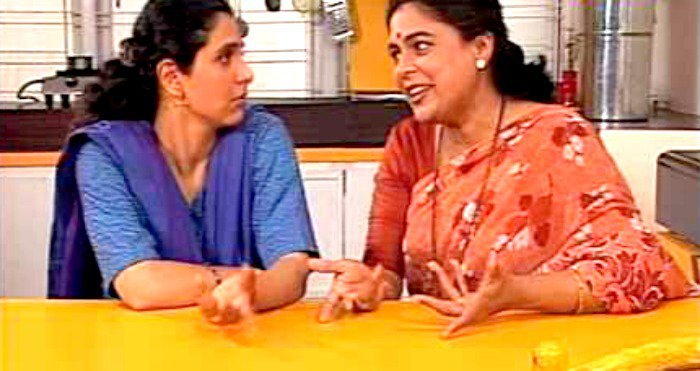 6. Flop Show
While comedy is the toughest genre to crack, satire is its toughest technique to master. 
With Flop Show, Jaspal Bhatti and his band of comedians gave a satirical commentary on the social issues of those days and it was impossible to watch it without a laugh!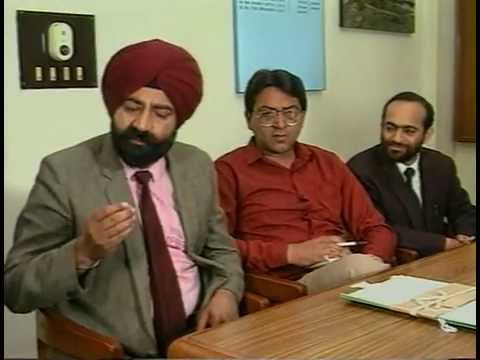 7. Hum Paanch
A middle-class family with members who love taking digs at each other, so much so that the dead talk through the picture too. 
From Sweety's craziness and Kajal's bhaigiri to Anand Mathur's constant struggle to keep up with the chaos, Hum Paanch remains one of our most loved TV shows!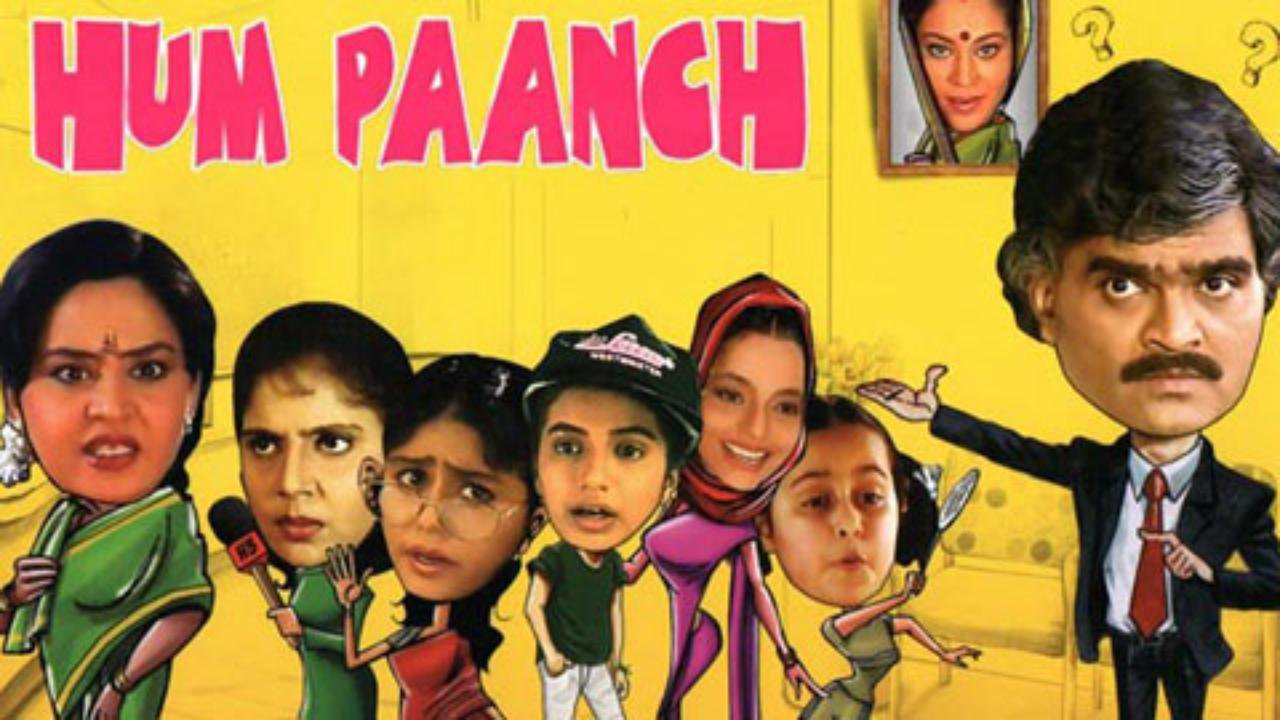 8. Philips Top Ten
What's better than having Pankaj Kapoor and Satish Kaushik doing comedy on a show that also featured the top songs of the season? 
Philips Top Ten gave us the updates on the latest and most popular songs with a heavy dose of laughter, like no other show could!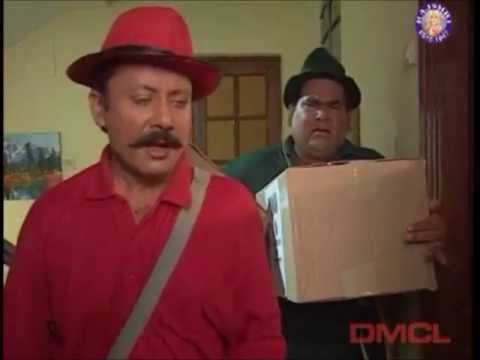 9. Family No. 1
Two single parents and their respective kids share a house with each other, with a legit LOC in place. 
Constant fights between the kids of both families and the banter between their parents was all that was needed to crack us up. We wanted to see the two families finally come together, which they eventually did and that made our day, the happiest day of our lives!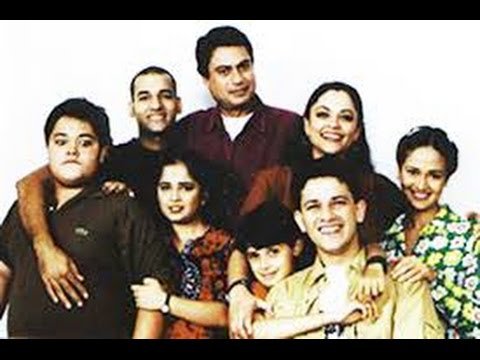 10. Hudd Kar Di
When the elders of the family move from the village to the city, there's much chaos and much laughter!
The show depicted emotional technicalities and challenges that come our way, with a witty twist. Plus it had Dara Singh, who, let's admit it, was adorable!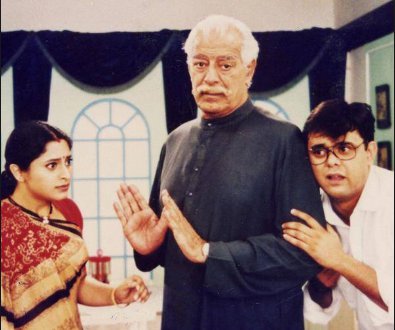 11. Shrimati Sharma Na Kehti Thi
Like Philips Top Ten, this show also combined comedy and music together. 
Revolving around the life of Mrs. Sharma, who was about all-things-Bollywood, this show gathered immense love from the audience. The unique thing about this show was that Mrs. Sharma was the only character with a face, while all the others were just voices.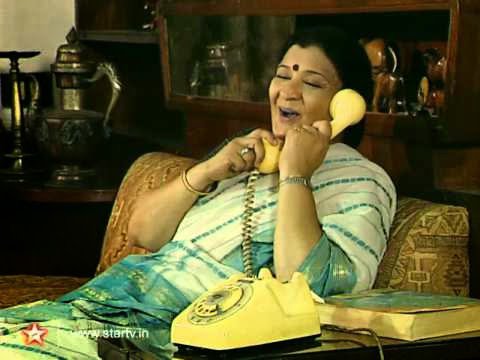 12. Dam Dama Dam
Slightly inspired by Shakespeare's Comedy of Errors, this show had Shekhar Suman and Laxmikant Berde play double roles for the initial episodes. 
Eventually there were four of them, after their respective sons were born. This might sound like a lot of confusion, but it was the funniest confusion of that time!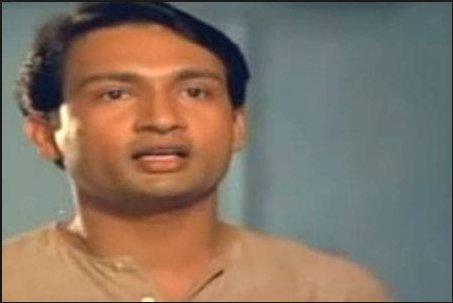 13. Filmi Chakkar
Before you saw Satish Shah and Ratna Pathak Shah play the flamboyant couple in Sarabhai vs Sarabhai, they played the Bollywood obsessed couple in Filmi Chakkar. 
For everyone whose life revolves around Bollywood, Filmi Chakkar was something we all could connect to!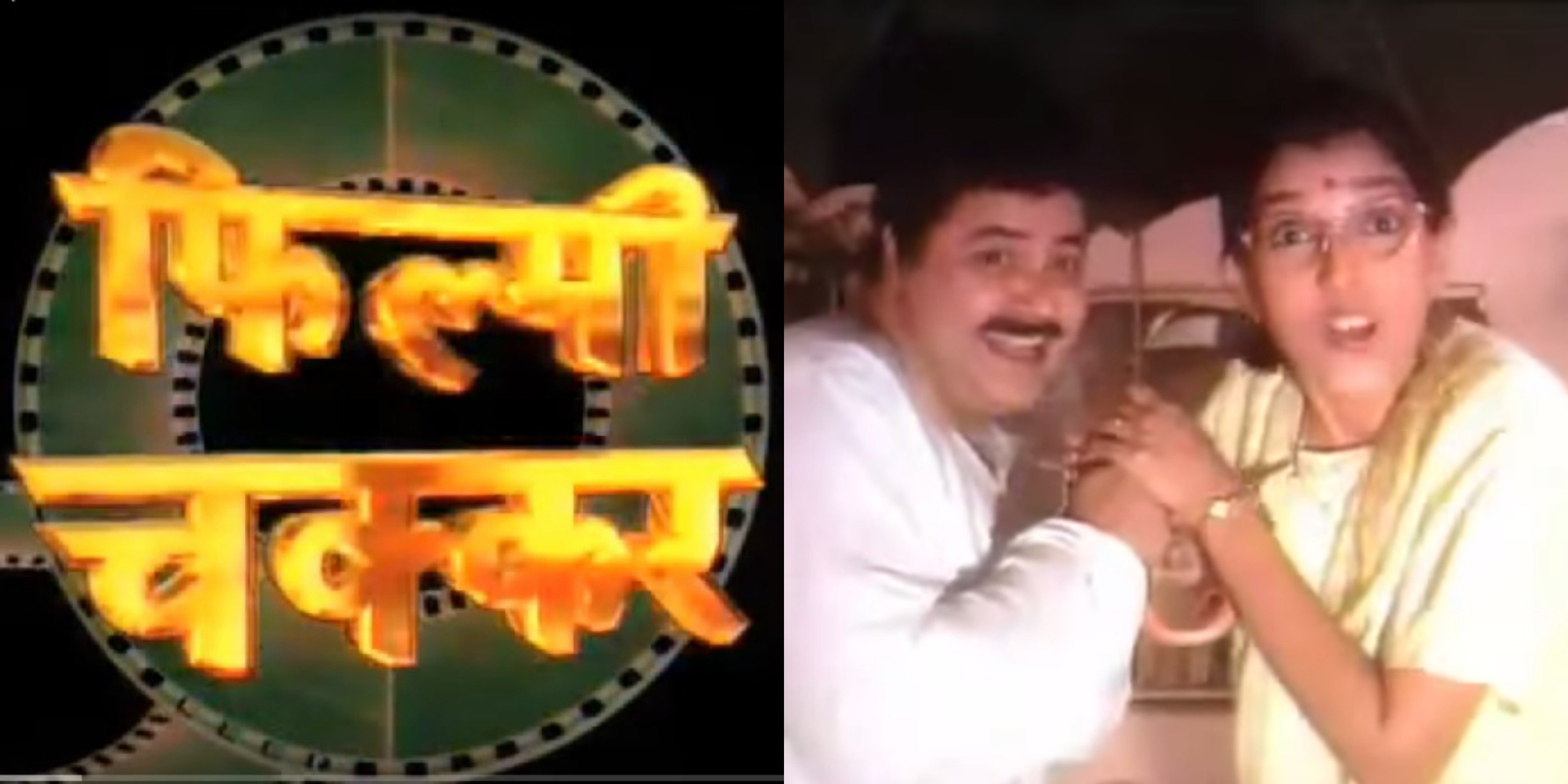 14. Office Office
Mussadilal was basically all of us struggling our way through a corrupt government office. 
You all felt for Pankaj Kapoor every time he would land up at an office and then, there would be no way out. The officials were corrupt and mocked reality as hilariously as ever.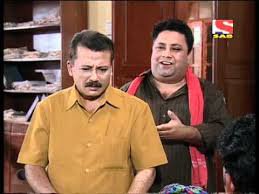 15. Ji Mantriji
A Hindi remake of the British satire Yes Minister, Ji Mantriji was a hilarious take on Indian politics. 
The show was under production for a year before being aired, which is something unusual for Indian TV shows, even today. The show didn't gather enough ratings and was taken off-air before the season could end. But it was witty and intelligent at the same time!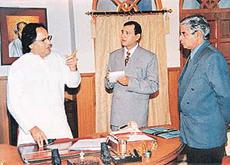 Sorry Kapil Sharma, you'd never be able to match up to this level of comedy!