Priyanka Chopra might just have set a record for the most fun mehendi ever. In an Instagram story, she shared photos of a Team Bride Vs. Team Groom cricket match and we were bowled over by all the fun they're having.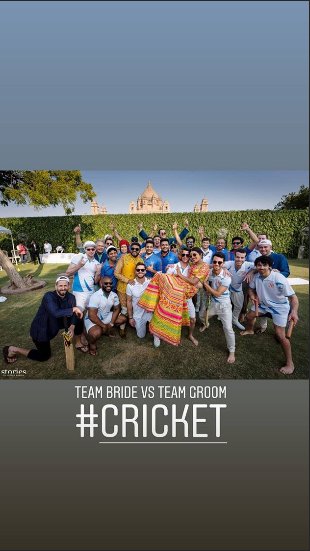 The groom also participated in the match and as Priyanka adorably claimed, struck a perfect six, wearing a Team Groom t-shirt of course.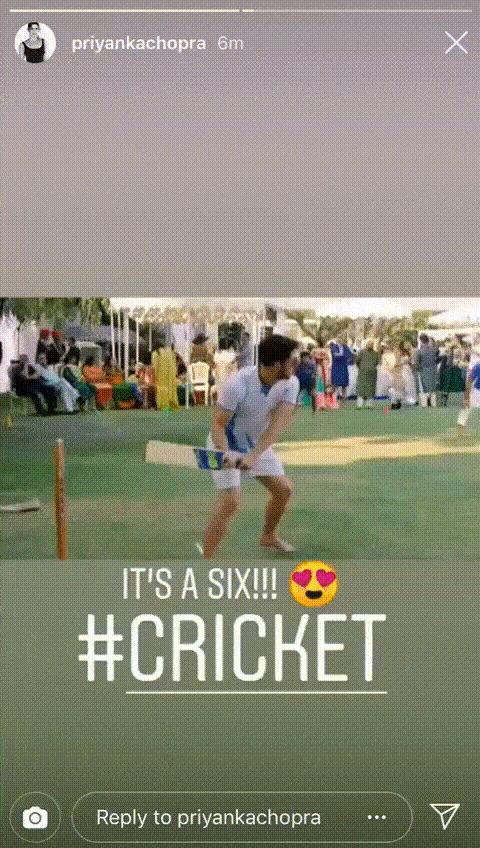 Well, it doesn't get more desi than mehendi and cricket, so yeah, we're glad our desi girl could get Nick and his family to ditch baseball and experience this.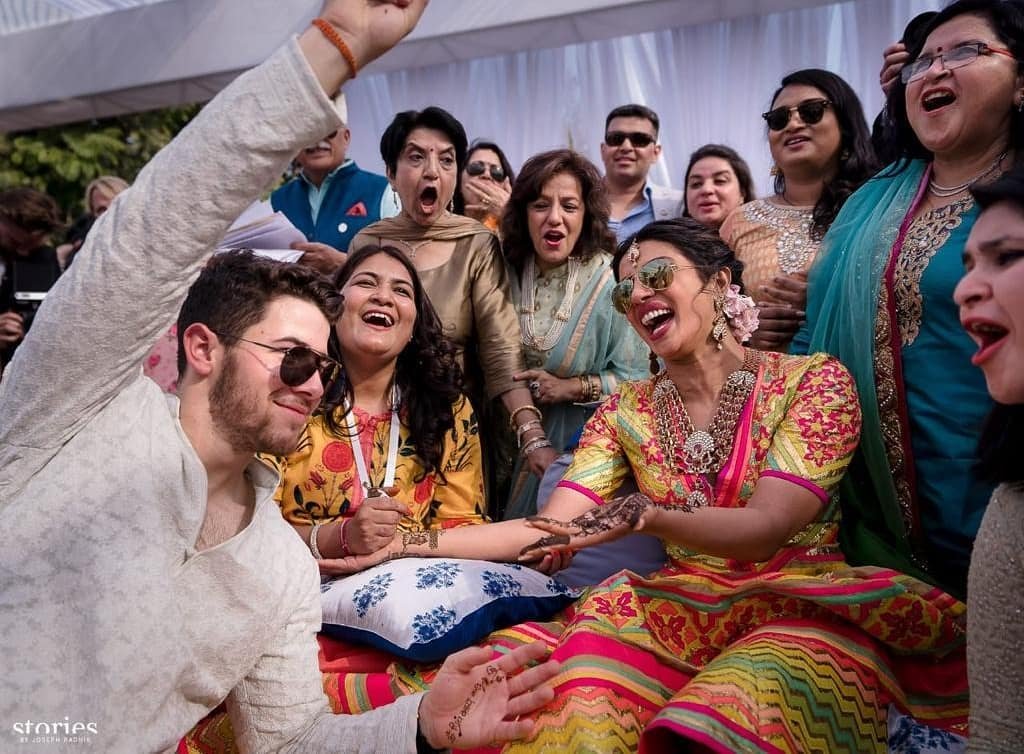 We are still waiting for more photos to surface, but Priyanka is totally on her way to winning another crown – of the most chill bride ever. Talk about being a bridechilla!
We may not know who won the match, but PC and Nick are definitely winning hearts with such fun-filled sweetness.
All images from Priyanka Chopra's Instagram handle.