The pools of blood, the mutilated bodies, the devious intentions and a twisted bent of mind. Combine this with a misunderstood and often likeable serial killer and you have cinematic mastery at play. But how often do we picture a woman wielding the murder weapon? With Hungama's first original show, a psychological crime drama series aptly titled, Damaged, we have a bona fide female serial killer in our midst. 
There's something really sensuous about a murder.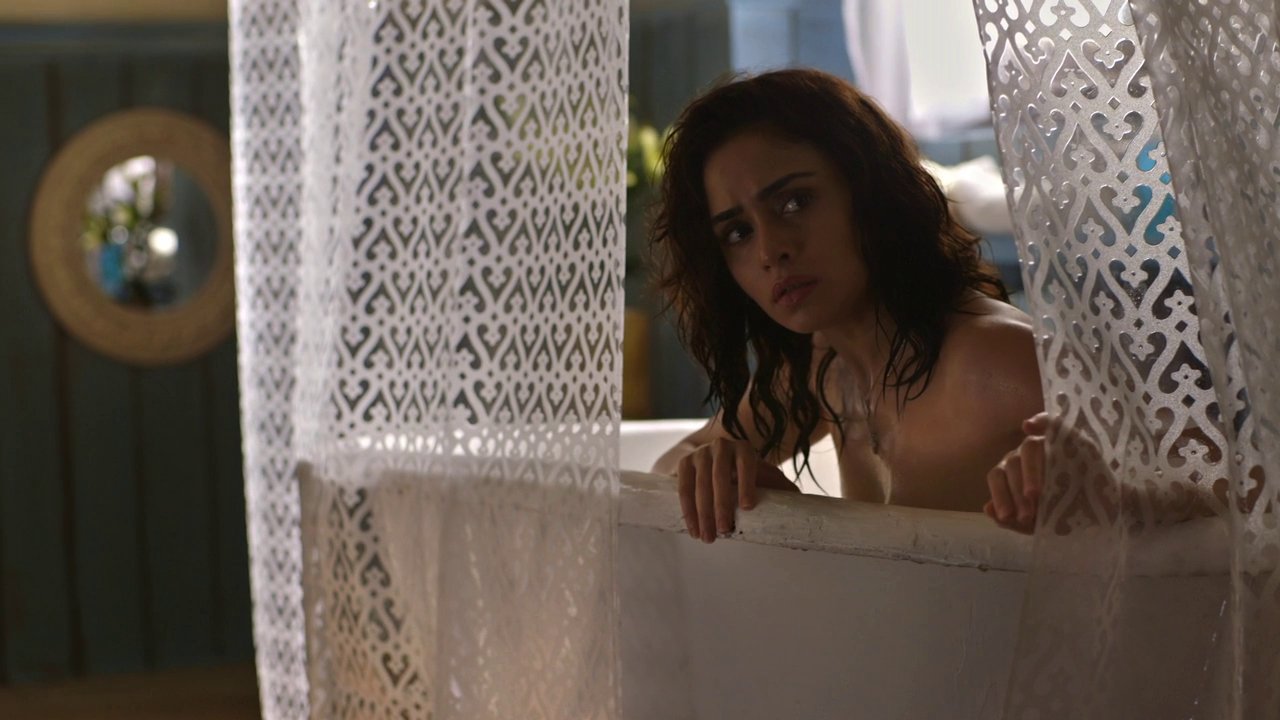 If you scratch the surface, 'Damaged' is an intriguing tale of murder, passion, desire, corruption and the darkness in all our souls…
…but if you look beyond the well-crafted shots, you'd find yourself facing so much more. Lovina, the primary antagonist owns her sexuality. She's promiscuous and often her ensnaring love has her victims meet violent ends. In many ways, she's as lethal as a Black Widow spider, who seduces her partners and then ultimately devours them whole. But see, that's where you'll go wrong – she's not in it for sexual gratification, she kills because she has but no other choice. The show offers a delicious insight into the inner workings of her mind and what we've seen has downright rattled us.
And since every murder story must have a foil for the killer, 'Damaged' has Abhay, an angry and ruthless cop who makes you question your notions of justice. A cat-and-mouse chase between the cop and the killer, 'Damaged' is spiked with shades of grey. On the one hand, we have Lovina – warm, inviting and almost loving in her demeanour, but a cold-blooded killer nonetheless. On the other, we have Abhay – an apathetic, gun-wielding and borderline-abusive cop who will go to any lengths to solve a case, even if it means bending justice to his will.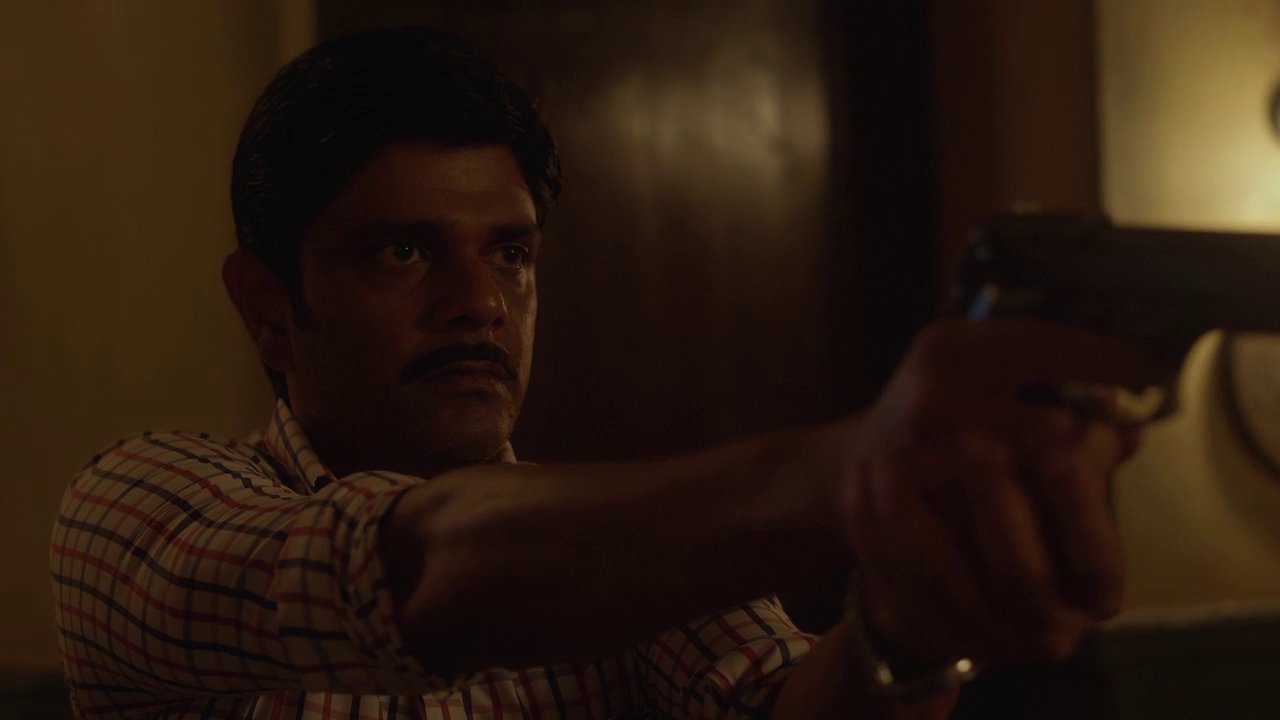 While the primary tale follows how Abhay tries to apprehend Lovina, it's just the tip of this dark, dark iceberg. 
The opening scene of a plastic-wrapped head sticking out of an unfinished wall, the artistic fashion in which the cement is applied on the tile and ultimate moment of the corpse being buried into the wall sets the tone, and a haunting one at that. Each episode has a sensual encounter that, like Lovina's modus operandi, lures the viewer into the story and then ultimately cuts to a gritty scene, jolting us back to reality. 
The well-crafted script has unnerving moments indicating that evil can be lurking right under our noses and we might be too oblivious to notice it. And most of all, I'd tip my hat to Aarambh Mohan Singh who has directed this sinister saga to perfection. He's made the series look like a proper film, a feat rare for those catering to an online audience. Sensual moments are appropriately titillating without overt sexual subtexts, which is refreshing since seduction is Lovina's primary weapon of choice. We too are rightly seduced by the stunning cinematography that turns gore into art and we can't help but be drawn in like a moth to a flame.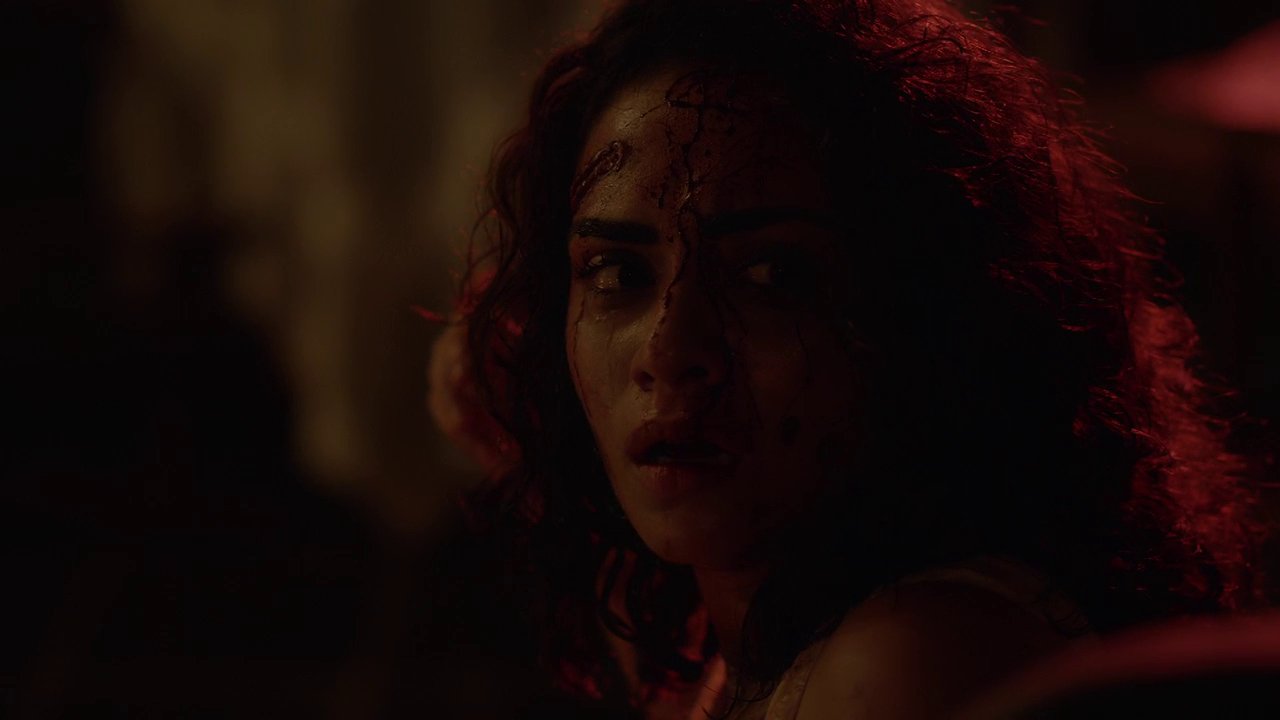 Amruta Khanvilkar essays the role of the deviant Lovina so well that for one moment you can't distinguish between the actor and the character. Her role, albeit a difficult one, has her toggling through the entire gamut of emotions and she makes it seem like child's play. It's heartening to see stories like this being crafted and roles like these being taken up by such talented actors. On that note, Amit Sial as the cop, Abhay truly takes the cake, making us root for him and in the next moment, hate him with equal gusto. While Abhay leads a troubled life on screen, his emotional range, his delirium and his angst at the cusp of his life add new layers to the story.
In a world where the distinction between good and evil is blurred, 'Damaged' serves as a wonderful reminder of the darkness within and how easy it is to give in.
Watch it, not just for the gripping storyline, but for the helpless feeling of doom that you will share with Lovina's victims. Watch it to experience the murky underbelly of law enforcement, where anything goes. Most of all, watch it because never before has a woman has donned a serial killer's role with such effortlessness.
If that has piqued your interest, don't forget to catch all the episodes on Hungama Play here.