Disclaimer: The following post contains spoilers from Housefull 4. 
(You may use this post to convince those who want to take you for the film on why it should be avoided.) 
9 years and four films later, Bollywood has finally hit peak cringe with Housefull 4. And it's high time that this franchise ends once and for all.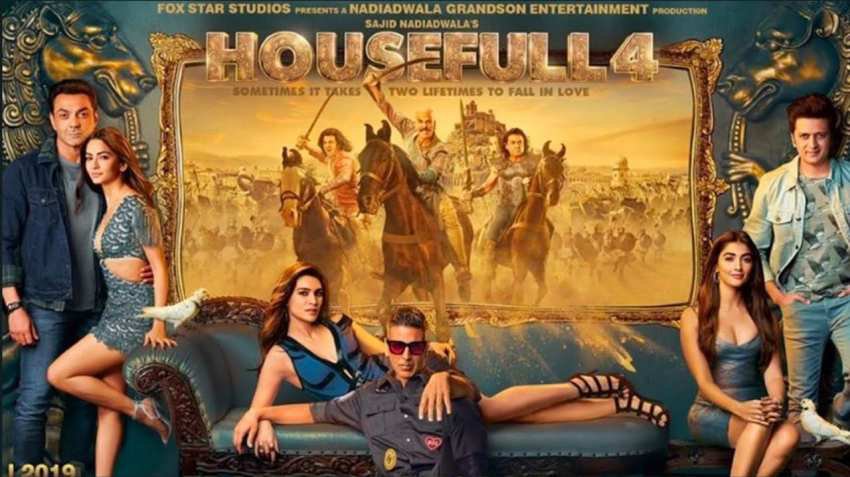 A reincarnation-themed 'slapstick comedy', Housefull 4 stars Akshay Kumar, Bobby Deol, Riteish Deshmukh, Kriti Sanon, Kriti Kharbanda, and Pooja Hegde in the lead roles. Chunky Pandey, Rana Daggubati, Johny Lever, Sharad Kelkar, Manoj Pahwa, and Ranjeet appear in supporting roles.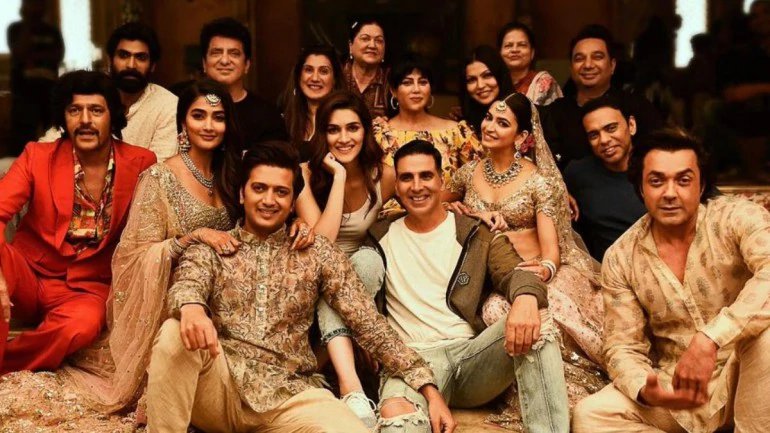 There is no appearance of script or sensibility. 
The plot, if it can be called that, is based on how three brothers in 2019 are the reincarnated versions of a king, a dance teacher, and a soldier. And in the current age, they are romantically involved with three sisters, who in their previous lives, were their sisters-in-law.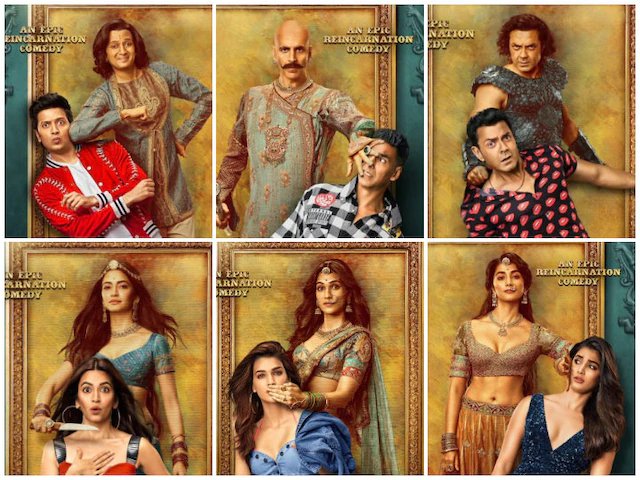 You think the above statements are confusing and/or annoying – try sitting through 145 minutes of this ideology being enacted with undeniably dismal acting, casual misogyny, jarring songs, and jokes based on the LGBTQ+ community. 
*No wonder one of the songs from the film is titled, 'ek chumma toh banta hai'.*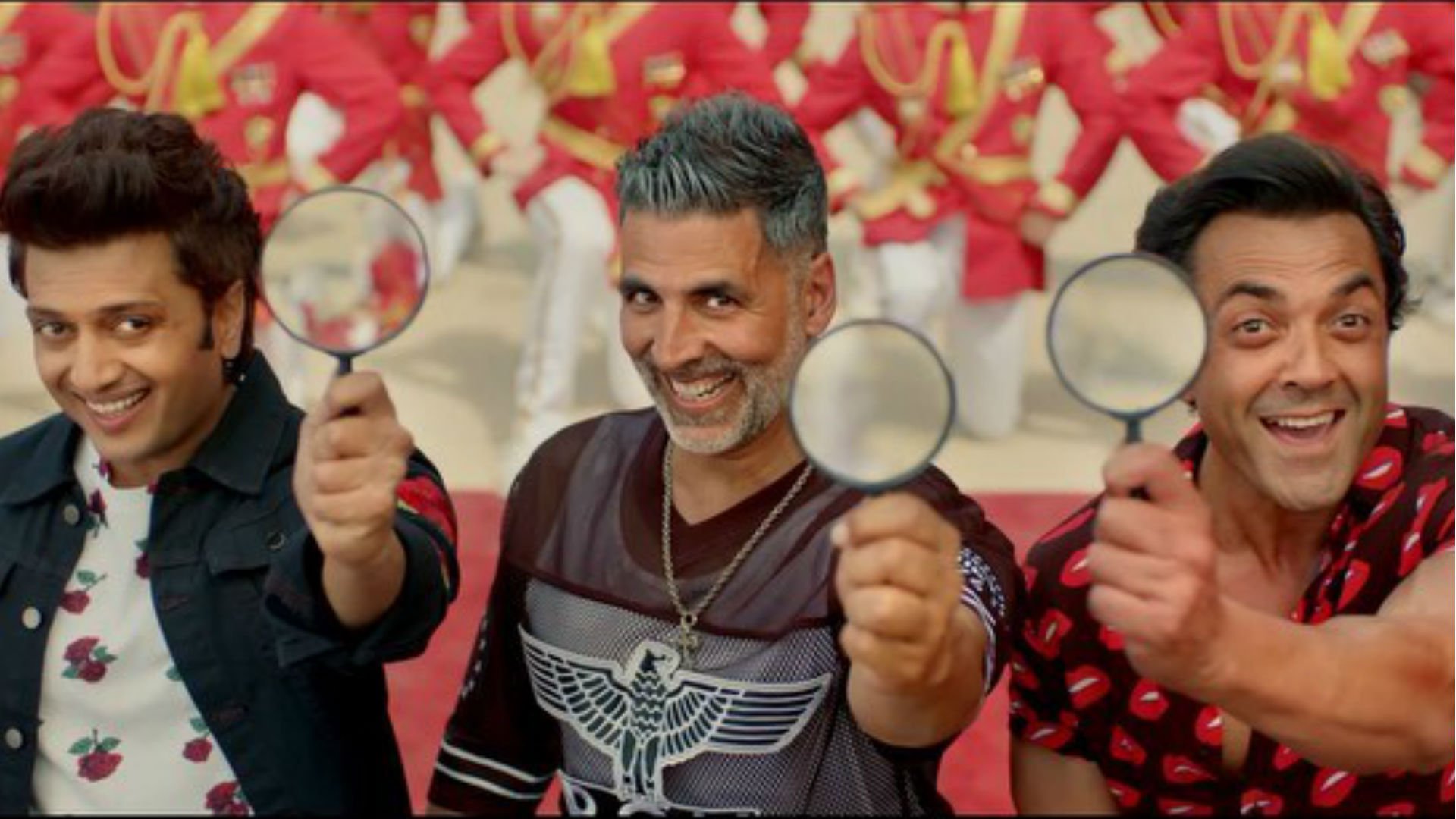 Slapstick comedy, as a genre, expects a certain level of foolishness and suspension of disbelief. We, as the audience, are buying into the narrative of hapless running, missed punches, and confusing scenarios (point in case: Teja main hun, mark idhar hai).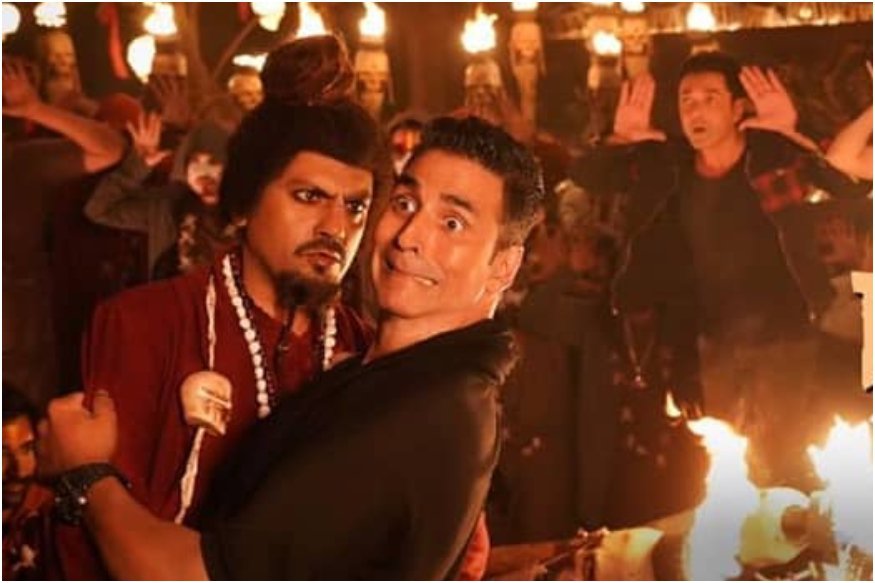 But have we not moved away from the kind of comedy where cross-dressing is hilarious? Where dialogues like iske gender ka tender nahin hua are cut down by the censor board – or rather, not written in the first place? Where forcing a person into a relationship is a criminal offense and not a movie brief? Looking at Housefull 4, you'd think we haven't.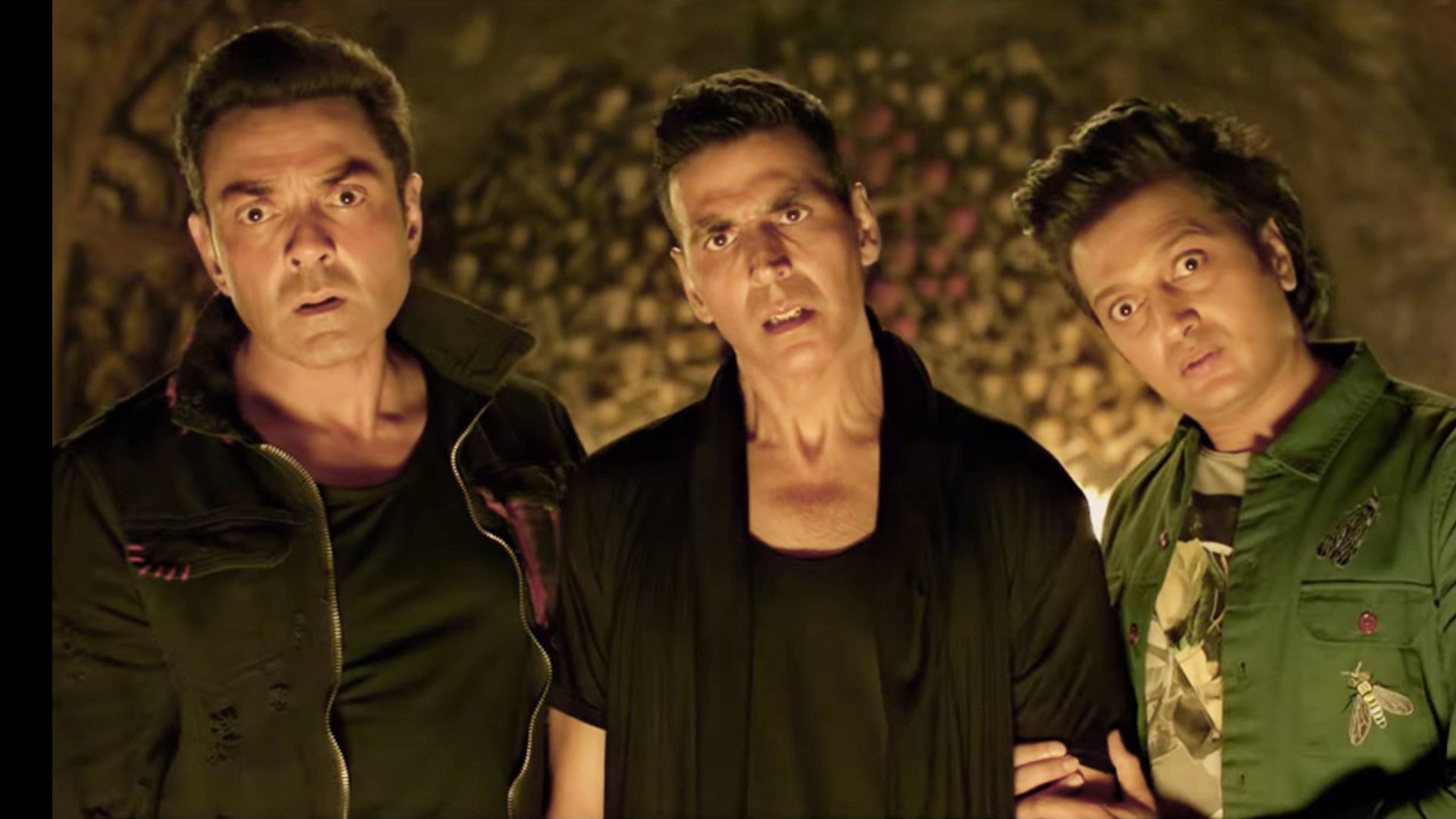 We can not let problematic opinions and discriminating ideologies fly in the name of comedy. Rape culture develops when a heinous crime like rape is used as a way to 'entice' a man. And no, I am not making this up.
In an exact scene from the movie, Kriti Kharbanda lies to Bobby Deol that he forced himself on her when he was under the effects of alcohol. Imagine that (in)famous scene from DDLJ, with reversed gender roles. It wasn't funny then. It's not funny now. Perhaps most of us didn't know better then. But it's been two decades of debunking misogyny that flies in the name of comedy. We should know better now.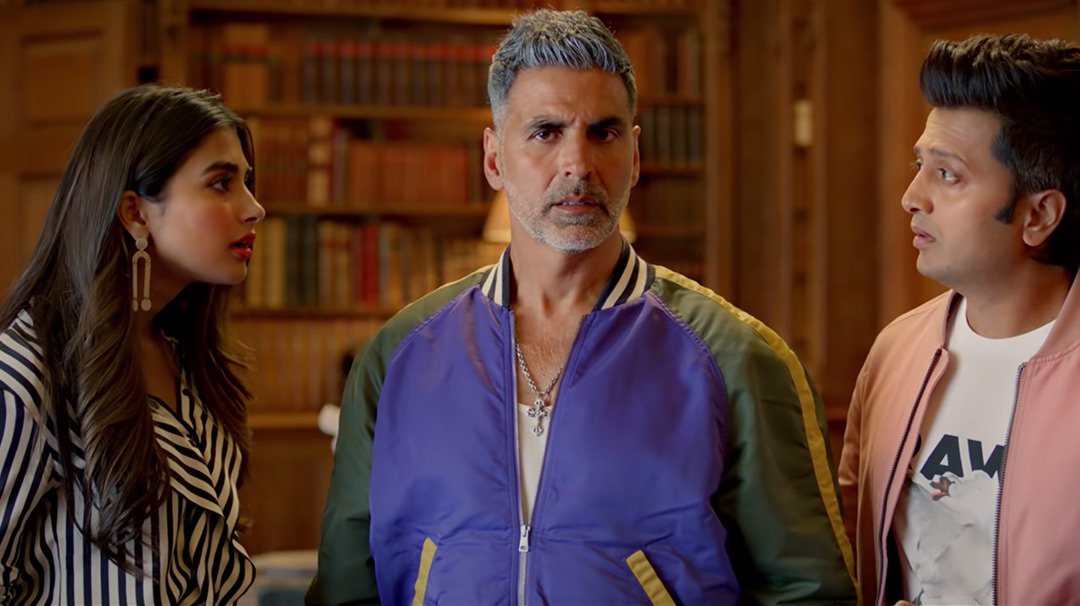 At a time when finally, mainstream cinema is attempting to bring same-sex relationships in the limelight, movies like Housefull 4 promote the thought that it is okay to have a transgender character force himself on a man. The makers think that the deeply personal and frankly, difficult sex conversion operation is an acceptable topic for a joke. 
"Operation kaun karaega, tu ya main? Bachhe toh karne hai na." This is a dialogue that a cross-dressing Johny Lever (supposed to be the reincarnated version of a woman) says to Chunky Pandey (his husband in last life).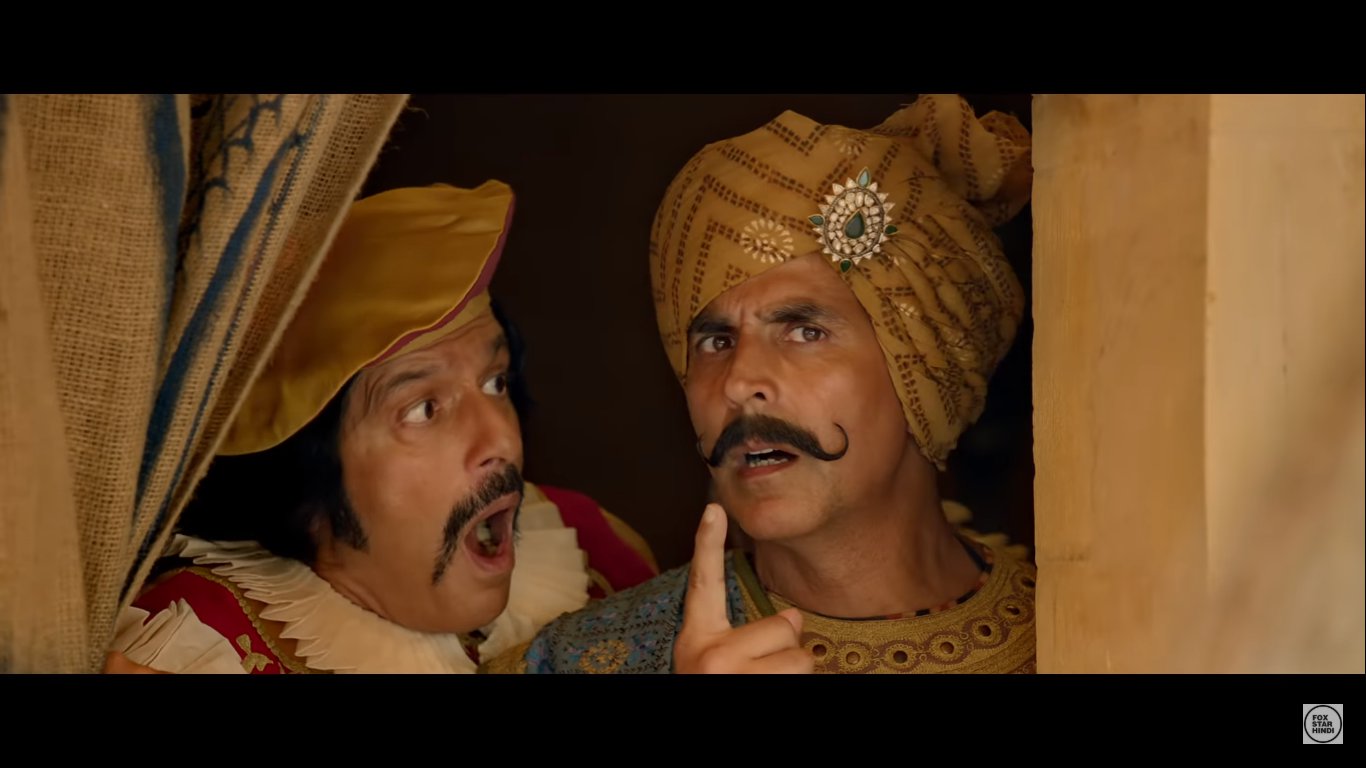 It would be unfair of me to call out the films for the lack of story and stage-5 level clinginess (seriously, punar janam ka pyaar?), because that was evident from the trailer itself. I went for the movie with the thought that it will exhibit a senseless plot. I did not expect it to show a version of Akshay Kumar forcibly kissing the 'Queen of England' in the movie. 
And for those of you who feel this is 'just a film', something strikingly similar happened on a reality show to a celebrity judge. Because, whether we admit to it or not, art does leave an impression. It does promote a type of behavior.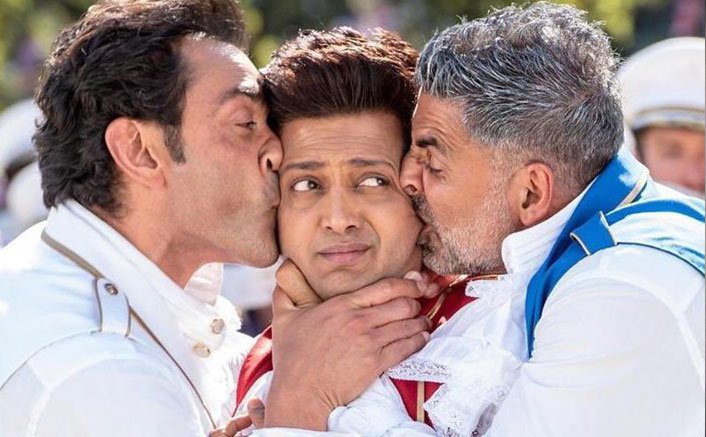 This is why, people have a responsibility to ensure that in the name of comedy, they are not promoting sexual harassment, discrimination, and immoral culture. When the first film in the franchise came out, it wasn't the finest of comedies. But it wasn't an assault on our sense. But with every film, the script kept getting weaker, and the problems kept getting bigger. With Housefull 4, it's time the series finally retire.