Sexiest man alive? Believe it or not, that's the tag Dev Patel walked out with after he appeared on The Ellen Show. And he's come a long way from being the scrawny Indian kid from Great Britain who *arrived* with Danny Boyle's Slumdog Millionaire to being this bearded hunk with long hair from Aussie land. But even the youngster having landed his first Oscar nomination couldn't help but let his younger colleague, eight-year-old Sunny Pawar have the final word when they walked out to present at the Golden Globes.
Dubbed this season's Jacob Tremblay (who starred in 2016's Room), Sunny Pawar has been coochie-cooed about for that radiant smile which light up his eyes. But let's talk about the significance of Sunny in one of the better reviewed movies this year. He deserves to be celebrated for carrying a movie like Lion through the entire first half with hardly any dialogue. As the cliche with any tremendous performance goes, his eyes speak. And even though a majority of the credit goes to the director Garth Davis and cinematographer Greig Fraser for capturing Sunny's emotions like they did, the child himself is such a tremendous presence.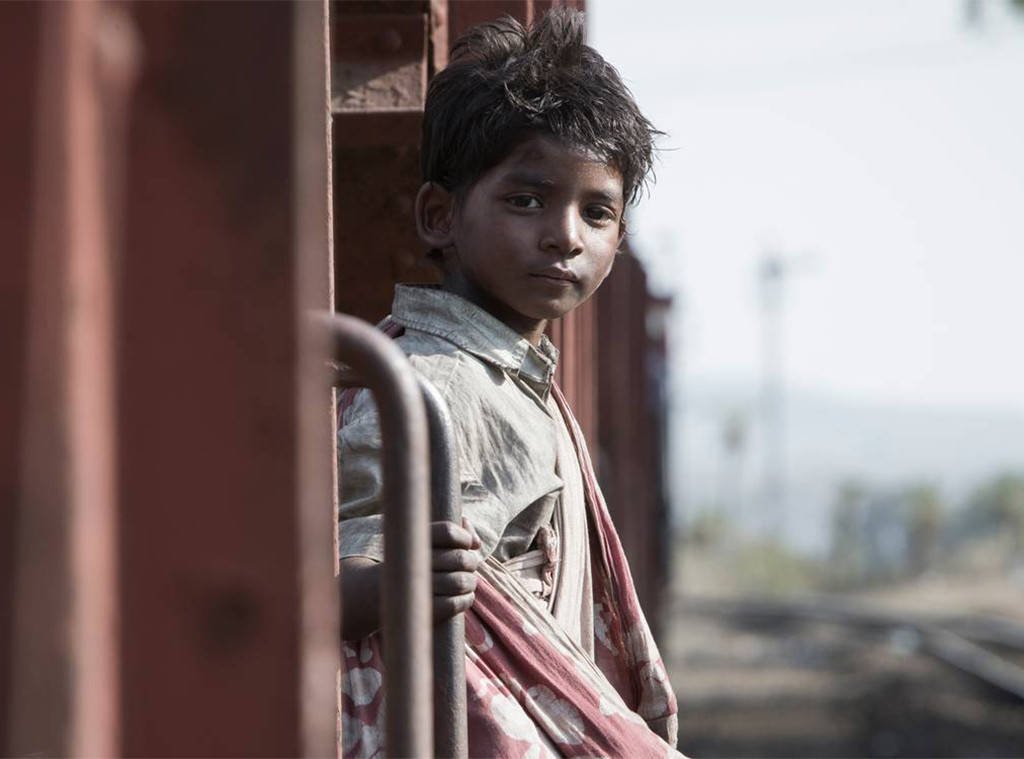 And that becomes clear in the first ten minutes of the film, when he goes around lifting random objects in the courtyard to prove to his elder brother that he is fit for 'work'. Playing the role of Saroo, a coal-mine labourer's son, Sunny accompanies his elder brother on a manual scavenging trip where he falls asleep in a train which takes him far away from home. Unable to help the authorities with anything apart from his mum's name who he called 'Ammi' and the name of his locality 'Ganestalay' the child is forced through hardships until a loving Australian couple from Tasmania agree to adopt him.
Unlike the kids from Slumdog Millionaire who had colourful lines, Lion is told from a very personal point of view. And we begin to empathise with the boy and his journey because it seems like director Garth Davis just lets the child be, as he goes about figuring out his own life. Hardly ever does the screenplay look forced or manipulated, and therefore there is genuine relief when we see Saroo escape unspeakable horrors and find shelter in a country far away.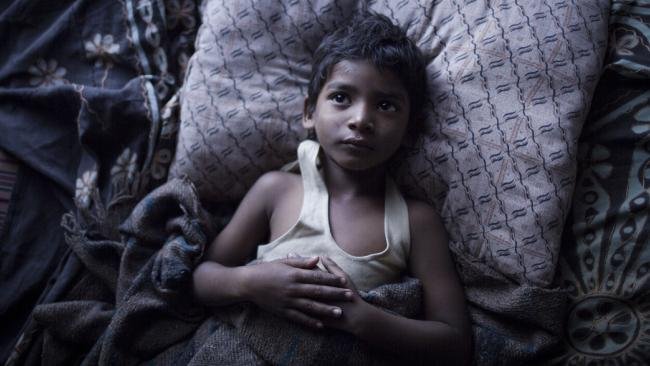 Sunny was chosen from among 2000 probables and his general candour might have something to do with him getting the part. Describing his audition in a morning show, Sunny said it was all 'fun and games' in a room after which director Davis walked in and took the final call. Asked whether he loved eating fries and cheese burgers, Sunny quickly read out the list of his favourite delicacies which included dal, rice and 'apun ka chapati'. When he spent a weekend rubbing shoulders with the who's who of Hollywood during the Golden Globes, Sunny said he wasn't too impressed. Instead he wanted to meet WWE stars Brock Lesnar and John Cena who inspired him.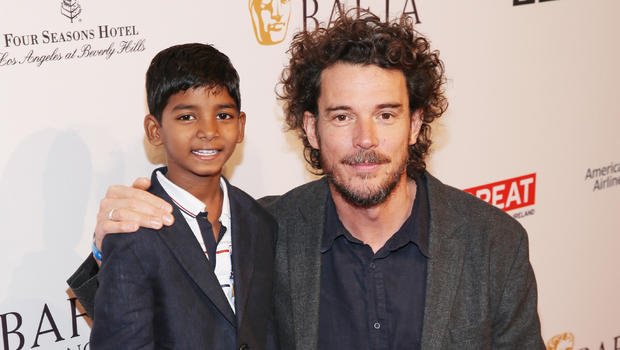 Out of nowhere, Lion, an Australian independent production has gathered good word-of-mouth and critical acclaim with six Oscar nominations and in the eye of the storm is a small child from Mumbai. Constantly accompanied by his father on all his travels in Australia and then USA, Sunny announced he had bought t-shirts and cosmetics for his siblings and mother respectively. There is no shortage of bonding with his senior colleague Dev Patel, who rushed to find the little man his own tux before the Globes ceremony.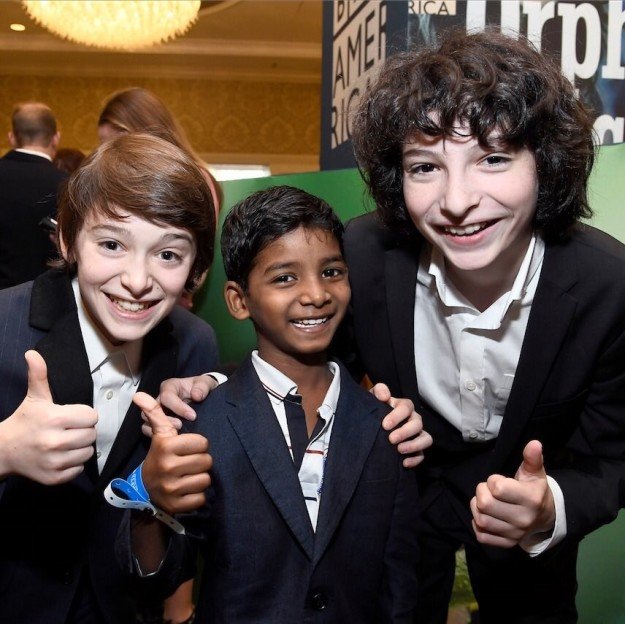 It's unfortunate that he isn't being talked about as much as he should be. After all such fairytales from the slums of Mumbai are rare, just like the tale in which Sunny plays an important part.