There's a beauty in that moment when someone says something massively idiotic, and right away, you know it makes no sense whatsoever. You go through a bunch of emotions within a matter of milliseconds – ranging from horror to amusement to just plain resignation – while you ponder whether to point out their idiocy to them or not. And these emotions, for all of us, are amplified several times when it's a person of influence making said idiotic statement.
Behold, some of the most ree-DONK-culous statements made by celebrities in the blessed year of 2016 to let you relive those very emotions. Enjoy!
1. Salman Khan while speaking about shooting for Sultan.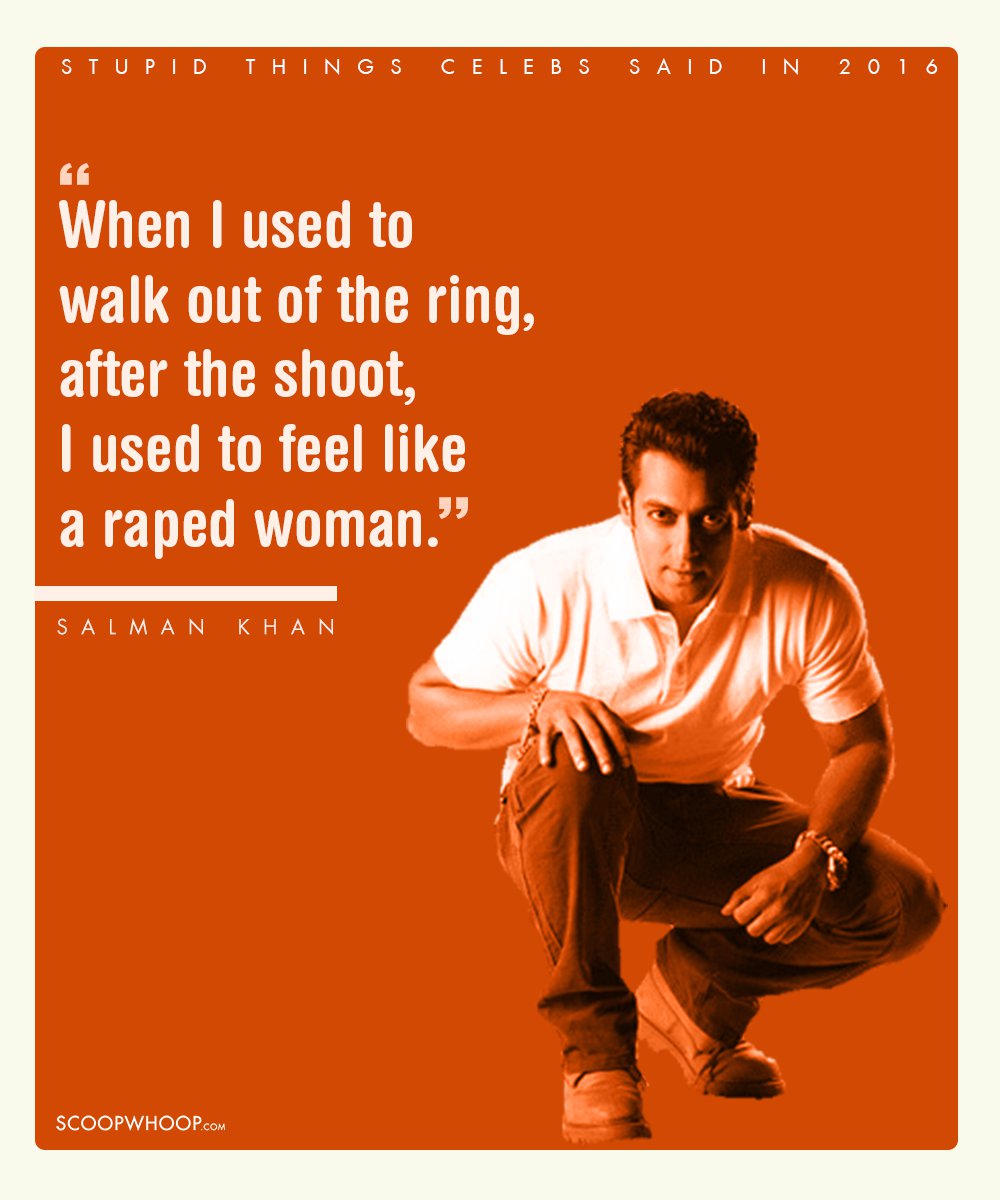 2. Shilpa Shetty when talking about books that should be introduced in the school curriculum.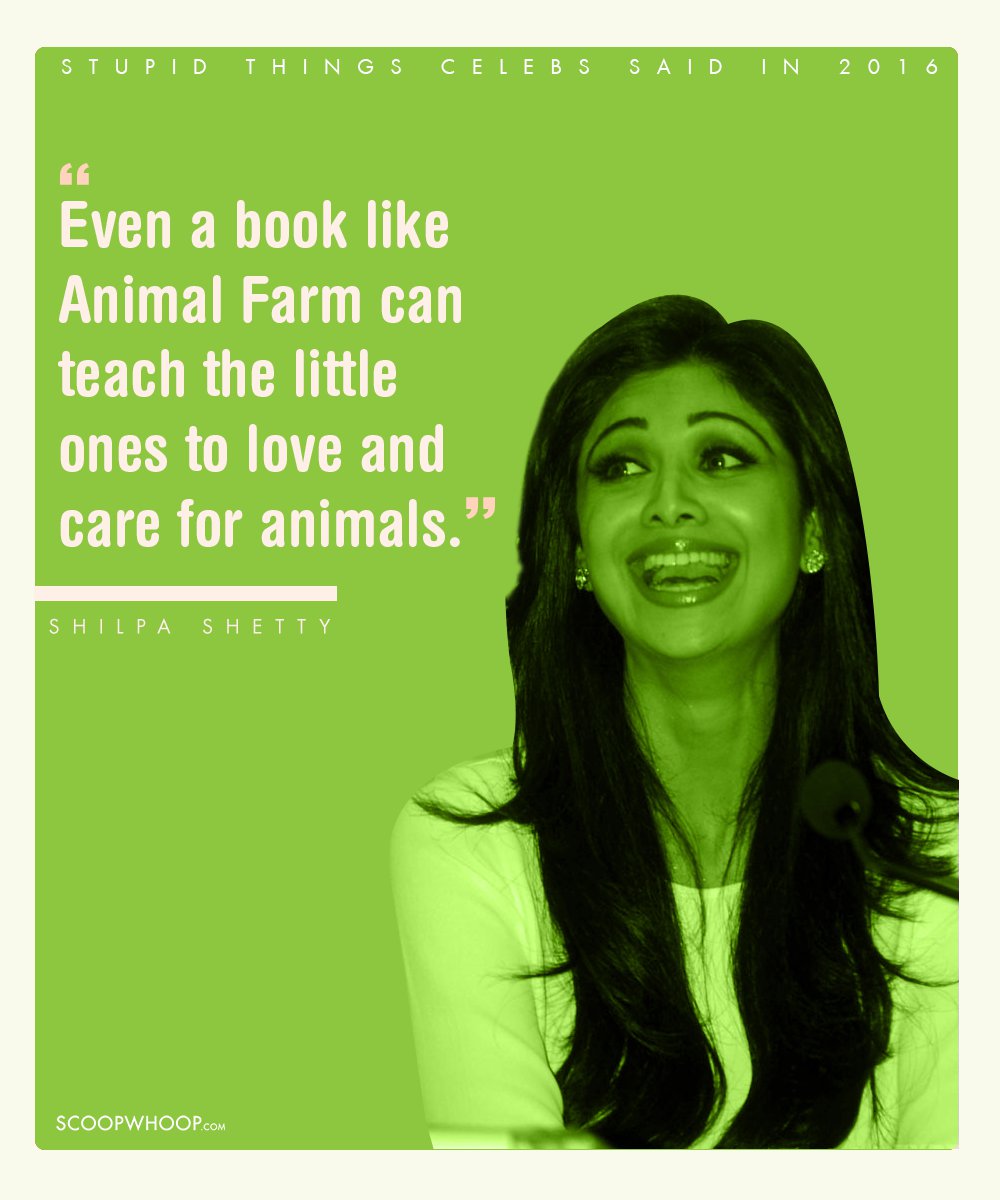 3. Donald Trump making promises for when he becomes the POTUS.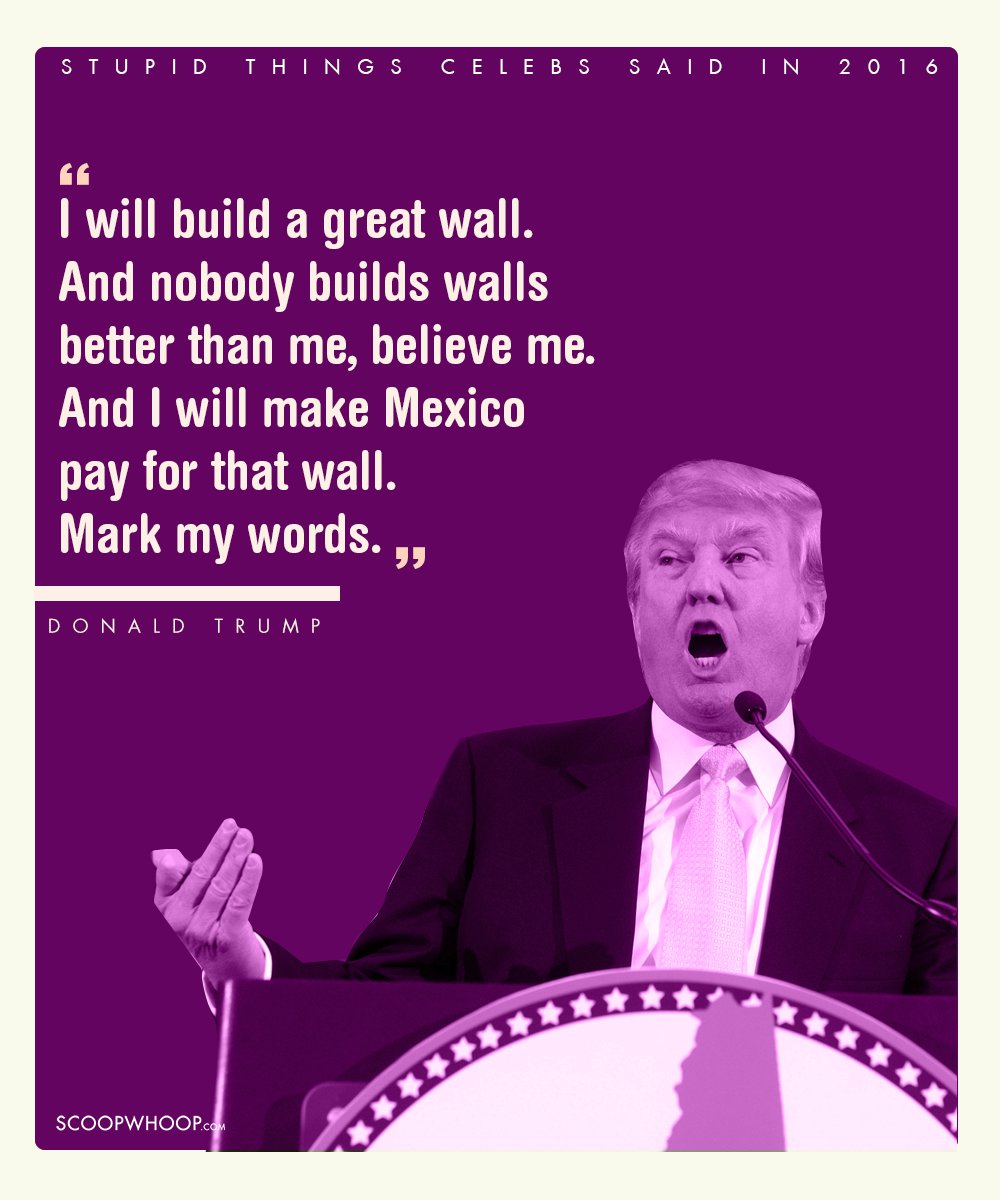 4. Shobha De commenting on Indian athletes' performance at the Rio Olympics.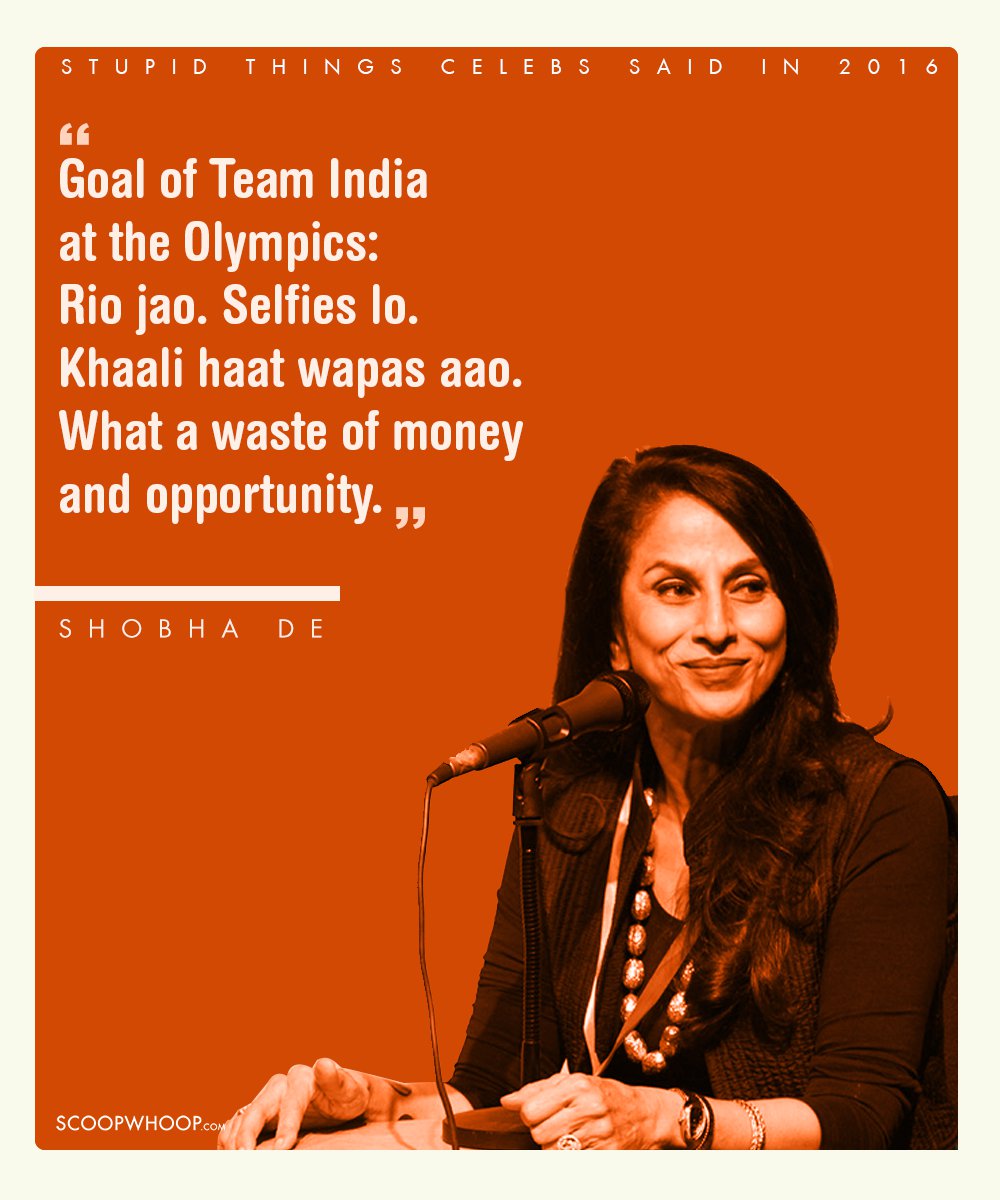 5. Piers Morgan challenging Virender Sehwag on Twitter.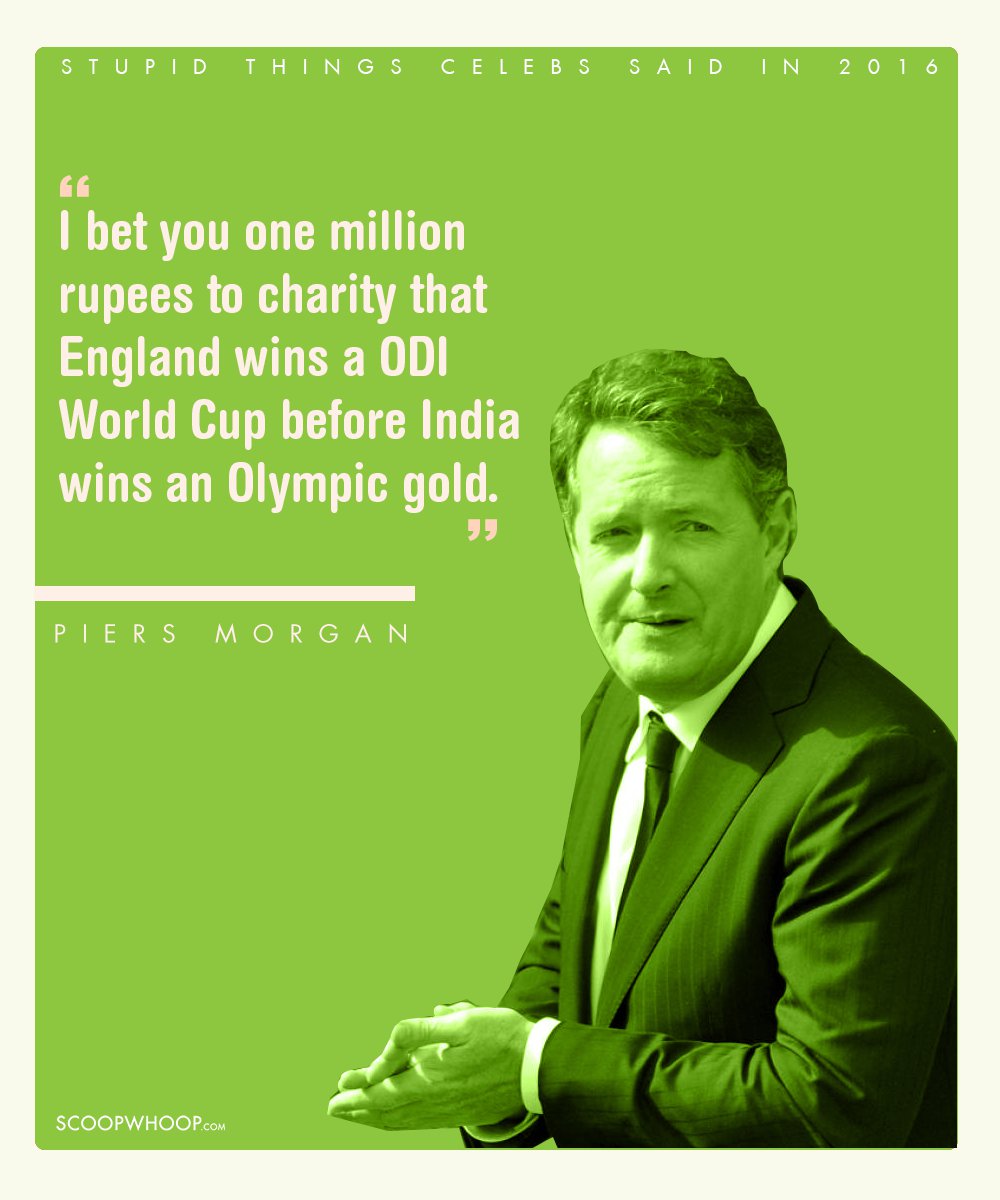 6. Donald Trump talking about his plans to defeat ISIS when he comes to the Oval Office.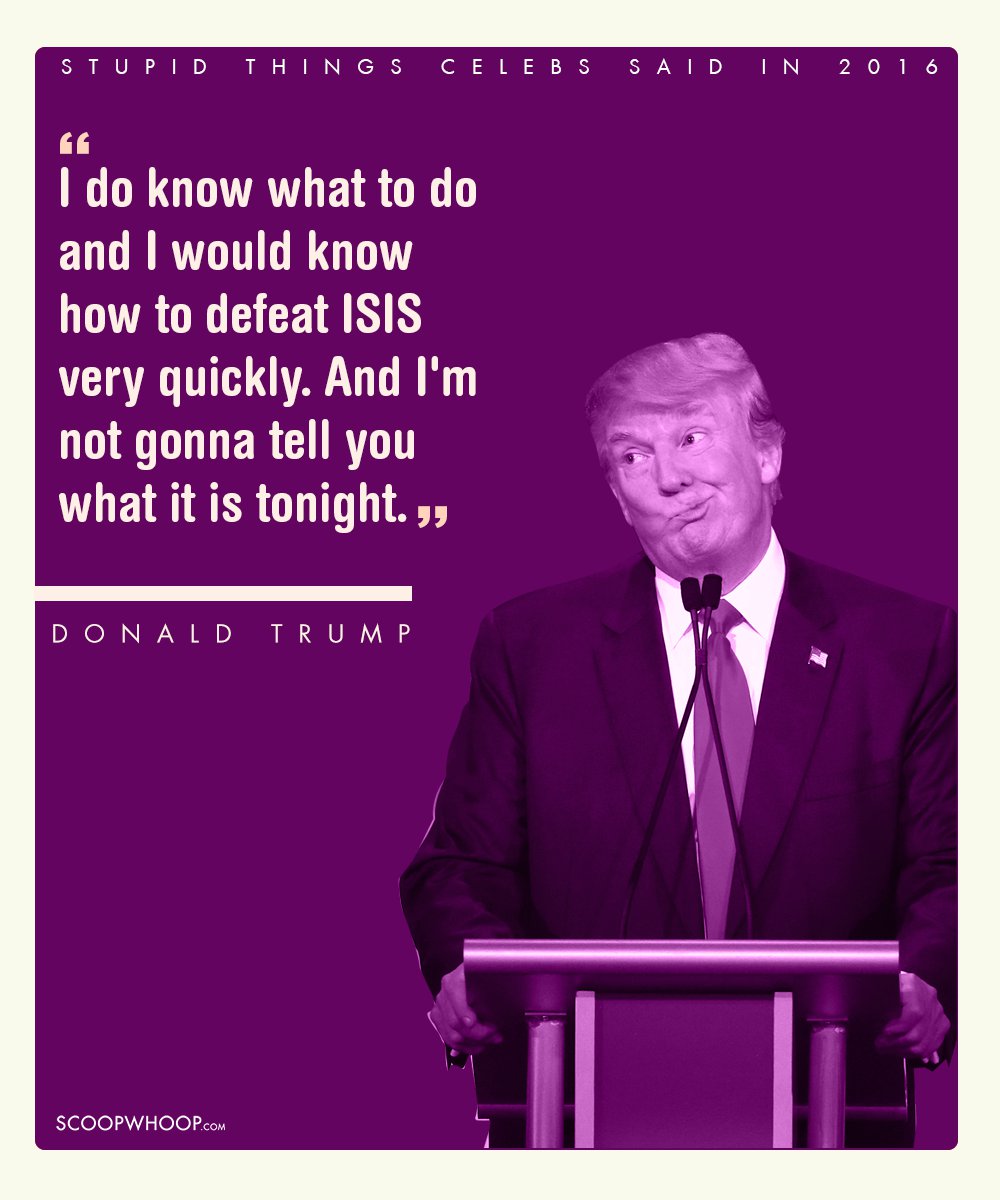 7. Shah Rukh Khan on Gauri Shinde's Dear Zindagi.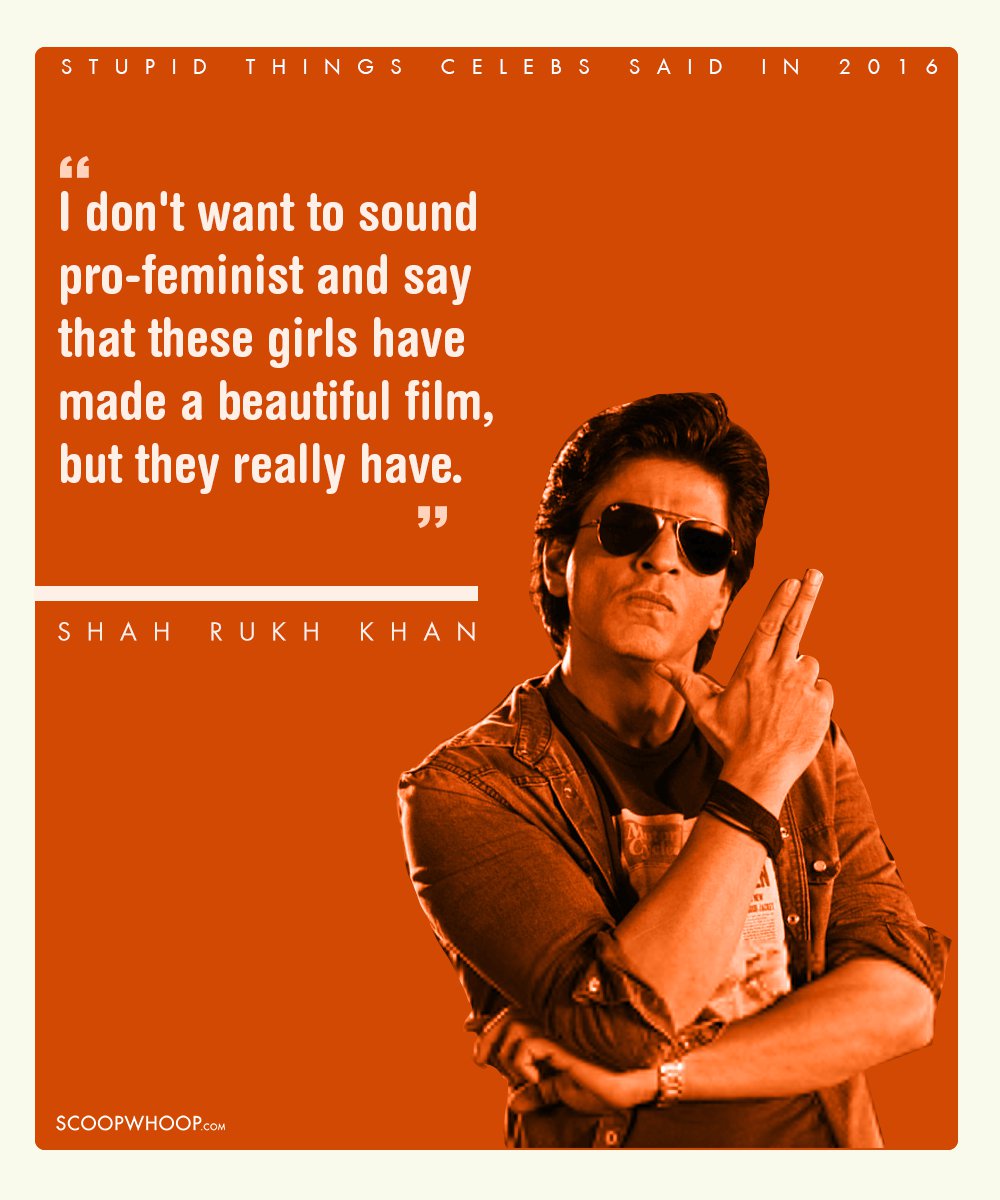 8. Chetan Bhagat attempting a marketing trick on Twitter.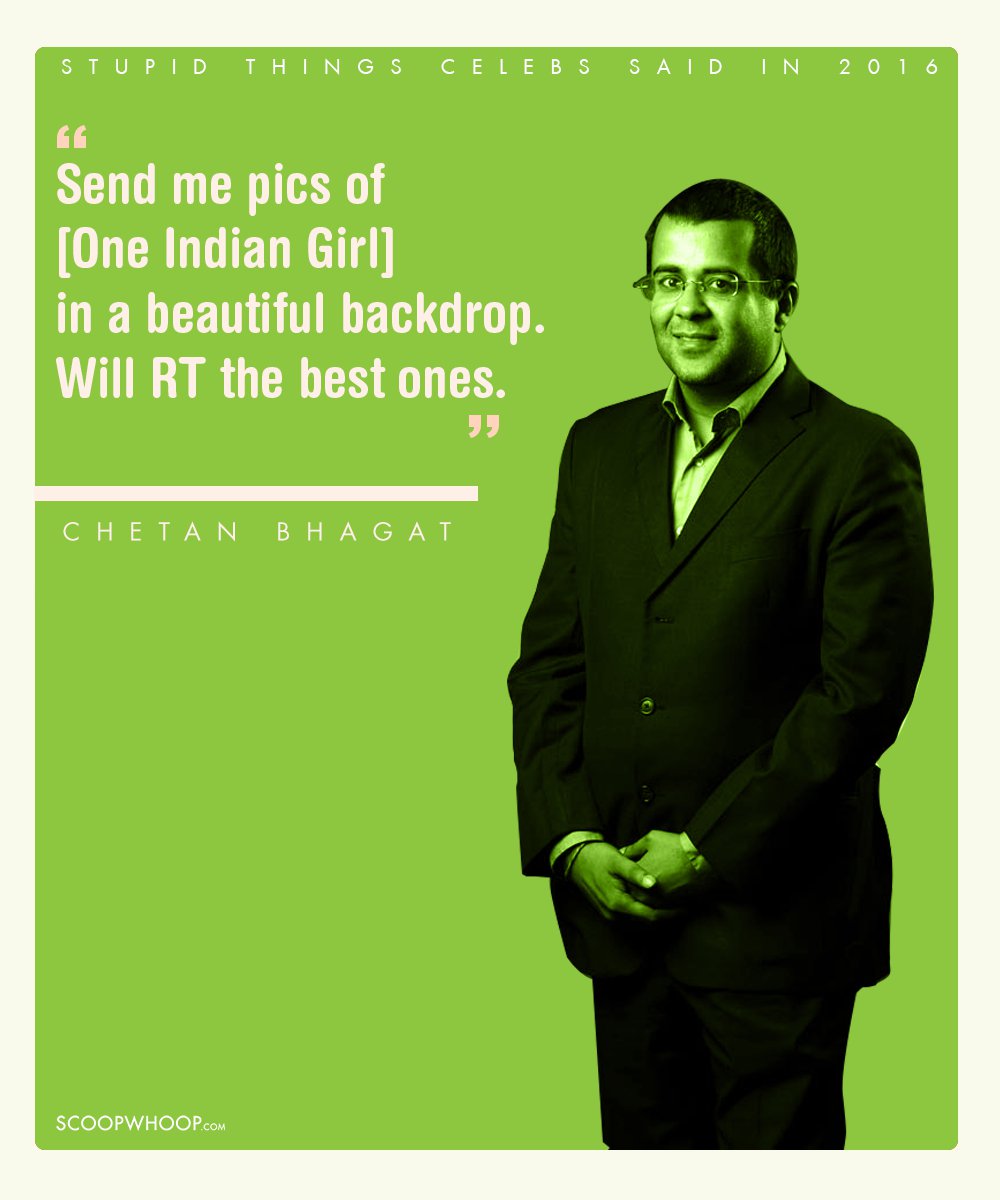 9. Donald Trump taking a pot-shot at Bette Midler.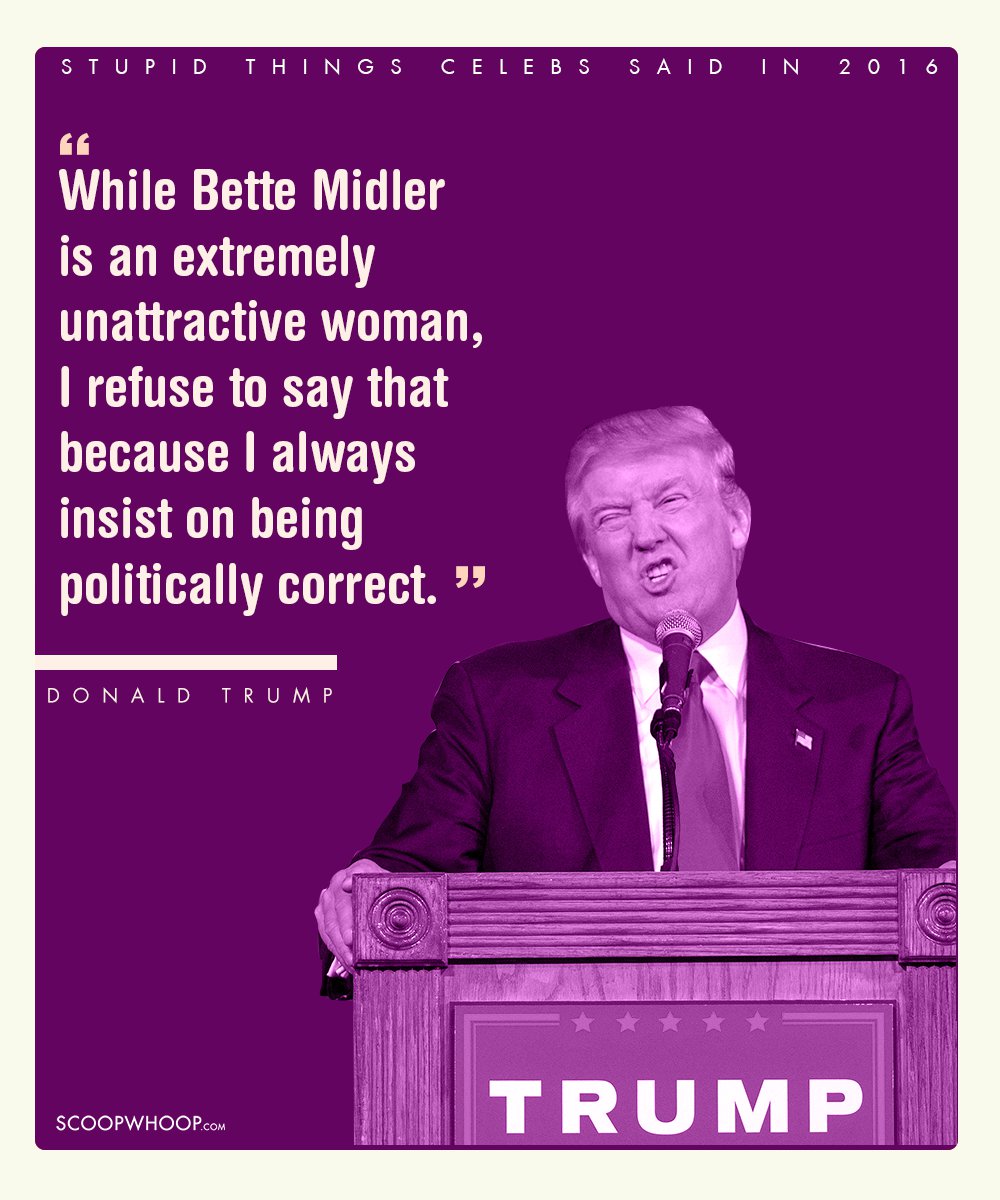 10. Adhyayan Suman claiming that Kangana Ranaut engaged in the dark arts while they dated.
 11. Gyandev Ahuja describing the bacchanalian institute that is JNU in the midst of the JNU protests.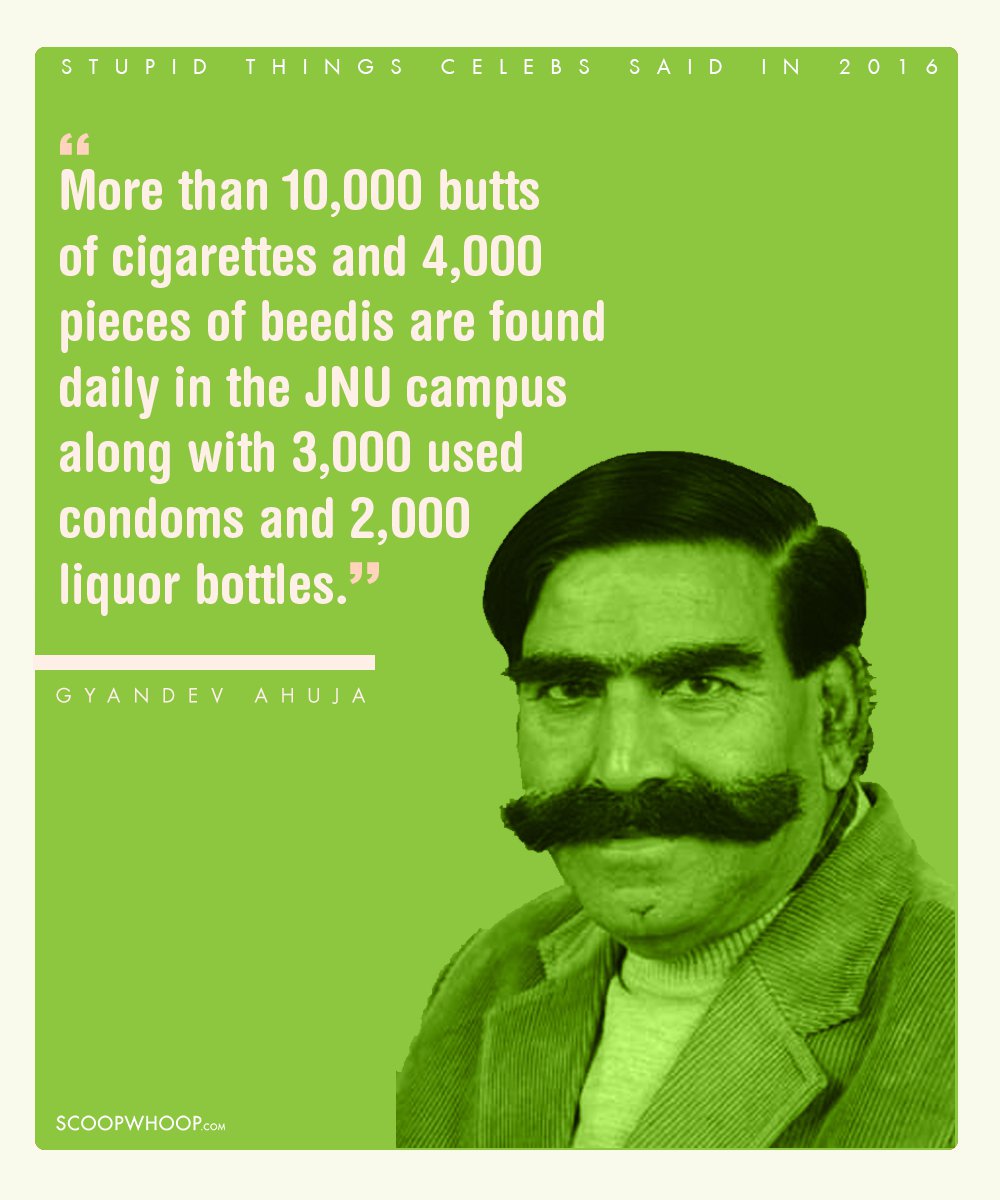 12. Hirthik Roshan on being romantically linked with Kangana Ranaut.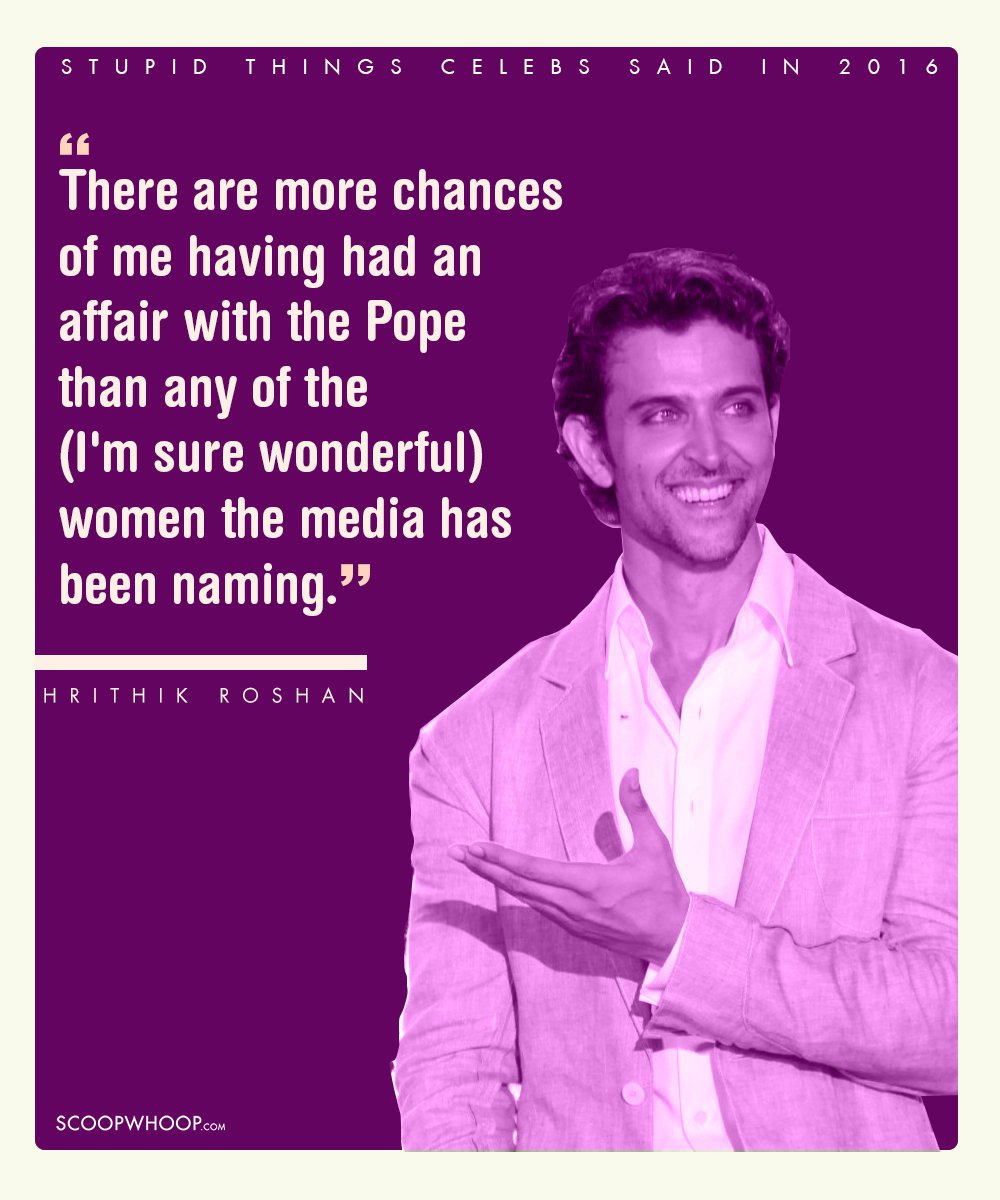 13. RSS General Secretary Seetha Annadanam at an anniversary conference.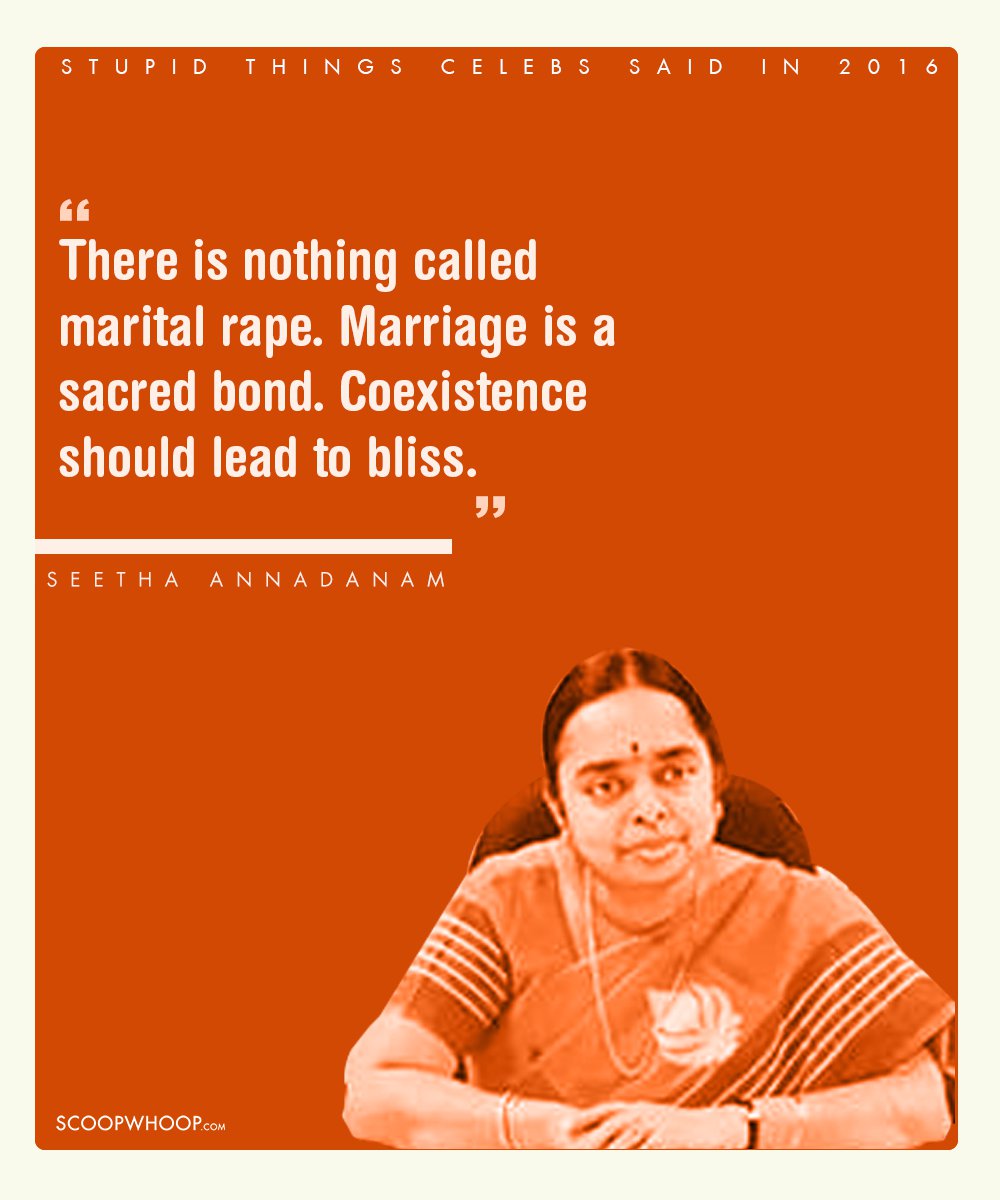 14. Salman Khan on Koffee With Karan talking about celebrities facing repercussions for their actions.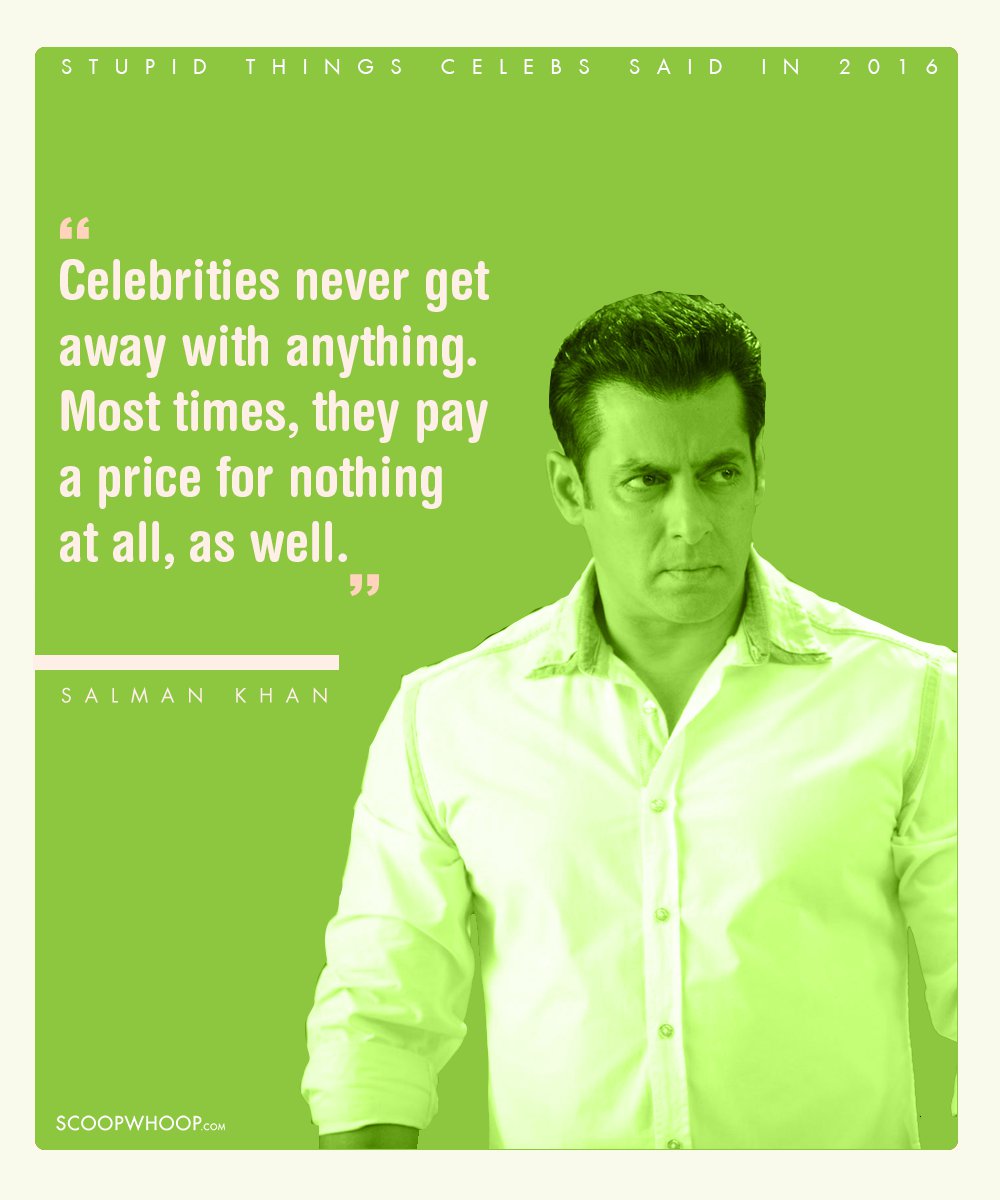 15. Goa minister Dayanand Mandrekar, just generally, on women.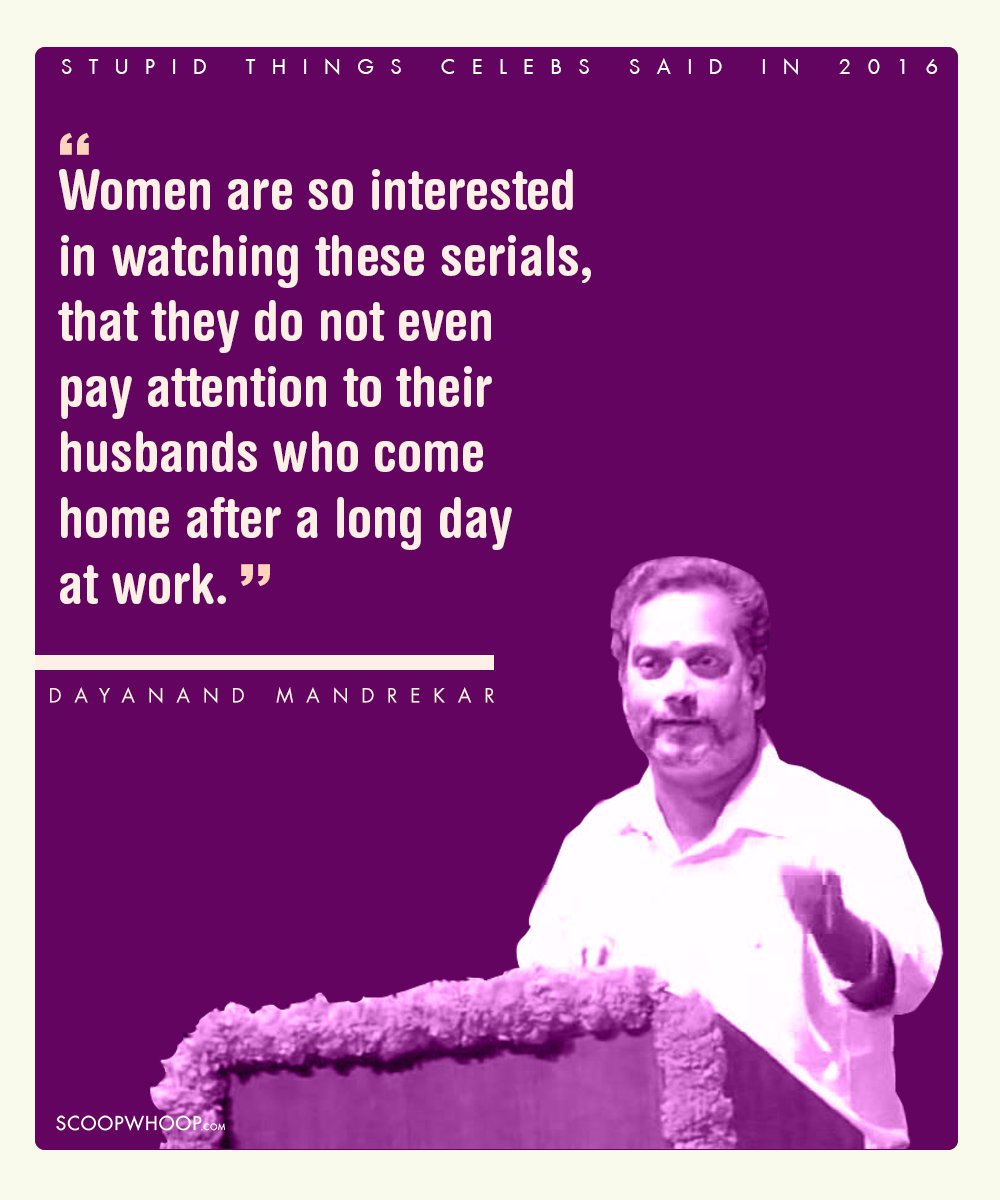 16. Donald Trump on Obama, Hillary and ISIS.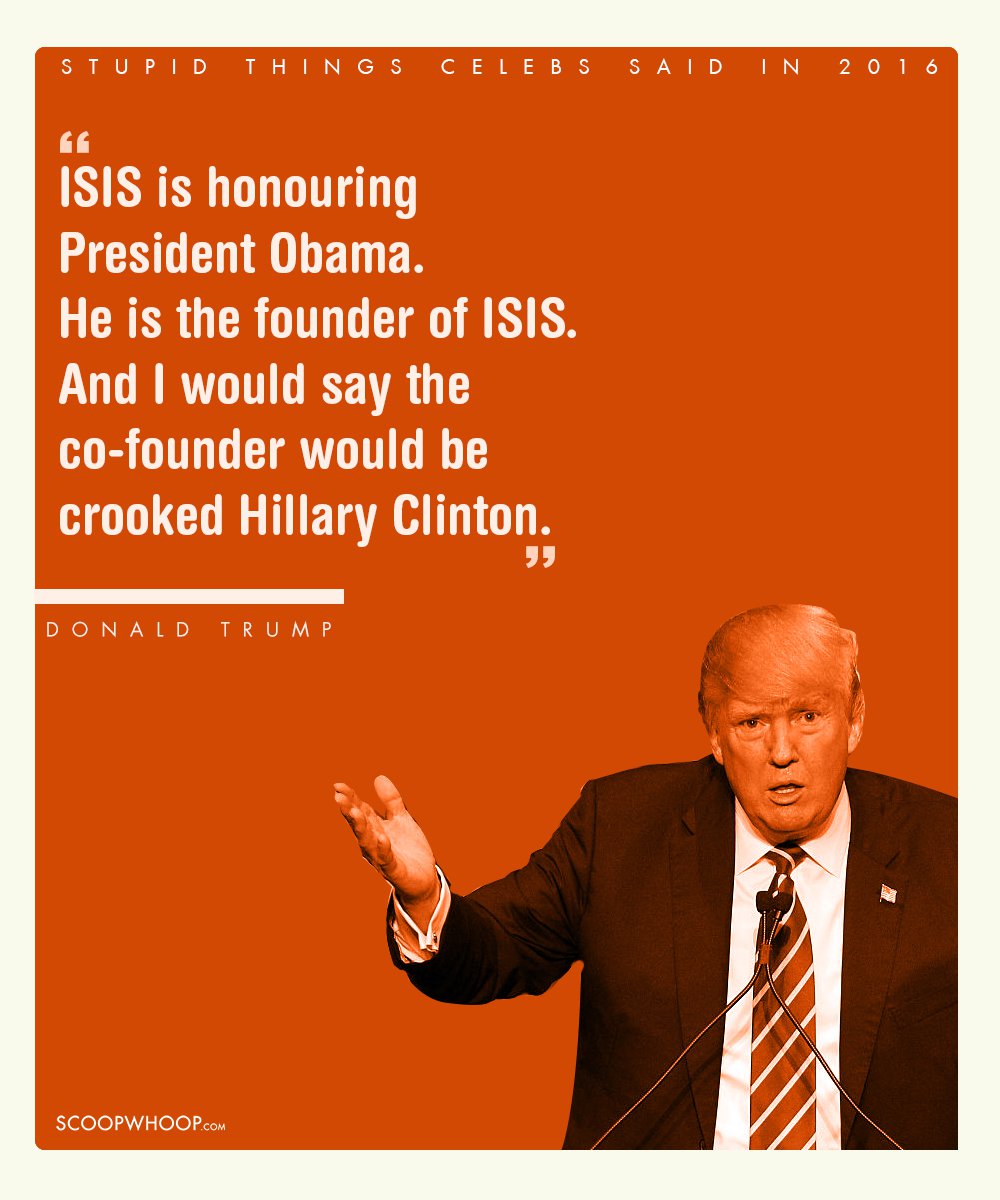 As 2016 comes to an end, remember to raise your glasses to the stupidity that plagues the world and how we've managed to make it through the year despite it.
Awesome designs by Disha Bhanot