The 2019 Emmys had made news even before they aired, for having no host and more than a few unexpected nominations!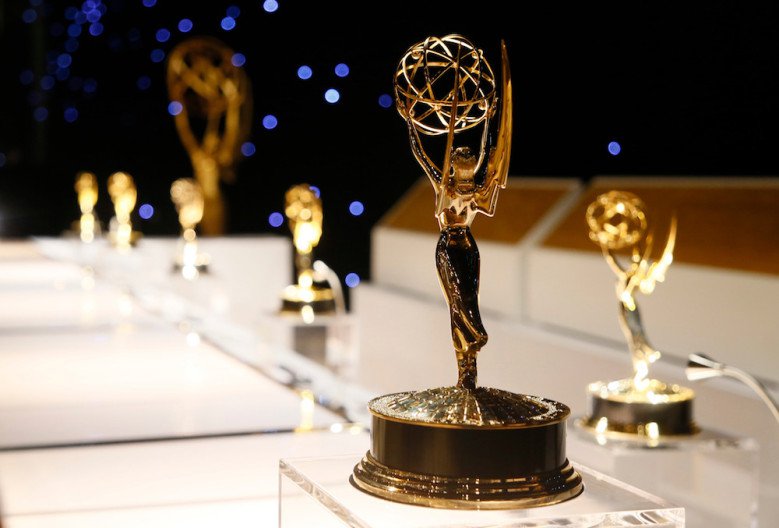 With a few spectacular speeches, well-deserved standing ovations, and a fair share of memorable moments, here are some of them you should not miss. 
This year, Emmys was a hostless ceremony. But the event began with the announcer introducing Homer Simpson as the host of the evening – before a giant piano fell on his stage and Blackish star Anthony Anderson took the lead.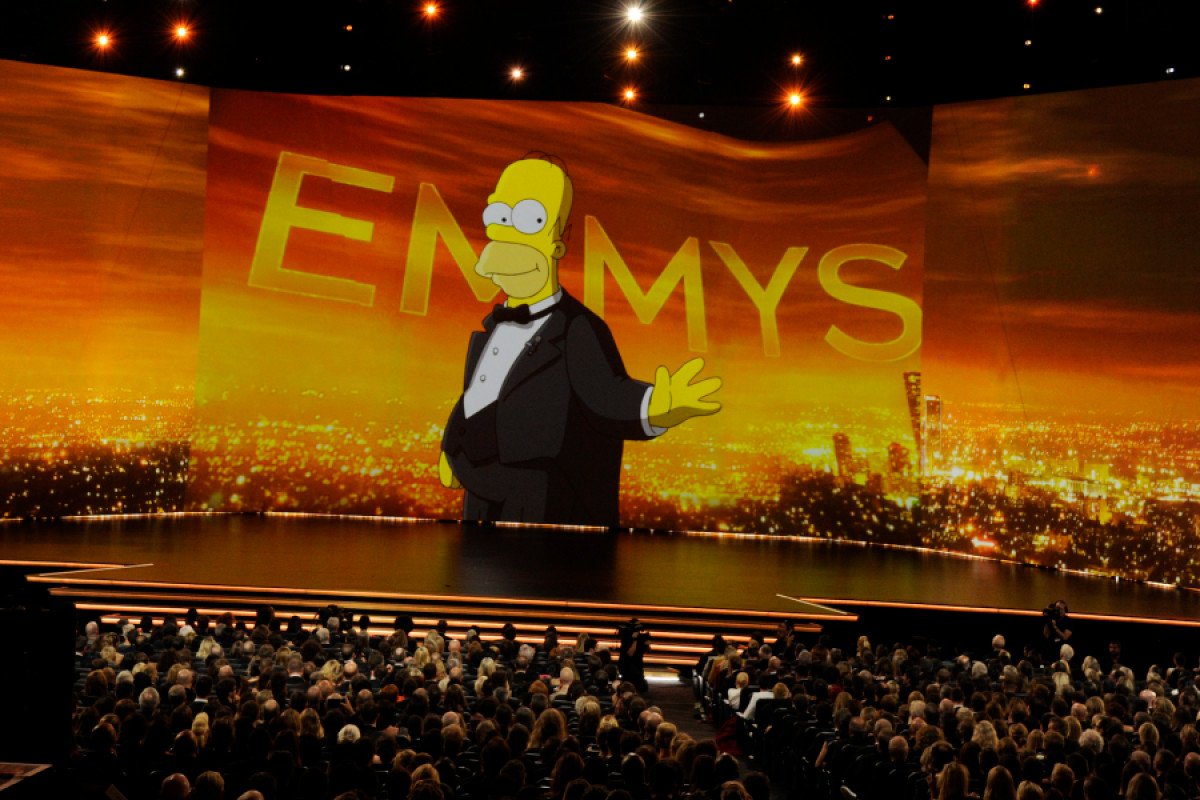 HBO's epic fantasy drama Game of Thrones came to an end this year and Emmys bid it a celebratory farewell, for which the cast and crew came on stage and received a standing ovation.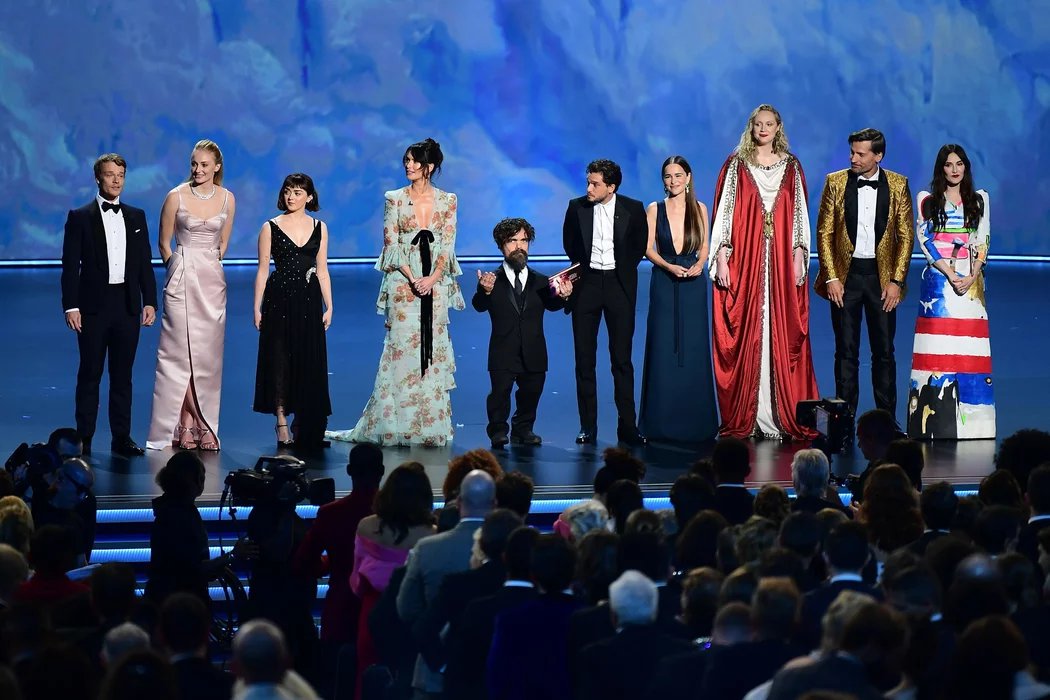 3. Game of Thrones cast also shared the most epic selfie off the stage. 
GoT broke many records at Emmy 2019, including its own of a series with the most win. But finally, after eight seasons, the GoT cast posed for one last selfie – and Alfie Allen captured the moment perfectly. 
4. The hug between Sansa and Jon, aka Sophie and Kit, was the reunion we'll never get tired of. 
Sophie Turner and Kit Harrington shared a warm embrace at the 2019 Emmys, and that was the best moment from the eight seasons indeed! 
Dammit! Why did they ruin it all in the last season?
5. Kim Kardashian and Kendell Jenner presented the award for the Best Reality TV Show Competition – but the surprise was not the winner but the audience's reaction to their statements.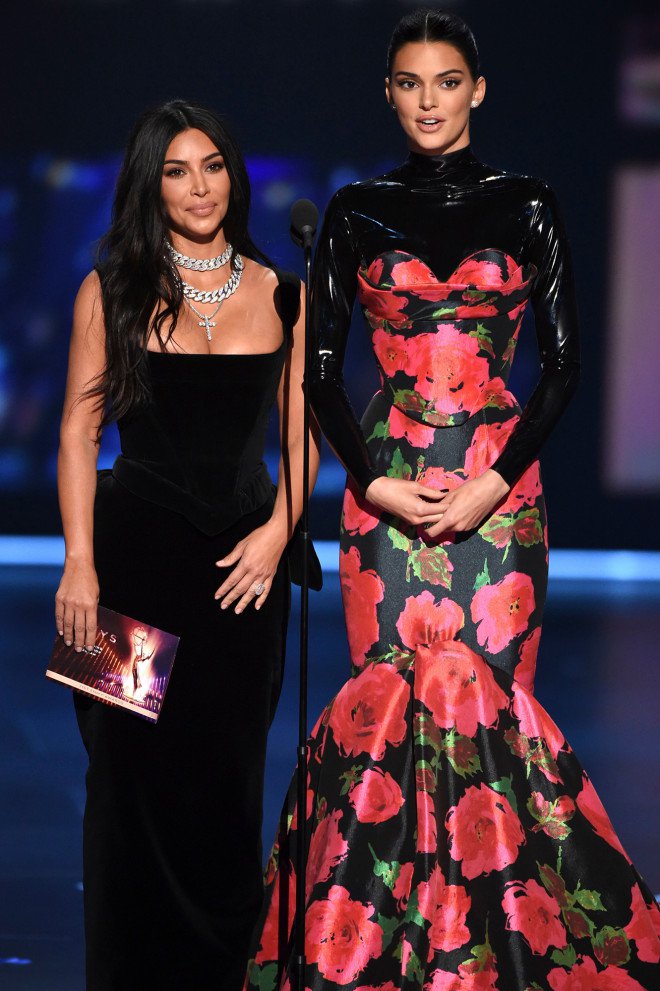 Our family knows firsthand how truly compelling television comes from real people just being themselves
6. Phoebe Waller-Bridge was her usual, witty, amazing self, as Fleabag literally swept the Emmys. 
Phoebe-Waller Bridge won the award for the Most Outstanding Writing for a Comedy Series for her show Fleabag. And her winning speech was something like this, 
It's reassuring to know that a dirty, pervy, messed-up woman can make it to the Emmys.
She also won the award for Lead Actress in a Comedy Series and had the perfect response, literally. 
When Fleabag also won the Best Series (Comedy), she was the first one to comment, 'This is getting ridiculous'.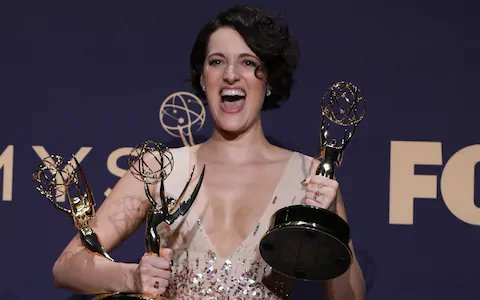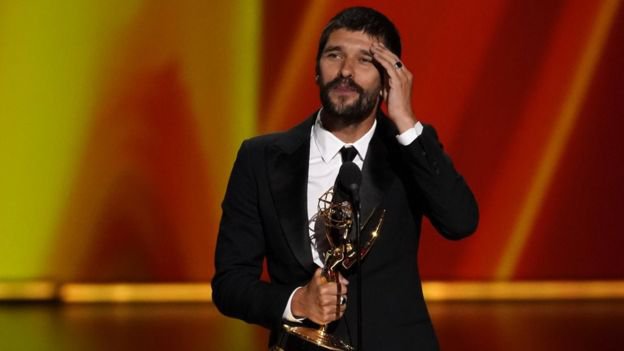 7. Jodie Comer's expression when it was announced that she won the award for Best Actor in a Drama Series for her role in Killing Eve.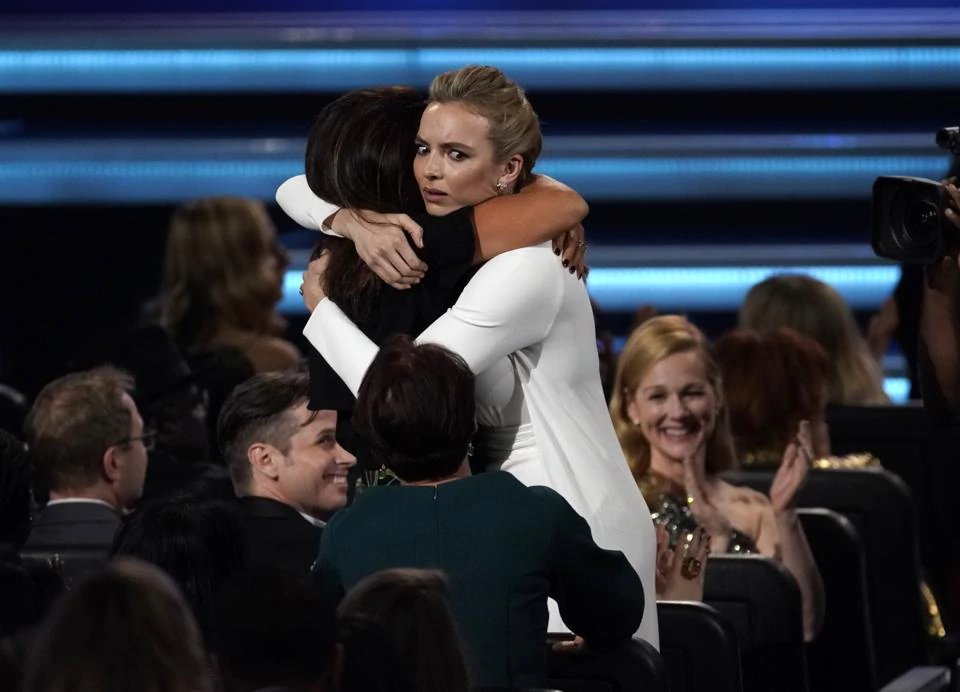 8. Alex Bornstein's pre-acceptance show was just as amazing as her acceptance speech for winning the Best Supporting Actress in a Comedy, for The Marvelous Mrs. Maisel.
And just like his epic performance, his acceptance speech and amazing outfit were legendary. 
10. Michelle Williams' speech, for winning the Best Lead Actress in a Limited Series (Fosse/Verdon), deserves an Emmy of its own. 
The next time a woman — and especially a woman of colour, because she stands to make 52¢ on the dollar next to her white male counterpart — tells you what she needs in order to do her job, listen to her. Believe her. Because one day she might stand in front of you and thank you for allowing her to succeed because of her workplace environment, not despite it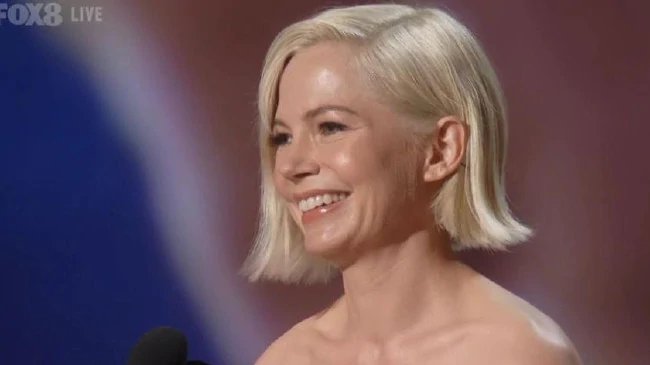 11. The 2019 Emmys clearly belonged to the speeches! 
Whether it was Peter Dinklage's 'live-censored' acceptance speech for his fourth Emmy, or Patricia Arquette's emotional speech dedicated to her sister, the statement speeches at the 2019 Emmys deserve their own awards. 
Find stories on movies, series and more at ScoopWhoop.com.