Keeping thy Holy internet as our witness, we now declare Keanu Reeves as the most badass hunk on reel life and a wholesome sweetheart in real life. TIME should honour him with the 'Person of the Year' award, already. It's not just me who's saying this, the entire internet is.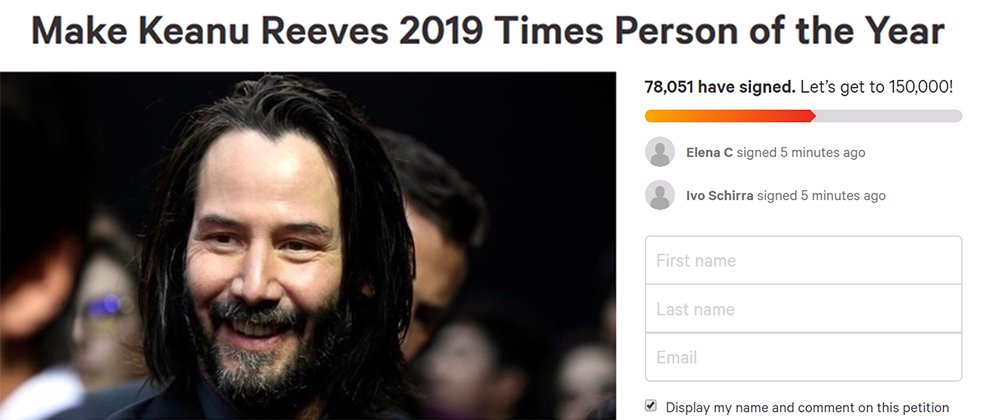 His onscreen success along with a side of his off-screen generosity is probably the reason why there are over 78,000 Keanu Reeves fans who have signed a petition on change.org to make him the 'TIME's Person of the Year'. 
The petition was started by a gentlemen, Jackson beam, who believed that,
Keanu is the most wholesome person alive, make him the person of the year! Keanu has secretly donated millions of his earnings to children's hospitals and other charities, and has done amazing things for people in public while ask for nothing in return.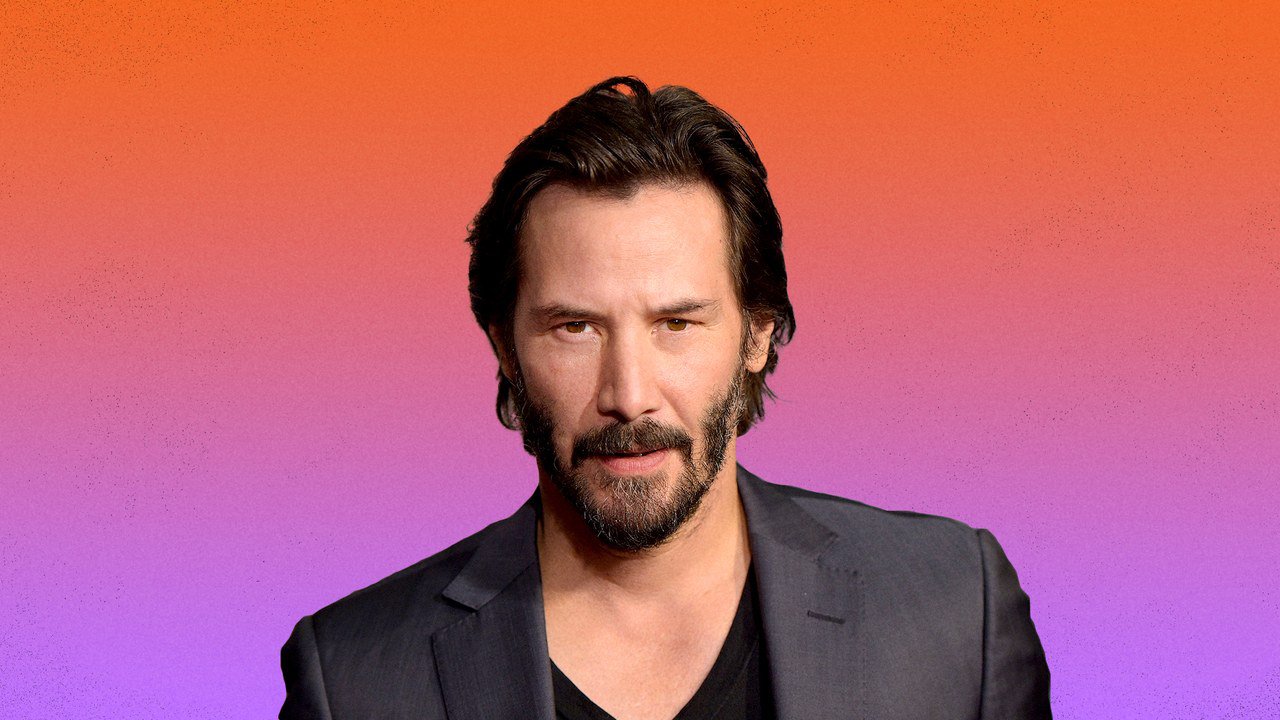 If it were up to us, Keanu Reeves would reign as the 'TIME's Person of the Year', for centuries. He is the internet's ' Respectful King' anyway.  
If they just released 2 hours of this and called it Toy Story 4, I'd probably still see it at least twice in the theaters. https://t.co/5vCNWB090l

— Chris Evans (@ChrisEvans) June 9, 2019
I don't even mind if my future boyfriend dumps me for Keanu Reeves. I'll be like "I wish I could dump myself for Keanu Reeves" pic.twitter.com/69xeNXr26f

— Anastasia R Mursanto (@anamursanto) June 10, 2019
Go Team Reeves!