The Fault In Our Stars is a poignant and heart‑wrenching love story about two teenagers whose struggle to keep their love together made us cry our hearts out.
Hazel Grace Lancaster, a 16-year-old cancer patient is forced by her parents to attend a support group, where she meets and subsequently falls in love with Augustus Waters, another cancer patient. Both of them embark on a life-affirming journey to visit a reclusive author in Amsterdam, which ultimately brings them even closer.
Here are 20 quotes from it that will teach you the essence of love and life: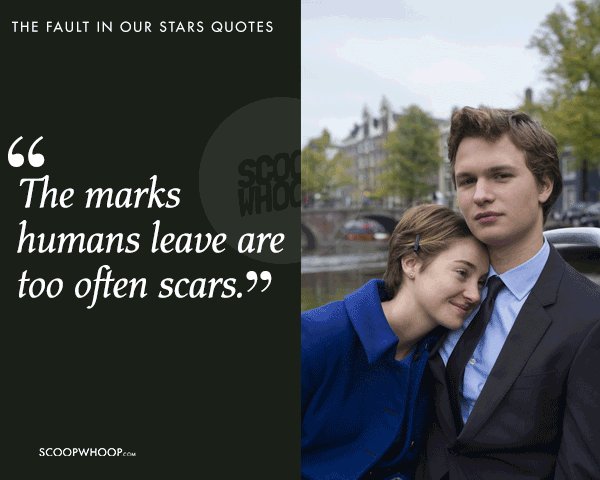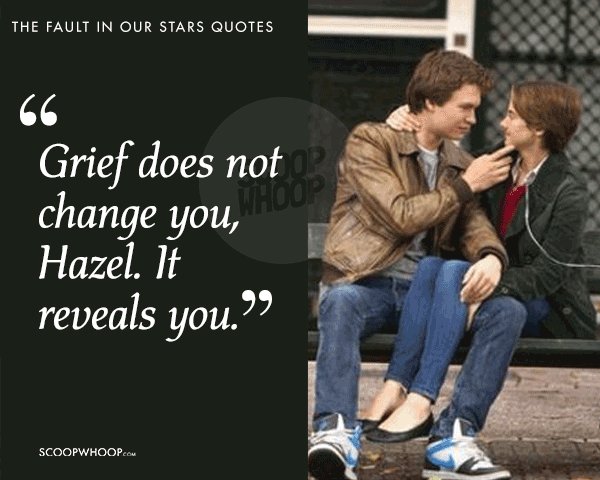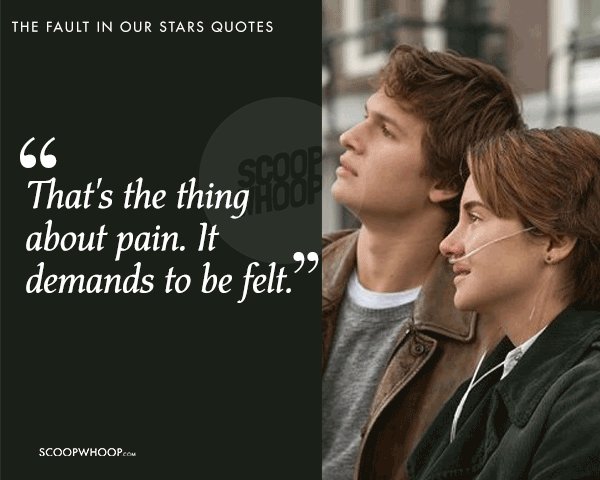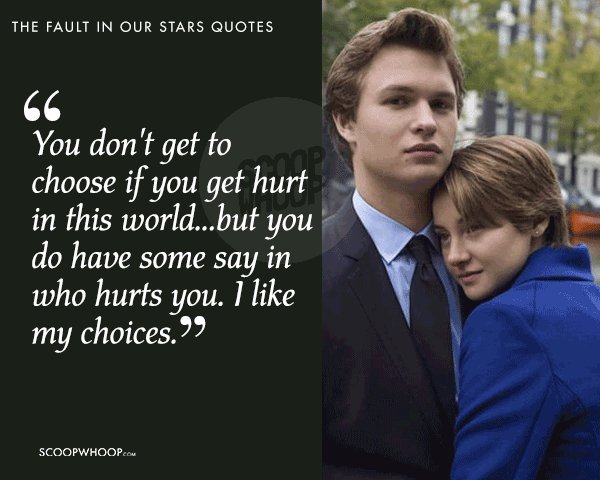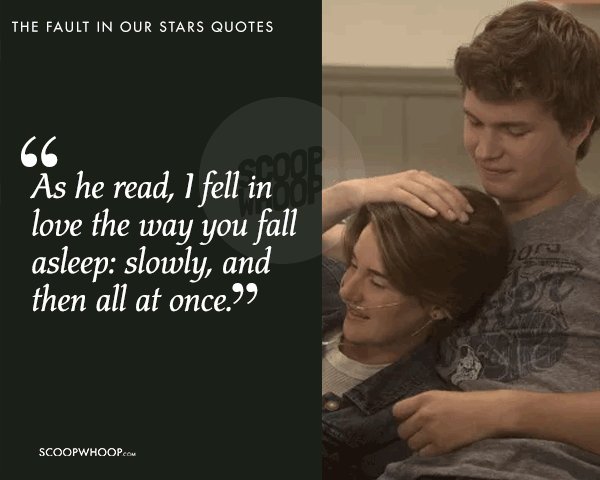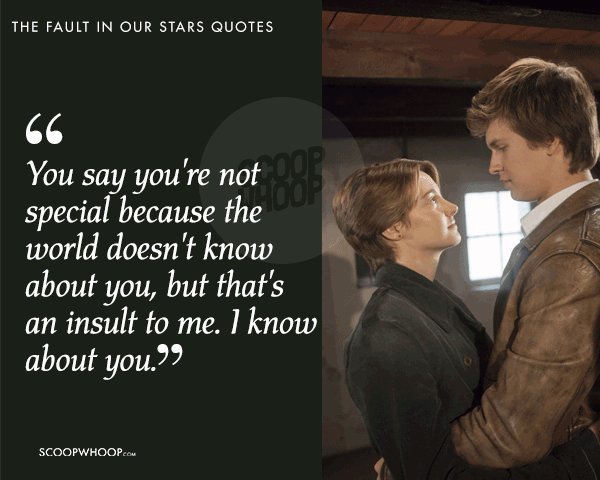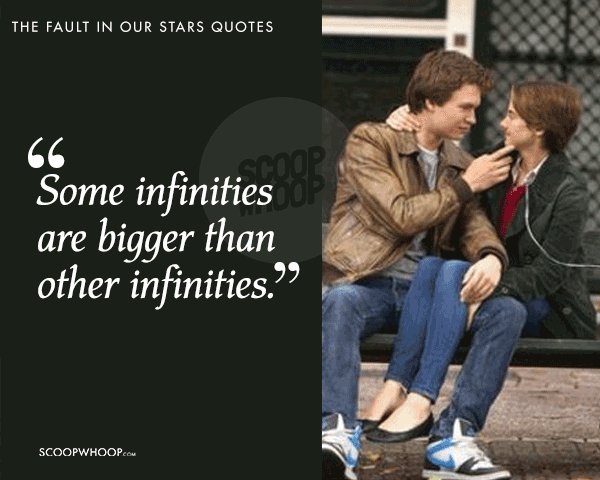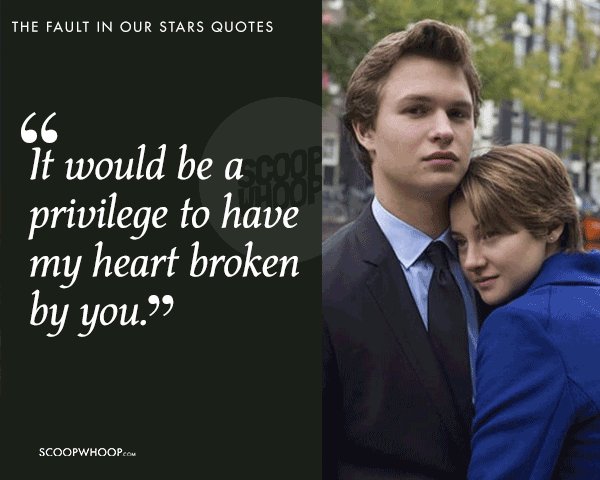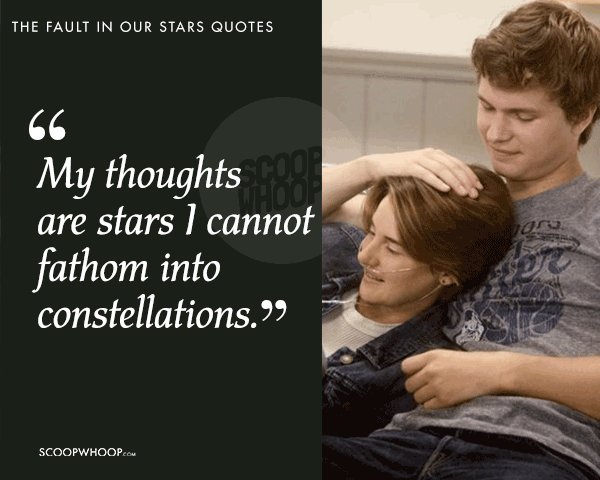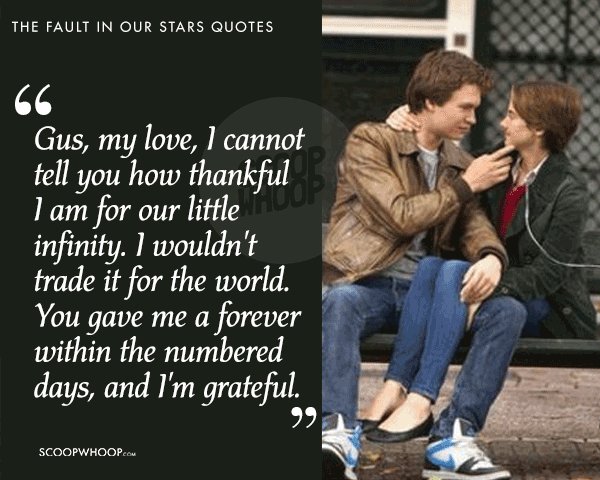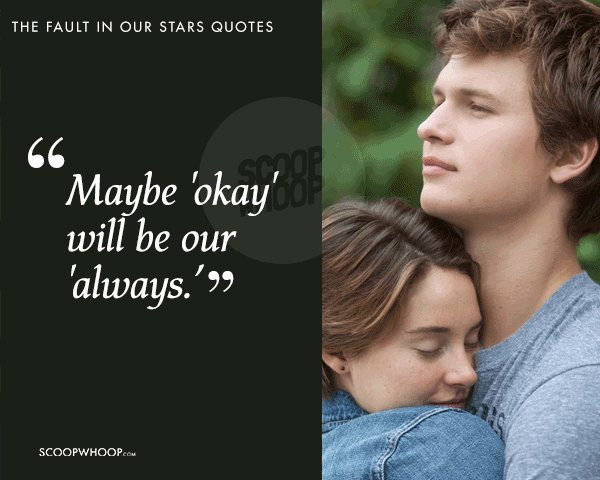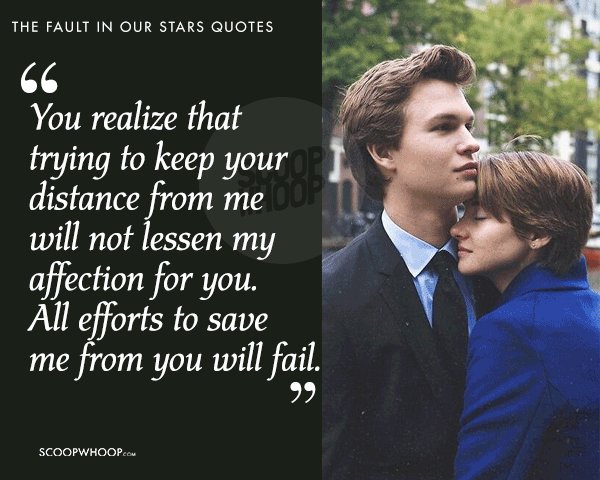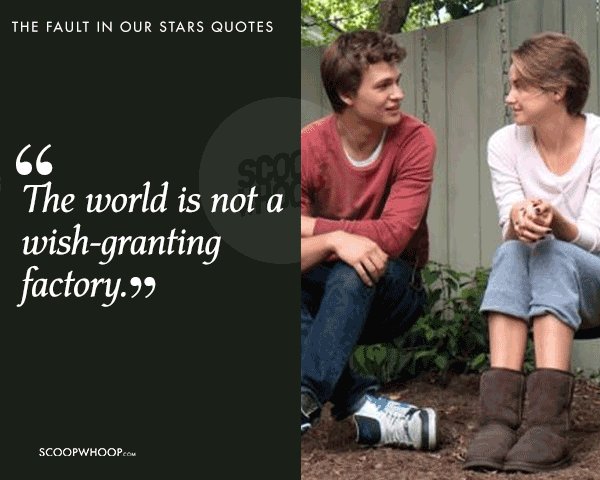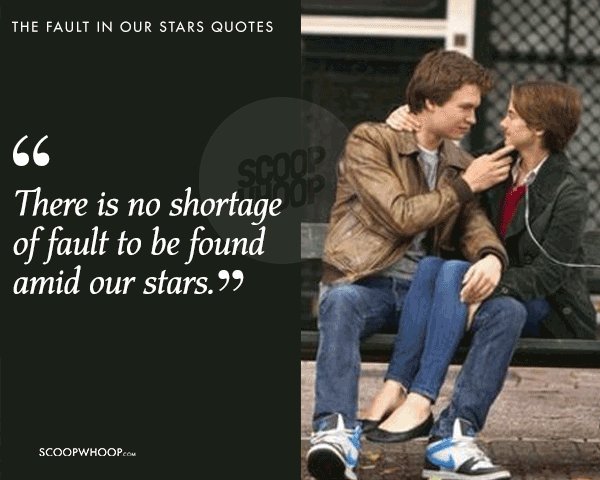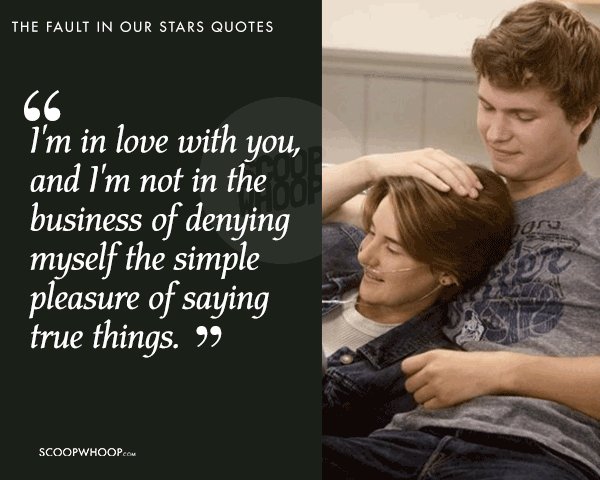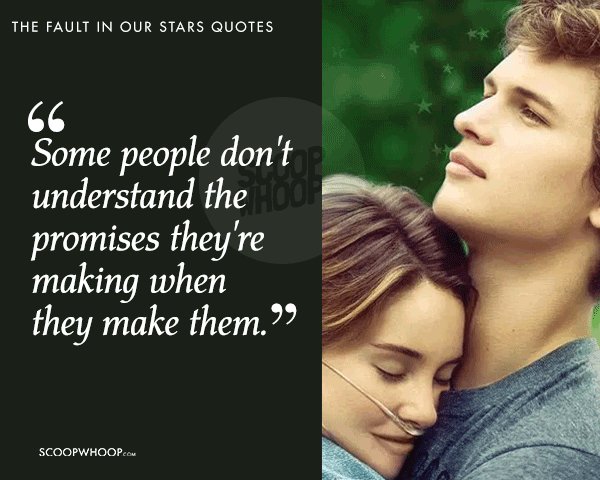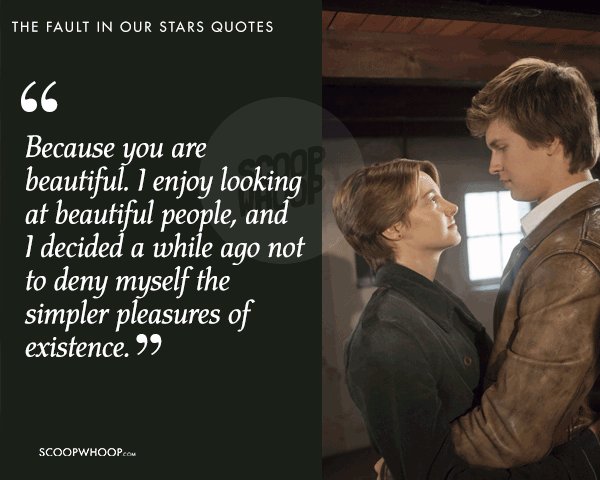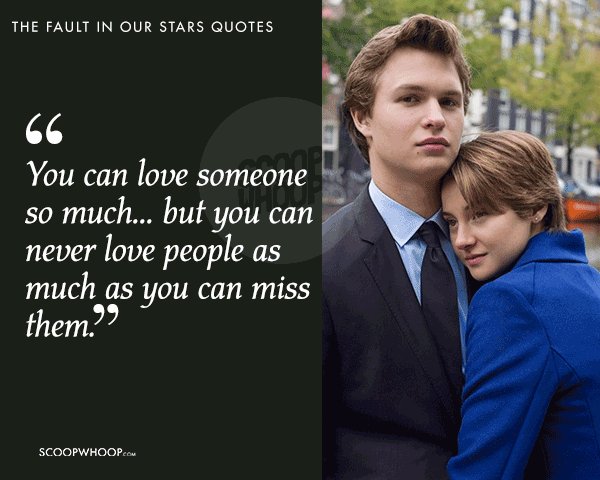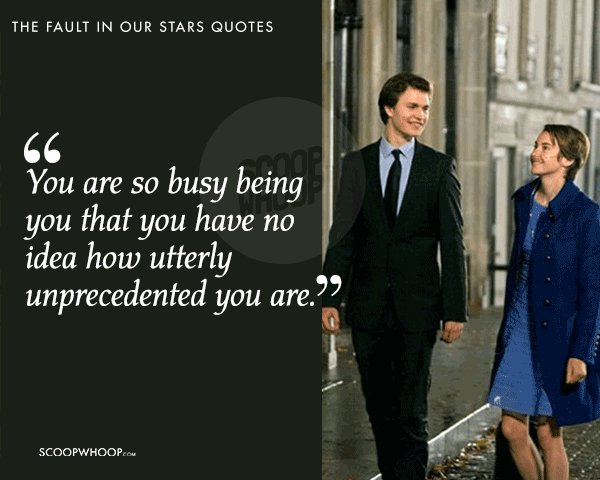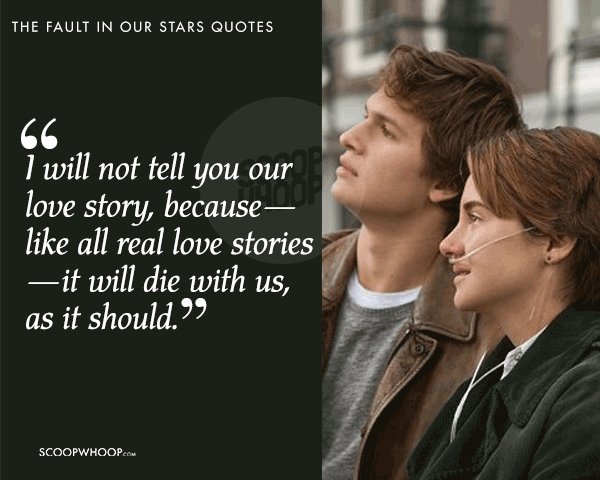 Beautifully poignant. 
Design Credit: Ashish Kumar