When it comes to portraying friendships on-screen, Bollywood has delivered some truly iconic movies and characters. 
But, in the midst of the glamour, the drama, and of course, the acting, the friendship that actors Om Puri and Naseeruddin Shah shared was better than any scripted friendship.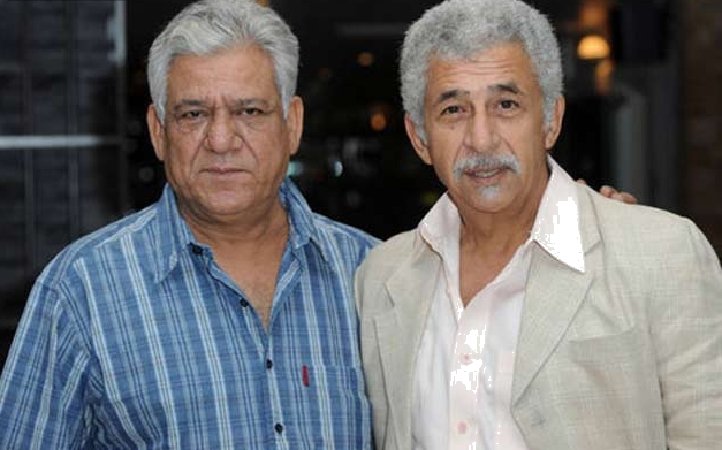 From studying together at Film and Television Institute of India to coming together in iconic movies, like the National Award Winner Aakrosh, the cult-classic satire Jaane Bhi Do Yaaron, and others, the two were friends for 46 years, until Om Puri's death in 2017. 
Both Naseeruddin Shah and Om Puri attended NSD, and that's how they first became friends. From coming together for plays to starring together in movies, their friendship continued to grow over the years. 
In fact, Naseeruddin Shah was the one who lent Om Puri a 'decent shirt' for an interview. Or as Puri put it during The Anupam Kher Show, Naseer was one of his friends who actually 'raised him' (since Om Puri came from a very humble background). 
Mujhe maa-baap ne sirf paida kiya tha, mujhe paalaa hai mere doston ne, ek mere bagal mein baithe hain.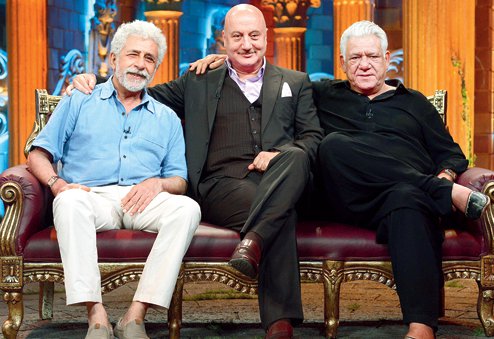 But it looks like Om Puri repaid the favour, in full, when he saved Naseeruddin Shah's life. Naseeruddin and Om Puri met for dinner once, when Shah got stabbed by a former friend, Jaspal. And his 'guardian angel' Om Puri literally saved his life by stopping the attack and rushing Shah to the hospital. 
Before I could move, Om with a strangled cry lunged at something behind me. I turned to see Jaspal holding a small knife, its point dripping blood, his hand raised to strike again, and Om and two others grappling to subdue him.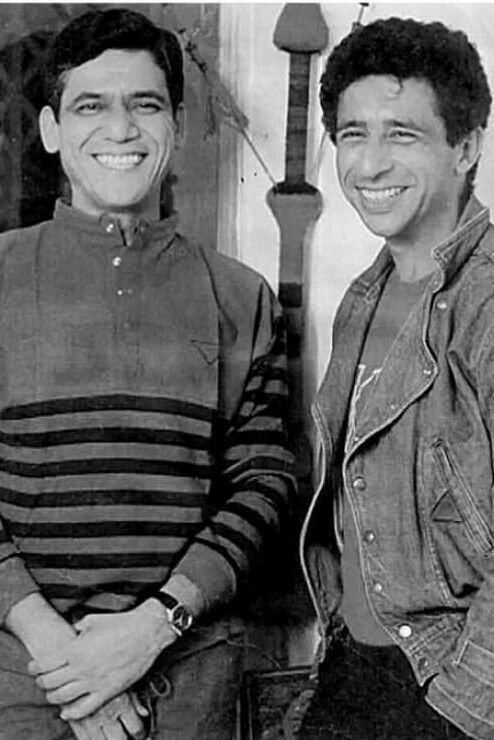 While their characters often faced off each other on-screen, off-screen the two maintained, in Naseeruddin Shah's words, an 'uneven but lengthy' friendship – based on mutual respect, admiration and a sense of 'healthy competition'. 
Om envied me because I spoke better English than him whereas I envied him because he worked with Satyajit Ray and because of his voice. At times, there was a lot of friction in our relationship but there was no denying my love for him.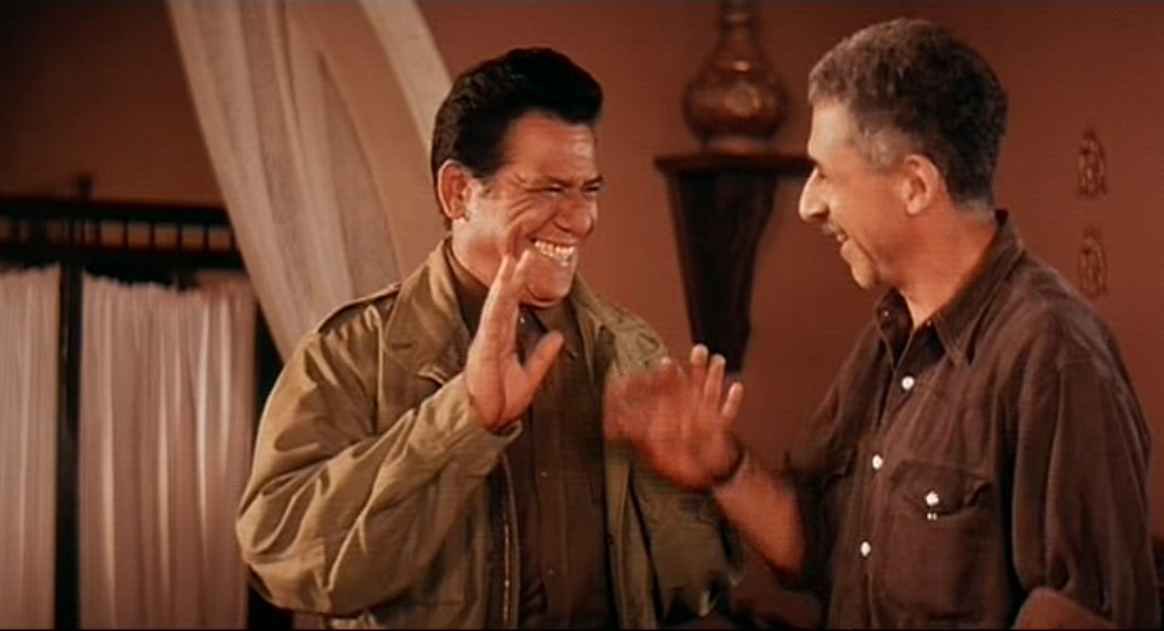 While a feeling of competitiveness may be natural among peers, what set their relationship apart was the warmth they shared. And while it would be foolish to ignore their individual acting prowess, it's not unfair to assume that the warmth and comfort the two shared off-screen is what allowed them to deliver iconic performances on-screen.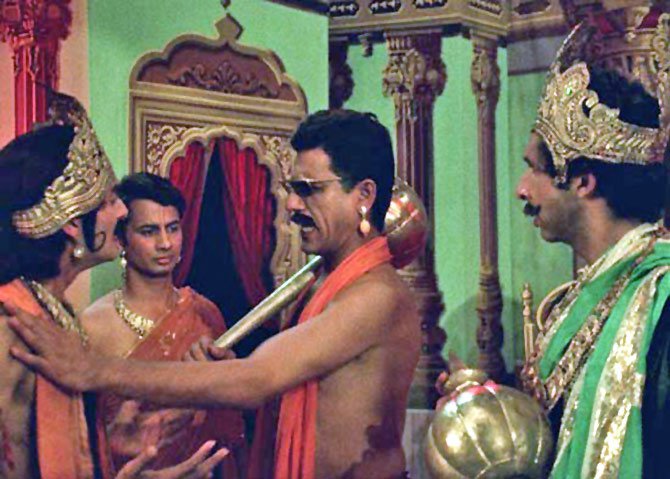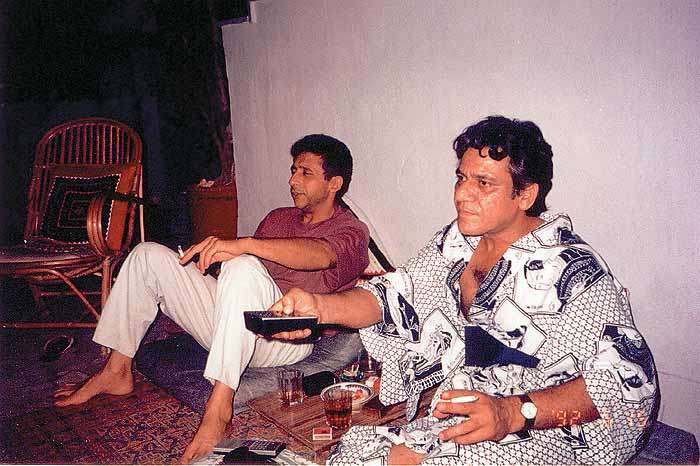 Whether they appeared as friends or foes, whether they shared screen space or not, the two, together, gifted Indian cinema memorable movies like Mirch Masala, Sparsh, Albert Pinto Ko Gussa Kyoon Aata Hai, Hey Ram, China Gate etc.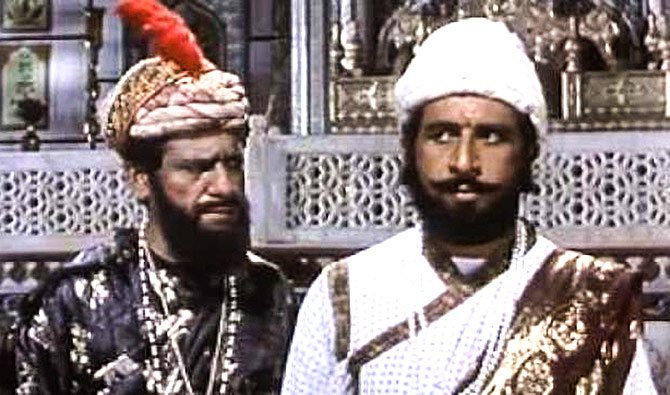 One of the last films the two did together was Vishal Bhardwaj's Maqbool, where they played cops – characters inspired by Macbeth's 'witch sisters'. And their natural camaraderie, even in limited roles, was a visual delight.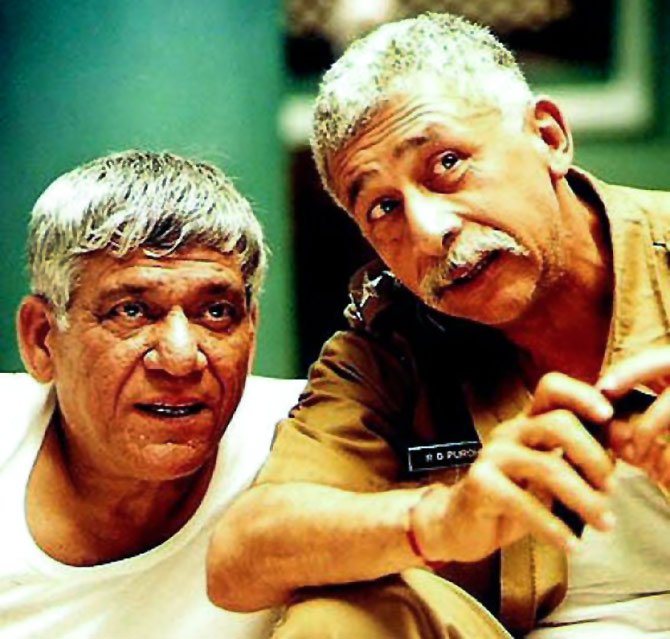 After Om Puri's death in 2017, due to a cardiac arrest, Naseeruddin Shah shared that 'losing his oldest friend' was something that would be very difficult to come to terms with. 
He was the oldest friend I had in the world and I can not quite imagine him gone. The thought that I will never see him again is very difficult to stomach. But I feel angry [with] him because he should have looked after himself better.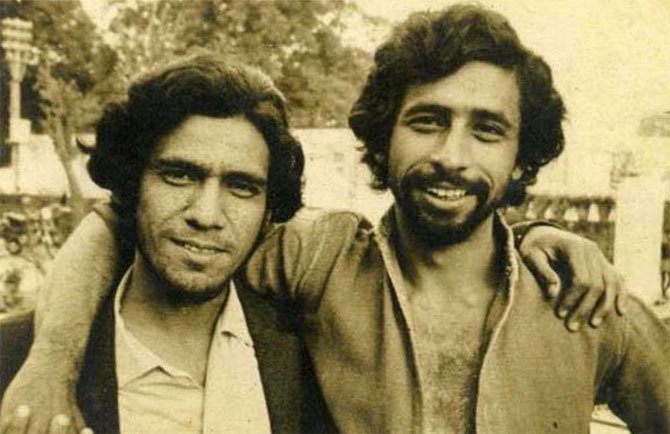 In an industry that often focuses on the 'glitz and glamour', Om Puri and Naseeruddin Shah's friendship was as real as it comes. 
Find stories on movies and more at ScoopWhoop.com.