Most of us know Gabbar Singh as the despicable villain of the greatest Bollywood movie ever made, Sholay. But Gabbar was more than just a ruthless dacoit he was also a management and marketing genius. While he wasn't terrorizing the helpless villagers of Ramgarh, he was giving management lessons in the Chambal School of Management. Just look at all the things we can learn from him about building a successful business
1. Competitive Analysis
When Kaalia and his gang came back empty handed from Ram-Garh, the first thing Gabbar asked them was "Kitney aadmi the?" Like any great manager, he sought to find out about his competition.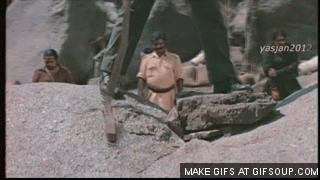 2. Brand Building
Gabbar put it very nicely. When mums in a locality put their kids to sleep saying "Gabbar aa jayega," you're a bonafide marketing whiz!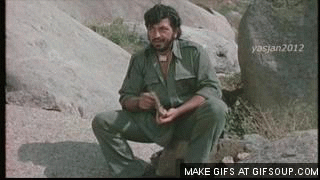 3. Fair HR Practices
Before Gabbar Singh punished his subordinates, he thought that 6 bullets for 3 people would be unfair. "6 goli, aur aadmi teen, bahut nainsaafi hai!" So, to be fair, he removed three bullets from the revolver.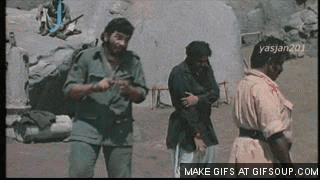 4. Seeking Feedback From Staff
When Gabbar is about to pop Kaalia, he doesn't just take a unilateral decision. Like a good democratic leader, he asks for opinions. "Tera kya hoga Kaaliya?"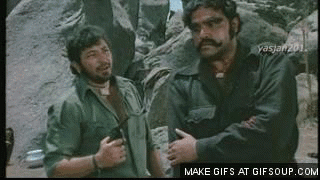 5. Downsizing
No one likes to let go of their employees. But sometimes, you just have to bite the bullet and "fire" a few people. Gabbar Singh did exactly that when he shot all three of his subordinates after laughing like a maniac. "Jo darr gaya, samjho mar gaya!"
6. Clearing All Dues In Time
Thakur put Gabbar in jail. That didn't go down too well with Gabbar. So, he promised "Bahut pachtaugey Thakur, bahut pachtaogey." On escaping prison, Gabbar immediately proceeded to murder Thakur's entire family. Debt cleared.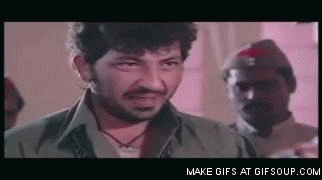 7. Hostile Take-Overs
On discovering that Thakur's hands were really strong, Gabbar immediately wanted to have them for himself. "Ye haath, humko de de Thakur!" Even though Thakur was not willing to part with his most prized assets, Gabbar cut them off and took them anyway.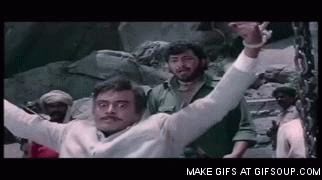 8. Employee Motivation
Gabbar wanted Basanti to dance, but she was feeling quite shy. Through close observation, he found out that Basanti and Veeru were madly in love with each other. "Bahut yaarana lagta hai." So, he motivated her to shake a leg by threatening to kill Veeru in front of her.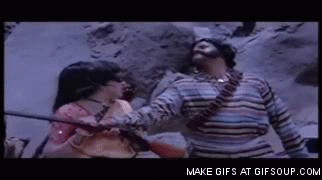 9. Performance Based Incentive Plans
To make sure that Basanti kept dancing, Gabbar linked her performance with her lover Veeru's life. "Jab tak tere pair chalengey, tab tak iski saans chalegi."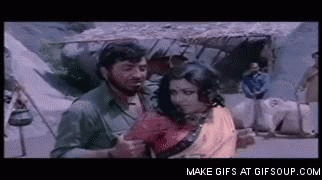 10. Never Underestimate Your Competition
Even Gabbar's mistakes are a lesson to any budding management graduate. After Jai and Veeru killed his whole gang, Gabbar came face to face with Thakur. He looked at the "un-armed" old man, laughed and said, "Tu kya ladega mujhse Thakur!" He shouldn't have, because Thakur then beat him to death with just his feet.