So, Shakun Batra's Gehraiyaan, starring Deepika Padukone, Siddhant Chaturvedi, Ananya Panday and Dhairya Karwa, was released on Amazon Prime Video on Friday and has received a mixed response so far.  
While some are lauding the beautiful cinematography of the movie, others are dissing the movie for its poor storyline. In the middle of all this, the official Instagram handle of Dharma Movies, the production company of the movie, accidentally posted a self-deprecating tweet on its story.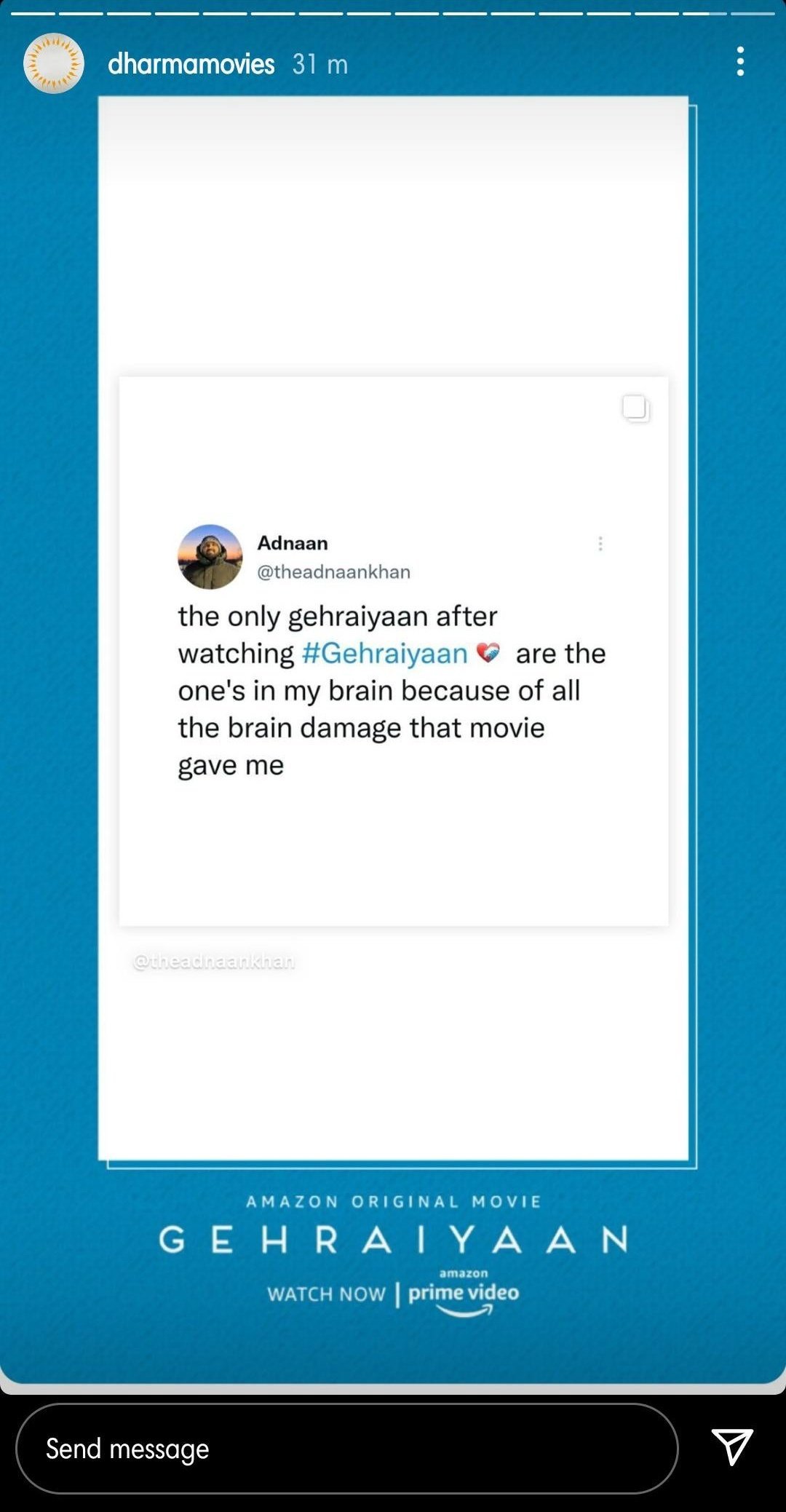 Although later they deleted the story, people had already seen it and no one could get over it. The tweet was a dig at the movie Gehraiyaan, as a netizen had put forward his micro-review of the film, saying that the film gave him 'brain damage'. 
When people saw the story posted on the official Instagram handle of Dharma Productions, they reacted on Twitter. Most of them attributed the blunder to an intern who must have uploaded the story thinking it was their personal profile. Or was it intended, having watched Gehraiyaan?
Netizens couldn't stop admiring the "courage" and "honesty" of the admin who had posted the Twitter review of the film, Gehraiyaan. And that's how you 'self-burn'. 
The user whose tweet on Gehraiyaan was reposted on the handle also shared the screenshot of the hilarious gaffe and said that the intern who posted that would be 'getting fired' now.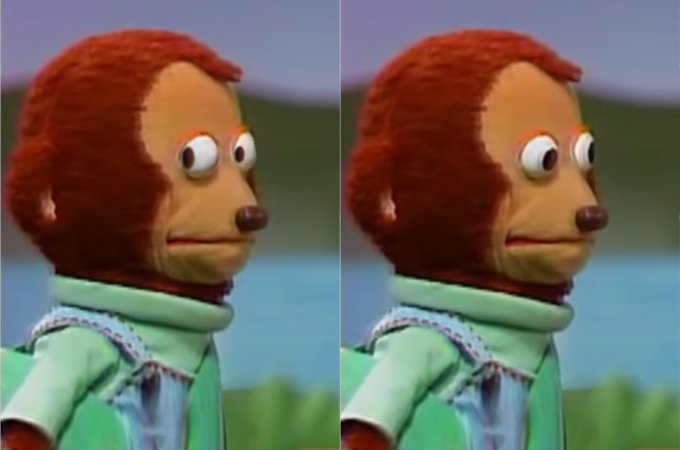 You never know when an intern has their sass mode on.