Bollywood movies back then had the ability to touch our souls and stories that kept us hooked to the screens. One such classic example is Swades by Ashutosh Gowariker, a story that gave Indian cinema glory that we can celebrate even today!
The character of Mohan Bhargava essayed by Shah Rukh Khan and his journey from an NRI to an Indian has a lot to say. His character has layers that pick many interesting angles including caste, patriotism, and love for the nation.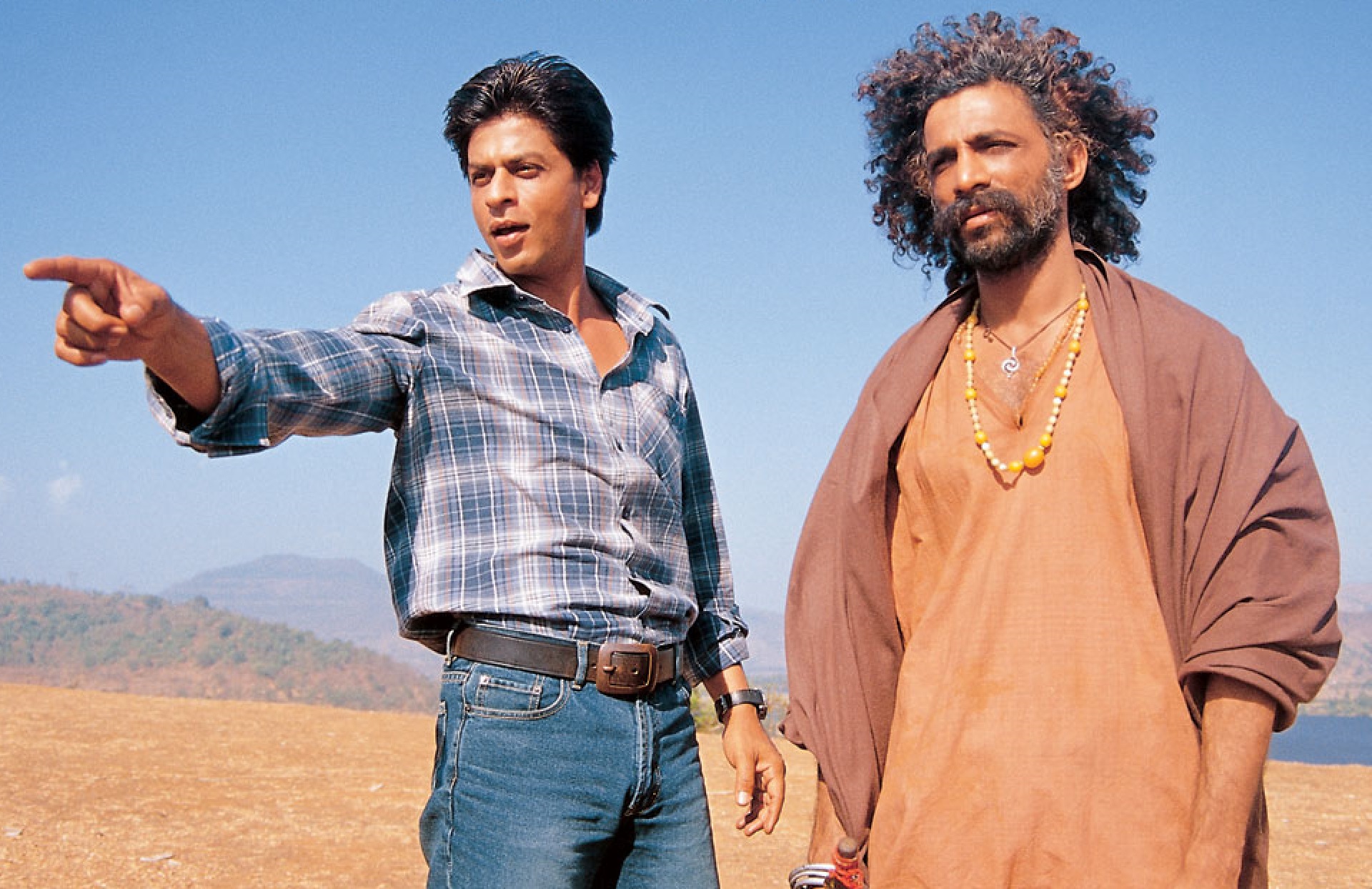 An Instagram user made a lovely observation about a scene from Swades and we are humbled more. This scene is probably the whole essence of the movie and it beautifully sums up Mohan's journey in the village of Charanpur and with its people.
When Mohan comes to visit Kaveri amma she offers him a glass of water filter in a steel glass. Even though he accepts the glass he doesn't take a sip and keeps it aside.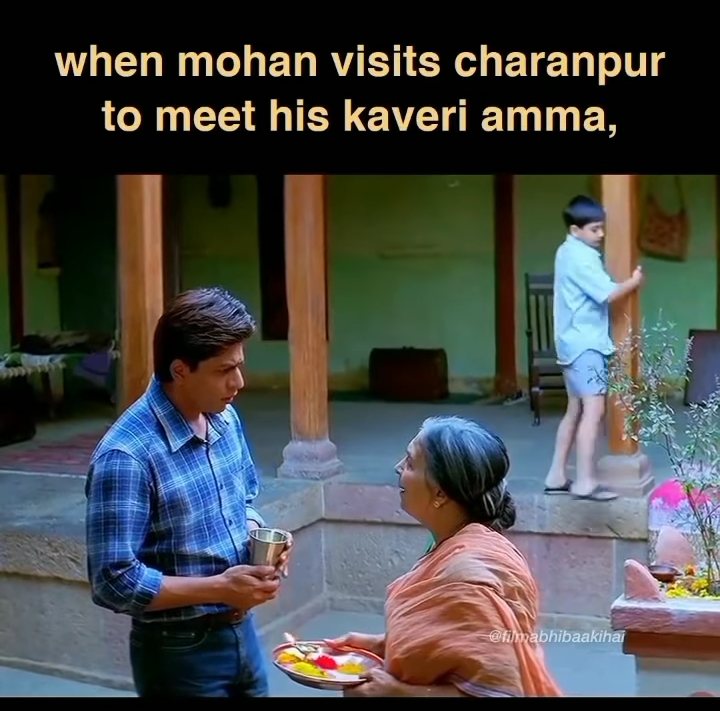 Throughout the movie we see him carry mineral water that he brought with him. This scene speaks volumes about how he feels in his own country.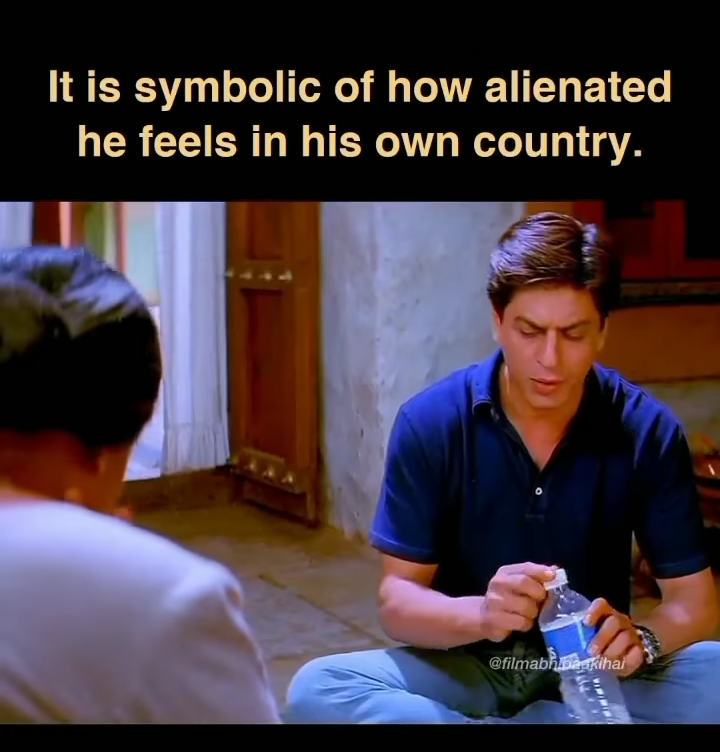 Not just that, in the initial days of his visit to Charanpur, Mohan blames the people of the village for the condition they live in. Until he interacts with farmer Haridas and realises his privilege. Cut to the train shot, which is the biggest self-realisation scene in the movie that left me in tears!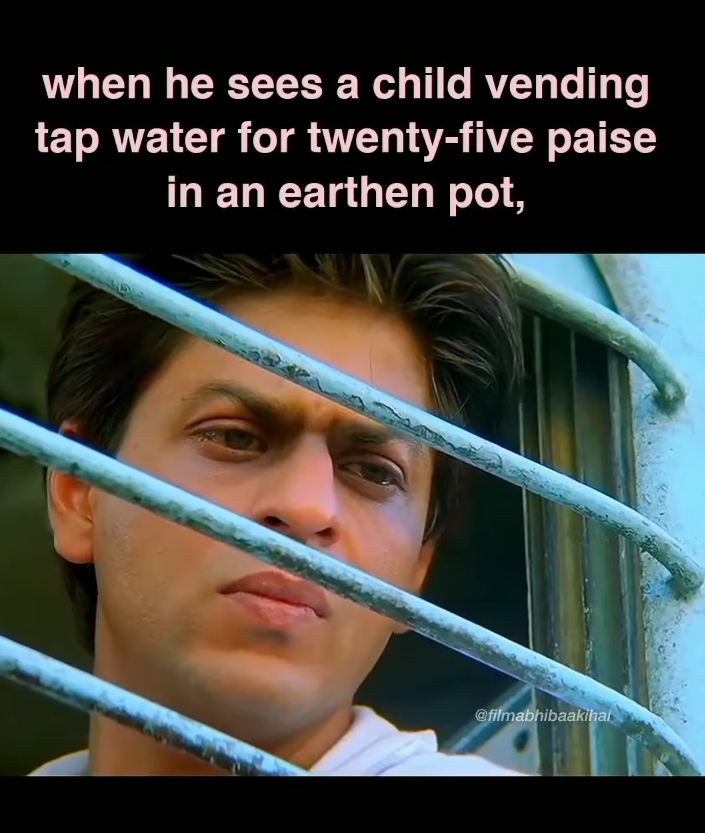 When he finally takes a sip from the earthen pot and drinks the water from his homeland, it changes everything for him. He extends his journey in the village and paves a way for development. That strong patriotic feeling for the nation is what Swades was all about.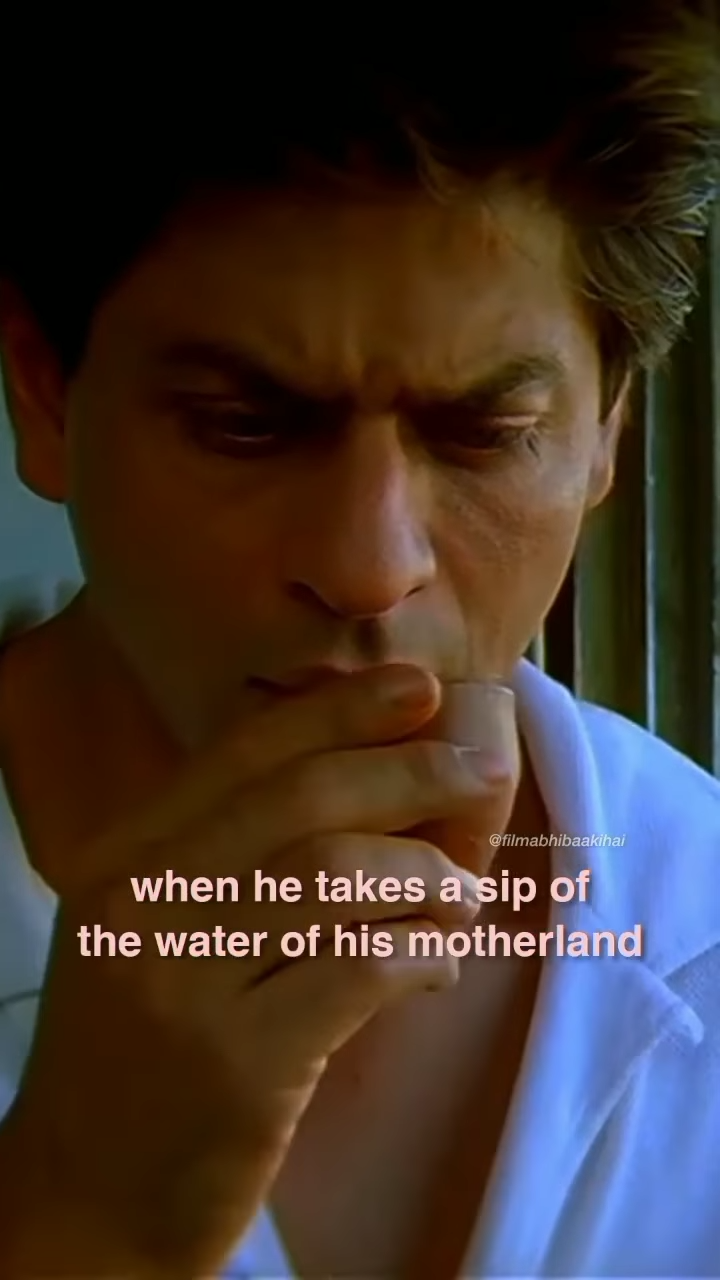 You can watch the full video here:
Main nahin manta ki humara desh dunia ka sabse mahaan desh hai…lekin yeh zarur manta hun ki hum mein kaabliyat hai, taaqat hai, apne desh ko mahaan banaane ki. 
Not to mention, I loved the soundtrack of the movie!
Read more: Swades Reminded Us That There Is No Greater Joy Than Working For Your Own Country.