Turning the curb on the end of the year, Google has compiled a list of trending and ground breaking stories from 2015. If you missed out on some of these or were caught off guard during a slumber, here's a quick recap from our coverage of 2015's most important events.
Paris Attacks
On 13 November 2015, a series of coordinated terrorist attacks occurred in Paris, France leaving hundreds of people either dead or injured.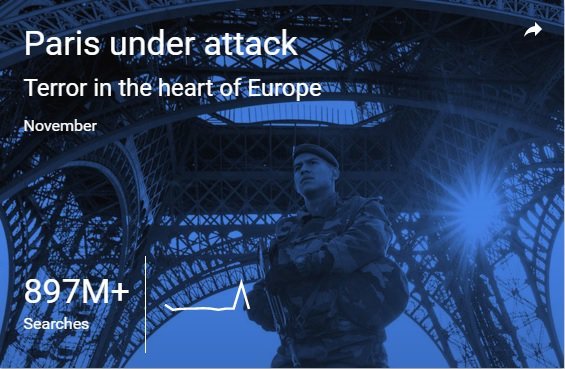 Read More: scoopwhoop.com
Star Wars: The Force Awakens
The seventh installment in the main Star Wars film series, The Force Awakens, announced its release scheduled in December 2015 to a mass of fans raving for its premier.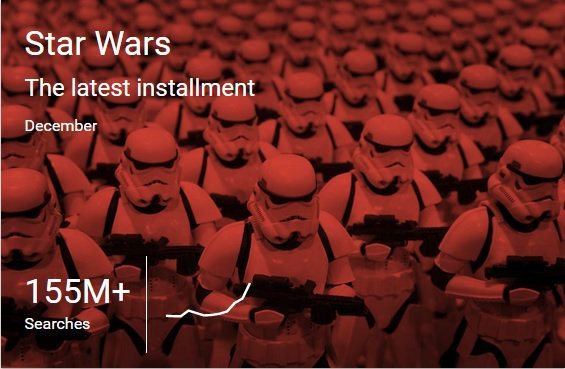 Read More: scoopwhoop.com
Discovery of water on Mars
In September this year, NASA confirmed the discovery of water on Mars, mainly in the form of ice caps and small amounts of vapour. It sparked off speculation on potential consequences of this discovery.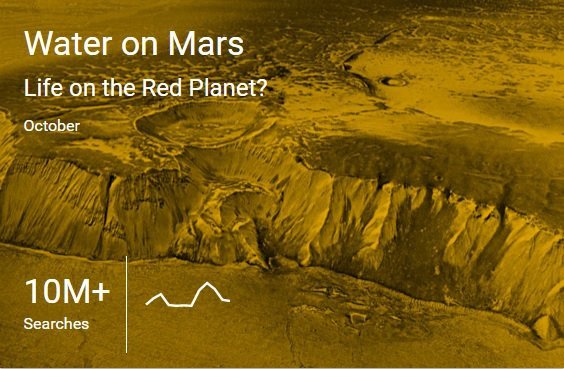 Read More: scoopwhoop.com
Rugby World Cup
With 20 teams fighting it out for the 2015 Rugby World Cup – one of the most searched sporting events on Google, with over 245 million hits.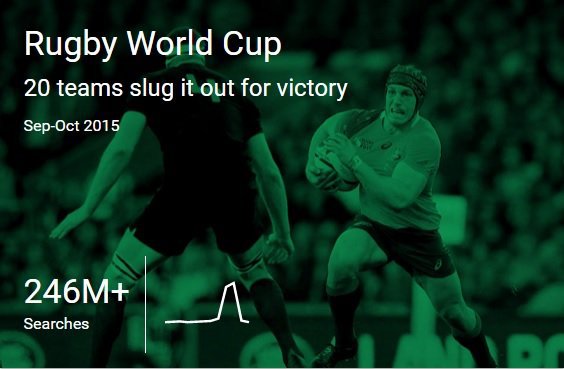 Read More: scoopwhoop.com
Queen Elizabeth's Reign
On September 9, 2015, Queen Elizabeth Windsor became the longest-reigning British monarch and longest-serving Queen in history.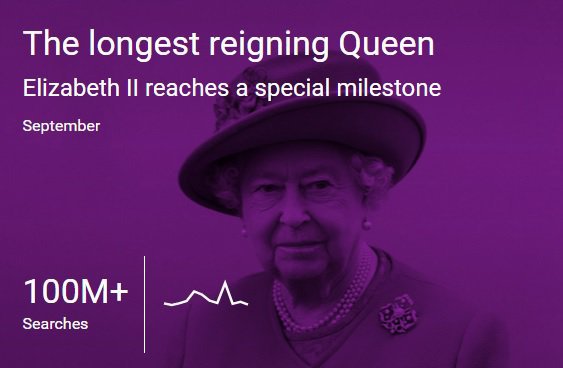 Volkswagen's Emission Testing Scandal
On Spetember 18, U.S. regulators announced that Volkswagen had put rogue software on 482,000 cars with four-cylinder diesel engines in order to tamper with emission test results.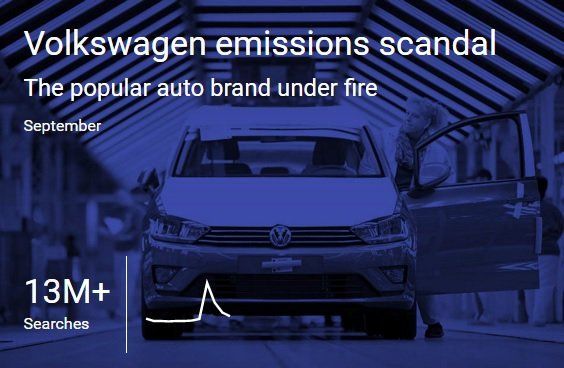 Read More: scoopwhoop.com
Migrant Crisis
An alarming rise in the number of refugees migrating to the European Union from war-torn Syria, ended up in a combined loss of over 1,200 lives in the process.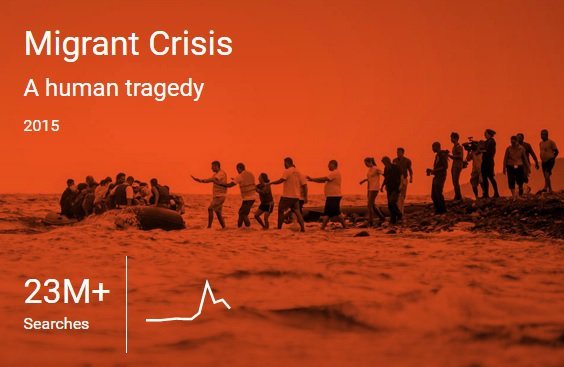 Read More: scoopwhoop.com
Cecil's Murder
Hwange National Park's Southwest African lion Cecil was shot with an arrow by Walter Palmer, an American recreational big-game hunter. Cecil was then tracked, and on July 1, 2015, approximately 40 hours later, killed with a rifle.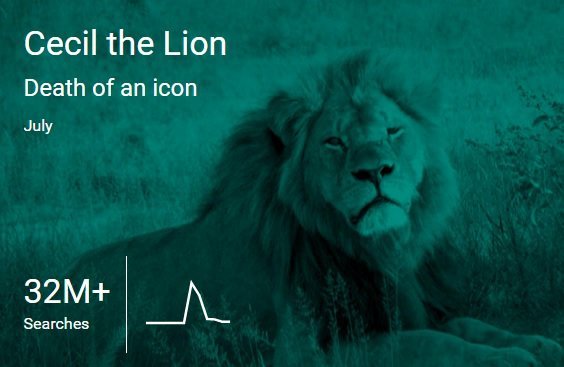 Read More: scoopwhoop.com
Women's World Cup, 2015
As some of the best ladies from the soccer world fought it out on the field for the 2015 Women's World Cup, the tournament received over 113 million searches on Google.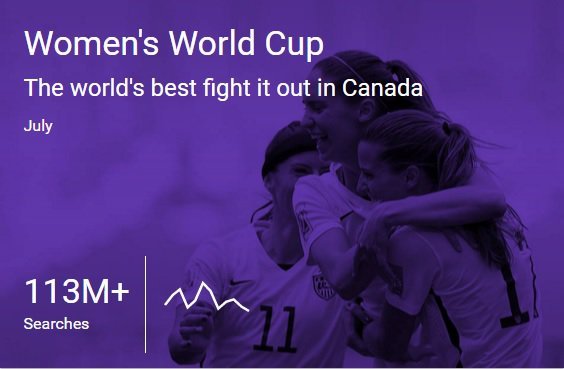 Read More: scoopwhoop.com
Iran's Nuclear Deal
The US, UK, Russia, France, China, Germany and Iran held negotiations in Switzerland for a framework deal about Iran's nuclear program, which has now been agreed to be revised.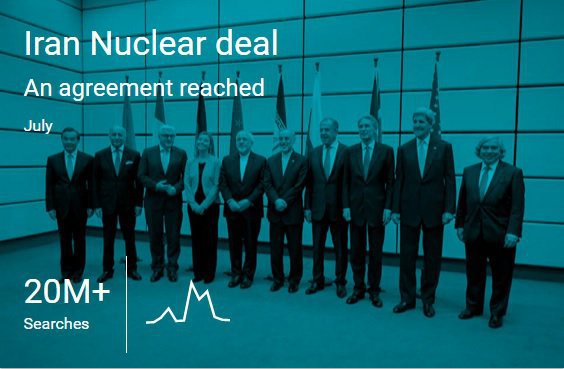 Greece's Economic Crisis
The Greek GDP suffered its worst decline in 2011 when it clocked growth of −6.9%, becoming the first developed nation to fail to make an IMF loan repayment.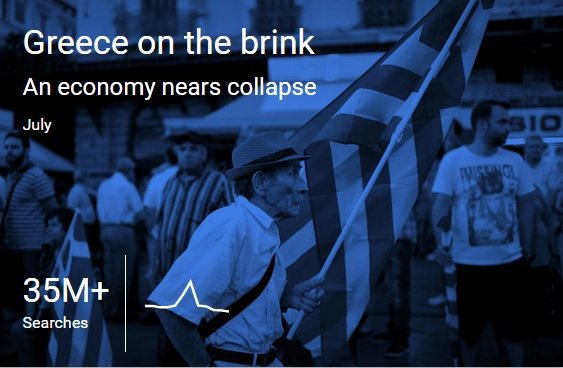 Read More: scoopwhoop.com
China Market Crisis
Subsequent to the Greek economic crisis China's stock markets crashed, creating widespread panic and impeding investments toward the market.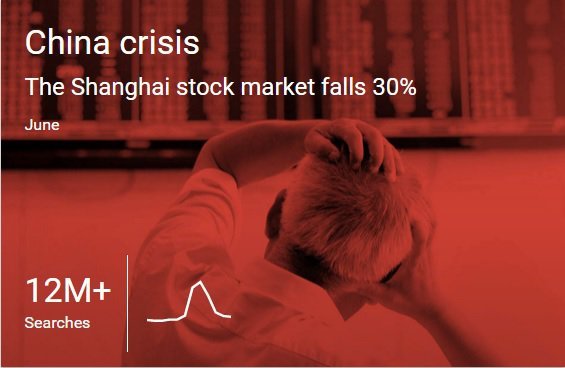 Read More: scoopwhoop.com
FIFA Scandal
In May this year FIFA officials were indicted over corruption allegations, throwing the sport and its organisers into disarray.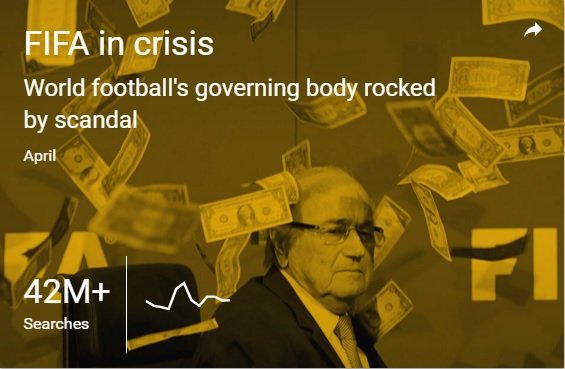 Read More: scoopwhoop.com
Nepal Earthquake
On April 25, 2015 Nepal was struck by an 8.1 magnitude earthquake triggering a massive landslide on Mount Everest and killing approximately 9,000 people.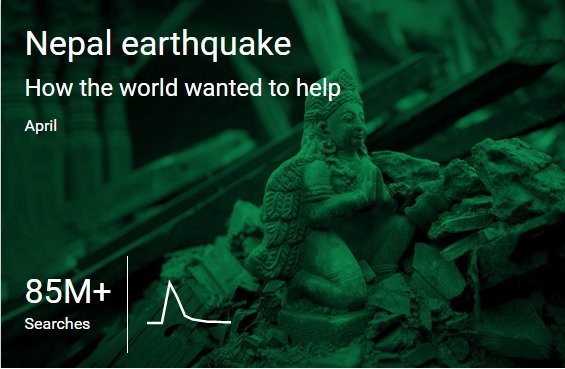 Read More: scoopwhoop.com
Cricket World Cup
Jointly hosted by Australia and New Zealand, the sport became one of the most searched on the internet.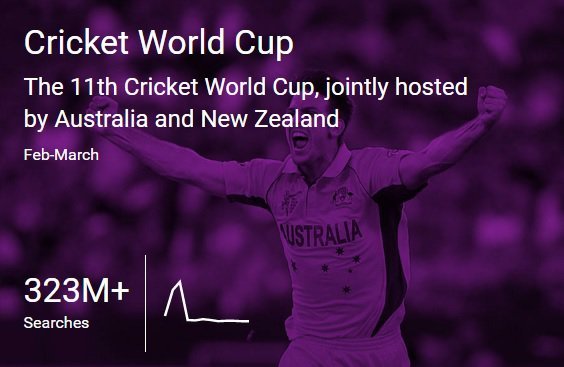 Passing Away Of Legends
From Leonard Nimoy, Oliver Sacks to Bess Myerson, Google paid its tributes to some of the brightest stars who passed away in 2015.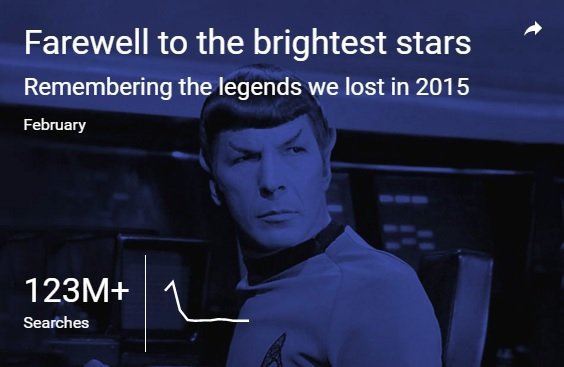 Read More: google.com
Oscars
The 2015 Oscar Awards went on to be one of the most searched events in the year with Eddie Redmayne's winning of the Best Actor Award the top viewed moment on YouTube.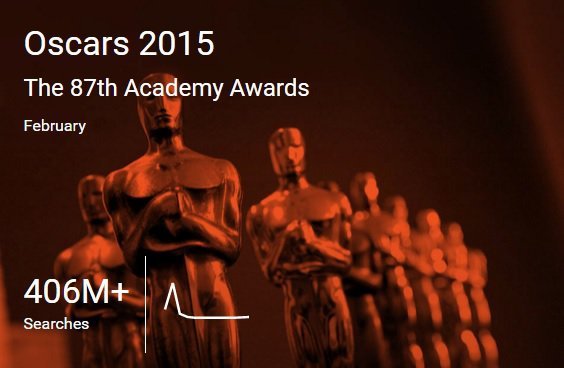 Read More: scoopwhoop.com
The Curious Case Of The Dress
With the curious case of the black and blue/ gold and white dress became the most talked of subject this year, breaking the internet harder than Kim Kardashian's derriere.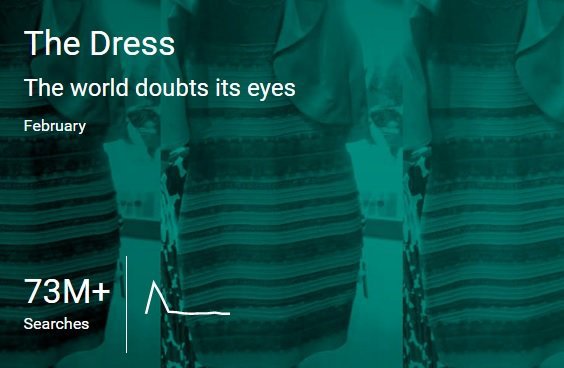 Read More: scoopwhoop.com
All images are sourced from Google.