When the female protagonist turned into a fly, you'd imagine that you must have seen everything there is to see on Indian television. But Indian television like a typical Salman bhai ka picture,  is a gift that keeps on giving. Please hold on tightly to your phones/laptops, because the swagger of this show is going to light it on fire. 
A god darn gorilla will fall in love with the lead of Thapki… Pyaar Ki,  a leading Indian daily soap.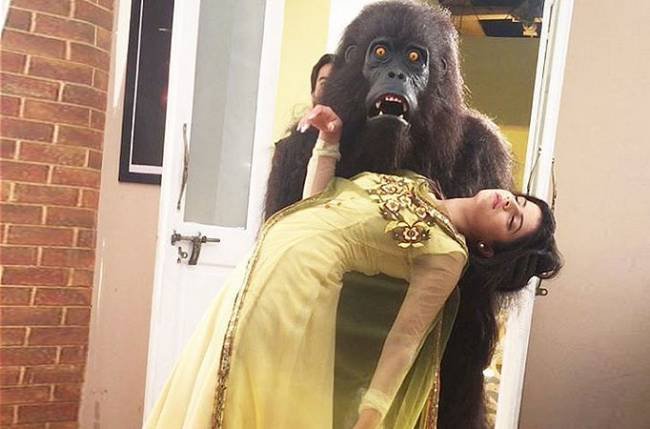 In a sequence that reminded us of our calculus exams, a gorilla now wants to go where no man has gone before (because all female leads on Indian television are virgins, duh!). 
Apparently the show is planning a love triangle between a male, a female and male fucking gorilla. Colors is only a poor man's Animal Planet right now but with a little more dedication, they might soon overtake the channel dedicated to wildlife.
According to a report in Telechakkar, a 'source' said: "Thapki will bring a gorilla home, which will create a mess in the house and Balvinder (Jairup Jeevan) and Vasu will try to aid one another. But, the real twist will be that the gorilla will fall in love with Thapki and will start getting concerned about her."
Kya Bihaan apne pyaar ko Gorilla ka hone se bacha payega yaa dega apne pyaar ki qurbani? Jan-ne k liye dekhye Thapki…Gorilla ki!