SPOILER ALERT. Set in metropolitan Delhi against the backdrop of contrasting lives of urban elites and people hailing from poor backgrounds, Class, Netflix's Indian adaptation of the Spanish show, Elite, gives a bold social commentary. 
Even with its cliché elements and over-the-top representation of Indian schools, the show successfully highlights the dystopia entrenched within our world. Here are some of the most heart-rending moments from the series.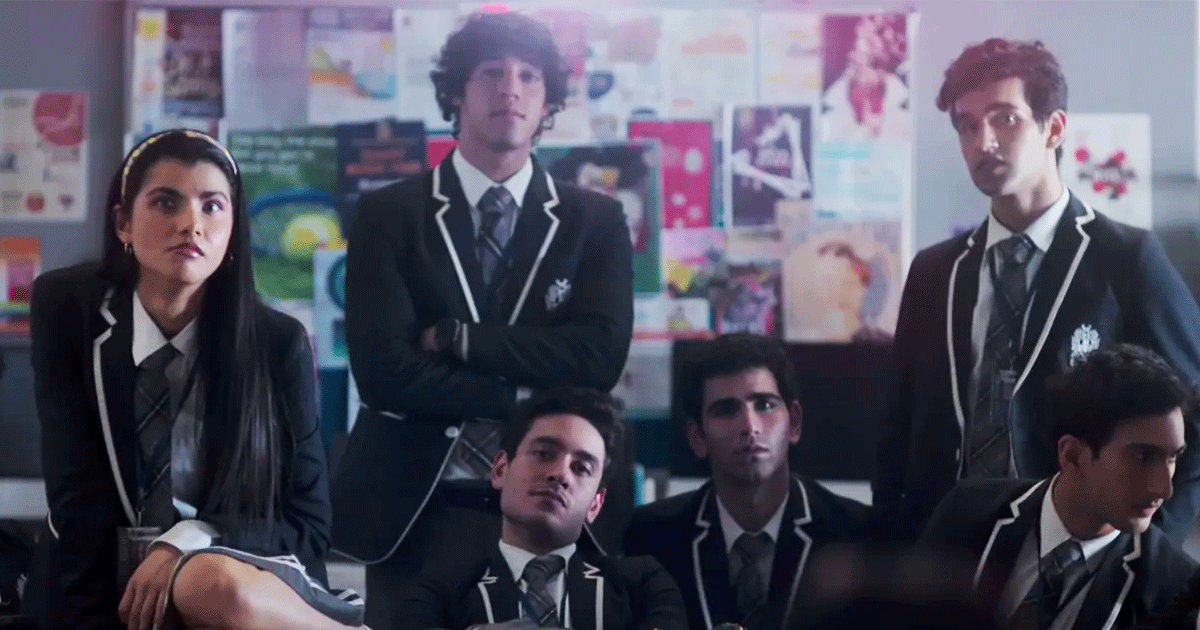 1. Dheeraj's instinctive apology to Suhani for sitting on the ground when she was teasing him.
On the very first day at Hampton Internation School, newcomers Dheeraj, Saba, and Balli had a hard time putting up with deriding remarks about their backgrounds by their new classmates. Dheeraj was a Dalit. He had grown up seeing and facing the brunt of casteism. When Suhani teases him for sitting on the ground, he instinctively apologises and begins packing his things. While Suhani was only kidding, Dheeraj's default reaction had more to convey than just a small misunderstanding.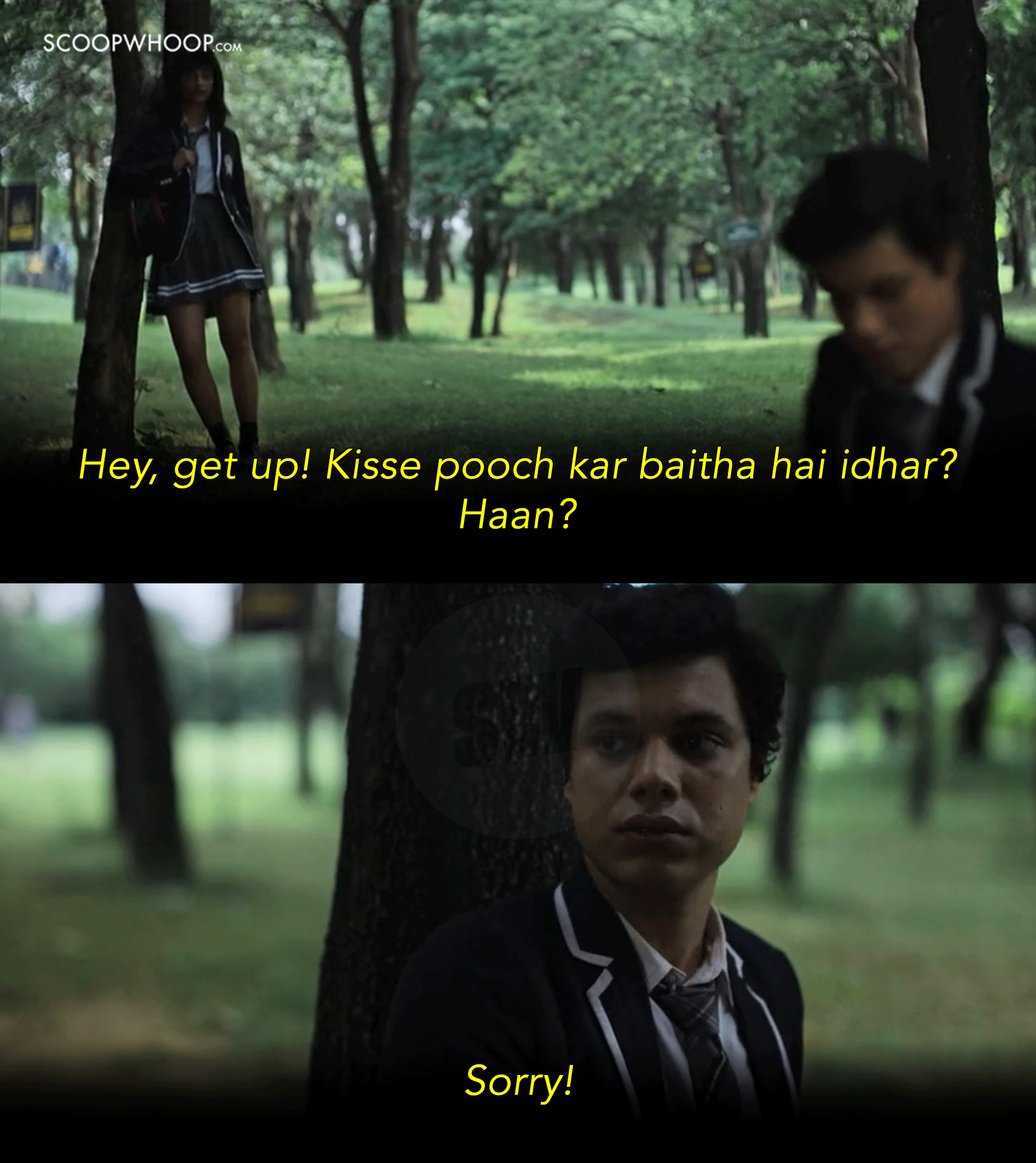 2. Dheeraj's dad's short monologue on the politics of naming children in the caste system.
He shared how his people are given names based on appearances; Pappu, Kalu, and Bhura. When he and his wife named their children Dheeraj and Neeraj, the upper-caste members of their village were scandalised, and they had to evade.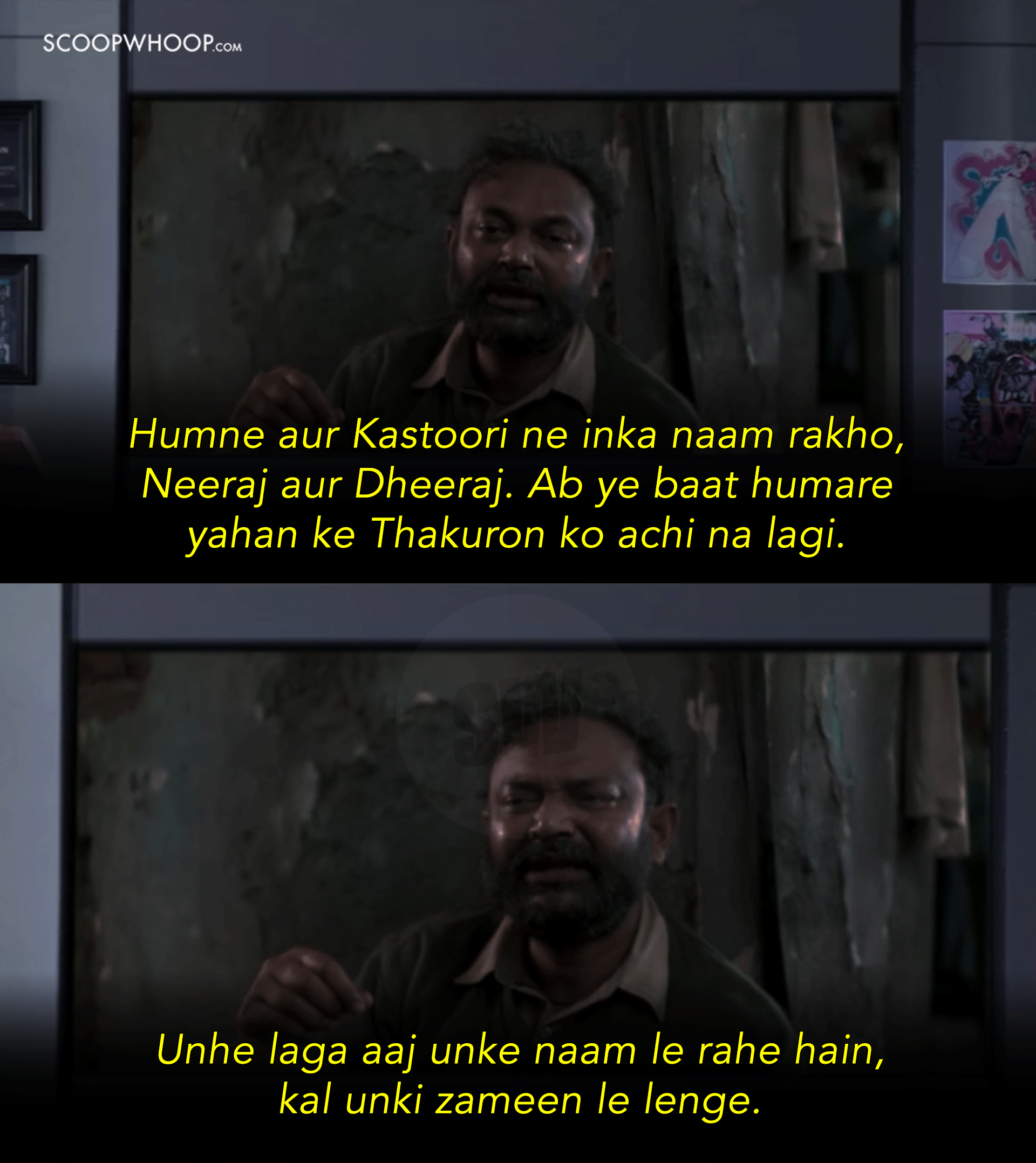 3. For Yashika, Saba's not intelligent but gets 'unfair' benefits because of her religion.
Right from Saba's first day at Hampton, Yashika strikes an unhealthy competitive rivalry with her. Saba is a hardworking and sharp student. But Yashika calls her in-class achievements a 'privilege' for hailing from a minority community.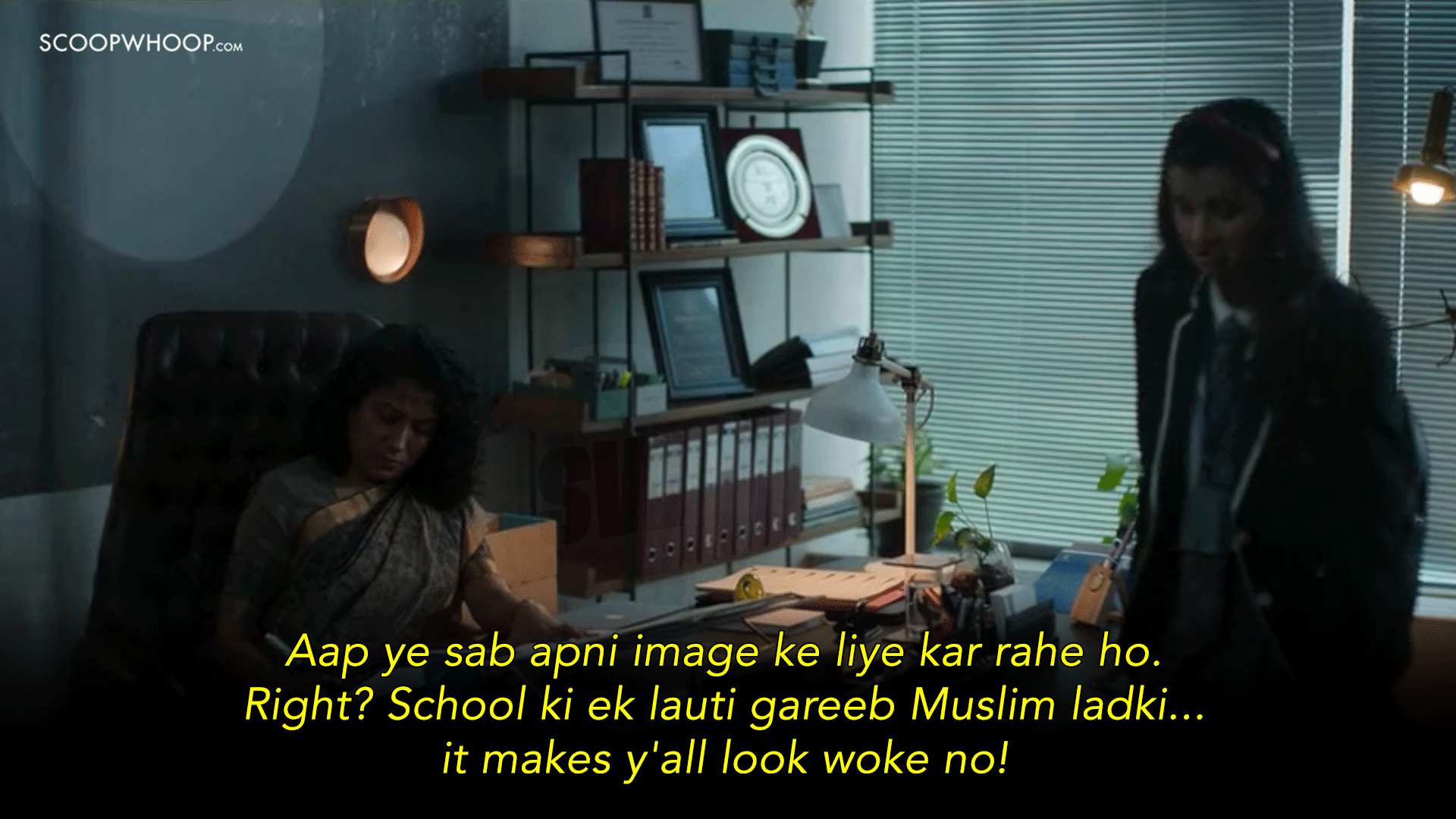 Blinded by rivalry and away from reality, Yashika expresses her tone-deaf resentment against the reservation system. Something that most privileged students still don't get.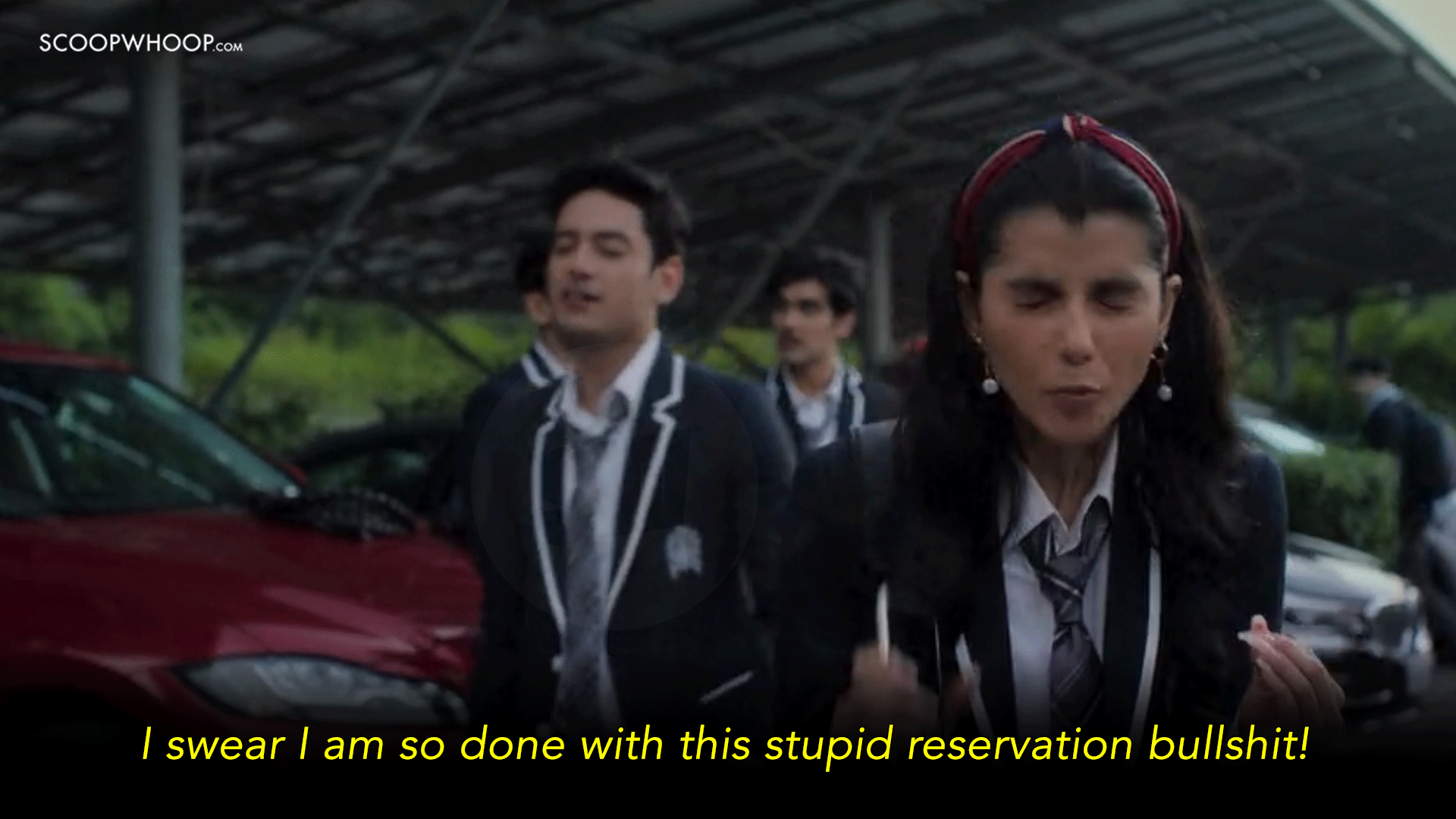 4. When Faruq pushes away Dhruv for his own sake.
While raiding Balli's party, the police spot Dhruv and Faruq making out. They later brutally thrash Faruq cos 'mahaul kharaab kar diya.'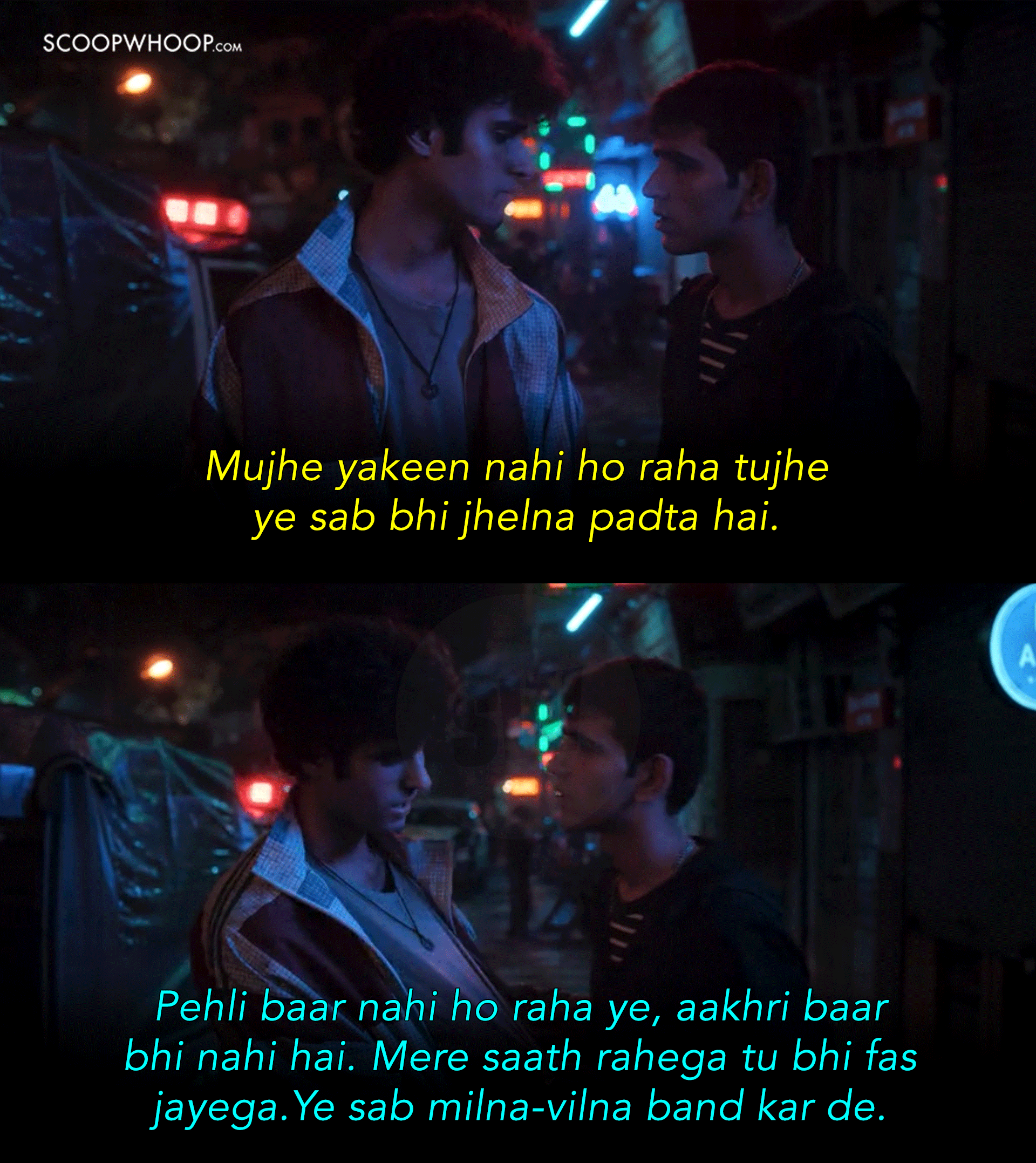 5. When Faruq shared how his Uncle was publicly thrashed because society couldn't accept him for who he was.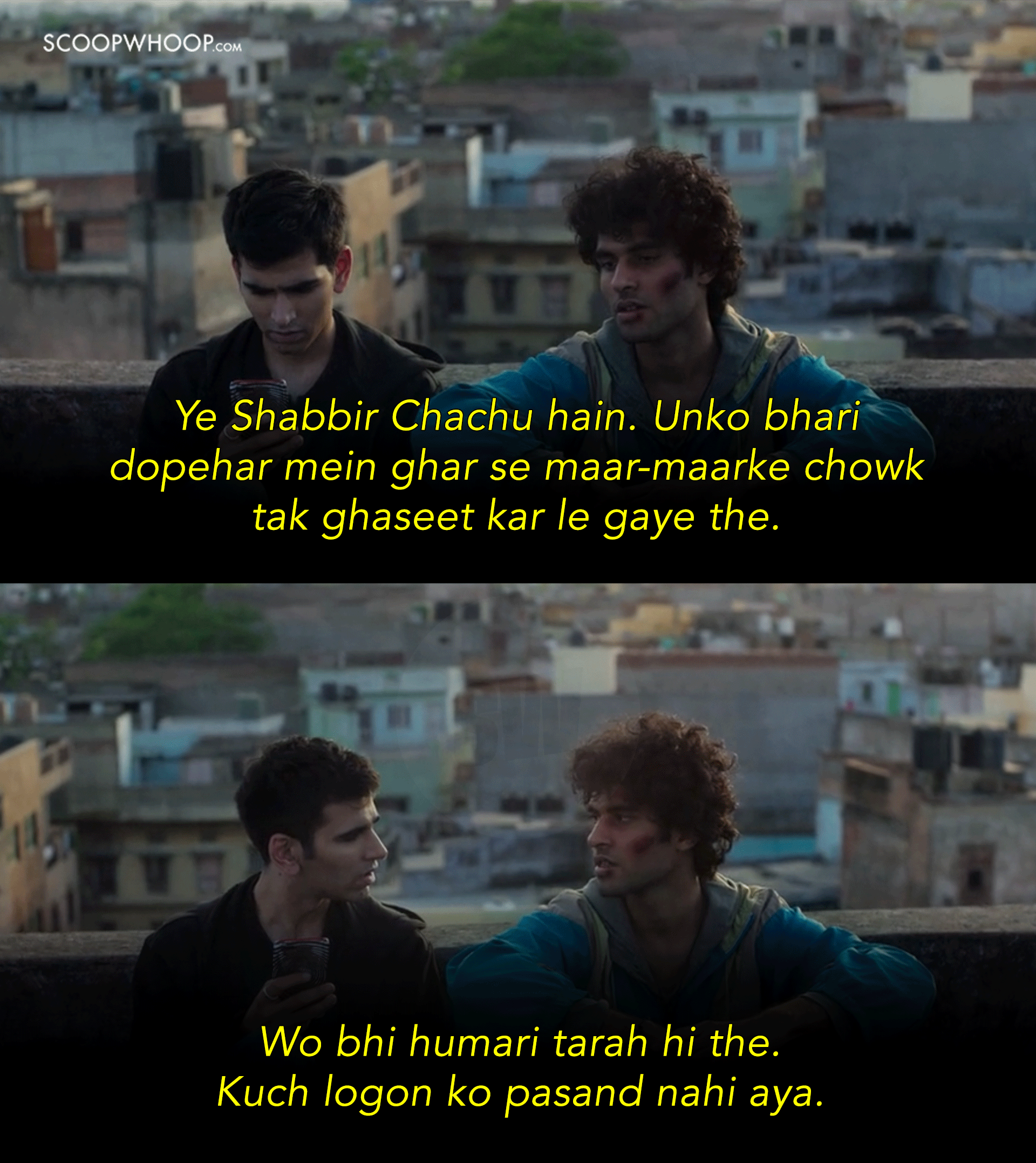 6. When Suhani shared her backstory with Dheeraj.
Suhani's 'elite' parents lived a superficial life. They wanted to project the idea of a happy family to the world. So, they kept belittling their daughter's mental health struggles that originated because of them in the first place.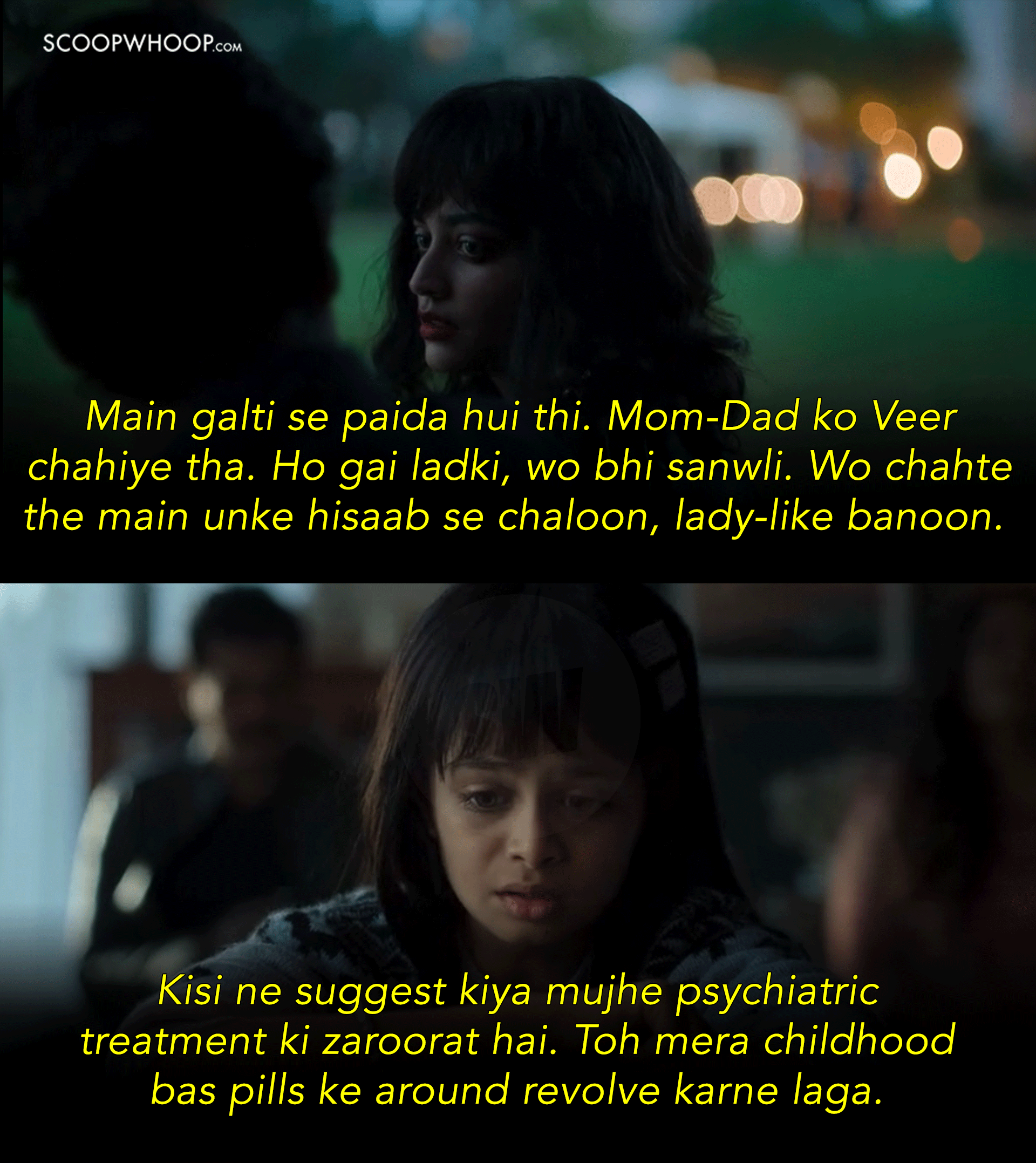 7. Saba representing Palestine at the MUN had poetic parallels to her own background.
Saba was a Muslim who came from Kashmir. Her father wanted his children to keep their true identities hidden from society. Her representation at the MUN was powerful. More so because it had strong parallels to herself and her background.
8. When Saba confronted her brother, she labelled her sexual orientation as a 'shauq.'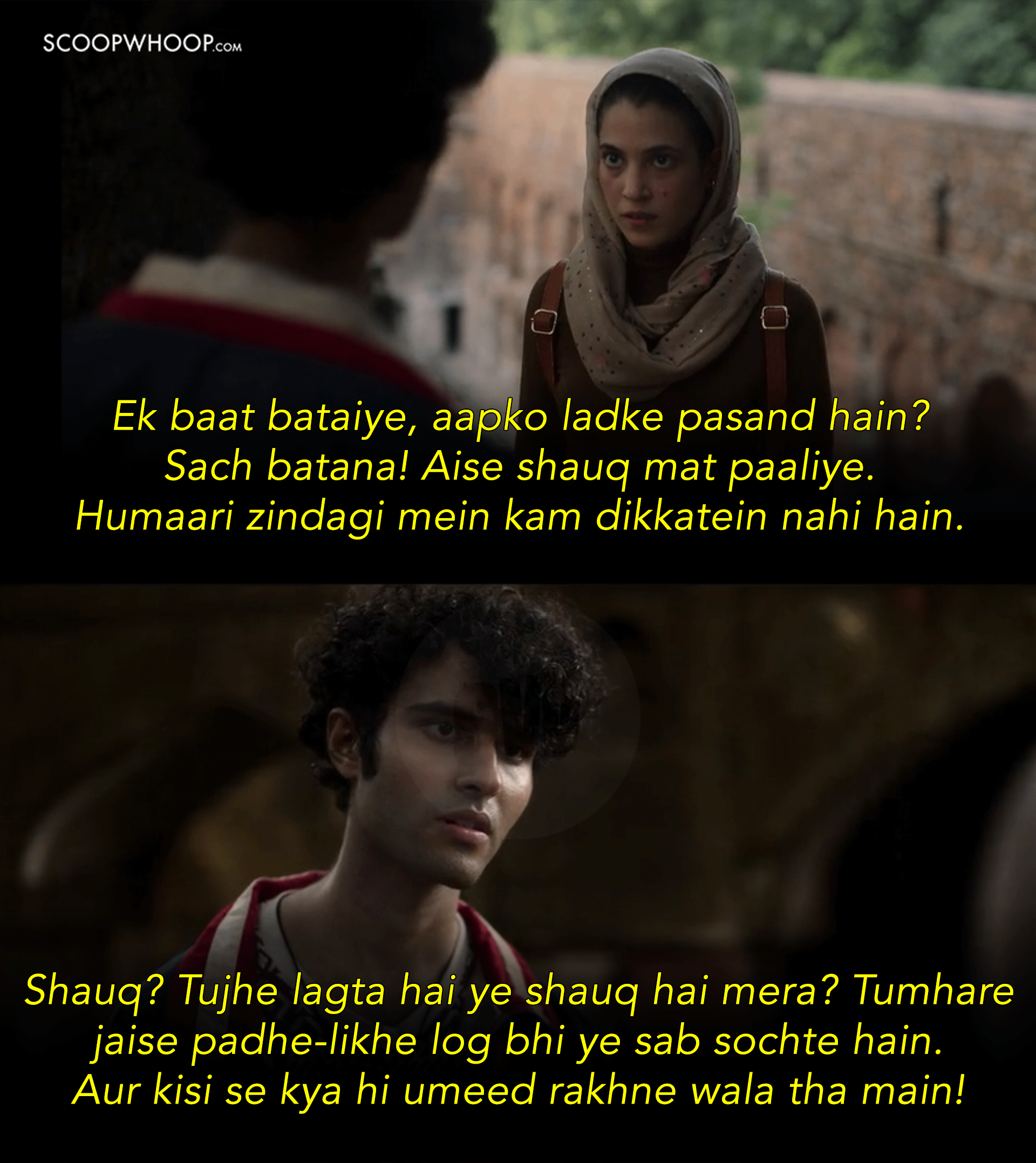 9. The way Yashika clicked selfies to escape the mess she was in.
The show exposes how young adults often become baits of the toxic side of social media. Yashika was obsessed with the superficially perfect world of likes and followers. So when things in the real life got messy, her reflex was to turn to her camera and escape the moment.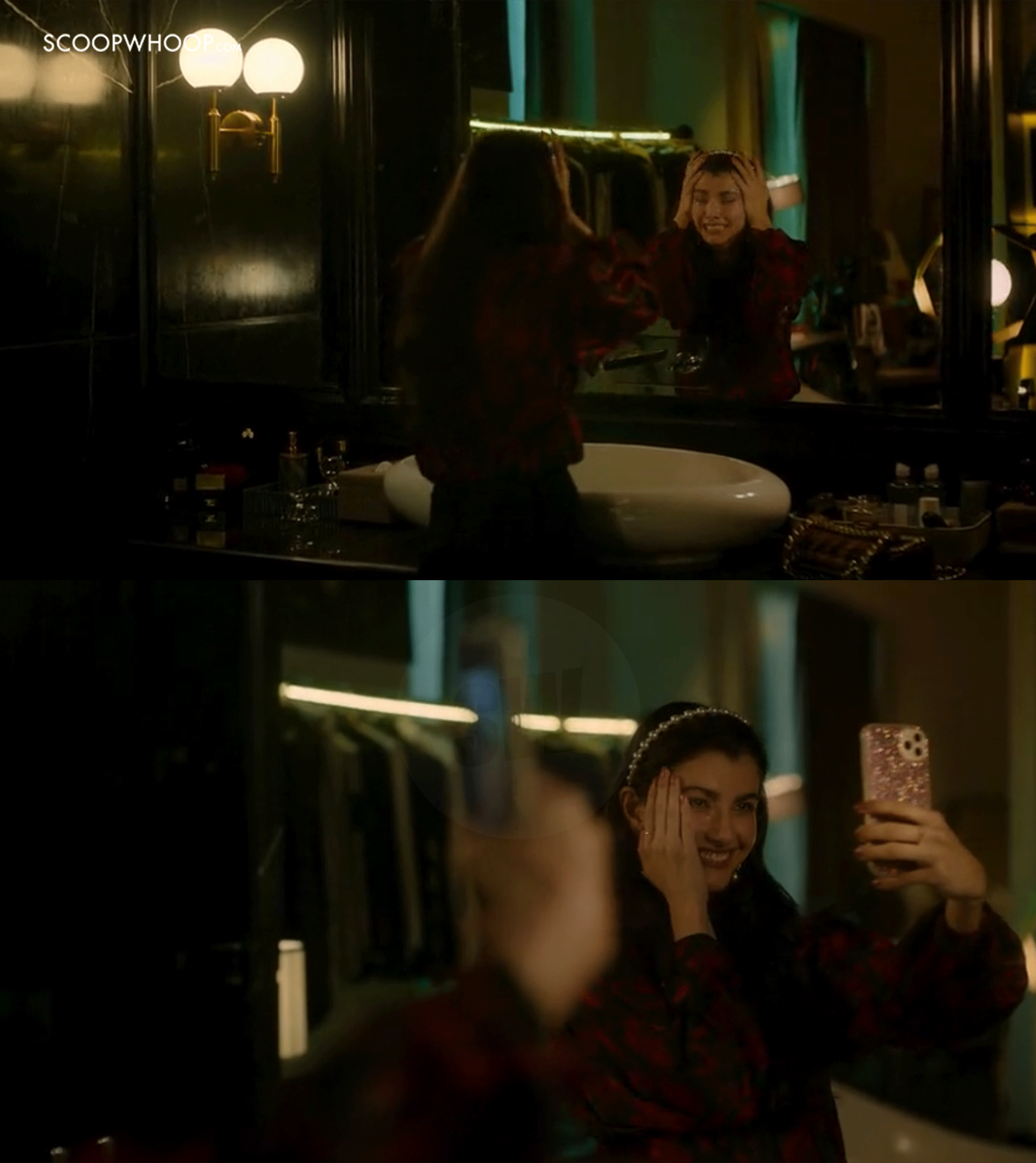 10. Dhruv's parents' dismissive reaction when his son came out.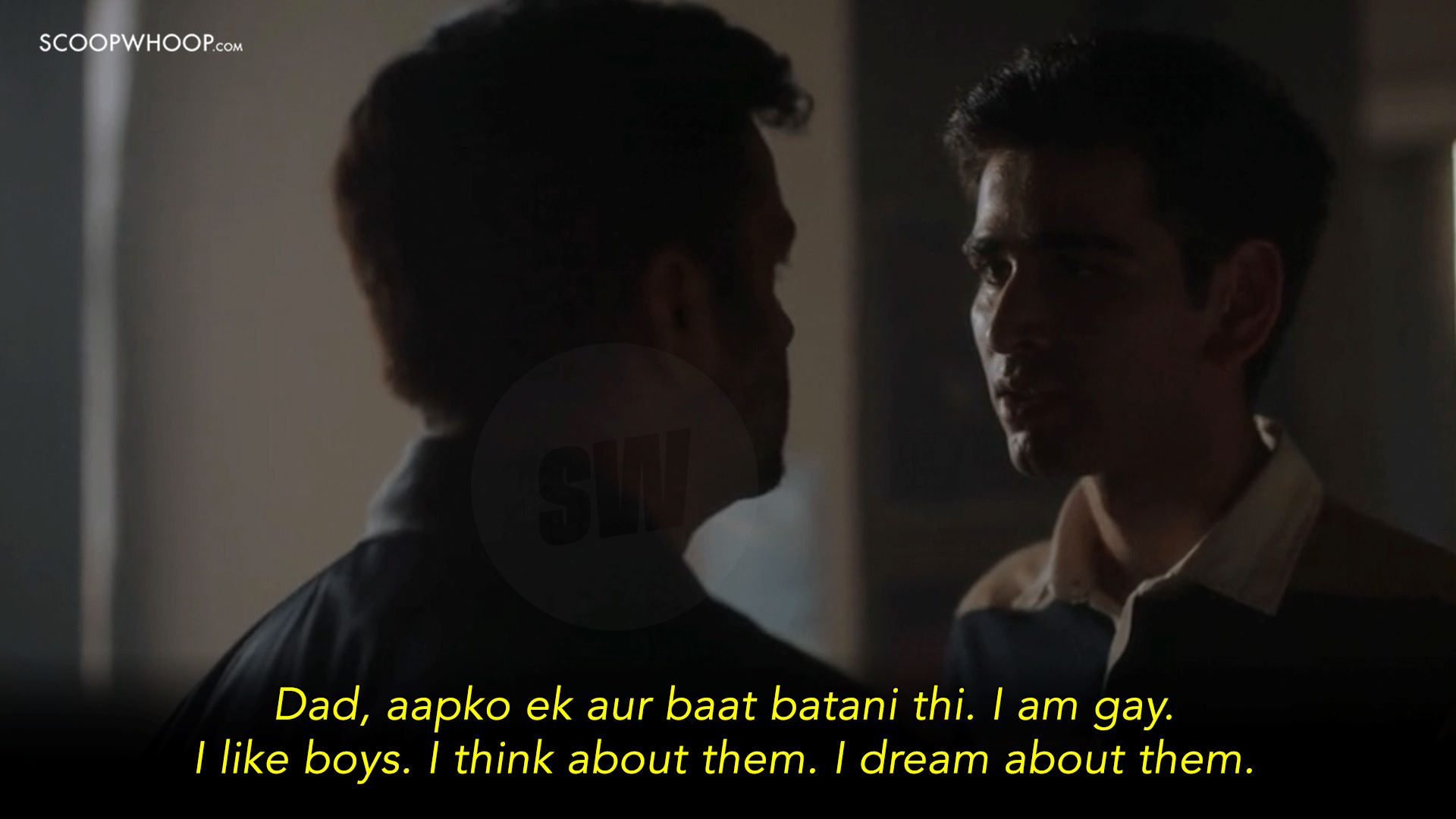 City, money, and education can do little to move a prejudiced mind. Dhruv's parents dismissed their son's true identity. For them, it was 'immoral' for their son to be gay. They thought a psychiatrist would help him get rid of his 'experimental' phase.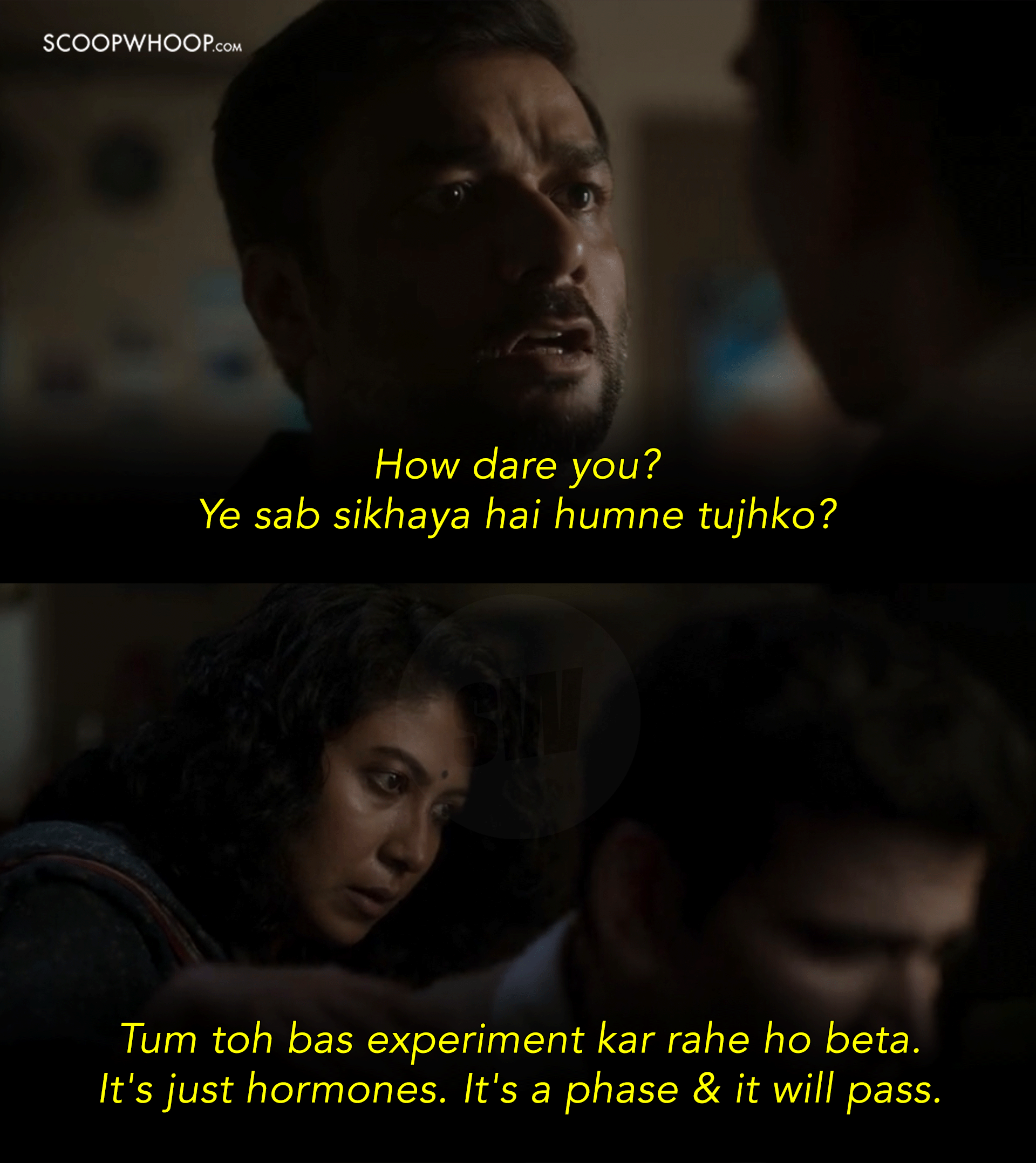 11. The way Sharan got bullied in the chatroom for being a bisexual.
12. Dhruv & Faruq's heartbreaking break-up.
Their equation was the only sane & adorable bond in the series. But a society of facades and filtered relationships had no place for a true bond like theirs.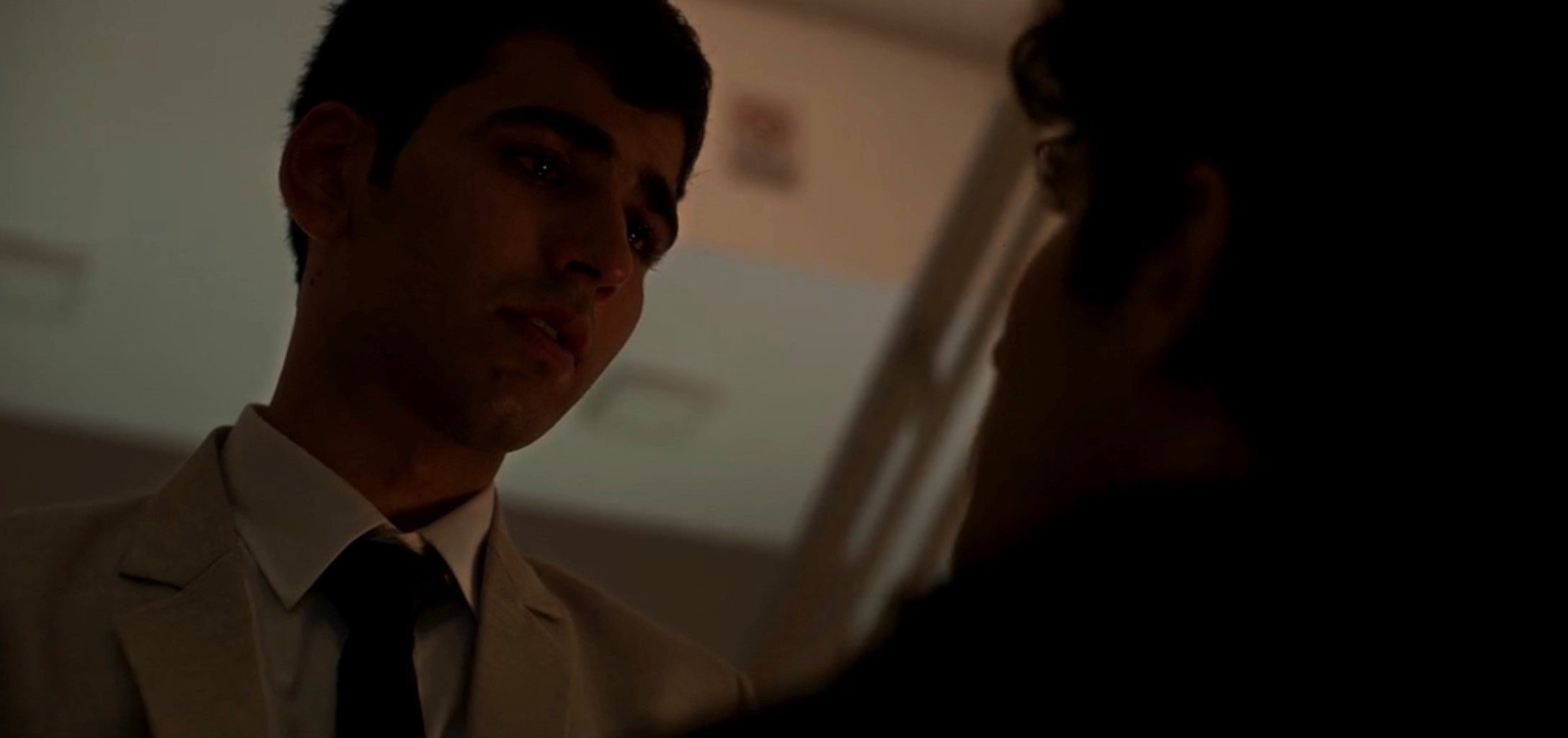 13. When Neeraj got arrested for a crime he never committed.
Even though it was his own brother's statement that landed Neeraj in jail, we all had already sensed the outcome of the biased investigation.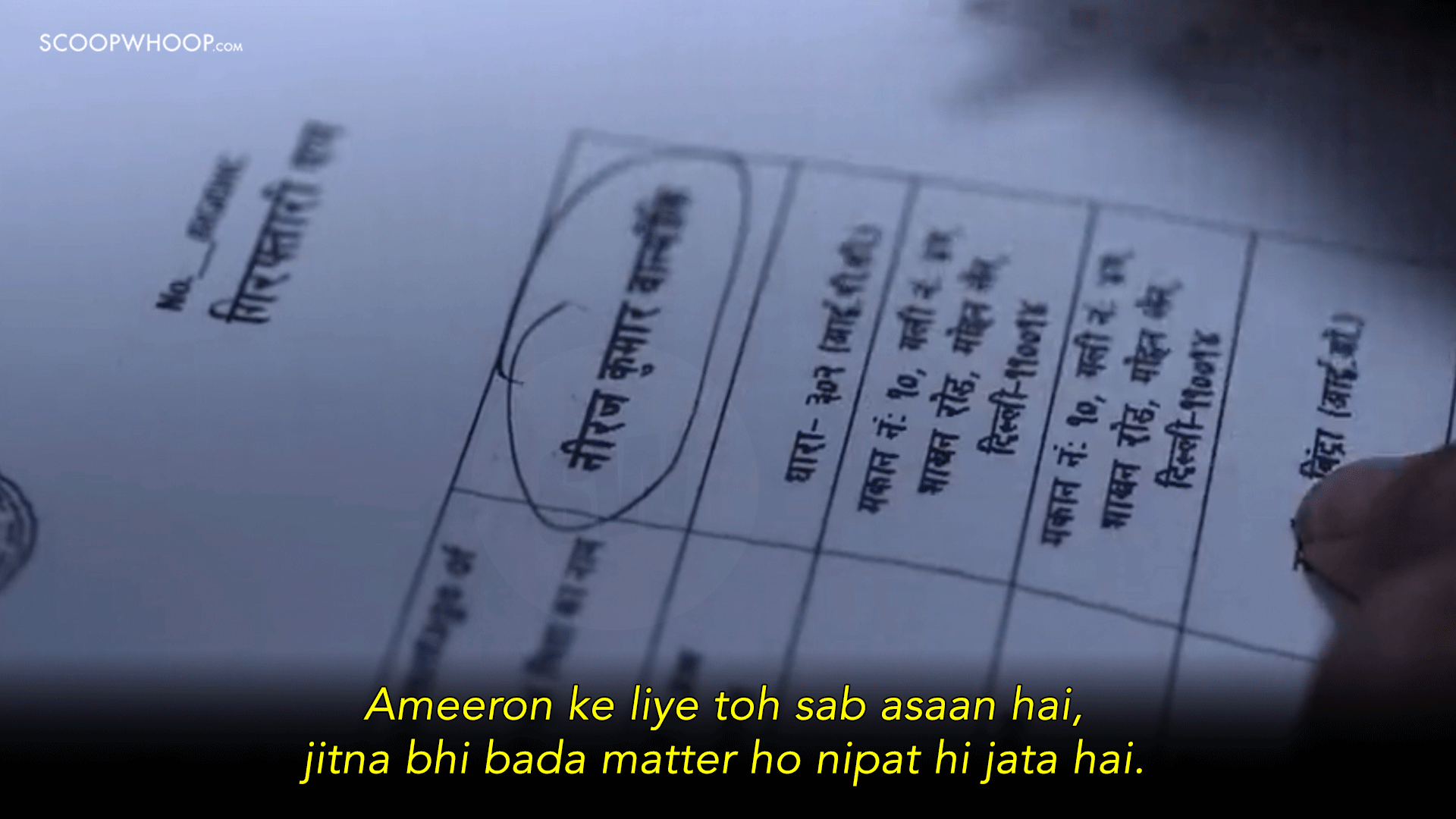 From highlighting the discrimination towards minority communities to showcasing the entrenched homophobia, Class does a great job of sensitising the audience about the sad reality of our world.
Read more: Inclusive & Bold, Netflix's 'Class' Unmasks The Deeply Contrasting Realities Of Haves & Have-Nots