In association with
Amazon minitv
Ah gossip. The one thing that keeps me from an early grave. If it weren't for the juicy goss that gives me a little tingle down the back of my spine, I would have lost the will to live by now. And no goss is juicier than when it involves celebrities.
Coming to celebrities, a couple of days back Aisha Ahmed and Yashaswini Dayama had a little tiff while promoting season 3 of their show 'Adulting.' Things began going downhill when Yashaswini commented on an IG post, who sounded pretty mad about how Aisha Ahmed got a "single" poster. The minute I read that, my mind went "tea" and obviously couldn't wait for the drama to unfold. It's one thing to have celebrities fight, but a whole other mood when two BFF celebrities fight. It's almost relatable, no? Let me know if you can spot the comment! 
So obviously this led to the two of them "cancelling" their friendship in the most millennial way possible. *Chuckles* Check out the posts below if you don't believe me. 
Several influencers and fans even commented about how upset and confused they were about the two BFFs fighting.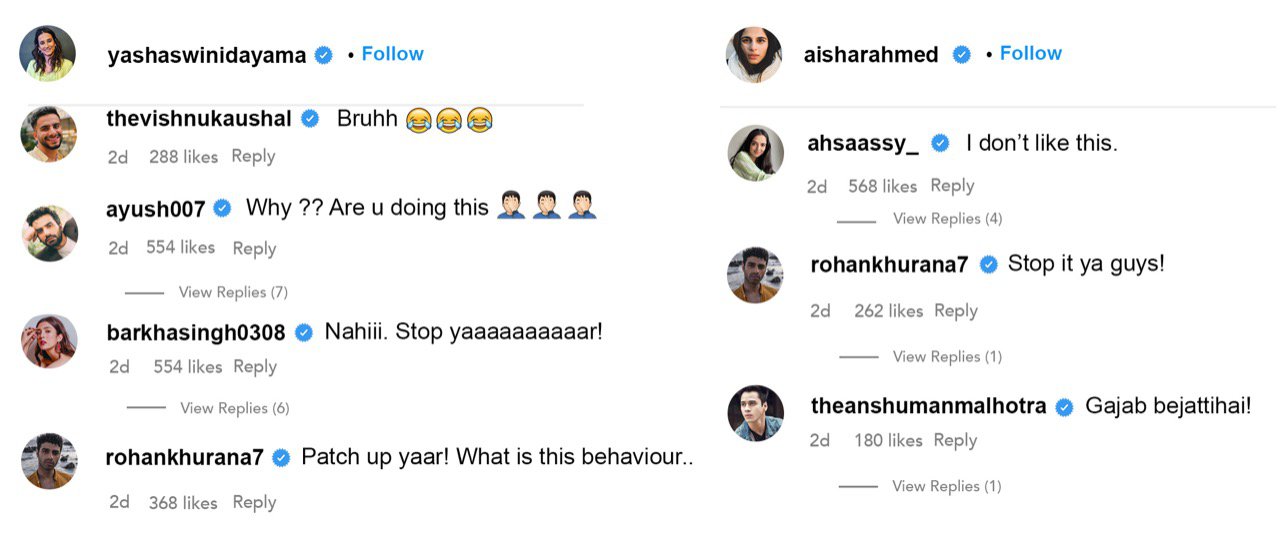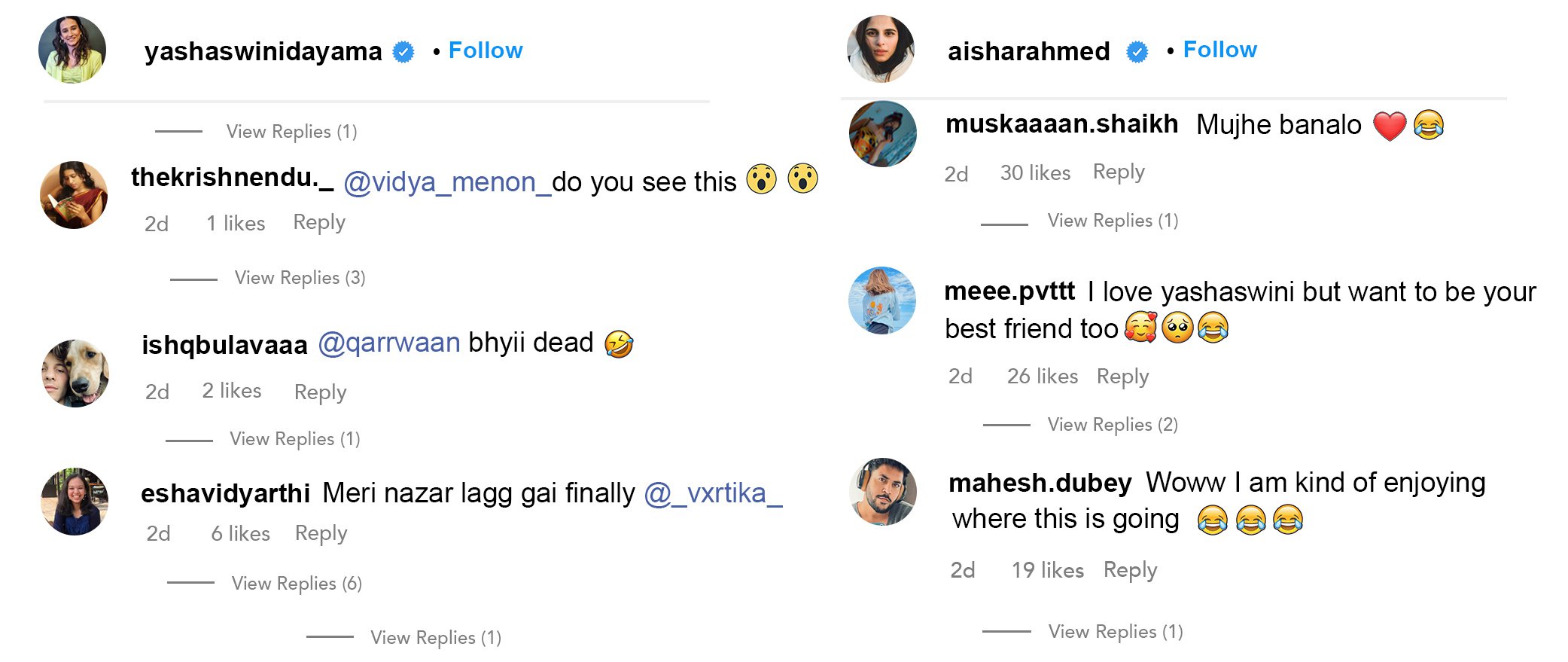 Luckily for us, it didn't stop there. Soon their friend stepped in to help calm things down. And just like that, I think the two of them realised that it's better to patch things up instead of risking more memes of themselves that would probably make their eyes bleed. 
For us fans, this little tiff between the two BFFs felt like an extension of a fight between Ray and Nikhat. Needless to say, we cannot wait to watch the new season of 'Adulting' exclusively on Amazon miniTV for free! All you've got to do is download the Amazon shopping app and search for "miniTV." And before you channel in your inner Ray and forget, check out the trailer down below, and mark your calendars for the 12th of November, 2021!