Good folks of the television watching world, miracles happen!
Yesterday, we were distraught over the cancellation of beloved cop comedy, Brooklyn Nine-Nine. Today, however, we're rejoicing over its immediate revival by saviour network, NBC. 
Yep, it took less than 24 hours to prove how amazing the show really is. Here are a few hilarious moments from the show to help you celebrate this momentous occasion. 
1. When Jake's lack of medical knowledge helped him stay positive
2. When nostalgia hit BFFs Jake & Charles.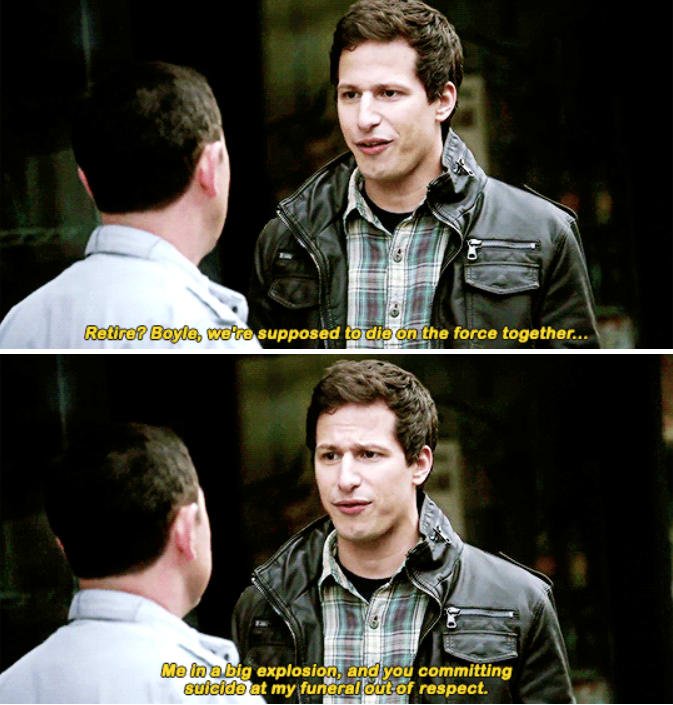 3. When Jake in prison was all of us alone with our thoughts at any given time.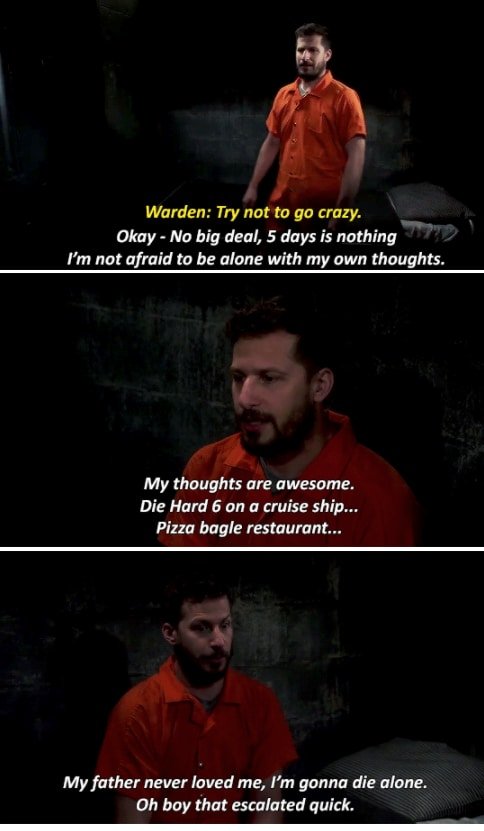 4. When Captain Holt deflected embarrassment like a boss.

5. When Terry taught us that you don't need loads of money to be 'first class'.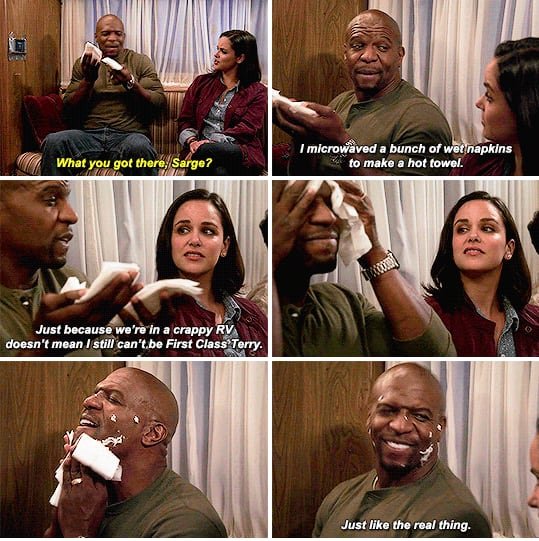 6. When Holt's mobile game addiction was just too close to home.
7. When Holt proved to be 'woke' and proper all at once.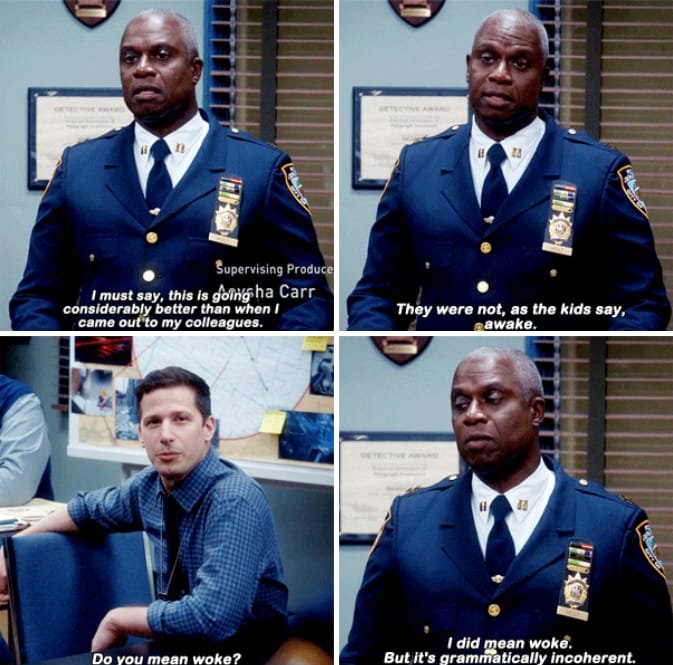 8. When Amy and Rosa basically described type-A and type-B personalities in a nutshell.
9. When Jake overcompensated like always.
10. When Holt dropped this truth-bomb.
11. When Terry and Jake couldn't contain their love for Taylor Swift.
12. When we couldn't help but identify with Jake, the clutter-bug.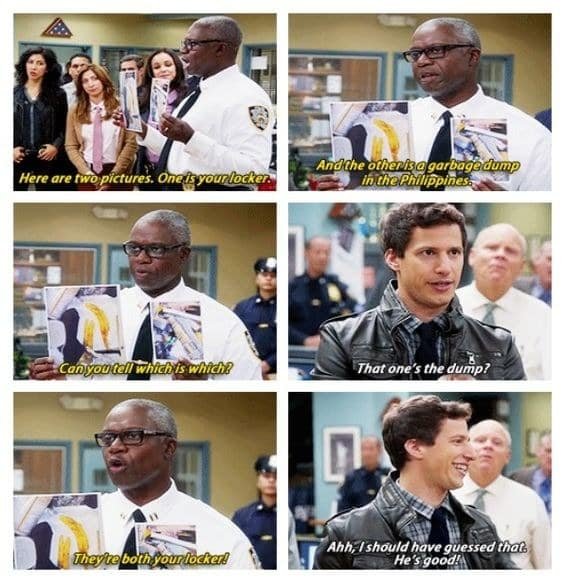 13. When Jake revealed his adorkable feminist side.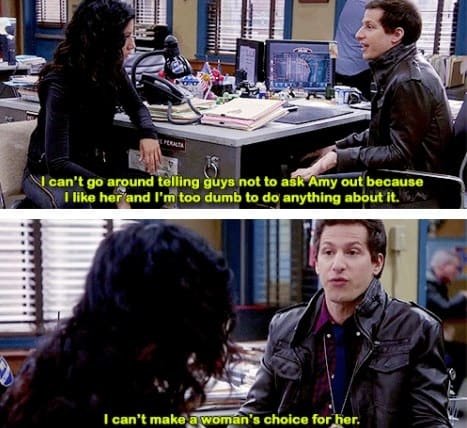 14. When we all furiously agreed with Rosa's profound wisdom.
15. When Jake proved that being smart doesn't have to mean having all the answers.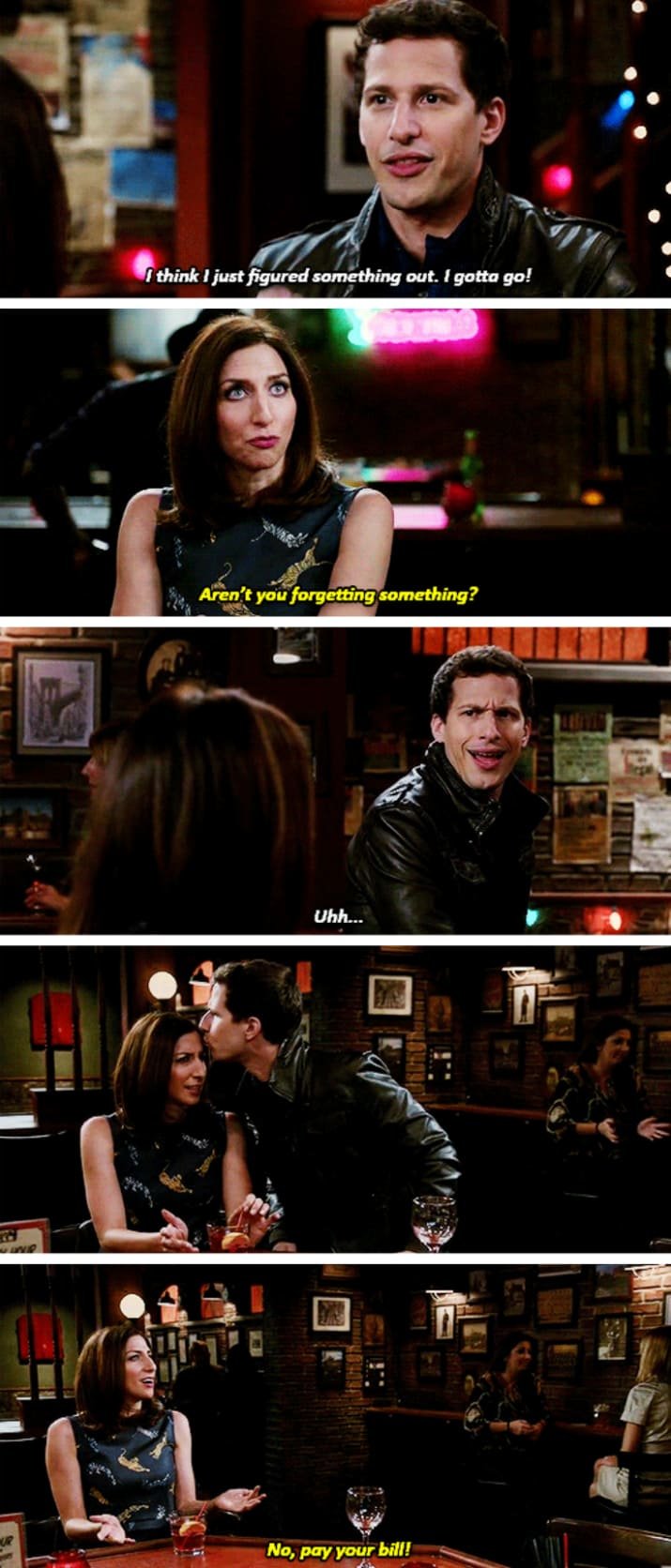 16. When Hitchcock was sad in a hilarious sort of way.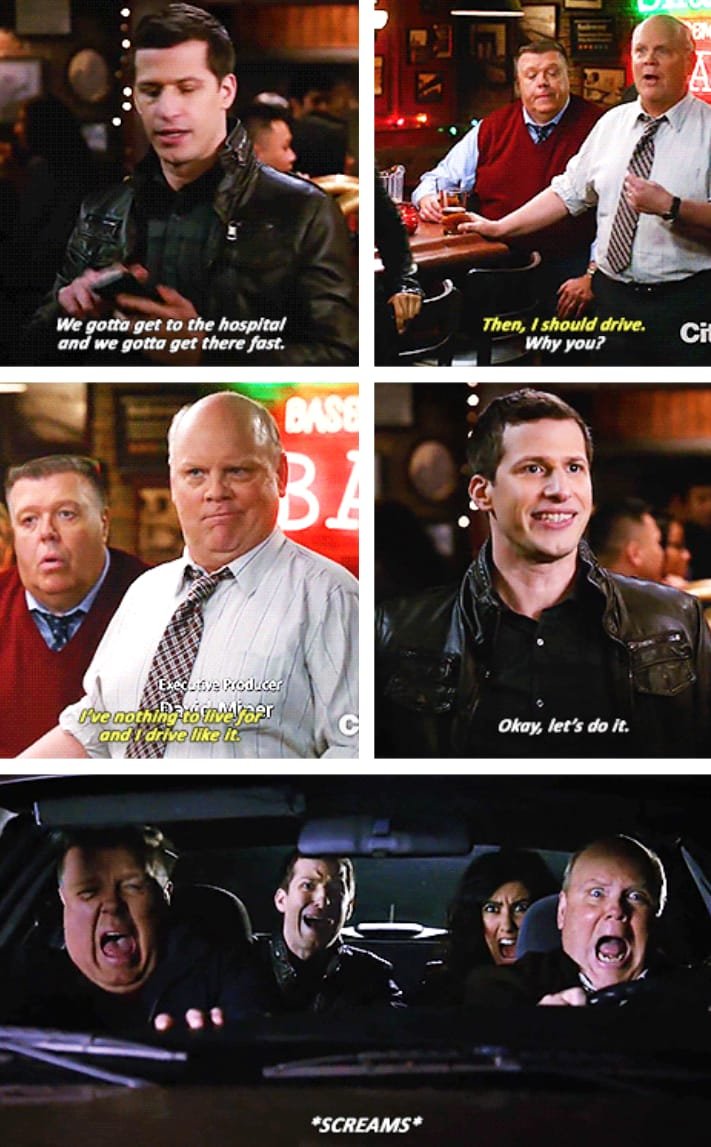 17. When Jake was basically all of us towards the end of the month.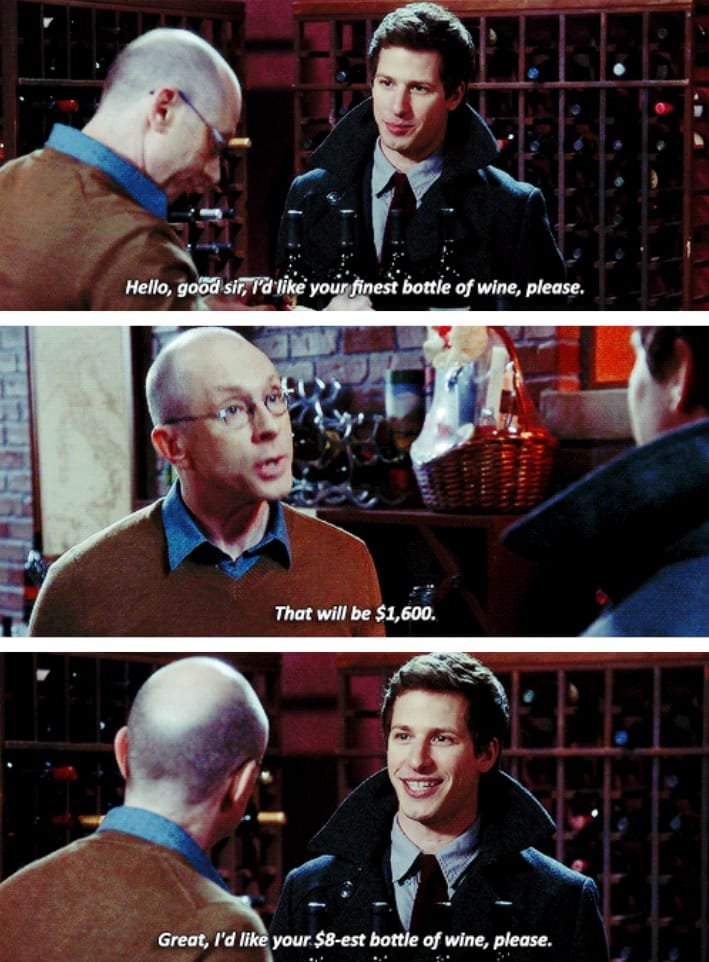 18. When Holt just couldn't help but be his painfully proper self.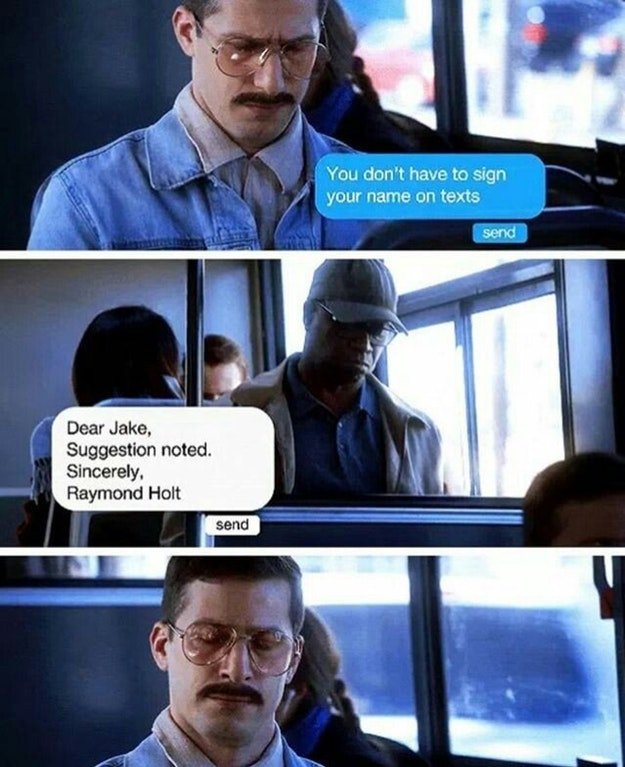 19. He just can't help himself, can he?
20. When Jake was just at peak Jake.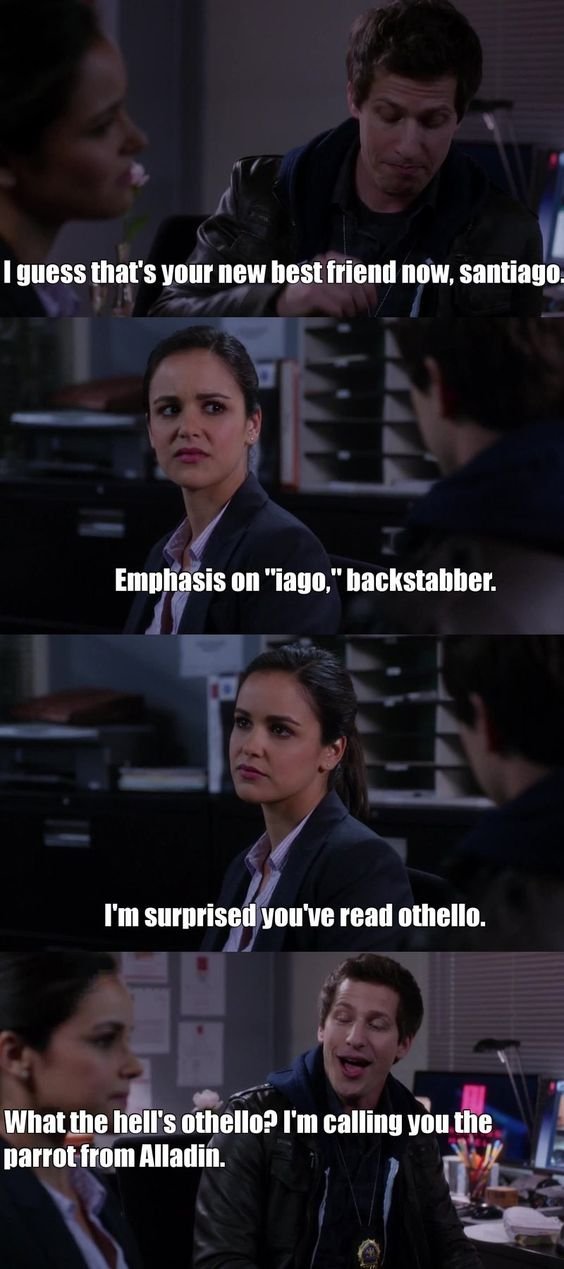 21. When Holt proved that you can't be *too* close to anyone.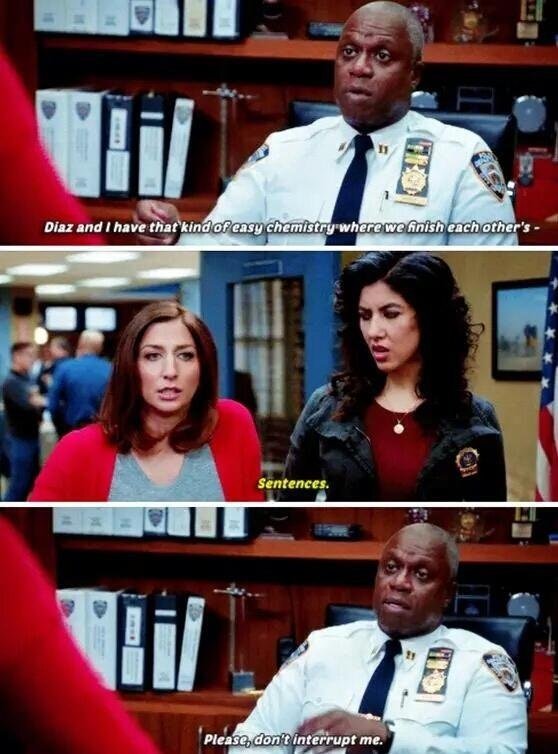 22. When Gina was just the wisest of them all.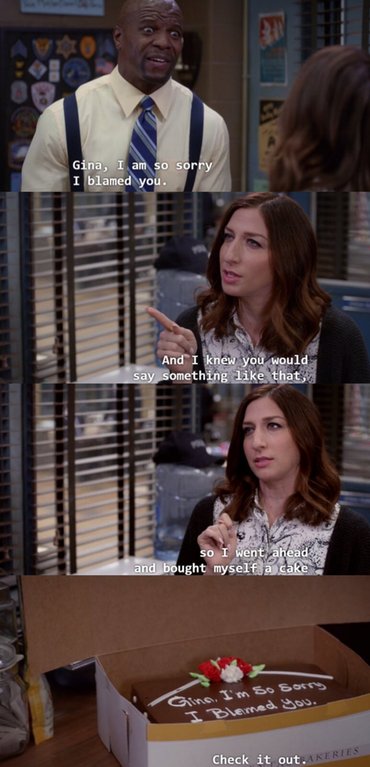 23. When Jake proved how smart he really is by using this genius manoeuvre.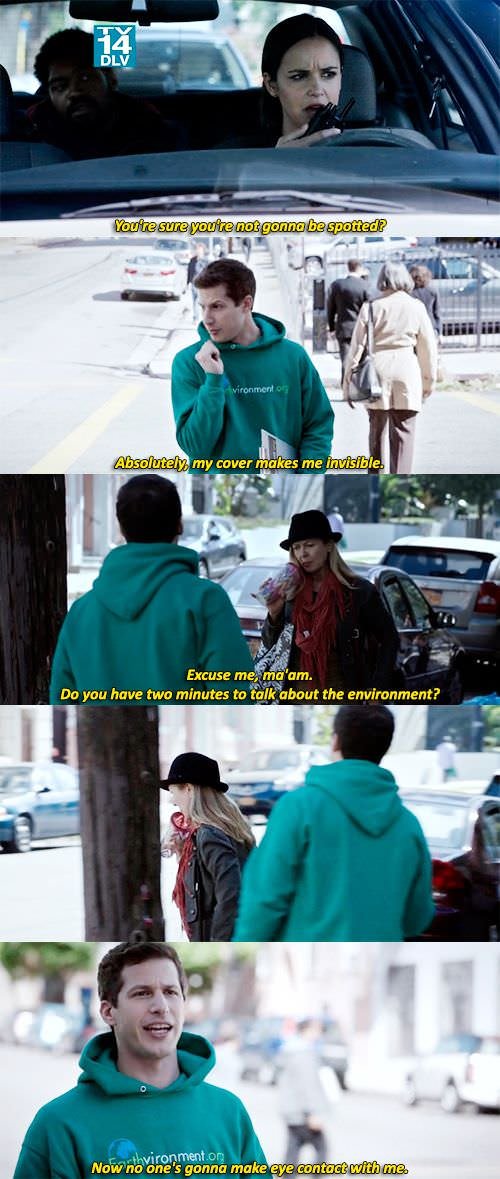 24. But then he did this and proved he'll always be the smart-yet-bumbling-idiot we all love.
25. When Amy had to go through this immediate burn.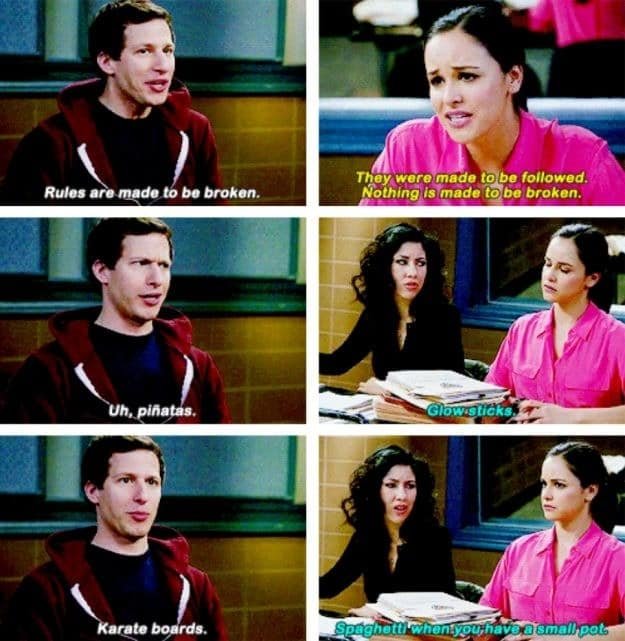 Thank you, NBC. For letting us have more of this awesomeness.